I don't know about you, but Lily sure had fun in her time machine!

Here's what she would look like if she was around in 1956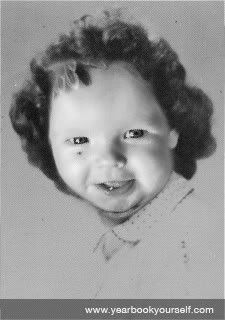 Lily, love you and all, but ever heard of a pik in 1980. I think I see one in the back.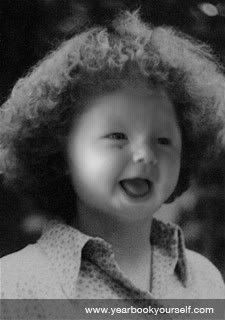 She must've spent a lot of money on hairspray in 1984. She's going to jazzercise after this photo was taken in her legwarmers (not pictured).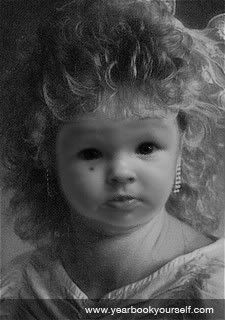 I like what she's doing with her bangs in 2000; little too much poof, but they're very even.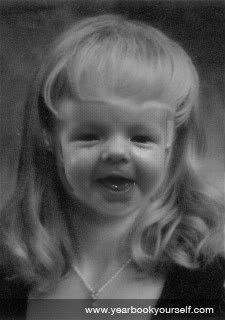 I really could've done this all day with pictures of Lily and others, but she woke up and wanted to play...in the present.
Wanna take a trip in your own time machine? Check out
www.yearbookyourself.com
for some serious belly laughs and thanks to
Meagan
for finding this hilarious site!!