I could live at this place! It seems to have 200 pools and there's a scenic area everywhere you turn! There's hammocks, waterfalls, sweet smelling aromas in every lobby, and things to do for anyone at any age. I even took Lily down the lazy river and she smiled the entire time!!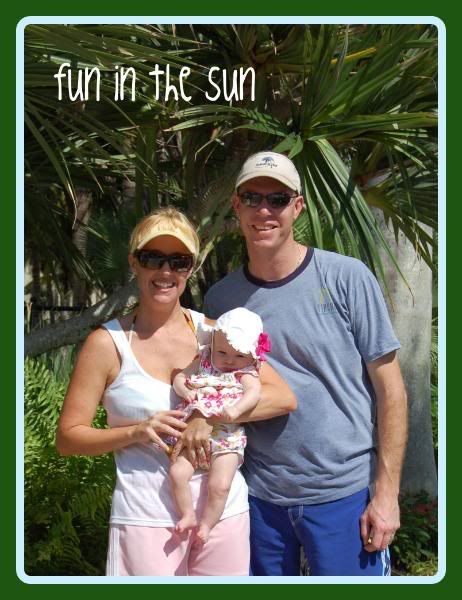 She's showing her hippy spirit.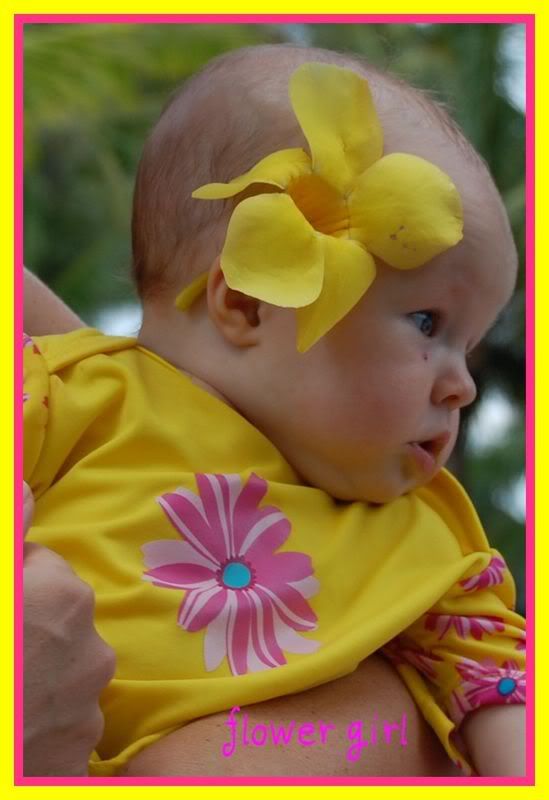 She LOVES to stand up and smiles so big that it's like her whole body is smiling and her face is taken over by the joy!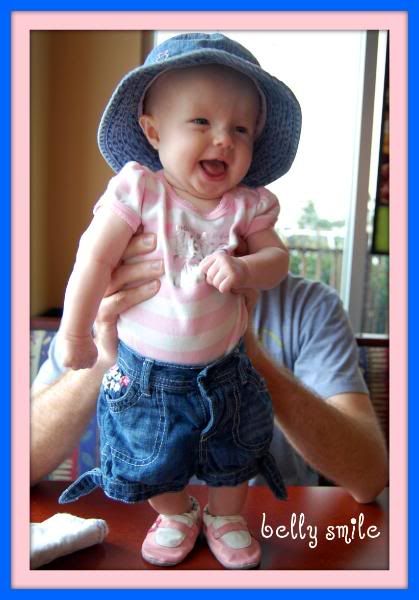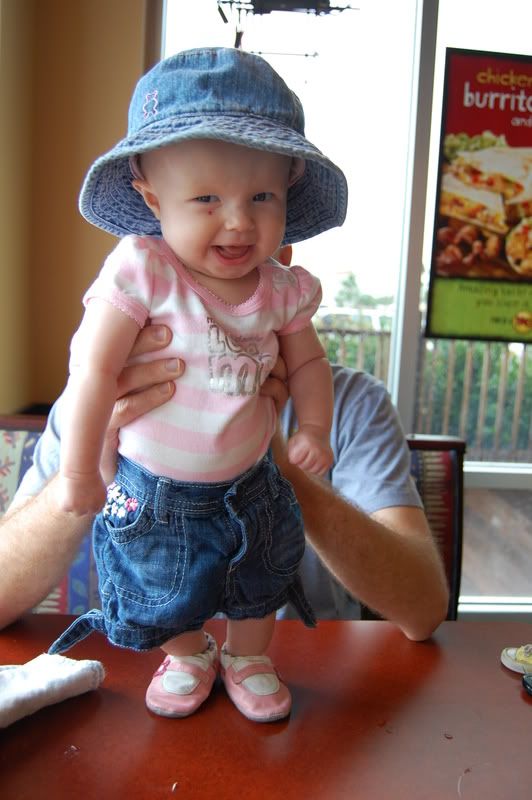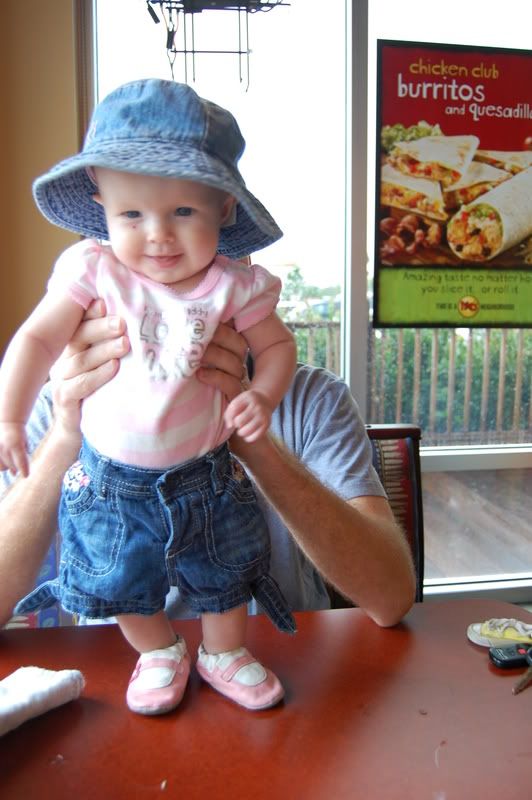 We had a night out on the town and was neat to "stroll around" with her while after a full meal. Please excuse the chocolate ice cream on her headband David accidentally got on her. lol. I even have some on my lower lip if you look close enough. David let me know about 30 minutes after this picture!!!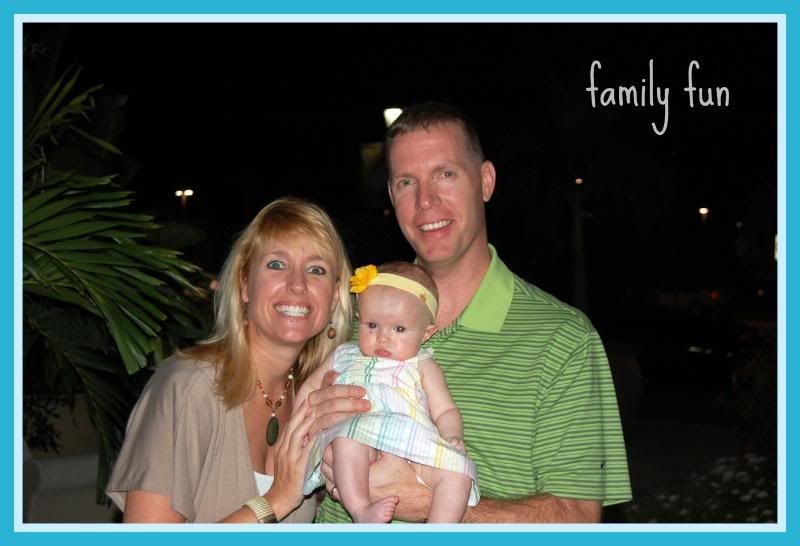 This place is beautiful!!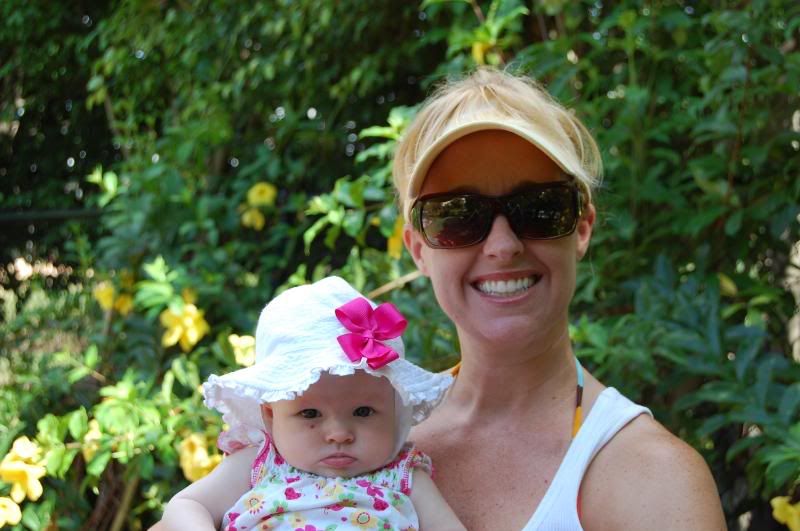 I think it's cute that David (and Lily) had to tell the receptionist to put "mommy" on the gift certificate. This was one of the best massages I've ever had!!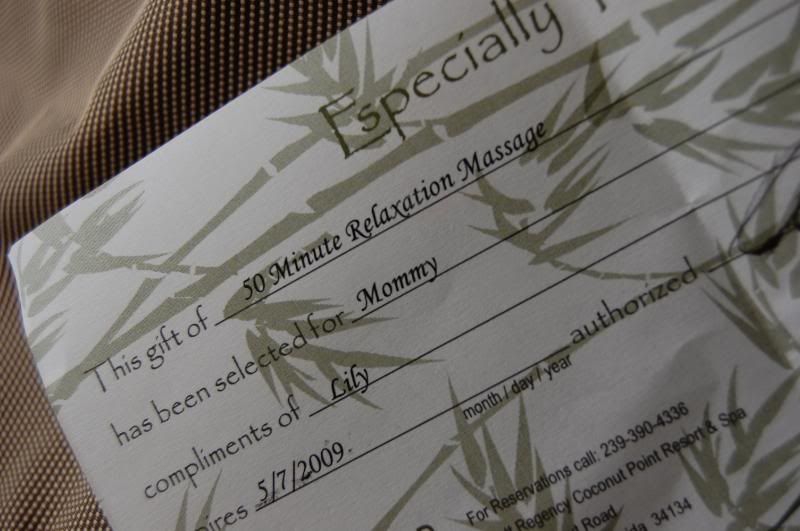 What a cute face!! How is she ours?






We went to Bice at Coconut Point for dinner. I was trying to talk David into splitting something with me to save money because this was a "special occasion" restaurant we don't frequent often. As we were going over the pricey menu trying to be frugal, the manager came over to our table and guess what he told us???????
He said it was our lucky night because he wanted us to order and drink whatever we wanted because he wanted to pick up the bill!! The entire bill!! We looked around the restaurant looking for someone we knew thinking it was a silly prank. Then I thought maybe we were on Dateline and John Quonies(sp?) was going to come out with "What Would You Do?" scenario.
We were looking for strings.
Turns out there weren't any strings!
We asked our server more about it and she said the manager does it every once in awhile and said it's good PR and we looked like a nice family!! Us!??! A nice family!! Needless to say, we had fun ordering appetizers, drinks and individual entrees!! $80 later, we took this picture with the super friendly manager!! So, if you're in the area, check out Bice at Coconut Point!! Great ambiance. Super service. Amazing food. Maybe you'll be chosen for Candid Camera like we were!!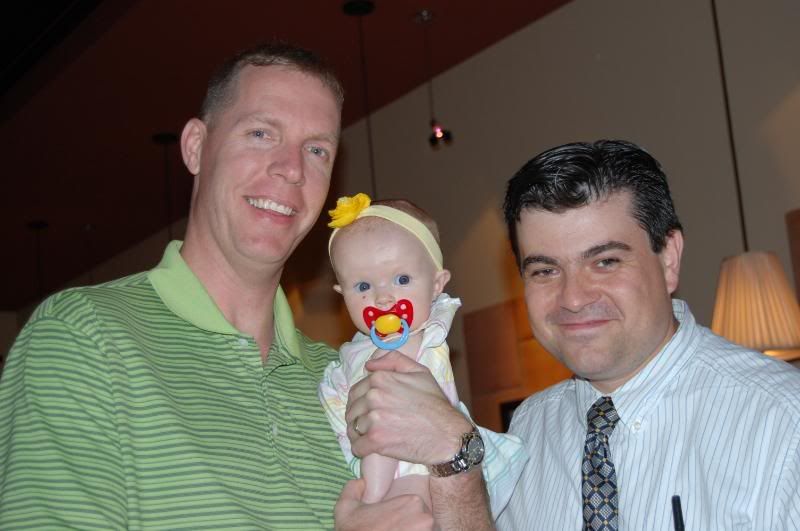 We were all smiles ordering away...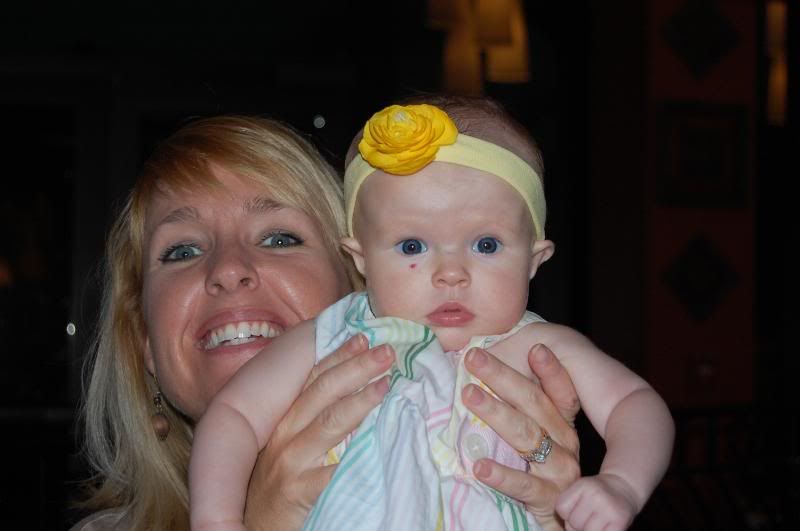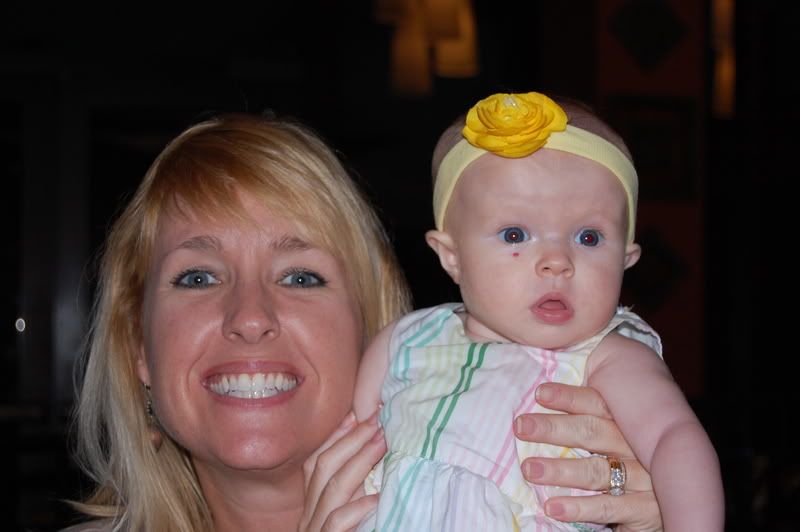 Lily even had her own crib provided by the Hyatt. She slept great! The only problem is that she looked like she was doing time in the slammer!!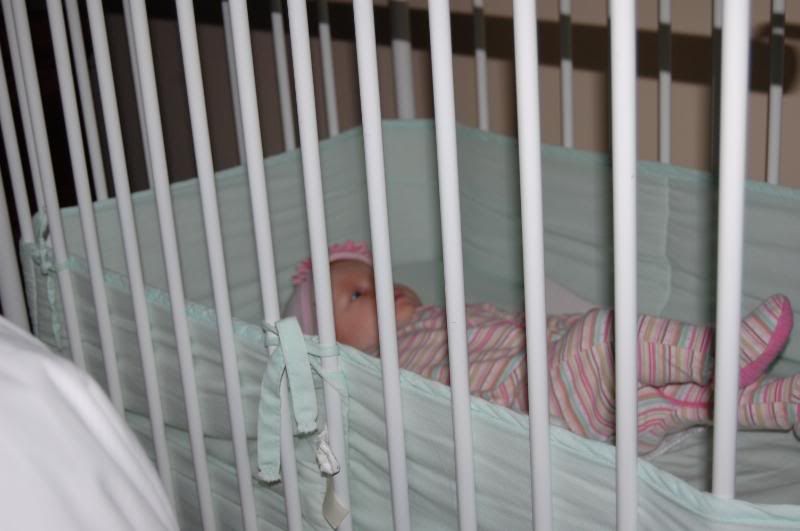 She spent most of the time in shade and covered like she was going to do some lawn work!!





She loves standing...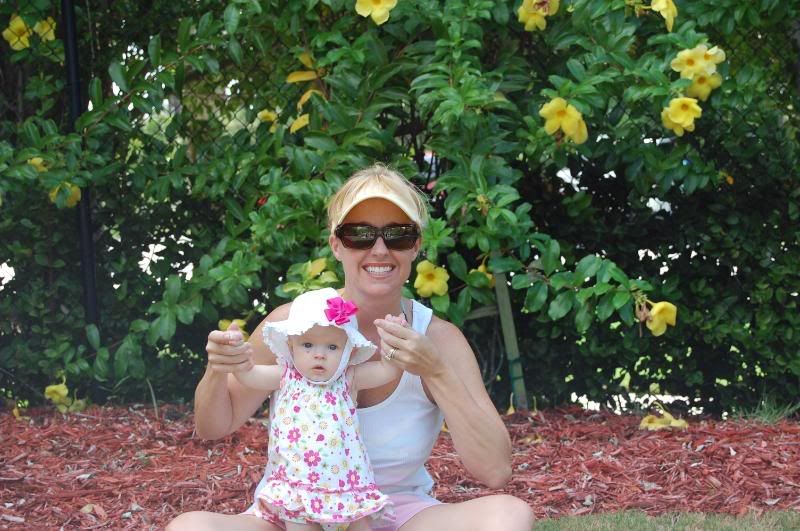 All smiles...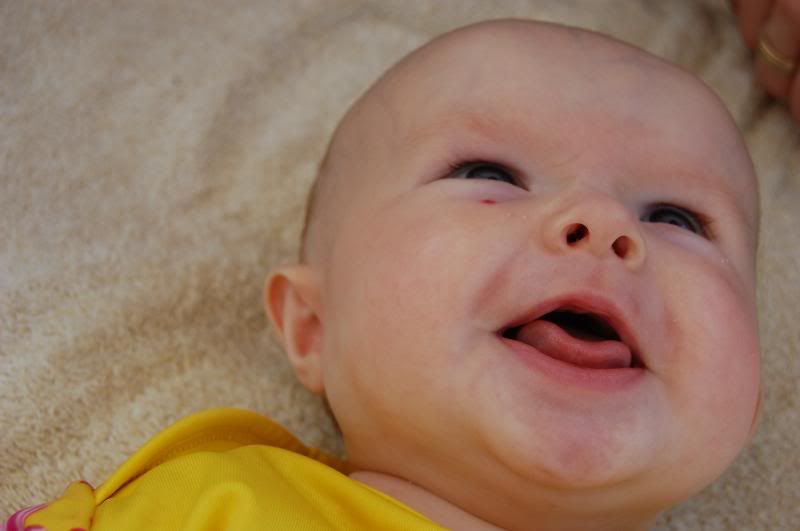 I love the rocking chair in the background...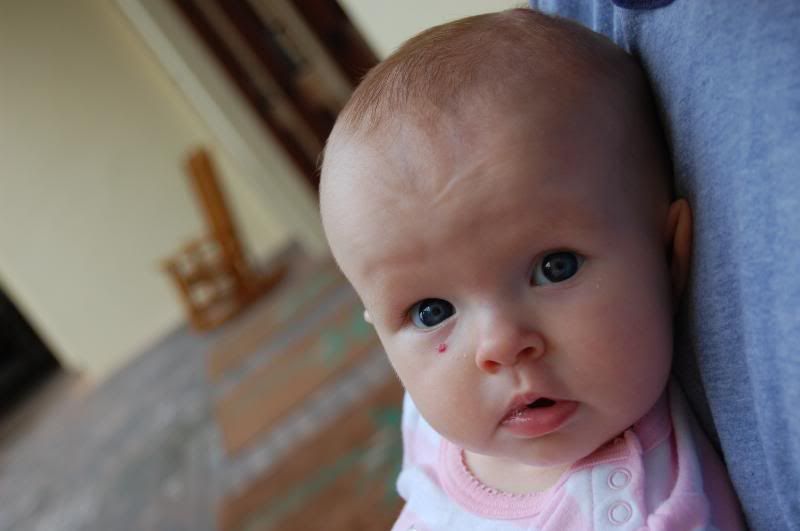 Ready for some fun in the sun...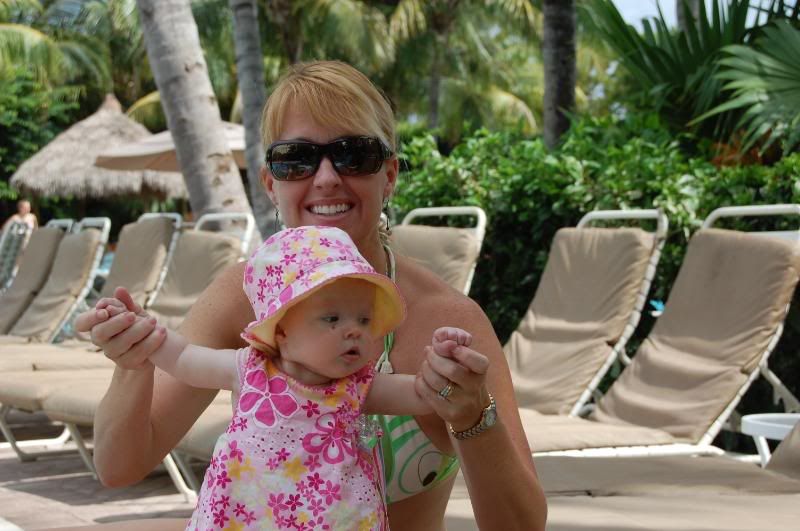 Life is good!! xoxo