We took these on August 4th and Kelle reminded me this is kinda like her
golden birthday
because she's 4 months old and was born on the 4th. Allison loved celebrating my golden birthday when I turned 17. Right Allison? teehee

Ok, technically, her golden birthday is when she turns 4 years old, but this is close.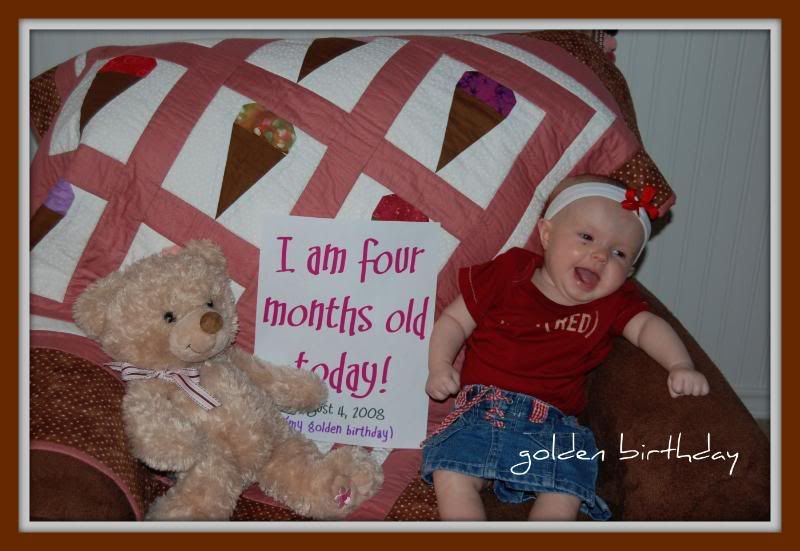 She looks like a french painter here...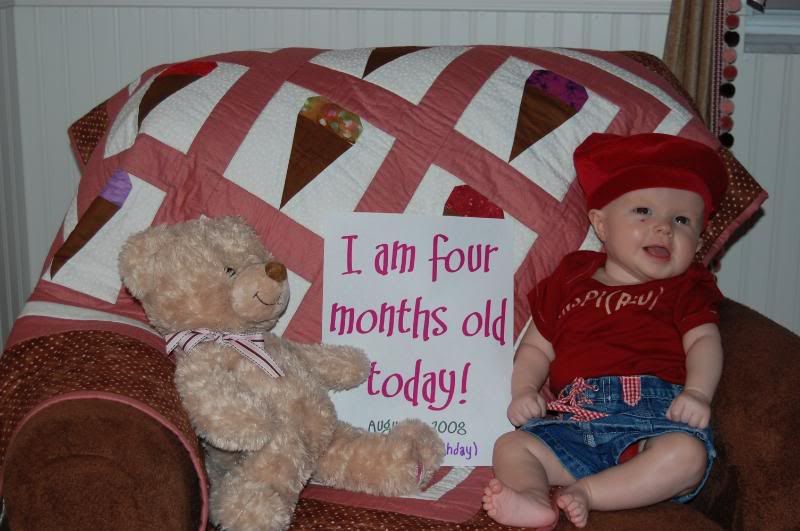 Big thank you to Stephanie!! Steph let me borrow this Inspi(red) shirt and I wore it to difficult doctor appointments when going through IVF. It helped to give me strength and push through the tough times. I knew somehow, some way, somewhere, we'd have a baby at the end of our struggles. I just didn't know how.

Look what I found for Lily to wear too. :)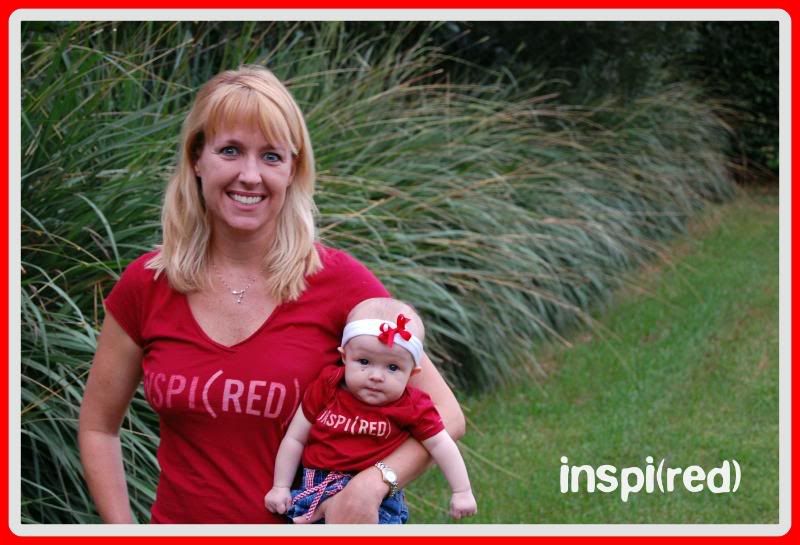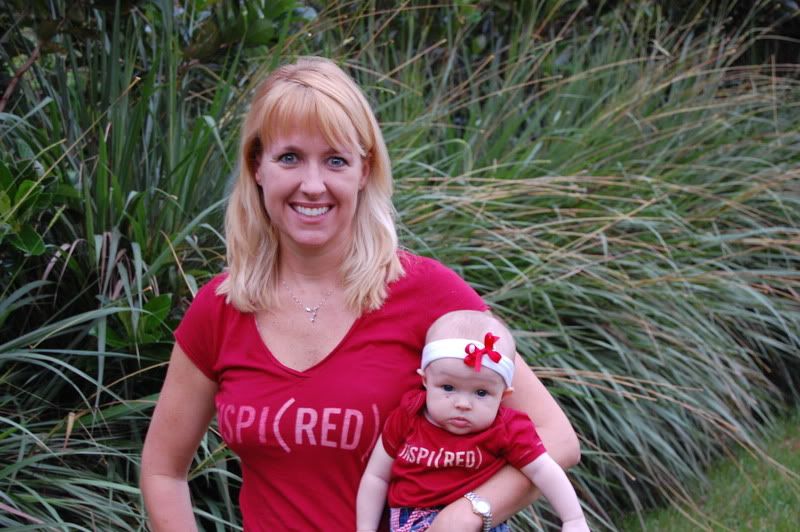 And in honor of her 4 month birthday, guess who wanted to celebrate?


I love those ruffle bloomers and wish she could wear them everyday.

I can't remember a 4 month span in my life that has made me happier. She is magical to be with.

Life is good.
Really good. (happy sigh)