Someone in our family loves the pool!! I'll give you a hint to who it is....she's about 11 weeks old, weighs about 11 pounds and her name rhymes with Milly...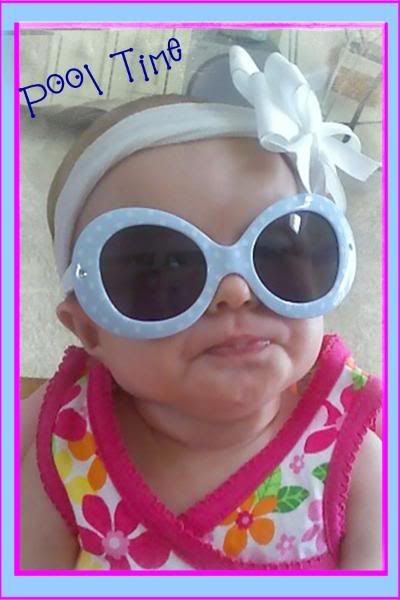 She loves her baths so much so we figured this would be a hit too!!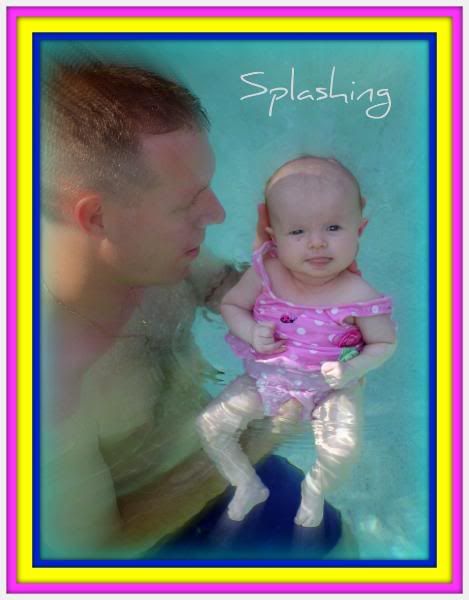 Here's her in action doing the backstroke
(note to self....don't turn camera while filming


...just relaxing trying to blow off some steam from her tough life.......
all this swimming is making me tired...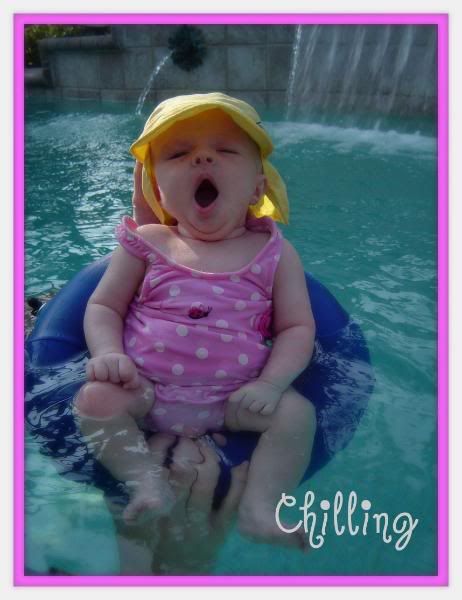 she actually fell asleep in the pool! That's my girl!!
We're off to the east coast for our first vacation to see grandma, Aunt Molly, Uncle Dan, and cousins Grace and Douglas. Grandpa is going along for the ride too! Should be lots of fun!! Will be snapping away :)
Life is Good!!
xoxo