Two chores I absolutely, strongly, utterly dislike (don't like the "h" word that rhymes with late) are grocery shopping and mopping! There's no correlation, but I don't like either very much at all It's more thinking about doing it that bothers me more than the act of doing it. After I do either, I always say "that wasn't so bad" and enjoy the fruits of my labor.
To help with my mopping, I bought
this
which I love!
To help with the grocery shopping, I made an excel spreadsheet of our staple items organizing it by aisle number. (pause for gasp from audience) Call it OCD, but I love it!!
Another way to speed up grocery shopping is by doing "Let's Eat" that my friend Allison told me about. (pause for audience clap for Alli) where you go and prepare fresh meals in advance, bring them home and freeze, pulling out as needed. It's healthy and DELICIOUS food. We did it before Lily was born, but they prepared it for me complimentary being that I was a new mom. So this time around I thought I'd save the $20 assembly charge and do it myself...with some girlfriends and some gigles. I prepared SIXTEEN meals for D & I in 3 hours!! I would've been faster, but was distracted by all the jibber-jabbing I couldn't stop doing! It was so productive and fun! I've never enjoyed cooking this much!!
If you have one in your area, I STRONGLY recommend you give it a try with some girlfriends and some wine (or mich ultra with a lime in a frosty mug-lol)
Watch out Rachel Ray!!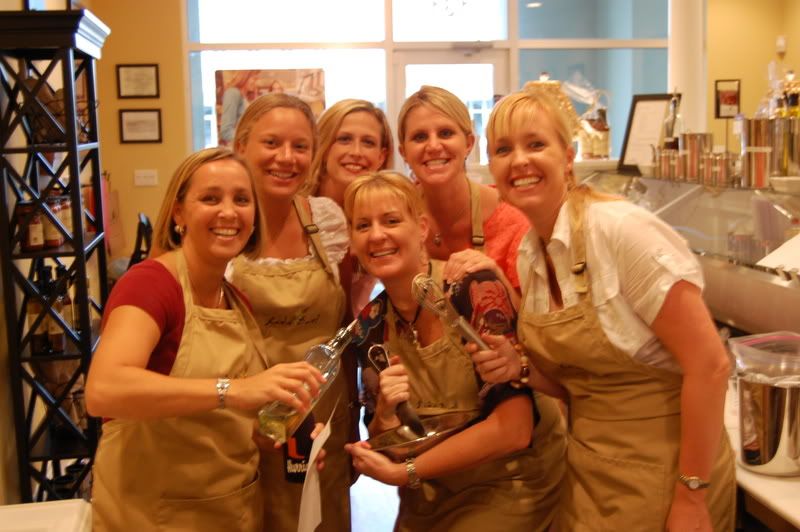 Even Jen's kids kids gobbled up the Mahi-Mahi last night!! It's kid friendly too!





Say hello to Donna who reads my blog daily, but never comments! I've begged her to for weeks to no avail! No more lurking Donna girl! You've been outed!! Comment away!! (audience applause for Donna)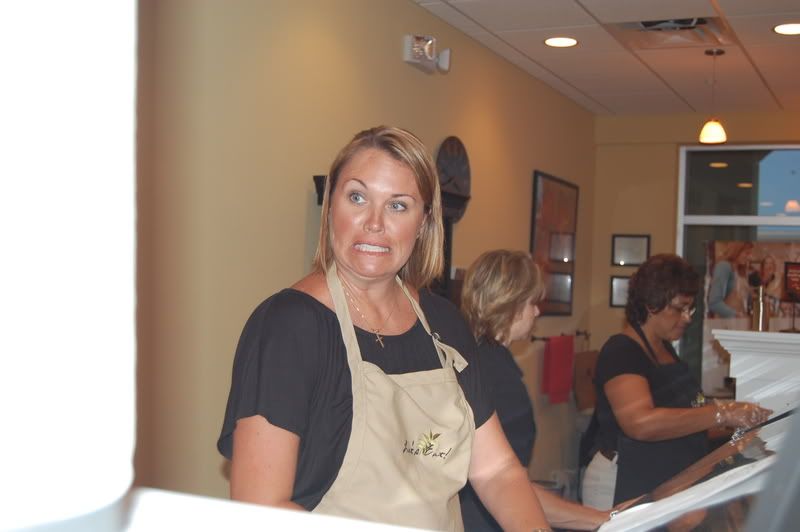 Theresa is about to have a baby and looks oh so cute!!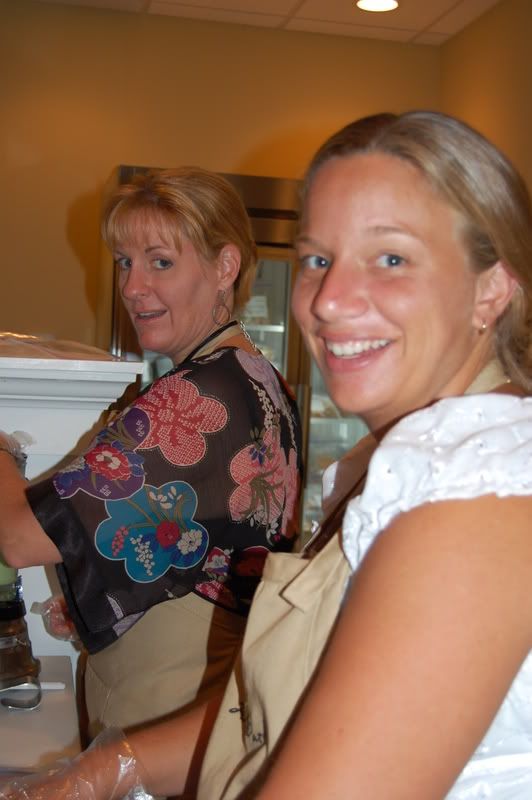 Lots of laughs! Good energy in the kitchen!!

Jen making pesto!!





Stephanie is also glowing from her pregnancy and due at the same time as Theresa! Same doctor too! Doc should deliver both on the same day for "one stop shopping". lol.

Every time I turned around there was a Let's Eat employee offering to help! They seemed to be at my station a lot! lol



Thanks Andrea for setting this up! Fun times! Give it a try and you'll spend a little less time in that mean grocery store!!

They'll even mop up after you!!!! teeehee xoxo