Oh the joy to be a kid again. Last year Ruldoph kissed the kids noses while they slept on Christmas Eve , but as a surprise to me, Lily woke up and freaked out that a reindeer was in her room and wanted it off her nose immediately. I get it. She's asleep and vulnerable and doesnt want some dirty reindeer prancing into her room. So we rubbed it off and then scratched it off our list of traditions. But then this year, out of the blue, Lily said "i can't wait to goto sleep Cmas eve because Ruldoph is going to kiss our noses."
Well, I guess the tradition is back on.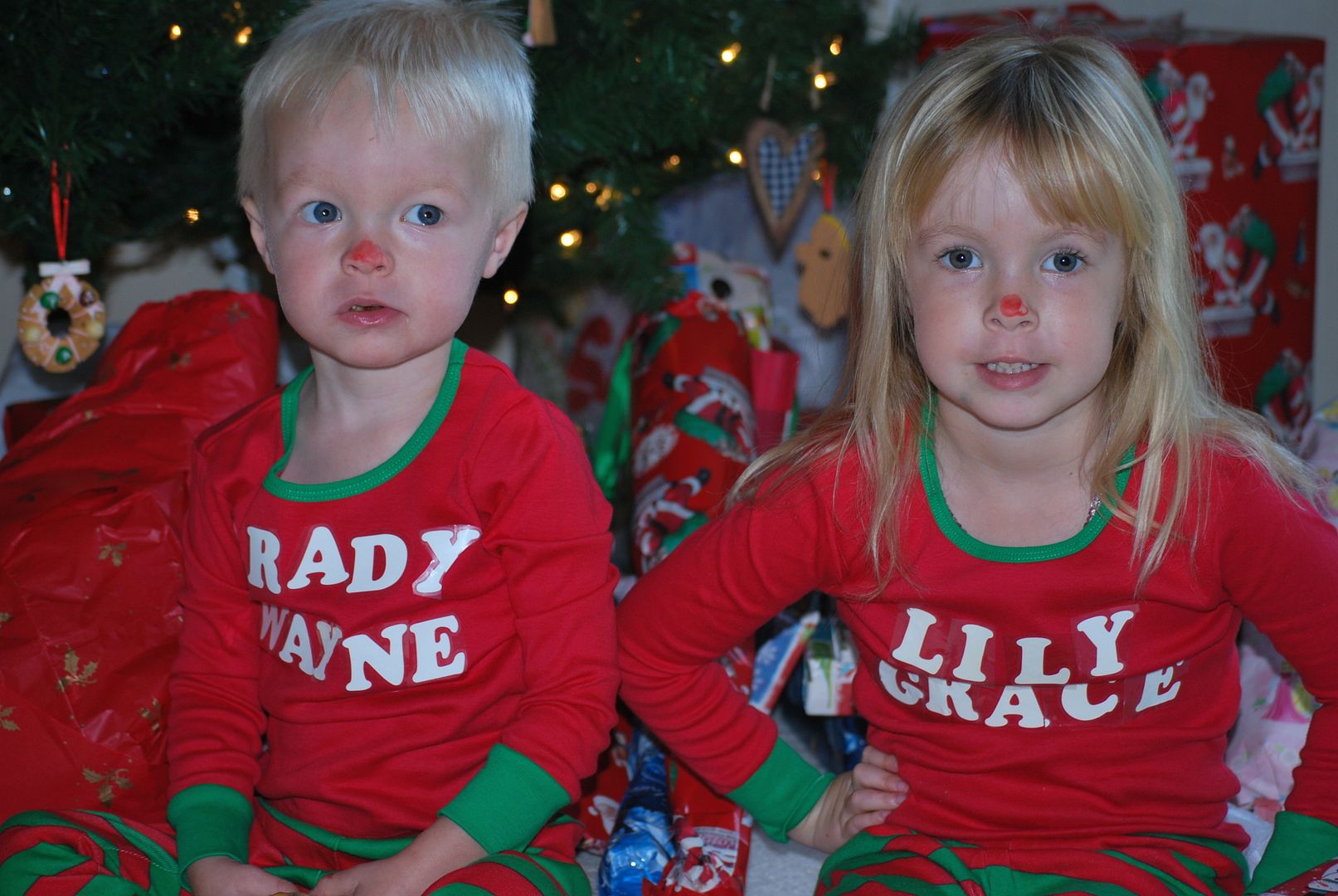 I love this picture...and these kids SO MUCH!! All I want is for them to smile and be happy. all...the...time.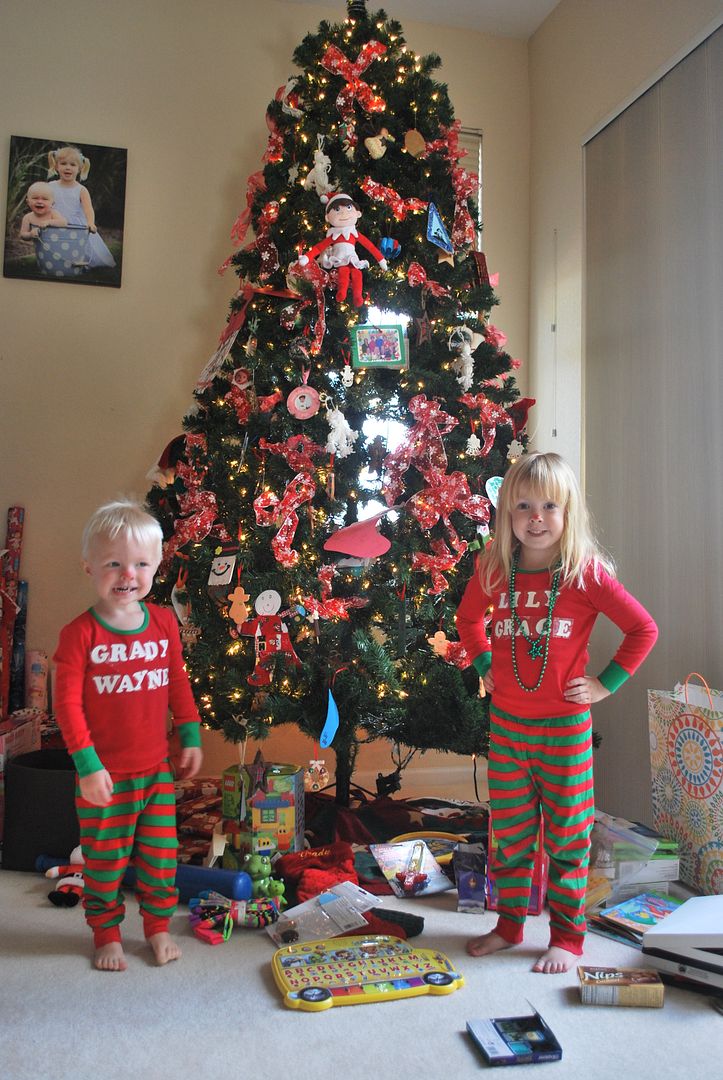 It was heartwarming as Lily tore through her gifts, she was certain to stop and hand out presents to other people and make sure everyone got a turn equally too. "Mommy, you havent had a turn in awhile, why don't you go next?" And of course she took turns with Grady too who was chomping at the bit at every turn.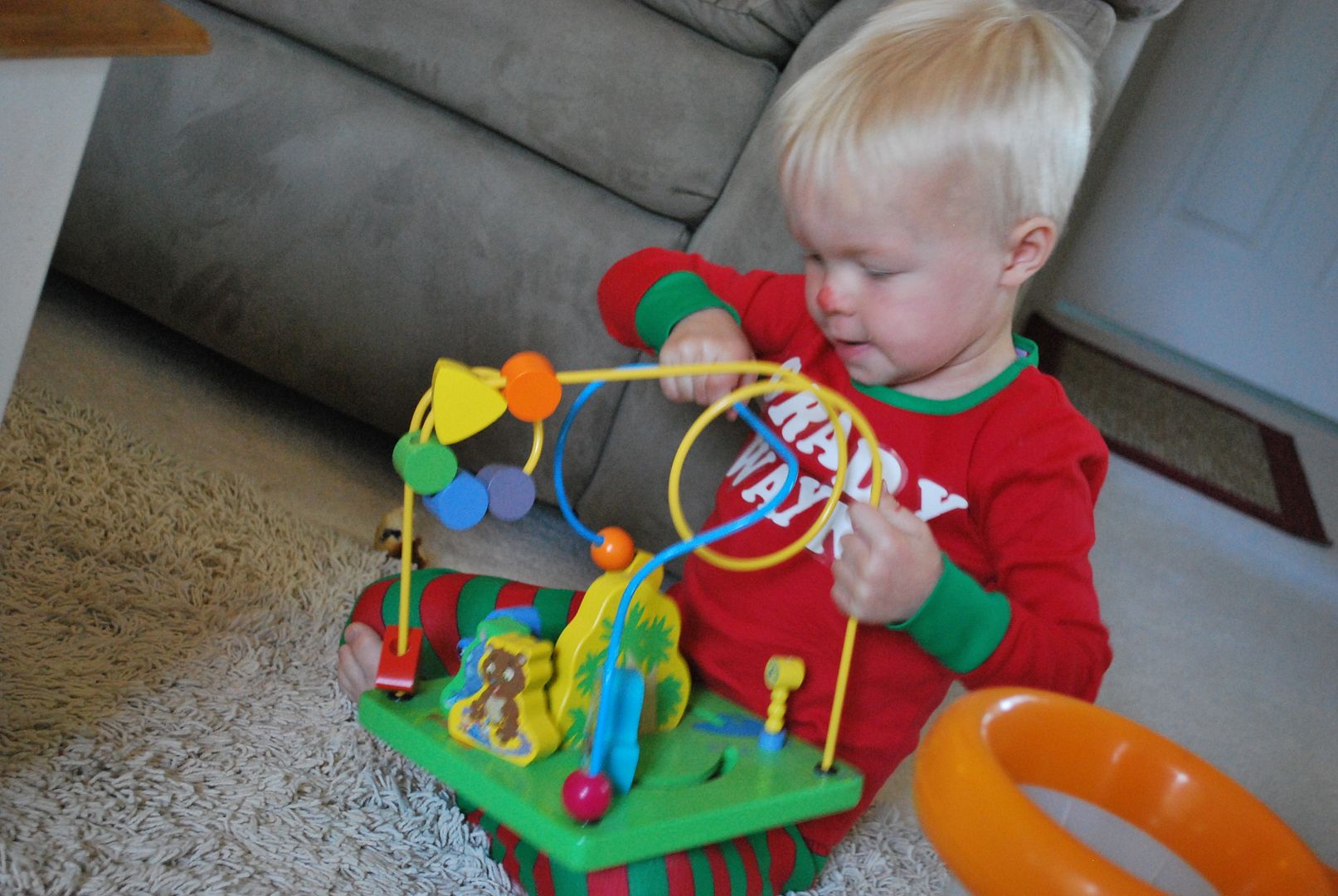 Lily has been gazing at this doll and matching jammies in a catalog for weeks. She put 2 sticky notes on it for extra emphasis for Santa. She was elated when she unwrapped her. She gazed at it all day long.
and she was in the matching jammies within seconds and hasn't taken them off much since....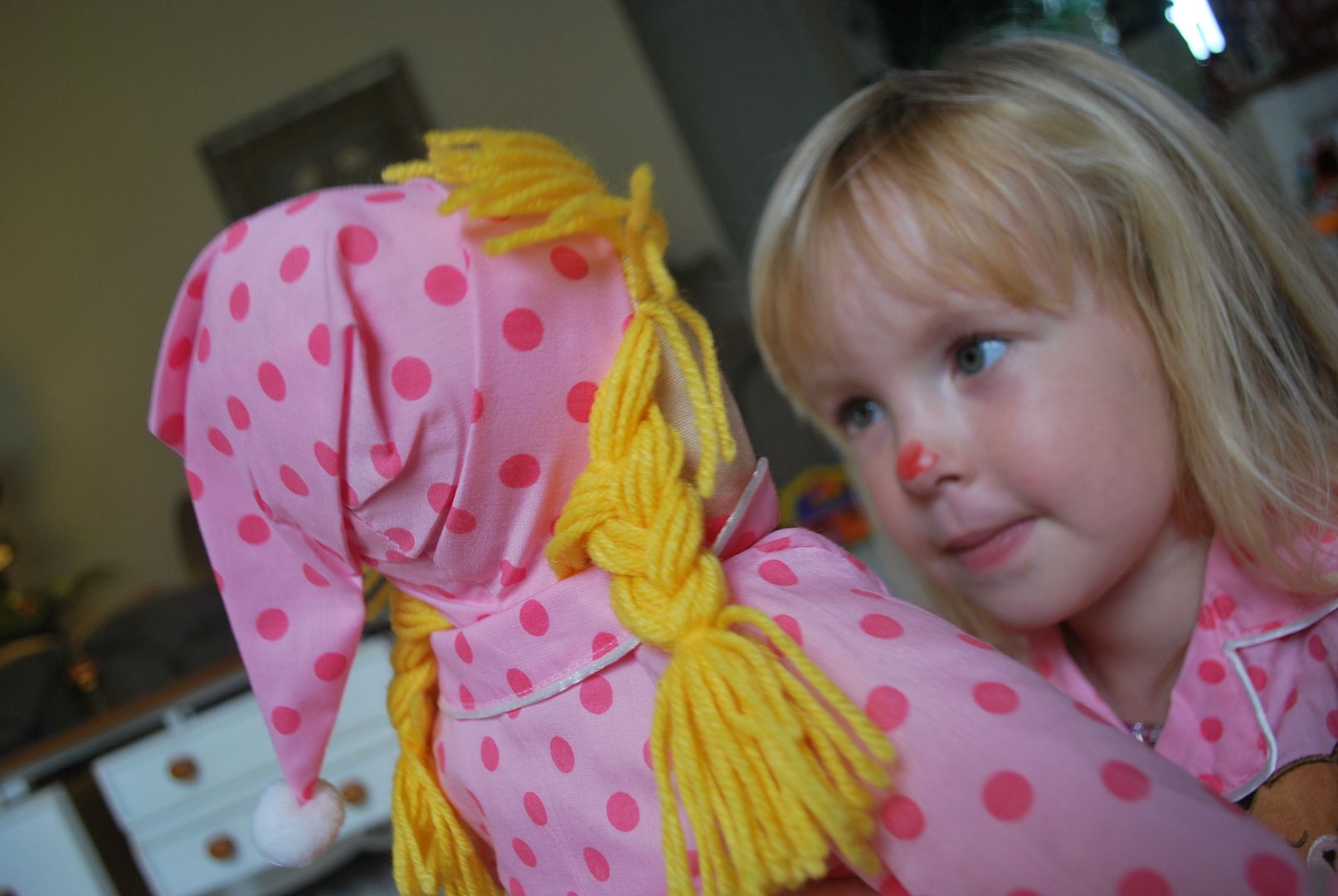 they're a match made in heaven. She's VERY disappointed that there isn't a matching hat for her too so she'll be hitting up both Grandmas to see if they can make her one. I can hear the pleas now.
Some other favorite toys for the kids
Grady (2)
He has played
this
for hours upon hours since Christmas. And then some more hours.
Jen nicknamed him the professor bc he's obsessed with anything to do with academics. Another Grady
favorite
.
Lily's favorites are probably her new doll houses, her baby above and her
tag pen
too. the tag pen holds more books than the tag jr pen which is the only con about the jr pen.
and they're favorite toy together is this for sure. they sit side by side and play
this
forever together.
it counts the baskets, or does the ABC's for every basket and even spells words for every basket.
I can't believe this time next year, they will be 3 and 5 because it all seems to be happening so fast! trying to enjoy every minute and remembering the reason for the season, teach the kids about random acts of kindness and the importance of giving is better than receiving. It's a tall task, but one we work on everyday and makes us better parents and people in the end too.
Life is good.