Well, folks there is hope in Santa land. Kind of. There were no tears this year, but lots of help from mom and dad to make that statement true.
Lily has come a loooooooong way. She was about 8 months old when she had her first encounter with Santa. It didn't go too well.
December 2008
So the next year, Mommy and Daddy joined Lily for the picture because there was no way she'd let go of me with the death grip she had around my neck and verge of tears if I even attempted to transfer her to Santa's lap.
Notice she chose the farthest hip possible from Santa.
December 2009
Then the following year, we made some progress. There weren't any tears, but she refused to sit on his lap as she hesitantly walked up and said she felt comfortable standing next to him, but made sure even the fuzz from this santa suit didnt touch her. We even got a smile. Yahoo. I think Dottie alerted me to Grady's purple leg mid-picture and I quickly swooped in to help poor G.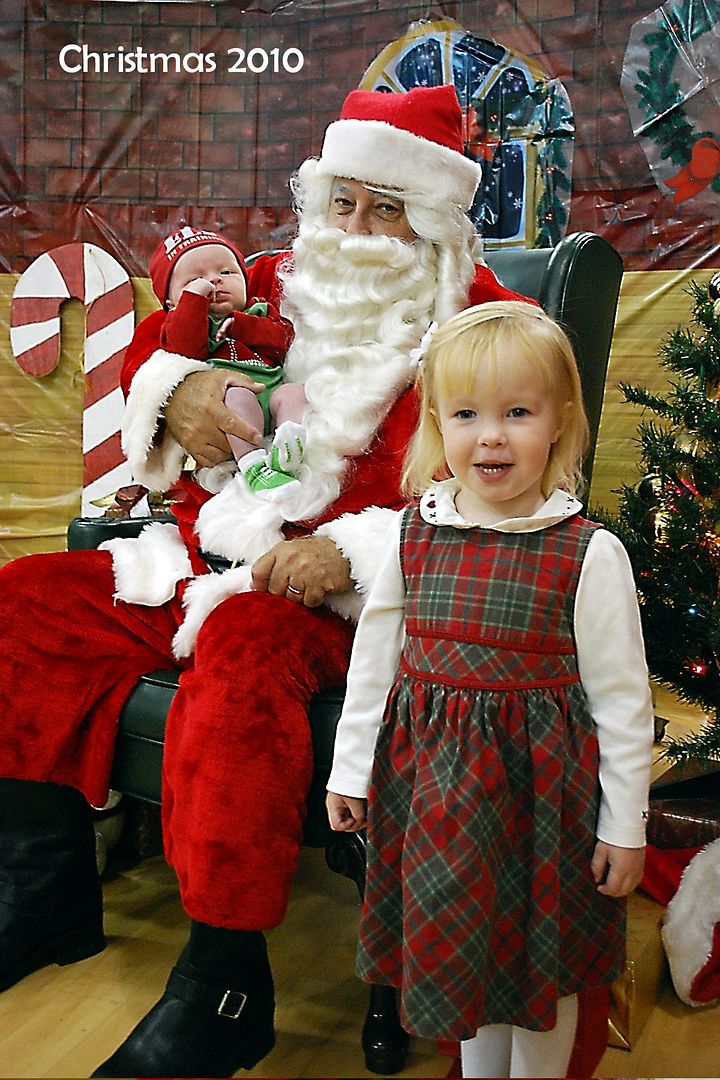 Then last year our church in Naples went all out with Santa's workshop and she was all up in Santa's grill. I've never seen such a transformation. I truly never thought it would happen. She nuzzled up with him, told him she wanted a brush, mirror and leappad for Christmas and was yuking it up with him about God knows what. When Santa handed her back to us, he said "wow, she sure is a chatterbug". Ummm what? Our lily? A chatterbug
with Santa
?? I couldn't believe my ears. Now Grady is another story. See for yourself. I think he lost oxygen in this picture. Poor little guy. (note: he sat in water and no he didn't pee himself from fear)
Lily's face is like 'how embarrassing my little brother is acting like that. i would never do that'
December 2011
David even tried to swoop in and save the day with Grady. No such luck. (more oxygen loss)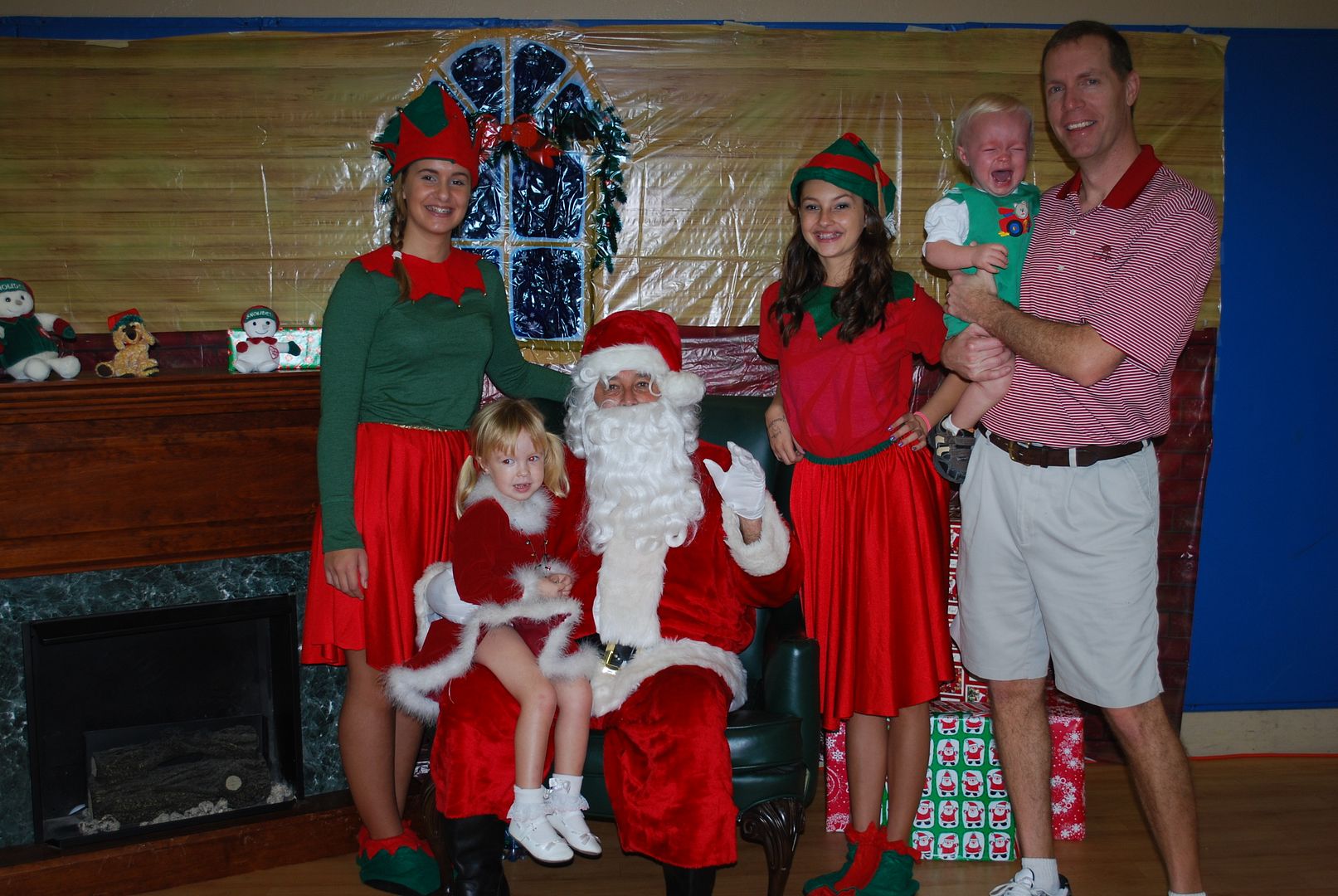 So this year, I knew lily would be a nuzzler and Grady was hesitant. I attempted to dump him in Santa's lap, but he had a death grip on me so I held him on my right hip with more freaking out so I switched hip to the opposite one which was a comfortable distance away and he was ok and sighed a sigh of relief, but didn't take his eyes off the bearded dude.
I think next year will be our year we can hop out of the picture and will have both of the kids on his lap. Stay tuned for 365 more days.