Whew doggy, do I have a lot to say and lots to show you! I feel like this is show and tell on Friday at school, but I've brought it more than my share. So bear with me as I picture explode all over this blog. No way to do it one post because even the greatest lily/grady lovers out there will start to skim so i'll piece meal it for everyone. Let's start at the beginning.
this sign gave me chills, jumping for joy in my seatbelt and made lily's face light up when she saw Mickey. Let the excitement begin...
It rained the whole way up and there was a 50% chance of rain all week, but somehow we dodged all the raindrops and got VERY LUCKY!! I think I willed the rain away with my thoughts and prayers to the rain Gods not to rain on our parade. literally. Another lucky member of our squad was this magnet letter that Grady apparently put on the car just before our 3 hour trip and it made it the entire way. Who knew?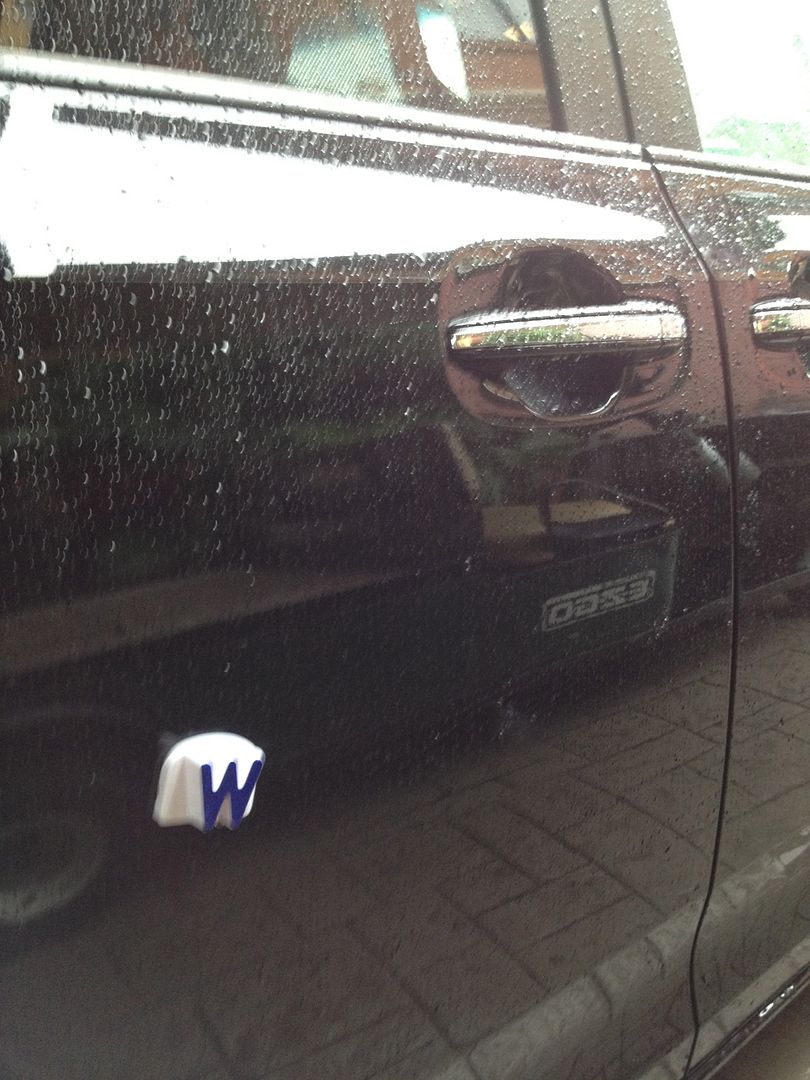 We got to our hotel and mouths were gaping wide open because our friends Dawson and Allison HOOKED US UP with the coolest digs around and we still can't thank them enough! We were on the 10th floor of our condo-like room with a full kitchen, living room for the kids, w/d and this was our view. Say whaaaaaaaa?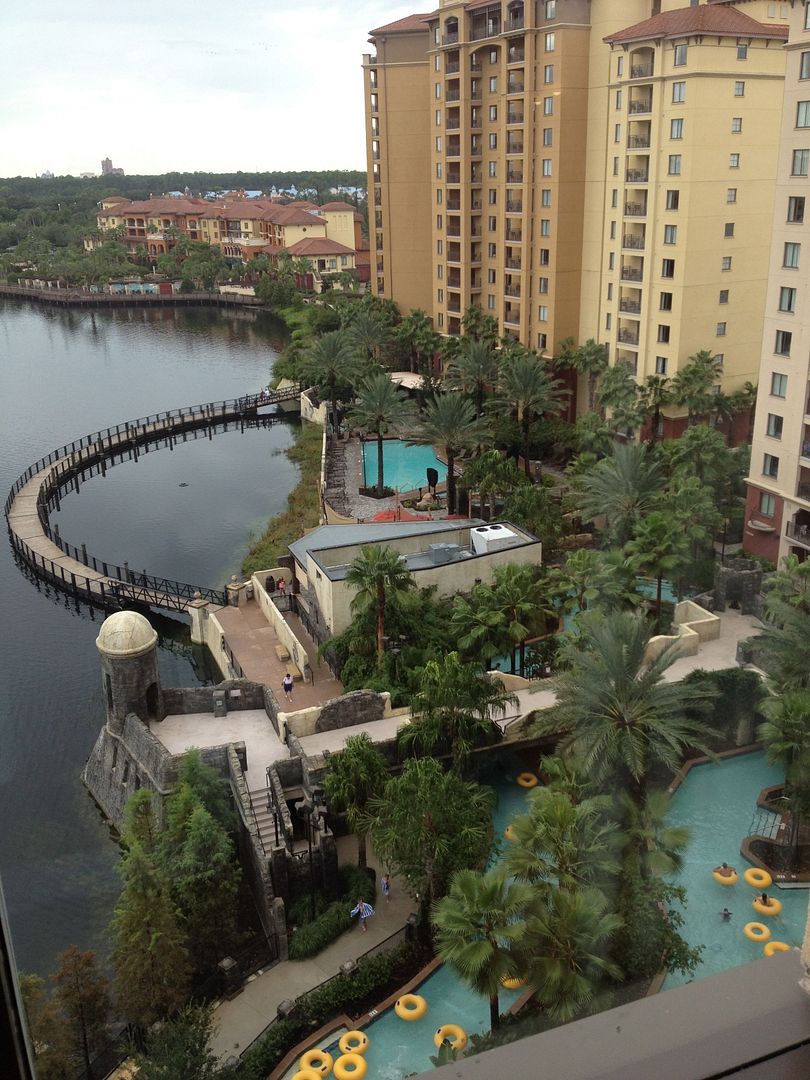 The kids were super excited!!!!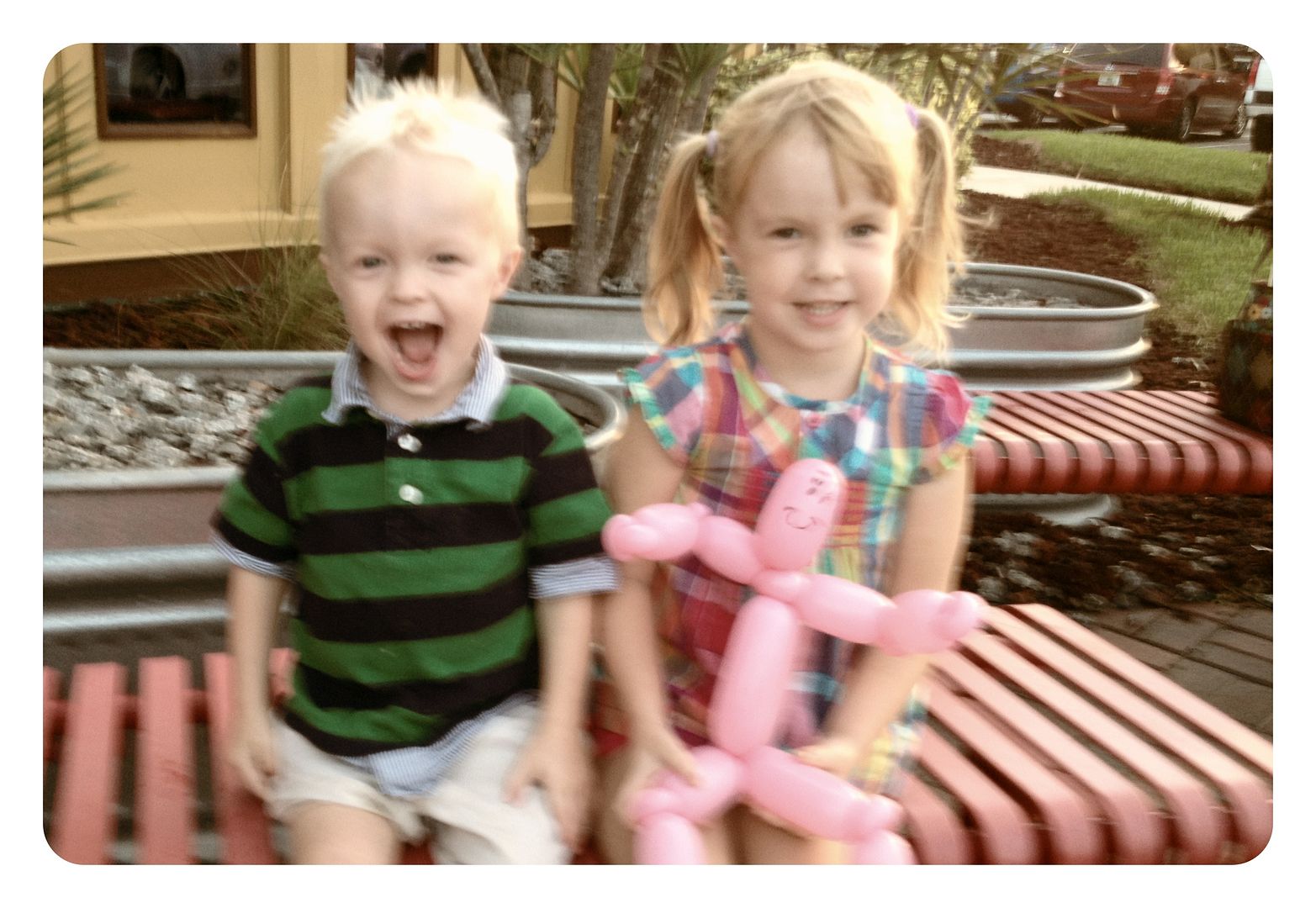 We had balloons made for us as we checked in . Can you say amazingness?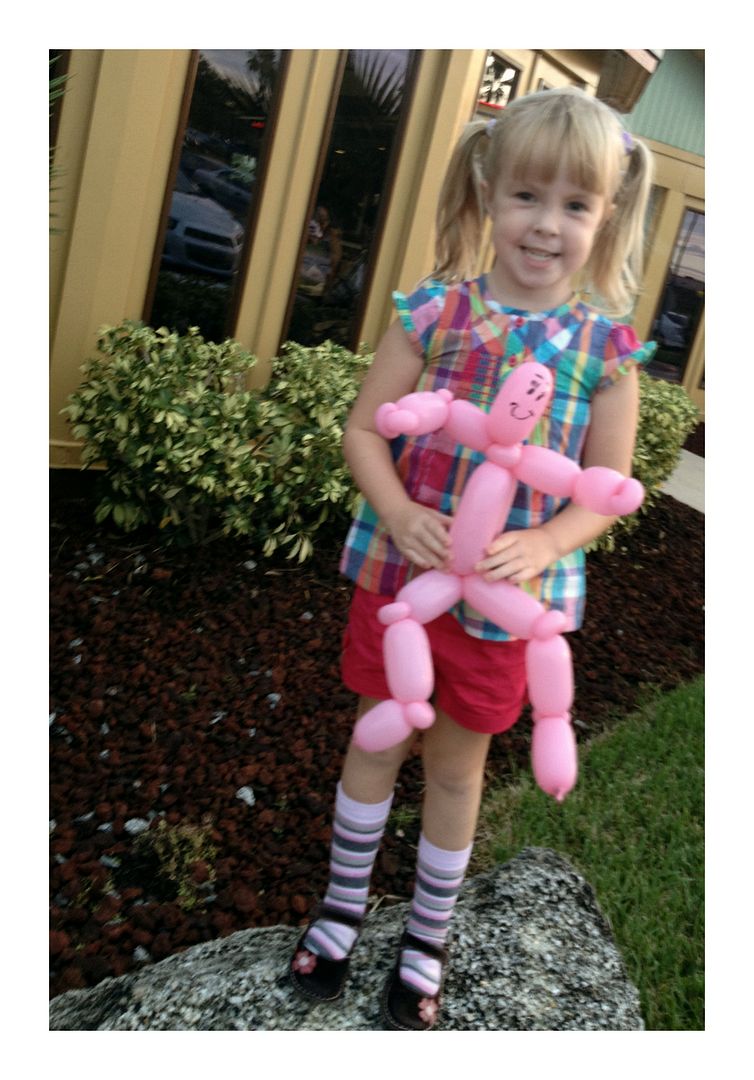 Everyone was hyped up on our vaca high!!
When we weren't a theme park we hung by the pool and we had to hide the crayons and paper from our little color manic.
We lived in the lazy river that was right outside our hotel doorsteps. Have I ever mentioned how much I love lazy rivers? Lily too.
Of course Lils chose her new Dora suit as her first one to wear!
and Grady was in a long sleeved shirt for the first time and loved it
then we were lucky enough to be joined by the Brinkley bunch who made this vaca possible for us with the AMAZING hotel deal!
These kids look like brothers and sisters and seeing them all together is a full circle moment for me since I've known Allison since was 12 years old where we were inseparable during middle and high school. She remembers every detail of our friendship and tells the funniest stories of our antics together and it's like I'm hearing them for the first time like when she told me I used to open my Christmas presents, wear the new clothes to school, then go home, wrap them back up and hide them back in my parent's closet. I was laughing hysterically at this mystery person who did this until she told me it was ME! LMAO!! We were attached to the hip everyday, sleepovers every weekend, been there for every up and down in life, I used to vacation with her family and now to see our kids together is just too much for my little heart to comprehend.
See anyone helping Grady balance?
the family of 4 post swim...no bikini pictures here for me after all we ate. I felt like Chubba Wubba Tubba....
And thanks to Molly for lending us her double stroller...it was a lifesaver not only at the parks, but whenever we would explore one of the neat places in Orlando...they looked so cute sitting side by side together and it made me laugh to myself every time I saw them just chilling and cruising along together.
everything is happier when you add a balloon or 2....Grady repeats things he loves 55x over and over and over to let you know. Balloons is one of the million things he loves. I can hear it now "boon. boon. boon. boon. boon." 55x in my head when I see this picture.
This man/statue stood still until someone came over to take his picture and then he'd come to life. It was freaky cool all in one breath...
arm rest...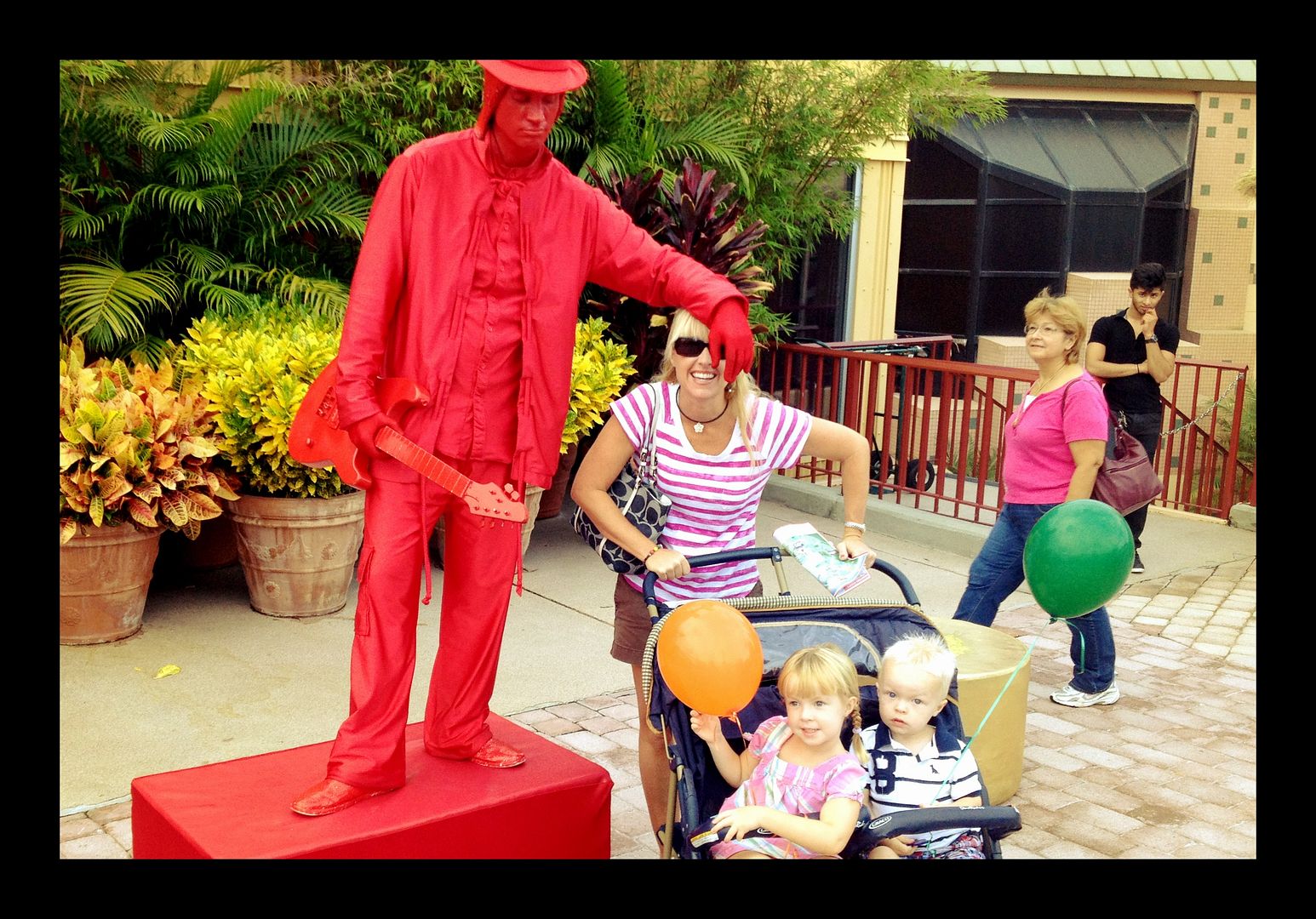 I put them on a train that was too small for me and watched them zoom around together and it was silly , but took my breath away seeing them together...
When will I ever get used to having 2 kids who are happy, healthy and ...here!
Lily's first vision of Cinderella was at moonlight...
and we got giddy with excitement...some more than others...
Next up is our big trip to Disney. I could've spent 7 days straight there because it's like they pump in adrenaline into the pipes for you to breathe and I could barely sleep knowing what they were about to experience. I had extra high expectations for Disney that reached the unhealthy level, but boy did Mickey and company deliver!