Boy are we busy with a capital B, but who isn't these days? I try really hard to always think of my life as a chair and keep all my important priorities balanced (thanks Arliss) or else I feel out of whack. Time to myself with friends always helps sharpen the saw. Sometimes, the 3 I leave behind barely notice me gone and sometimes I look wave wildly as the loves of my life watch me drive off like I'm going to war. Since it was raining on this particular exit, they chose to wave from the window and this sight made me laugh so hard....especially Lily's face. Feels so good to be loved by them...
Grady has cried at every haircut he's had ...he's probably had 3-4 so far and he takes it all in looking cool just beforehand, but the water works start as soon as he gets in the chair (in my lap mind you)
I truly don't know how they cut his hair evenly with all the flailing and screaming. Phew, glad that's over.
Lily is always cool as a cucumber, doesn't speak a word to the stylist other than head shakes to answer their questions, but sure enjoys the lollipop at the end. This is the famous haircut that went horribly wrong 9 weeks ago and they're just barely grown back in to the normal stage now 9 weeks later. Oy.
If Build A Bear charged admission charge, we'd be broke because we go there so regularly browsing and making our wish lists.
At the mall, Lily insists on ordering her own meal, setting up our table (including high chair for G) and carrying her own tray all by herself.
And Grady likes to eat the stroller vs the food.
I dont think I can fully describe how much Grady loves books and how long he'll sit alone or with someone reading to him. Or how much I love watching him while he reads ravenously.
Lily did gymnastics this summer and totally came alive.
She asked to go daily and love seeing her soar when she tries something new.
I can't wait to see what he chooses to thrive in when he grows up...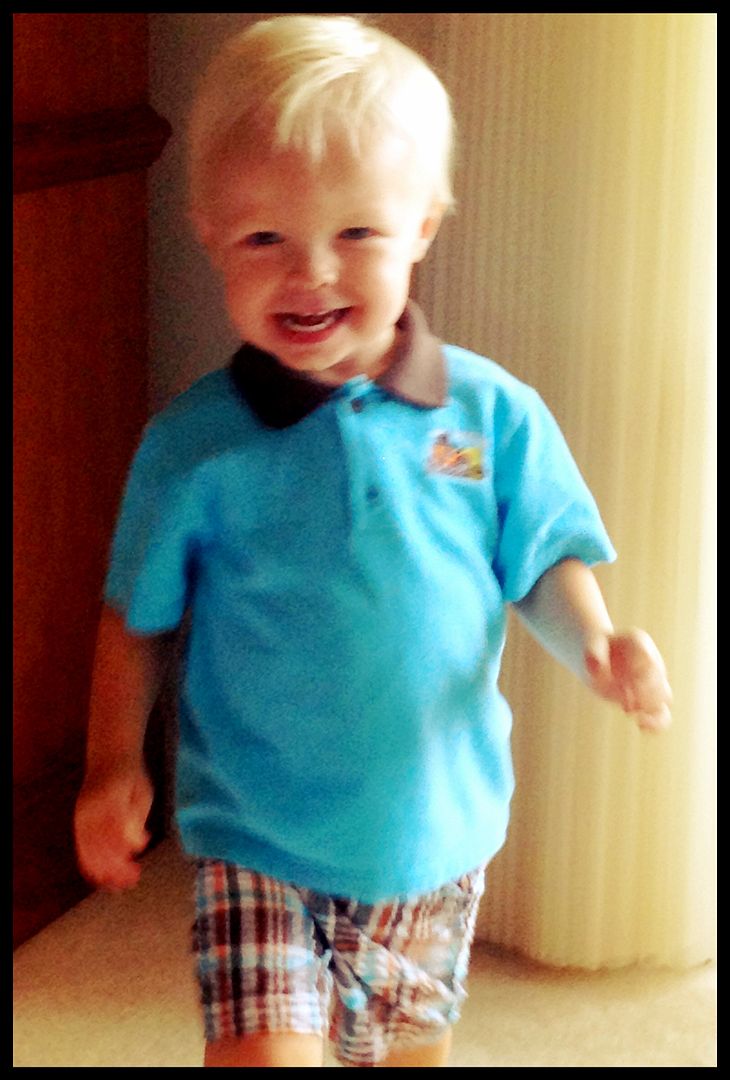 Lily seems to get her face painted everywhere we go....
Mr. Outgoing Grady is seldom shy or nervous, but when he is, it's so endearing and sweet. We were at the mall for an event and I guess the crowds got to him and daddy's neck was all he wanted to nuzzle. Look at the way he's holding onto his shirt! oh my sweet!
my life...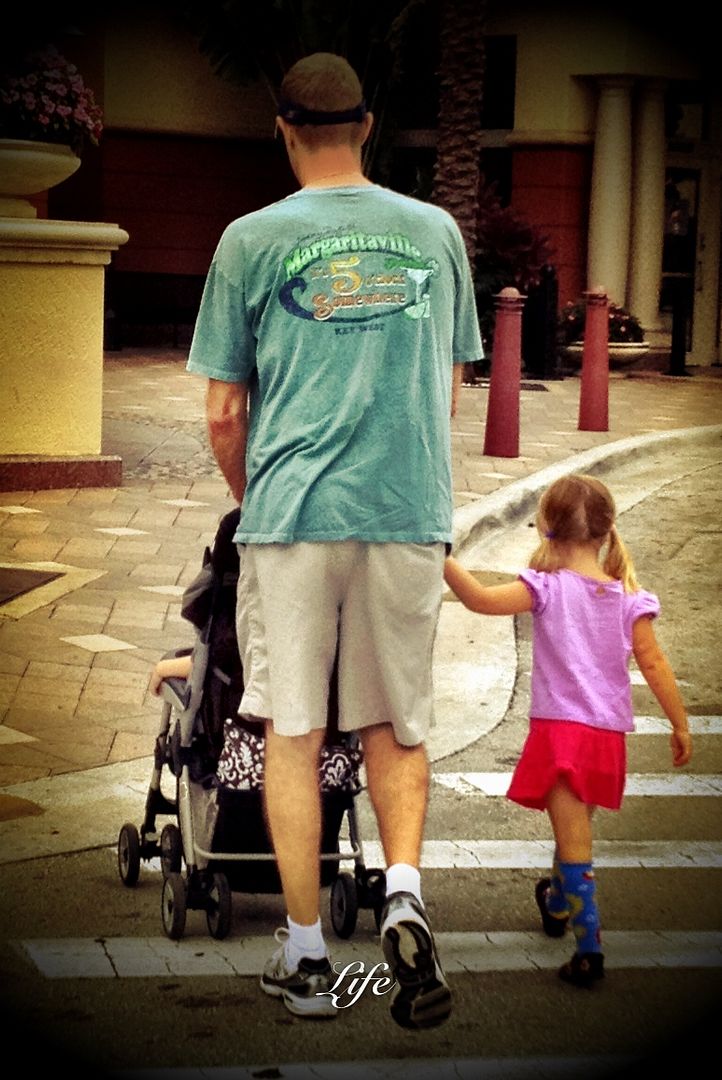 Thanks to Jessica, we got to have some fun shopping at Charming Charlies. I thought there was only one in Naples, but my mom found a HUGE one here and we had some serious fun. That place is amazingness!
so many hats, so much fun...
My favs....
Lily loves to wear my shirts as jammies lately and I can't think of anything cuter. This shirt was in memory of sweet baby Brady who was taken from this earth way too soon and would be 5 today. He's always with us.
I can't express how much I love going to the zoo at night. They have face painting, fountains to play in a DJ, and it seems like even the animals are on a high energy kick. (I brought a new suit for lily to change into, but hadn't tried it on her yet. too bad it was 2 sizes too big and falling off her- oops)
G loves the reptile house...
and of course the Merry Go Round...the other day I let G play with my keys and he set off my alarm and started my car unbeknownst to me, but the security guard let me know he was circling my car FOR HOURS waiting for the owner to come out. Oops.
We're doing operation lighten lily up around here. She has a bit of an uptight side to her and so worried about breaking the rules so we're trying to encourage to let her hair down a little, dance in the rain, jump in puddles and dance like no one is watching. Slowly but surely I'm seeing a different side of her emerge.
We're doing the opposite operation with Grady. lol
Poor thing had a collision with Grace at Monkey Joes and both were a mess of tears about it. Grace had a giant bump on her head from it and Lily came away bump free, but still shook up by it.
Grady bee bops all over the place and takes his shoes off as soon as he walks into Joes.
Carseat reading in the house. What? Doesn't everyone do that?
I love peeking around the corner watching these 2 ; especially in his crib where they can't do anything, but be cute together. And read books.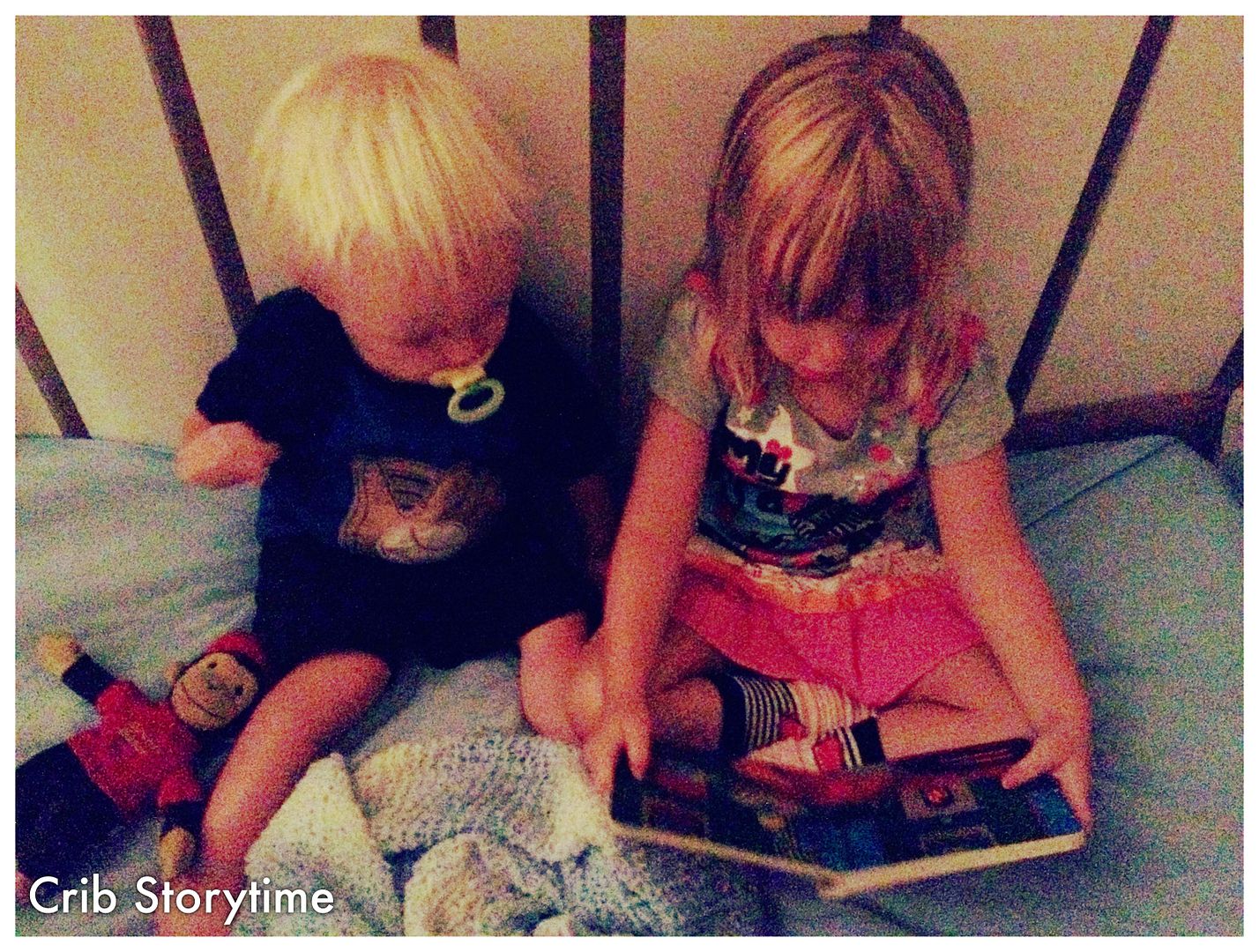 Lily had a couple of days where she would lay on the floor and proclaim she was glued to the floor and couldn't get up. We all acted concerned and offered her special spray to unglue her from the floor that always did the trick.
Maybe this is a 4 year old's version of
planking
.
I can't get enough of these 2 loving on each other...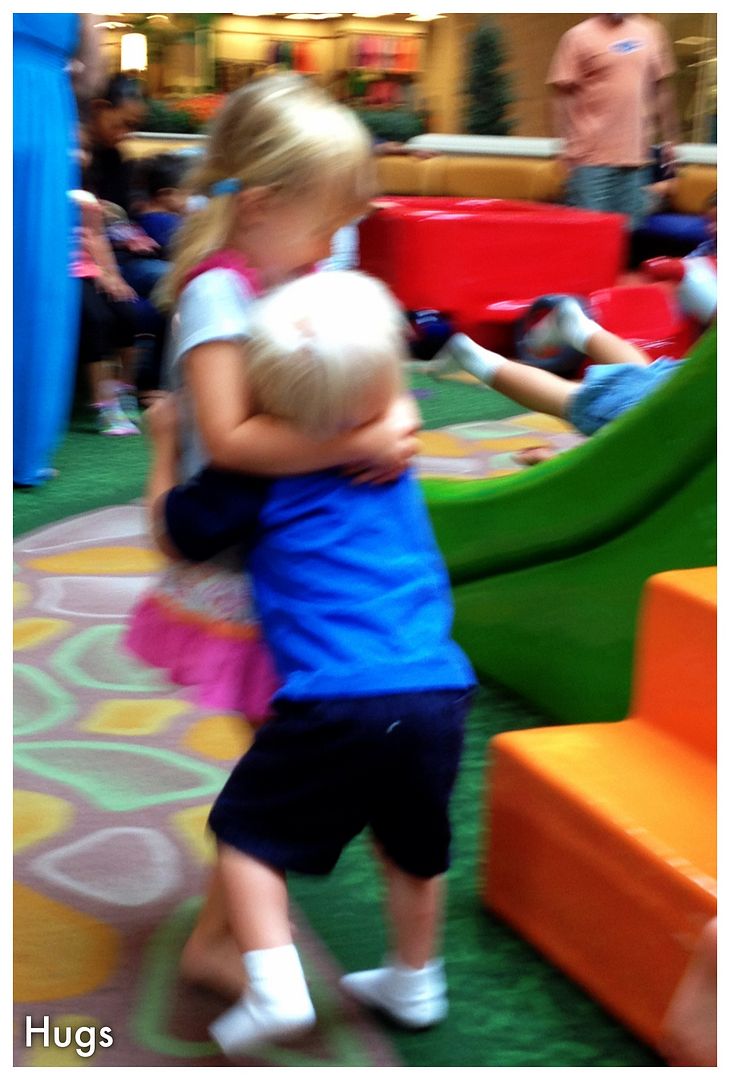 I asked Lily what she wants to be when she grows up and she said "well, I just want to be a mommy." there's no
jus
t about that one Lillers....you'll be a great one some day!
I feel like doing the victory dance for Grady and how he loves the water now...finallly! He's very cautious in the water which surprises me and doesn't wanna go in places where he'll be in danger
but a swim vest is the extra protection he needs just in case.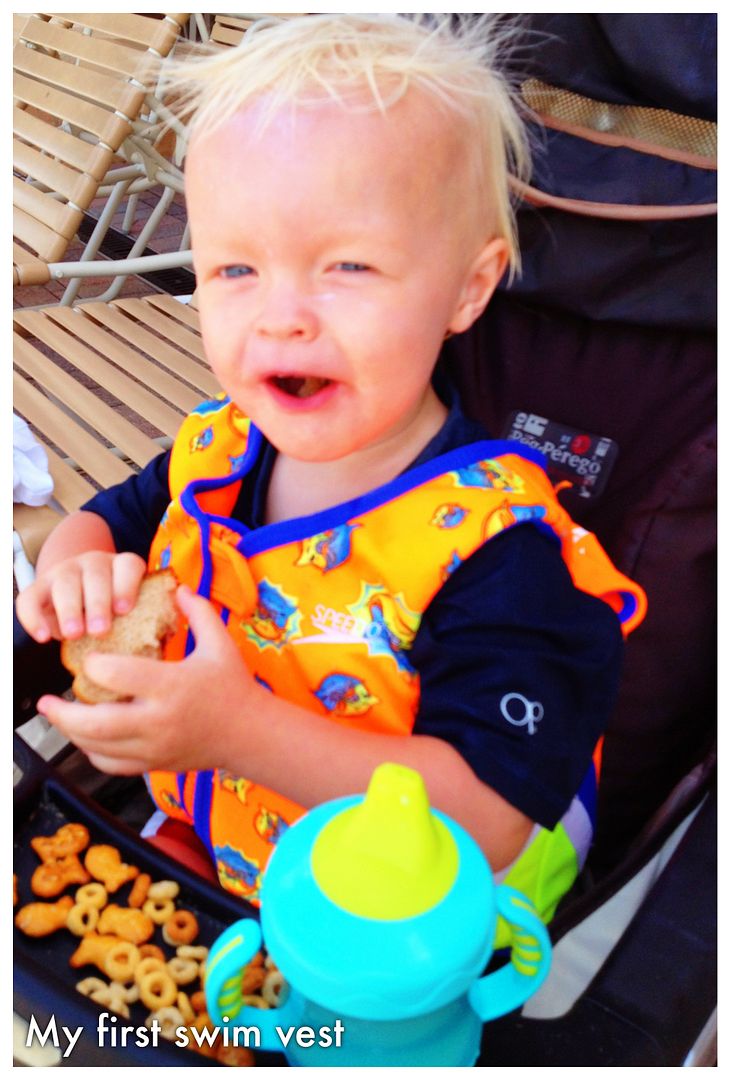 Trying to have fun everyday, make memories for our kids, lighten up, worry less, and realize how fleeting this time is and let my hair down with Lily and play in the rain with her, meeting Grady out there who was already out there the whole time.
Life is good.