There are really no words to describe the love, attention, love, fun, love, and wonderous world Lily and Grady get to go to on the days they go to school. Their teachers are out of this world with the detailed stories they share, the texts they send throughout the day, constant pictures and ability to crack the code of each kid intertwining their hearts with our kids and the others in the class. Here's Grady's first day of school which also fell on his 1st birthday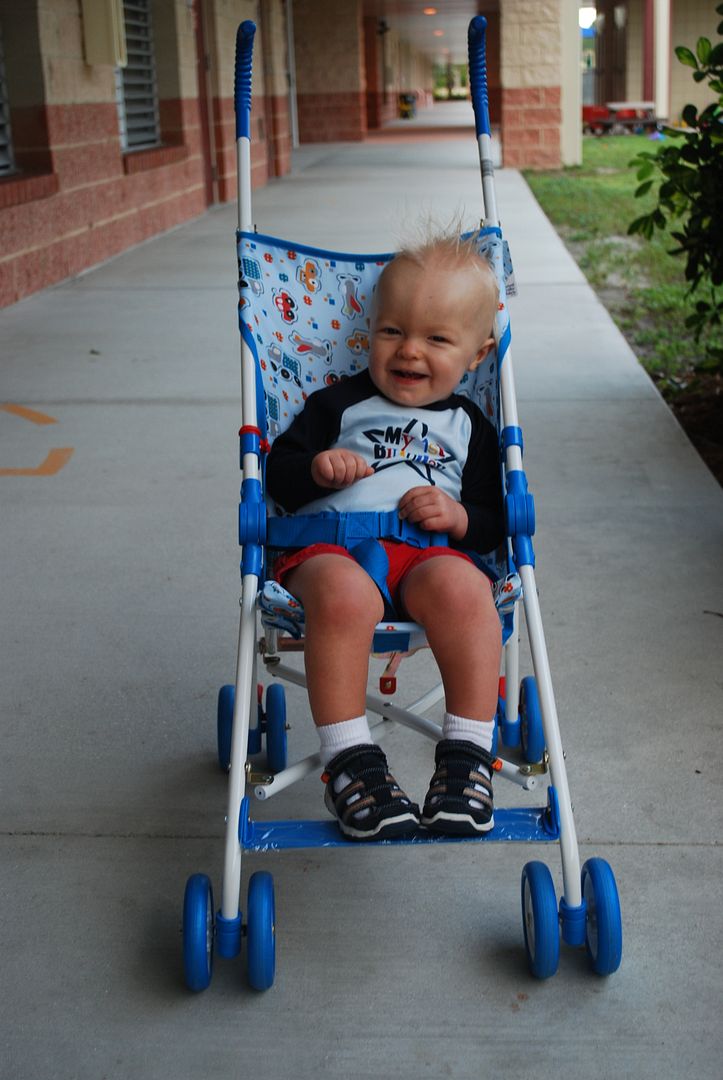 Lily insists on taking a picture outside their class each day. It's so neat because they're in different classes, but being multiage they are back and forth in each other's room all day long. "mommy I hewped gwady today when he wuz fussie" she tells me. Be still my heart. I love that they have each other's back already.
i think he was a little happy to start in the "big kid class"
ummmm, what? he's finger painting? brave, brave, brave teachers and making me feel like a schlep-rock for not trying this with him.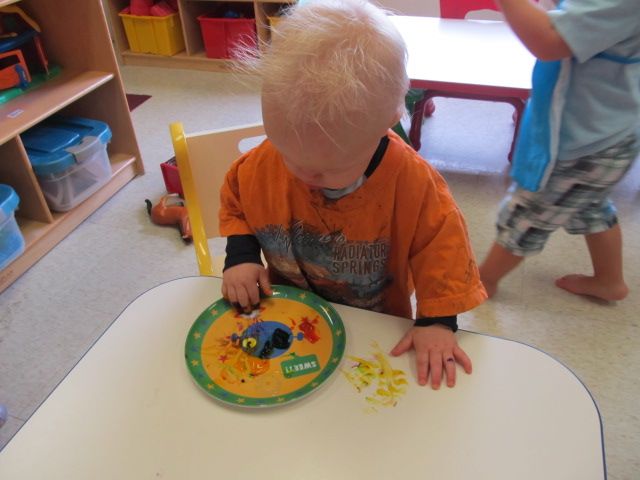 i love to peek in on him before I pick him up and am shocked when he's sitting in a chair like he's all that and a bag of chips....they've since put chairs all around him to lock this wild child in his place.
and they like to play dress up too.
and my sweet friends come visit when he needs some snuggles....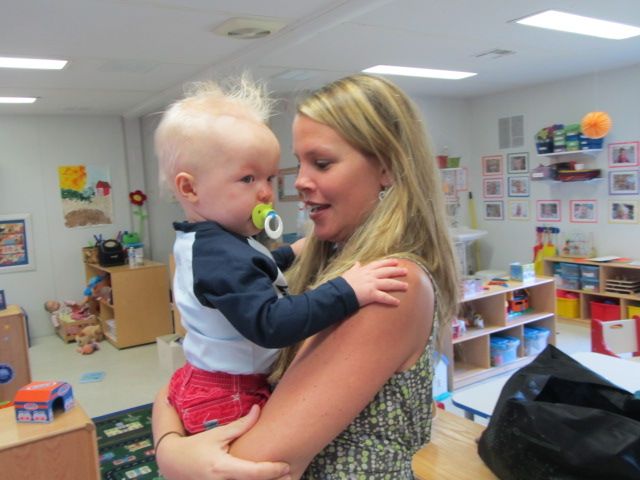 story time...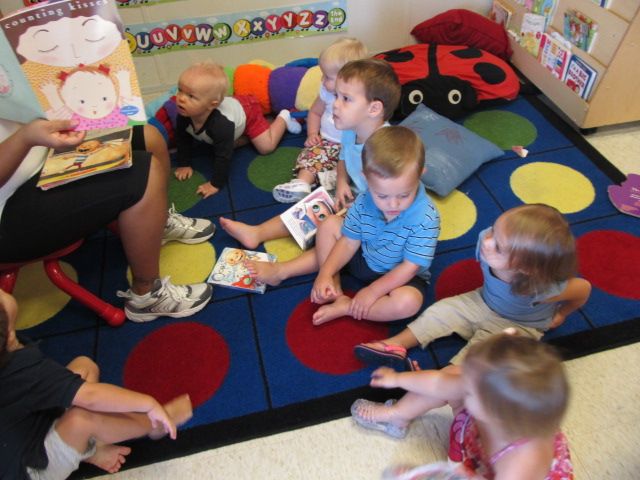 Lily brought this cat toy to school and told me to bring it to my meetings to catch the fish that will be there. ??? It's so incredible to have them at school with me while I'm at work so I can spy when they're on the playground, have lunch with them and do lessons on friendship with the class.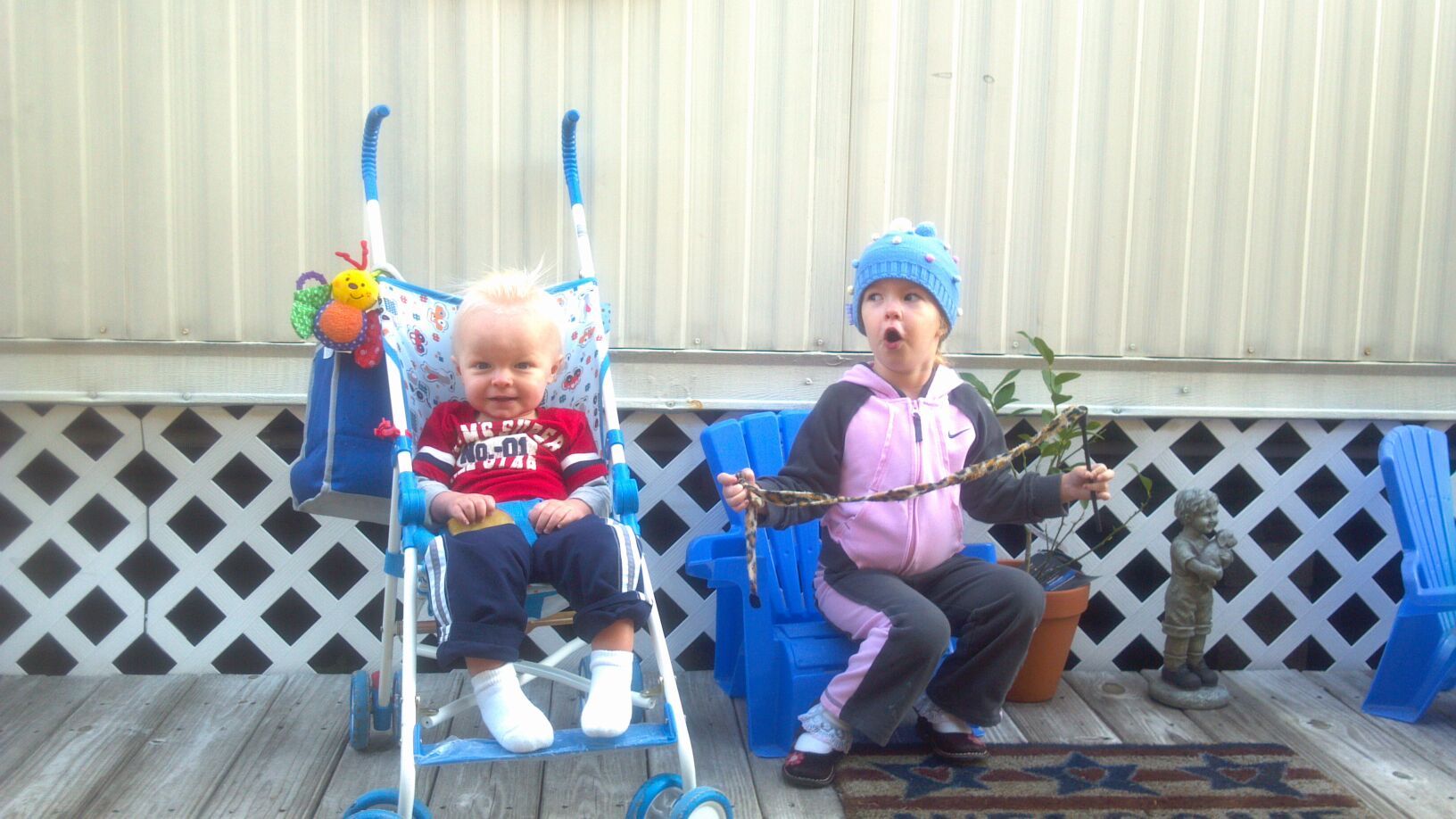 the chair was wet so we did a standing pose. My godmother said Grady looked like Newt Gingrich and I tend to agree!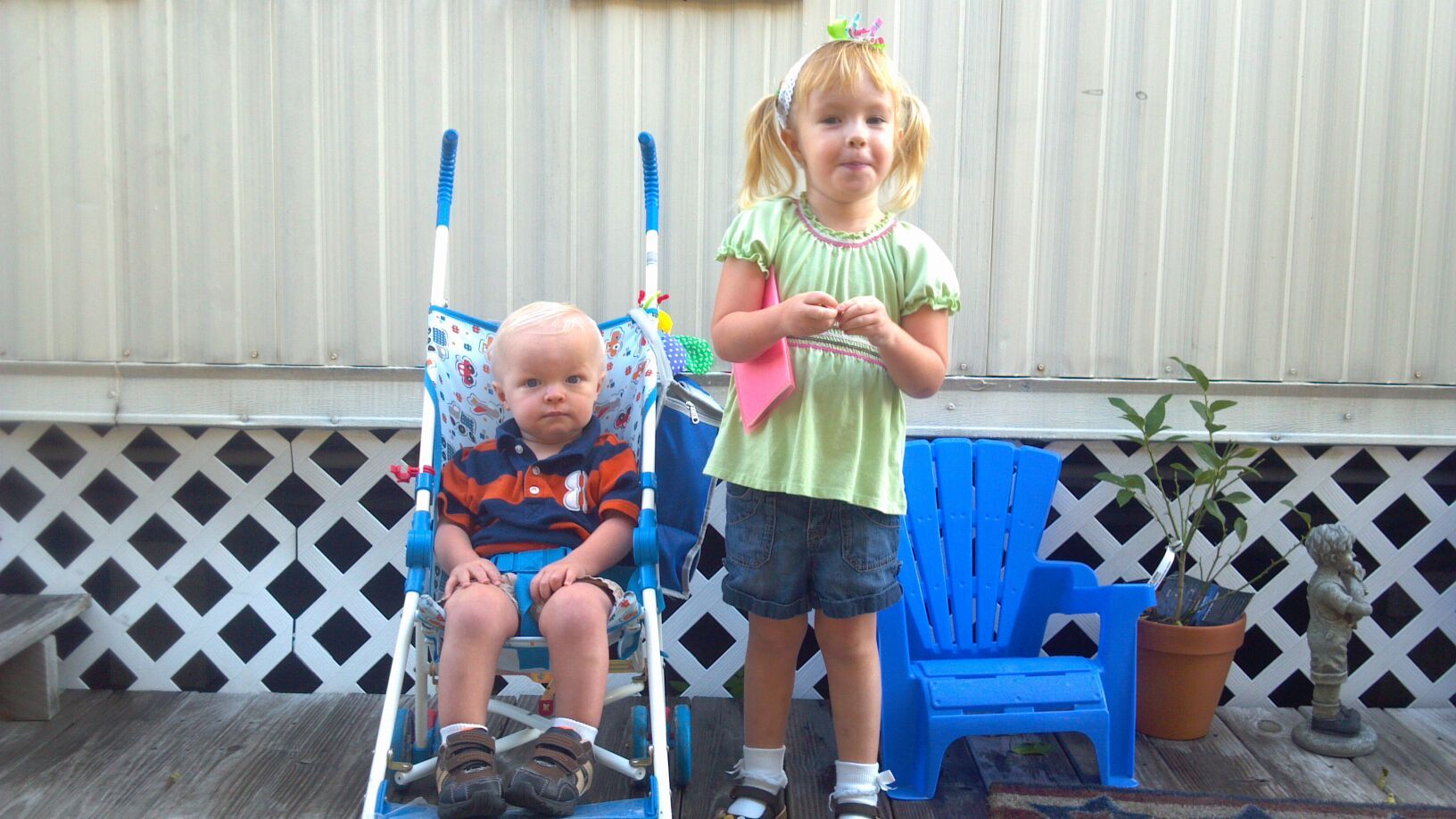 Grady for President?
This is a pillowcase dress Heidi gave her when she was born and now it's a t-shirt. Amazing to see how much she's grown and dresses turning into t-shirts show that crystal clear.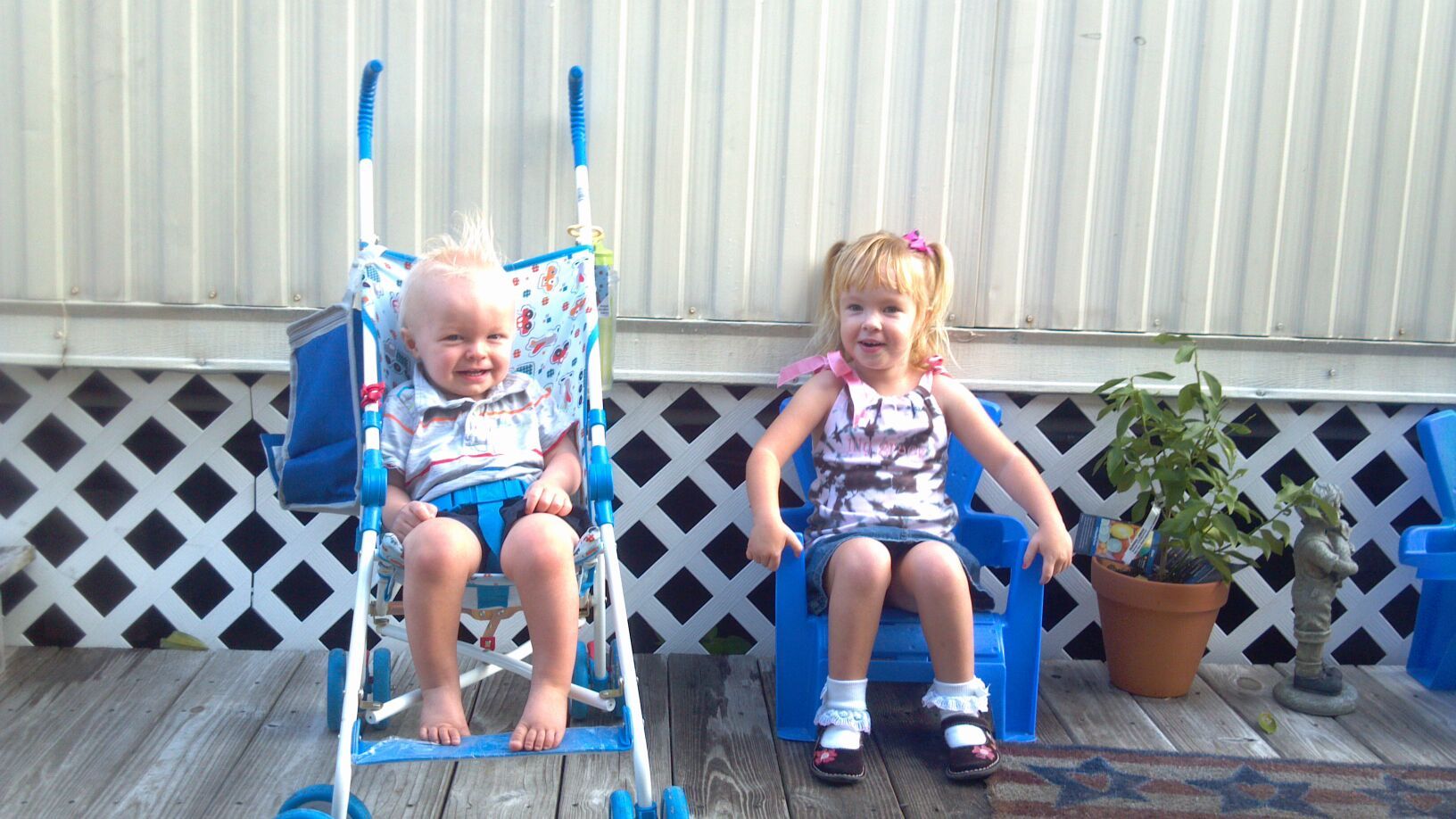 Lily loves to make silly faces for the camera and see the picture in the phone.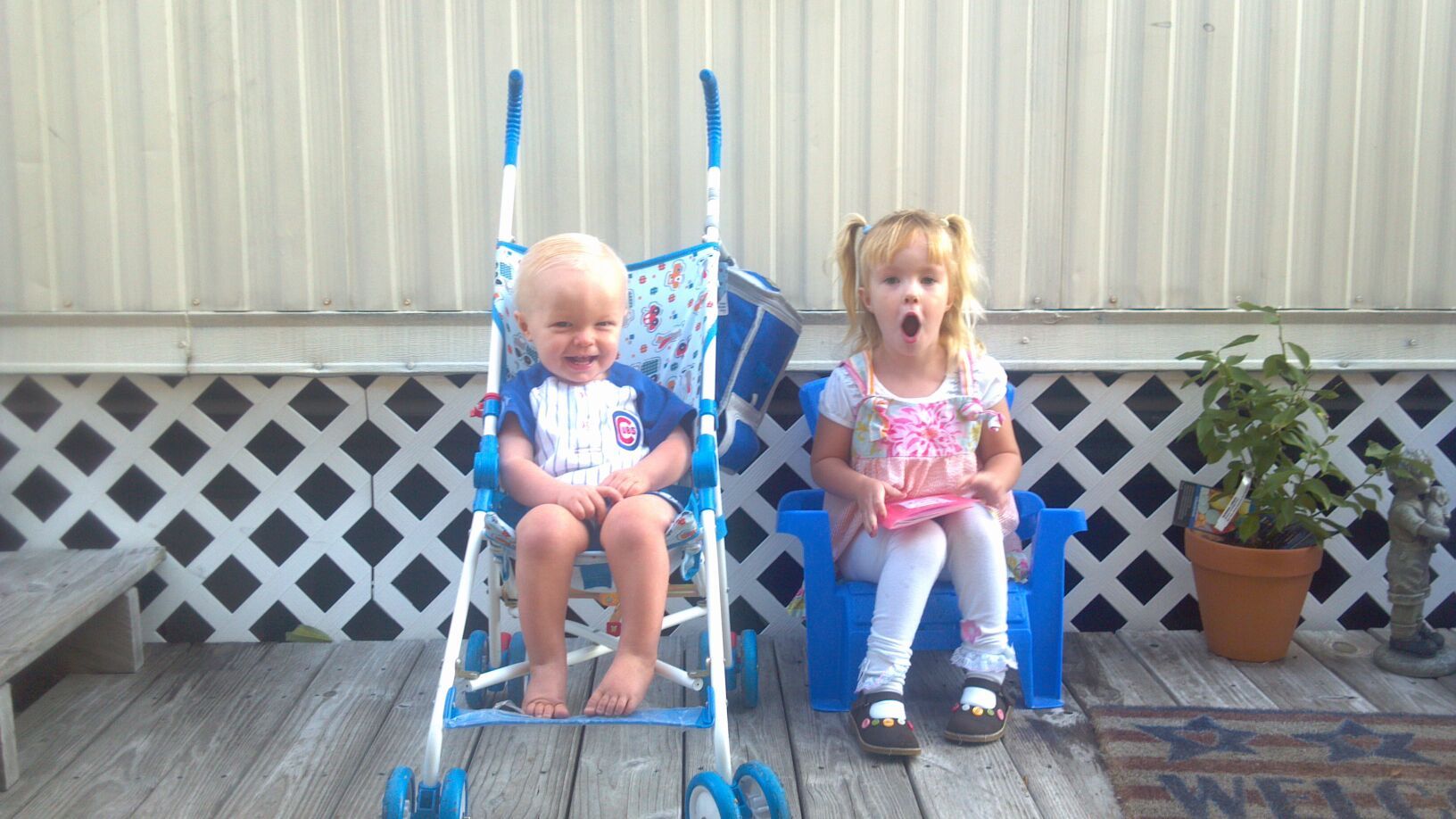 See what I mean? I'm going to make these school shots into a collage...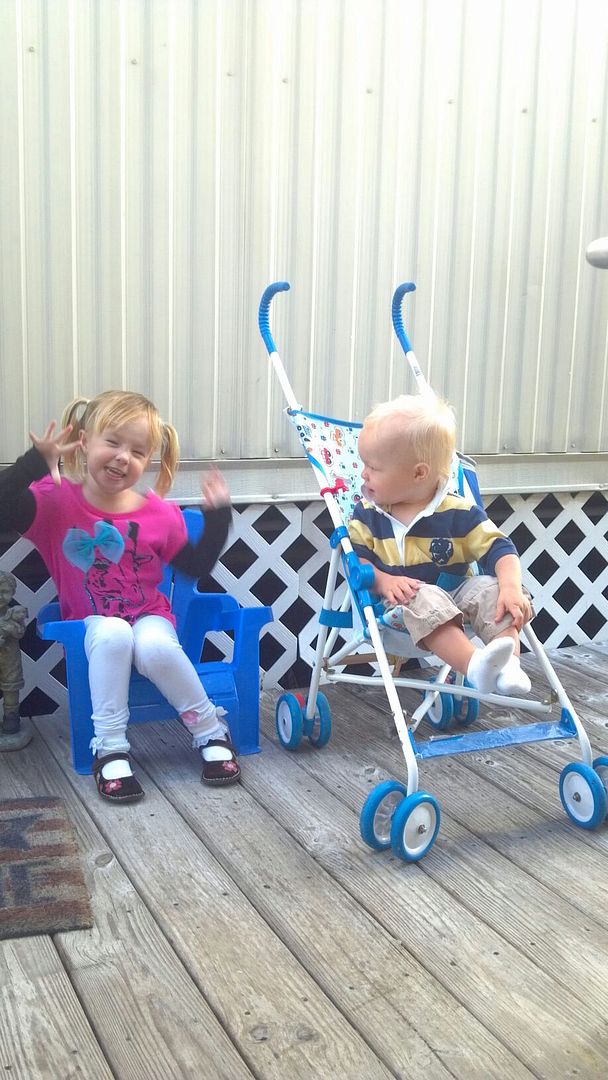 Getting 2 kids to school on time by myself is a TALL task; especially on the linen days because I'm like the homeless bag lady schlepping my kids and their stuff for what seems like a mile long walk to their class.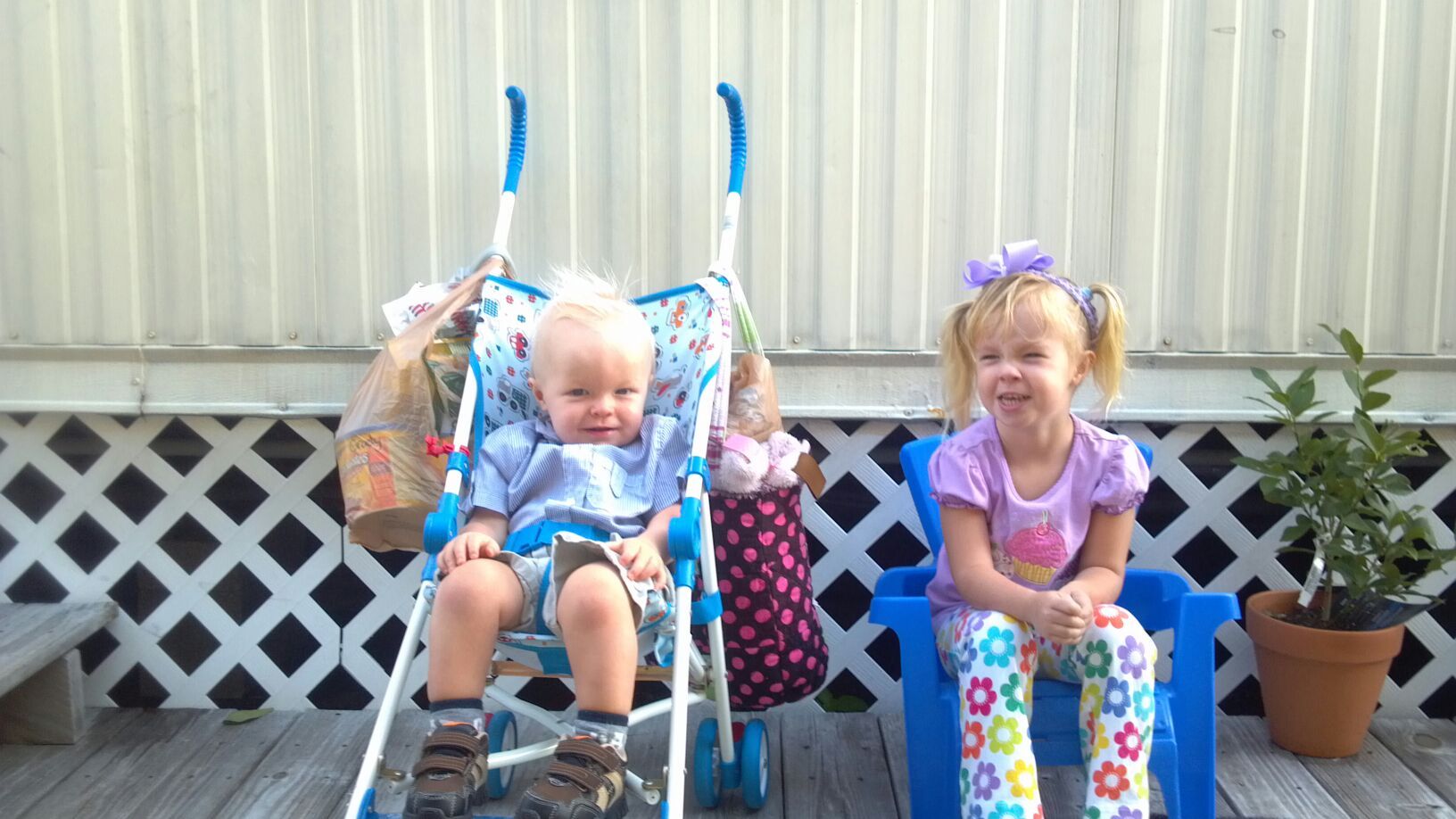 I can't get enough of these pictures.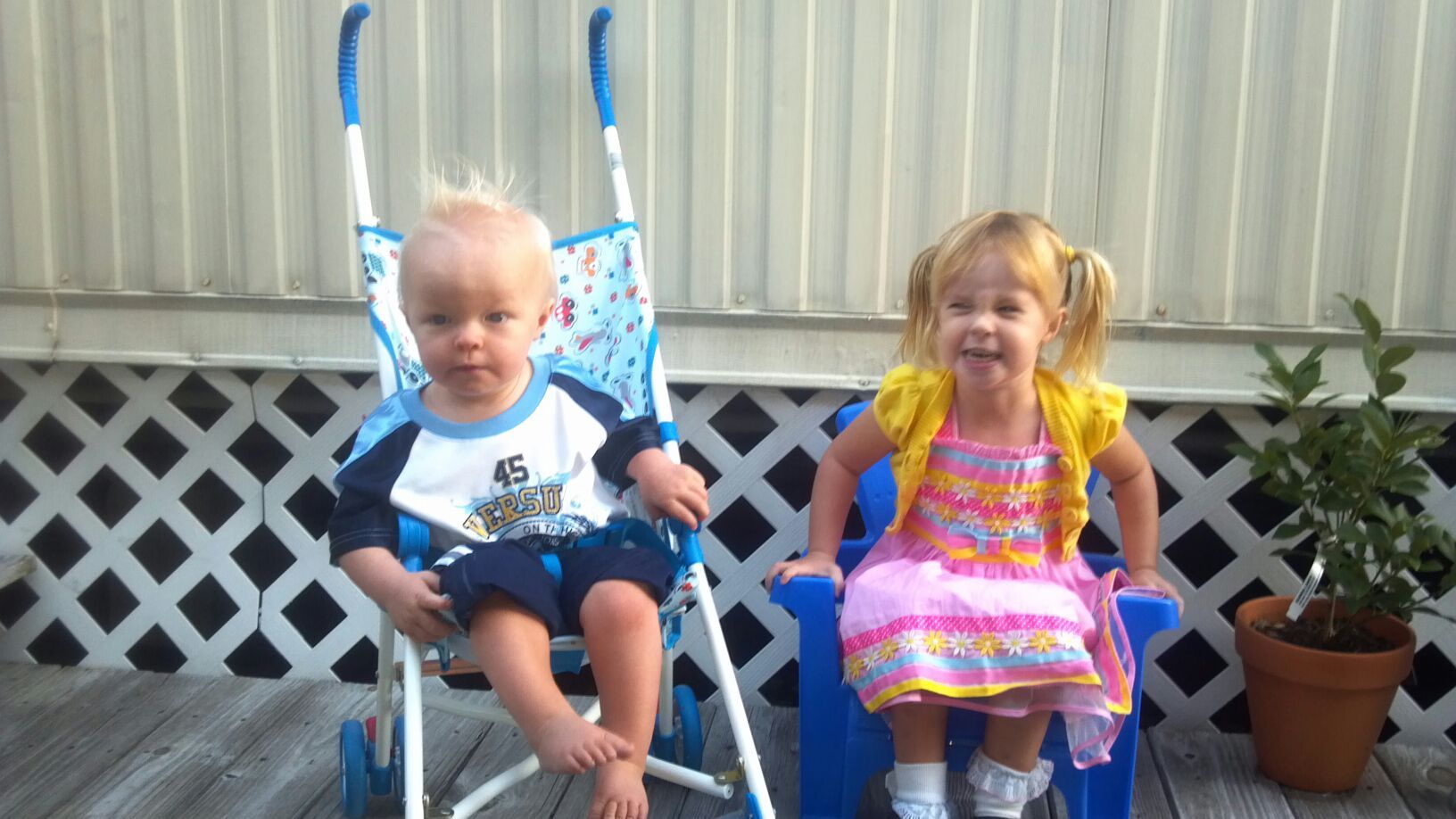 I get grady ready first and let him explore upstairs like the wild man he is while I get Lily ready. When I say he's into everything, I mean into
everything
. He's a crazy wild baby who loves to explore without a care in the world of where we are, what he destructs or the mess he leaves behind. This morning he jumped into the toy basket and was tossing things overboard. Rule following Lily was horrified, envious and shocked by his craziness.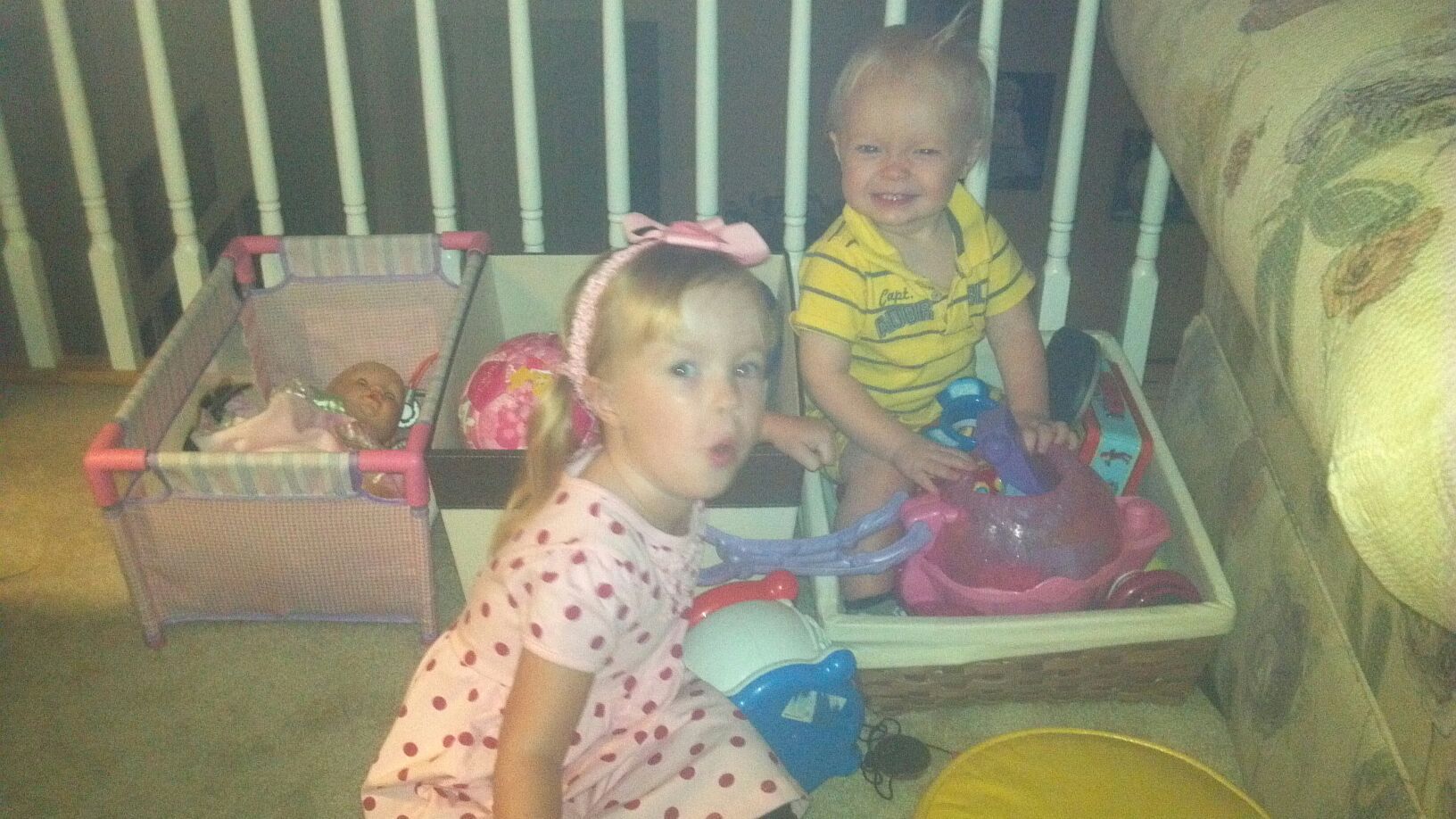 Lily's pants remind me a flower child. With her energy conservation, litter pick'r upper and organized ways, she'd fit right in back in the day.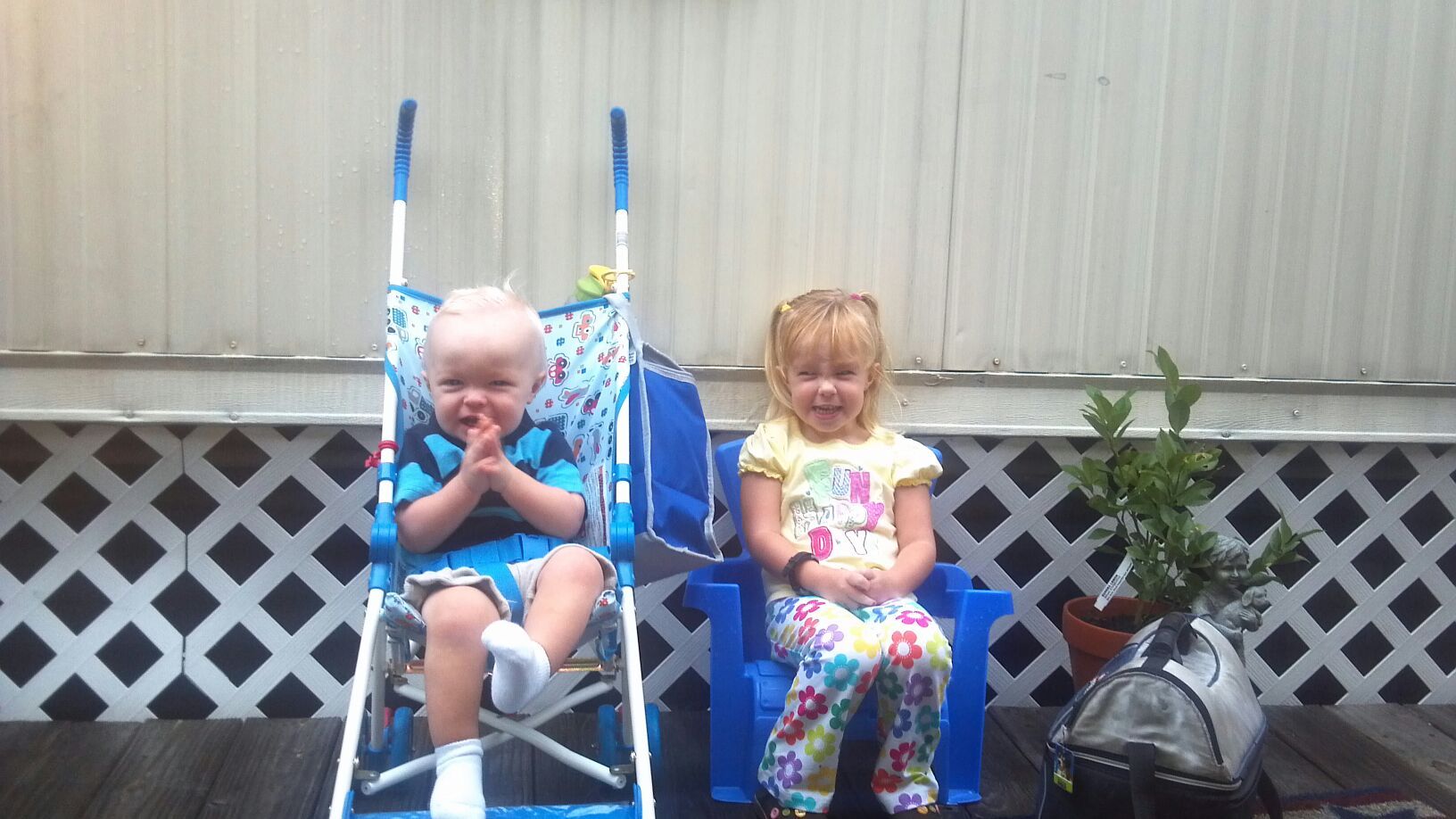 Lily went through a headband kick where she'd choose the headband for the day, then the outfit followed.
and one of Lily's best pals, Leah! I love seeing them play together so nicely and the bond they share. Their teacher sent us this picture with a hilarious story to follow.
Lily: "weah, why are you wearing a life jacket to school?"
Leah: "Because I'm cold"
Lily: "Oh, okay"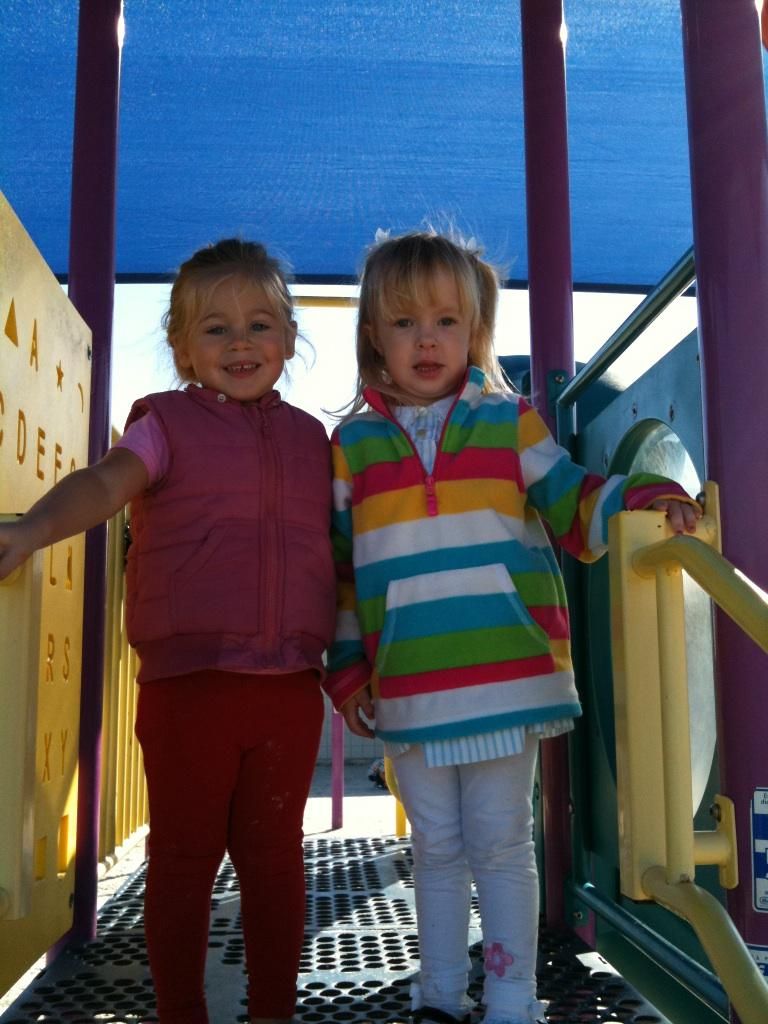 Wylie also noticed that our girls were the class clowns in the group who wrote a little outside the box about what they thought was in the pumpkin. Hilarious!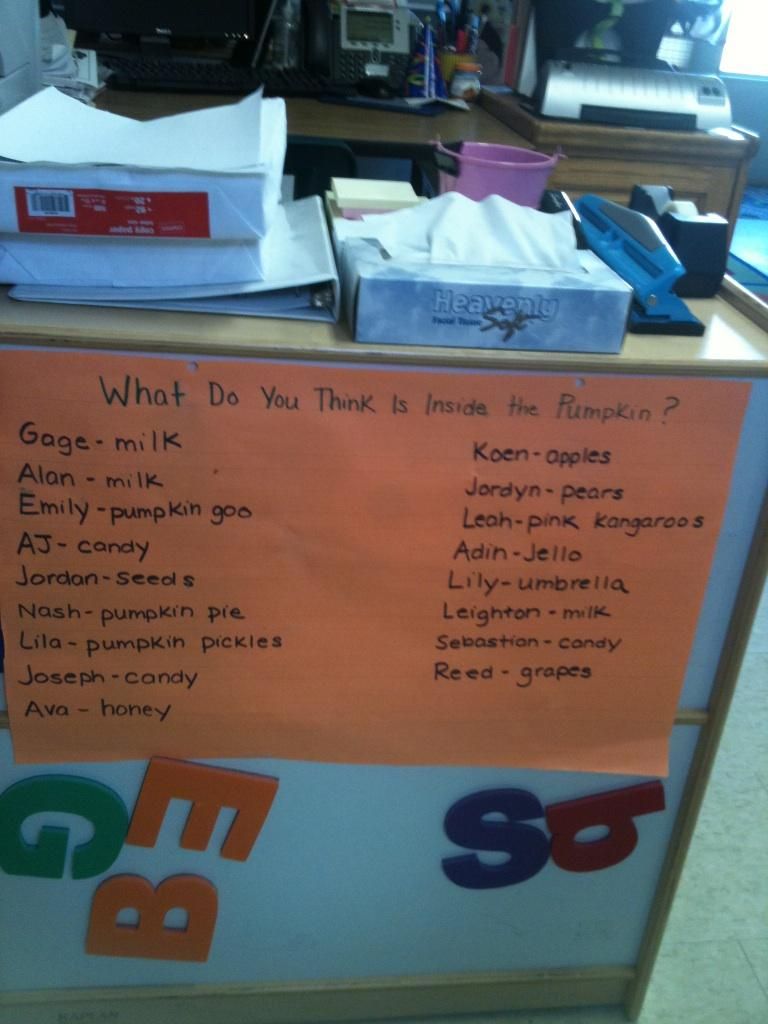 Another sweet pal of hers, Lila who is such a great role model for everyone.
our silly girl and grady wondering what in the world is happening to her crazy sister.
show and tell Friday. yaaaa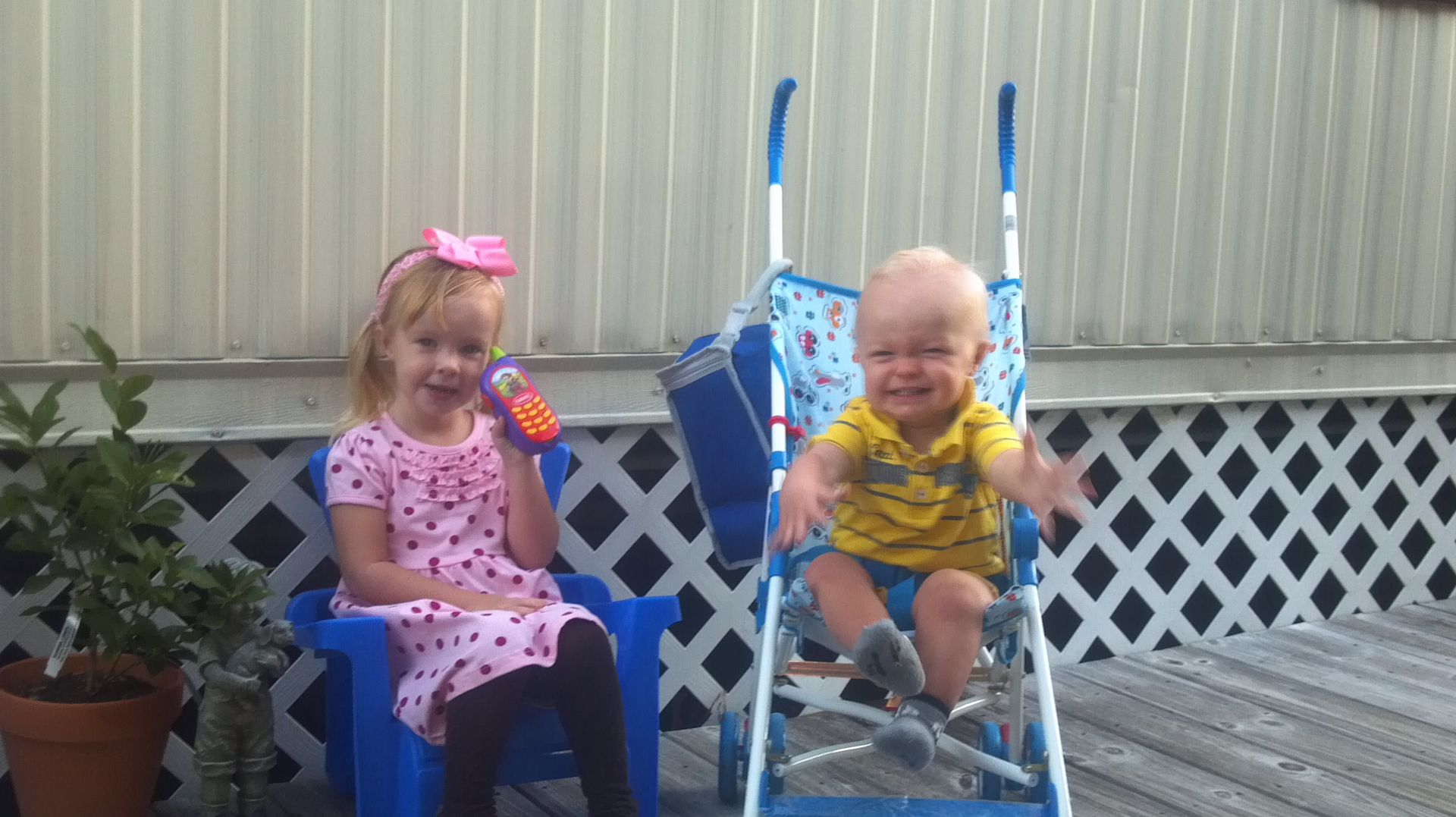 their first matching outfits, compliments of Julie who made sure they had an entire VeggieTale themed Christmas basket of goodies for the kids before December 1st.
Like I said, there are no words to describe how blessed we feel to have such loving teachers, kids, and such a positive environment for our kids on the days that I work. David wrote an email to them telling them that some time along the way, the teachers went from teachers and became part of our family and there's nothing that could be closer to the truth.
Life is Good!