Well, folks there is hope in Santa land. Kind of. We were 50/50.
Lily has come a long way. She was about 8 months old when she had her first encounter with Santa. It didn't go too well.
December 2008
So the next year, Mommy and Daddy joined Lily for the picture because there was no way she'd let go of me with the death grip she had around my neck and verge of tears if I even attempted to transfer her to Santa's lap.
Notice she chose the farthest hip possible from Santa.
Then last year, we made some progress. There weren't any tears, but she refused to sit on his lap as she hesitantly walked up and said she felt comfortable standing next to him, but made sure even the fuzz from this santa suit didnt touch her. We even got a smile. Yahoo.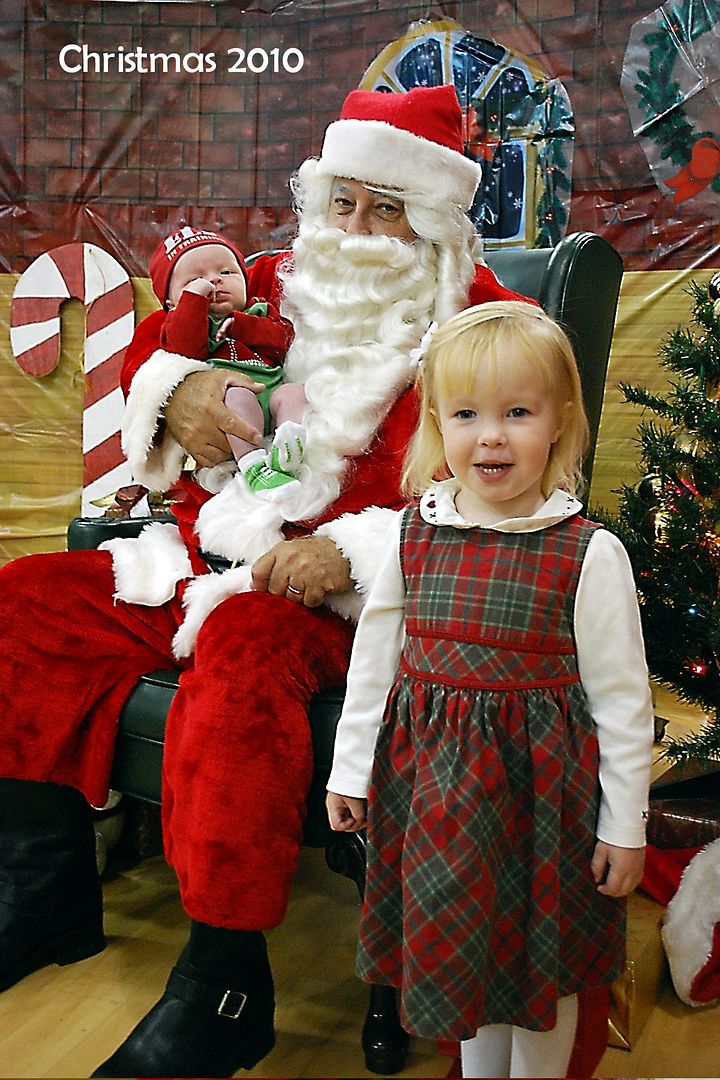 Well, this year, our church went all out with Santa's workshop and she was all up in Santa's grill. I've never seen such a transformation. I truly never thought it would happen. She nuzzled up with him, told him she wanted a brush, mirror and leappad for Christmas and was yuking it up with him about God knows what. When Santa handed her back to us, he said "wow, she sure is a chatterbug". Ummm what? Our lily? A chatterbug
with Santa
?? I couldn't believe my ears. Now Grady is another story. See for yourself. I think he lost oxygen in this picture. Poor little guy. (note: he sat in water and no he didn't pee himself from fear)
So we took the screamer away and left them alone for a bit to talk about Ruldolph.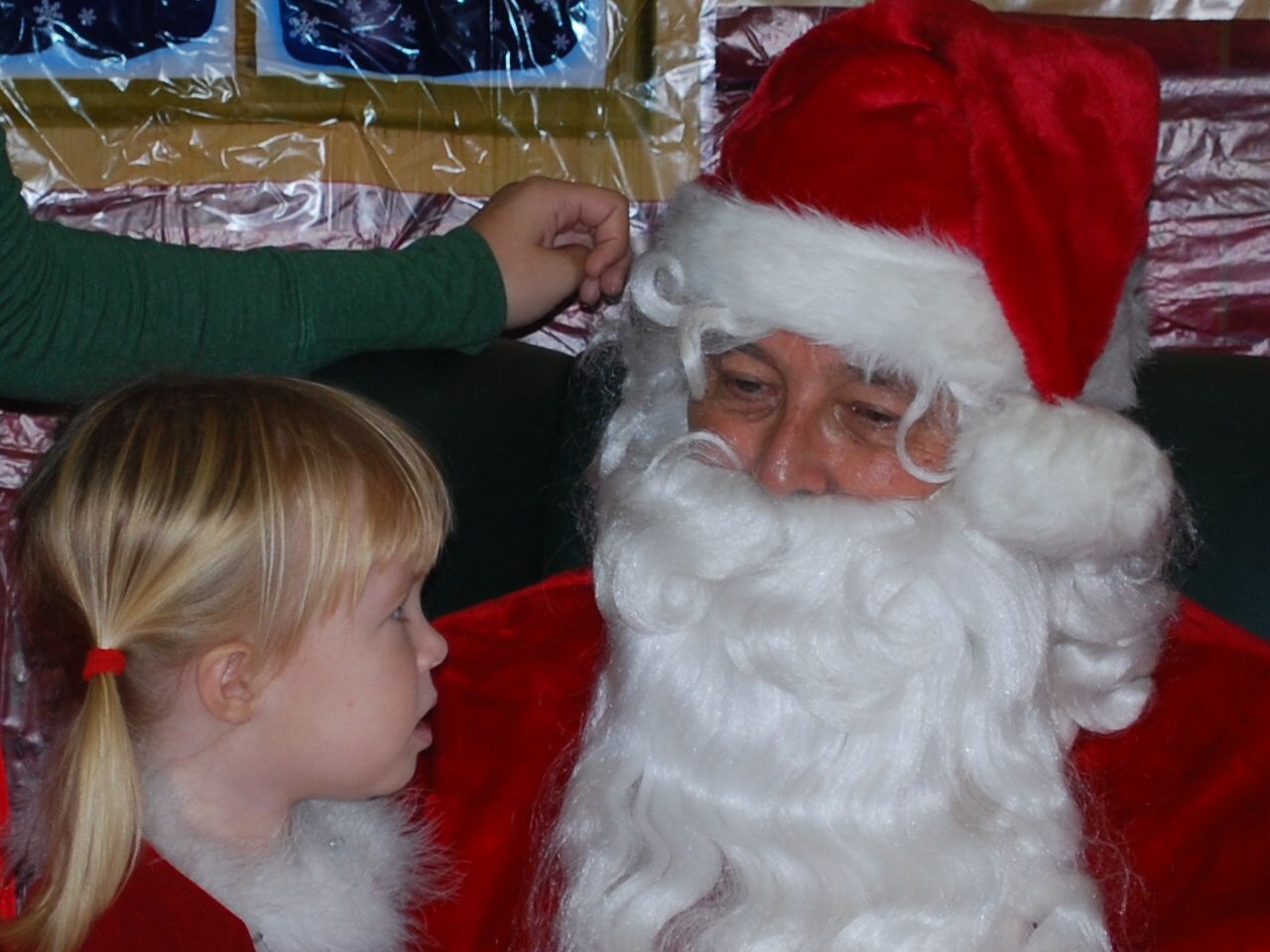 Lily gets the trophy for "Most Improved Santa Lap'per" for 2011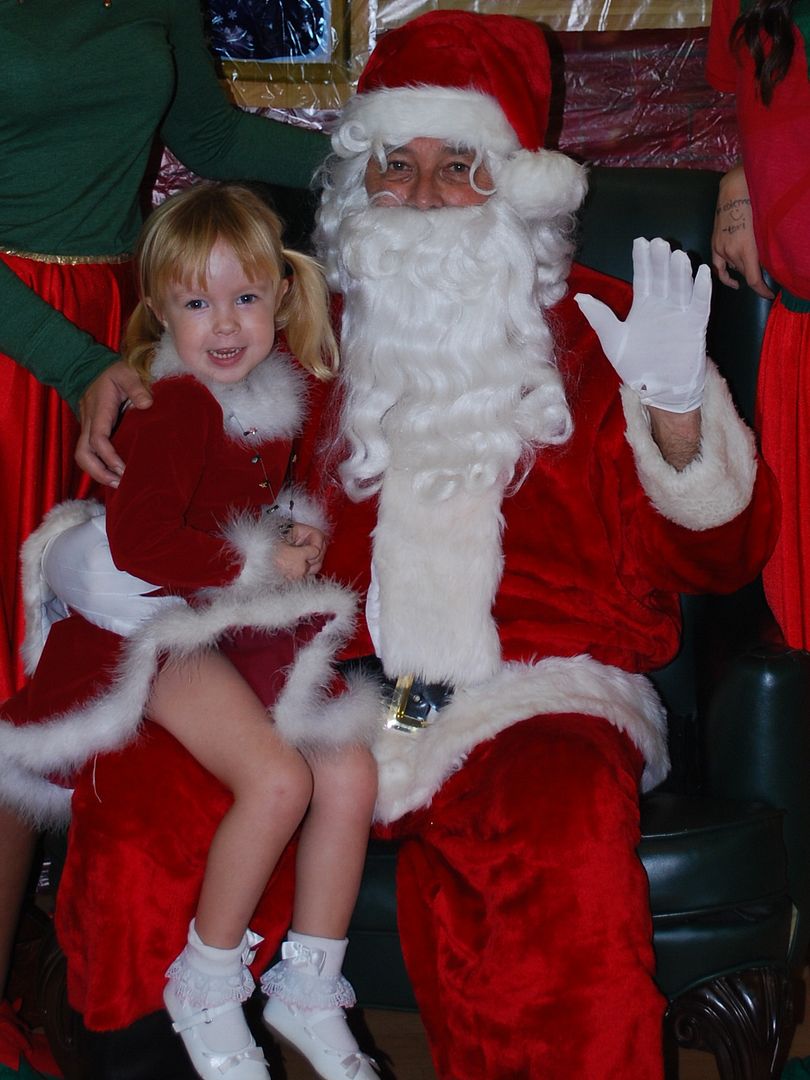 Daddy even tried to swoop in and save the day with Grady. No such luck. (more oxygen loss)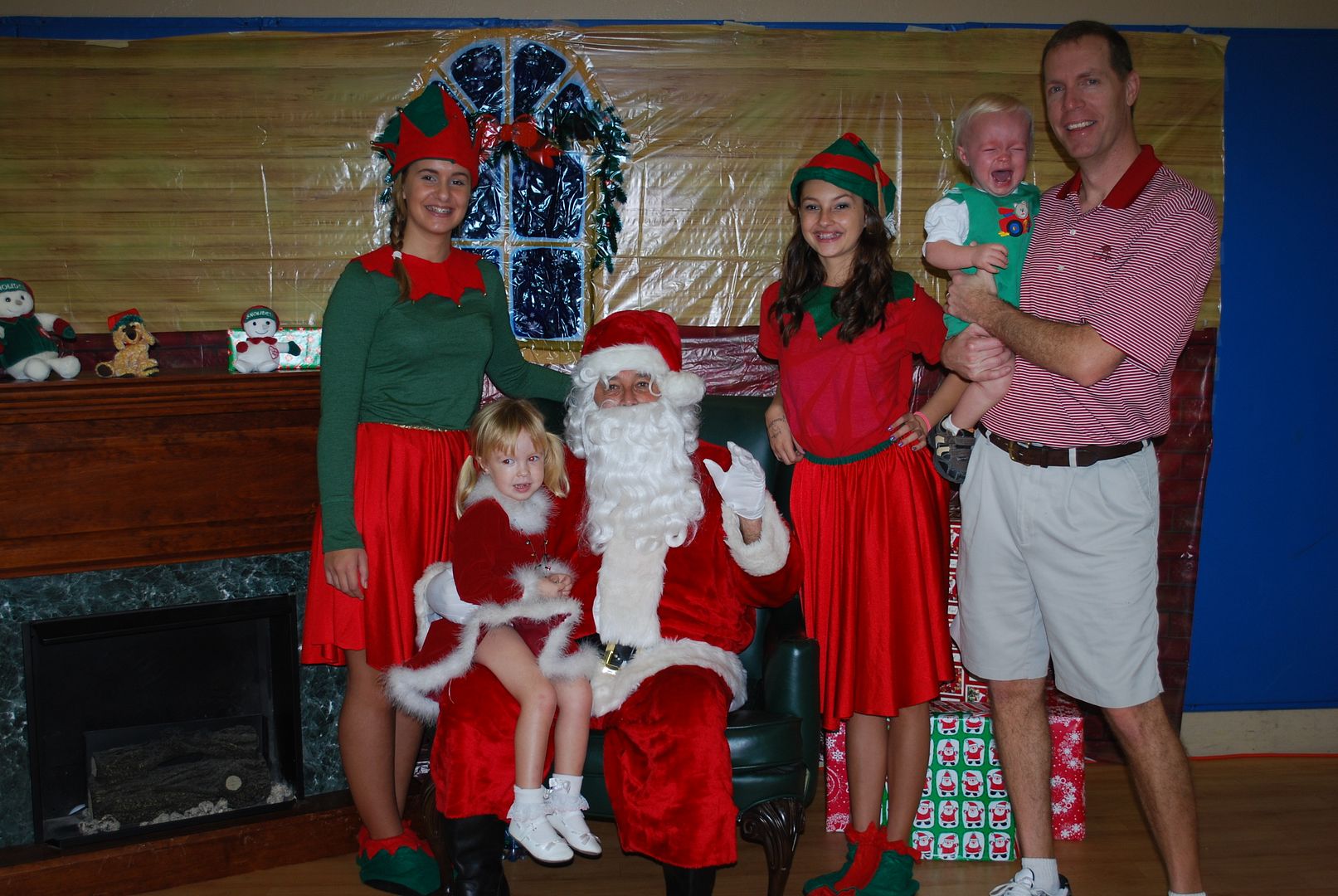 About an hour later (and after Grady had some time to watch Santa from a distance), G and I tried it again. Clearly, as his mommy, he'll feel safe with me. Not so much. I thought I would bruise from the tight clench on my body he had on me.
So we carried on with breakfast, crafts, games and had so much fun.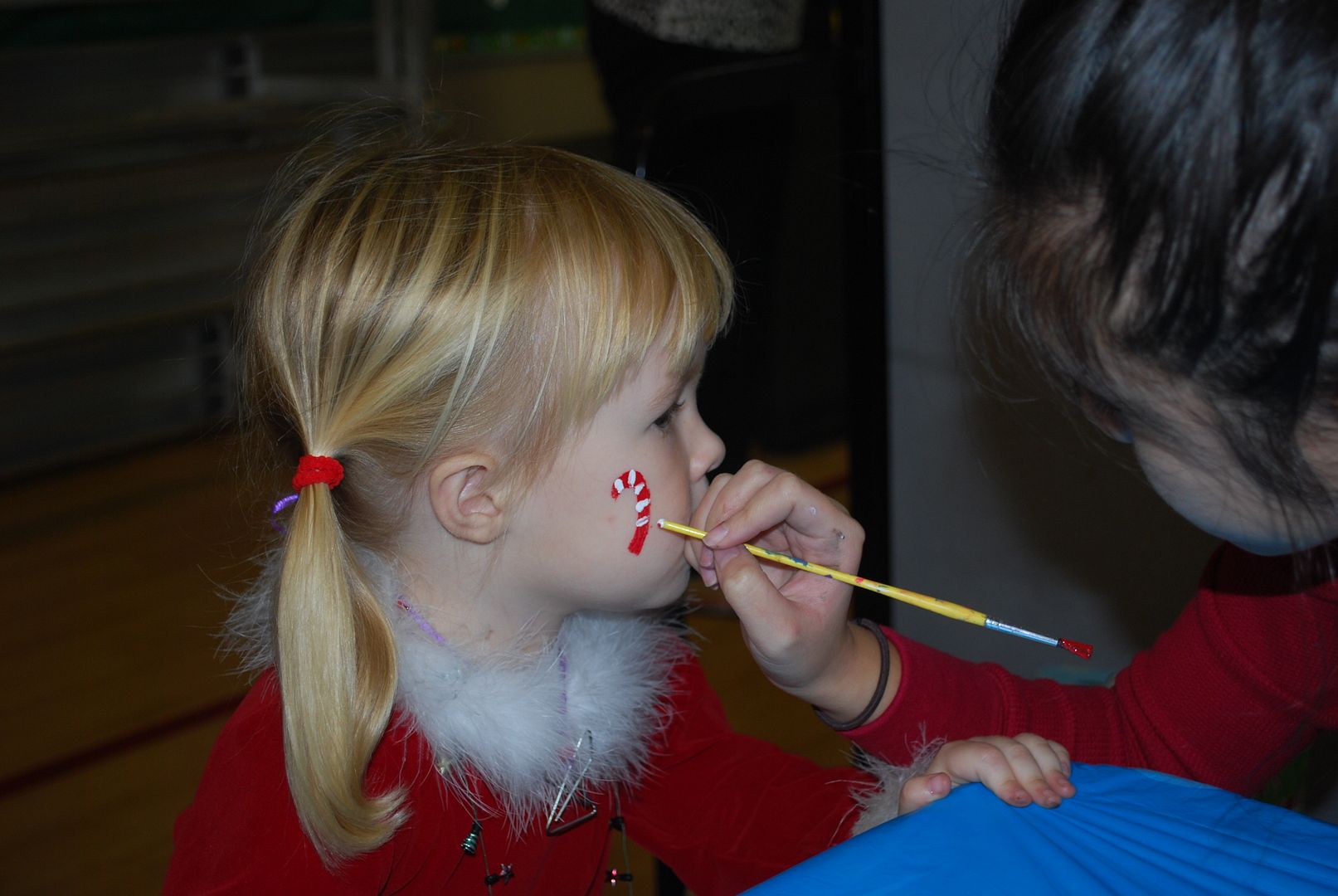 Silent Night was playing in the background as I watched Lily paint independently really getting into it, I teared up at how lucky and blessed we are to have such amazing kids. We've finally arrived.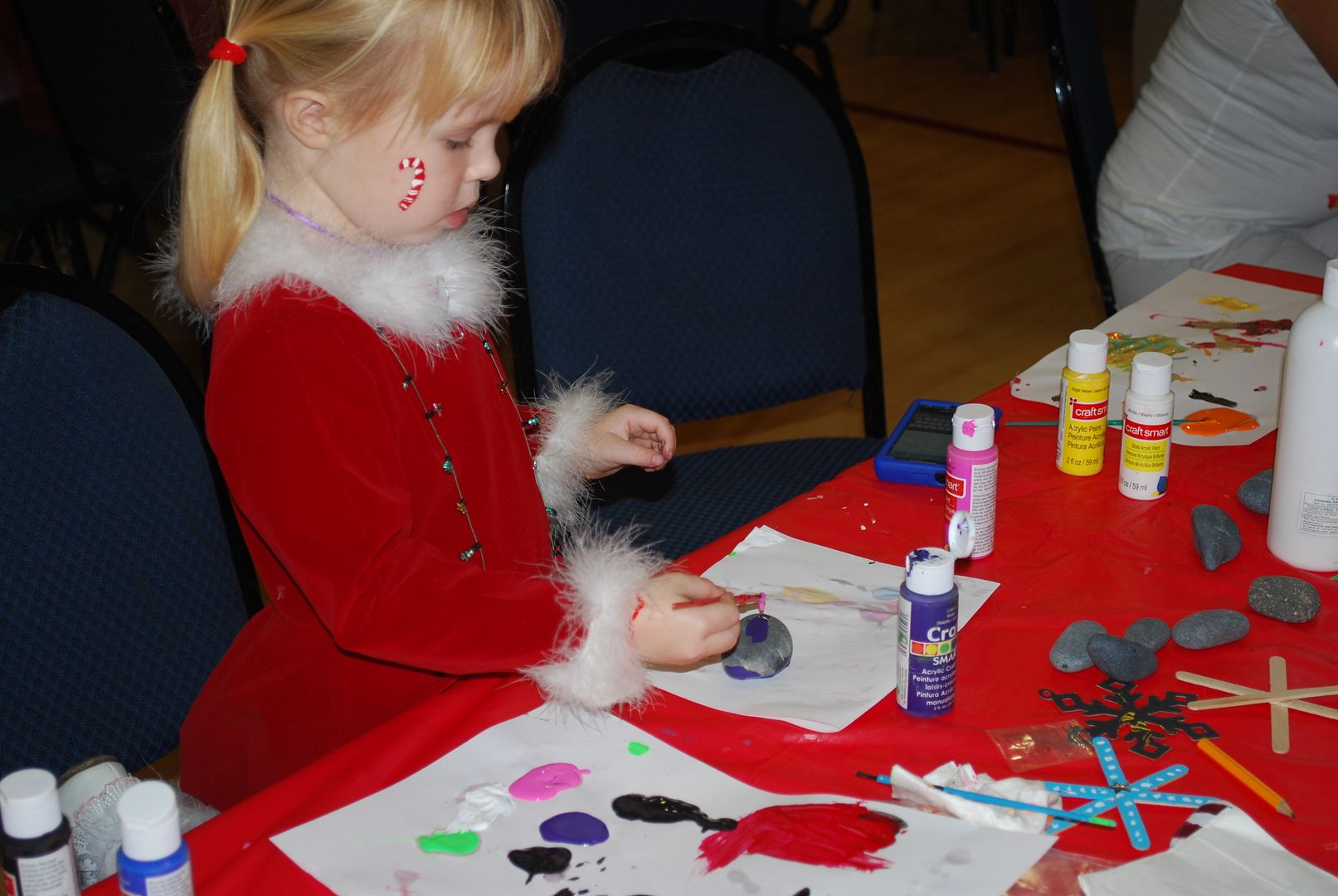 Then she had a meltdown because we had to leave. Or maybe it was because the sky was blue. That girl can meltdown like an ice cube in seconds out of nowhere. Good times I tell ya.
But through it all, life is good.