here's a cute idea jen gave me about color sorting with a puzzle we already had - lily colored 4 plates different colors then put them on the corresponding plate...took her some modeling to get the concept, but now she loves showing baby how to sort like a little pro...
and Lily got a visit from her friend Andrea who'll be having a baby any day now too...a little girl too so she was getting lots of practice from Lily - oh, what a natural mommy she'll be!!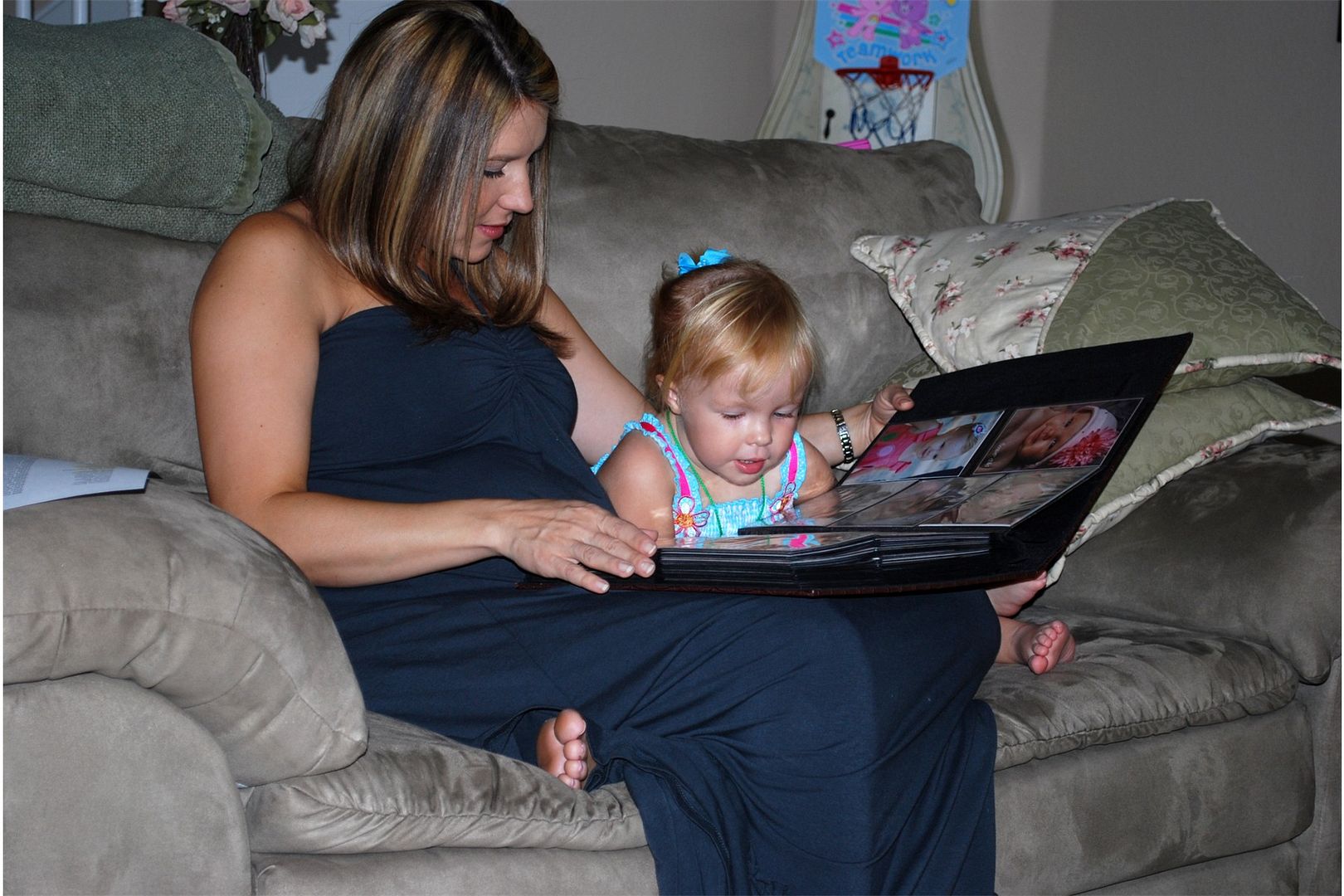 I love seeing Lily interacting with other adults like I'm not even in the room...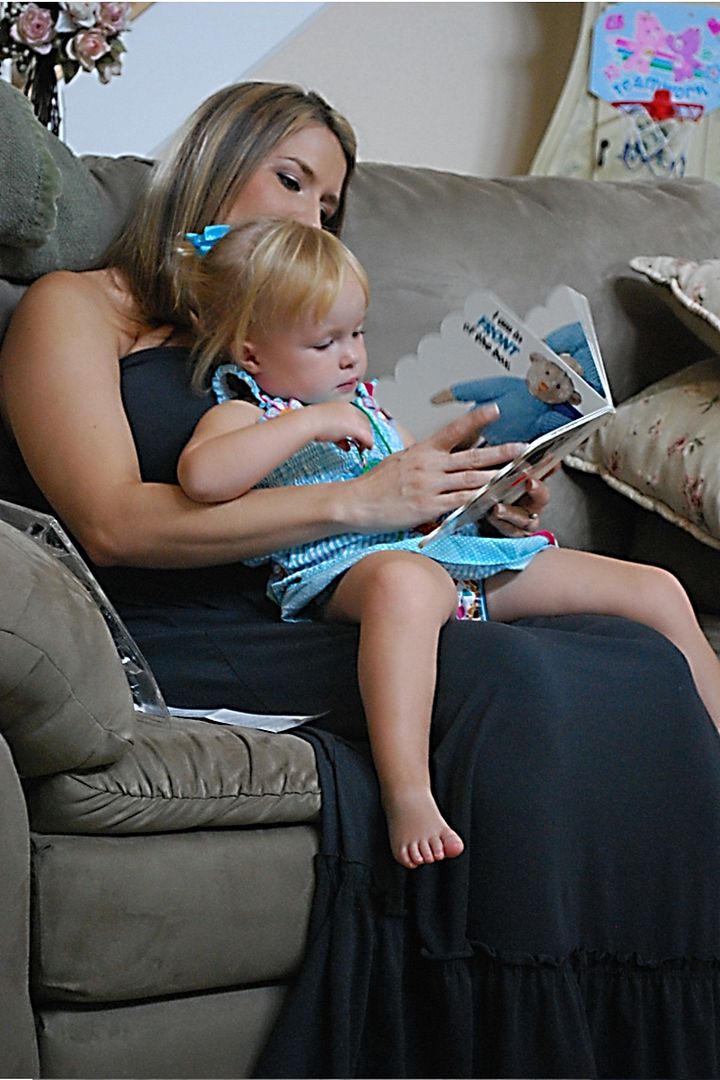 and her first merry-go-round ride with gma a few weeks ago...she was all smiles and waved every. time. she came around...i used to do that as a kid and was so surprised/shocked if my parents weren't looking back at me when i came around the bend for the 150th time; it felt full circle to be the wave'r and show the same level of excitement she had each time she saw me. It was a real mommy moment.
this mall they had rocked the casbah...not only did they have a merry-go-round, they had a playground and a flipping train to ride on through the mall. with a conductor and everything. lots of smiles on that one...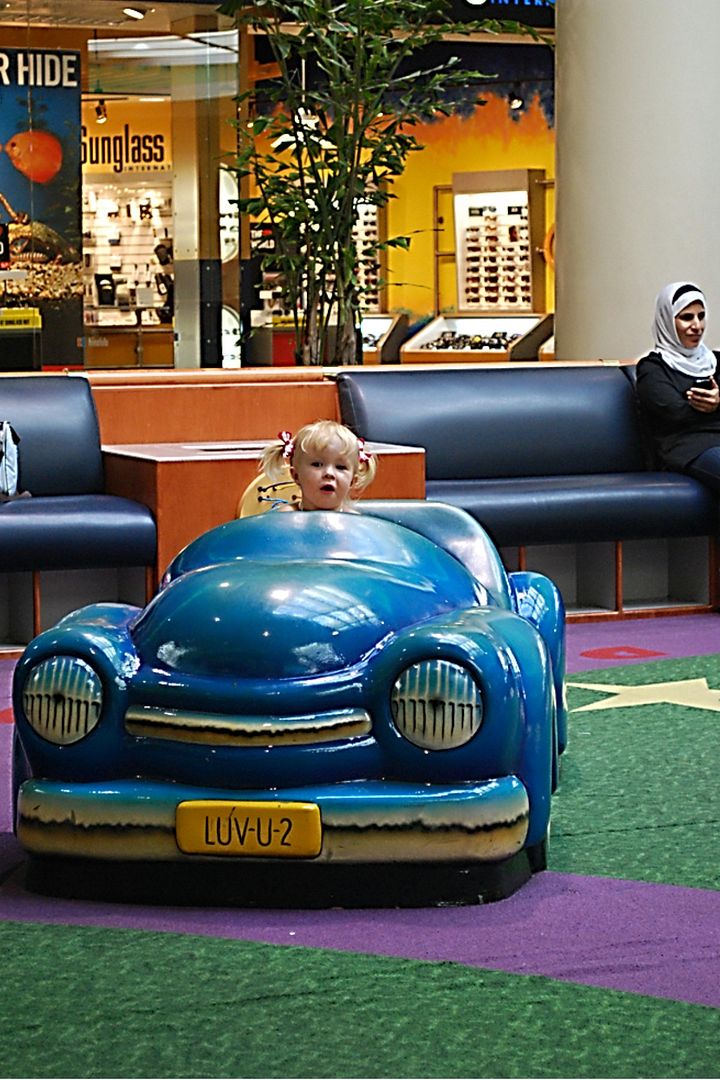 and molly's beautiful house before move-in day...oh, it is soooo overwhelming to have such a blank canvas in front of you and so many decisions to make...
Grace and Douglas still call Lily "Baby Lily" and cater to her every need like she's their very own baby doll. It's so cute to watch. I hope they still call her "Baby Lily" when the real baby comes in a few days! And look at this ADORABLE pool coverup my mom made from 2 kitchen towels!!!! kitchen towels people!! Here's the
link
to make one of your own coverups and here's the link I promised about the
oven mitt apron
.
and this is the reason for the title cooking 101...lily is obsessed with all things domesticated. she loves to cook, clean, organize, shut off lights, laundry and anything related to "playing house". She's shed many tears if we start w/o her or a light is shut off that she expected to shut off. Sometimes we have to code what we're doing so we can do it quickly or not interrupt her playing. If we say any words related to dishes or cooking, you'll immediately see this blue chair zip through the kitchen while she's begging to help. most of the time i can't see her over the bar, so all i can see is this blue chair moving mysteriously through the kitchen. it's hilarious. You can hear us spelling words like "I'm going to go do the d-i-s-h-e-s or l-a-u-n-d-r-y". LOL!!
she makes a mean PB&J and some yummy brownies...
and she's just as content playing the sidekick role and will soak it all in asking a zillion questions like "dat daddy?" over and over...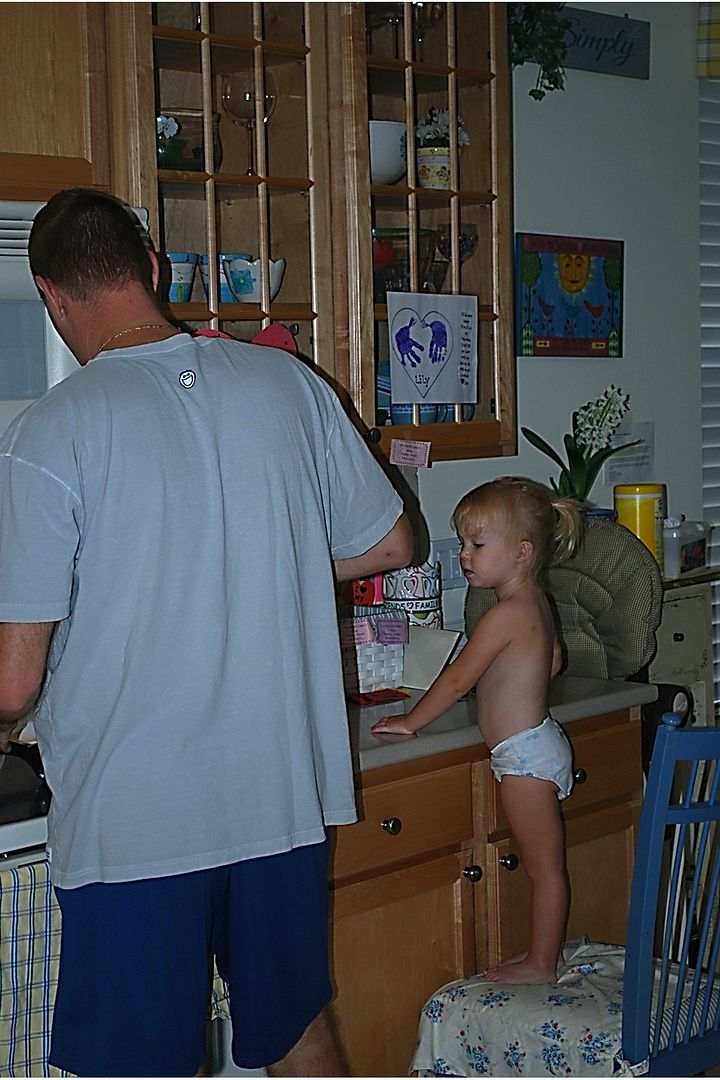 I thought i'd miss that big fluffy cloth diapered booty, but there's something so cute about seeing lily in panties...she looks so ittybitty...
ok, so we eat a lot of brownies around here...lol
and a lot of peanut butter...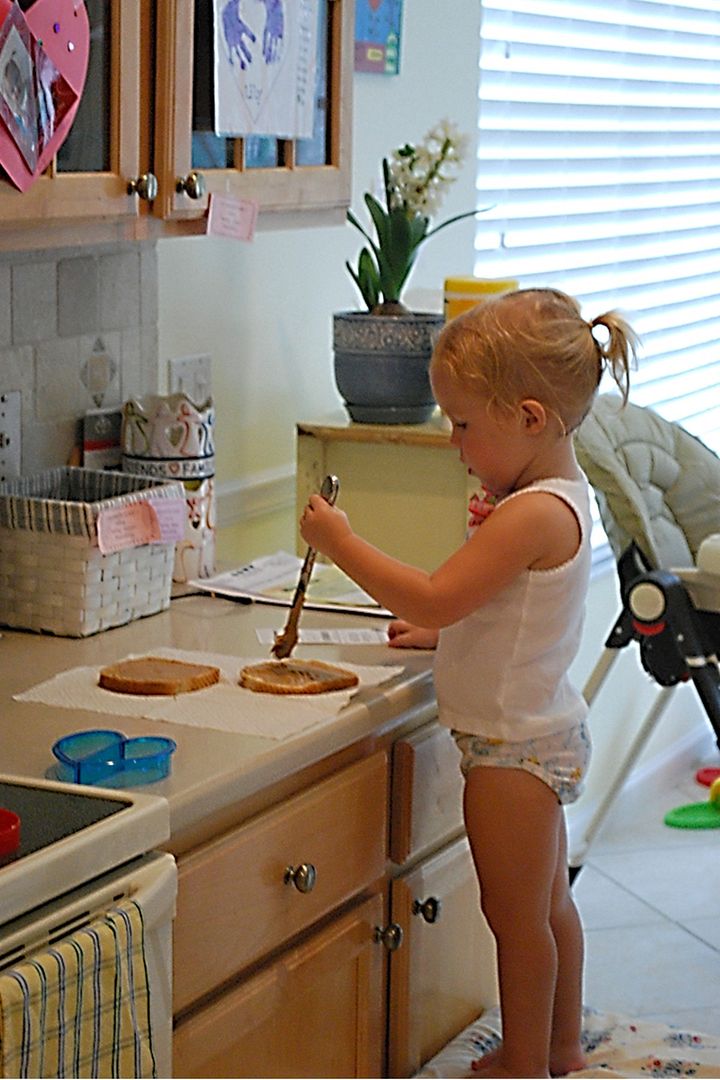 and a sweet card she made for daddy while he was in the hospital for elbow surgery awhile back...he's doing a lot better now and think the surgery was perfect timing before Grady is here. We think it was a dormant injury that never showed itself while playing baseball, but the awkward and heavy carrying of Lily's carseat as a baby did a number on it and caught up with him. We're hoping we dont have a repeat injury with Grady...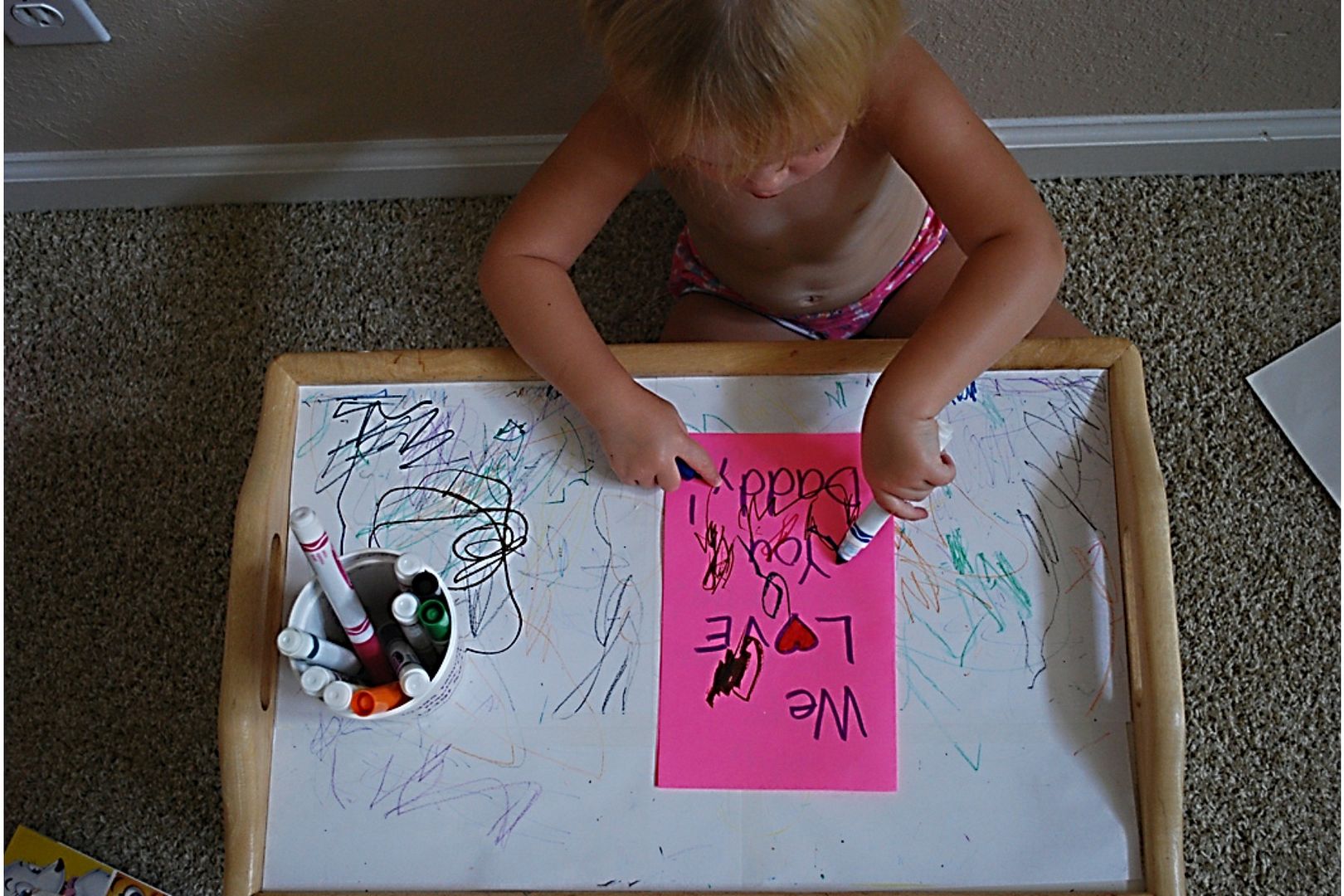 and she plays a mean game of catch with anyone in a 50 mile radius who will play with her...so she's got a fun mix of girly girl and tomboy in her with a stronger dose of girly girl. I was a major tomboy growing up so it's fun to learn from her playing the girly girl games too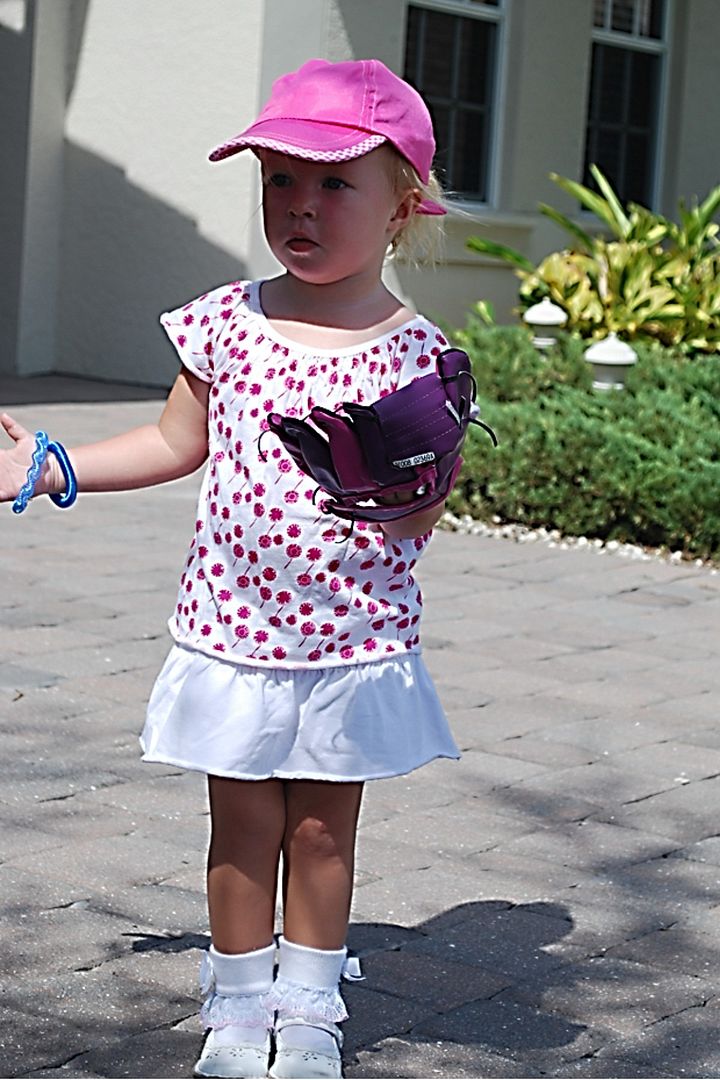 Nesting is upon us; i wish i had all this energy and motivation all of the time, but i'm taking advantage of it now because I know I wont have all of this desire to scrub baseboards after Grady is here. Okay, yes, I'm nesting, but baseboaards?? Not
that much
nesting. Maybe if I was having twins. :)
Life is good