Just home from a week long trip of heaven in Club Med and I think this picture says it all about the fun we had.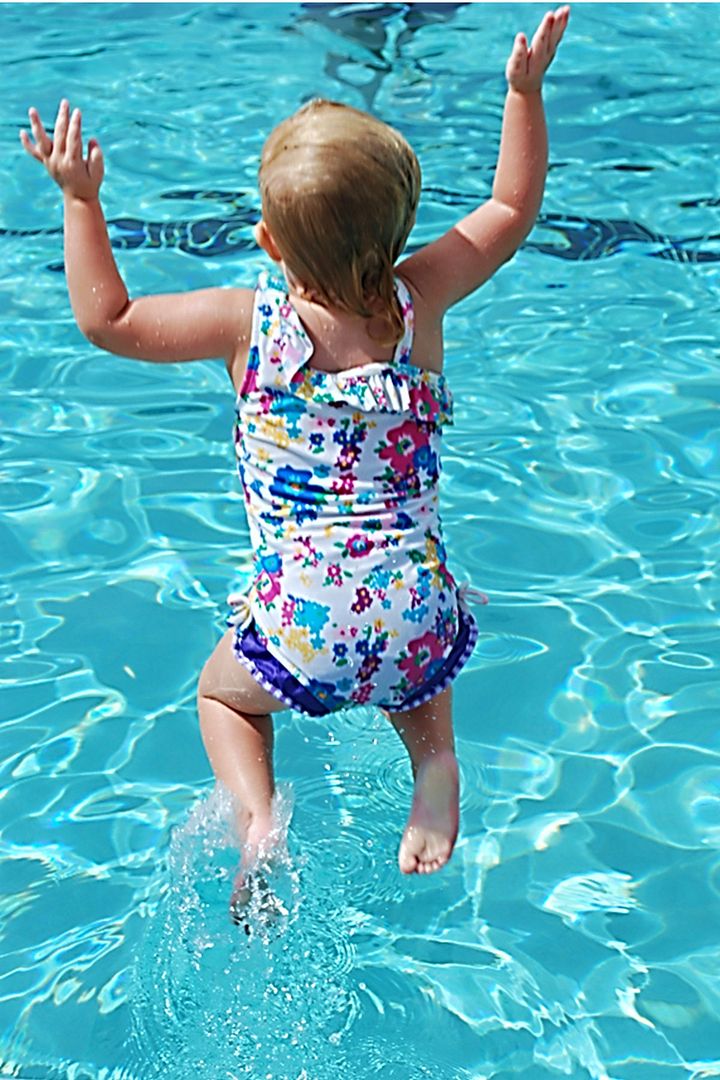 Lily made friends, took a snooze or 10, swam like a fish, played her little heart out and suddenly became an avid dancer who wanted to dance with any earshot of a song remotely in her area. We were unpacking our suitcases in the room and she kept saying "dans, dans" as I'm trying to find local stations on the clock radio to let her get her groove on. Going on stage for her was a bonus. I couldnt believe my eyes and seeing her moves, asking for more ideas for dance steps was hilarious. Teaching her the sprinkler, picking cherries, and ice cream swirl were some of the favorites.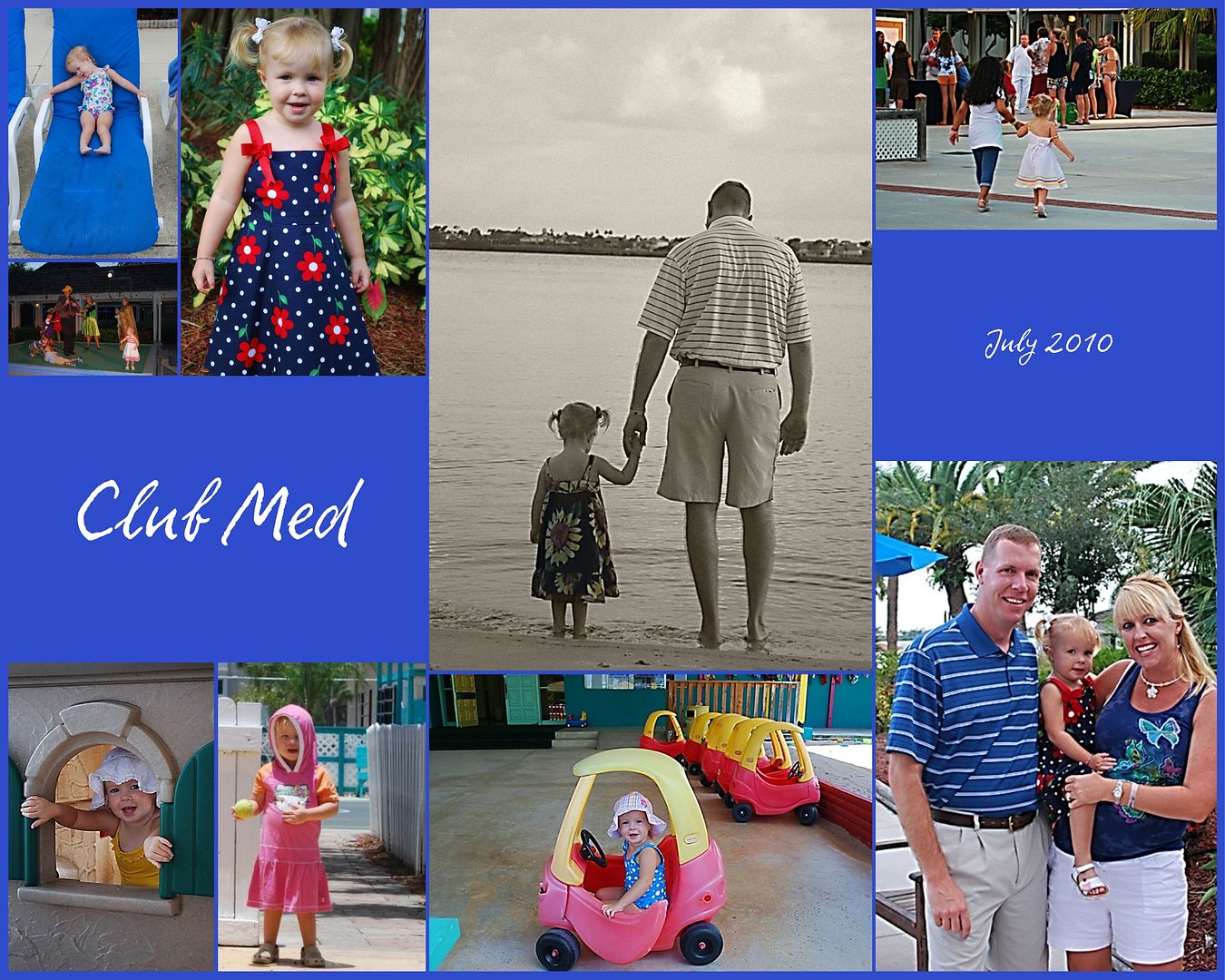 Seriously, is there
anything
better in life than seeing your kid(s) so happy? I felt like I was being offered a happy drug on every corner and I legally accepted. During shows, I watched Lily and her priceless reactions more than the actual show.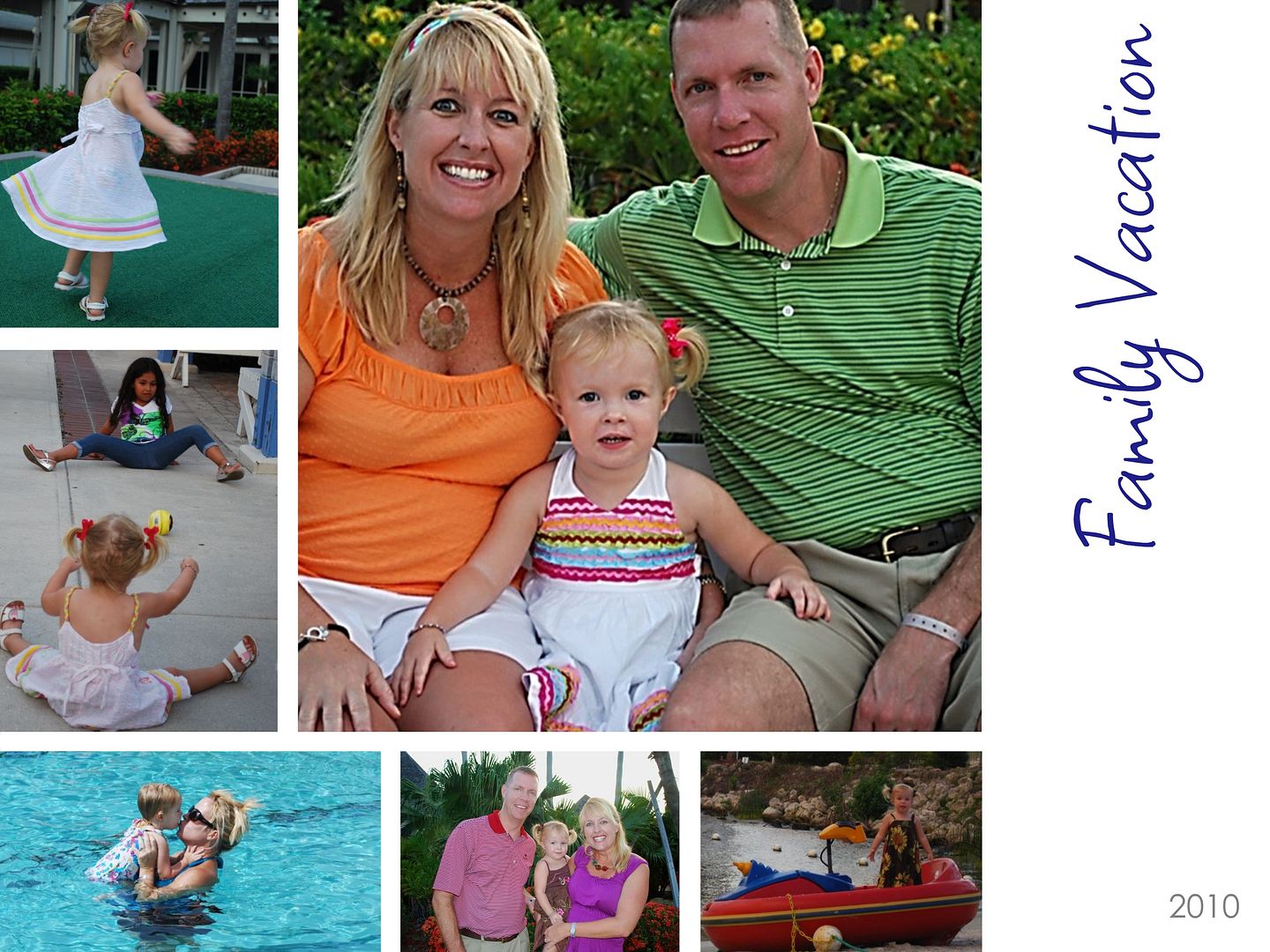 To have unlimited time with Lily and David, with no laundry, errands, places to be or responsibilities was more than my little heart could handle. Felt like our little family triangle was sharpening its saw getting ready to be a family square in October. The best part of Club Med is that you check your brain at the door, everything is planned, paid for, activities are around the clock and you can be as busy or 'un-busy' as you want. Did I mention the food is out of this world? I was first turned on to Club Med as a teenager when Allison's family KINDLY took me two different times with their family to St. Lucia and then Eleuthra a few years later. Allison and I had gone to this location just to trapeze in college, but never did I dream it would be this lifelong love affair with Club Med where I'd be going with my own family. Holy full circle.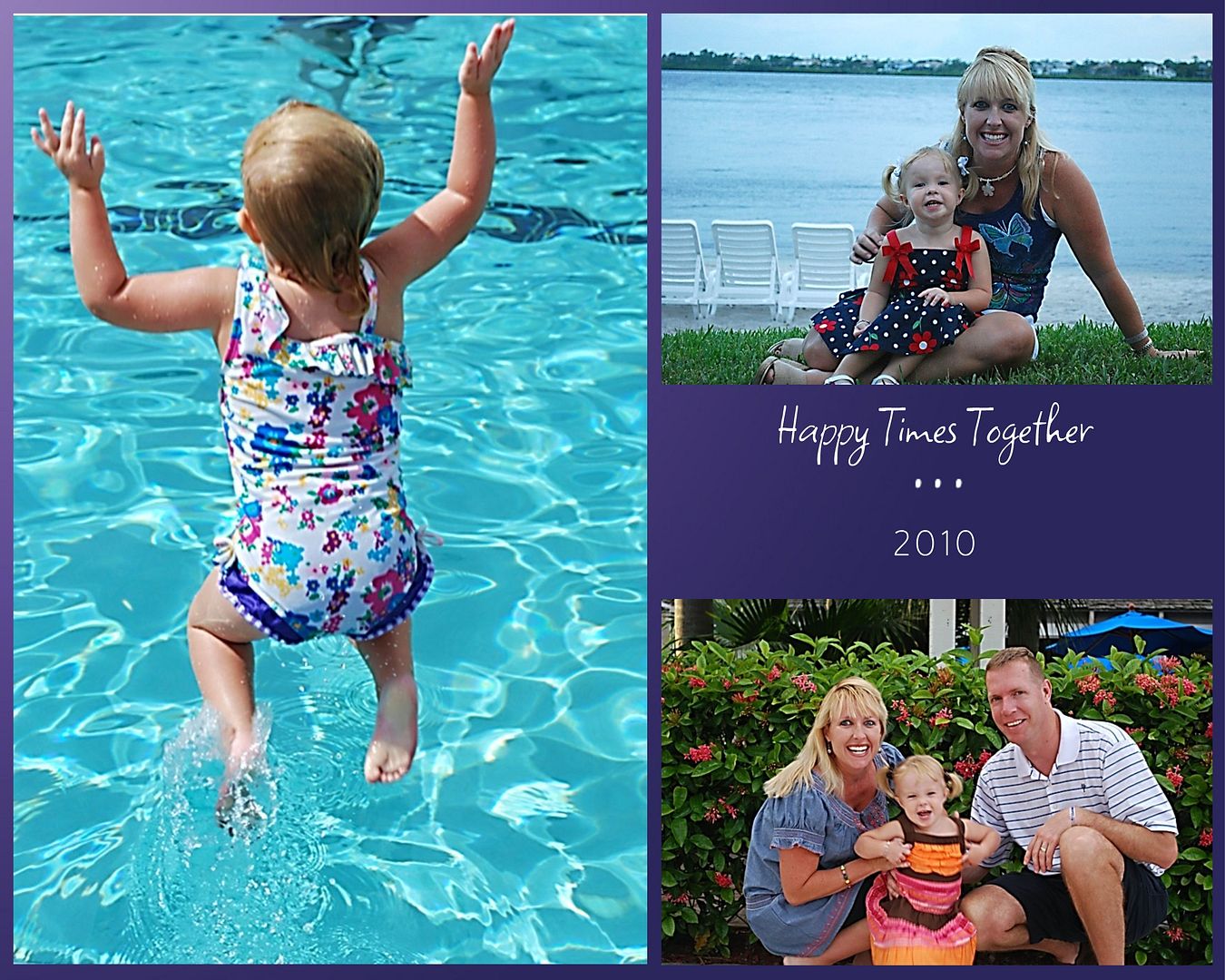 Jen O. from Coconut Belly told me every blog you read is approximately 20% of that person's real life and I believe that. These pictures tell only 20% of the trip because I tried my hardest to find the balance between capturing it all through pictures snapping away and actually letting myself sit back while truly "vacationing" if that makes any sense.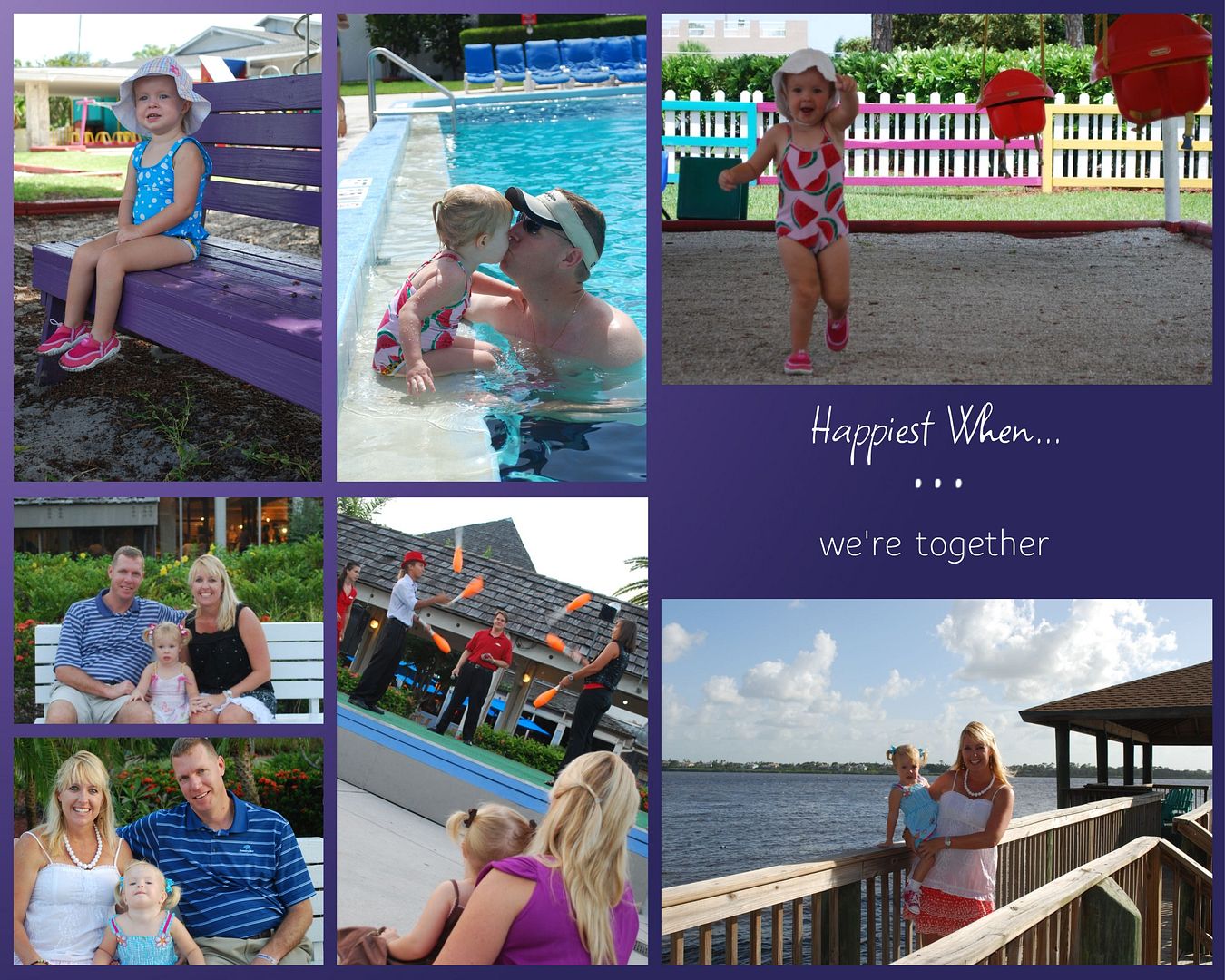 Lily looks like she's in a hip-hop-off with her friend, but they were really sharing moves with each other trying to figure out how to be like the big kids. And of course, our little narcolepsy Lily had a take a little rest from all the swimming (bottom left). She gives new meaning to the term 'resting pool side'.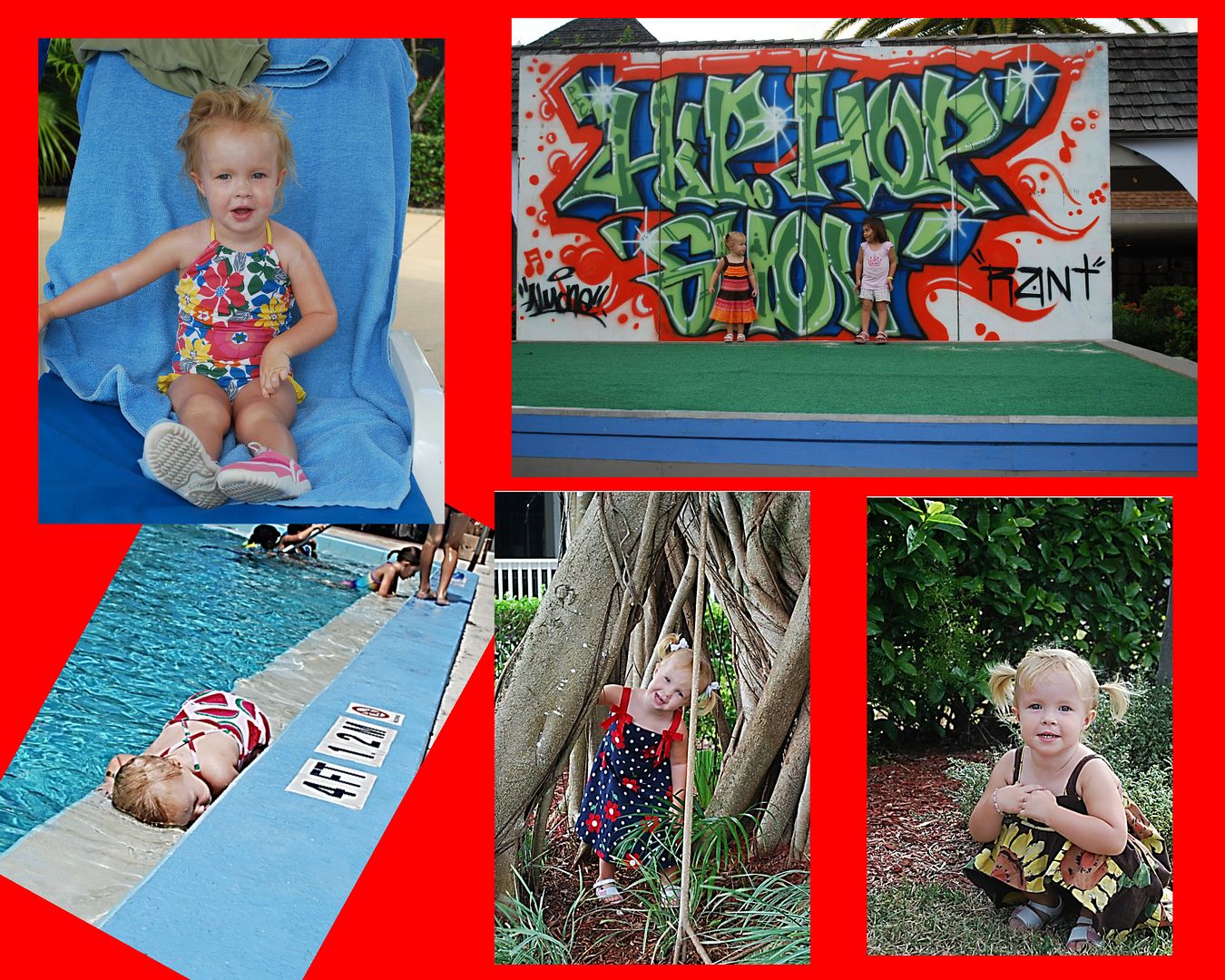 They gave us a stroller when we checked in and Lily wanted to push it more than ride it so we took a wee bit longer to get places. And did she read the sign that said 'shower before entering the pool' because she was adamant about showering before and after entering the pool. David got down with Lily on stage and he was even called up on stage by himself during the circus show to be a part of a 4-person human chair. The mime had a field day with him and it was hilarious. (videos to follow) He had to do whatever the mime told him to do, like fall down, do silly things and the crowd was laughing while Lily kept saying "daddy sad. Daddy boo-boos" with her big blue eyes looking up at me to help him as he was falling and laying in weird positions. so cute.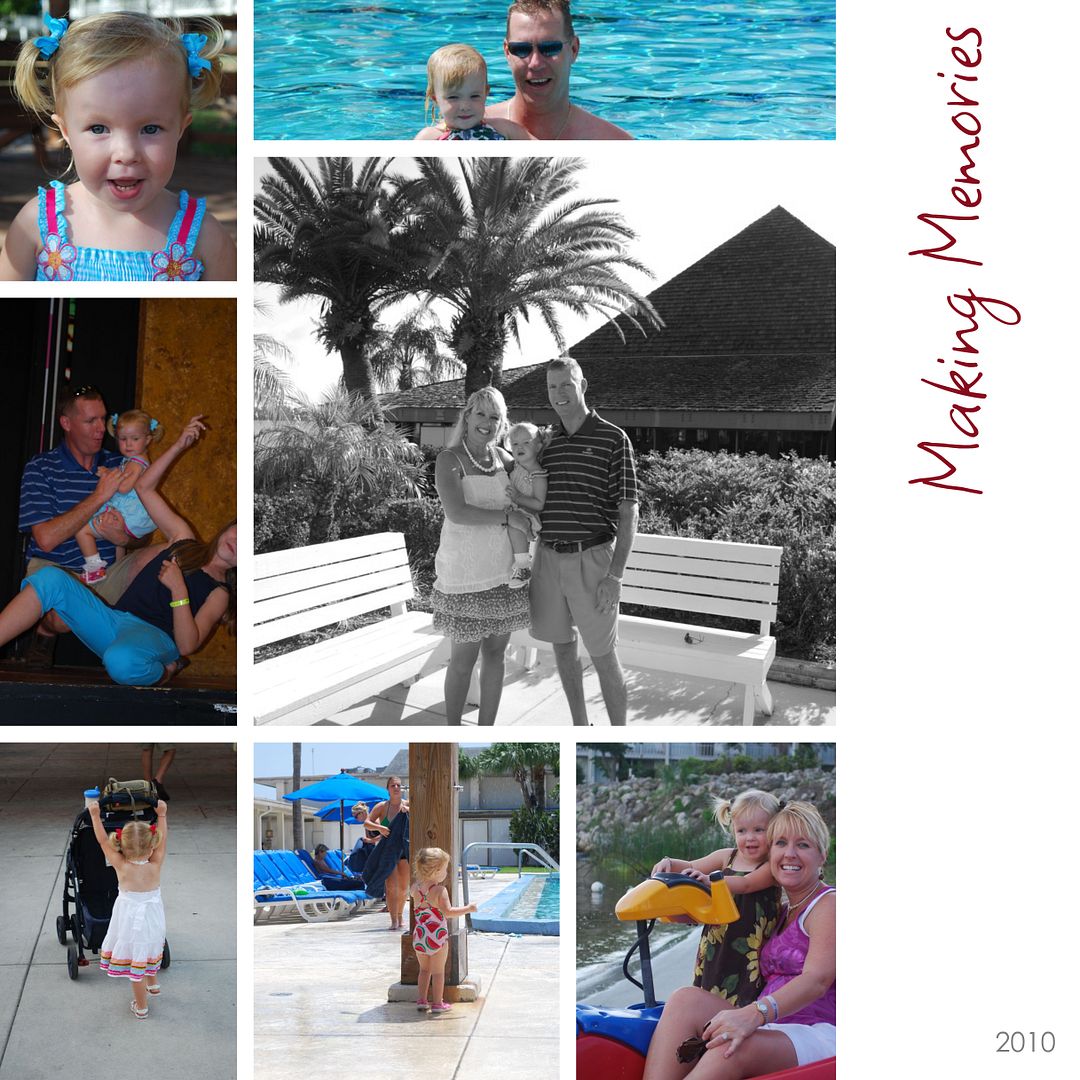 Lily must've heard the news that Kobe is coming to Miami because she flip flopped between swimming in the pool, then desperately wanting to play basketball. It was a nice break for her poor little puffy chlorine filled eyes.
See this picture (bottom left) of her holding a smoothie? Well, that's the face she made at every show (see why I couldnt look away?) and this happened to be a puppet show that she talked about all week. Still does since we've been home in fact. It was a cute, wholesome puppet show and everything was hunky-dory until the last 5-10 minutes some little kids started getting up on stage petting the puppets. As. the. puppets. were. performing. Ummm, not so sure if that's legal, but kids were doing it and parents were snapping pictures as they did reinforcing the fact telling the kids that it's ok to
go up on stage
and interrupt it all. So that's all well and good, but 1 kid turned into 15 kids swarming the puppets, essentially upstaging the puppets. So it was a little awkward to watch because it was difficult to hear the actual puppet show, but then things got out of hand. A few kids thought it was cool to actually put their hands in the puppet's mouths as they were talking and then a few others thought it was cool to HIT the puppets! Like 10 year olds are pounding the face of the bert-look-alike puppet. So we had parents pulling kids off stage left and right, disciplining them, as they ran back up on stage so we had mass chaos. Finally someone from Club Med shoo'd everyone offstage, but I couldnt believe my eyeballs. David was gone to refill our drinks so he missed this 5 minutes of craziness, but saw my horrified face when he returned as I retold it. Ha-lare-ee-us! I wanted to take video or pictures of it, but didnt want people to think I had a kid up there causing the ruckus. I know a lot of people there were French, but isn't it a universal rule to respect puppets at a puppet show? Can't decide if Lily remembers the actual funny 30 minute puppet show or just the last 5 minutes?
It was such a whirlwind of fun and happy memories all loaded in one! I bought some new clothes before I left hoping to look cute, but felt a lot like Bethany did on her honeymoon, but didnt stop me from trying and helping lily to look super cute in the process too. Um, can i tell you how much I love this dress? I want one in my size. I attach Lily's clothes with specific memories and this one will have giant Club Med memory on it for its entire existence.
The night shows were late & Lily was getting to bed every night around 11pm so we had one tired toddler on the way home. Definitely with a full heart too. We kept thanking her for allowing us to take a "family vacation" together because she makes us a family. She was our "pass" to get into the family resort. Kinda like our token to ride the rides at an amusement park. ha It felt like a family honeymoon. I literally can not believe we get to experience this joy all over again with #2!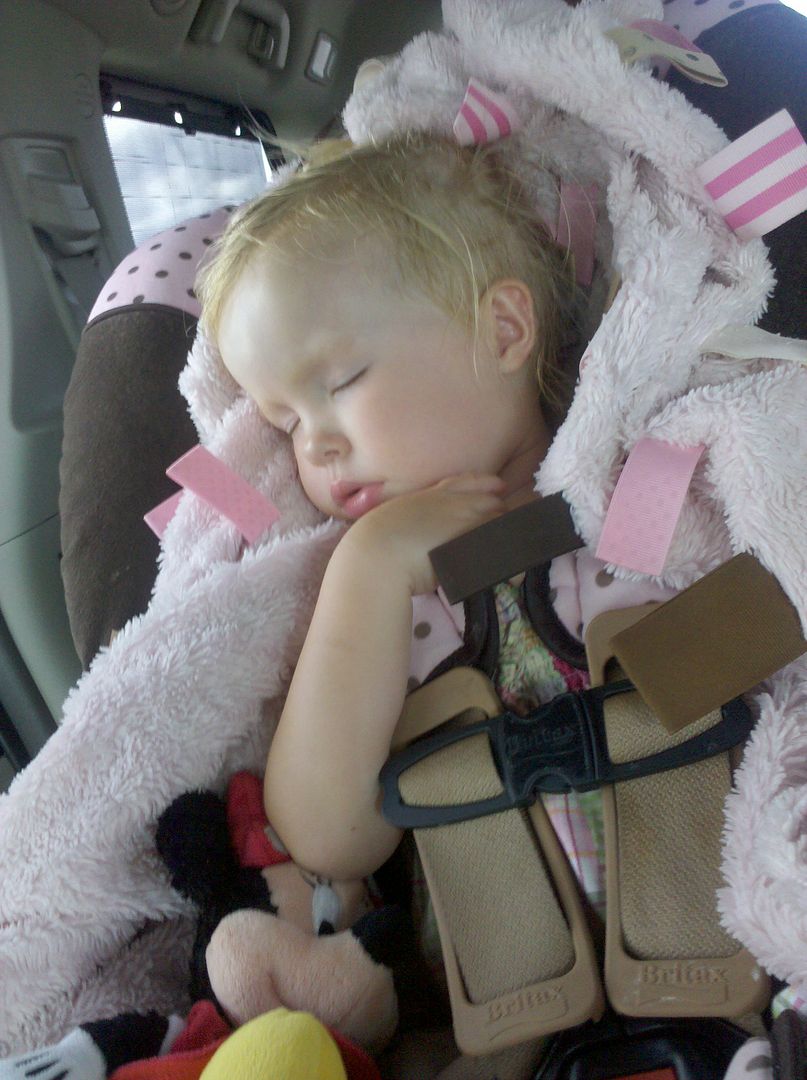 Life is good.
Have I mentioned I can't take off my Club Med bracelet yet?
:)