I don't know about you, but I see this cute little thing and want to stand up and say the Pledge of Allegiance! She recently got her first haircut (post coming) and she bought herself a pair of bangs. I almost cried when I saw how short the lady made them (ok maybe i did a little) but they're growing in and change her entire look. After her haircut, I stared at her like she was a newborn and I was trying to study her all over again. Bangs or no bangs, she had me at 'hi mommy'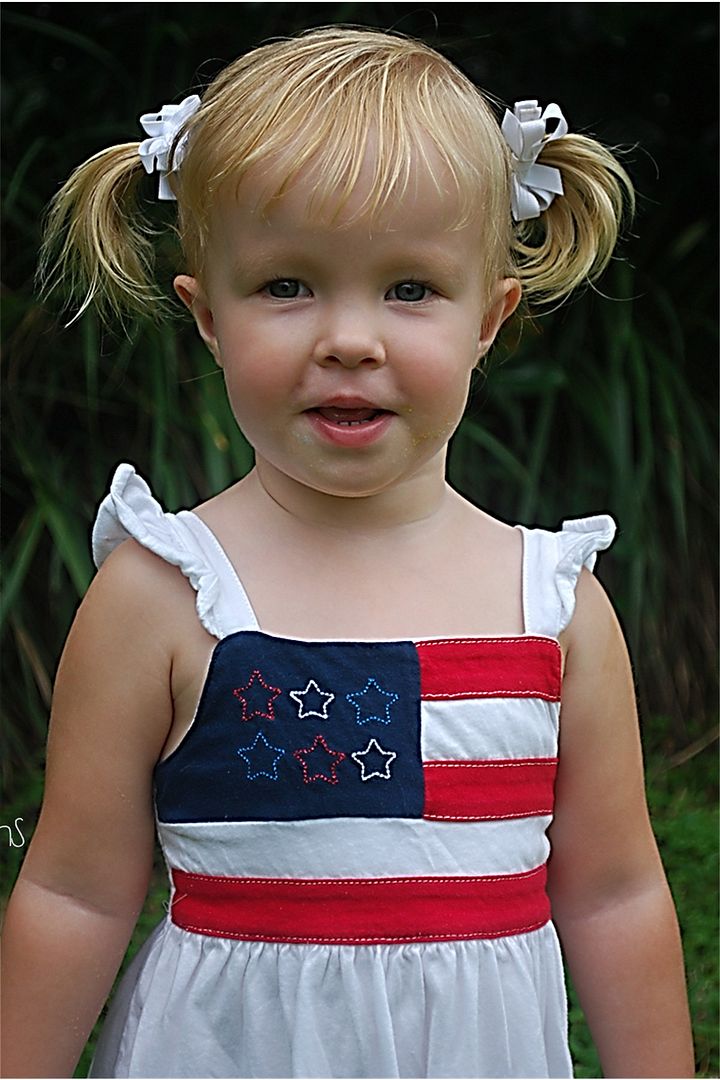 we have reason to celebrate and we did...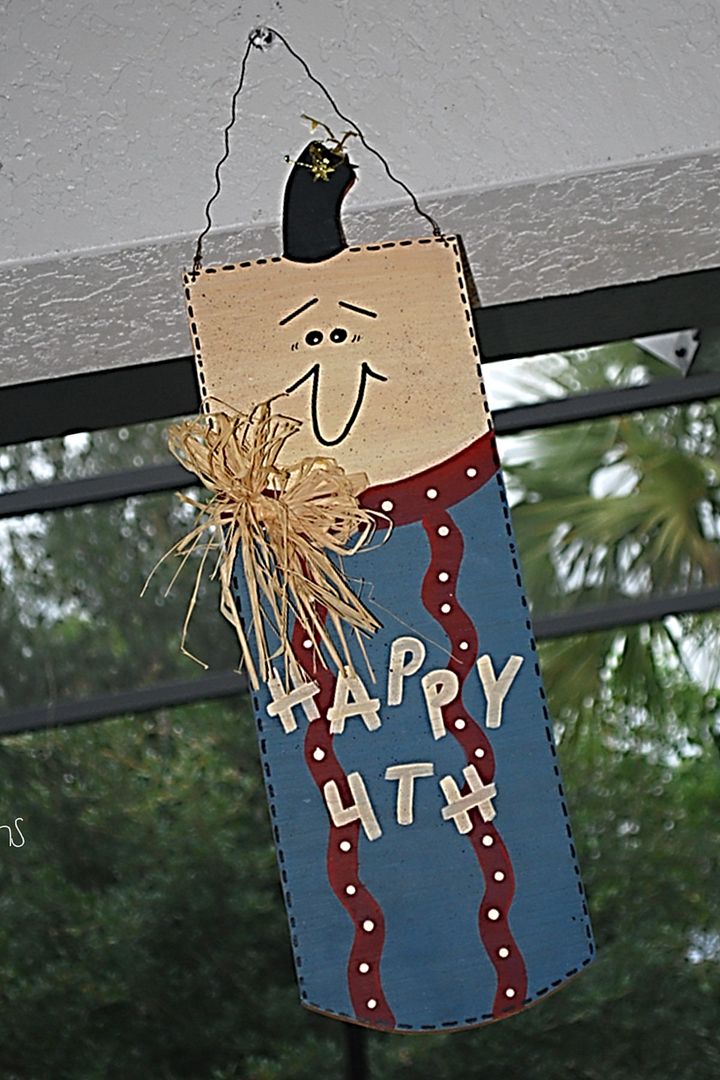 I can't get over how much more fun the holidays are seeing them through the eyes of a child...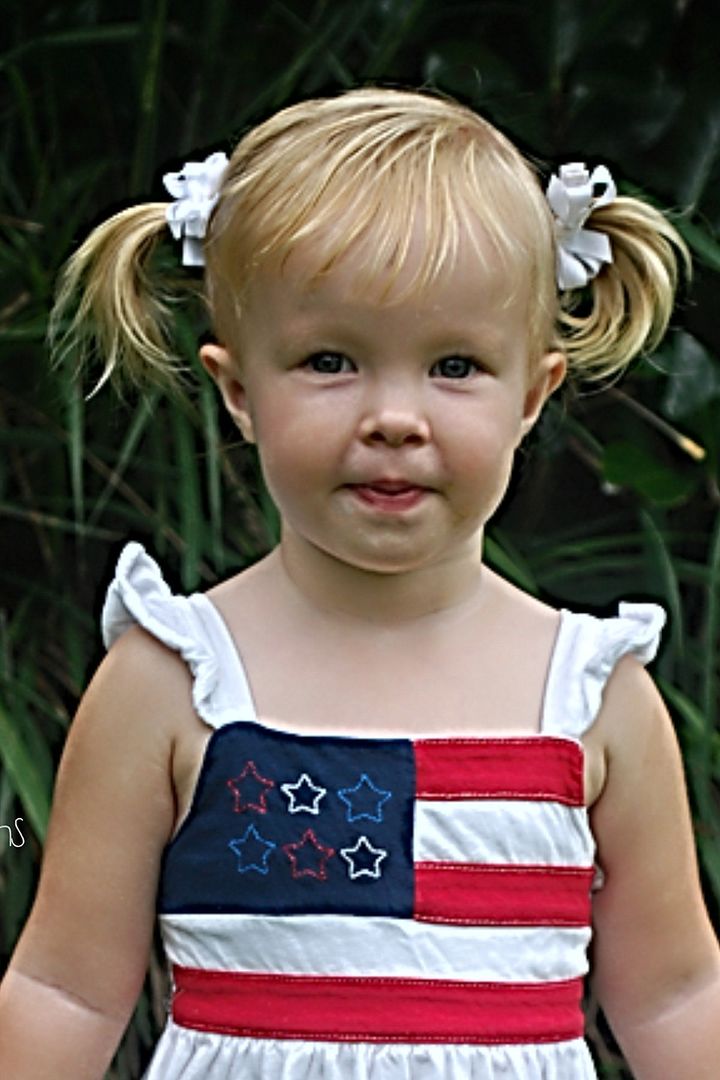 Last time Lily was with "gamma", my mom casually mentioned to Lily it'd be fun to make cupcakes after seeing one in a book. well fast forward a few weeks and when I mentioned "gamma" was coming to town, Lily's first response was "cuptakes peez". And they did and watching them together was sweeter than the cuptakes. Lily is still talking about them 3 days later.
We went to the parade and I found myself very emotional; actually crying at the parade; (can u say "hormones"?) during certain songs and they really got me when we all stood to say the pledge or how a man was standing beside me and must've been wearing a secret coded shirt or hat because every service person who walked by made a special point to run over to him, thank him and shake his hand. Molly asked me if he was famous in the community. If I didnt have a shy side, I would've asked him who he was, but I just took in the moments.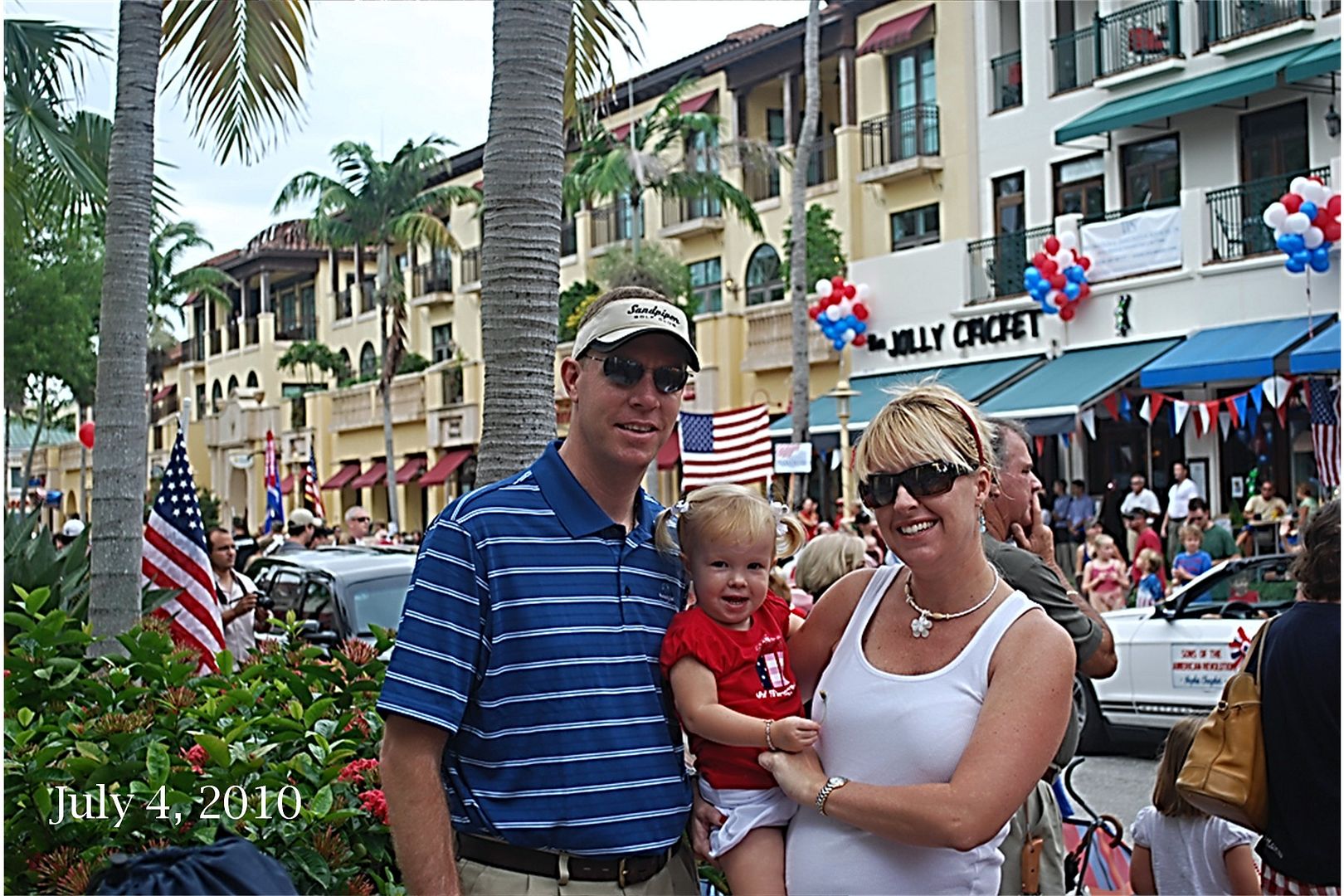 there's nothing like 2 kids holding hands that make my heart melt every time.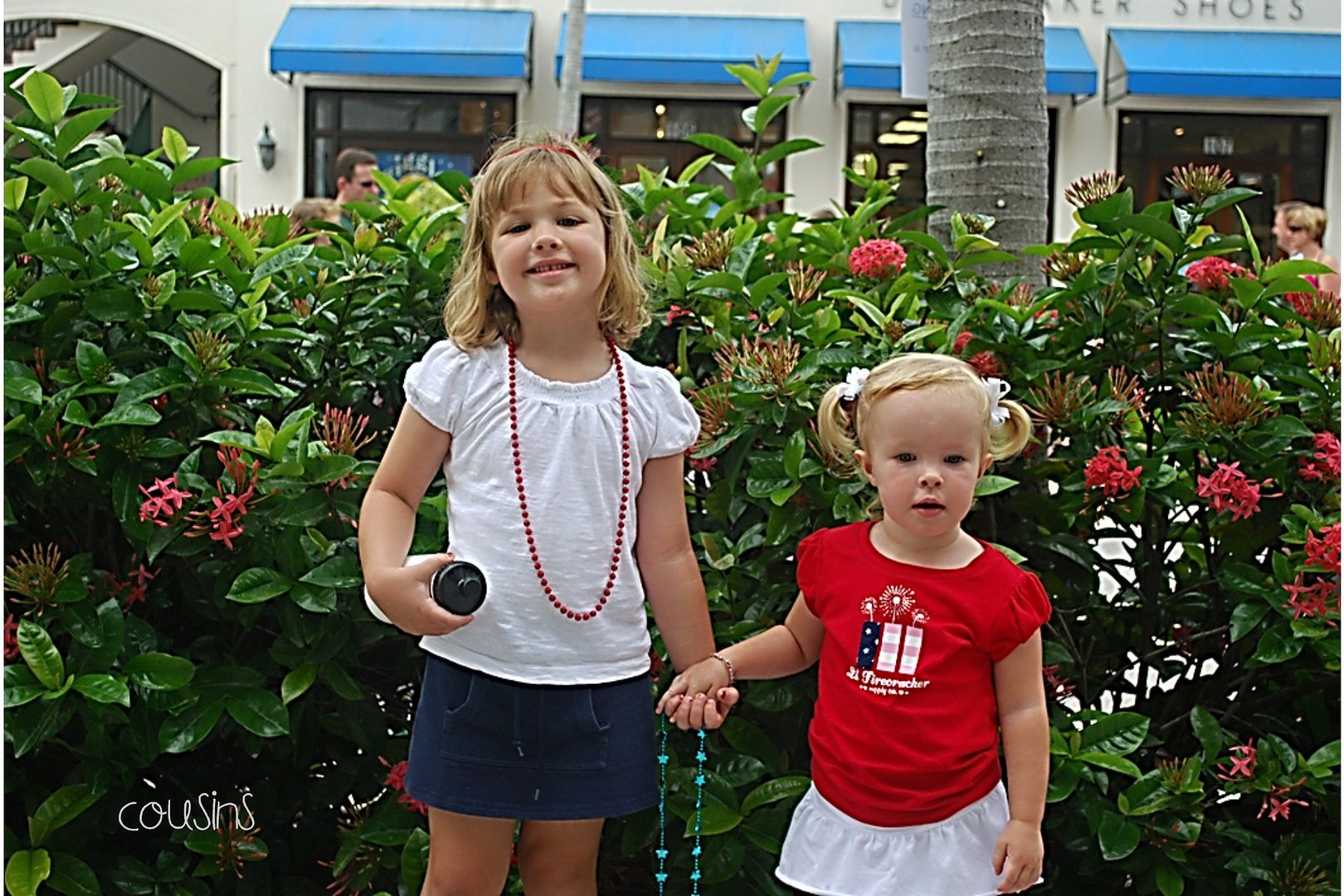 and Lily is still talking about the 'fiwerwurks' she saw this weekend. Sometimes I dont give her enough credit because I could've sworn on a stack of bibles that she wouldnt want to hold a sparkler, but she was first in line. I sat back in amazement as she kept asking for more.
I think Lily will put down "pool" as her address when she gets older because she practially lives in there. Katie should be paid a babysitting fee every time she's with Lily because she swoops in, takes over and Lily never looks back...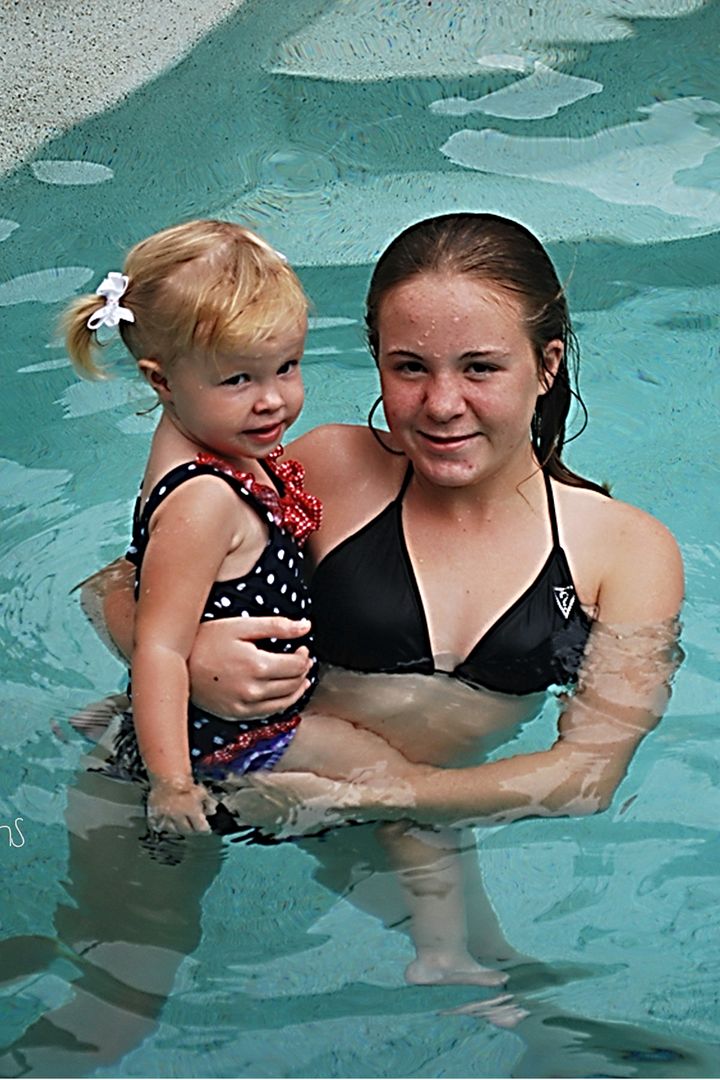 and seeing the big kids jumping in made her squeal in delight every time.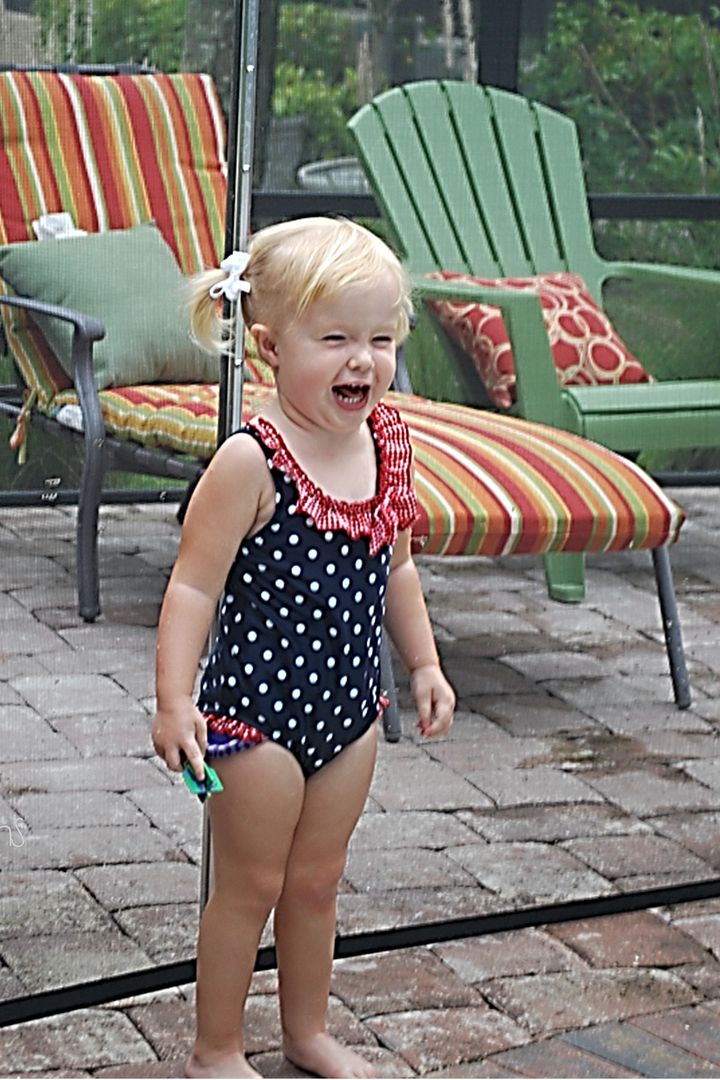 there's something about the 4th of July that makes me very reflective like wanting to peek back at old pictures because we've started somewhat of a tradition feeling like 4th of July is as special as Christmas time so I take a peek back in time and see us last year...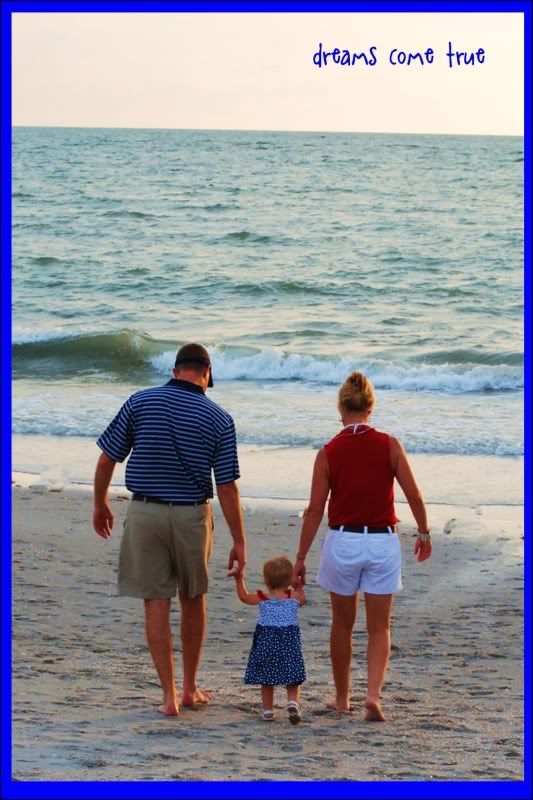 and today:
or our very first 4th of July as a family of 3...
last year...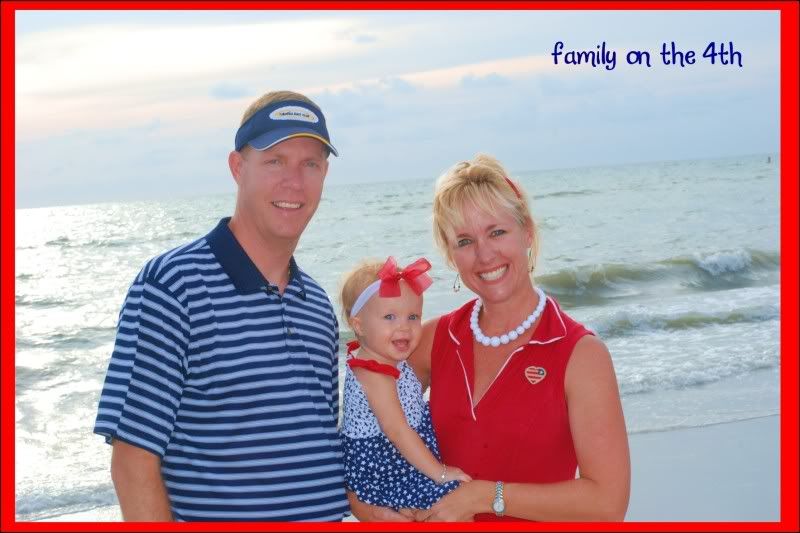 and this year. it's crazy cool to think there'll be 4 of us on the beach next year. happy sigh.
and the famous herd minus Katie who got to watch the fireworks at the glorious hyatt and we missed her so very much; all of us were green with envy....mixed in with a little red, white and blue too.
(tires screeching)
I feel like I should have a new entry to show off these amazing pictures taken by jen who seems to capture all of our hearts when we're not looking and sends them to the family afterwards as post gift to the fun we had.
they. melt. me.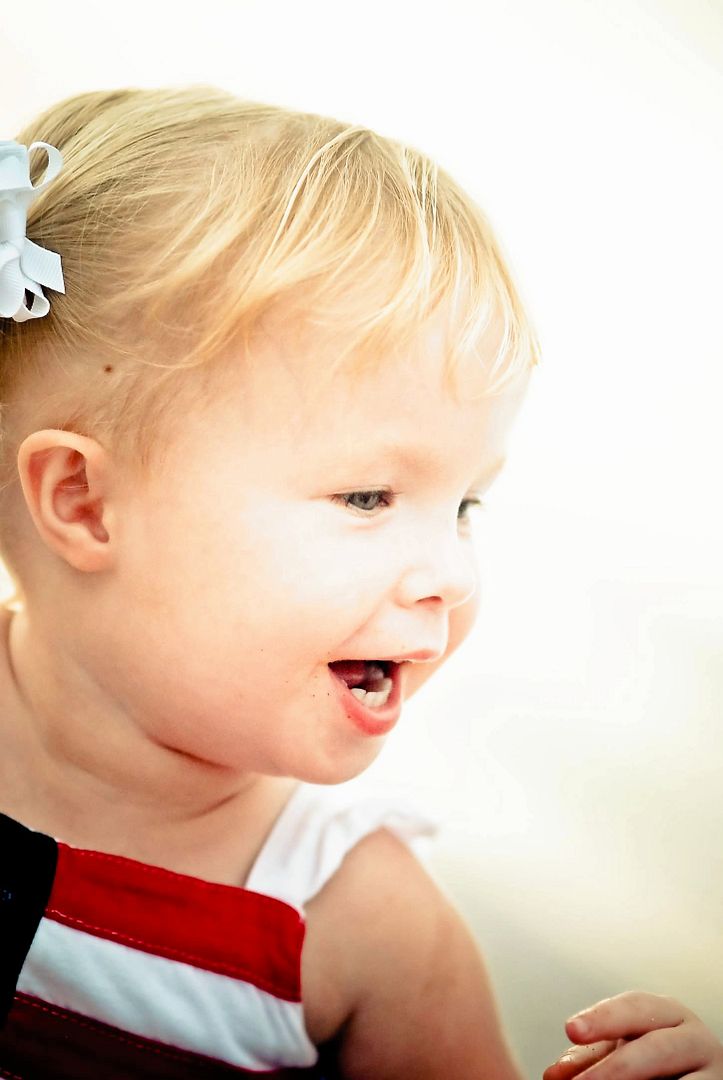 who's that cute little thang running through the sand?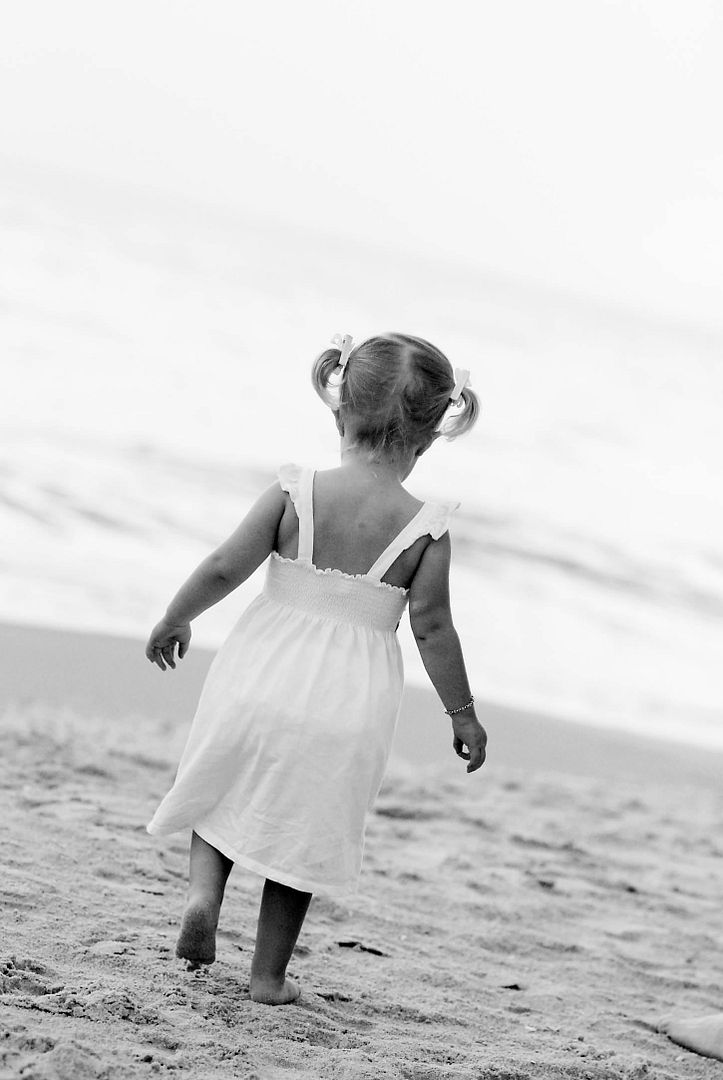 Jen is like a fly on the wall capturing moments you didn't even know happened right under your nose.
seriously, she makes a cheese sandwich and milk look meaningful. simply wow.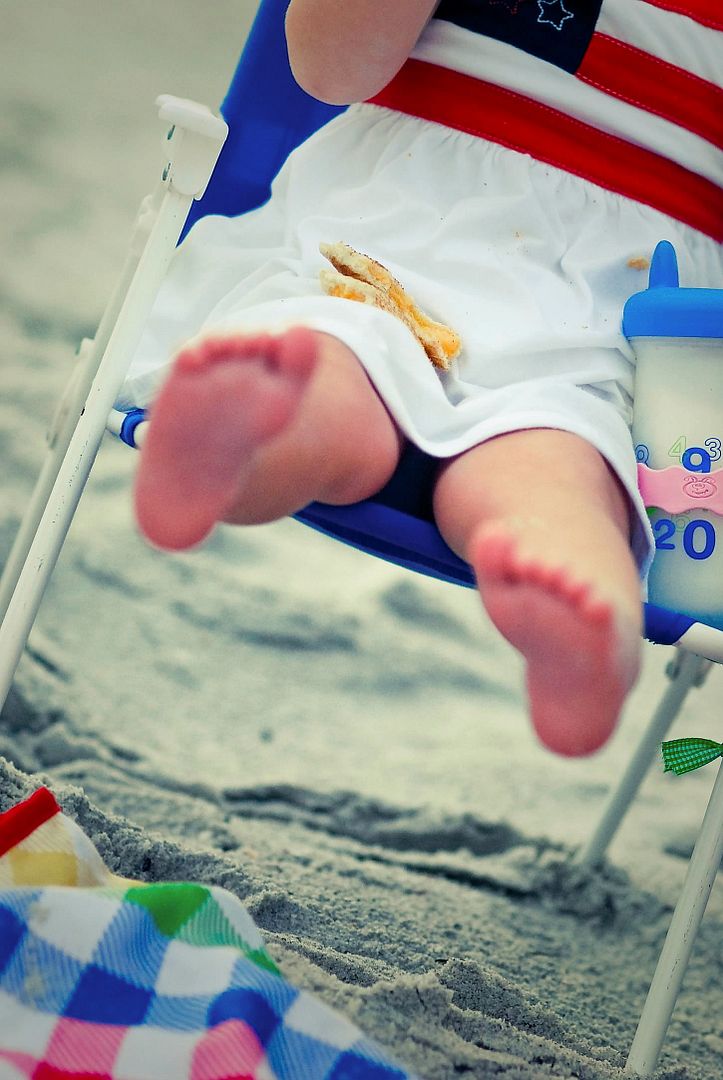 love those little feeties...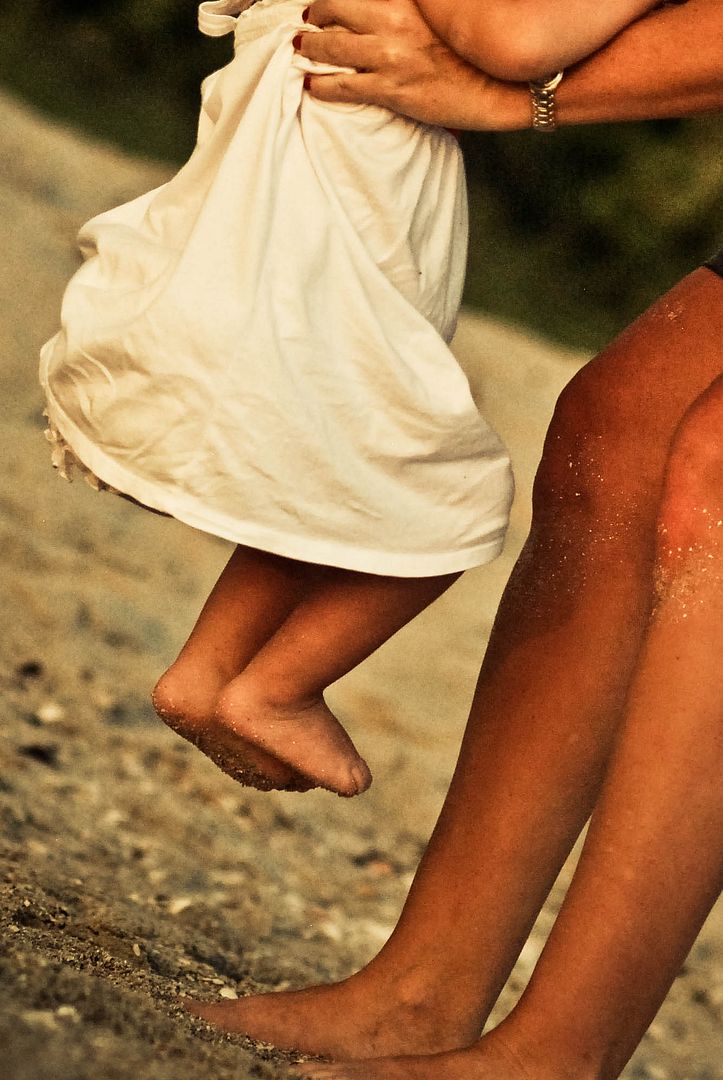 you wanted a belly pic so you got one. this is probably my favorite shot ever. i saw one like it on Kelle's blog so I tossed Lily up in the air as high as my swollen back would allow and jen started snapping. when mom saw it she said it encompassed everything that's meaningful in my life, but David had some words to share with her as he did an obvious throat clearing. haha
more belly shots and nothing but joy in my face...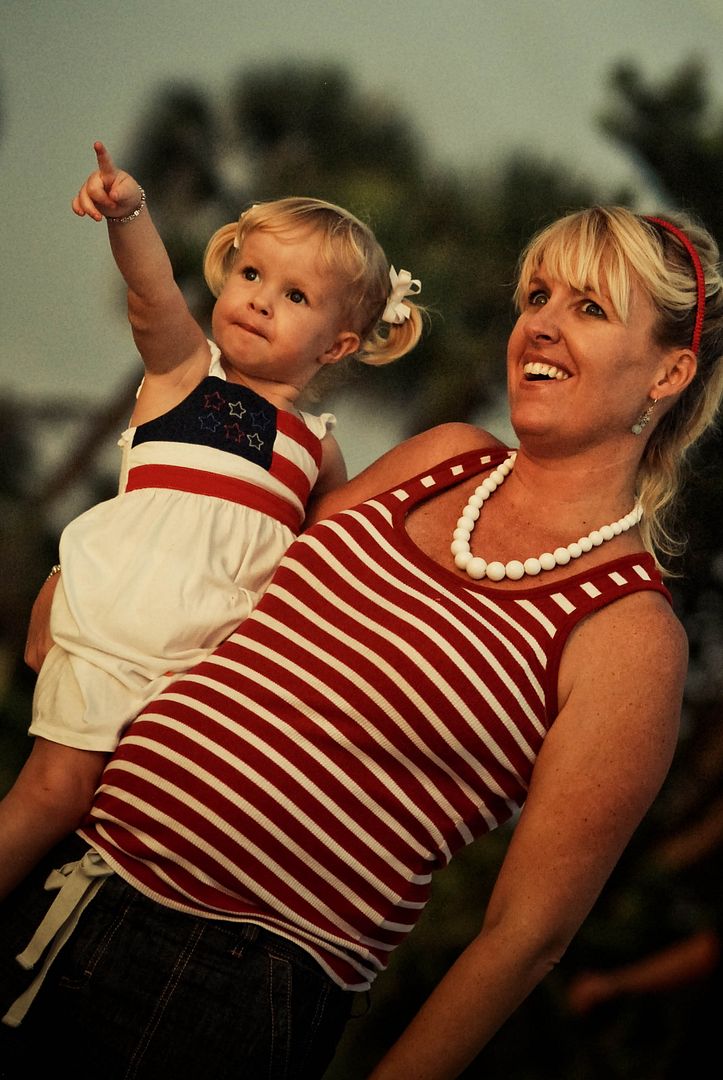 and Lily was off to the races...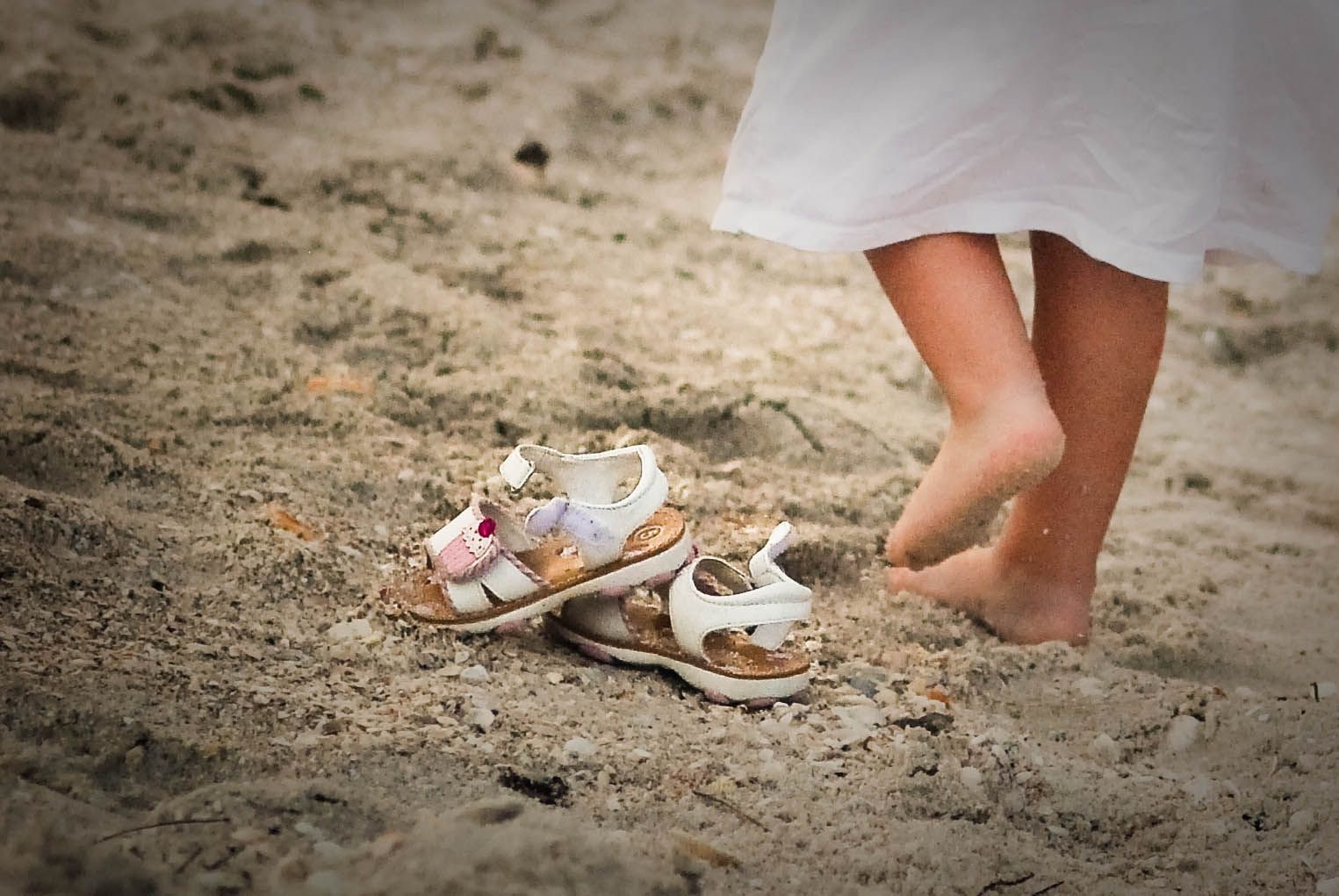 my only hope for lily is she always feels this supported in her life even if she's not actually holding our hands....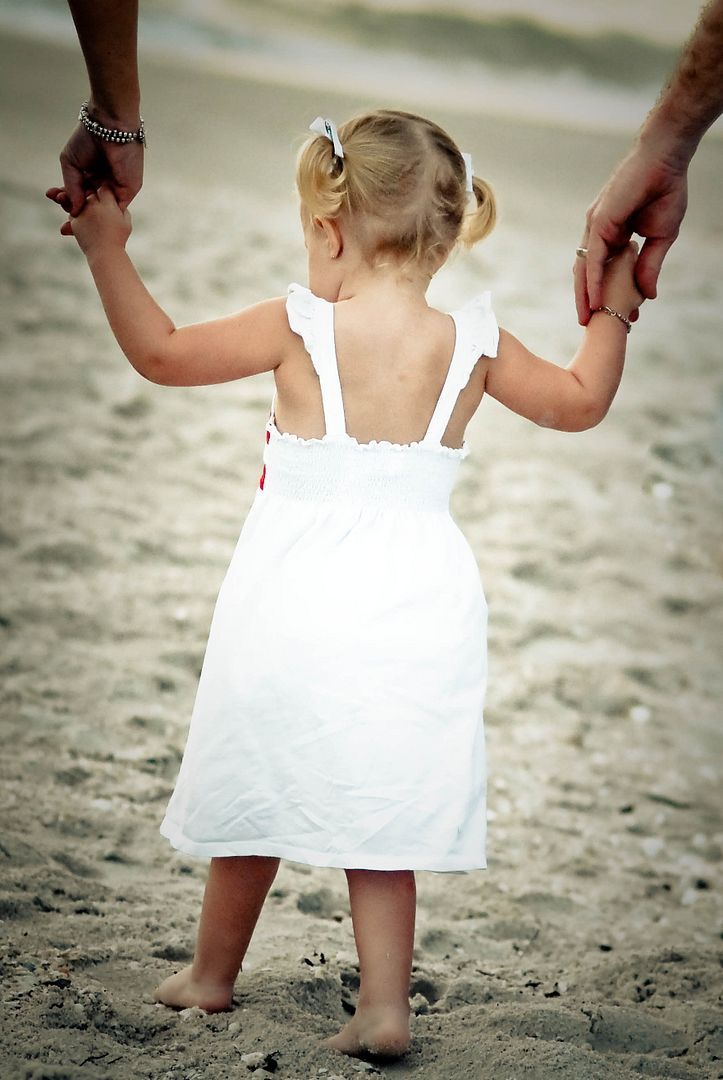 probably her favorite game right now is this, along with catch which she could do for hours. thank you jen for capturing her joy in its purest form.
life is good.