Lily has some big news. Not only is she about to turn the big T-W-O, but she also has a big job ahead of her...
need a closer look?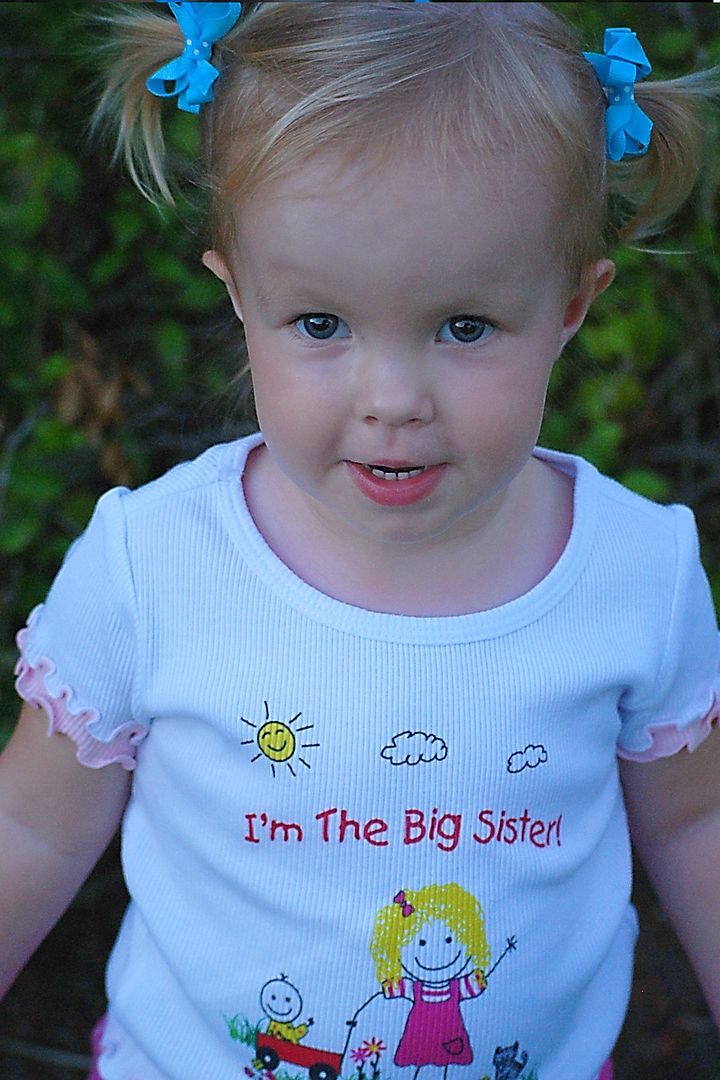 That's right...we. are. pregnant. We are so excited we can't stand it. And we're officially out of the vulnerable first trimester (after LOTS of work, some tears, some fears and lots of cheers) so that is like the candles on top of birthday cake. (can u tell I have birthday on the brain) But, this pregnancy is so much different. I think more of the excitement is for Lily, as she will have a sibling. A. lifelong. friend. When we were trying for Lily, it was such a sense of desperation; more about David and I having a baby and becoming a true family, but this time it feels different; like it's all for Lily when I know it's so much more than that too.
To say she's excited is an understatement. She pokes my tummy regularly and says "mommy-baby" and thinks everyone has a baby in her tummy just for her. She thinks there's a baby for her in daddy's tummy. In her tummy. In Papa's tummy. She even poked the server, Rachel's belly at Applebee's saying "baby". We all turned red. Server-Rachel stuttered out something like "no, not yet, im married, but we don't have a baby yet" as she scurred off to the next table. I apologized explaining how she has baby on the brain quite a bit lately. I'm not sure who was more embarrassed. Of course, she doesn't know what all this really means, but it's neat to see an almost 2 year old process it all.
When asked to point to Lily on her shirt....
And she wants to hear the baby's heartbeat on the doppler
everyday
. She'll point to the doppler and "baby-hotbeat-peez" and then make the "shhhhh" sign because she know she needs to be super quiet while listening to the galloping horses. Too bad she says "baby-hotbeat, baby-hotbeat" the whole time over and over so no one can hear anything, but she still gets uber giddy not knowing what she's listening to, but it's a fun game with a cool machine she can't usually touch.
Then she insists on cleaning up my gel covered belly, pulls my shirt down, waving while saying "night-night baby" like she's tucking him/her in. As she walks away, she'll tap her wrist for "wait" like she knows she needs to wait 6 more months to see her brother or sister. Oh and she requests a sister consistently and sometimes says "Katie" like she wants her very own Katie to come home from the hospital. We'll find out the gender around 20 weeks and then she'll know the name of the baby she can babble about. Again, totally cool to watch an
almost
2 year process it all.
So yea, we're all pretty excited for our bundly of joy to arrive; hopefully right on our due date of 10-10. That was our due date when we did IVF#1 so it's ironic that with try #3, it's the same date! (gasp) There are no accidents. Maybe it's all one big coincidence, but it's more fun to think of it as a sign. Can you imagine having a bday of 10-10-10? Lily thinks that's pretty cool too.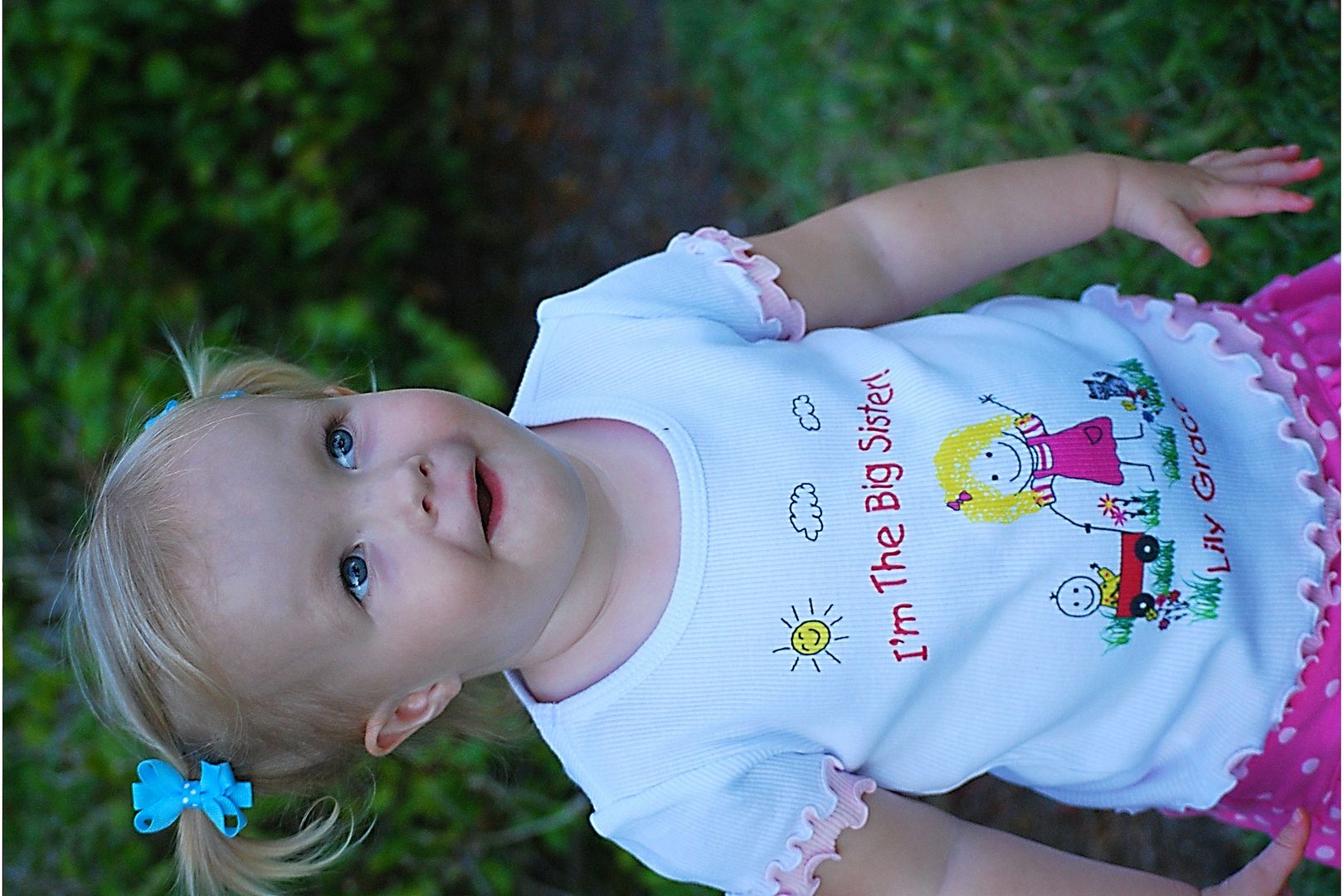 life is good.