Mom, Molly and Grace came over for the St. Patrick's Day parade. Being that my mom is 100% Irish, it only seemed apprapo that she come over for one of the biggest parades ever! Lily was dressed from head to toe and green and loved wearing her green hat even though she looked like she was wearing a construction hard hat. The parade was much more fun this year because Lily was taking it all in and entertained by all the songs, sirens, candy throwing, and hooplah! Every time a band would walk by and be finished, she'd bat her hands together like mad and say "mo songs". I can't get enough of her.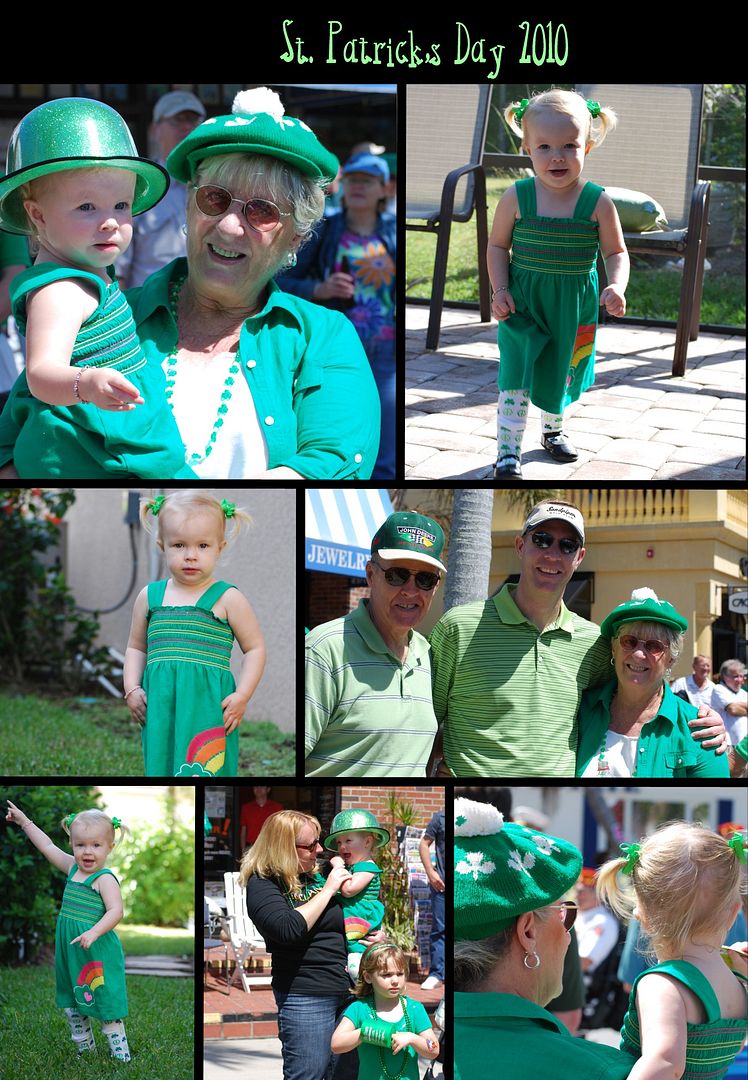 She makes this face all the time now. The first time I saw it was when she saw her tricycle on Christmas morning from Santa. Since then it'll come out when something really fascinates her and always comes out when her baby doll cries. She'll stop in her tracks, make this face and run over to soothe her, patting her back, rocking her, giving milk or a nuk or giving her her pink blanket. Be still my heart.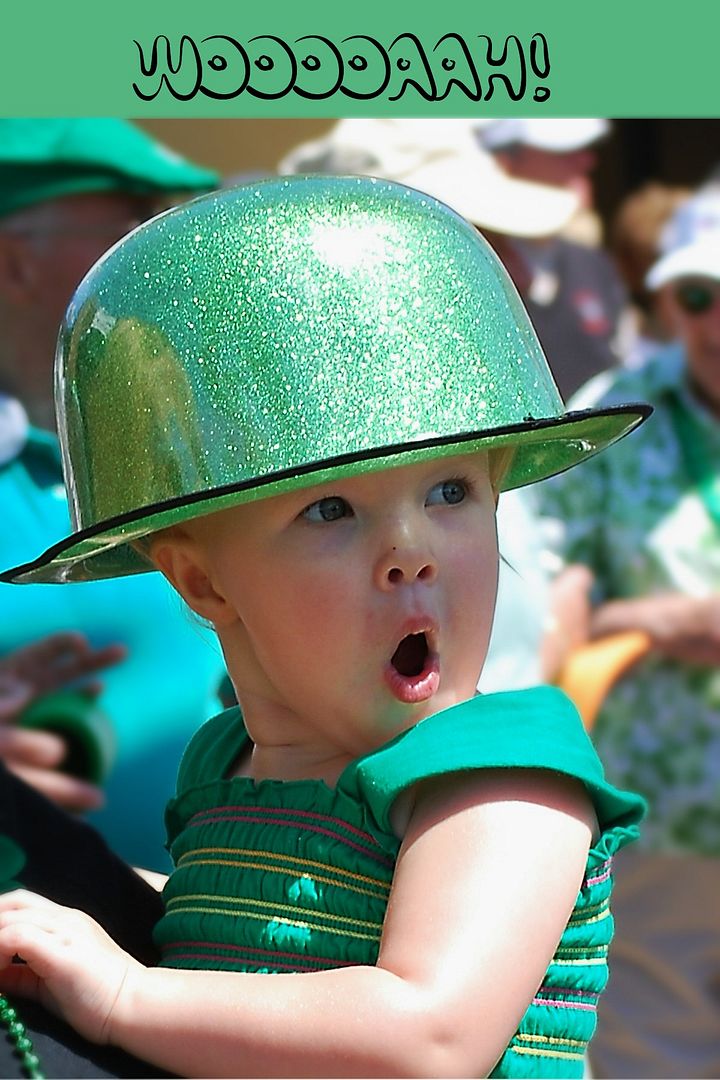 I had my hair in 4 buns trying to lighten it with the sun which finally shone after a too long coldsnap and I looked like Princess Leia.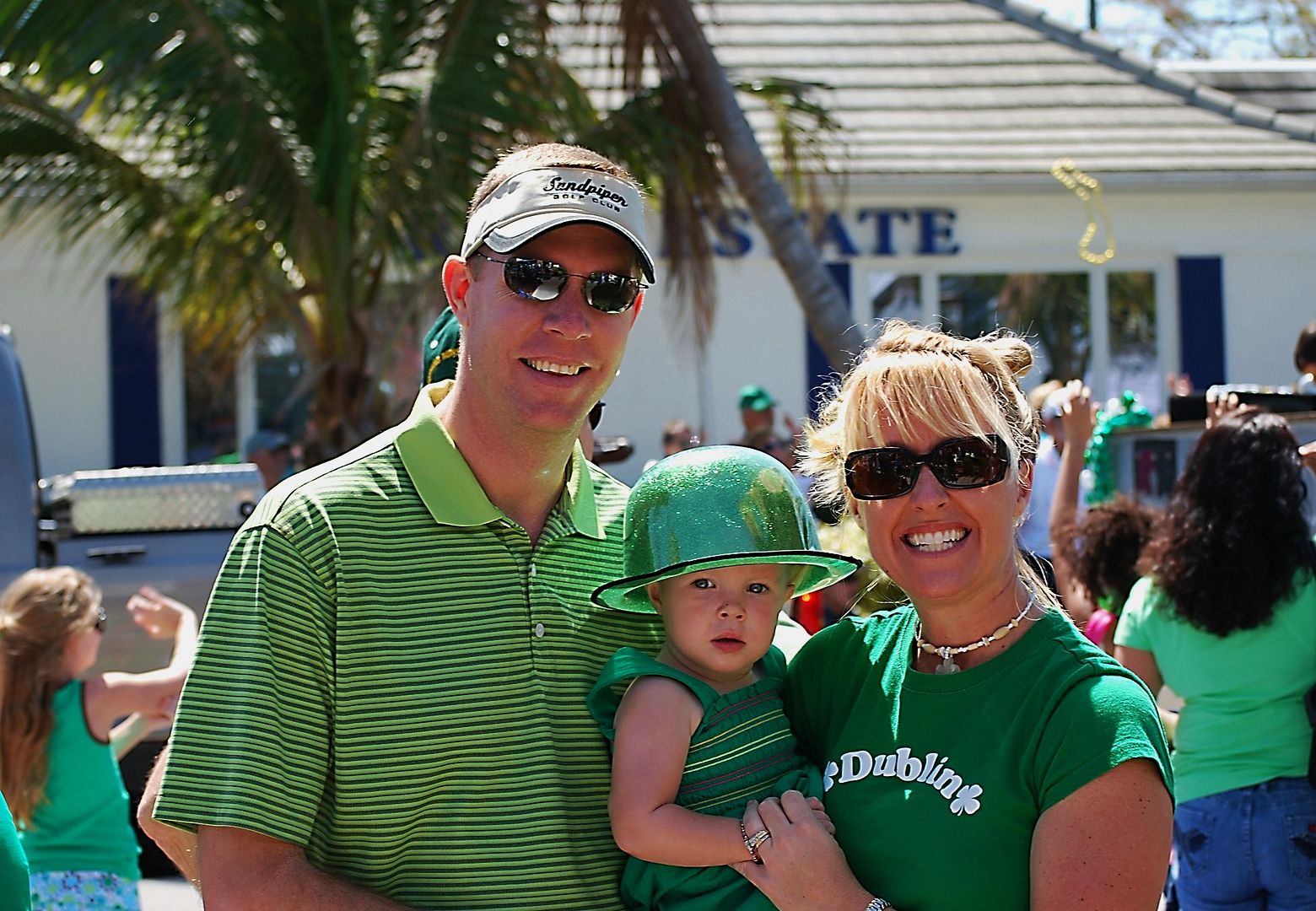 someone is skipping over the yellow brick road looking for the leprechaun...
the green clan...what a beautiful day it was - so fulfilling!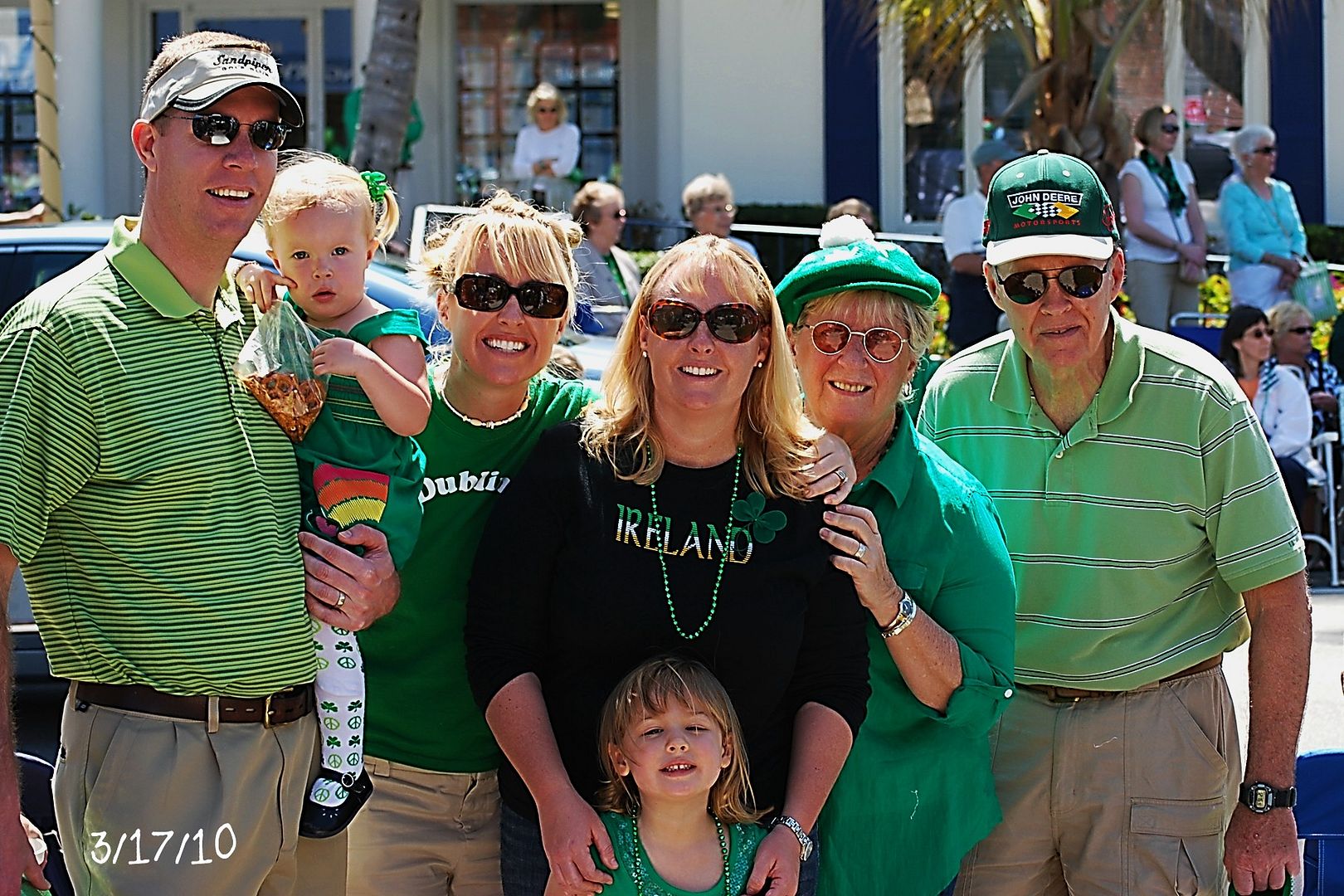 Wishing you lots of luck, love, 4-leaf clovers and rainbows on this fun-filled day from our little leprechaun :)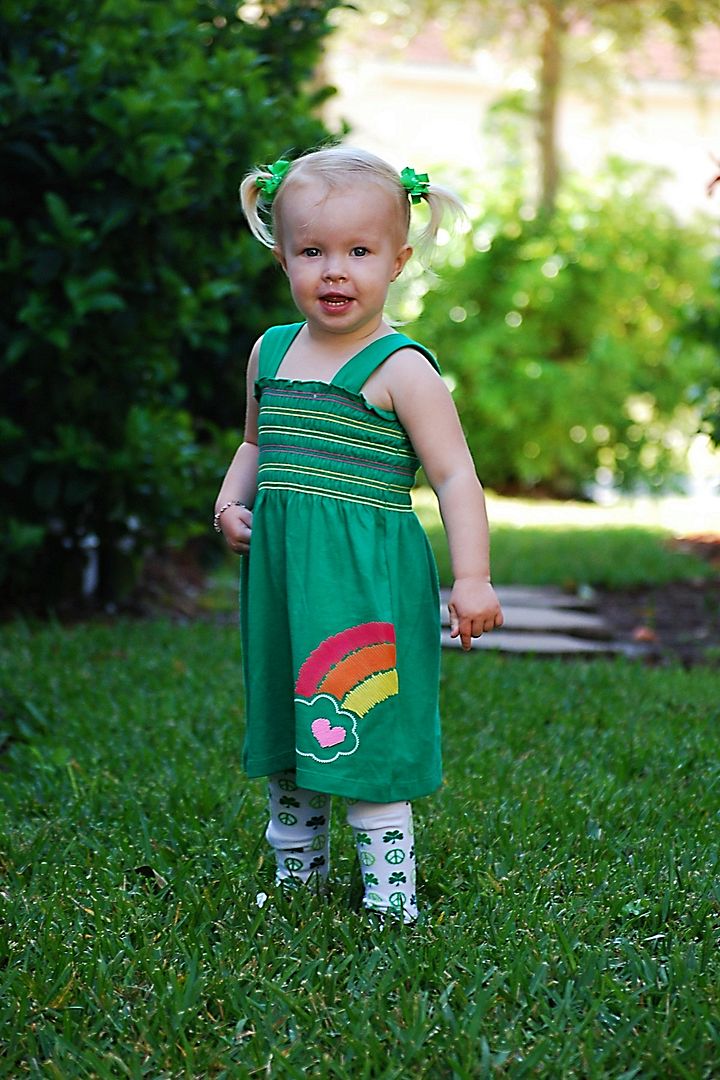 Life is Good.