More pictures from my drafts of the park when Molly and the crew were here a few weeks ago. Lily is borderline obsessed with the slide and becoming quite brave going on the big ones all by herself. I guess she needed a little rest or was gearing herself up for the big climb here.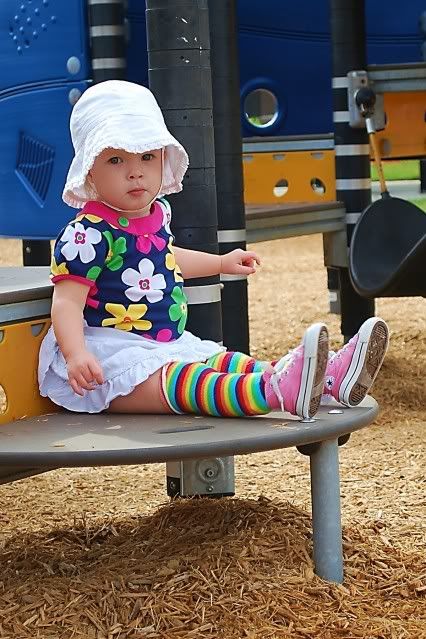 She's always been a careful little girl; never a daredevil, so to see her grunting, working so hard while climbing on her own is sweet to watch.
here i go...
She wants to go in the water aka "adu", but we kept telling her it was too cold. A girl can dream. I stand like this all the time with one foot up too. Probably a coincidence, but cute nonetheless :)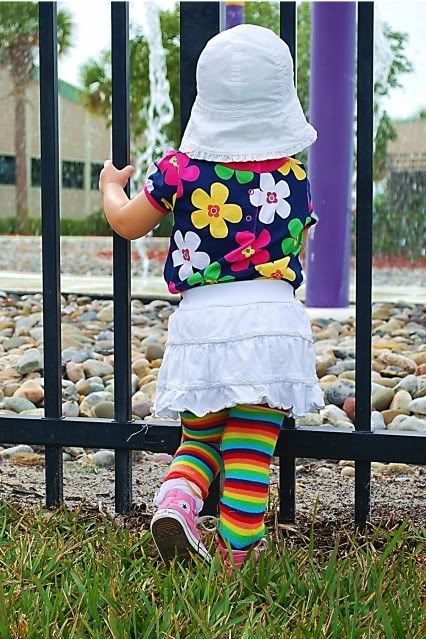 a trip to the park isn't complete without a little game of chase with Gpa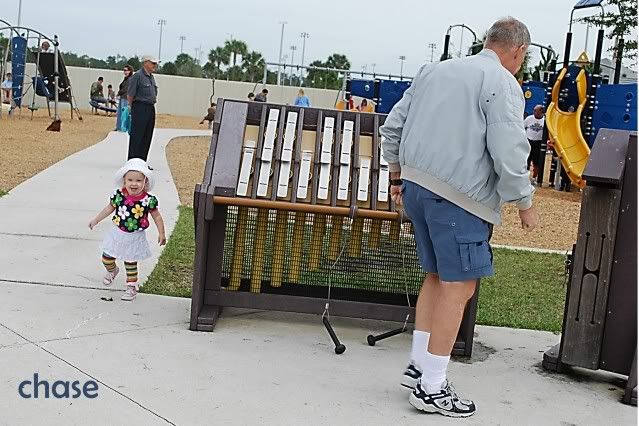 and some snuggles...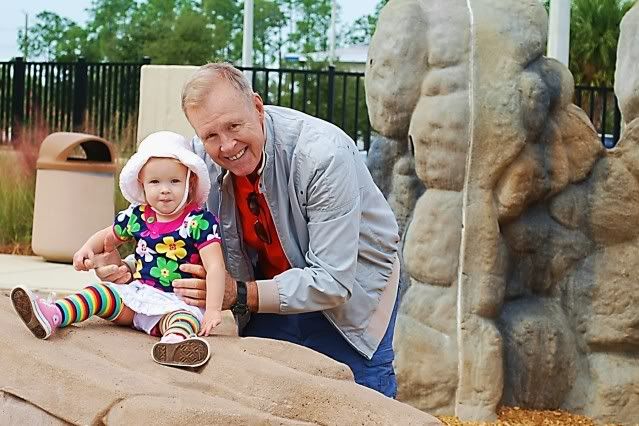 I'm so tall...funny part about this picture is that I got Douglas in the background mid-run like he's playing peek-a-boo or "pee-boo" as Lily would say...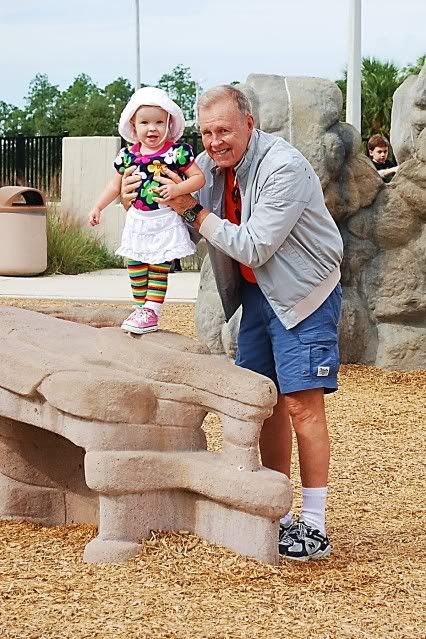 taking a break for a music lesson...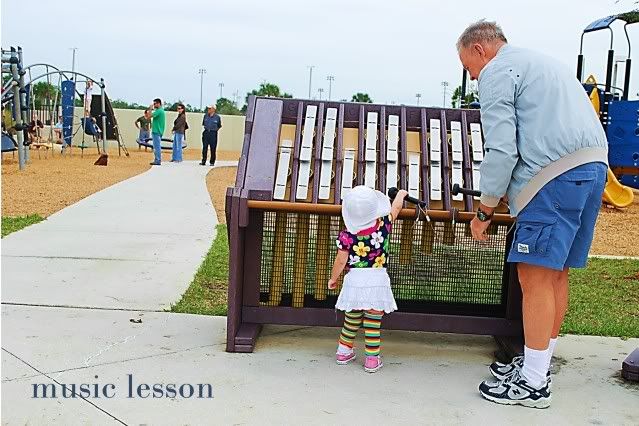 Now come to think of it, these pictures are from Christmas; hence the Christmas jammies with gma...(paying late picture posting fine)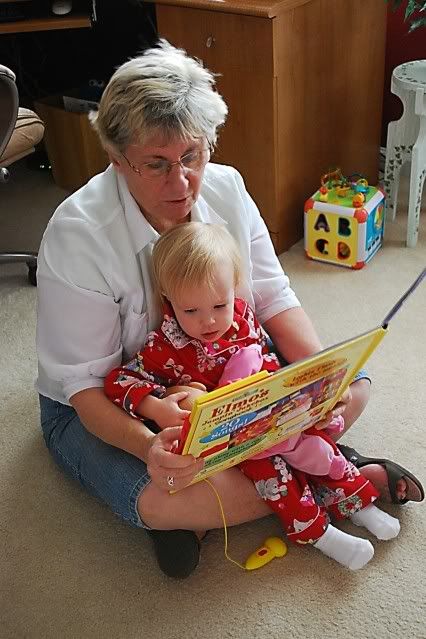 Oh, how I love this little girl...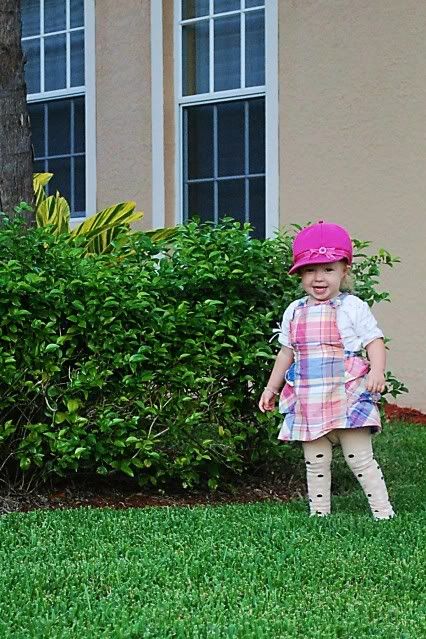 Hi, I'm going to deliver some newspapers...
and the famous I dunno shot in isolation. The less she matches the better and the cuter. I could never pull off this outfit mixing plaid, dots, and colors, but when you're 1, you can pull off anything. Wylie said "she never matches, but she always does". Profound. lol
My heart skipped a beat when I saw this jacket. Some things talk to me when they're on the hanger, but this was screaming at me. I had to put it in my cart just to quiet the shouting so security wouldn't come over. I actually went to the adult's section to see if they had one in my size. No such luck. I bought a year bigger so this will be one of those jackets that will symbolize her childhood when she's older.
This was her new reading chair she got from Santa. It's now been moved to the great room, but she's knows it's hers and knows it's special. (lol on the book propped up like she's trying to show off for the camera she's reading the bible)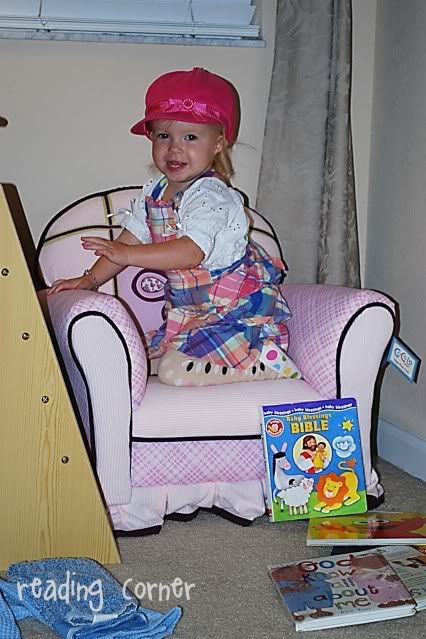 Dan and Douglas on the playground...I'm not sure who is having more fun here. If you could've seen Dan on the playground playing like a little kid; it was so cute and endearing to watch.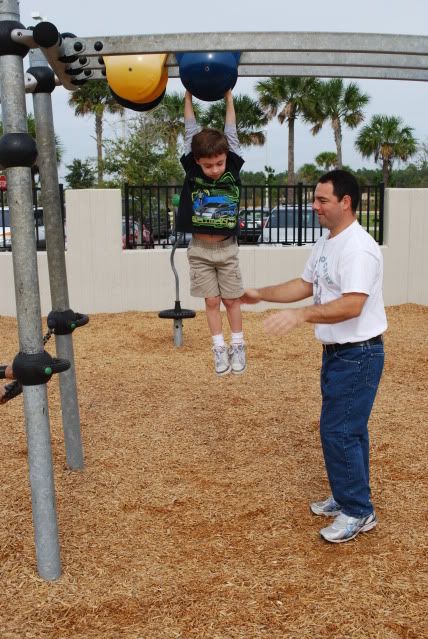 case in point. Yes, that is Dan at the top.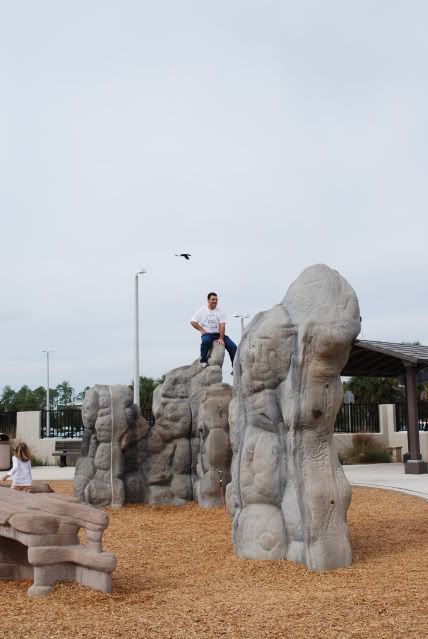 He played a game of hide and seek with Douglas that would make any kid jealous. Dan popped out and surprised Douglas with this booming roar that made
everyone
jump on the playground.
here's Douglas trying to be just like Daddy...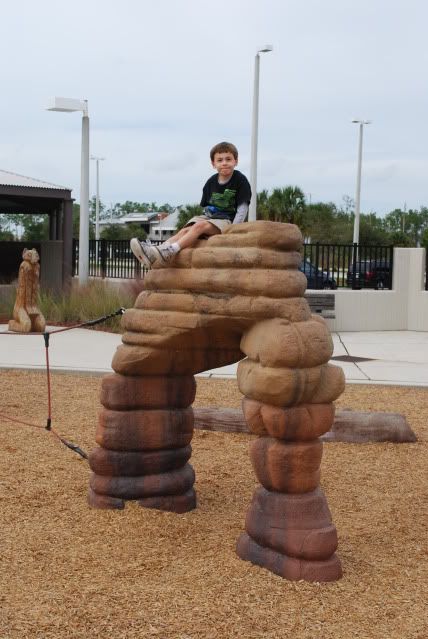 and then he brought Grace up for some snuggles...
then it was Douglas' turn.
and Grace getting jiggy with it on the see-saw thingamajobble :)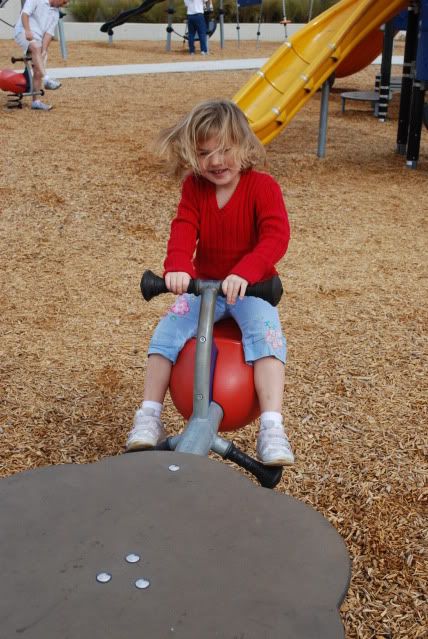 Life is good :)