I don't know about you, but I suddenly have a hankering to go to Disney World. Maybe even see a parade there...I know just the helper...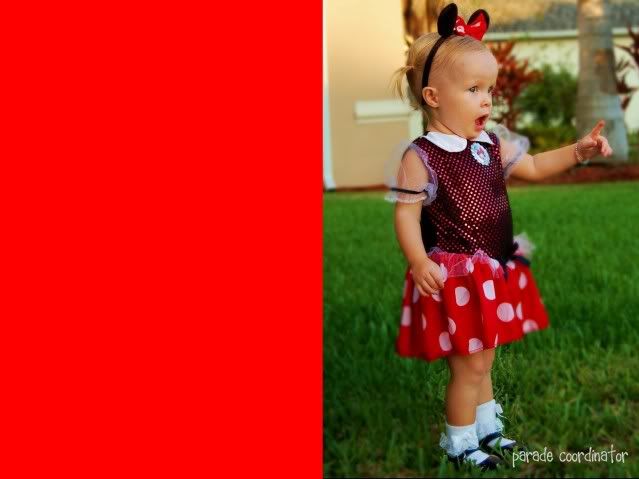 On our way out the door, we had a major spill on the driveway leaving Minnie Mouse with a not so nice goose egg as a Halloween souvenier. There were tears from both of us and she wailed in pain, but after some time with the boo-boo bunny, she was up and running.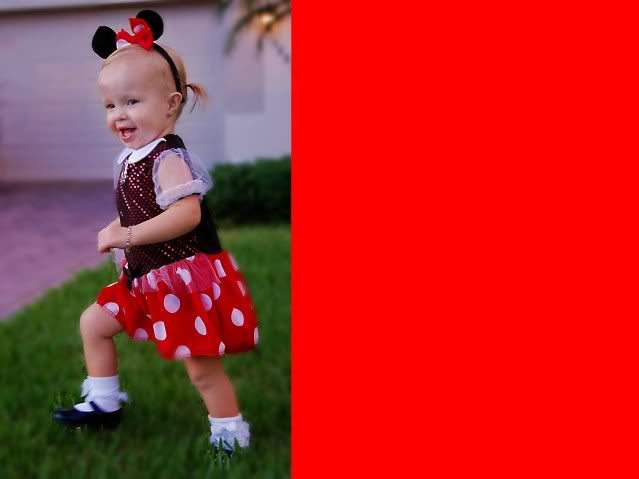 She only wanted Grandpa after her fall and that almost made me fall over from the cuteness.
My camera completely died (insert halloween panic attack with ghoulish screams and immediate call to Nikon for 3rd time in 6 months, gr!) right after these pictures so I wasn't able to get as many pictures as I wanted(I smell a reshoot), but I still got some cute ones of Minnie Mouse and made me crave one of those Minnie Mouse ice cream pops like this
that used to be my favorite until Mindy Alpert choked on an MickeyMouse ear in HS and got the heimlich from the AP and shot an ear across the cafeteria. Wow, where'd that memory come from? Well, I was scarred from that experience, but I think the wounds have healed over now with some help from Lily Grace.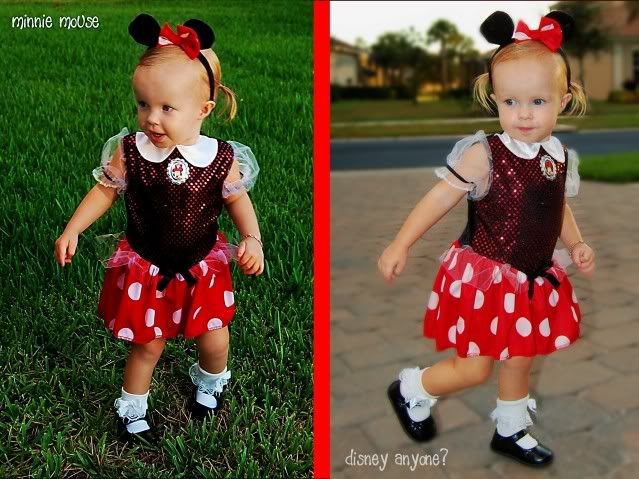 Reliving the holidays through Lily's eyes is even more enjoyable when I experienced them as a child. She adds that spark of magic to everything just by being her.
And being here.
Life is good!