They say who you marry determines 90% of your happiness or misery in life and I couldn't agree more. I don't think I realized how true this statement was when I walked down the aisle 8 years ago,
10-27-01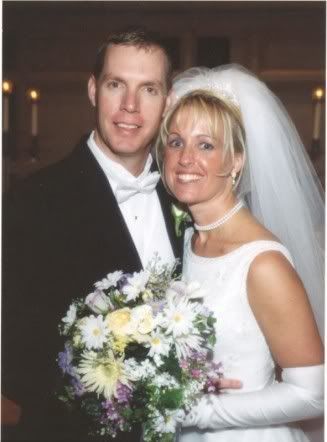 and look, we haven't aged a bit...ha! (nose growing profusely)
but after the ups and downs life has thrown at us, I thank God everyday that we're on the same team to enjoy this wild ride. He is incredibly loyal, kind, makes me laugh everyday, is my rock and soft place to fall, my friend, and always puts "his girls" first. For that I am humbled, thankful and will never forget 11 years ago when my sister Molly said to me "you've got to meet this guy David; you 2 would be a great couple". Thanks Molly for going through what you had to go through to be the matchmaker. ;)
Then Molly met her own little cutie and was married 1 year 1 day later than us so we went to celebrate our anniversaries together for the best mexican I've ever eaten (guacamole was made
from scratch
tableside as in they cut the avocados right in front of us-gasp)
then David and I headed to see the funniest comedian on this planet Jerry Seinfeld.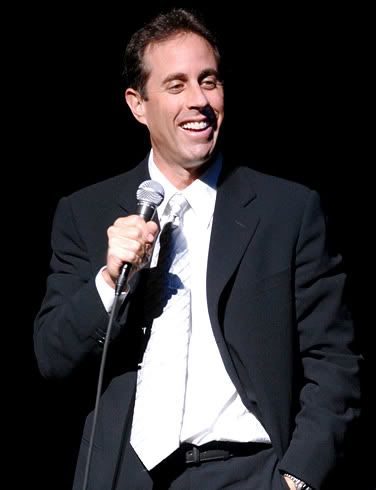 If he's ever in a 400 mile radius of you, go to see him! You'll be glad you did (& so will your abs).
And from this little marriage 8 years ago came the cutest little person we were so very blessed to call ours and who reminds us that even when the daily grind can, well grind away, she always shows us how to ...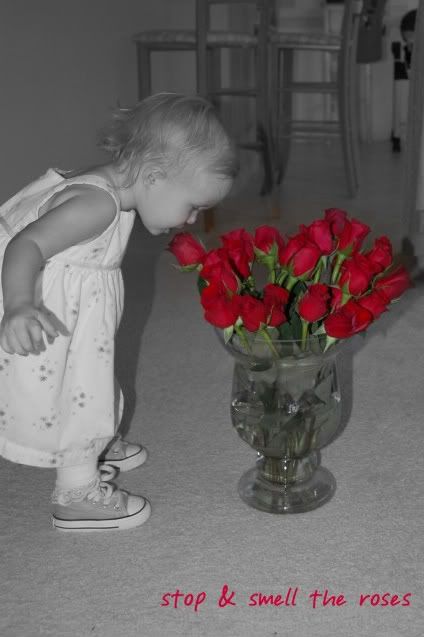 for that I am forever grateful and content in this imperfect, but perfect love we call ours.
Happy Anniversary David! Thank you for being the reason for 90% of the happiness in my life.