I'm only 18 months old, but Im learning to write with mommy's help. She said lots of people out there love me and prayed reely hard for me to bee here. I think that's perty nice of you. Did you know I went to the pumpkin patch with my famlee? I wanted to eat my hands the whole time instead of the pumpkin seeds.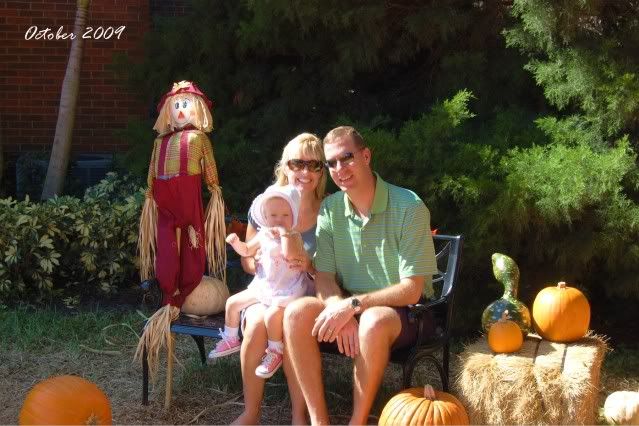 Look how little I was last year at the pumpkin patch. Wow, now I know how I got the nickname "little person"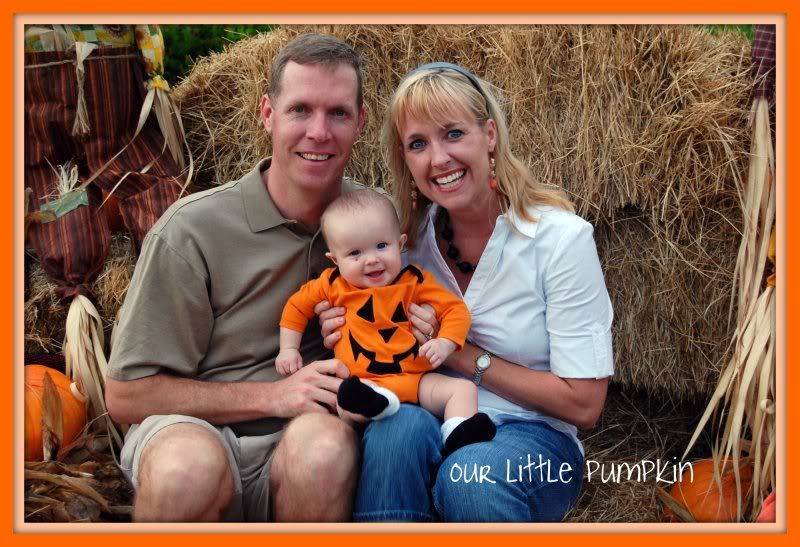 What happened to all of my hair and where were all of my teeth?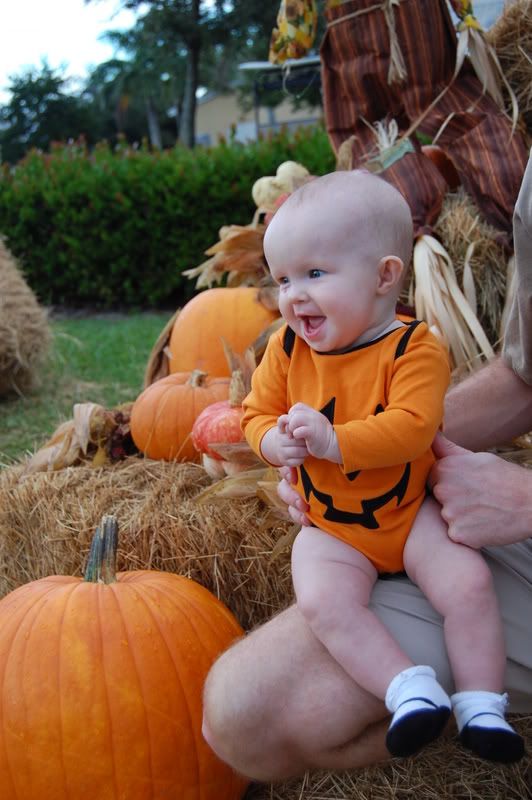 I really like my fingers lately. It makes my teefers feel better. Mommy even cot me sucking my thumb the other day like she used to.
Even my cuzin Katie was there this time. She is so much fun to bee with. She plays with me ALL the time and can make me laugh the really big deep belly laugh. Sometimes I get the hiccups after we play together because she makes me laugh so much. She's really nice to me too when I cry. She never gets mad at me and thinks I'm pretty special. I want to be like her when I am 11 years old.
I went inside for some cooler air and look who I ran into. I feel like my love cup keeps getting filled up everywhere I tern.
Then we read some books about Holloween. Isn't my cousin Grace pretty? She's almost 4. She's a really big girl and berry nice. She shares her clothes with me all of the time. Here, I'm wearing
her
dress and
she's
wearing Cousin Katie's dress. Isn't that cool? I'm still learning how to share and sometimes it's hard for me, but Grace helps me.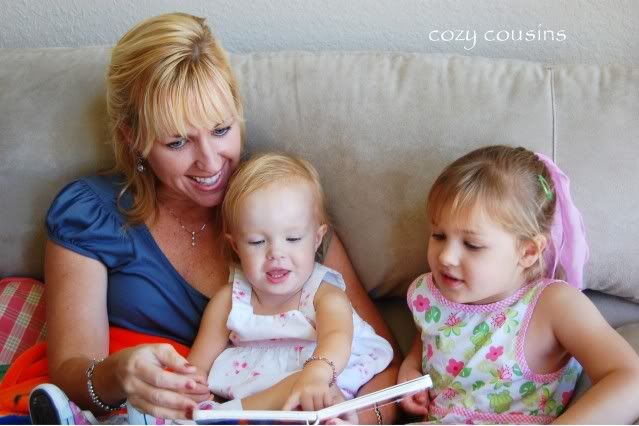 Then my school had a hat parade where I got to sit with all of my friends from the big and little classes and be like one of the big kids. I felt super special and waved a lot.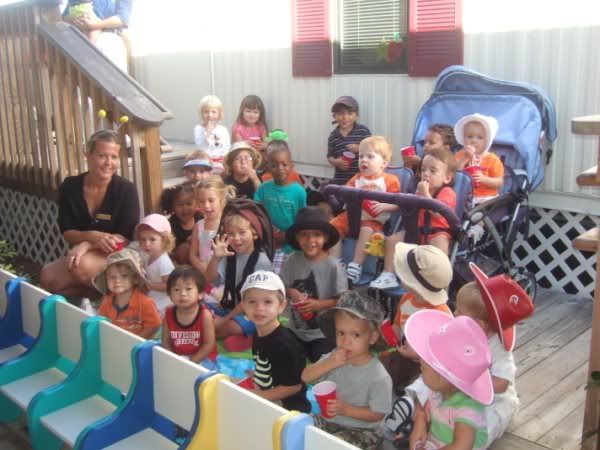 I even got to walk a little too. I told you I really like my fingers.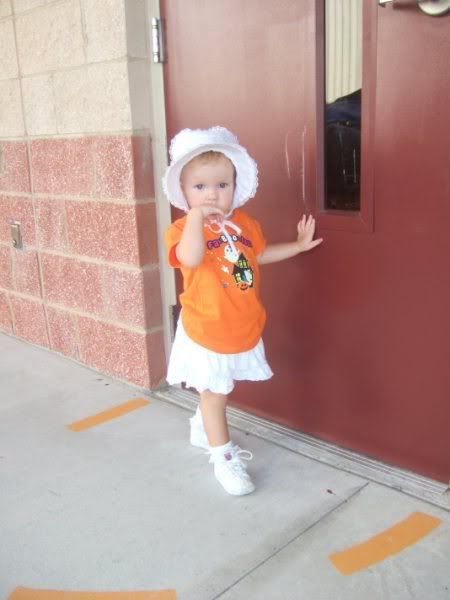 Some of my mommy's friends saw me too and were giddy with excitement waving and yelling my name.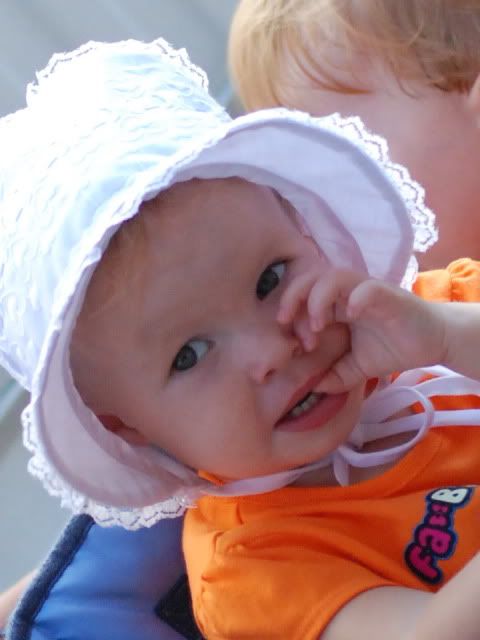 My shirt actually glows in the dark! Isn't that cool?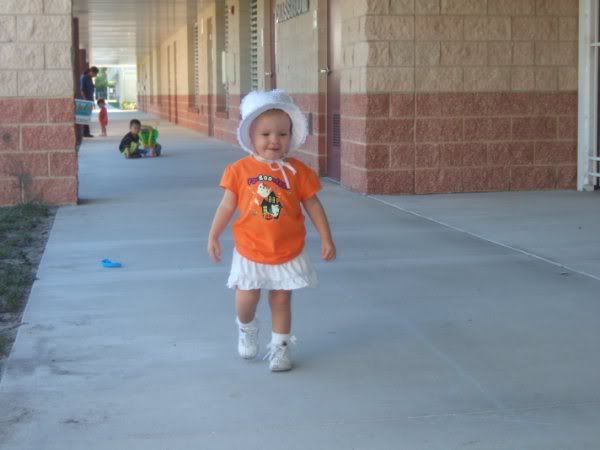 I'm really excited about twick or treating this year. Last year mommy and daddy had to carry me from door to door, but now I'm a big girl and can walk. I still might want to hold their hand if I feel shy. They said that's okay with them. I think they really like me.
Ok, I'm goin to go put on my costume now. Mommy says I have to wash beehind the ears before we go.
Well, my chubby fingers are getting tired. I reely hope you have a Happy Halloween and find the perfect pumpkin today
and it's your most favorite-ist of all.
I wuv you so much,
Lily Grace