It's true what they say about reliving your childhood when you have kids. As an adult, I've never been so excited in anticipation of the big day. Wrapping the presents, preparing for Santa, planning surprises and seeing her face light up was the biggest gift I've ever received on Christmas. I couldn't sleep and tossed and turned waiting for Santa. I felt like today was Thanksgiving because thankfulness was just oozing from my every pore.
Thankful for Lily.
Thankful to have a family who loves her so much.
Thankful for a family who loves me so much.
Thankful for a family who loves each other so much.
Thankful for a family who is the epitome of love where I'm sure their picture would pop up if you googled the word LOVE.
This is what Christmas is all about...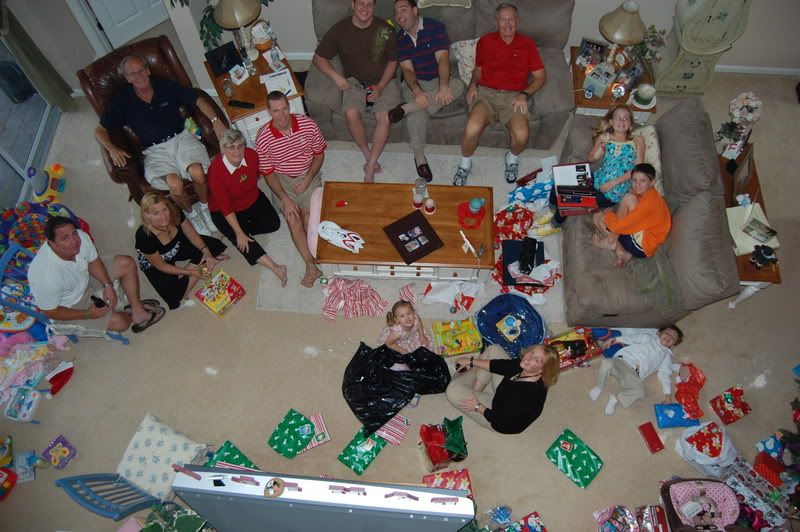 Writing this letter to Santa was surreal to me. I felt like I was writing to God.
I still can't believe she is here.
She is real. She is ours.
She is staying.
When will it hit me?
Lily had a lot to say to Santa...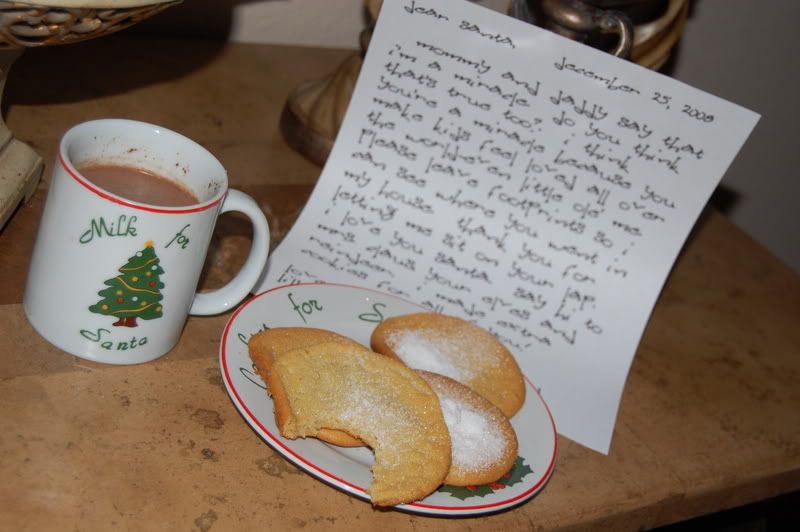 Santa left footprints to one of his gifts to Lily and she was jazzed up for it; smiling ear to ear.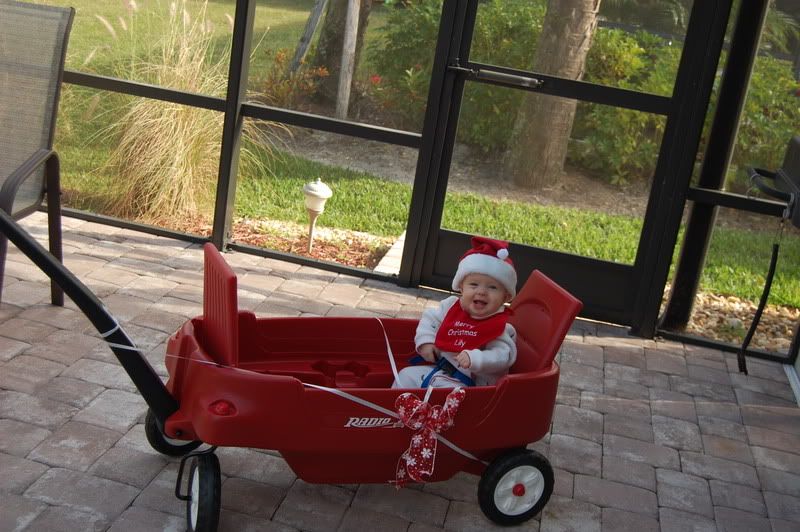 Even Jan from Iowa sent Lily a present; personalized bib and Santa hat. Made her food even taste better. Thanks Jan...we love you! She loved the Jack in the Box too! Made her smile everytime!!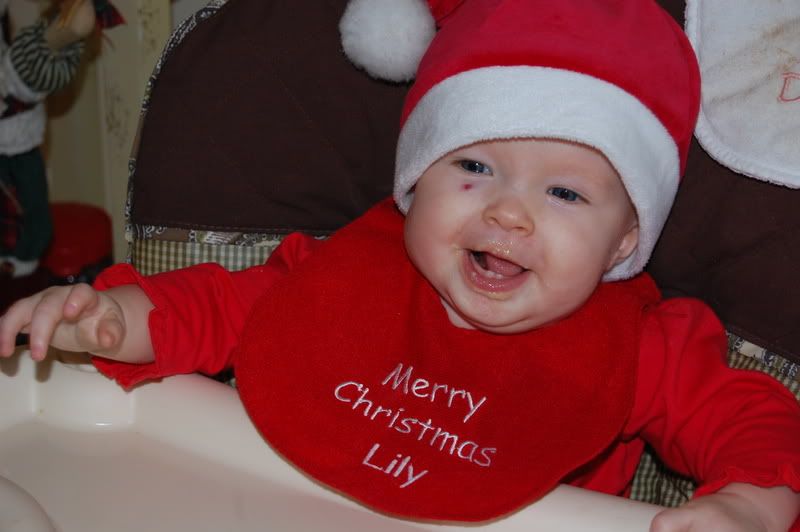 The kids made snowman cupcakes. See, Molly even feels like a kid again too. Kids do that to you.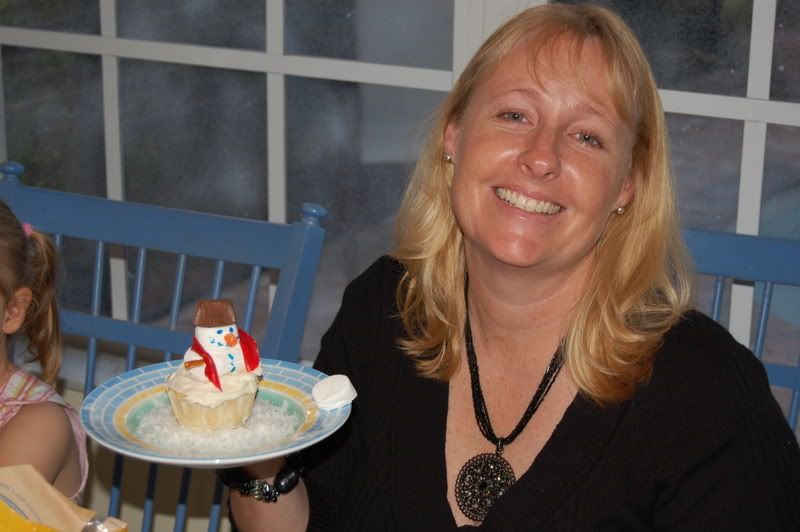 Lots of hugs were given...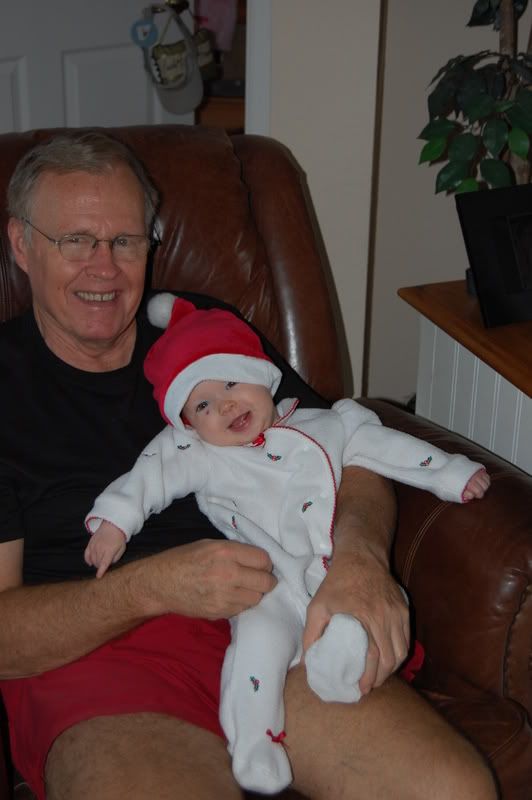 Bob's son Brian came too and was such a natural with Lily. He'll be a good daddy someday! We're SO happy you came all the way from MN to spend CHristmas with us!!
Lily's cousins love her so much!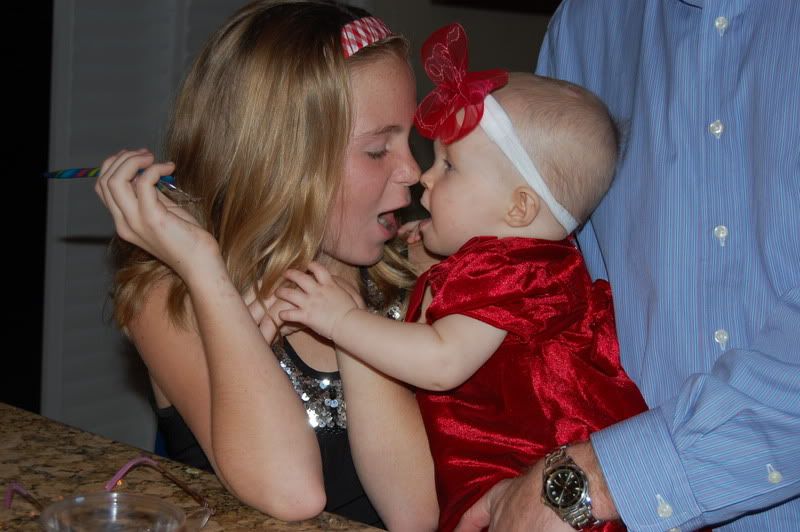 Grace only says "Baby Lily" when talking to her or about her. She'll say things to me like
"Where is Baby Lily?"
"Is Baby Lily going to take a nap?"
"Can I help change Baby Lily?"
Or if she's talking to Baby Lily, she'll say:
"Baby Lily, do you want to have your bottle now?"
"Baby Lily, do you want to read a book?"
"Baby Lily, want me to show you how to crawl?"(go to crawl position)
So cute I can't stand it.
You can tell Lily looks up to her already!!
I think Grandma would take her home if she could...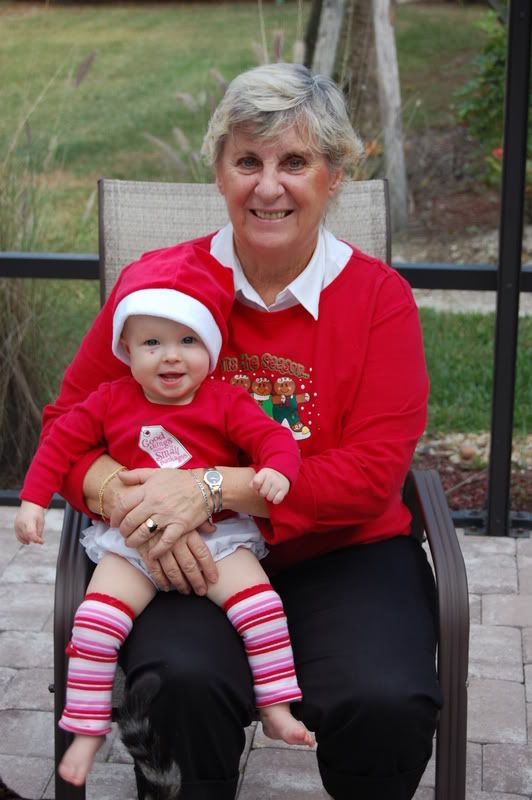 and Lily even dressed up for the occasion...she was hit with all the elderly at church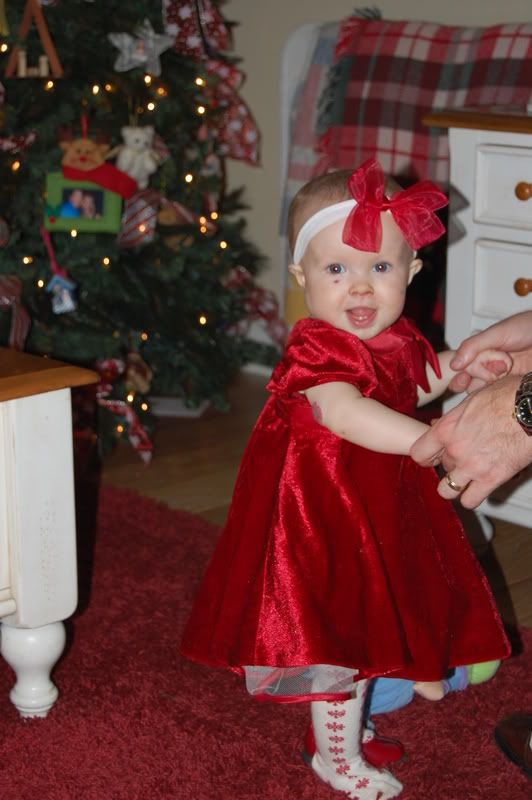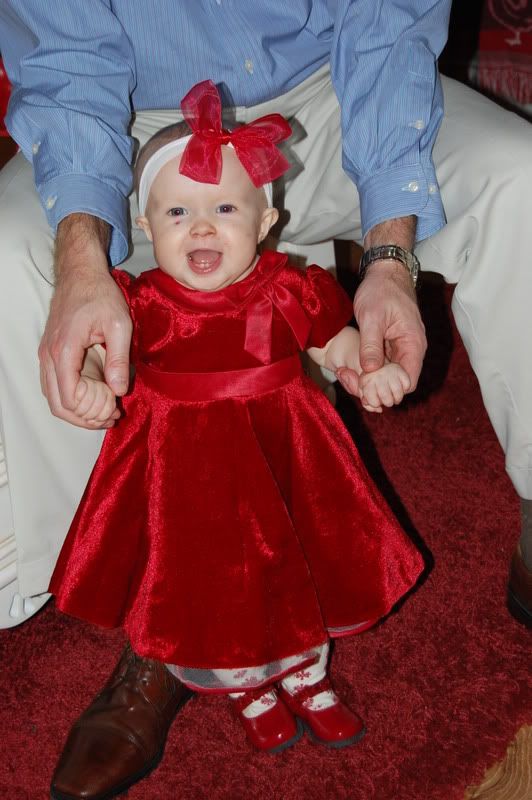 She even got some exercise during her down time...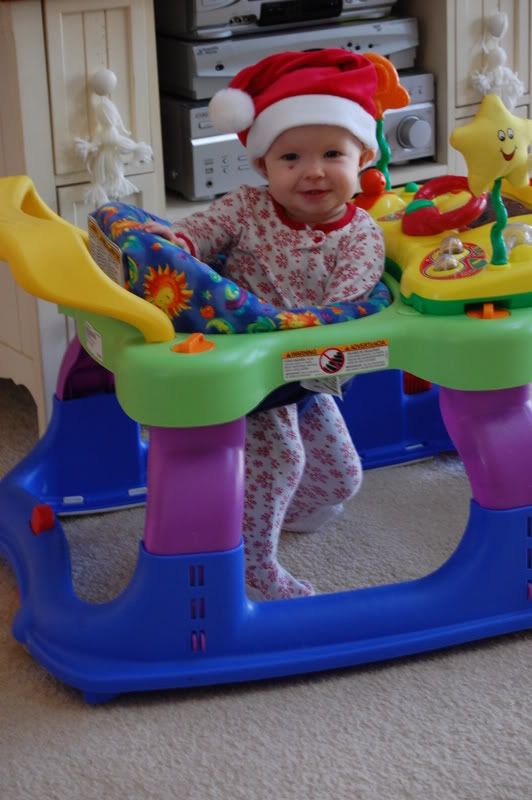 If there was a way to make this picture the size of my house, I would enlarge it to wrap around the outside ...this is why life is so good. It's not all the presents, the food, the shopping, scurrying around. It's the people in your life that make life so rich.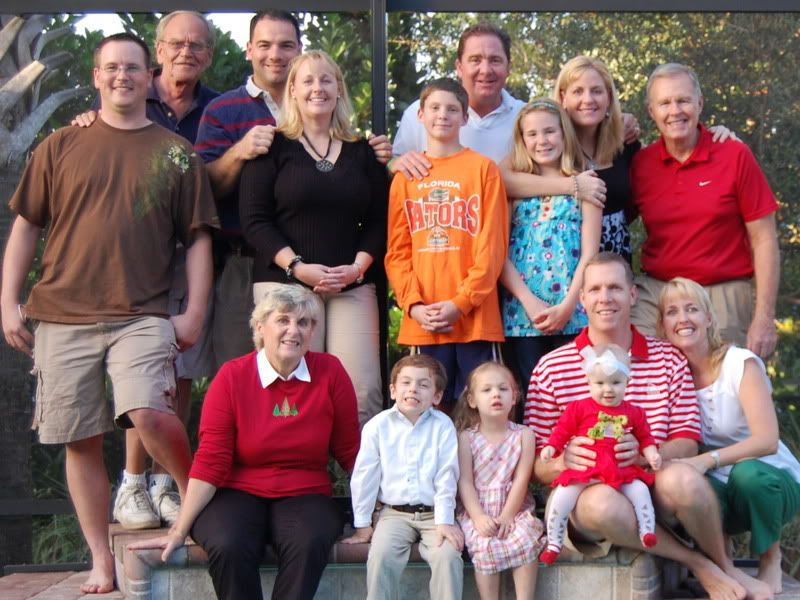 So Merry Christmas to everyone and thank you for enriching our lives in the way that you do!!
Life is oh so good! :)