Even though working and mommy'ing makes me feel "in the weeds" a lot, I still try to find the balance in all this...the wise and famous Arliss Perriello always said to picture your priorities in life represented as the legs of a chair. Giving equal attention to all so your chair of life doesn't get out of balance. Playing soccer is something I've done from age 4 to 34 and helps me to keep the chair stable. Having Lily on the sidelines with my dad and David is full circle for me. She watches intently like she knows the rules of the game. She's a cute mascot too.
She loves to be on her belly and is grasping at the carpet trying to get from point A to point B. She wants to crawl so badly, but can't figure out how to get up on her knees. The other night she rolled from one side of the great room to the other trying to get her goal. She'd roll to the left....take a breather...then roll left again...take a breather...then roll left again. She did this about 10 times until she got her grand prize...the camera bag.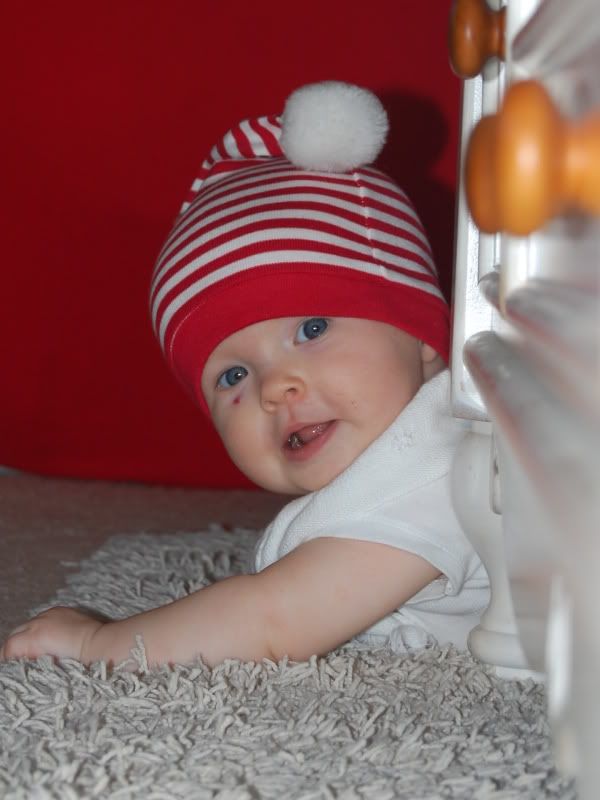 God, I love this girl.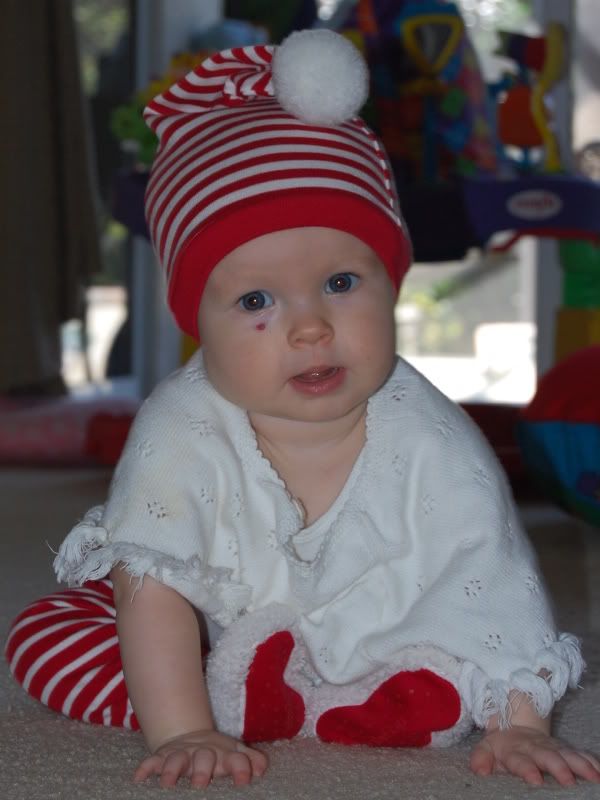 The monthly picture is getting harder and harder because she wants the paper in her mouth and will do whatever it takes to eat it. Don't be surprised if the paper is hanging from the ceiling next month. She LOVES paper! We usually have paper on hand to calm a fussy Lily! Works every time!
She looks like she's ready to take off like a rocket ship. December 4th was also Grandma's birthday - noted on the sign :)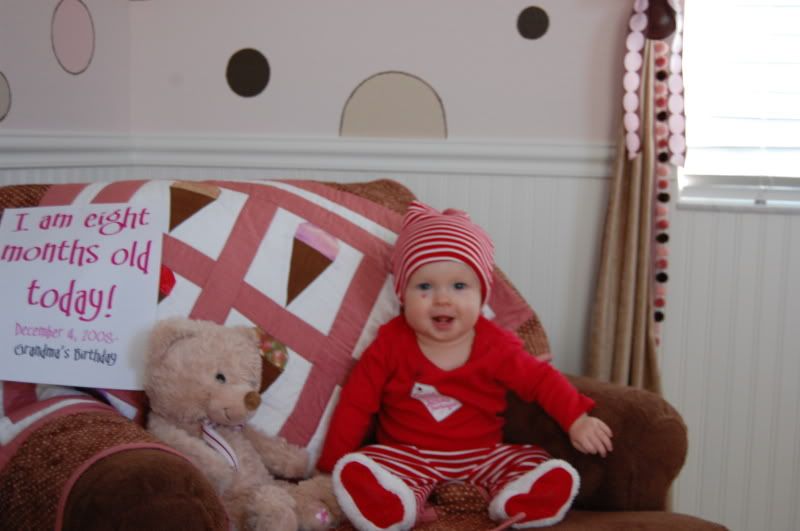 then the famous back arching Lily kicks in...I think she's going to be a contortionist someday...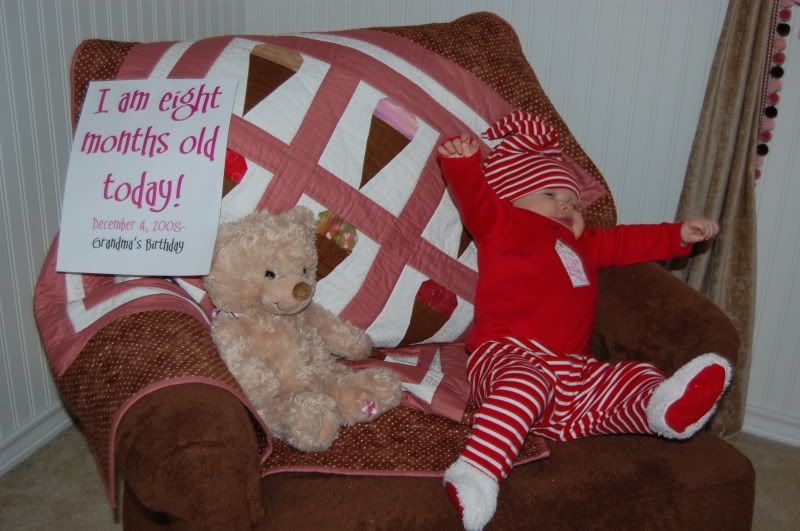 This could be her future self...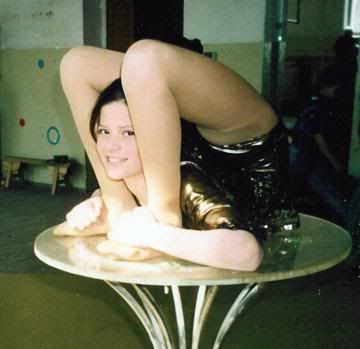 ok, that made me laugh.
For now, she'll just stick to the roads. Kelle buckled her up in this and Lily loved it!! Santa may be making one for her at the North Pole right now!
At the Christmas parade to see her cousin Katie...enjoying our life through the eyes of Lily heightens the 'special-ness' to a whole new level. Sometimes I feel like I can't smile big enough to represent my giddy feelings.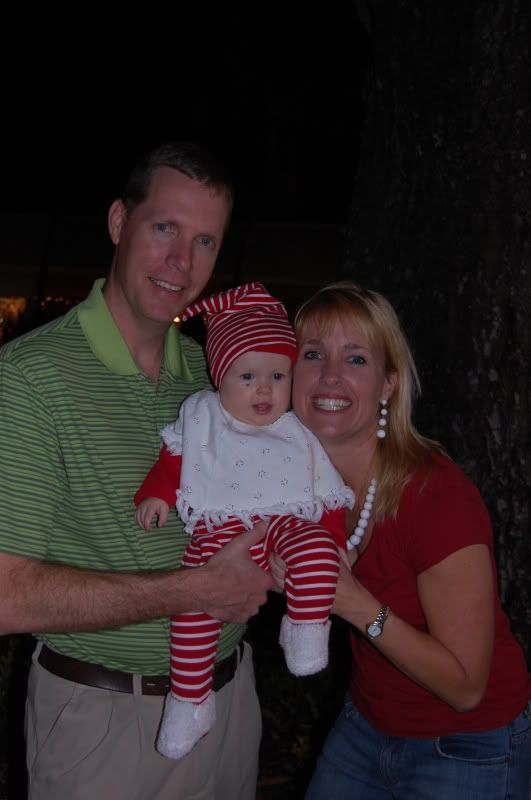 One of the pictures from our Christmas card...I love the way her tongue is turned when she smiles her open mouth smile.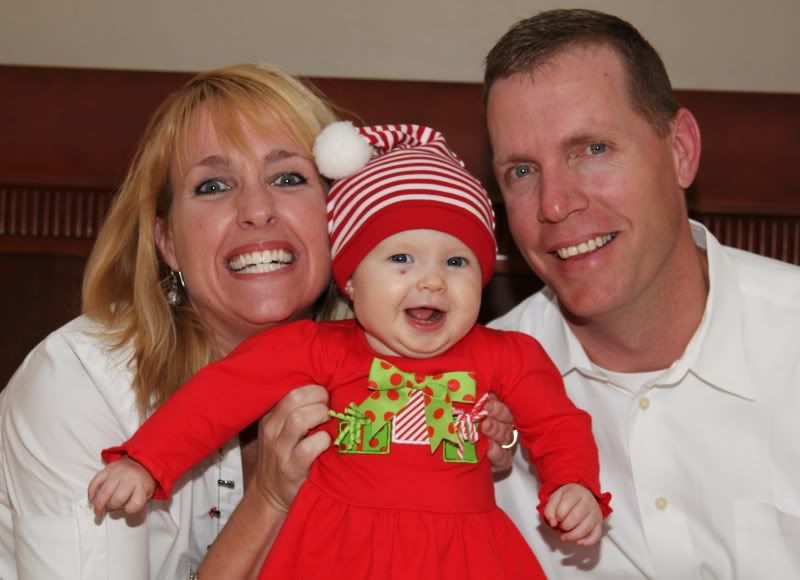 Before mommy and daddy went out to our Christmas party - Grandma stayed behind and had a blast with Lily. Thanks Grandma! Not sure which of you 2 had more fun!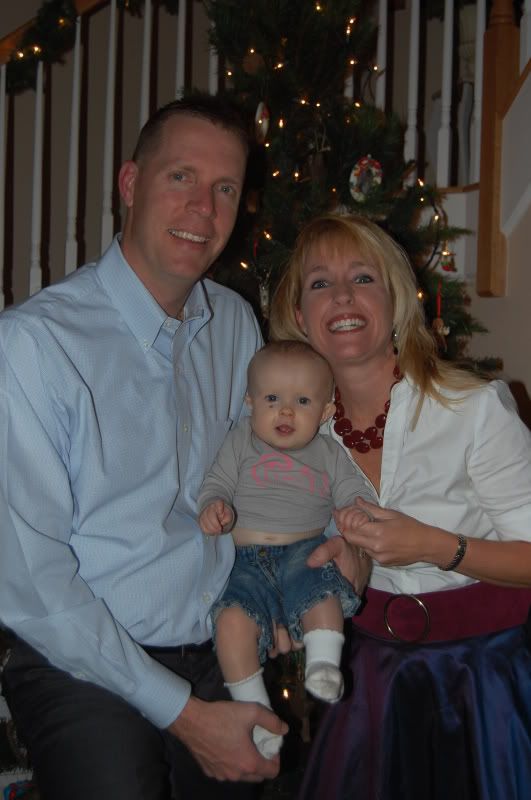 Life is good!
xoxo