Easter seemed to come and go in a flash! lily's birthday is always around (or on) Easter so it's a total whirlwind celebrating both at once in the same week or so time span. Grady is a Santa crier and said "all done easter bunny" about 45 times every time we're at the mall. The mall is about 7 minutes from our house so we're there a lot, which lead to the 45 rejections for the poor bunny. But one day he saw Lily go up and give him a high five and hug and i could see he was intrigued. He gave an air high five which means he was 100 feet away and they gave each other a virtual high five. I gave up on the idea this year and hoped for next year a lap picture. Buuuut, after a bunch of the trips to the mall, building up from high fives to hugs and walking by with lots of waving, circling back and forth, he finally said he wanted to take a picture with the Easter bunny. I thought he'd back out last minute, but I was wrong. Even the ladies who worked with the bunny were shocked because they saw the progression. I seriously can't tell you how far he came in just a few weeks to get to this point!! Without further ado, tah-dah!!!...(u can tell i had no intentions of Bunny pics bc of their non springy attire but i had to strike while the iron was hot)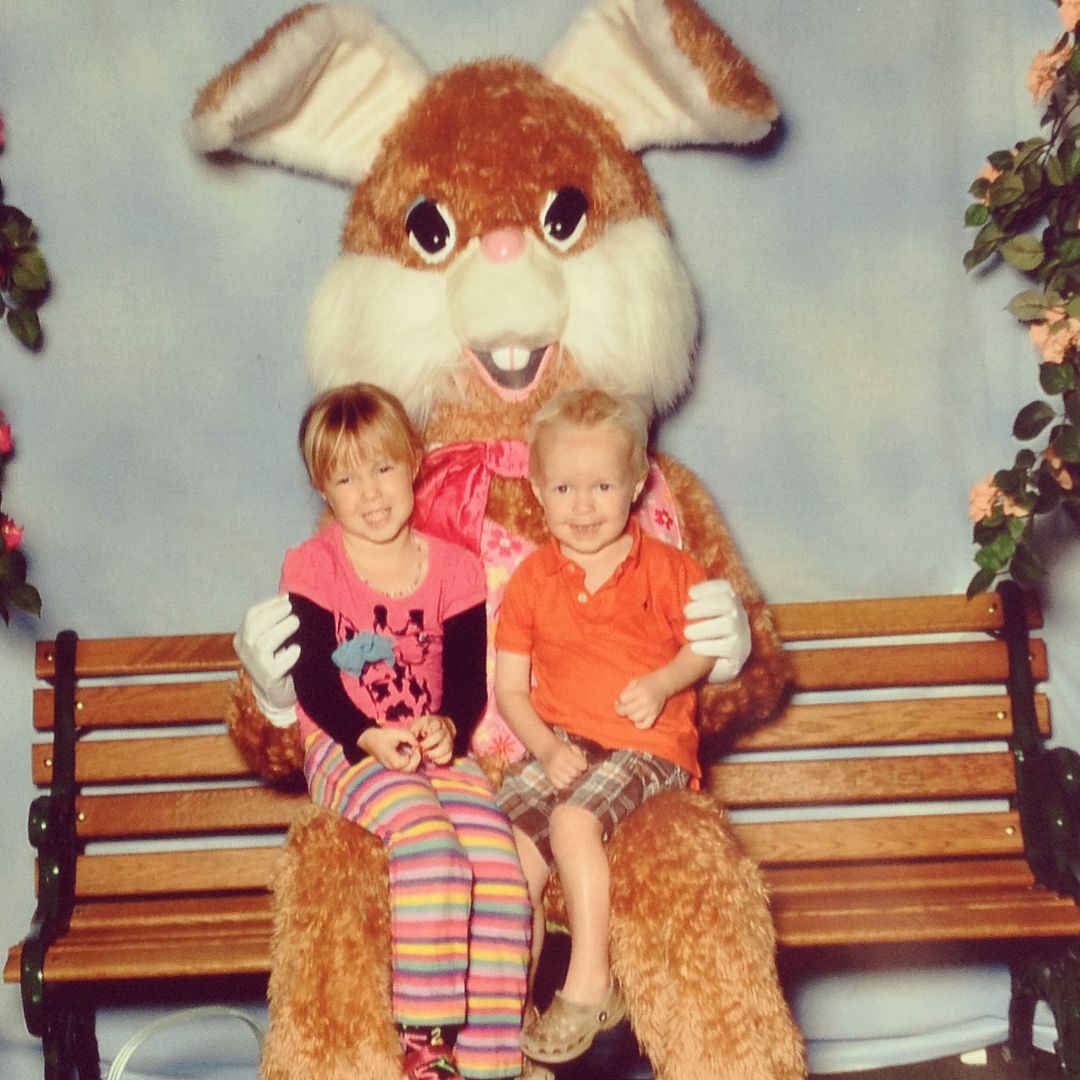 The Bunny visited lily's school, but lily kept whispering to me that he wasn't real because he could see his hands.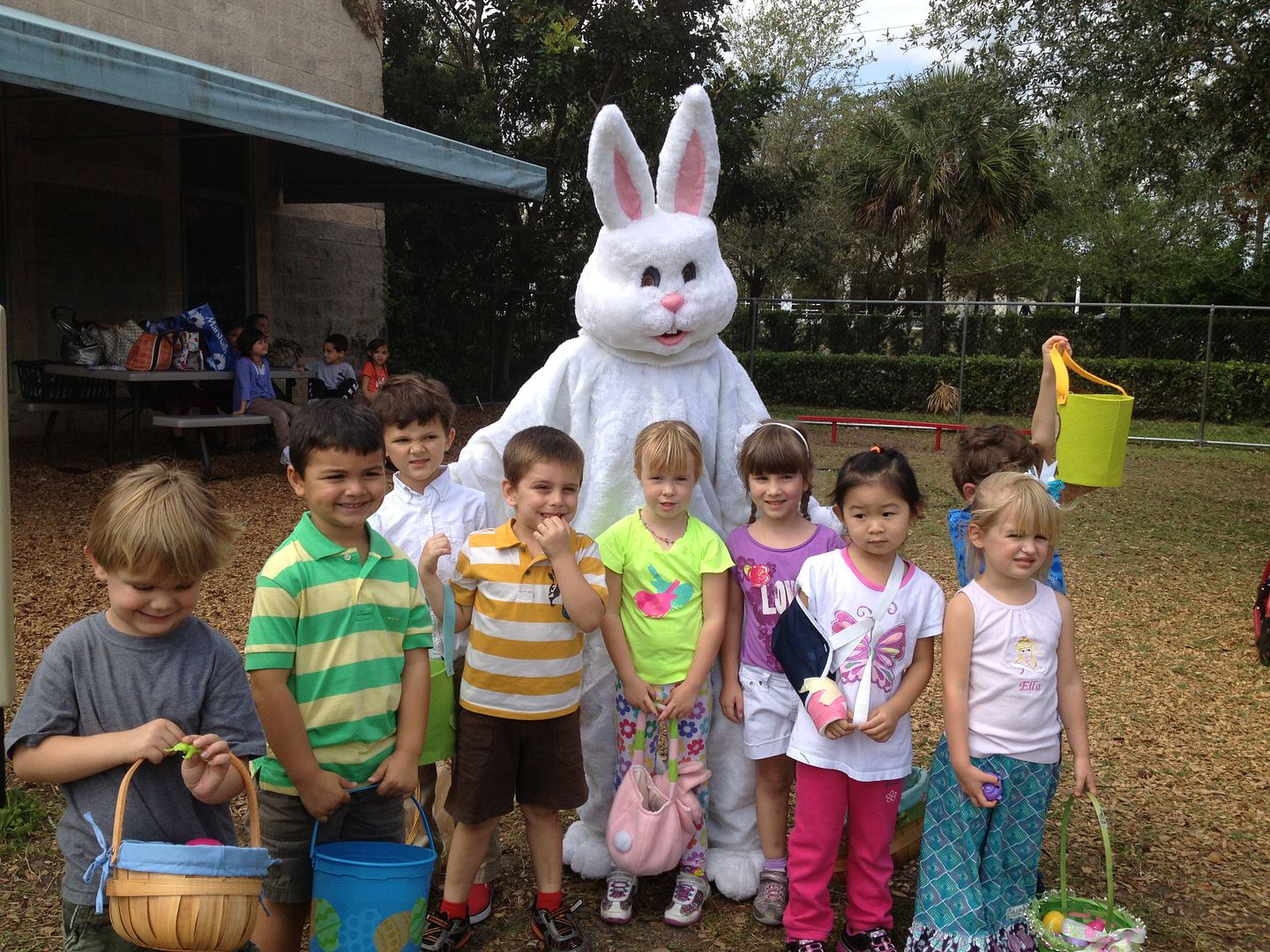 An Easter show at school where she sang her heart out! She was pretty nervous beforehand so we were holding our breath hoping she wouldn't back out last minute or be a puddle of tears. Wrong again!
Her cheering section...
I couldn't love this dress more if i tried - mom got it for her birthday from Etsy from the idea from Maribeth and wow, is it perty! Thanks mom!!!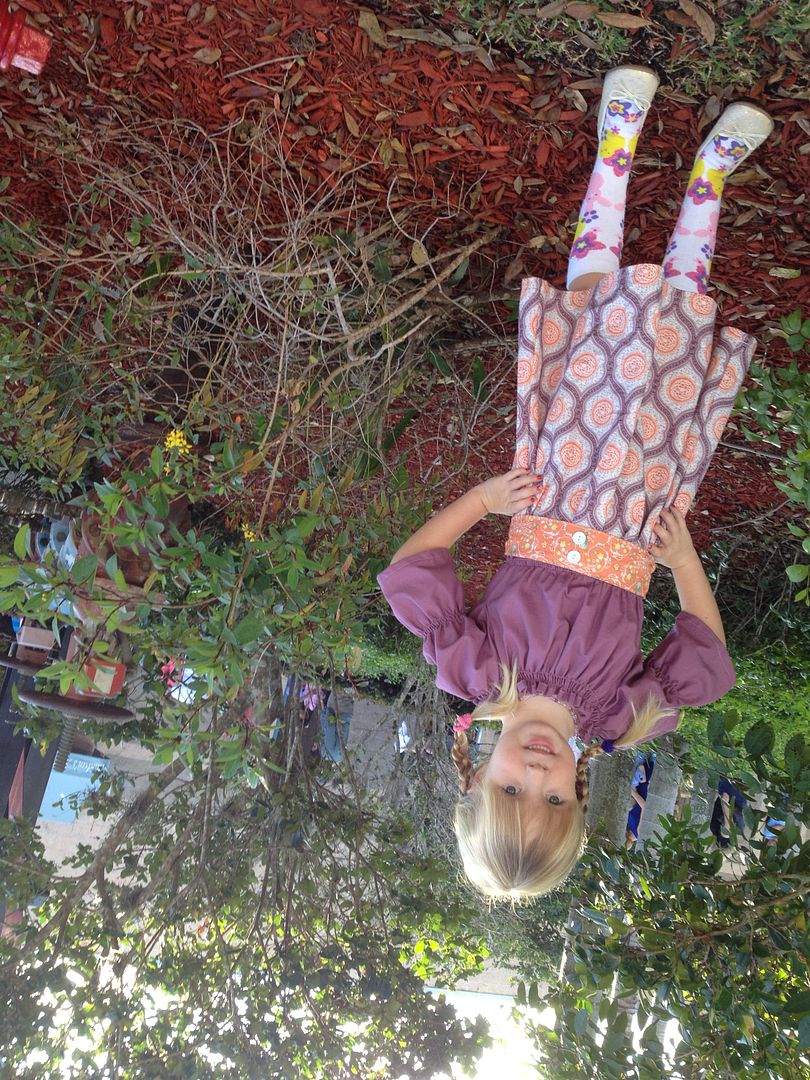 G didn't warm up to this bunny nearly as much at the egg hunt.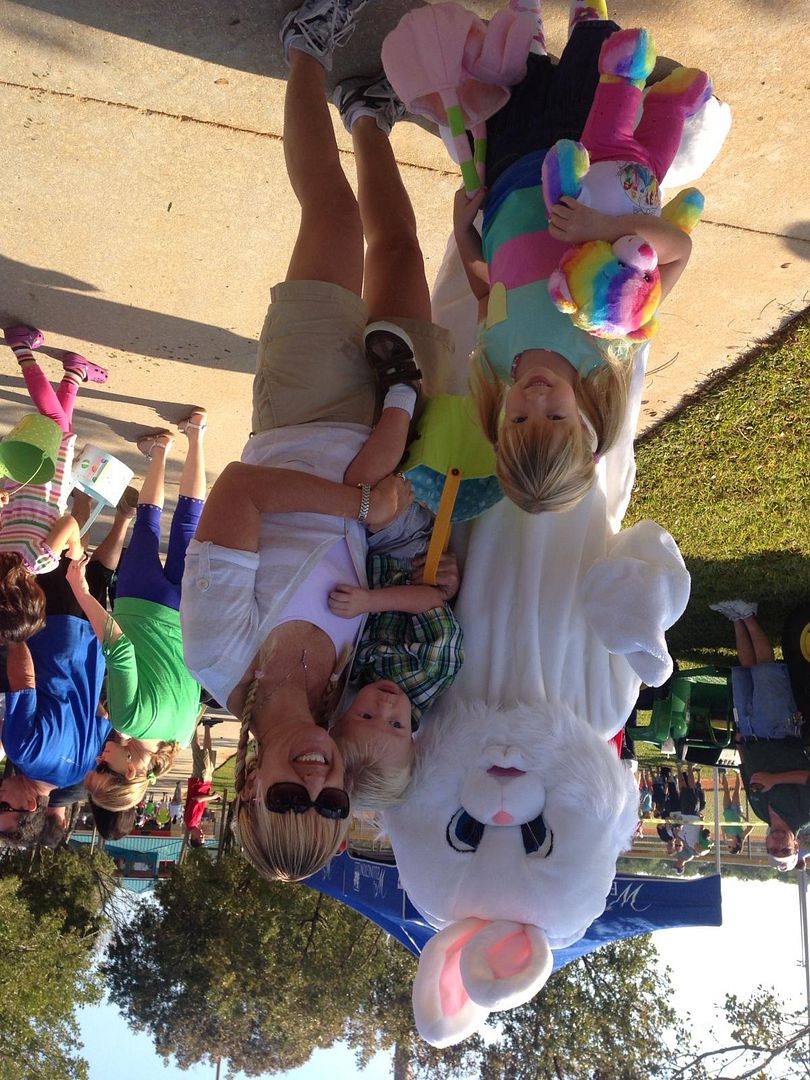 an attempt at a family pic at the egg hunt.
and a time out in the middle of the egg hunt....
I have 30 pictures like this where she puts her arm around him as their walking trying to guide him in the right direction and he usually says "all done back lily" but she keeps on trying. She always wants to hold his hand too and she usually hears "all done hold hand lily". Can you tell he says "all done" a lot. it's his modern day version of "no" which we're hearing plenty of lately.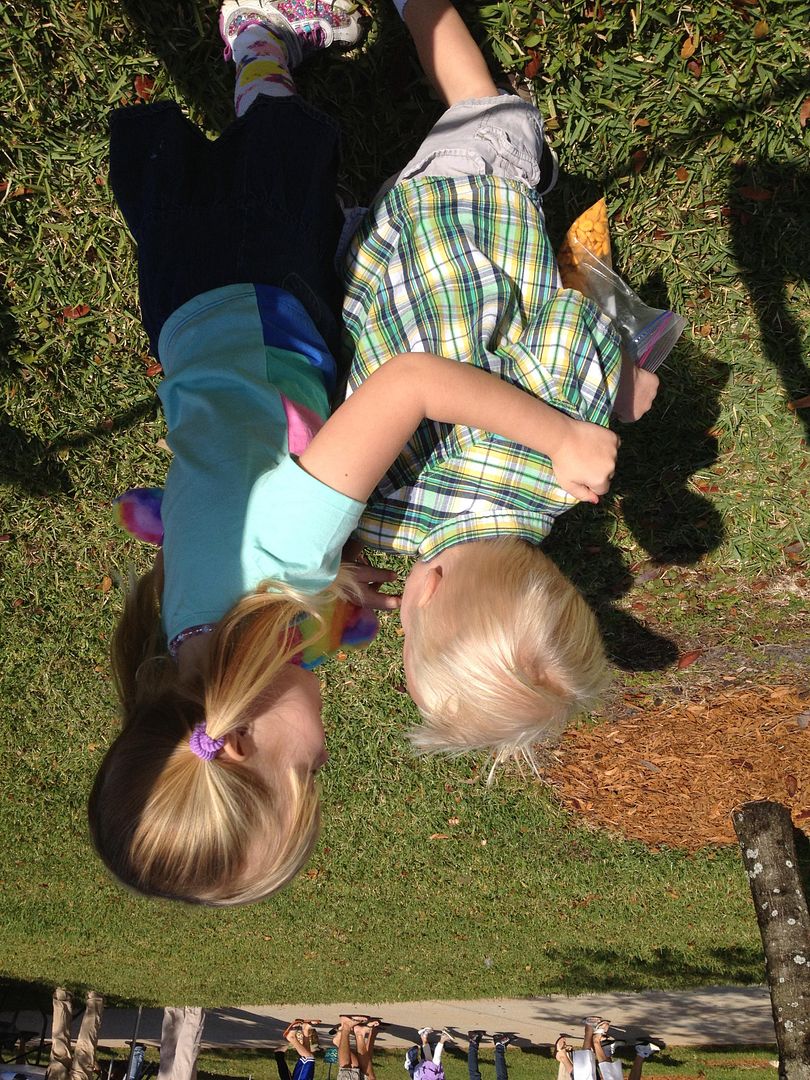 Lily went to the mall with Jen for a special birthday surprise at Build a Bear and LOOK who she got to ride in the elevator with out of the blue!!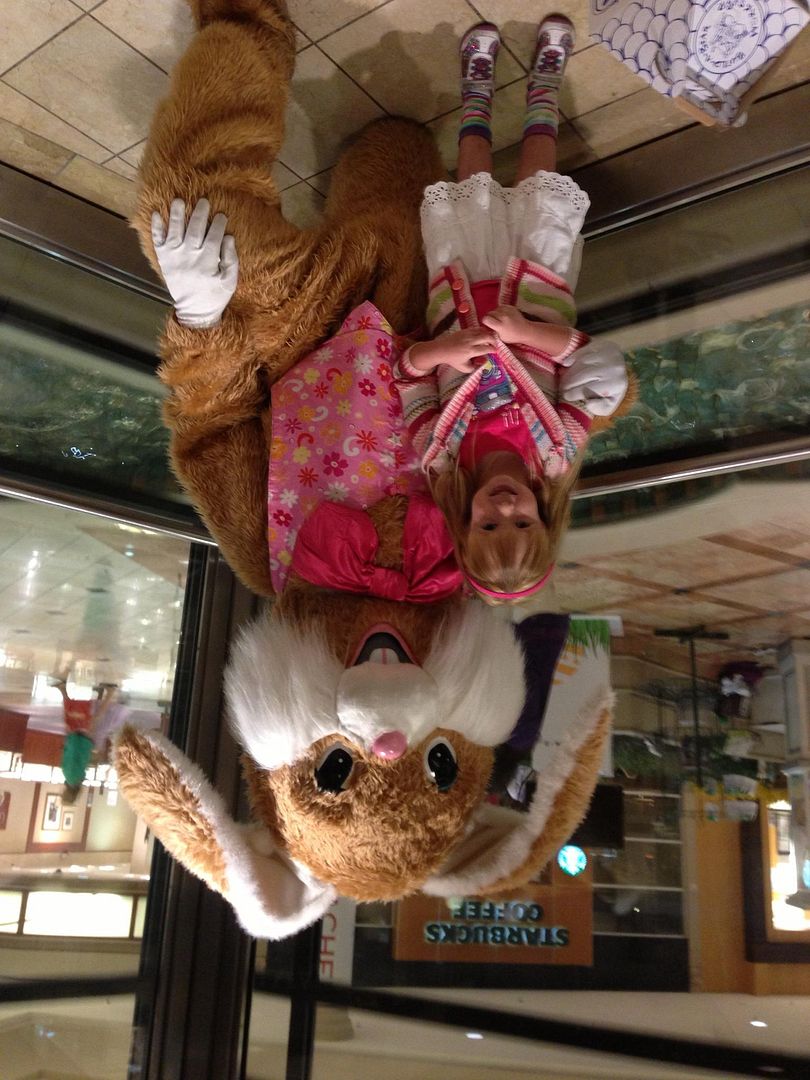 on the hunt... literally. Egg hunting is serious business...
as you saw from a previous post, G didnt want any pictures on Easter (or any other day) so this was the best we got that day.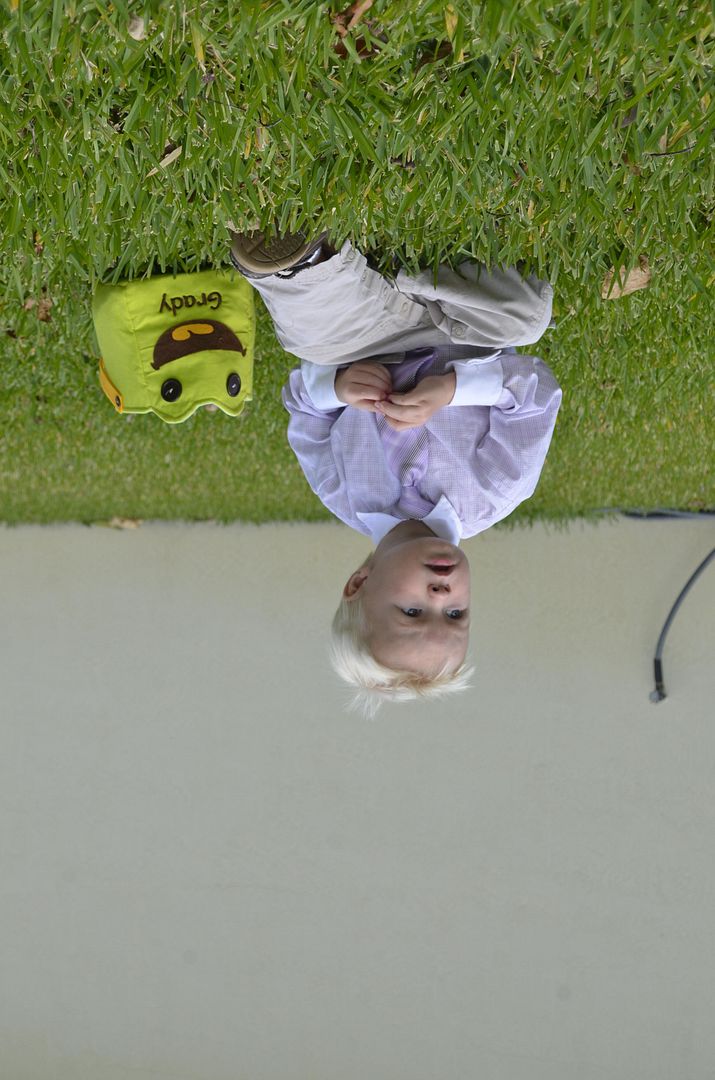 how cute (and old) is Douglas??? (d's foot photo bombing)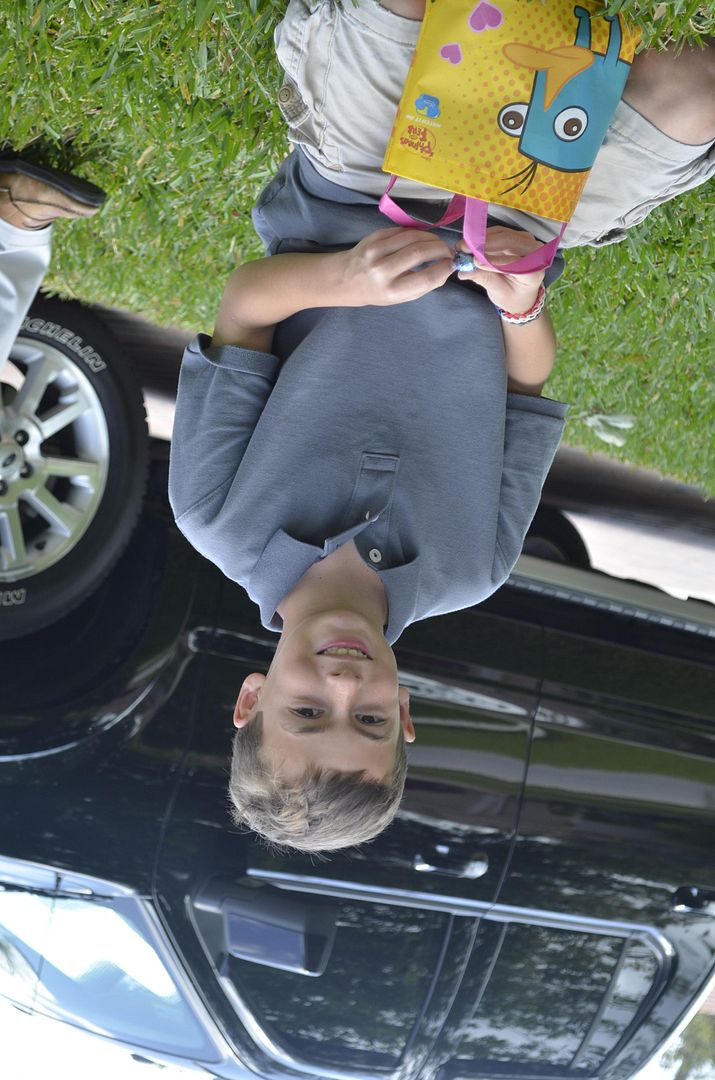 Gpa the assistant...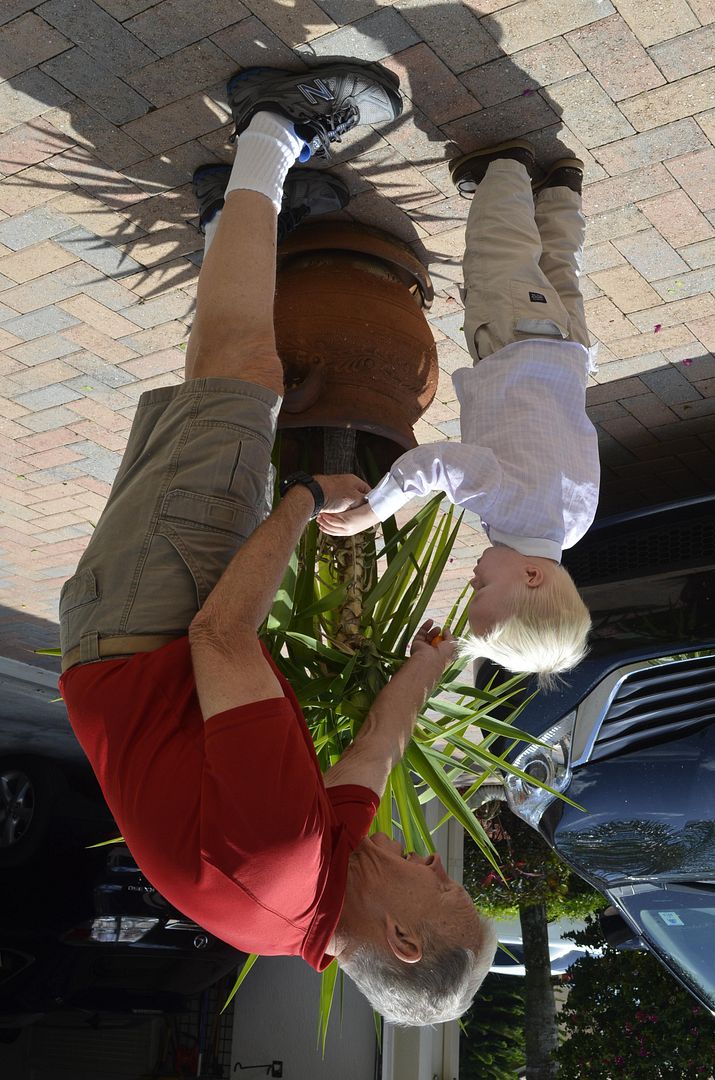 too funny not to post these pix again...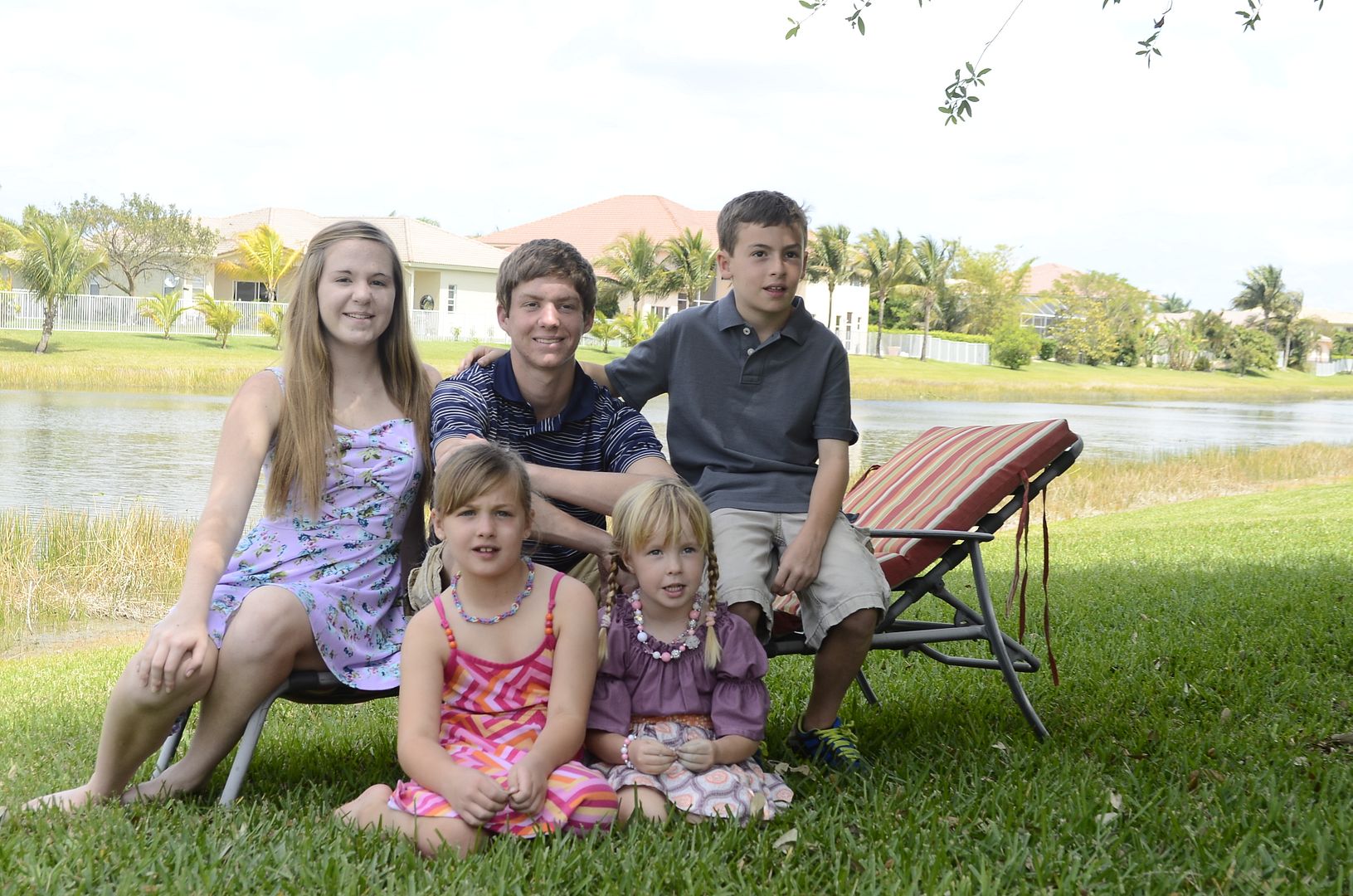 this is the best cousin picture we got that day - maybe next year G...
These 2 are as sweet as they look....
omg i can't buy enough frames for all these pictures!
awwwww
i love these girls so much!! role models galore for lily!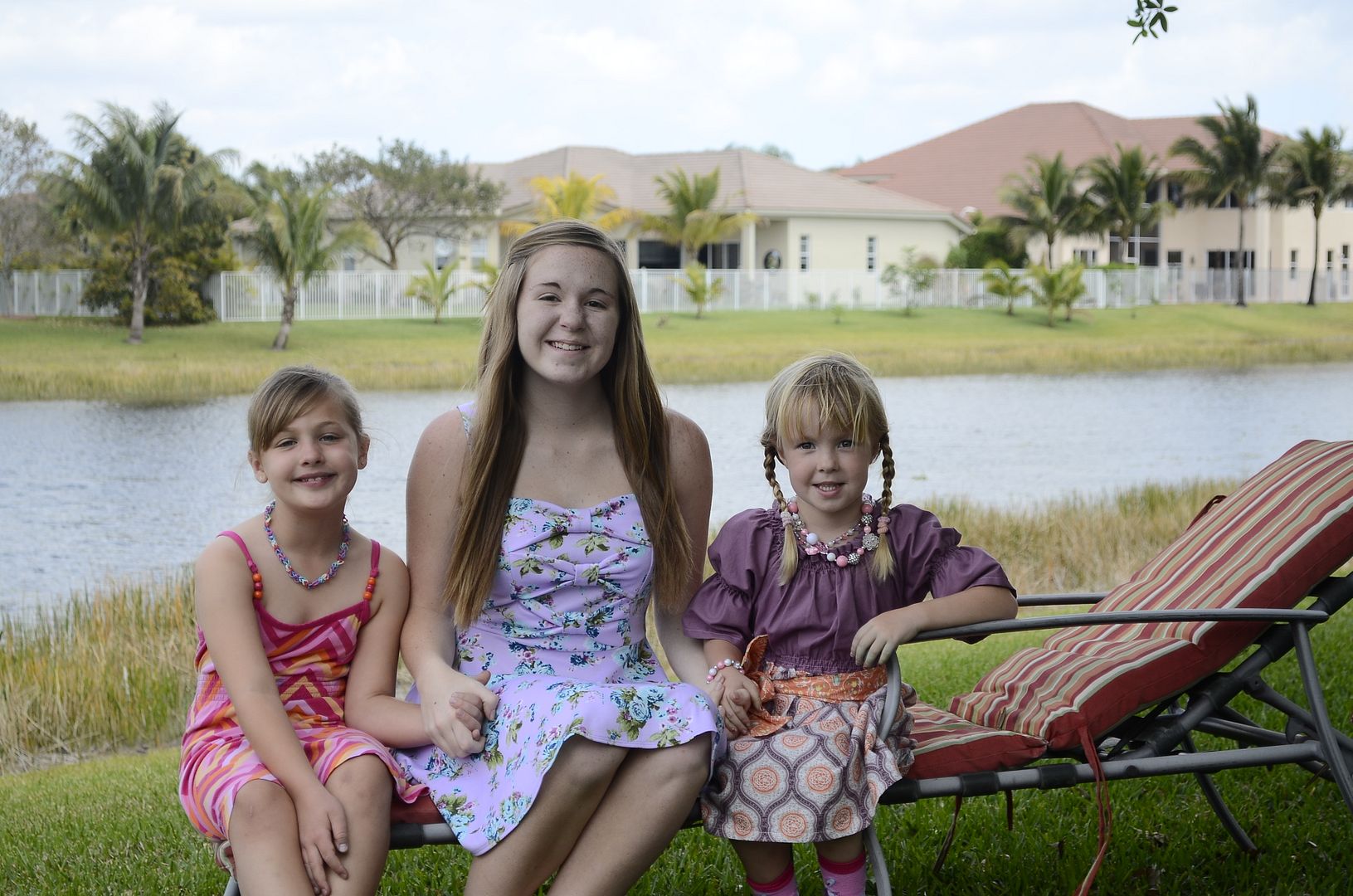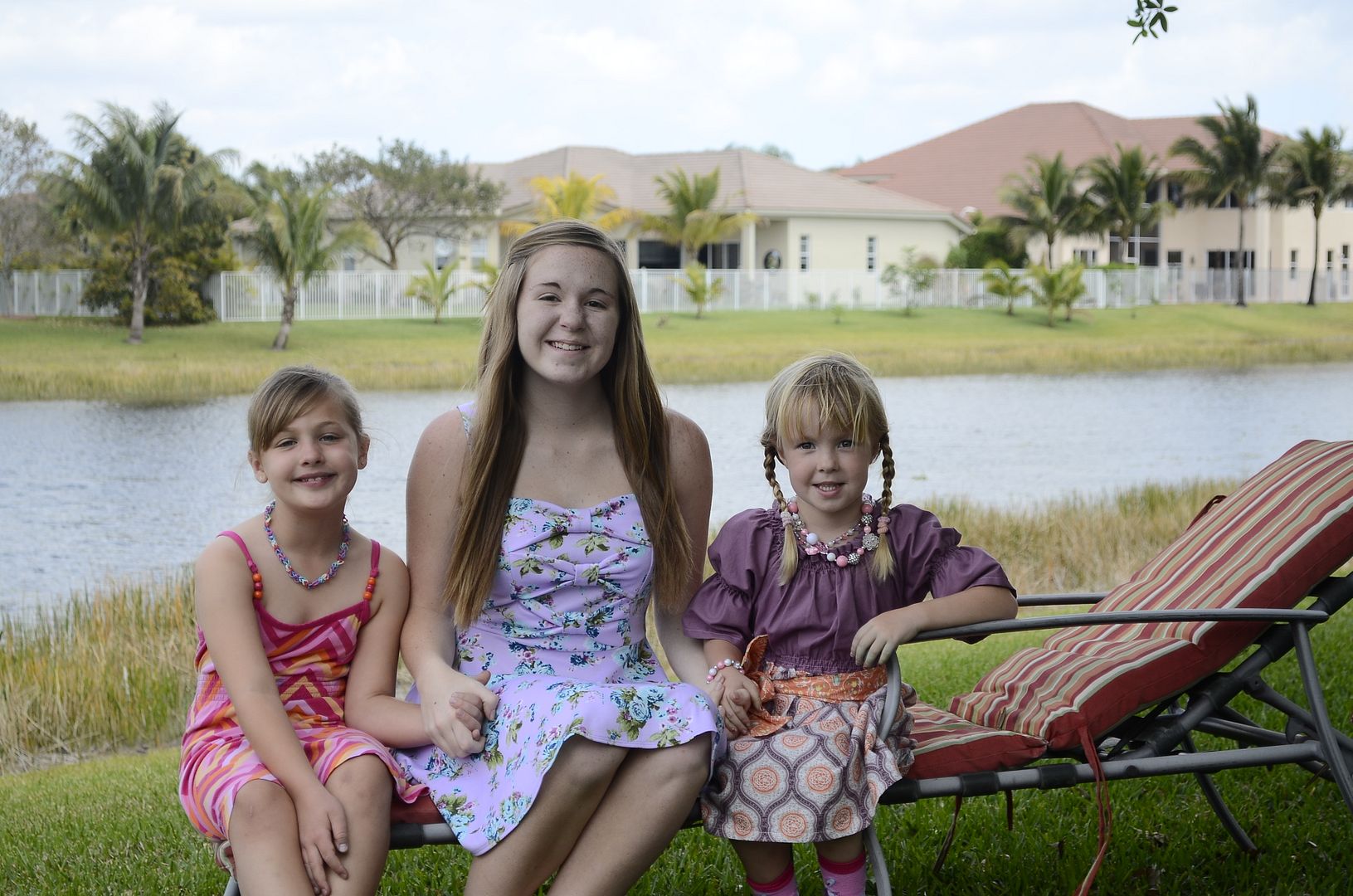 sorry i can't stop.
caught in the egg hunt act...
Can't say enough happy, loving, heart bursting words about this picture and these people. I love them all individually for a million different reasons and then as a group it's a bundle deal of amazingness! WE ARE SO BLESSED!! I wanna sky write it in the air.
Life is good!