There's a mod podge of pictures with no semblance to the order, but strung together equal a lot of fun. I keep waiting for life to slow down, but then when I think about it, this is like the college days when everyone tells you it'll be the best time of your life and you look back on those days with such adoration and great memories wondering how you ever made it through the all nighters studying for a test and you remember only the good times. I can see that being true about our long years (but short in reality) time with Lily and Grady. It'll be this beautiful blip on our radar of life. Everyone tells us it happens in a flash and you wake up and they're off to college. Trying to capitalize on this time with them is awesome and an overwhelming task all at once. So we push through, focusing on the positives and ignoring the tantrums along the way savoring every sweet bit that comes our way.
Lily acting like one of the big kids...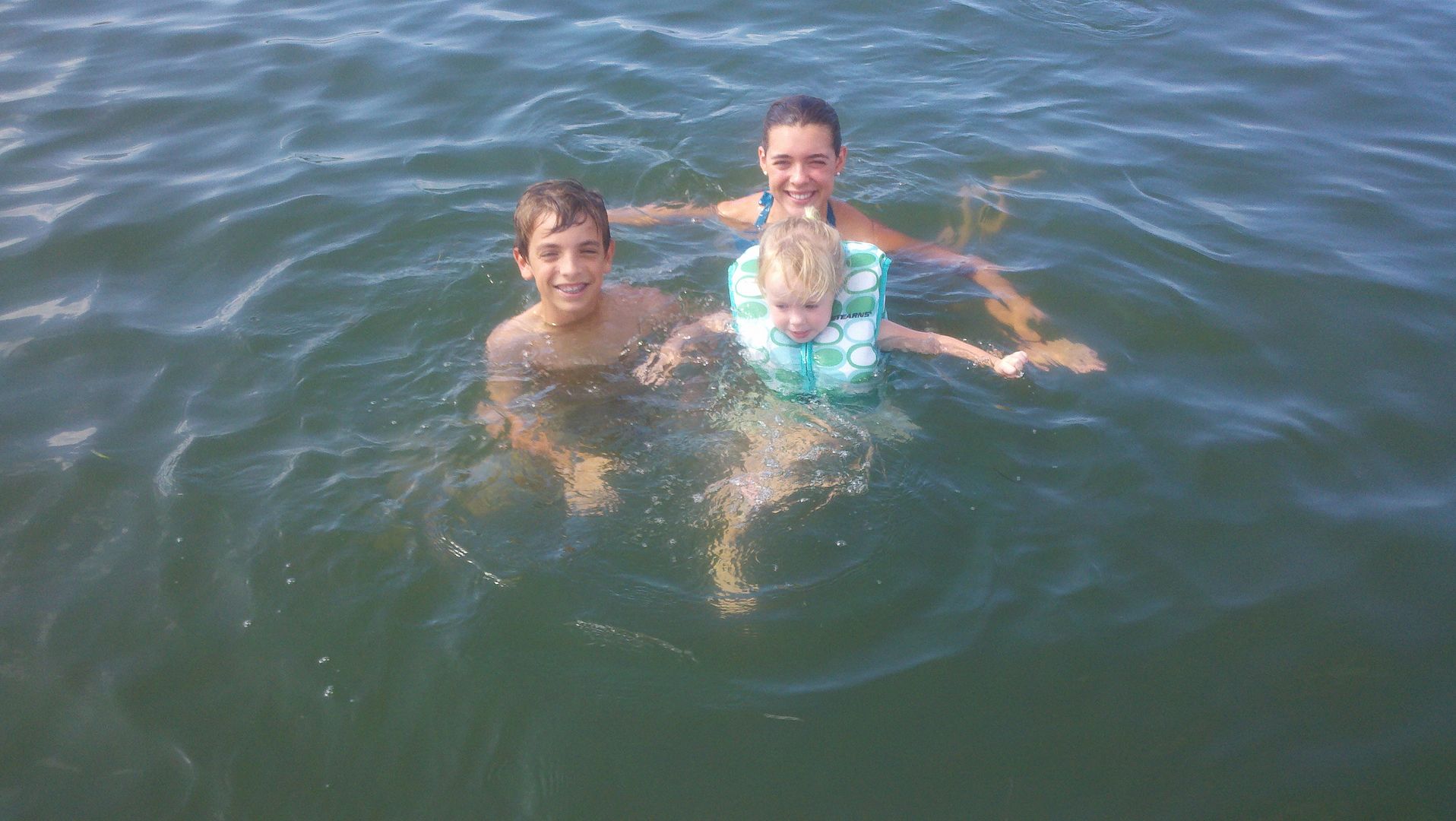 Grady hanging back with his sweet, wonderful, amazing godmommy...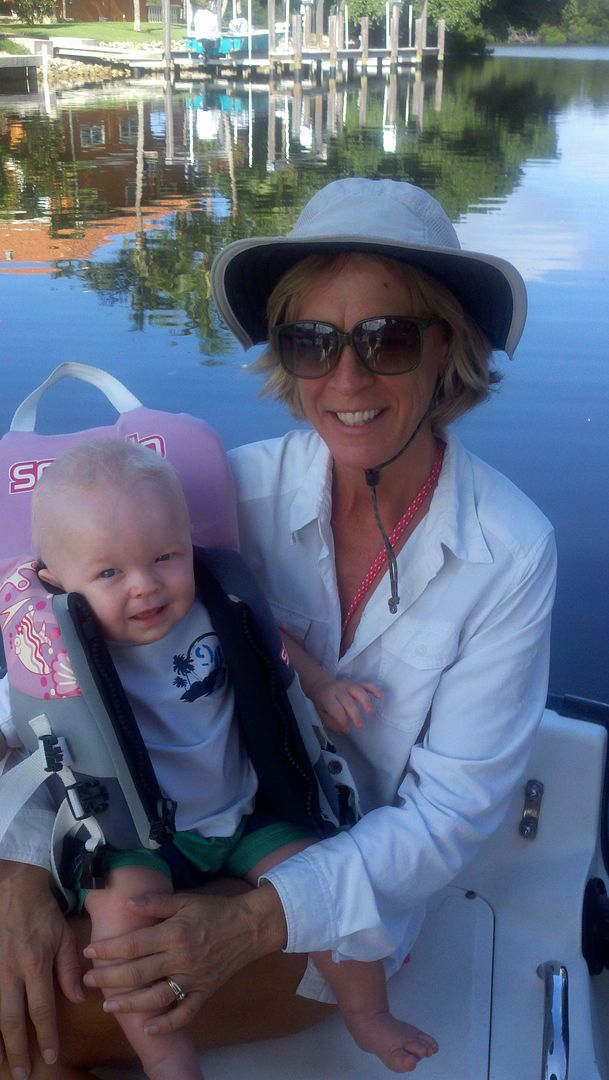 this makes me laugh because Abbey could take lily down in seconds flat, but is gentle as a newborn kitten. we were dog sitting for Jen's sweet pups, but my mom may have misplaced 1 for a couple of hours. Dog's name rhymes with Snabby. I wont tell you where she found her.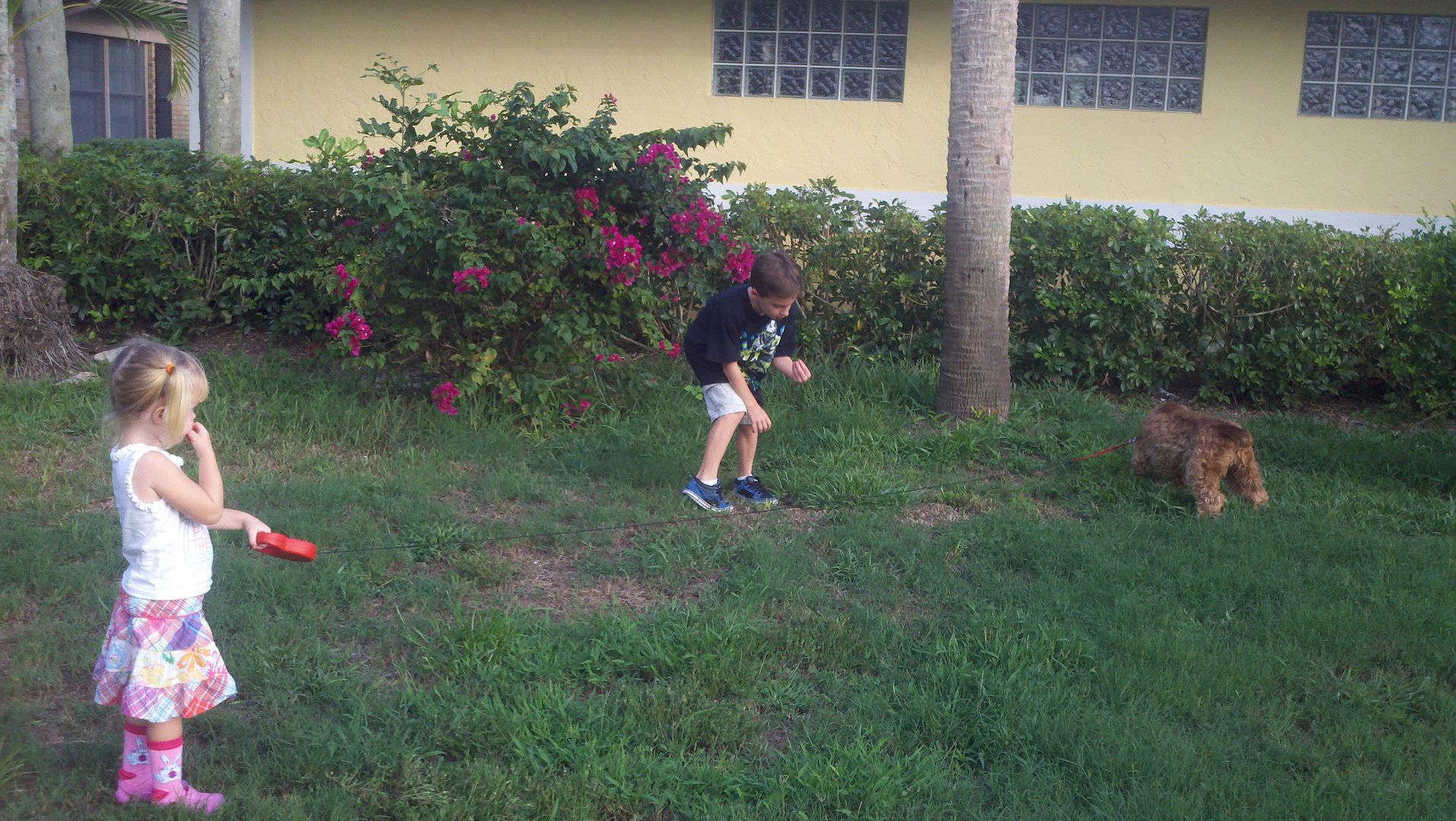 Little ms wants to be independent, but not sure she's ready for it
, insisted on sitting at the bar away from her family while she 'consatwated' (ala concentrated) on what to order.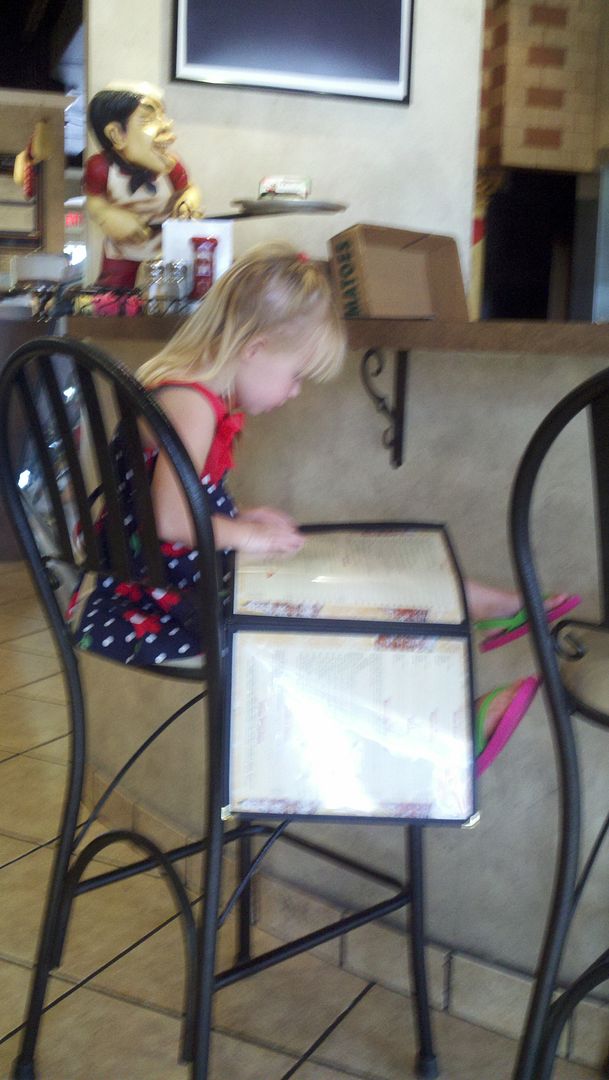 another beautiful sunet - i could do this 7 nights a week. minus the rain.
and this boy doesn't stop moving. i never understood why they sold toilet locks and locks on doors. Lily never tested any of that; it was all nonsense to her, but I could buy stock in the locks now because he's on the move and suuuuuuuuuper fast! He tries to splash in toilet water, clears tables of any nicknacks and takes toys from lily like a bank robber and zips off in flash. It's like he's playing a contstant game of hide and go seek, but doesn't tell us to close our eyes and count. I swear he's going to be on the track team in a few years. his hands slap the tile so loud you can hear it around the block. This boy is on a mission when he goes places. Smiling the whole way there.
I had my hair in 5-6 buns to lighten the roots in the sun. I took them out and this is what happened. This is how I feel most days internally so might as well my hair shows it too. Some days are like a well oiled machine, while others I feel like I'm on the next episode of Punk'd. Hence the hair.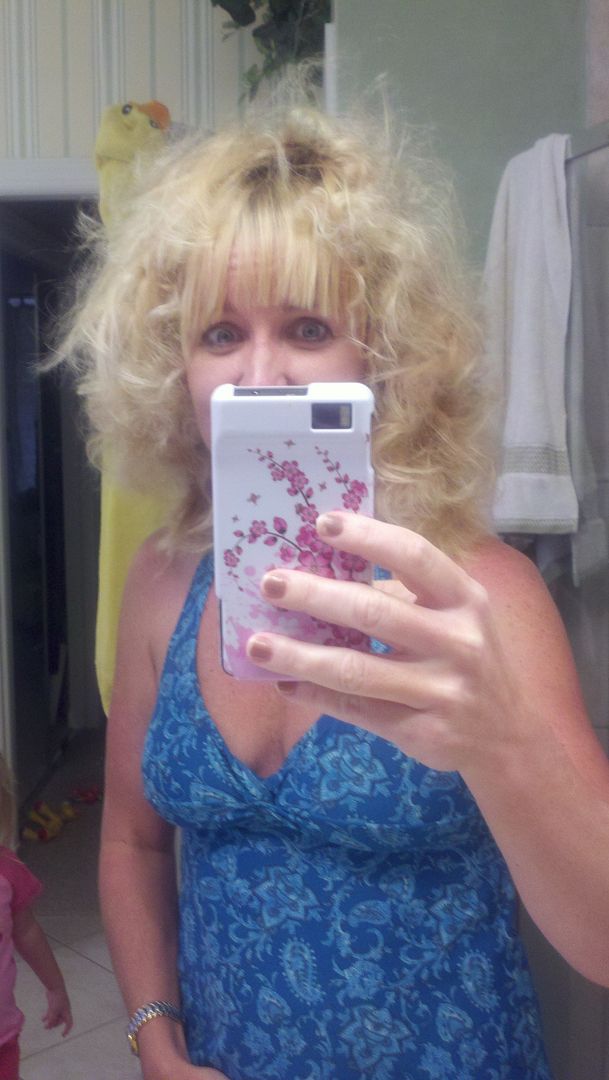 if Grady's not on the track team, he'll be fighting fires...
and miracle Reed born at 2 lbs, 3 months early turned 3. Seeing him blow out those sweet little candles made my heart melt.
Taylor Swift concert this summer that blew my expectations out of the water. I went so I could watch Katie and her friends going nutzo until I realized I was one of the people going nutzo too. It was incredible!!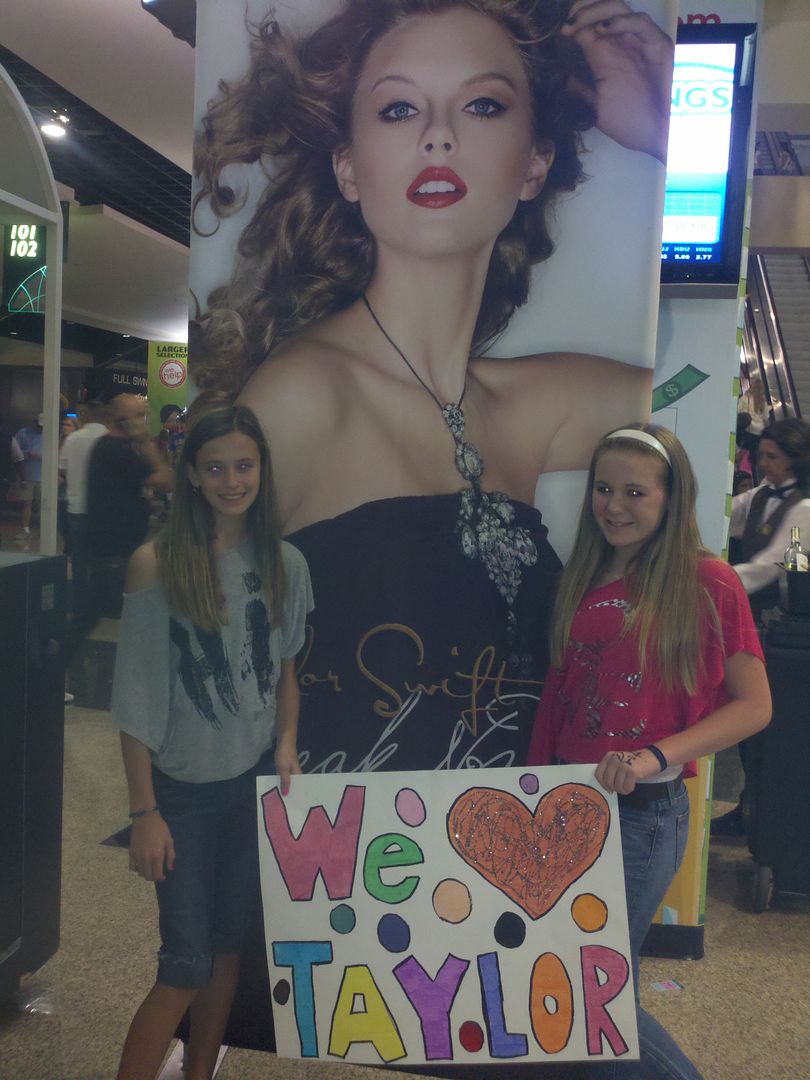 an old video, but these smiles and giggles brighten our everyday so much...

here
vroom, vroom, off to the races to see what tomorrow brings. All the while looking for Ashton Kutcher around the corner...
life is good.