psst, david and i had twins 9 months ago. a boy and a girl. here's the picture to prove it. While pregnant with Grady I was TERRIFIED of twins bc they implanted 2 embryos, but after Grady arrived, I think it would've been UBER COOL.
Since that didn't happen, we have Ella to fill in the gaps.
Ella and Grady sitting in a tree...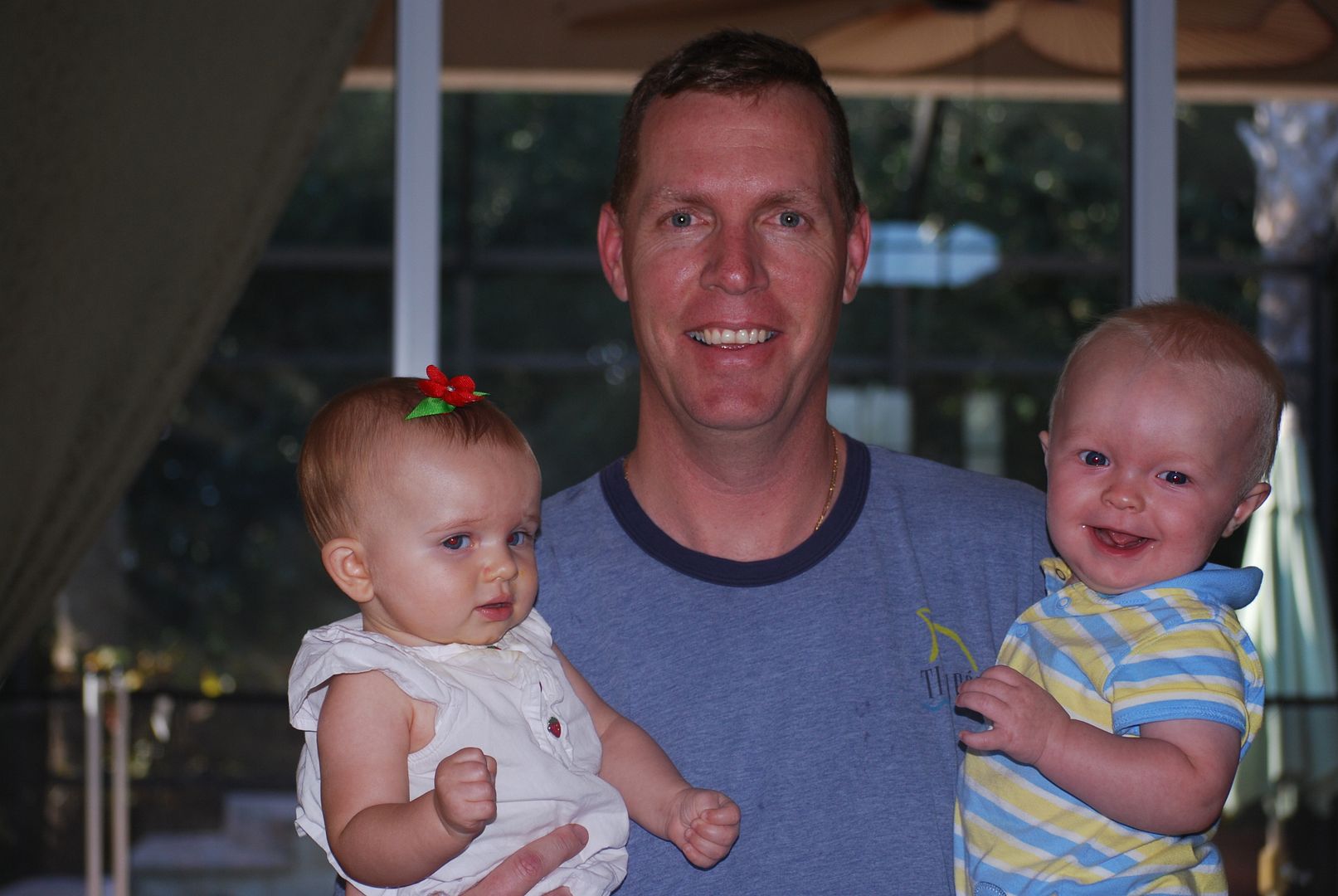 p-l-a-y-i-n-g.
and l-a-u-g-h-i-n-g.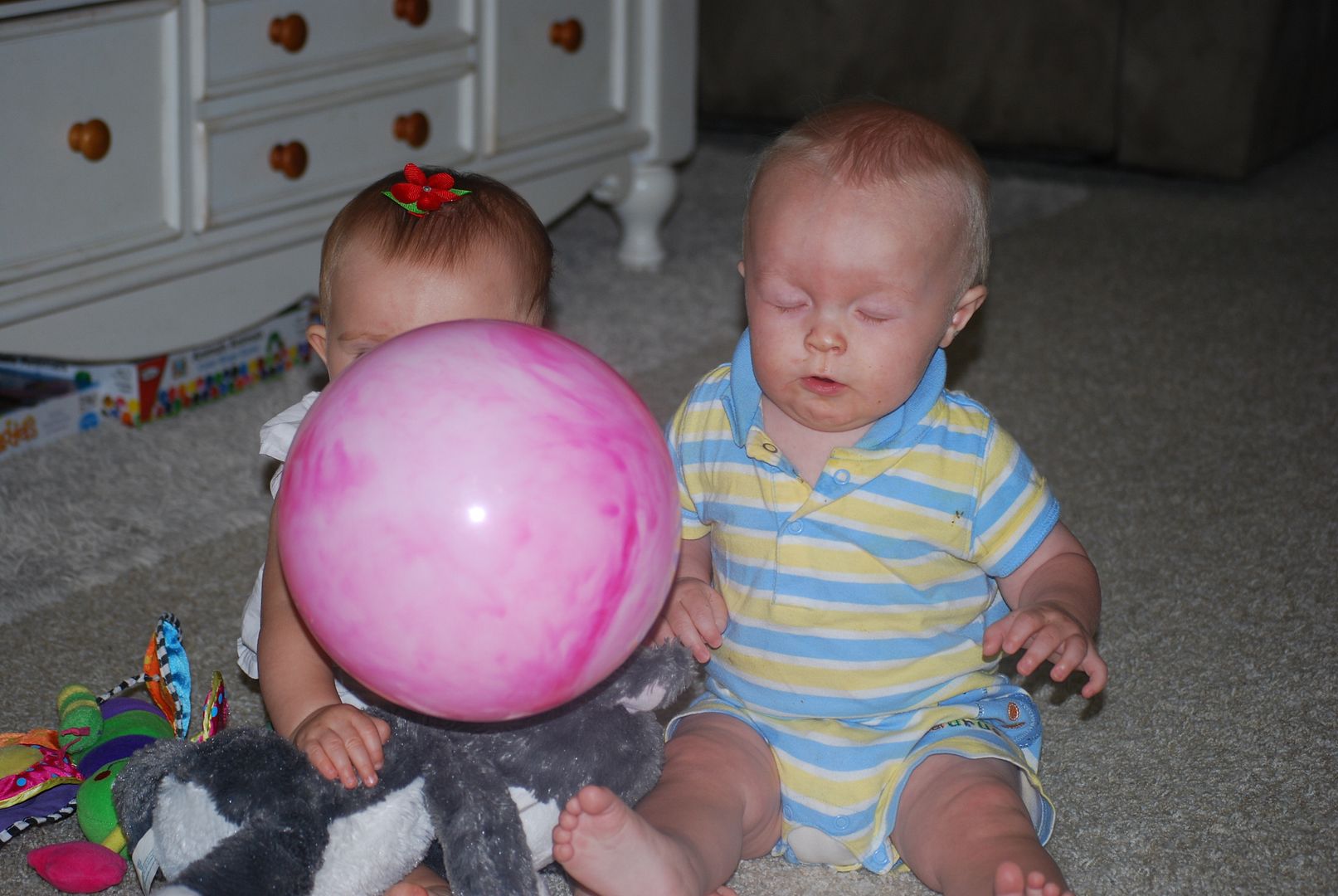 Lily loved the company.
and so did Julie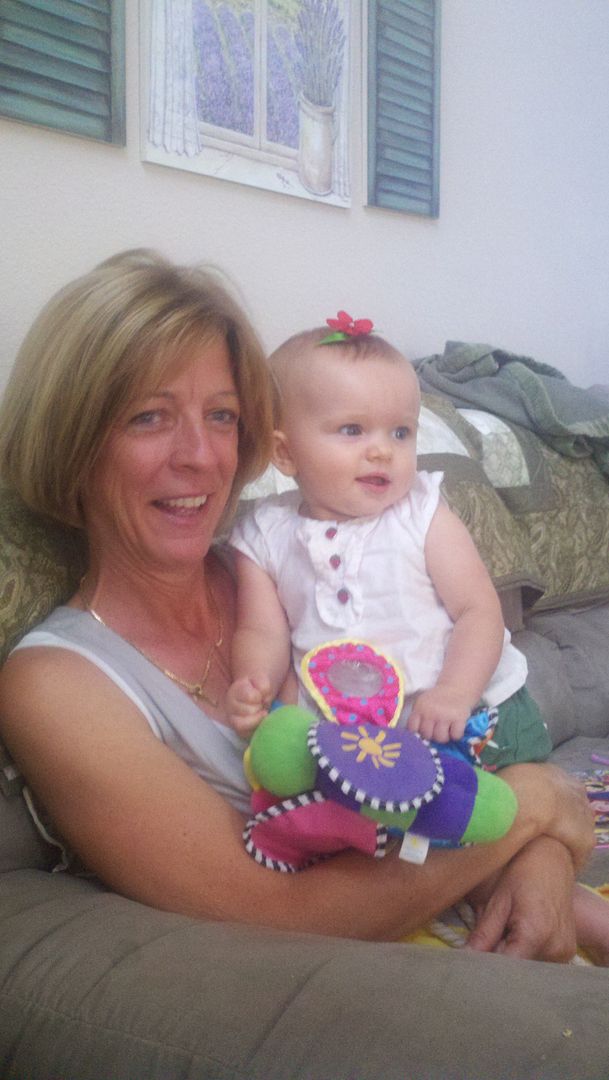 Ella's mom and I both struggled for years to have babies and prayed so much for each other and somehow divine intervention struck and they were born just hours apart from each other 1 day apart.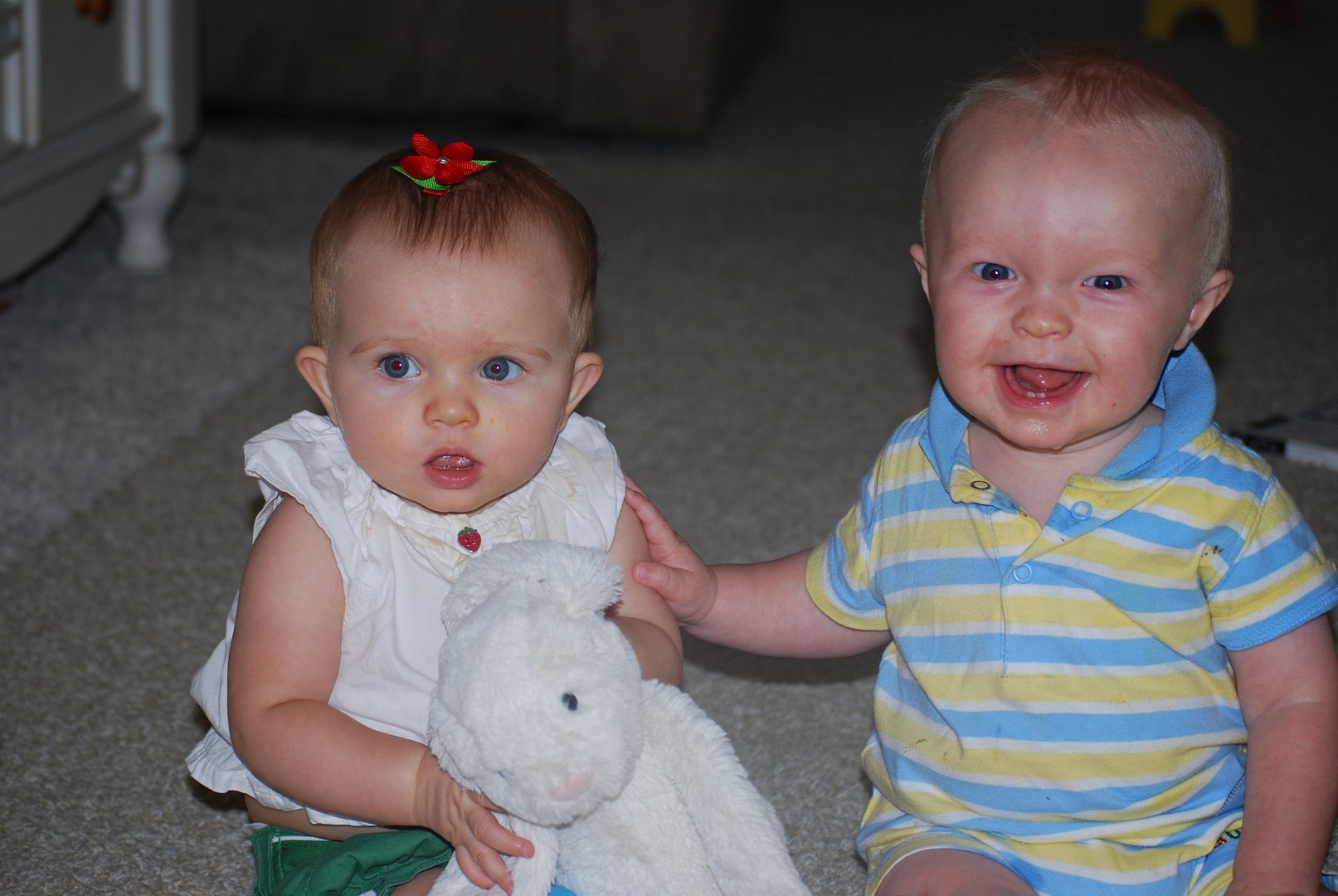 there are no accidents.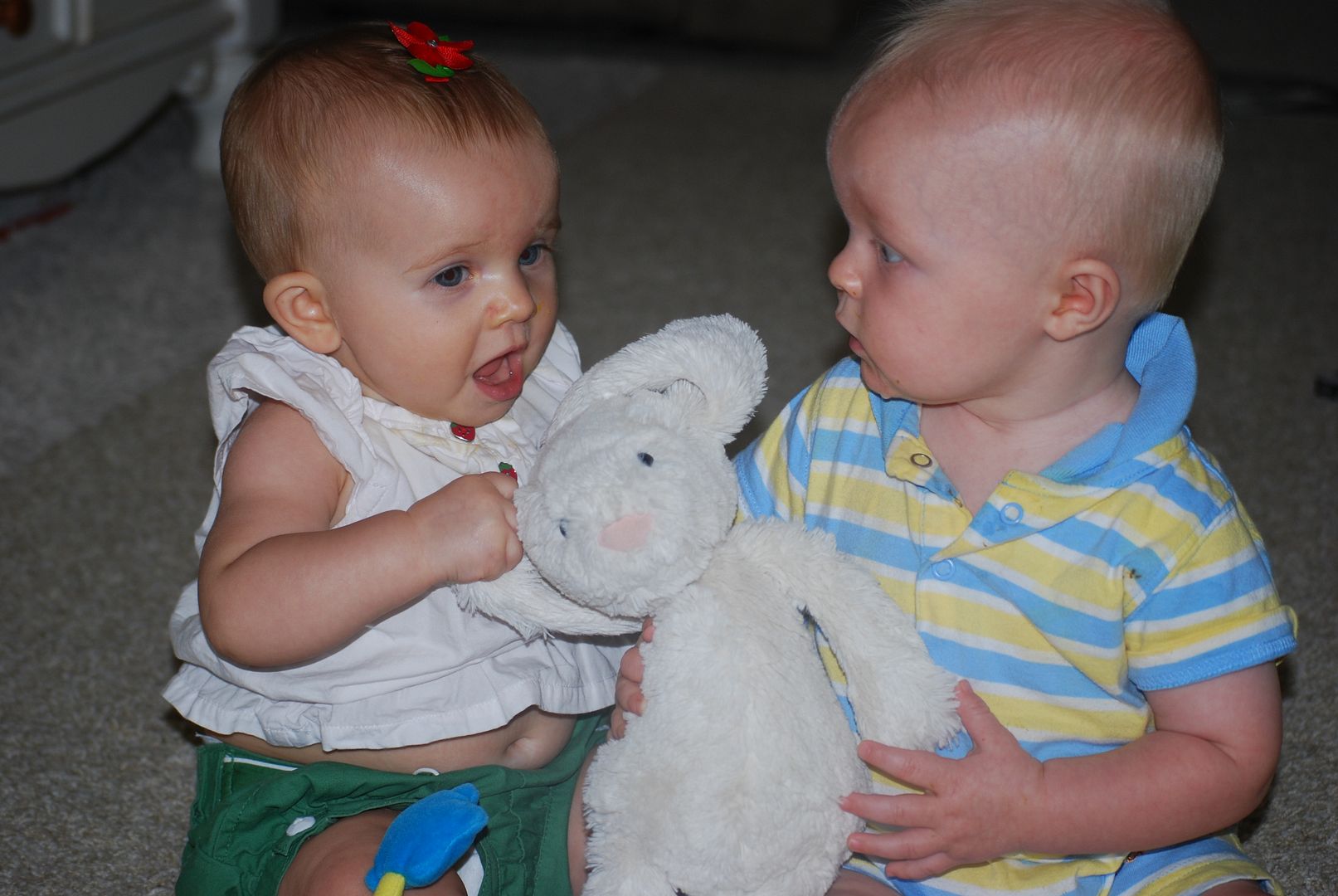 connected forever in each other's hearts and in their story.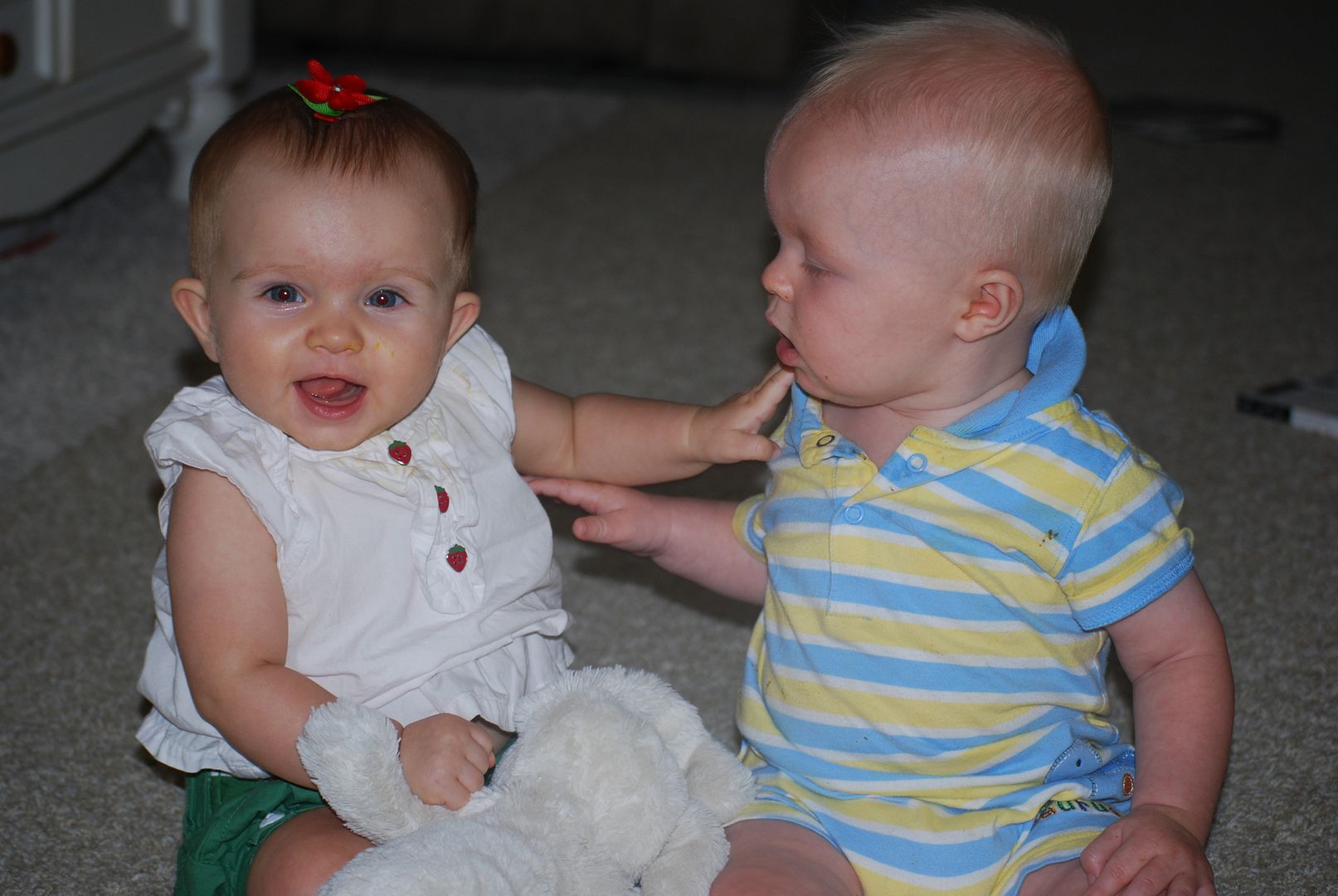 babies together make me giddy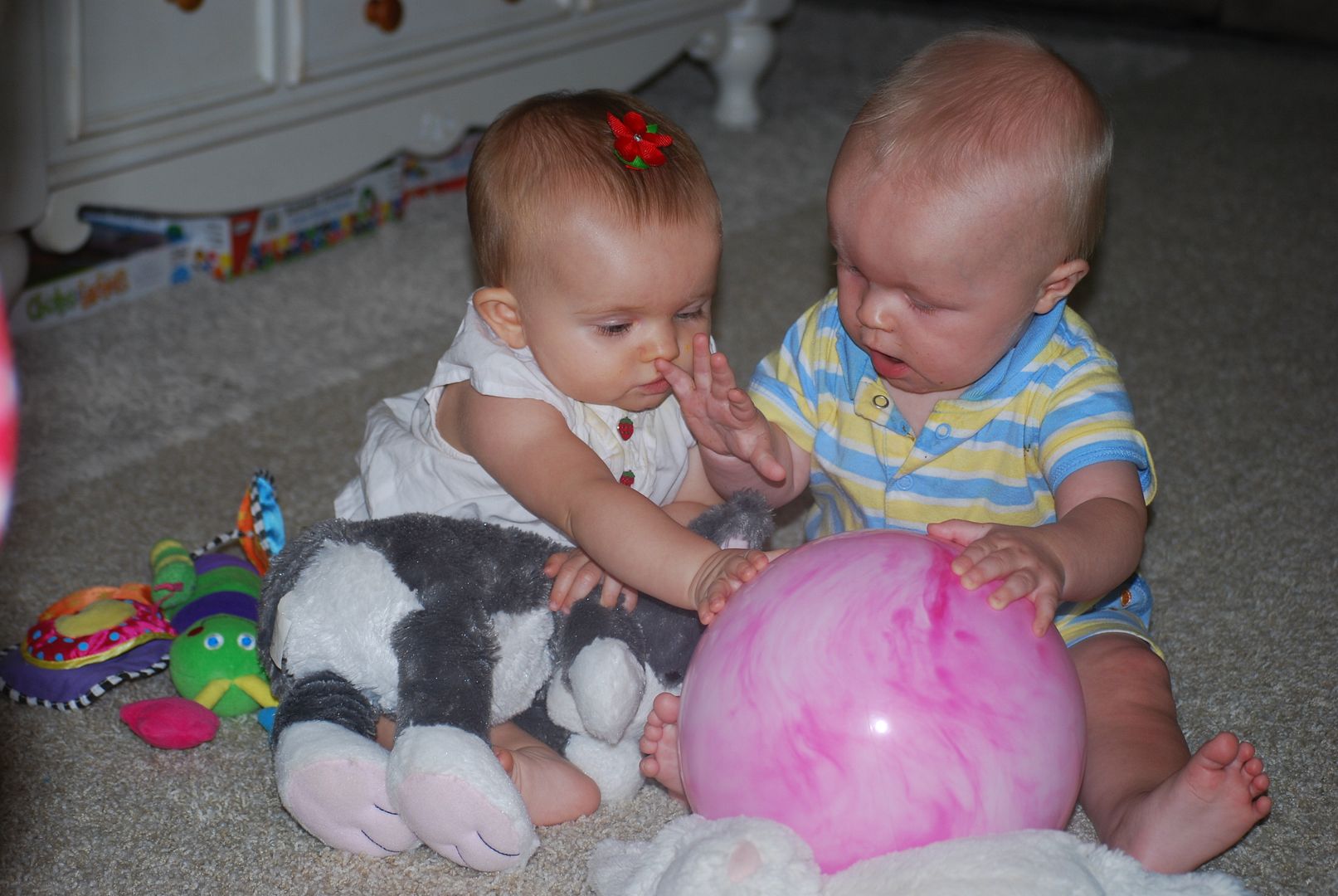 and happy babies make me even happier.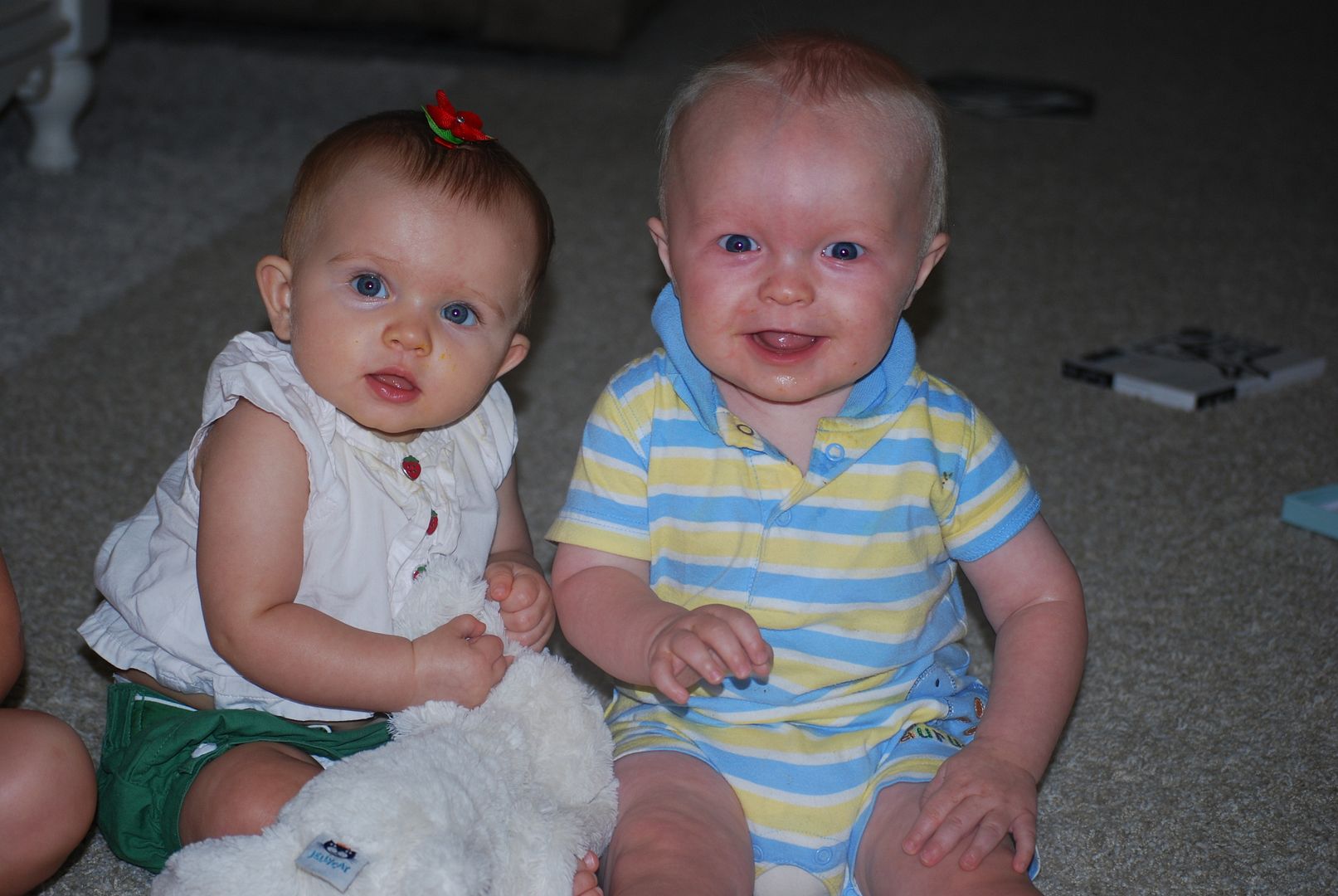 these are pictures and memories we'll look back on in years to come and gawk at just how little they once were. Ella is as adorable on the inside as she appears on the outside. and her family? to die for.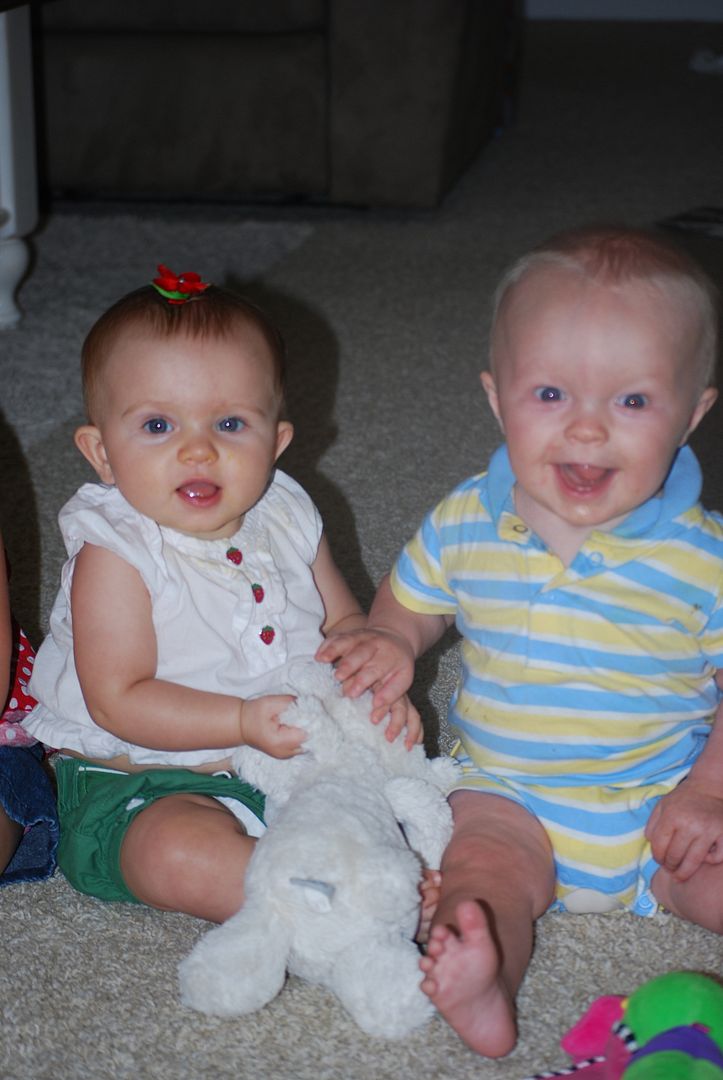 we'll look back wanting to preserve that sweetness in a bottle and sprinkle it around the world.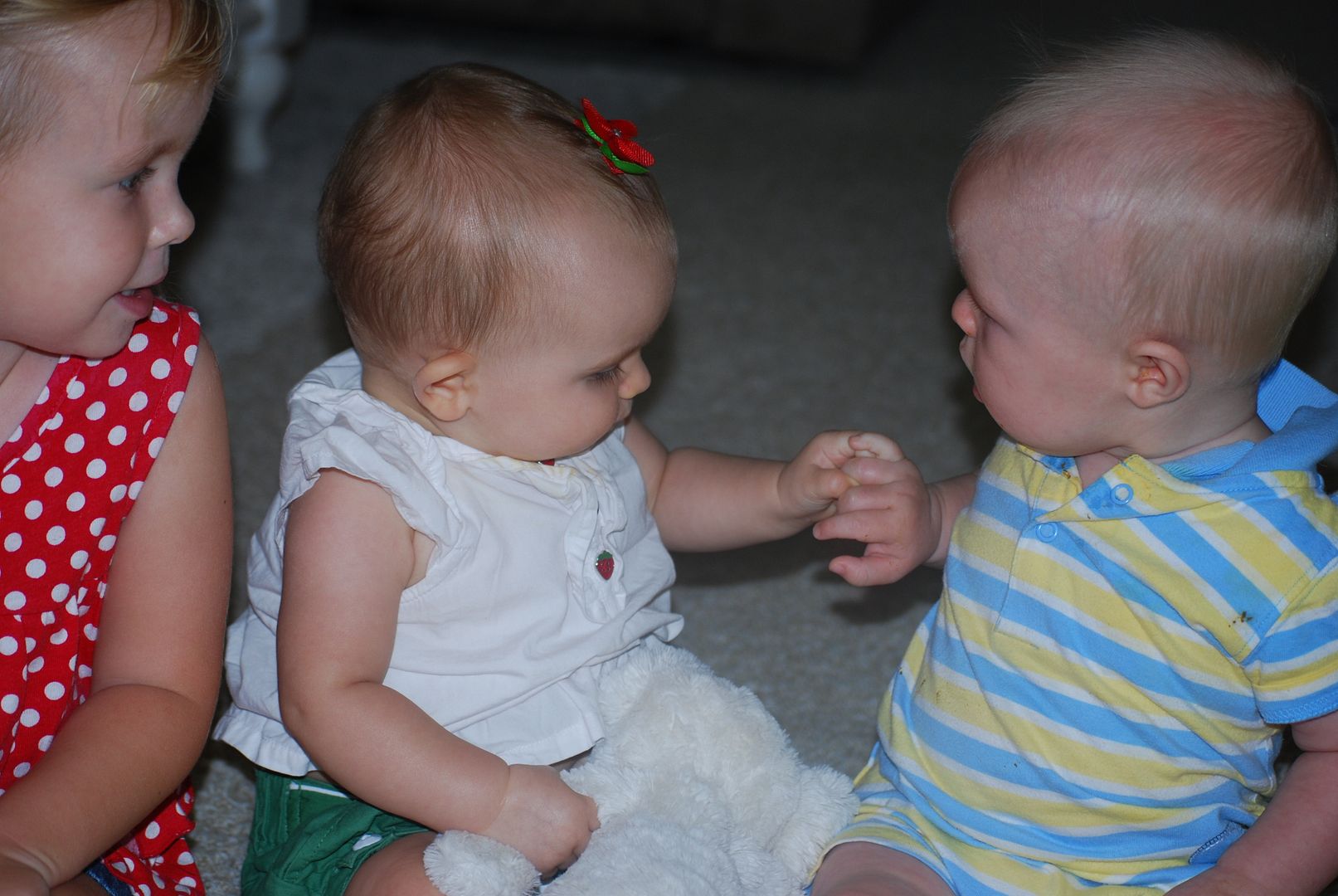 and I think these pictures will be the closest we'll get to that wholesome goodness. mmmm
life is good.