See these people in the picture you don't recognize? That's David's Cousin Sandy and hubby Bill. They live in Tampa and are the nicest people on the planet.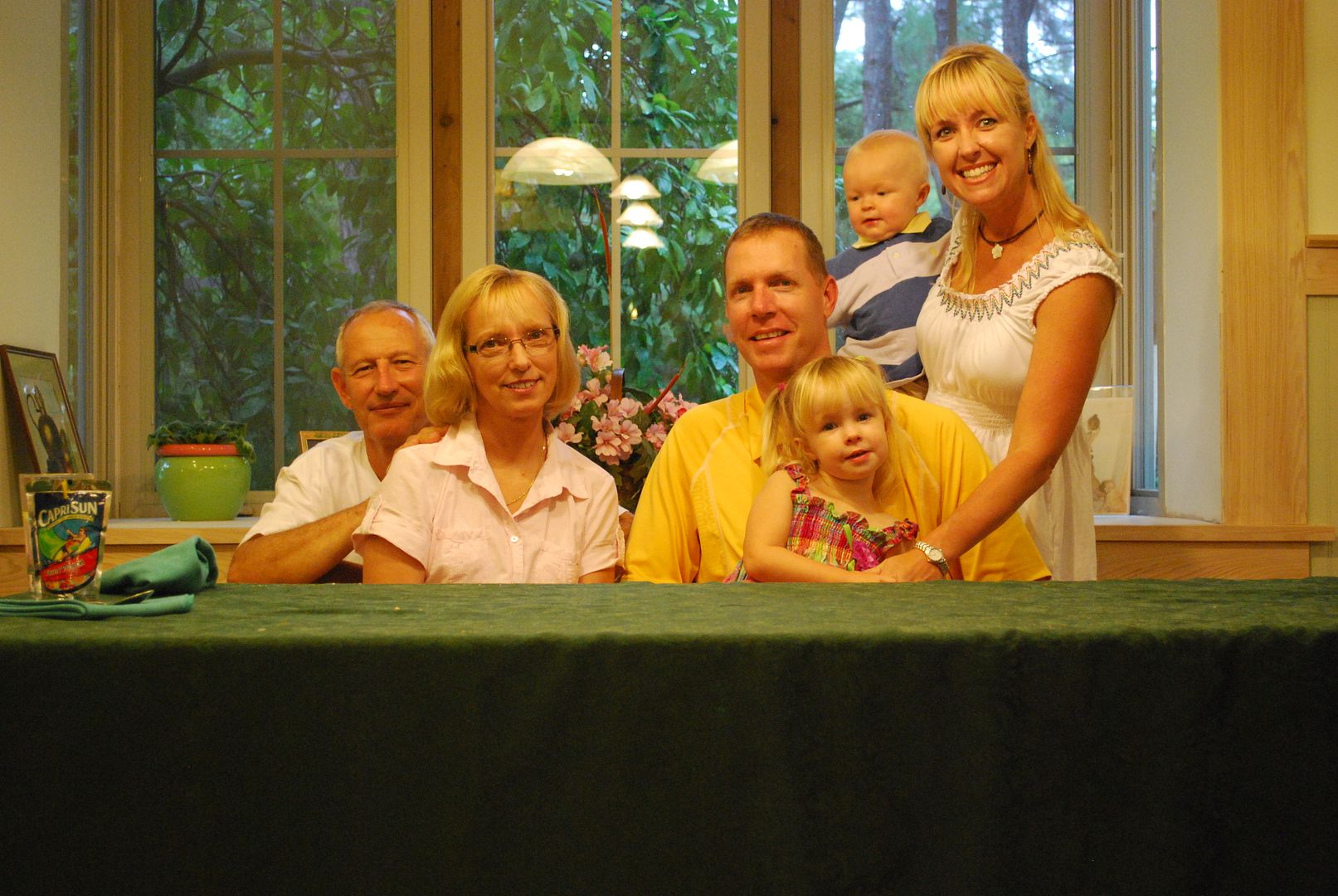 For real, I think everyone in the Hutcheson family are all so nice, wholesome, and kind. All of them. If we had a reunion of just David's side of the family, there'd be so much kindness swirling around, I'm not sure I'd fit in. They're like Little House on the Prairie nice people. I thought I was a nice person until I met all of them. Whew doggy,they put me to shame.
Grady was pretty happy to take this picture.
For years, they've been saying "you should stay at our house in the keys whenever you want", but we've never taken them up on it. They built it with their very own hands and heart. He's a contractor and a whiz with all that building stuff so they decided to build an actual house in the Keys. Don't all people do that? Well, it took a few years to finish and we'd hear the play by play, but never knew what it looked like.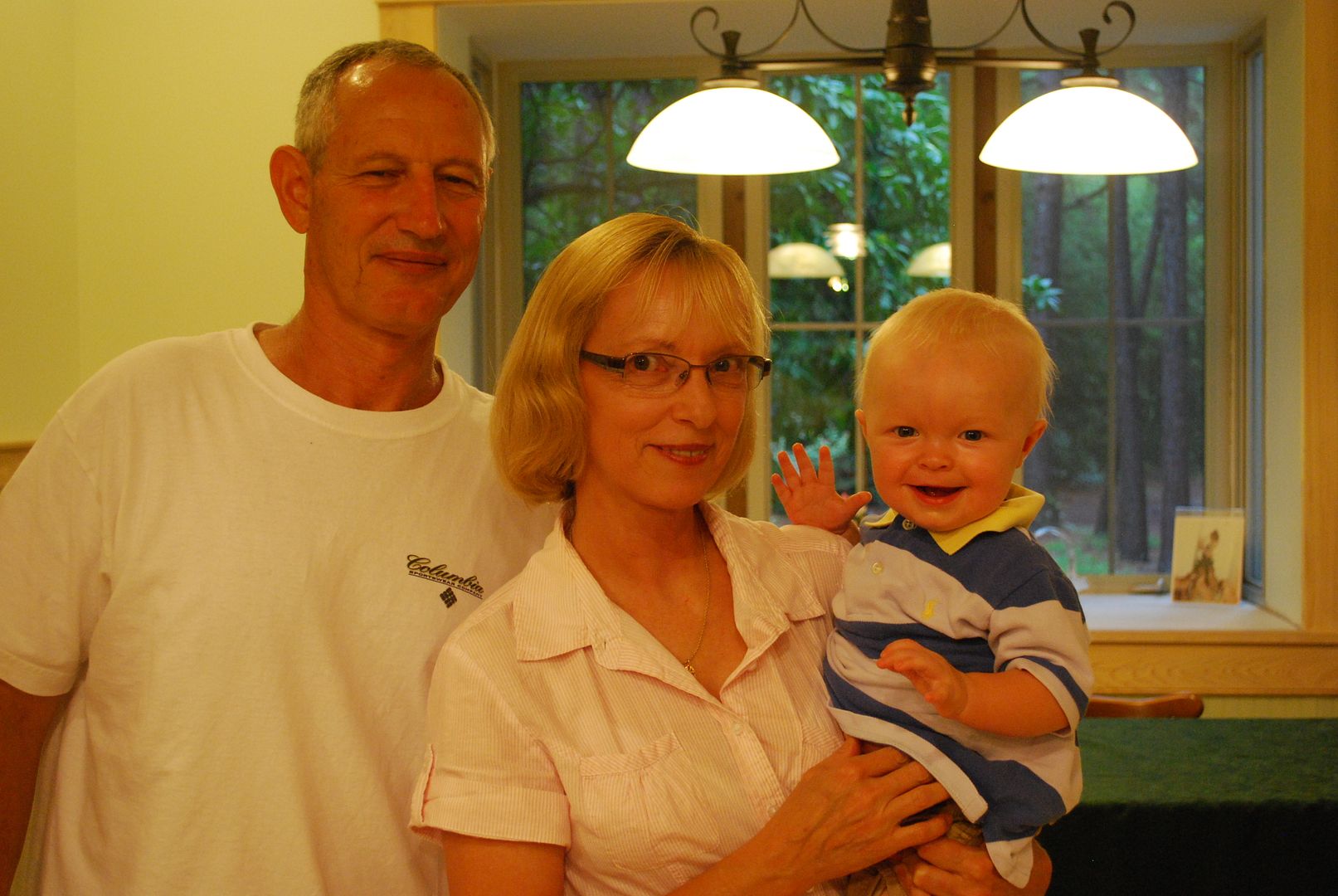 Did I mention how nice these people are? Like salt of the earth nice.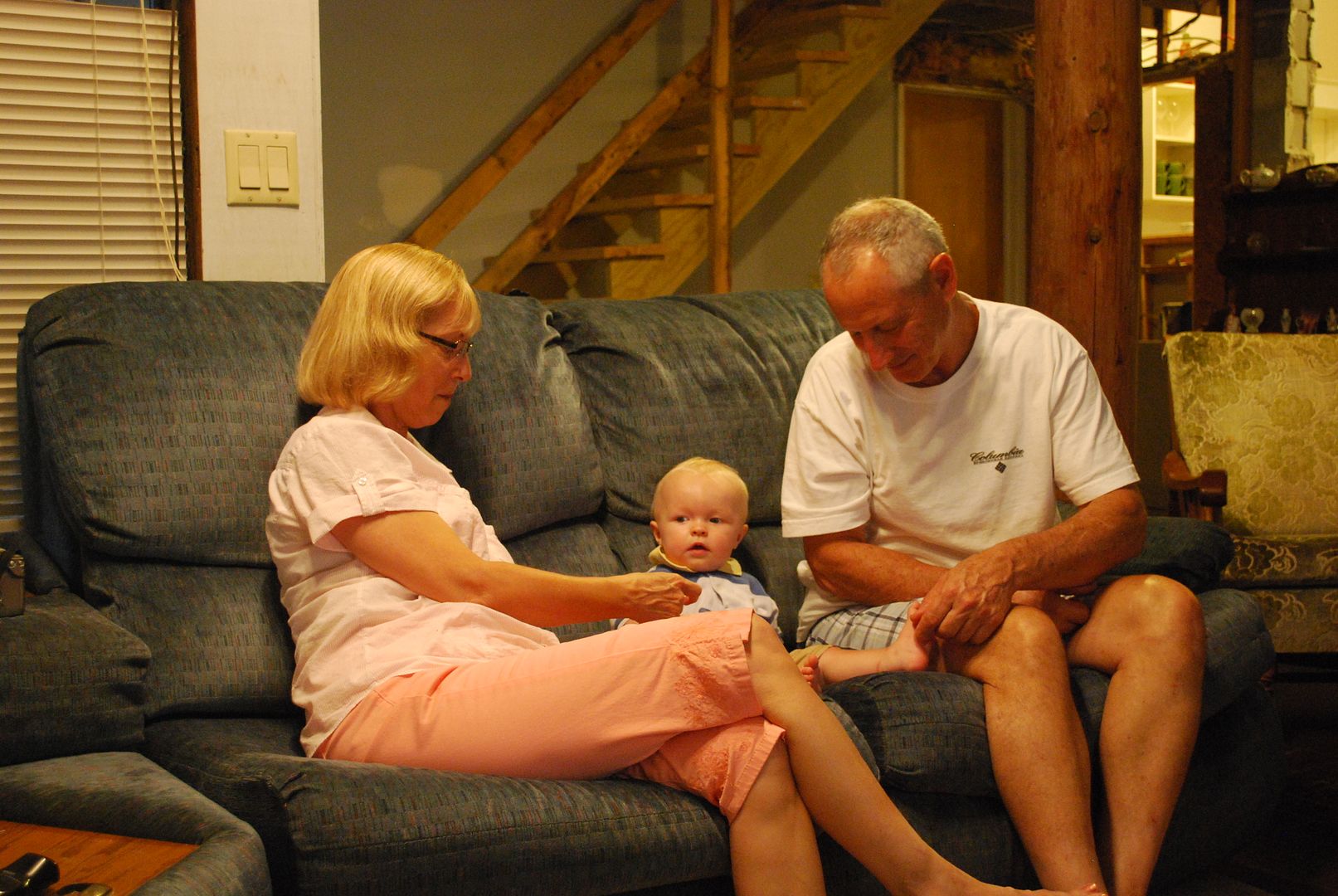 Well, this summer, we decided to take them up on a visit down to the Keys for a week. They're very humble people. Apparently, when you're a Hutcheson you're not allowed to brag because this is the house they built
with their very own little hands
.
wait for it....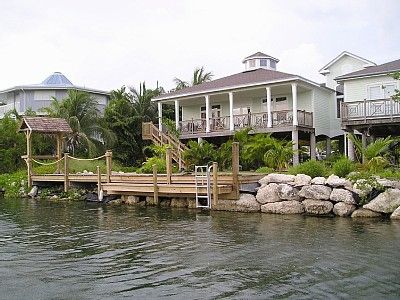 we pulled up and were like "Ummmmm, say what? "
we were gasping for air and called them immediately to ask why they never mentioned they were gazillionairres. My dad saw this picture and asked if we shared the pool with the neigbors. I said, Um, no, that's all the same house!??
and it was as quiet and as peaceful as it looks.
and the house is a good luck charm too because David was standing right here when he got a new job offer. Ya David! Talk about a shot in the arm of happiness on vacation!
Inside was just as peaceful and heavenly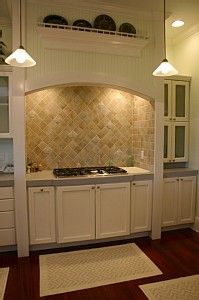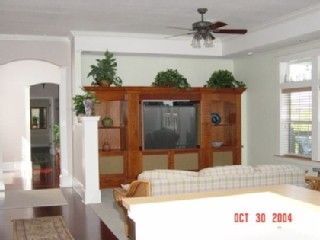 and it was just a short drive to Mallory Square for sunset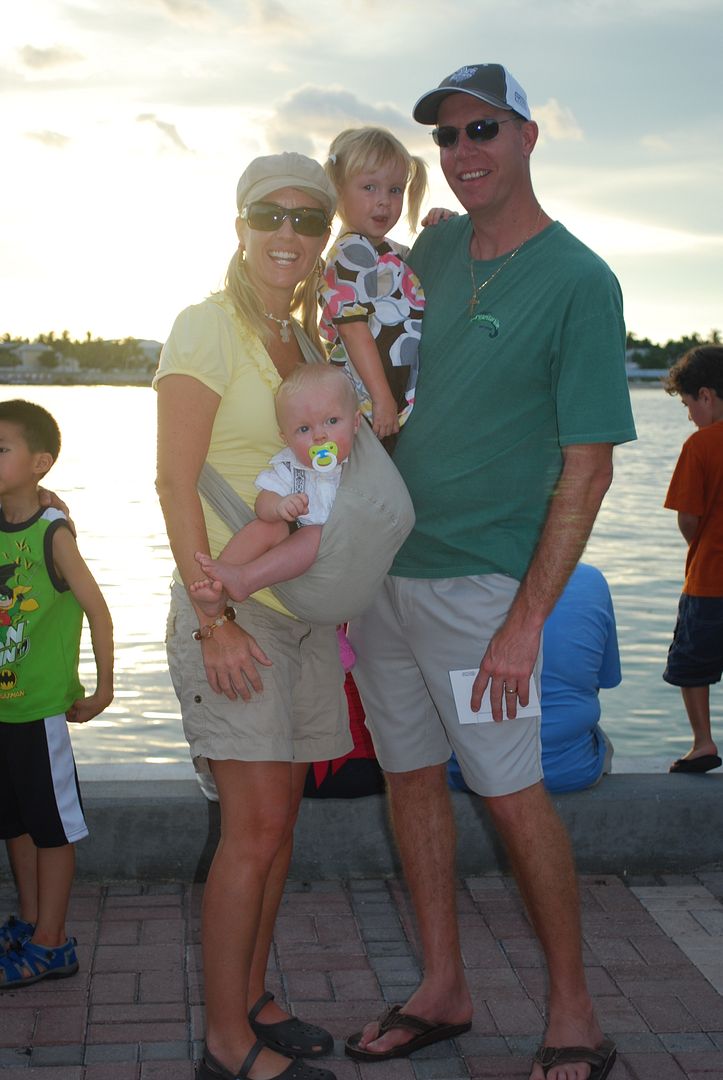 and close to Duval street
where Lily wanted (insisted) to pretend we were sleeping on the street for some reason. Maybe she saw a bum or 2 when we weren't looking. It took us about 7 takes of this shot because we were laughing so hard.
and there's a super cool free aquarium in Key West that gives you a welcome AC break....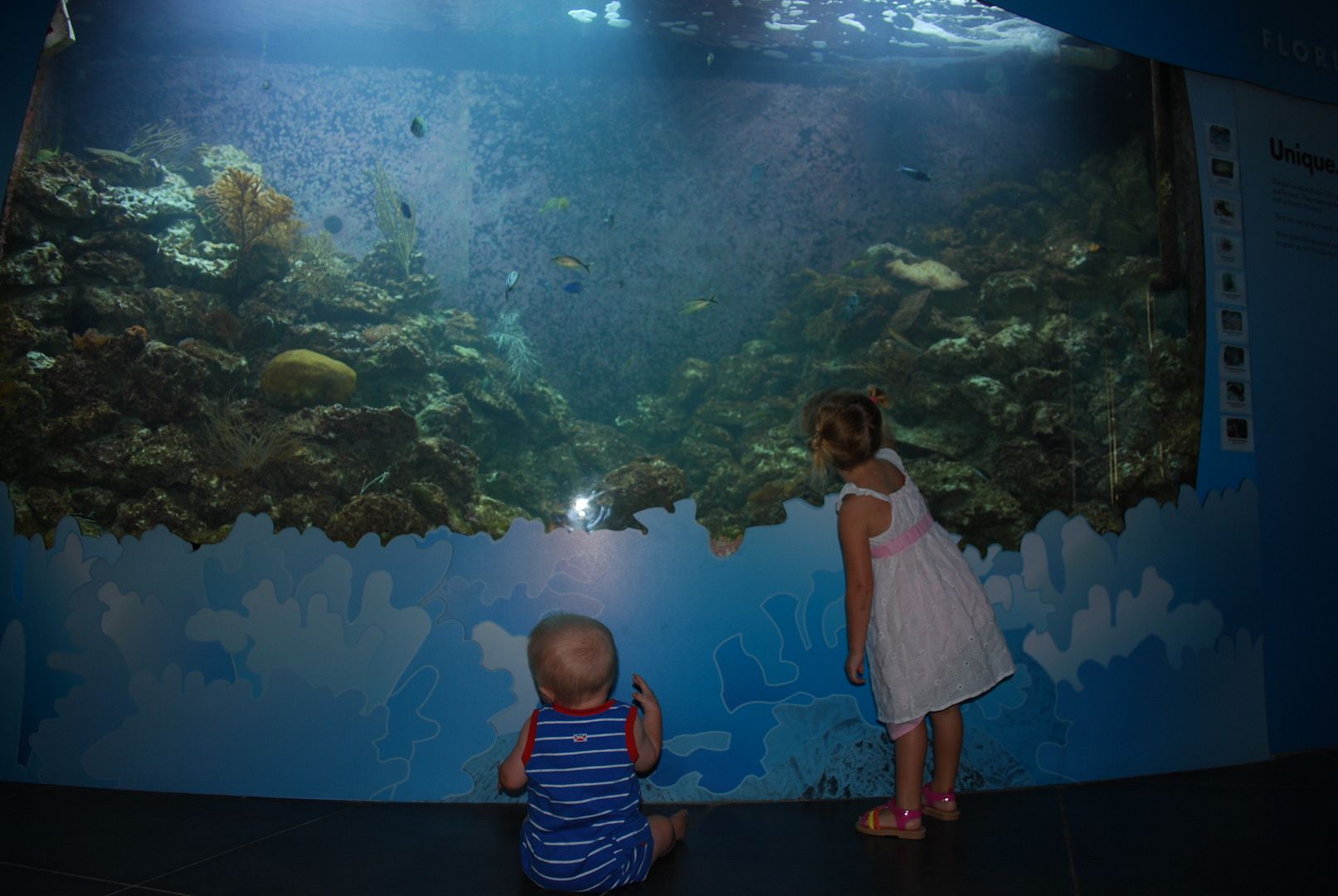 or you can watch people juggle fire. Doesn't everyone do that as a side hobby?
so much to do, but you always make time to dance.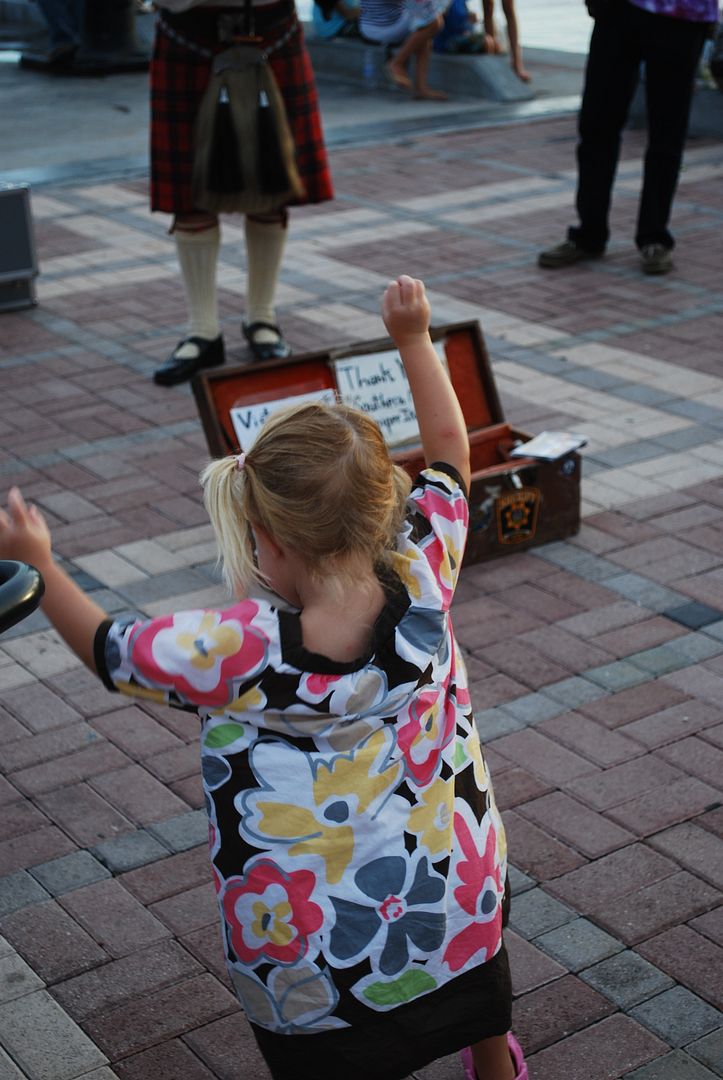 and watch in amazement.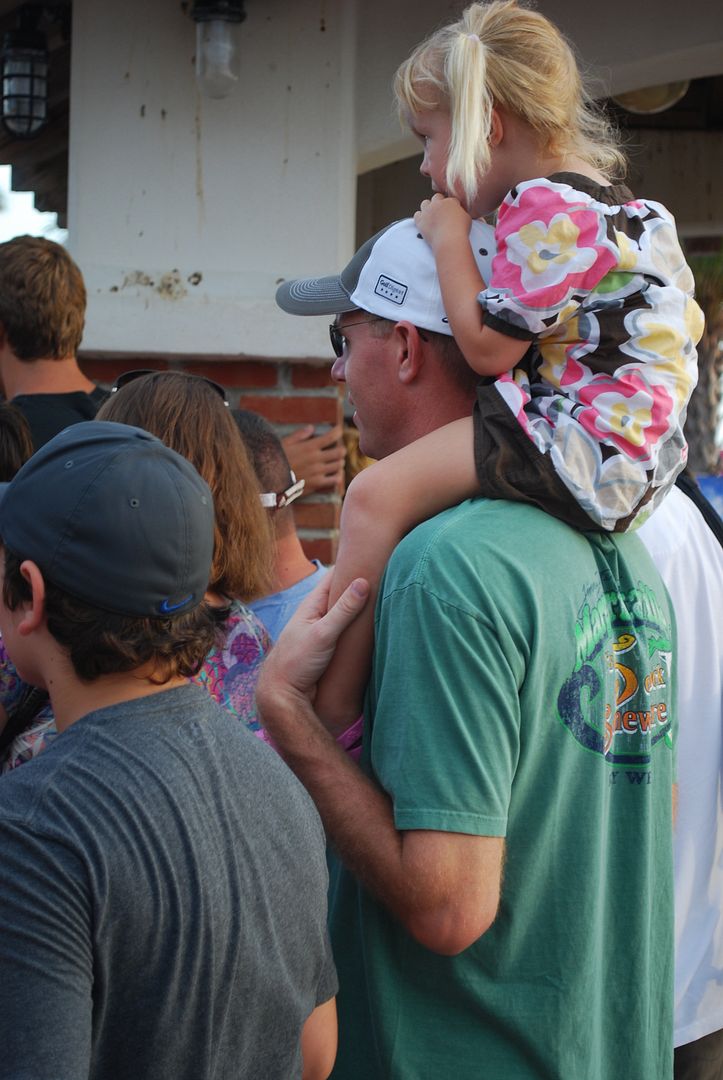 or float all your troubles away....
this little boy smiles from the time his knees hit the ground in the morning until his head rocks to sleep at night. I know a tantrum or 200 are in his future, but it's so hard to imagine so I'm soaking up all the smiles for now.
nothing better than family time...for realz
and I found a new love down there. Like fall to my knees, think about it all the time kinda love. Kelly, meet Mr. Kayak. Mr. Kayak, meet Kelly. (romantic music playing, slow dancing ensues)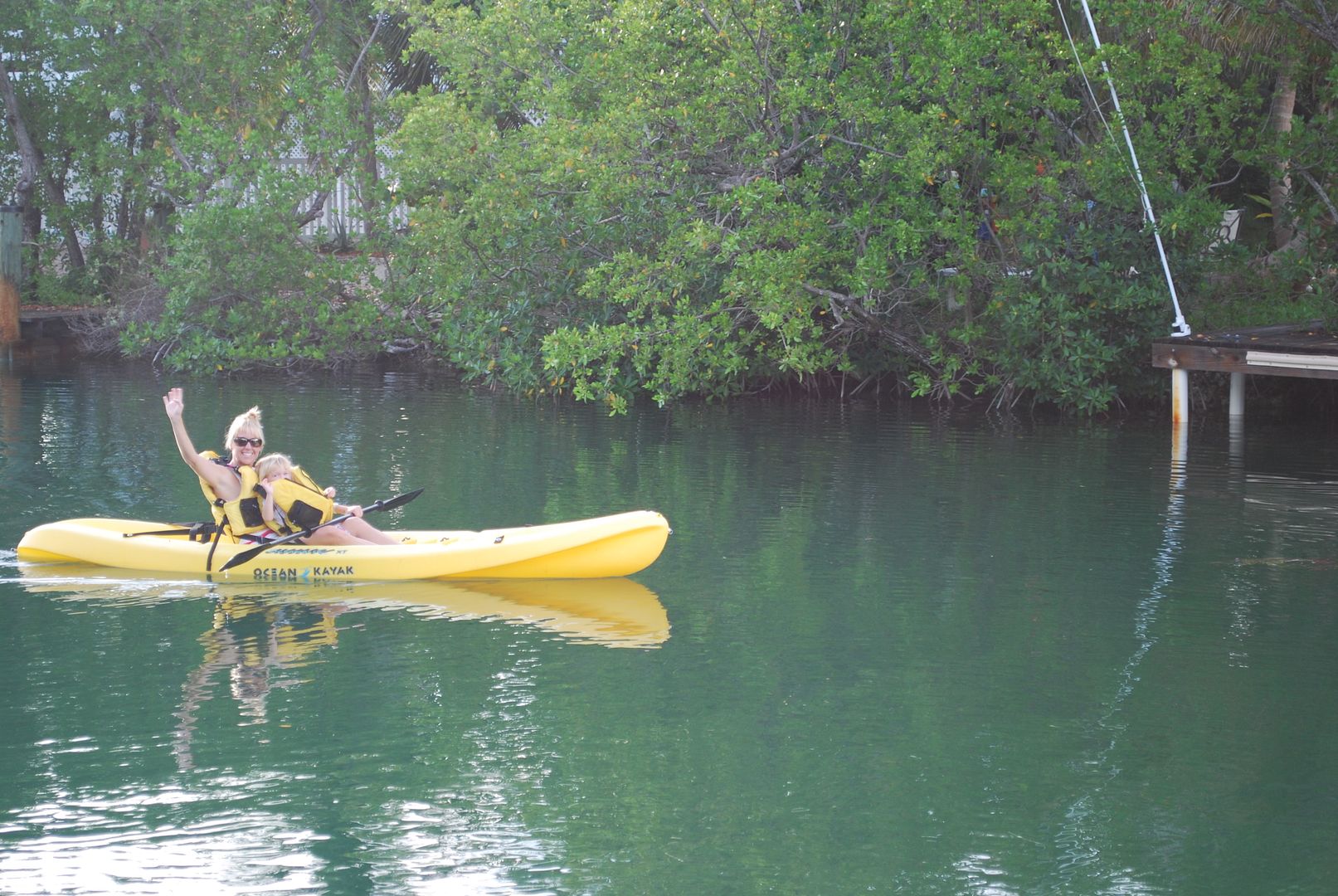 It gave me peace of mind like yoga would if I liked yoga. I could've kayaked all day and all night. It was so relaxing and rejuvenating exploring all the beautiful canals, houses and open bay areas. I watched and felt nature like I was the president of Greenpeace. I've already looked at places to do it in Naples. it was off the ch-zain!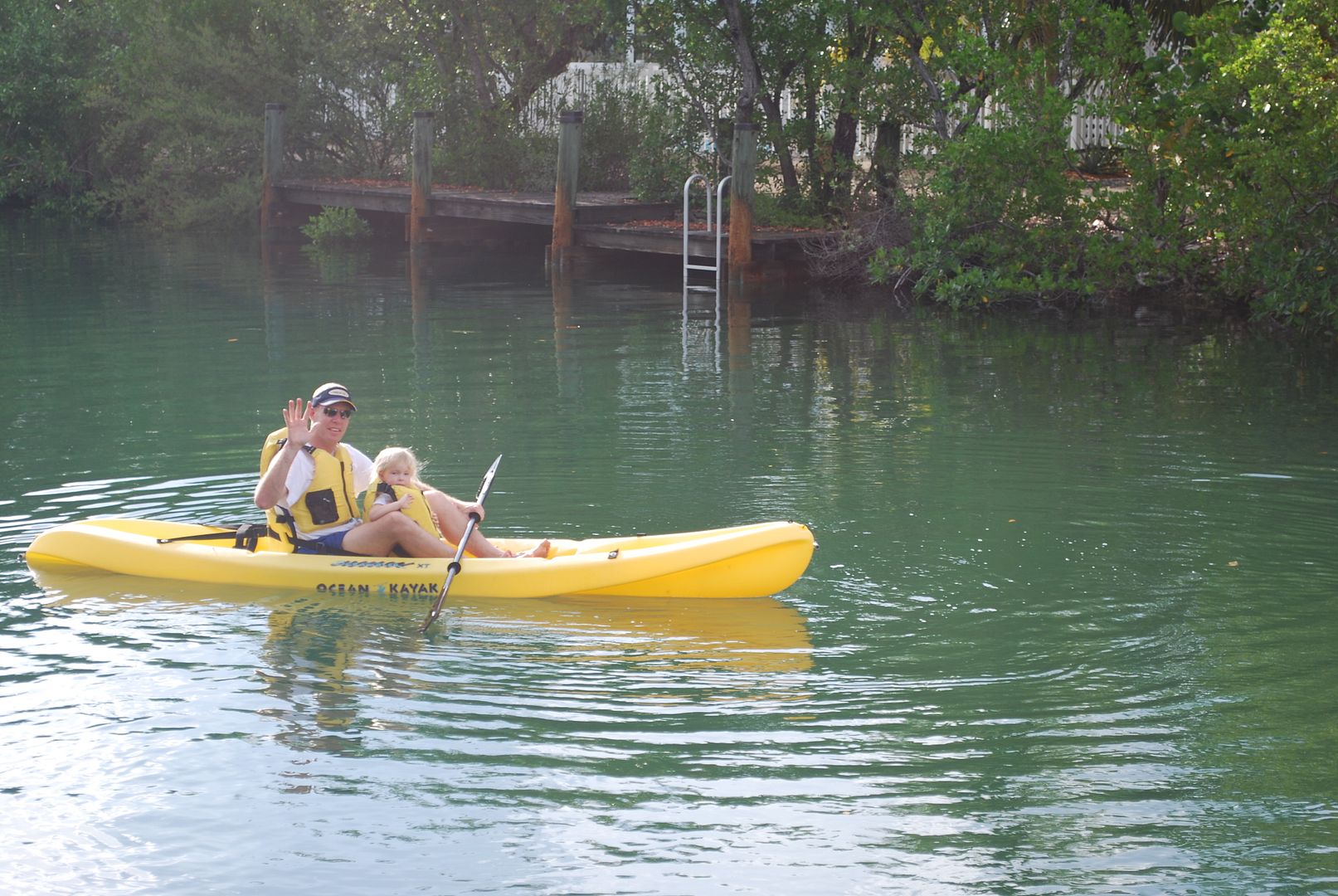 and we caught a fish or 2
and Grady learned to really crawl the day before we left. He had been 'precrawling' for so long and then suddenly it clicked and he hasn't stopped since. Lily can't believe it herself ...she even took pictures for her own scrapbook.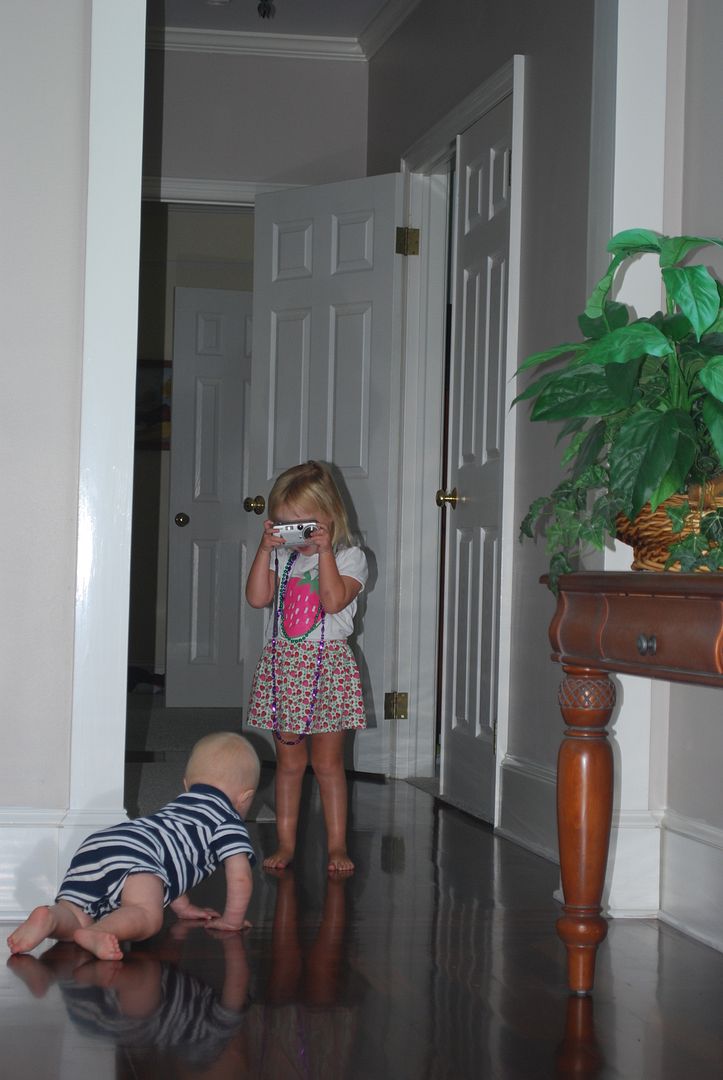 so we're seeing a lot of this lately...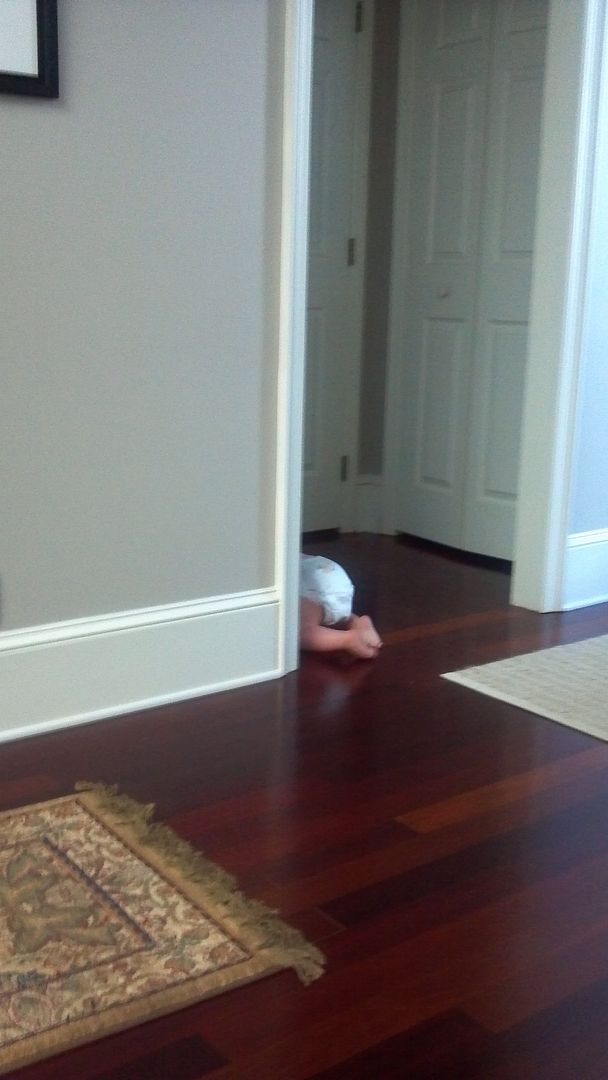 this is what we are greeted with each morning.
we had a visit or 4 from our friend Leona the Lizard. I was more scared of him then Lily. After a few days, Lily would say casually "Hey Leona" while jumping into the pool like he/she was an old friend.
can you find Grady in this piccutre?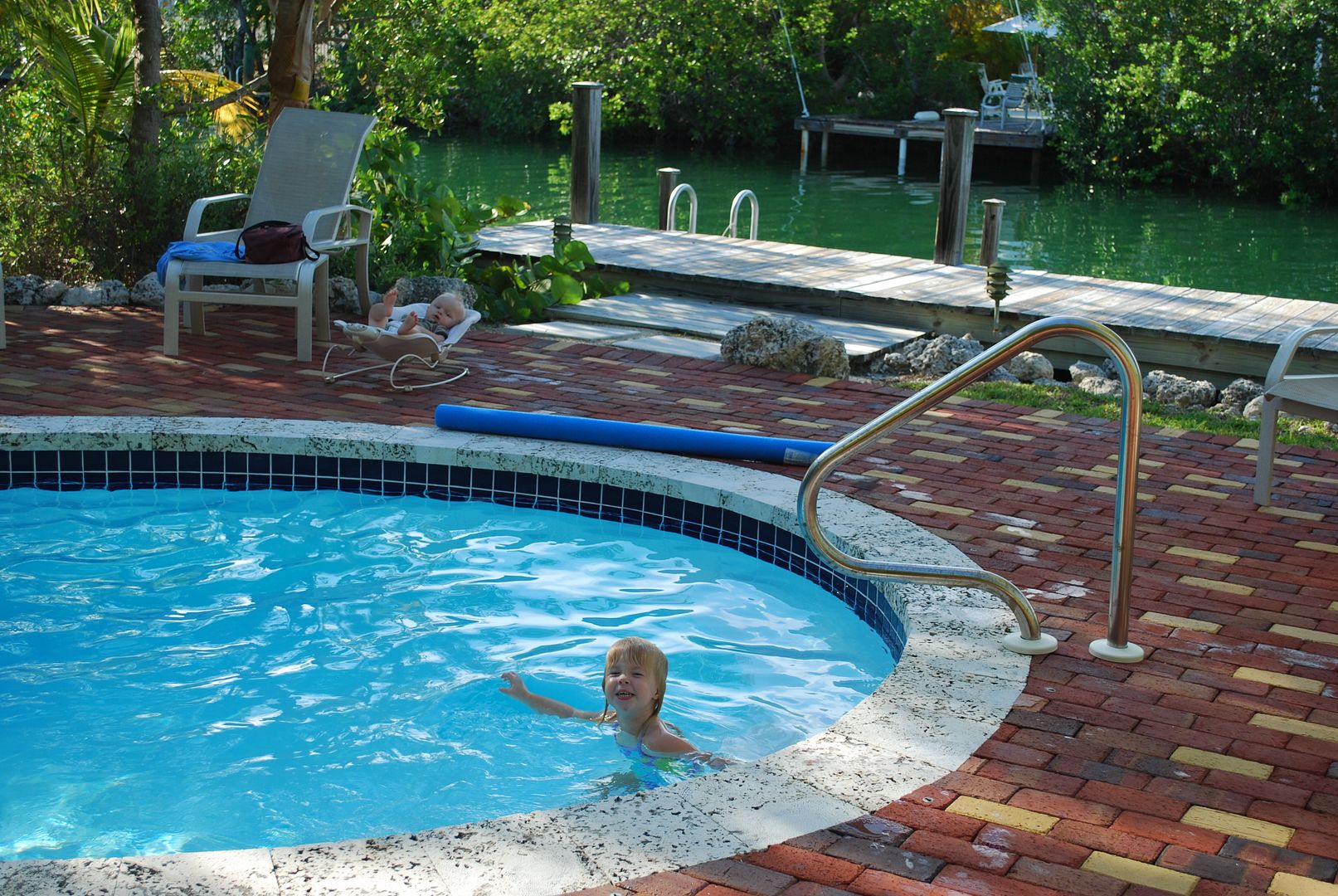 there's the cutie
wasting away in Margaritaville has different meaning with kids. we were busy passing sippy cups, coloring, feeding babies, shuffling playdoh out of Grady's mouth, eat our own meal, while testing others for heat safety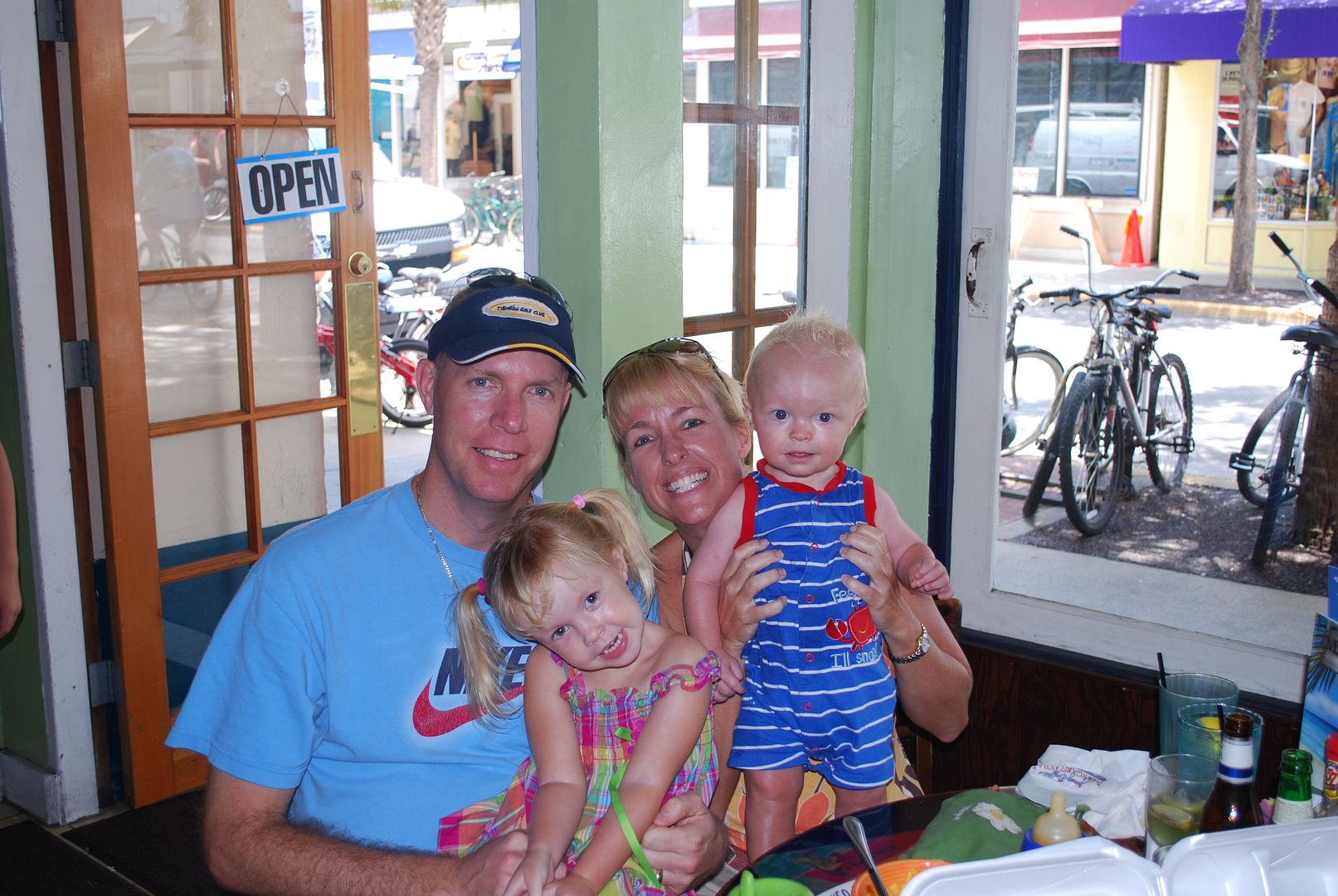 how can you ever pass by this store in life anymore?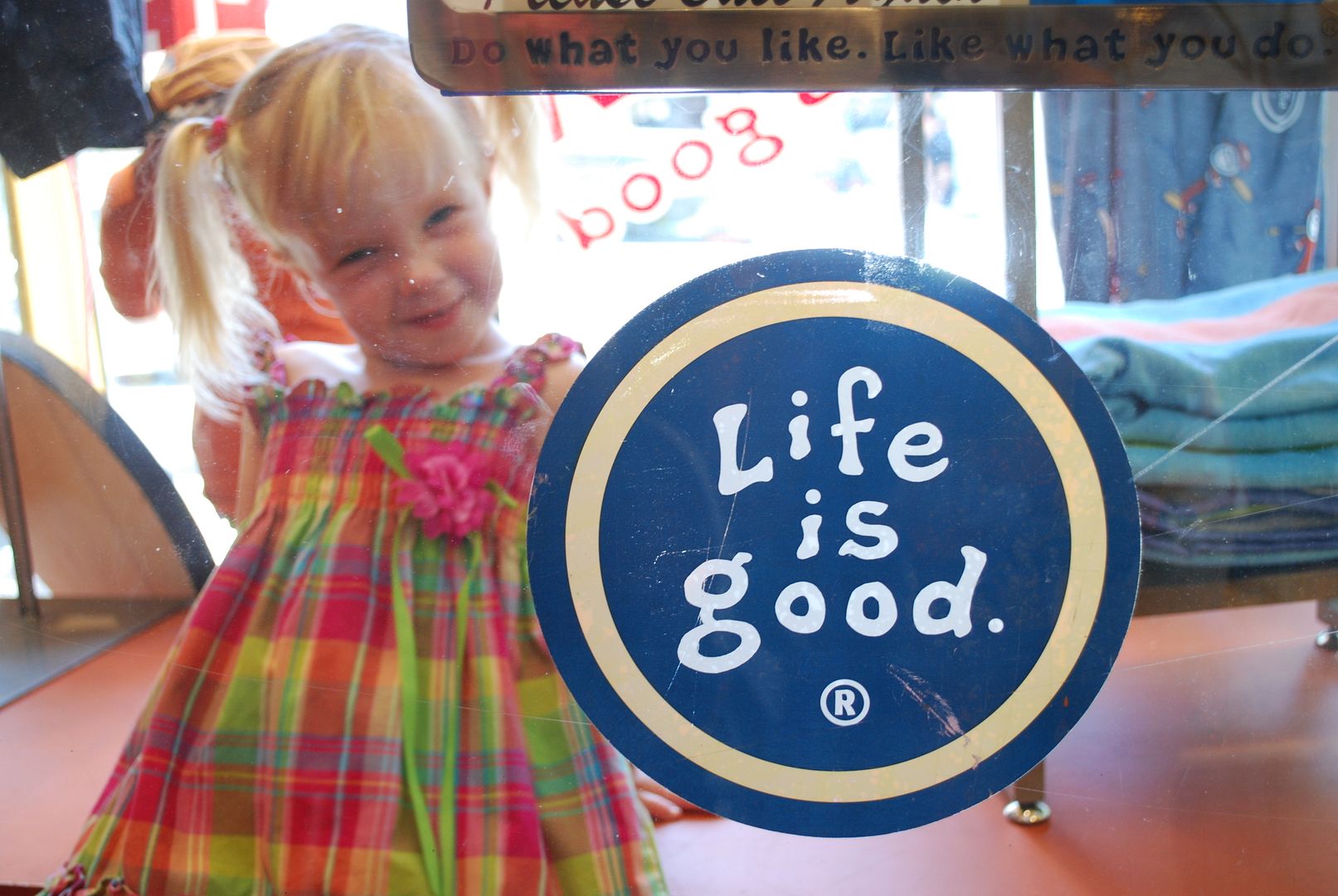 Everyone thinks Lily is a shy and reserved child and she is as first, but once you get past that tongue twirling, quiet disposition, she turns into a wild dancing fool and I love that part of her more than I can ever express. Sometimes I wish she'd share it with the world, but it's also cool to see this secret side of her like a little surprise present.
somehow I don't think Grady will be doing any shy smiles at new people in his future.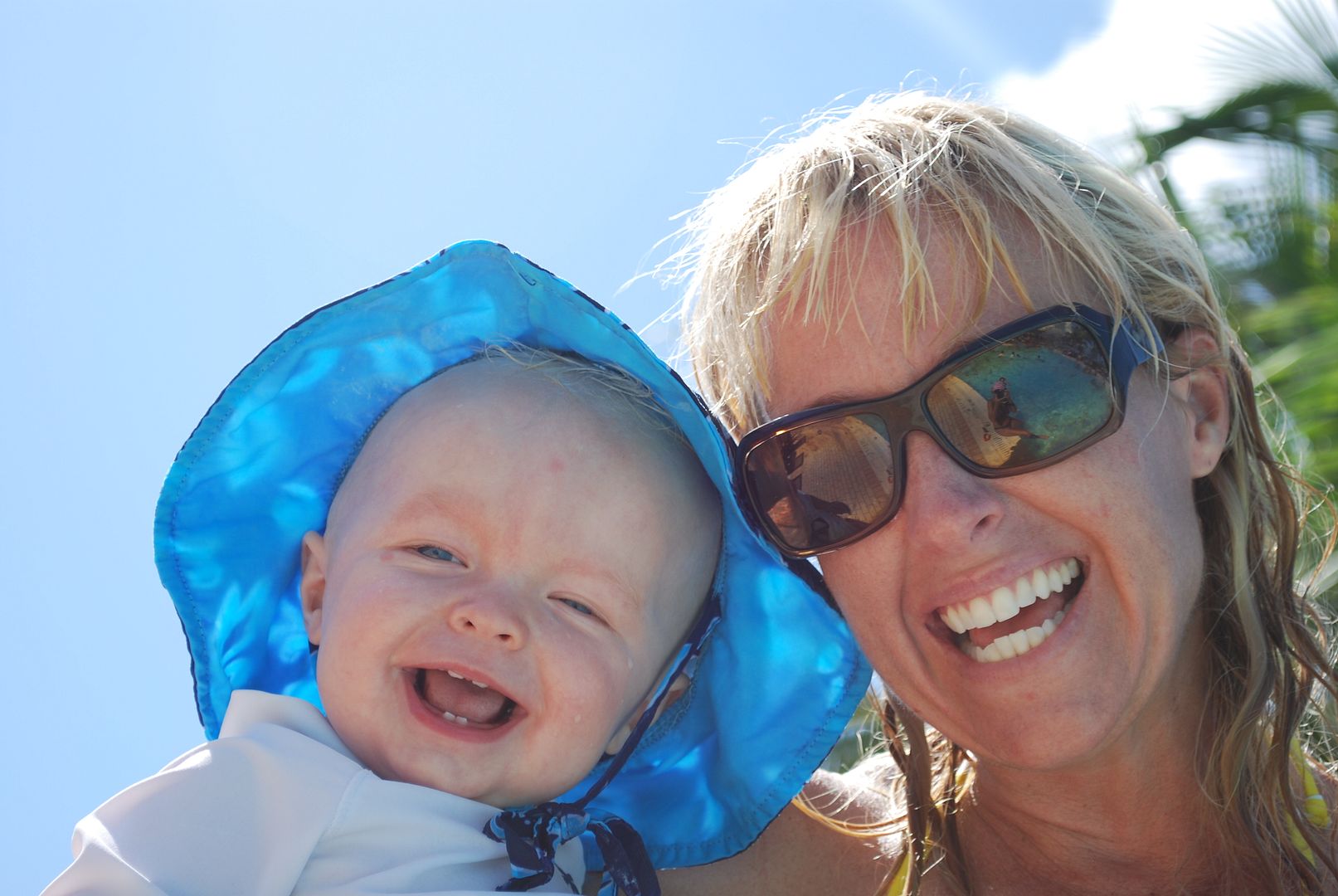 they both love their daddy with such a passion that inspires me.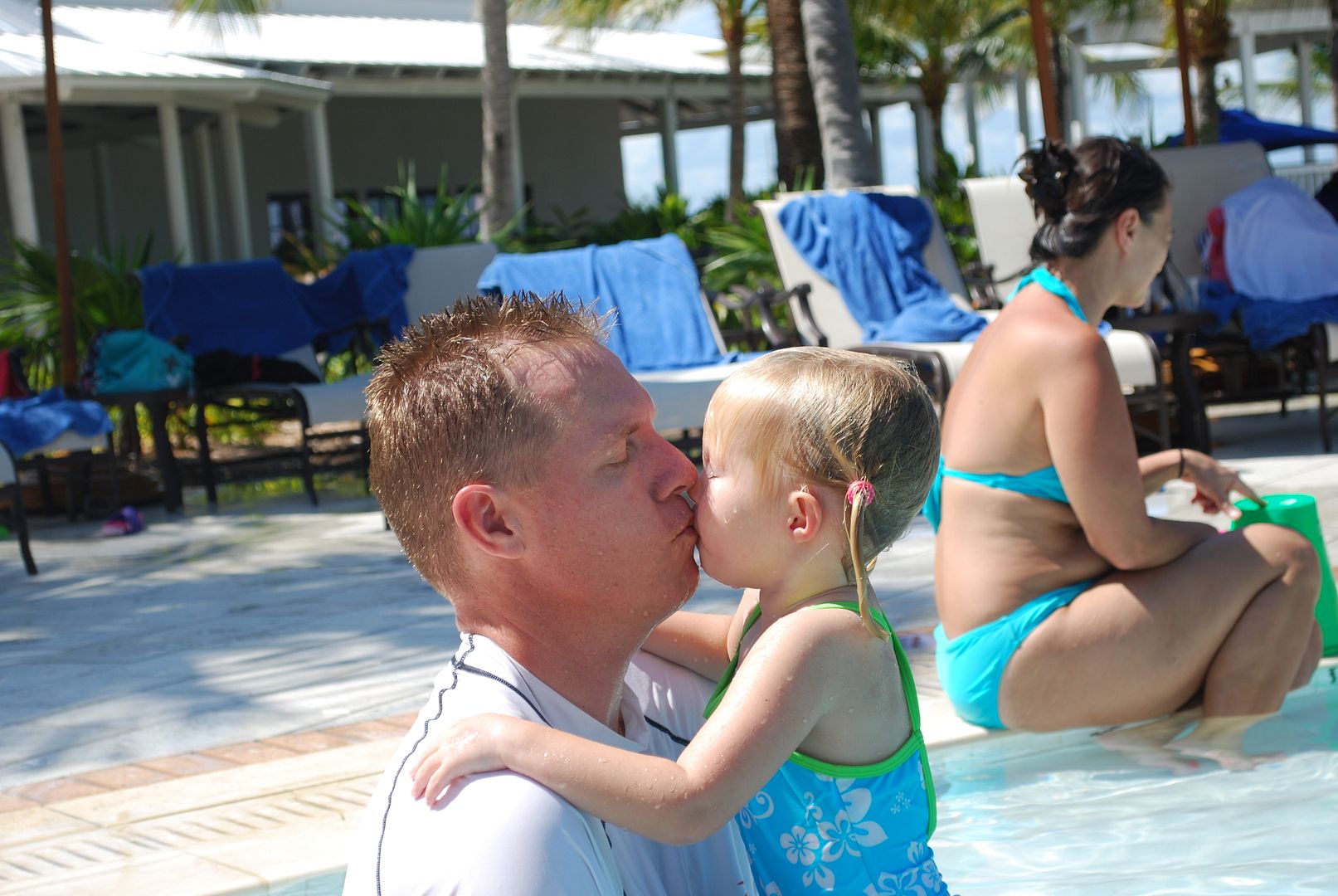 the feeling is mutual times a gabillion for sure.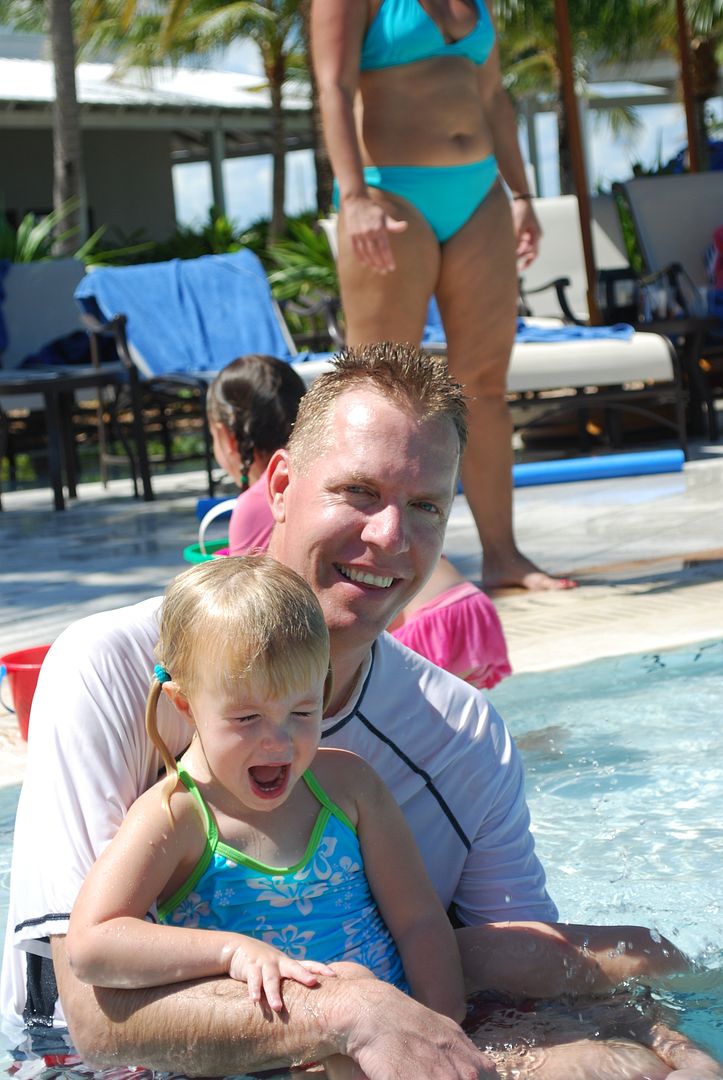 we were lucky enough to hang with the Boes while in the Keys. They love our kids like their own and give them attention like they're fighting for the role of best babysitter. I seldom get to hold Grady when they're around and every time I turn around Lily is being whisked off with one of them for a mini field trip somewhere. They love our kids and they love us. That's a win-win in our book. Oh, and did I mention they're super fun to be with? Holla for the laughing nonstop factor. There's nothing better than splitting your gut with people you love.
they've been married 30+ years and constant role models for us in every sense of the word what it means to be happy together.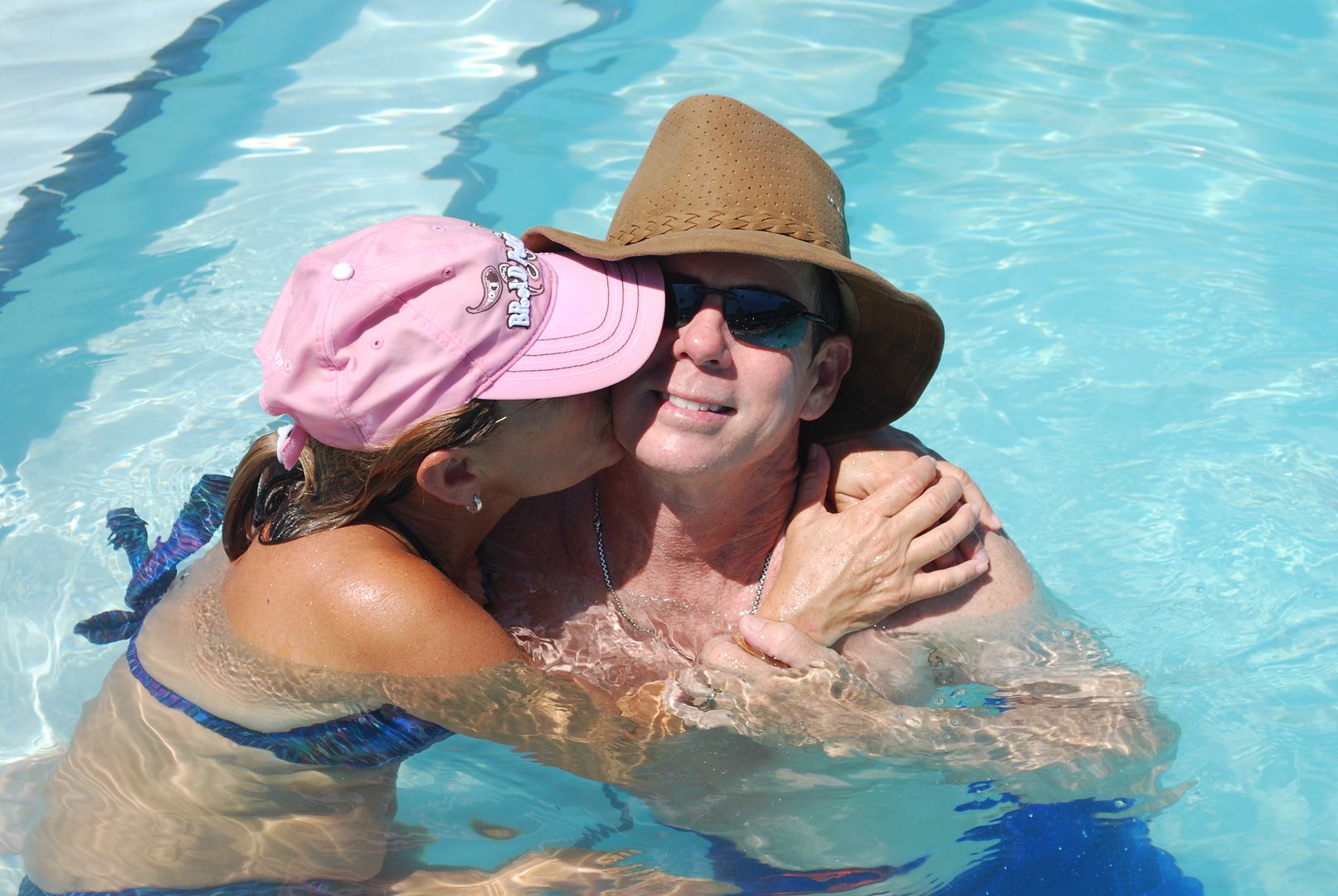 This is what happens when you ask someone to take your group picture and they forget to tell you that the toddler is practically missing.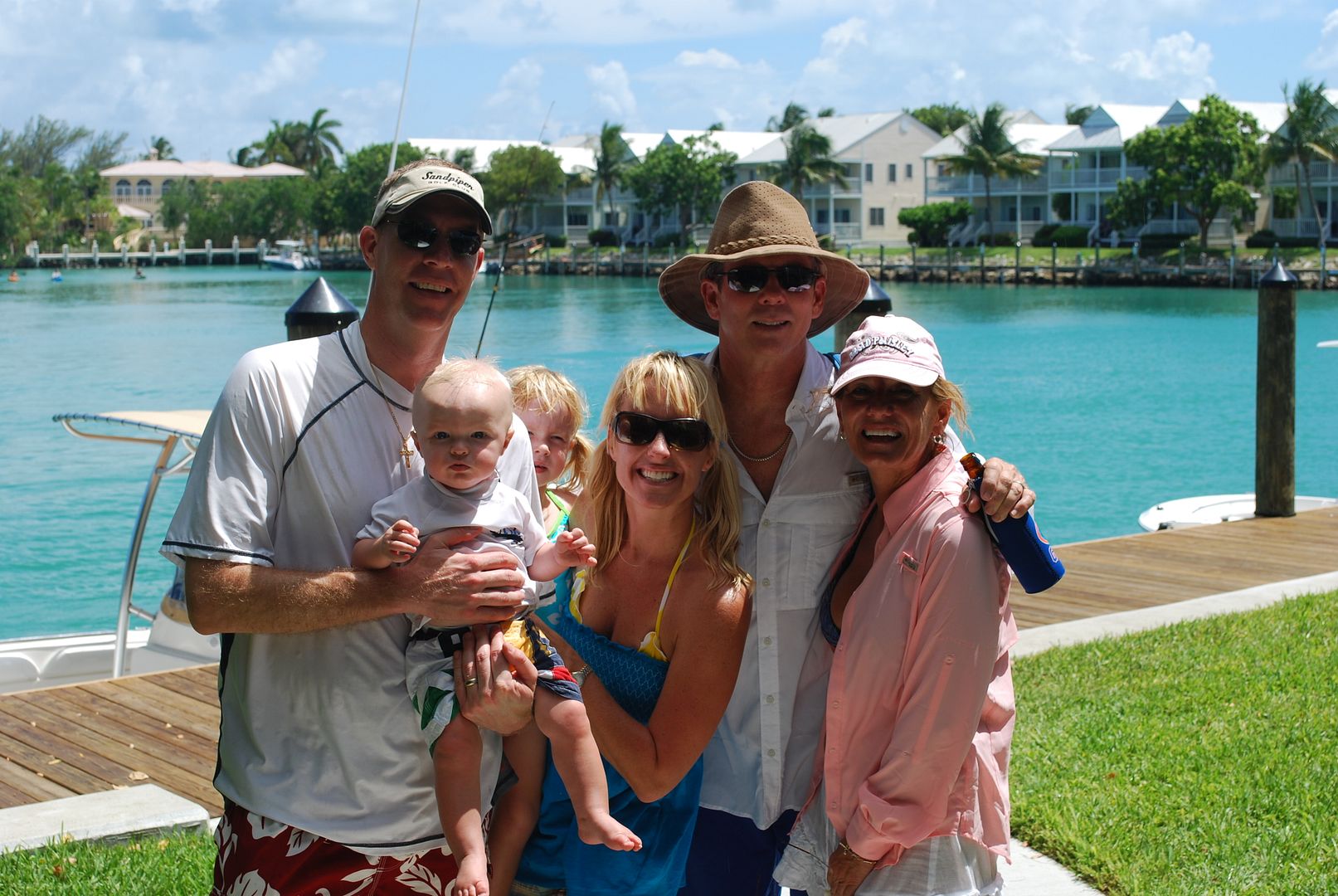 Janet teaching Grady a few new walking moves. His synapsis were probably exploding at the opportunities in store for him because he just learned to crawl and we're already sending out the search parties looking for him.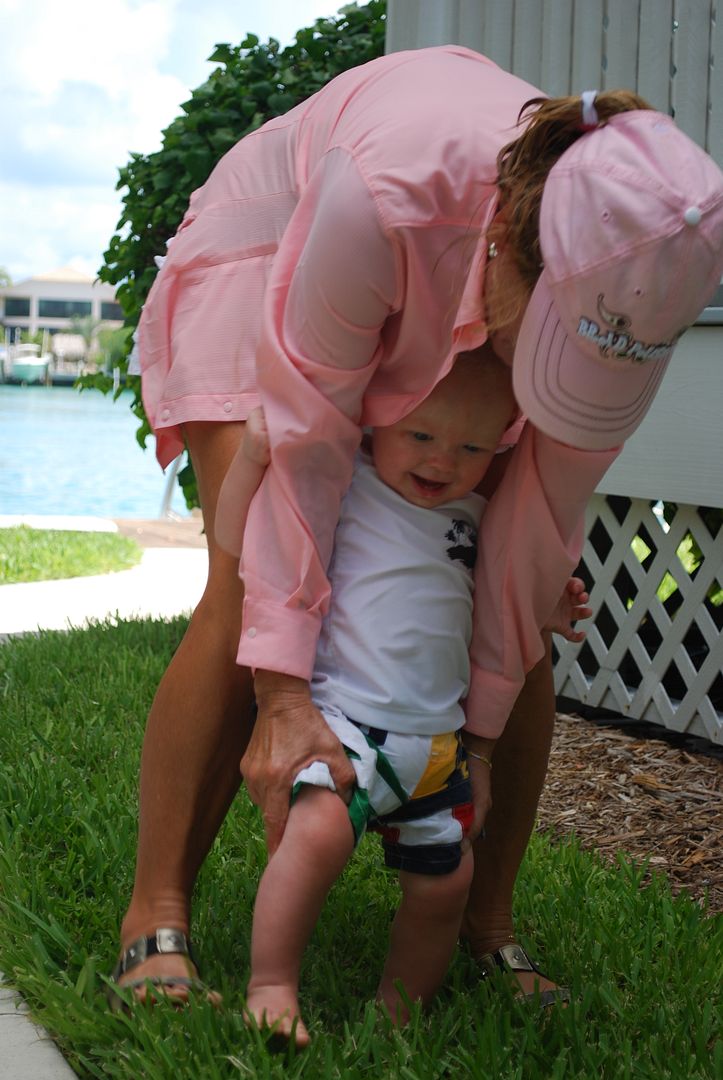 his life jacket looked more like a straight jacket, but you'd never hear him complain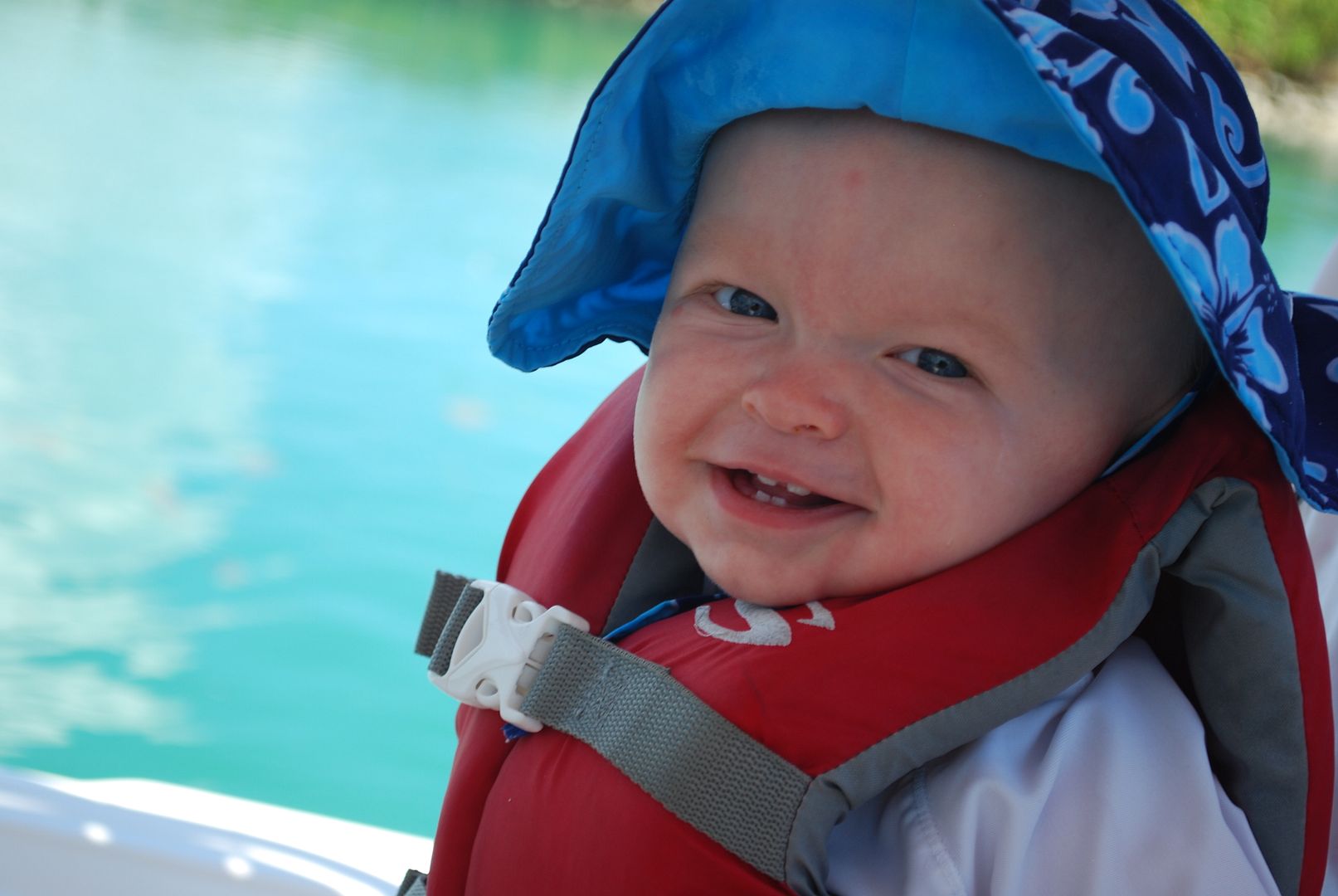 Lily gets lost in the picture again.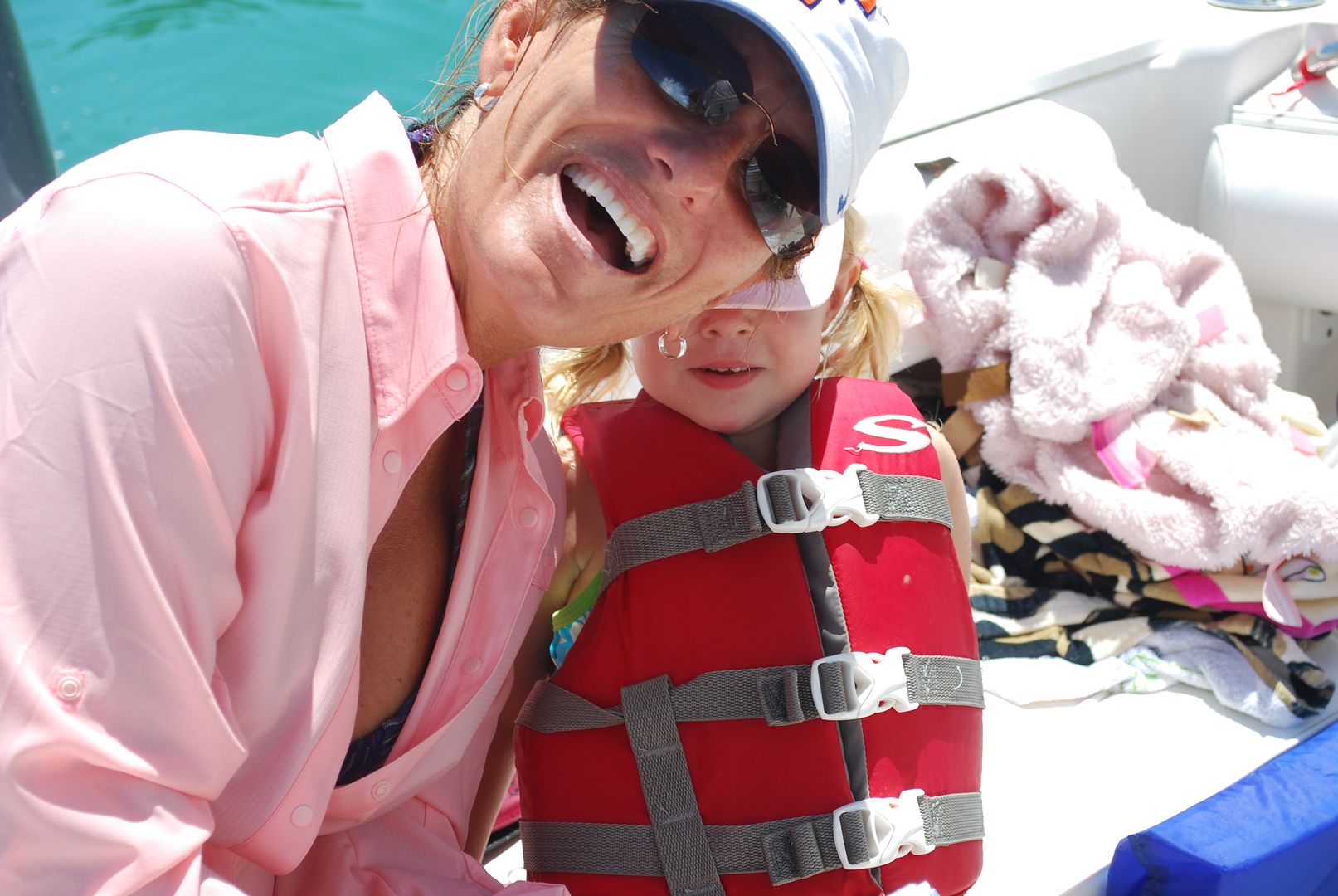 da' boyz in da' hoodz...
We were clueless of what to do in the Keys because we were newbies , but Heidi H helped us find this place called Robbies in Islandmorada where you can dine on the water, then feed tarpon that are bigger than me! and they were everywhere.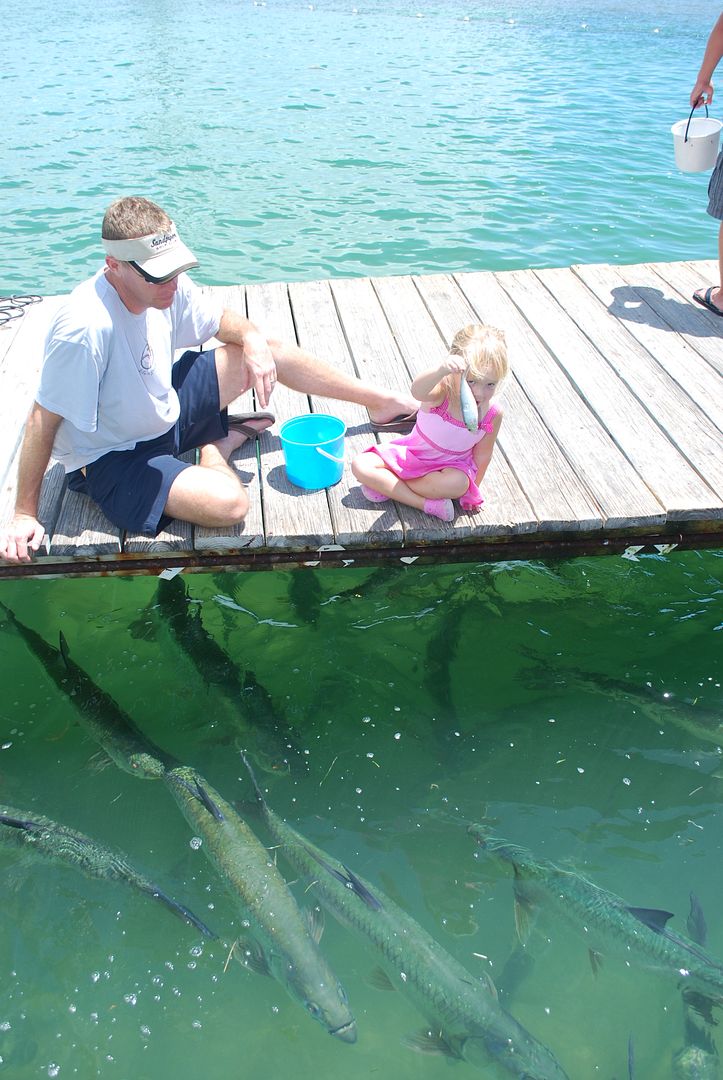 a duck decided he/she wanted in on the action and somehow I captured it on the camera....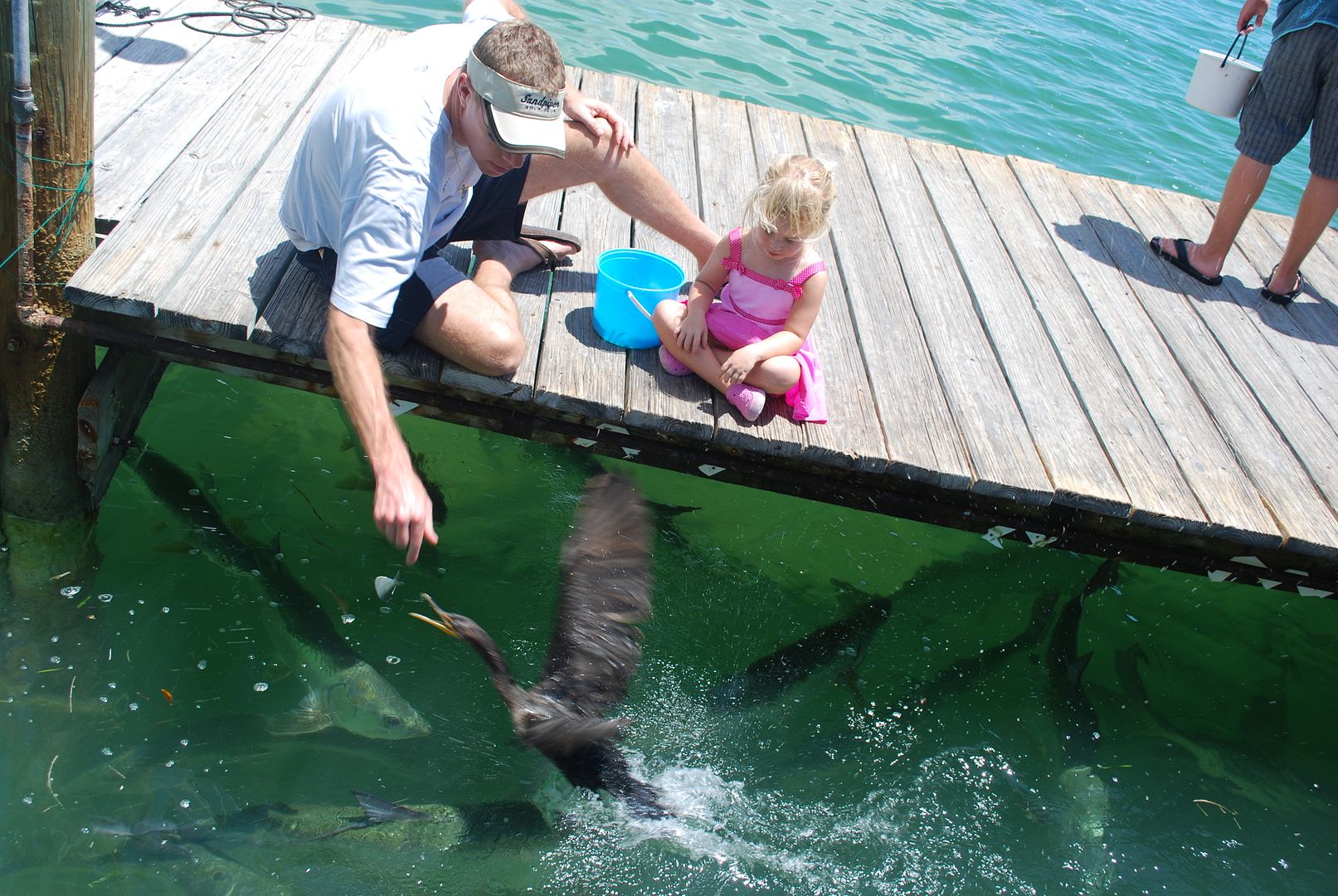 apparently at Robbies, they find a lot of lost cell phones and sunglasses in the water. ummm, what?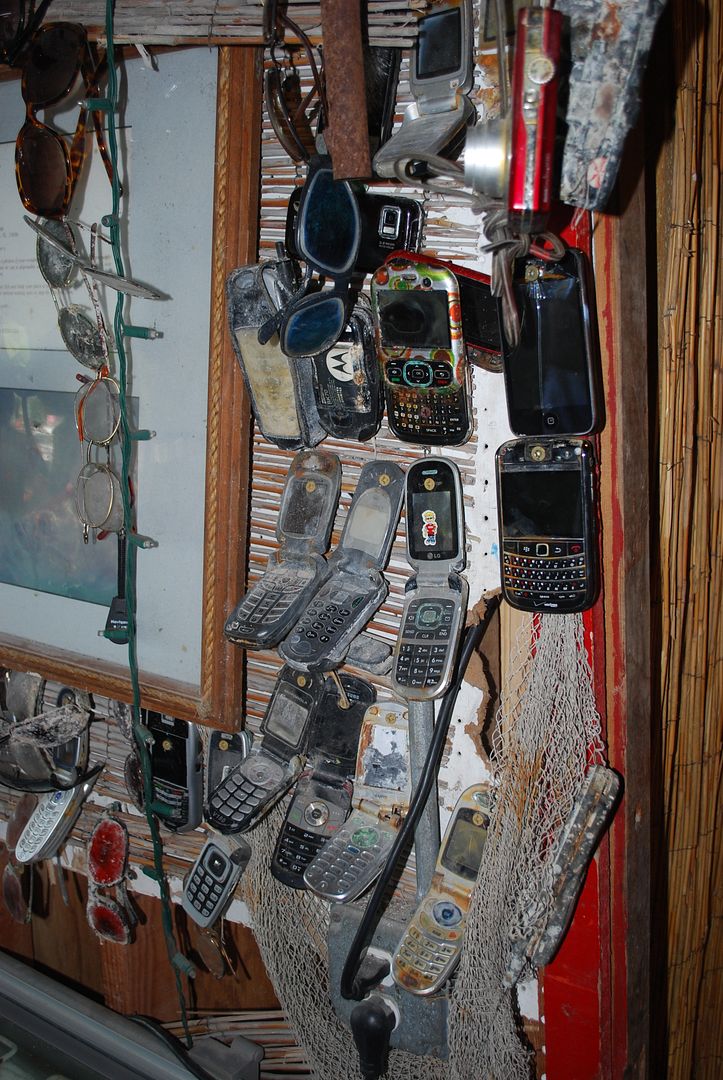 this display went on forever and they said they have hundreds more to hang, but don't have the space.
i got a new pair of shades and made sure to hold onto them with both hands. lily helped me.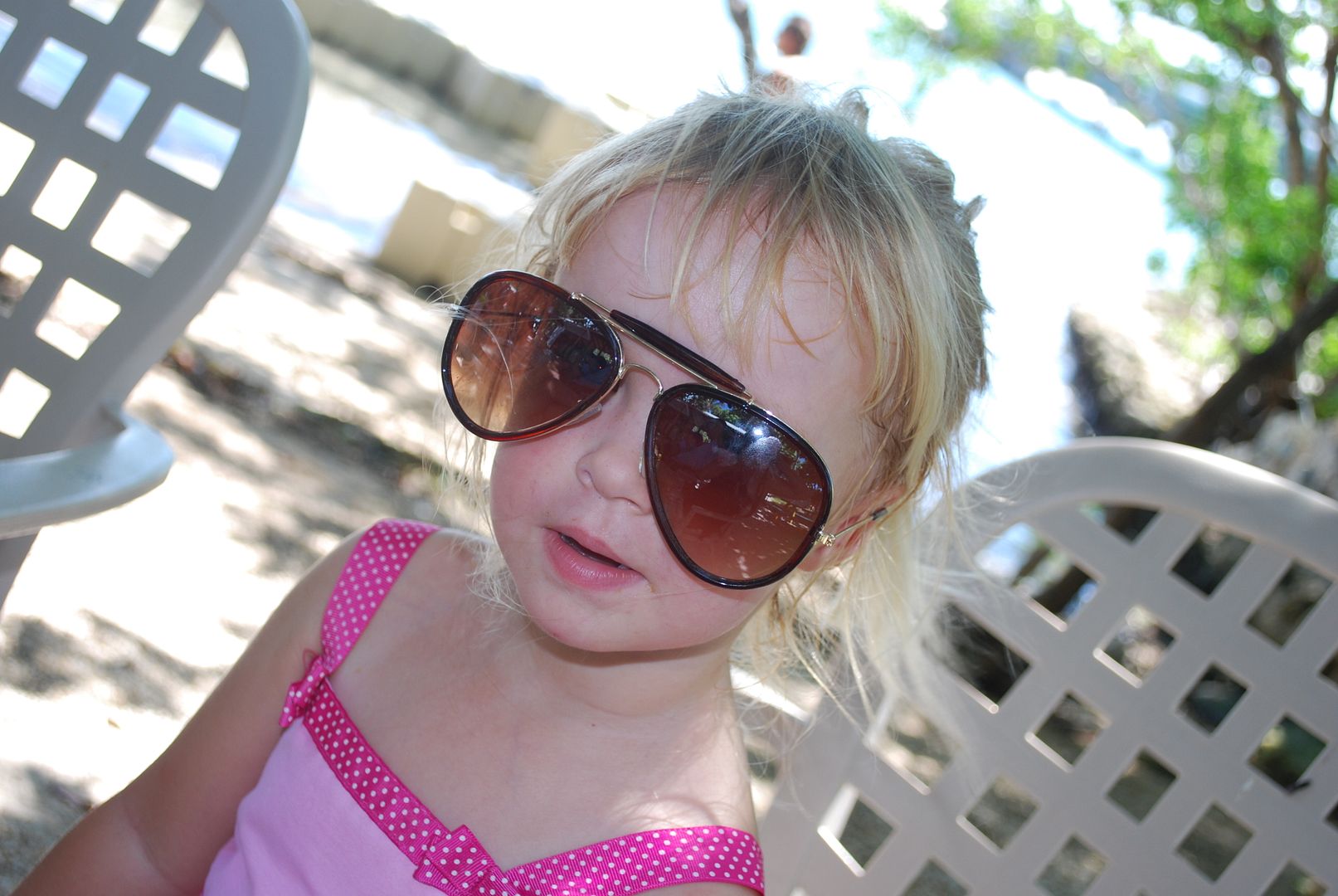 and mr.-i-choke-on-everything-even-a-quarter-of-a-cheerio-Hutcheson is just starting to be able to handle the wagon wheel , but you gotta watch him like a hawk because he'll shove the whole thing in his mouth and smile at you like nothing is wrong.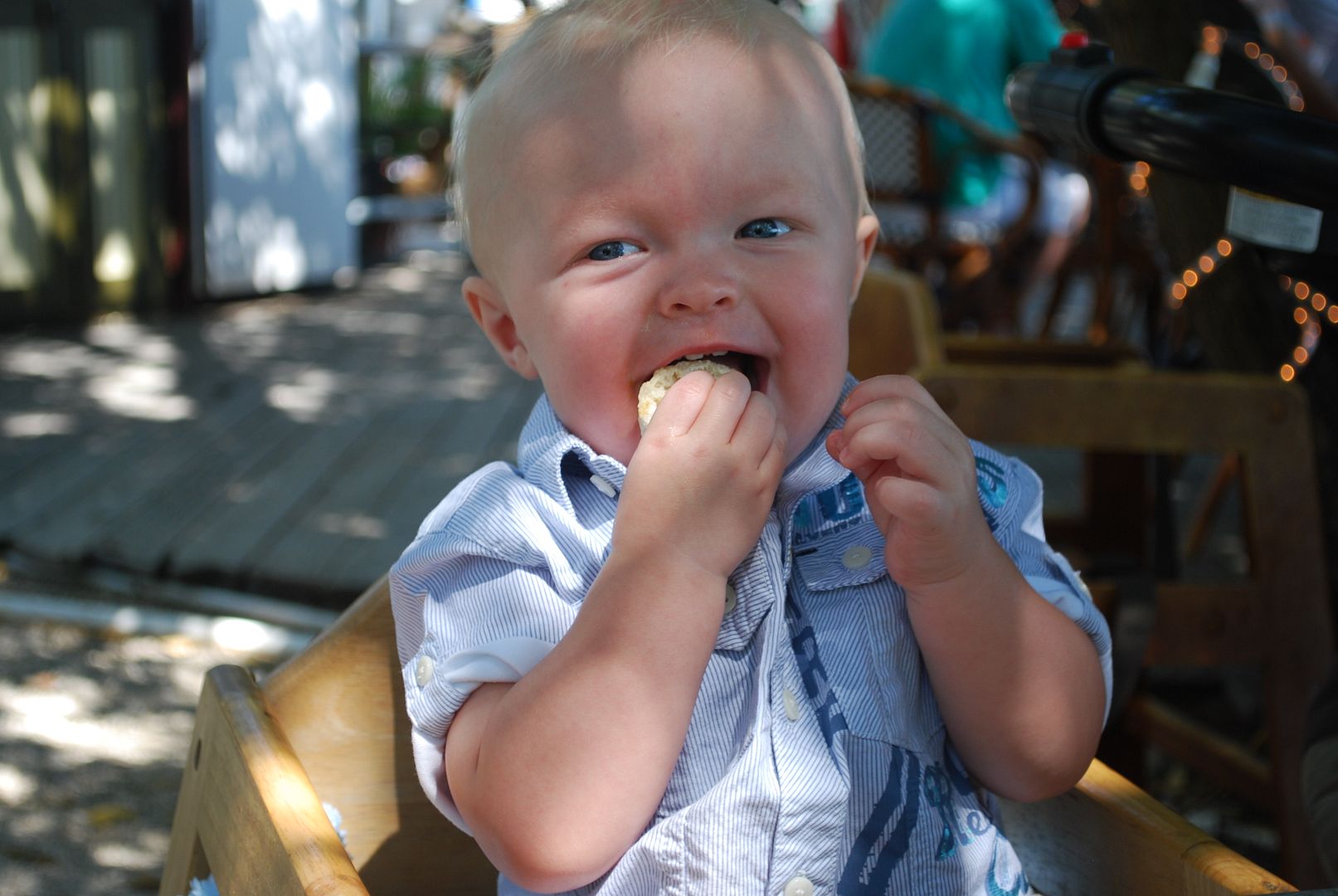 So after all the pictures ,and this is just a sampling of them if you can believe that, it's hard to answer the question when people ask about our trip because there are no words or pictures than can fully capture up the fun, relaxation, bonding, rejuvenation, and memories made as a family. Seeing all these pictures make me miss the escape from the real world mode, but there's something sweet about having both....vacations to look forward to and look back on and also home sweet home.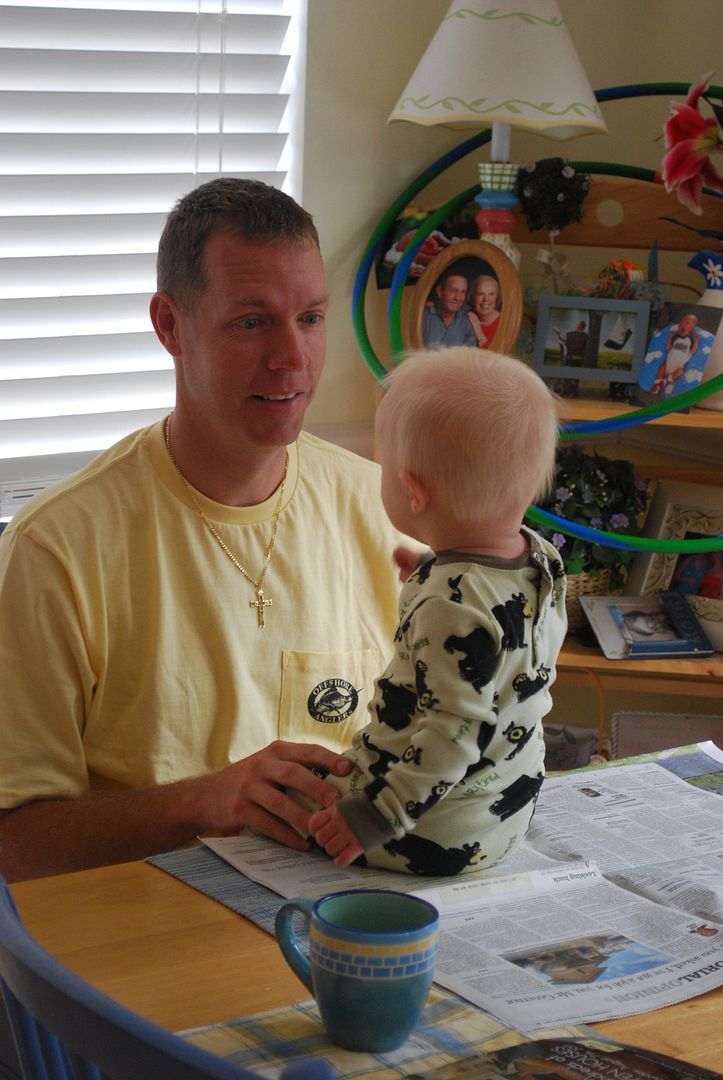 If you ever wanna escape for endless relaxtion and fun, then click here to rent
this beautiful getaway
in the Keys. You'll be glad you did. So will your happy heart.
life is good.