Oh how I love Busch Gardens...whether we go for a quick day trip or stay at a cozy hotel , it's a place we are going back to a few more times scheduled on the calendar and open for more. Buying the year pass was the best money ever spent. I swear seeing the kids happy, like the smiling from their toes happy is like a drug. I've never done street drugs, but if I did, seeing them like that would be my crack pipe and I'd need rehab worse than Charlie Sheen. WINNING!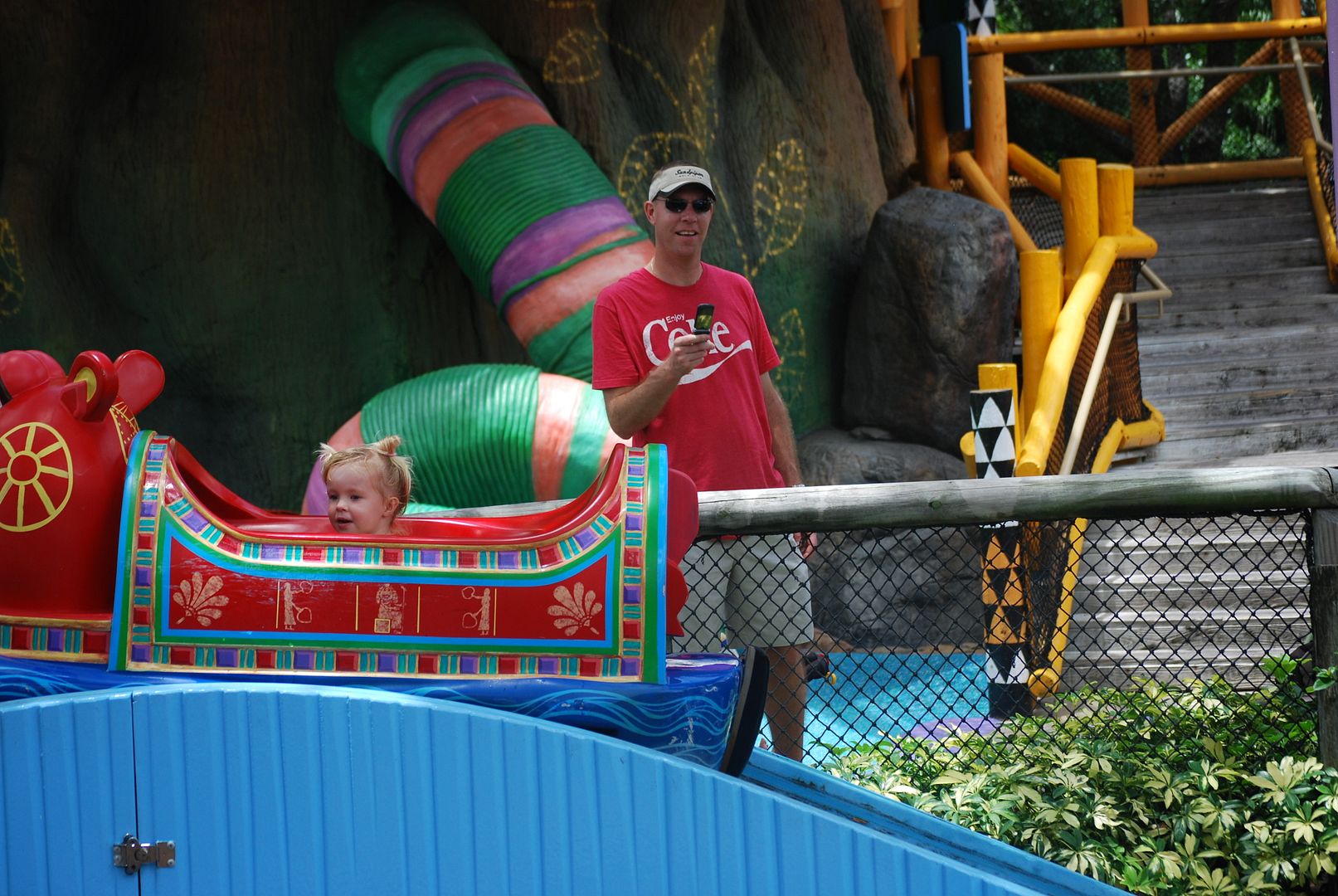 Are you kidding me with the cuteness of Grover? Lily loves all the characters and a little hesitant at first to go up to them, but always ends up touching them with such big eyes like she can't believe they're real. Oh wait, they're not. I get so caught up in the moment sometimes I forget. Grady looks at them like they're a ghost....albeit Casper the friendly one.
Grady and David are camoflauged together...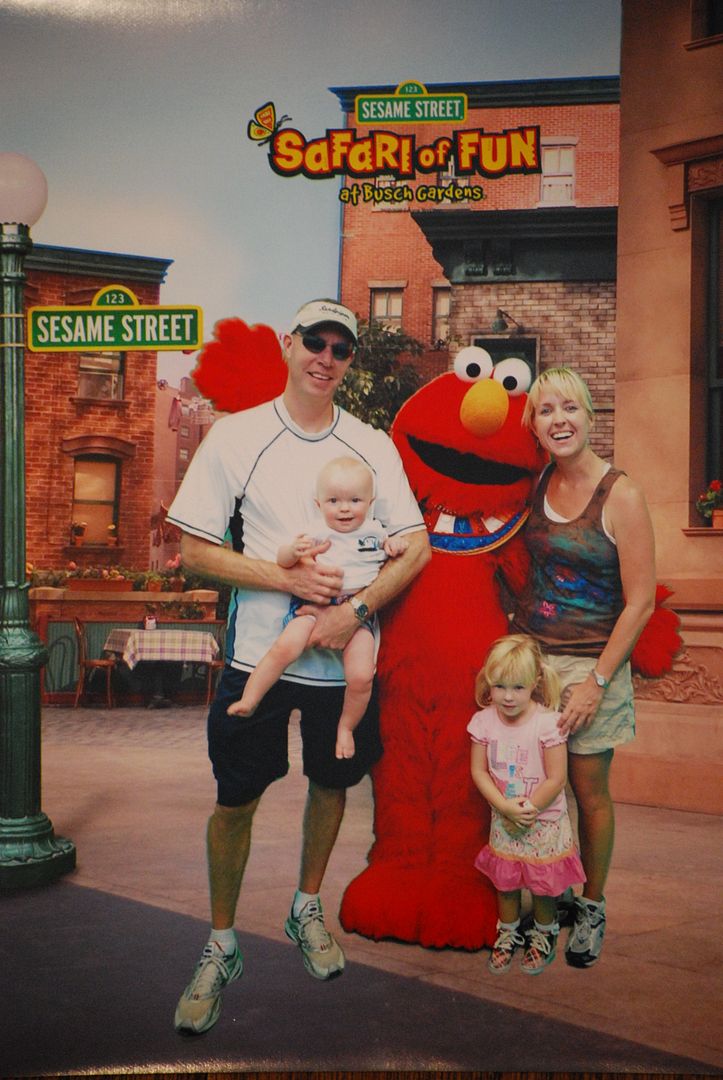 Grady doesn't prefer to sit on laps, sometimes when he does, he gets so wiggly like you're trying to hold a wild animal. He prefers his own seat all to himself. And when he gets it, he sits there like he's happy he finally got his way.
Lily helping to navigate the park where we find something new every time...thanks Dana for these adorable shoes!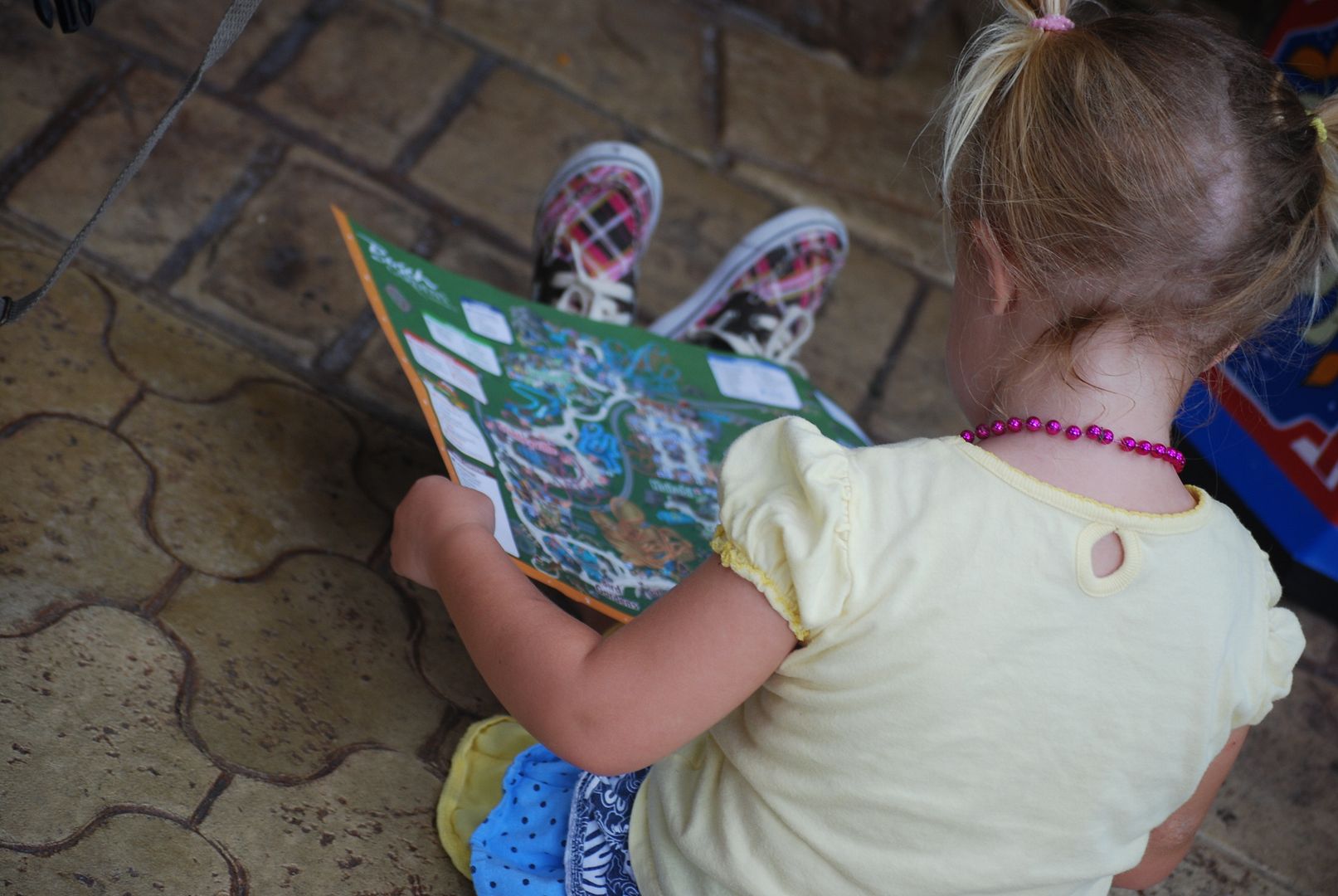 and she has her favorite rides, but won't try the motorcycles again after a tearful first ride on her birthday where they had to stop the ride to get her off. Although she was tall enough this time; just a few months later to ride the Grover roller coaster and loved it. She told the ride attendant very confidently, "i've been eating my growing food" as he allowed her to climb in.
I love people watching at theme parks like this because there is one common theme. Families everywhere. Big and little. Different dynamics. Some parents have their kids on a short leash figuratively, while other parents are being walked by their parents running wild. Everyone is schlepping strollers, kids, diaper bags and a hot sweaty mess, there's cameras clicking everywhere you turn, tantrums on every corner, but the common theme is how much these parents love their kids and will do anything for them. It's cool to witness because this feeling of overpowering love we feel for our kids is the same exact feeling shared by every person there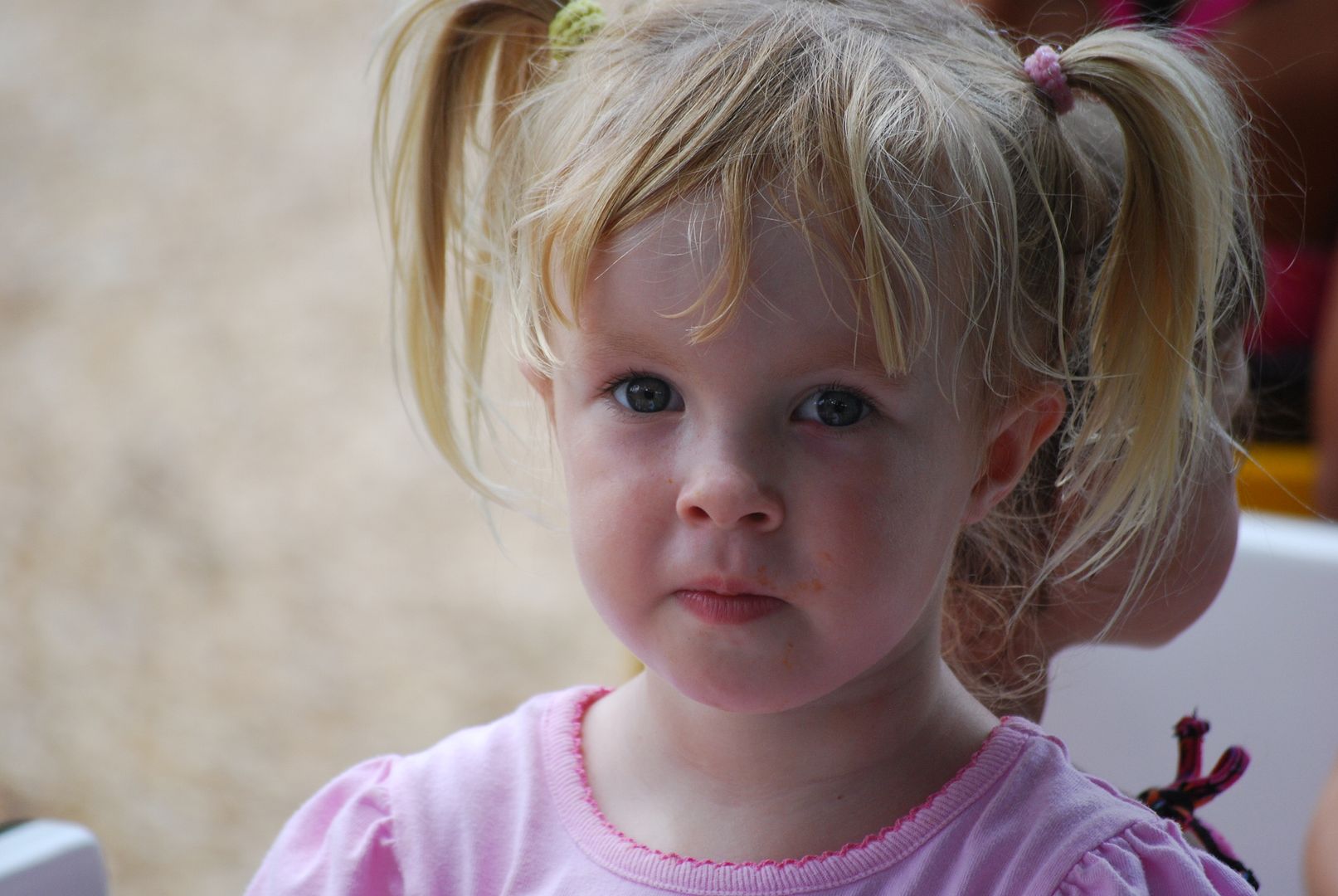 and every parent is doing the excited wave from the audience like it's their first one..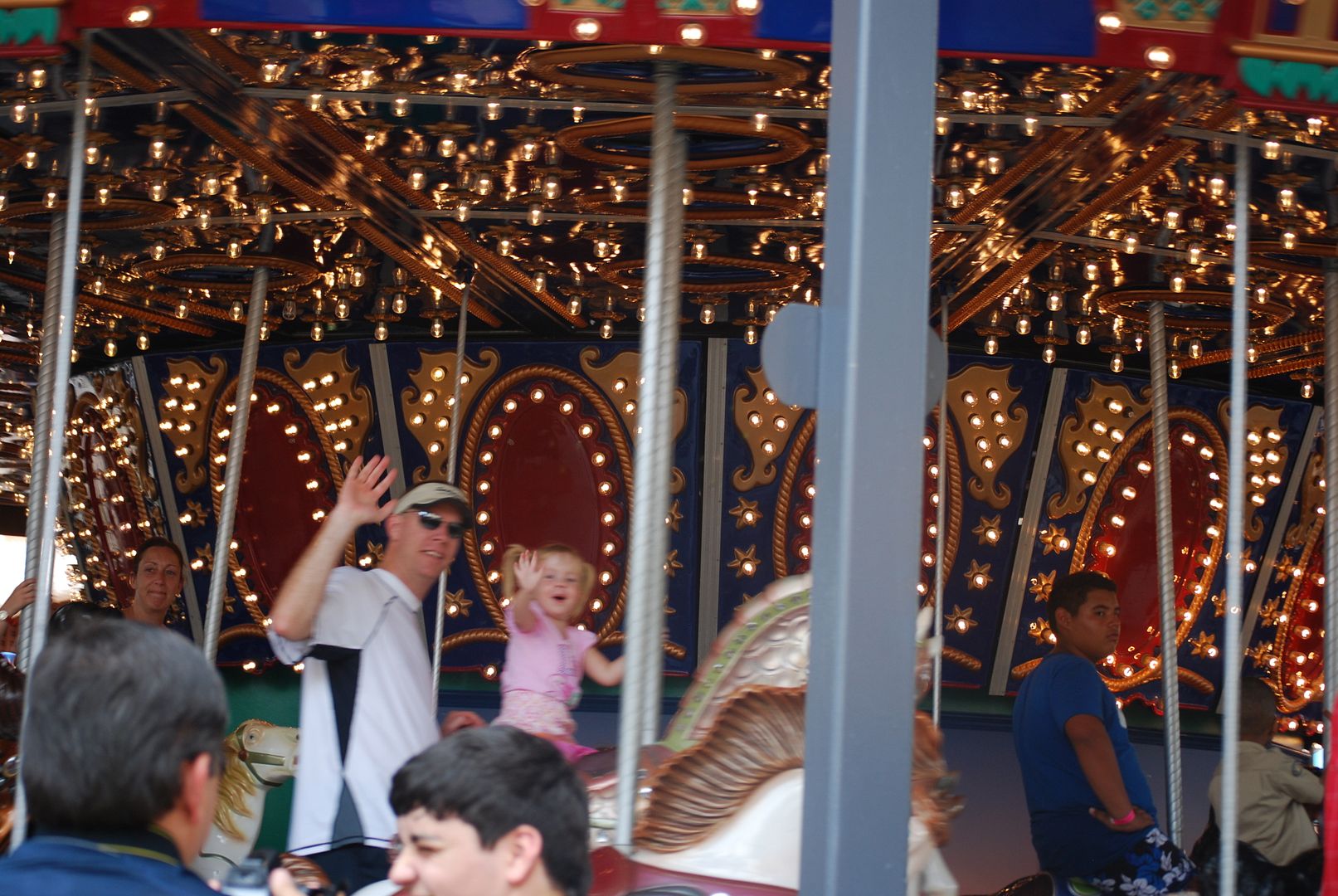 and the characters play along with the love fest...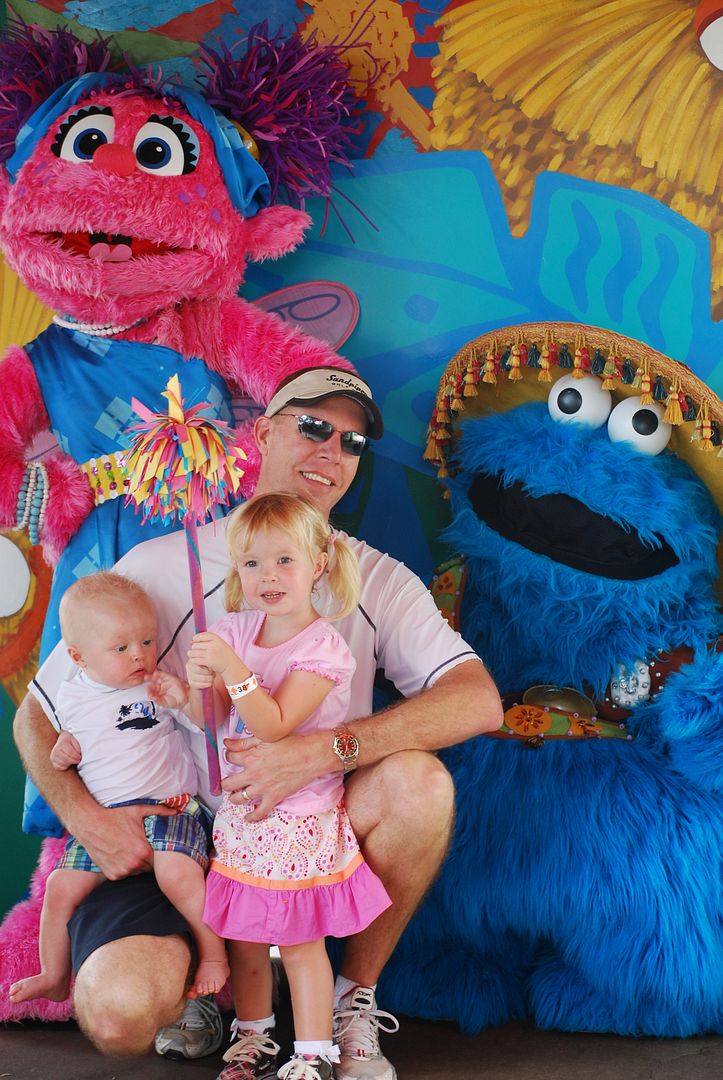 I love walking up on my family and seriously can't believe we're here when I laid awake so many nights thinking we'd never have a baby and now to have 2 healthy beautiful souls staring back at us is too much to bear in gratitude. Being withheld from them for so many years helps me to gain perspective on a daily basis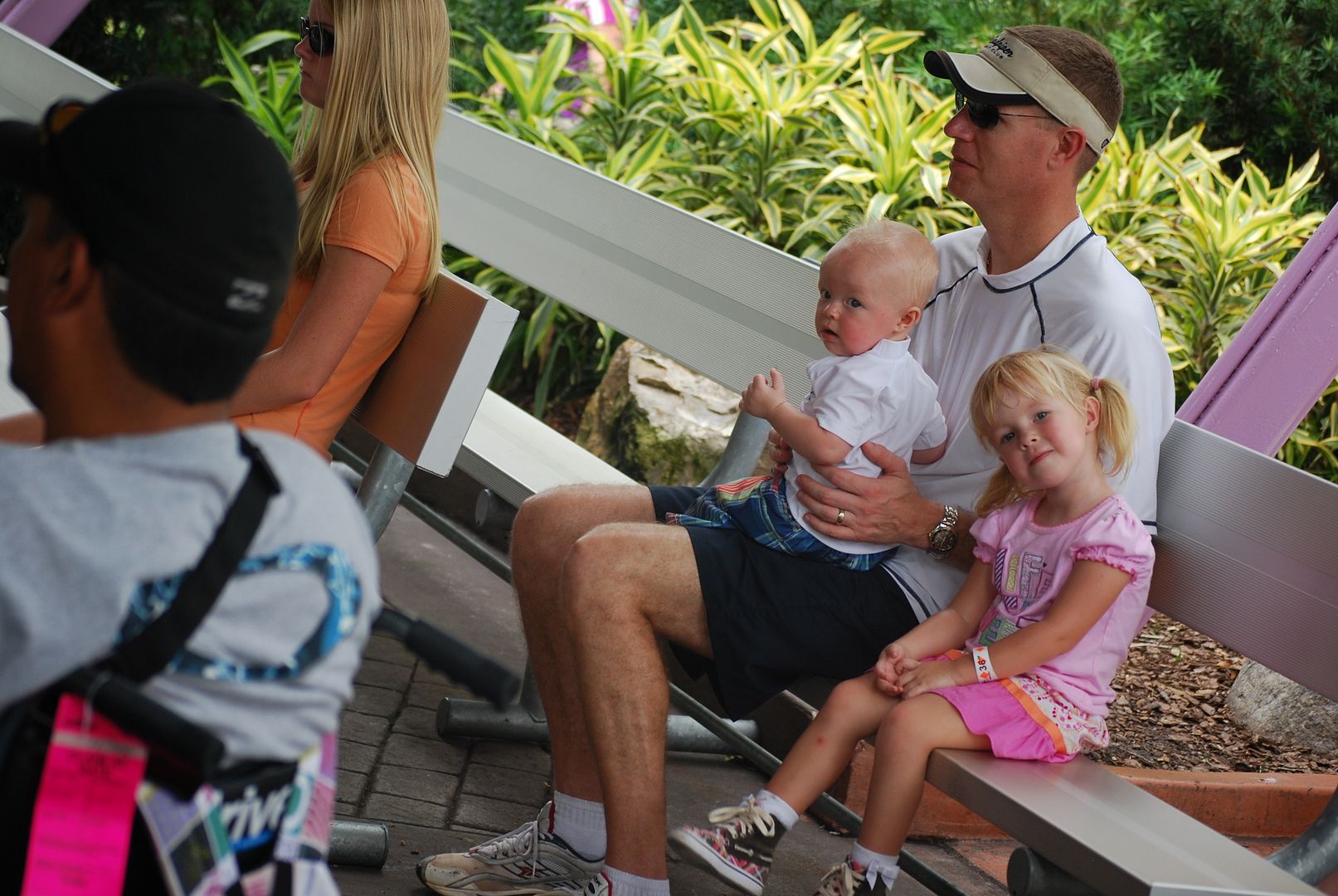 feeling like a kid again....oh, how I loved me some Big Bird when I was a kid. I wanted to ride me some Snuffaluffagus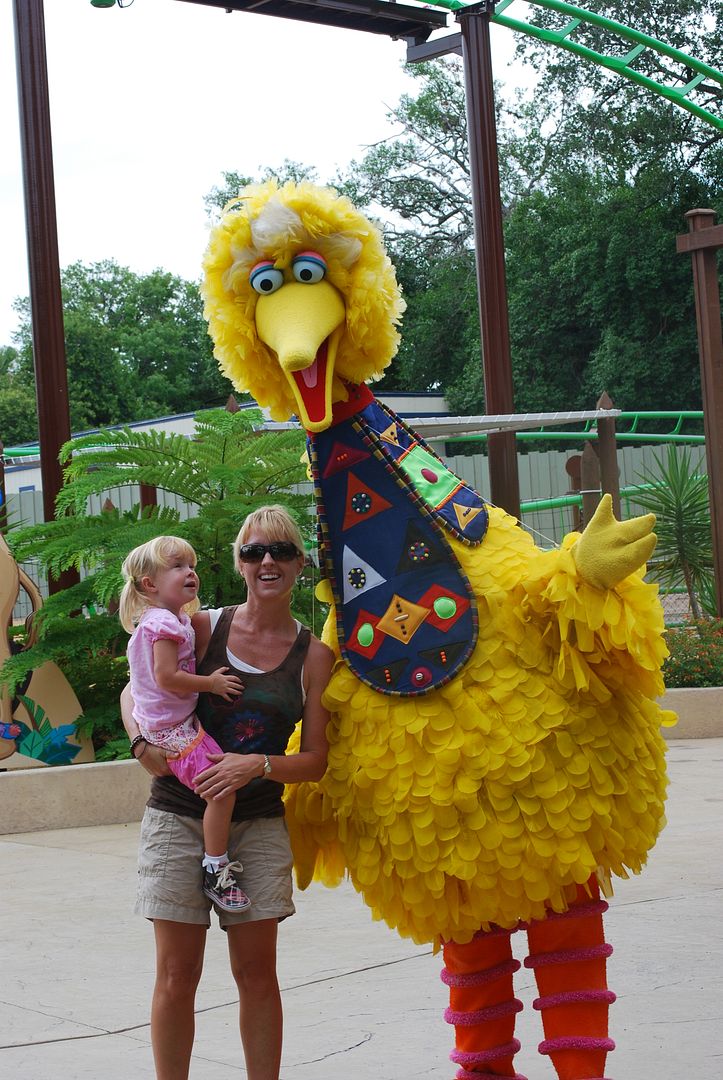 Cooling off Gradycakes...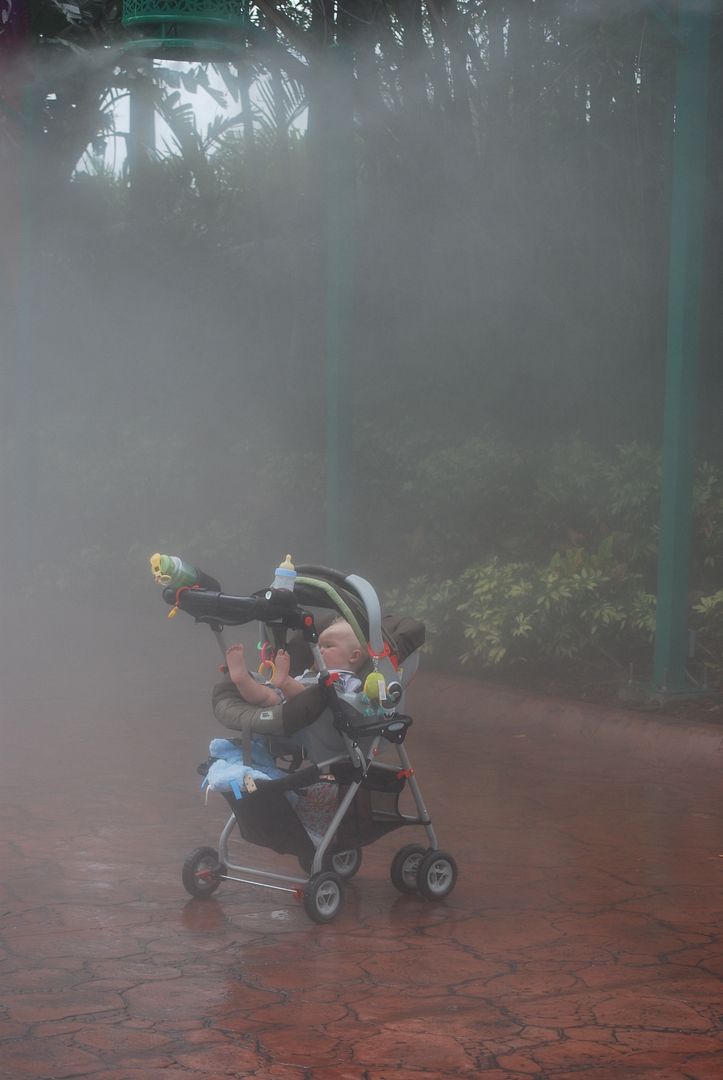 I get very sick on rides, even some Merry Go Rounds, but I can handle the kiddy ones ok. I pretend to be nervous getting on and Lily says, "it's okay mommy, i'll show you how" as she guides me holding my hand...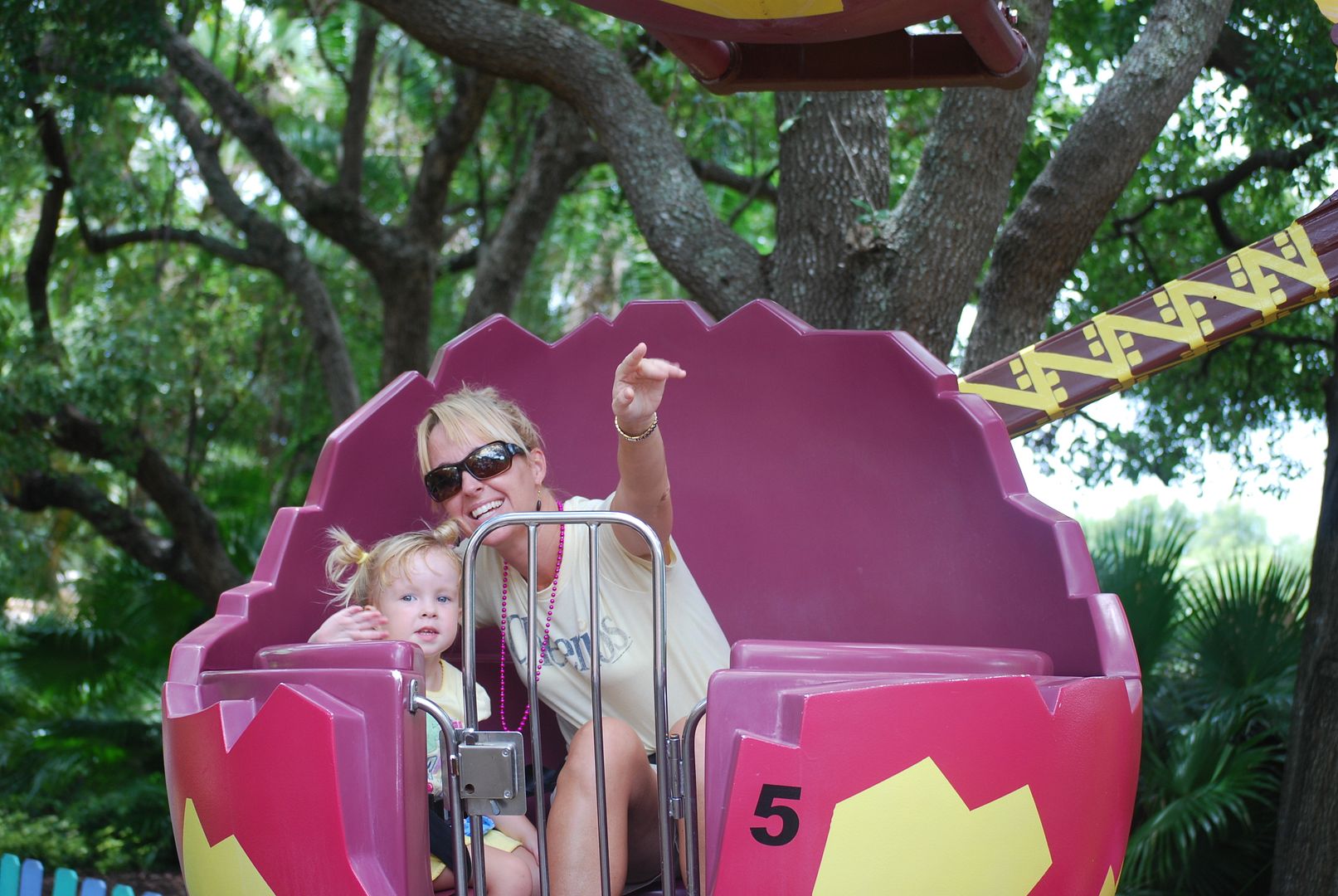 no way I could do these swings ...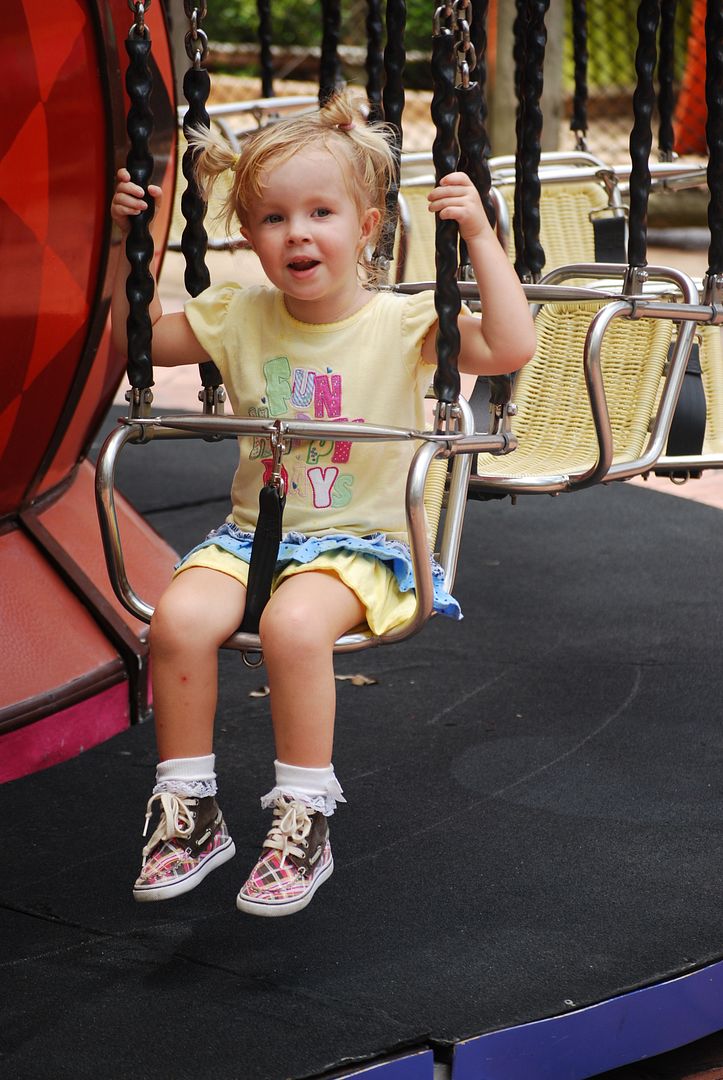 Ok, I could handle the car ride, but was too largemarge for it...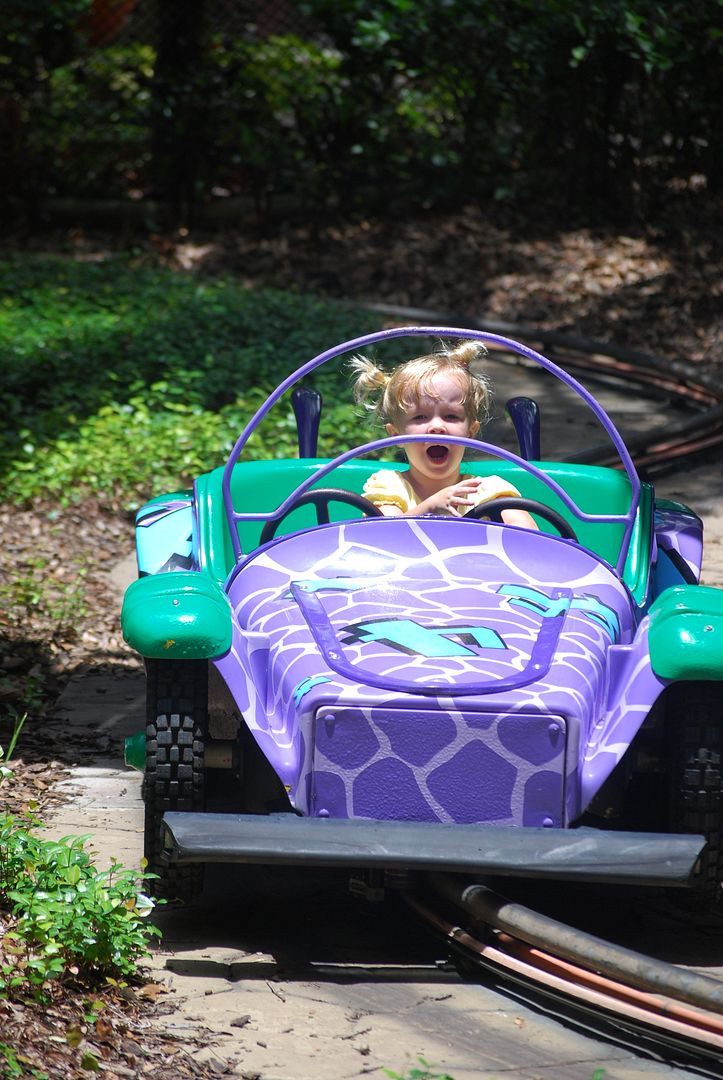 We went to lunch where they had live entertainment with old time rock and roll and Lily took over dancing like she was possessed with some serious dance moves..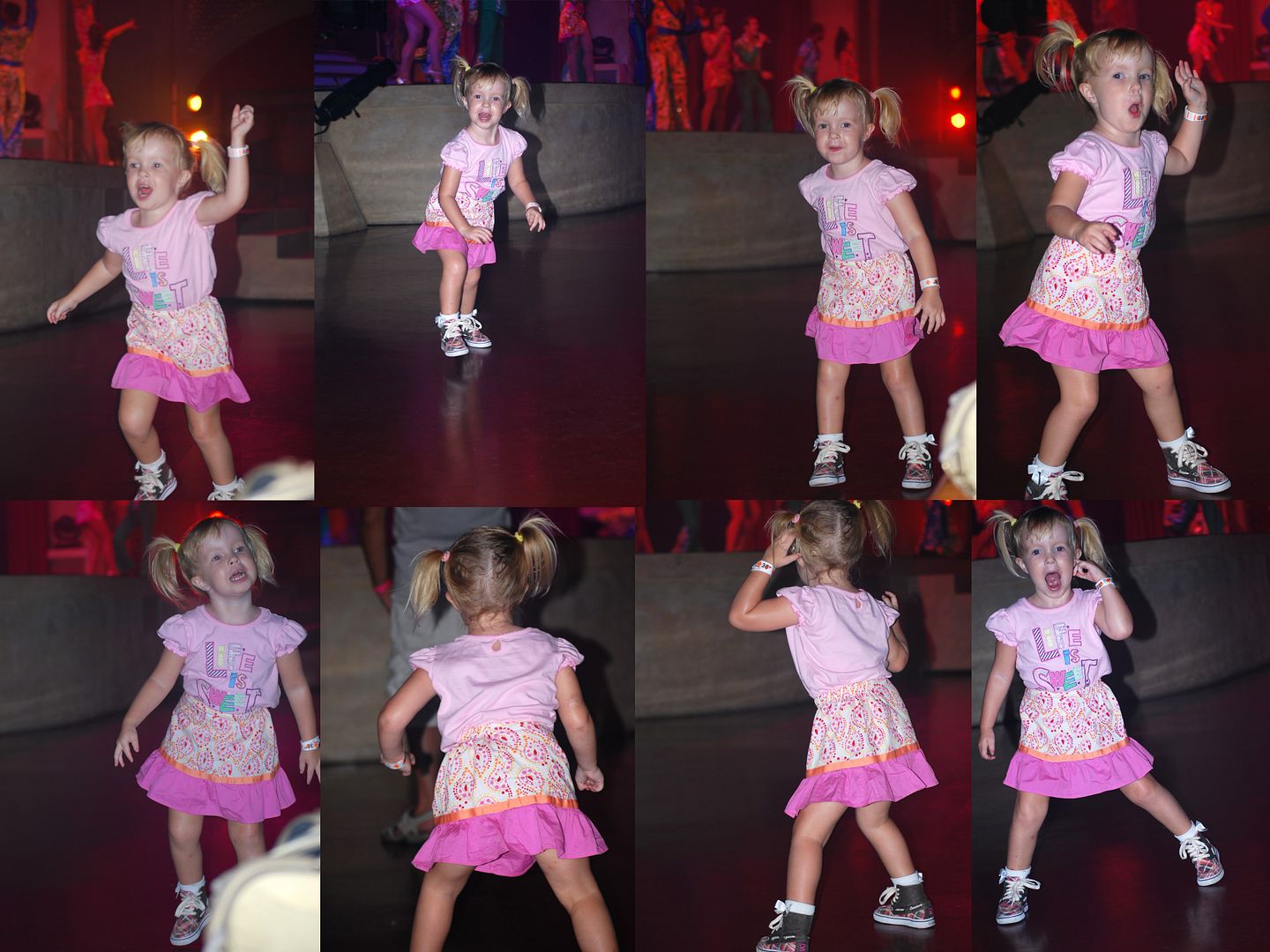 Life is good...especially at Busch Gardens.