I try my
very berry
best to stay on top of digi scrapbooking so it doesnt swallow me up whole where I feel I can never catch up. Actually, that's
exactly
how i feel about the "Laundry Monster"-im actually scared of him and will do laundry more than necessary in fear of being eaten alive by him, i call him names, he taunts me and I talk back to him like he's real telling him he won't swallow me. He's mean and he's scary. Now I just need to do that with my mop.
but i digress
Anywhooo, here's the mother's day page for Lily's 3rd year book or family book. Not sure how to swing the whole scrapbook projects with 2 kids. (still feels funny to say "2 kids") Do I still do individual books for each child or merge into a family book once he/she is here? Obviously, the kids will be doing most of the same activities/holidays together and taking pictures together so how do I delineate? I could have individual pages for each child for milestones within the family book or should I do 2 separate books. To say I've debated this in my mind 100 times would not be counting enough. Any advice out there how to scrapbook for 2 kiddos?
I seriously can NOT believe that I'll be holding TWO little ones next year on Mother's Day!!! I never thought I'd even have one baby in my life and to be expecting #2 is just totally surreal!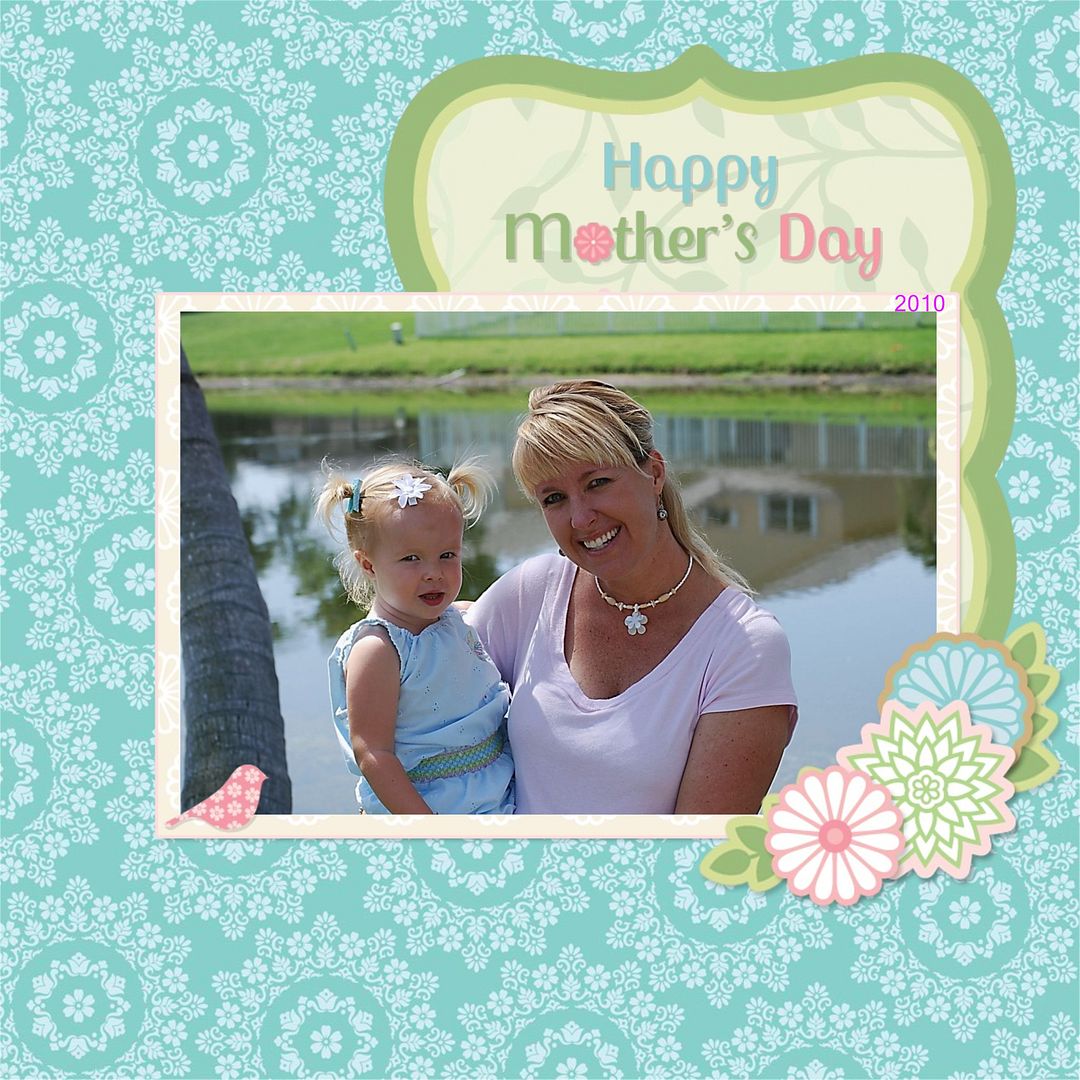 and a belly picture for the Mother's Day page since I'm his/her mother already just yet to have met :)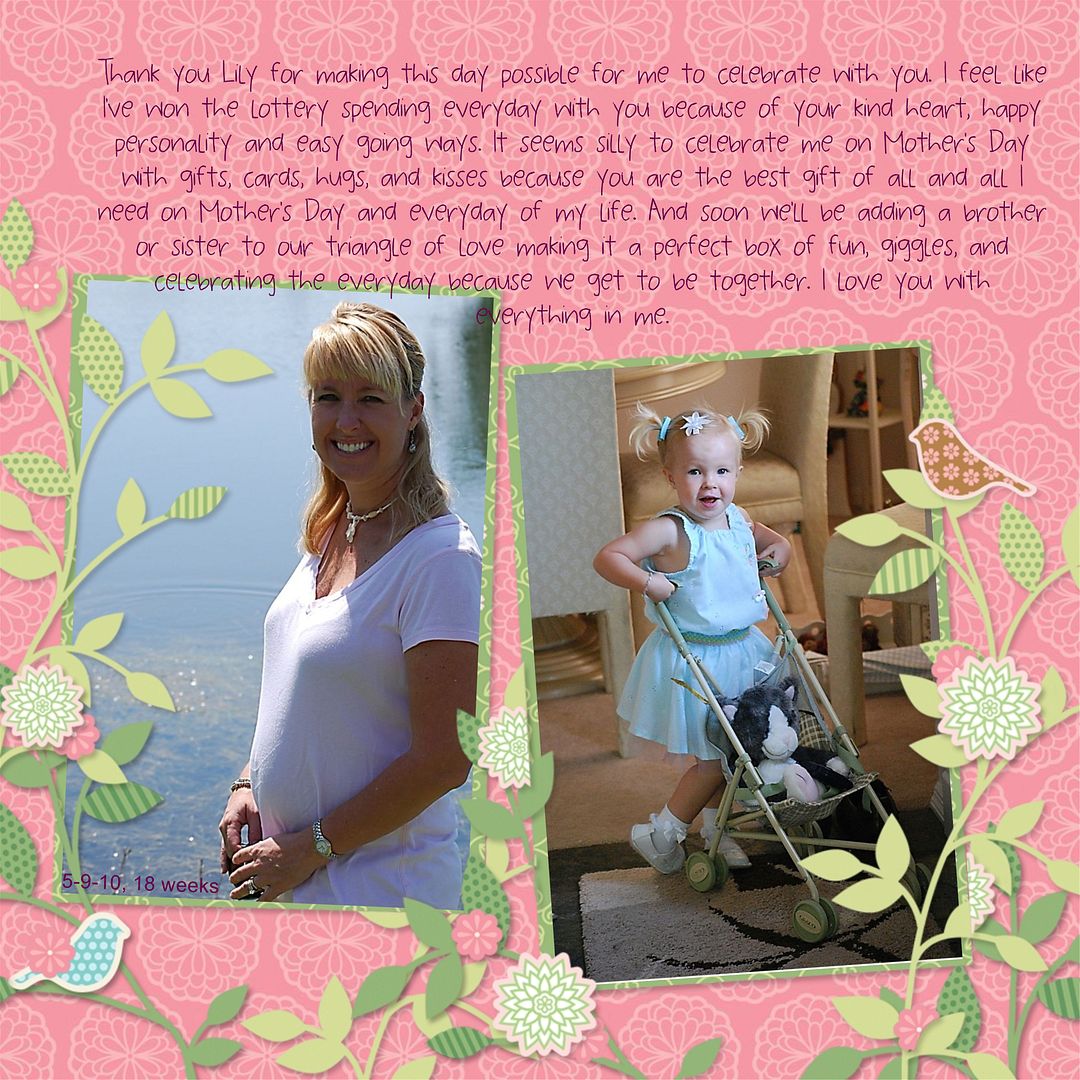 We went to see my mom's house on the east coast for mother's day and to help Molly move into her temporary house until they close on their dream house so it was part-work-part-play. Being 20 weeks pg and not being able to lift anything over 5 lbs (no one in my family would let me even come close to helping) I got to play with the kiddos which was the easiest move I've ever done. Lily thought so too.
(there she is doing that foot 1/2 way up move that I lurve)
and Grandma got a new hammock just for the kids and boy was it a total hit...
and this is what I came home to see after running out with the girls for a jaunt....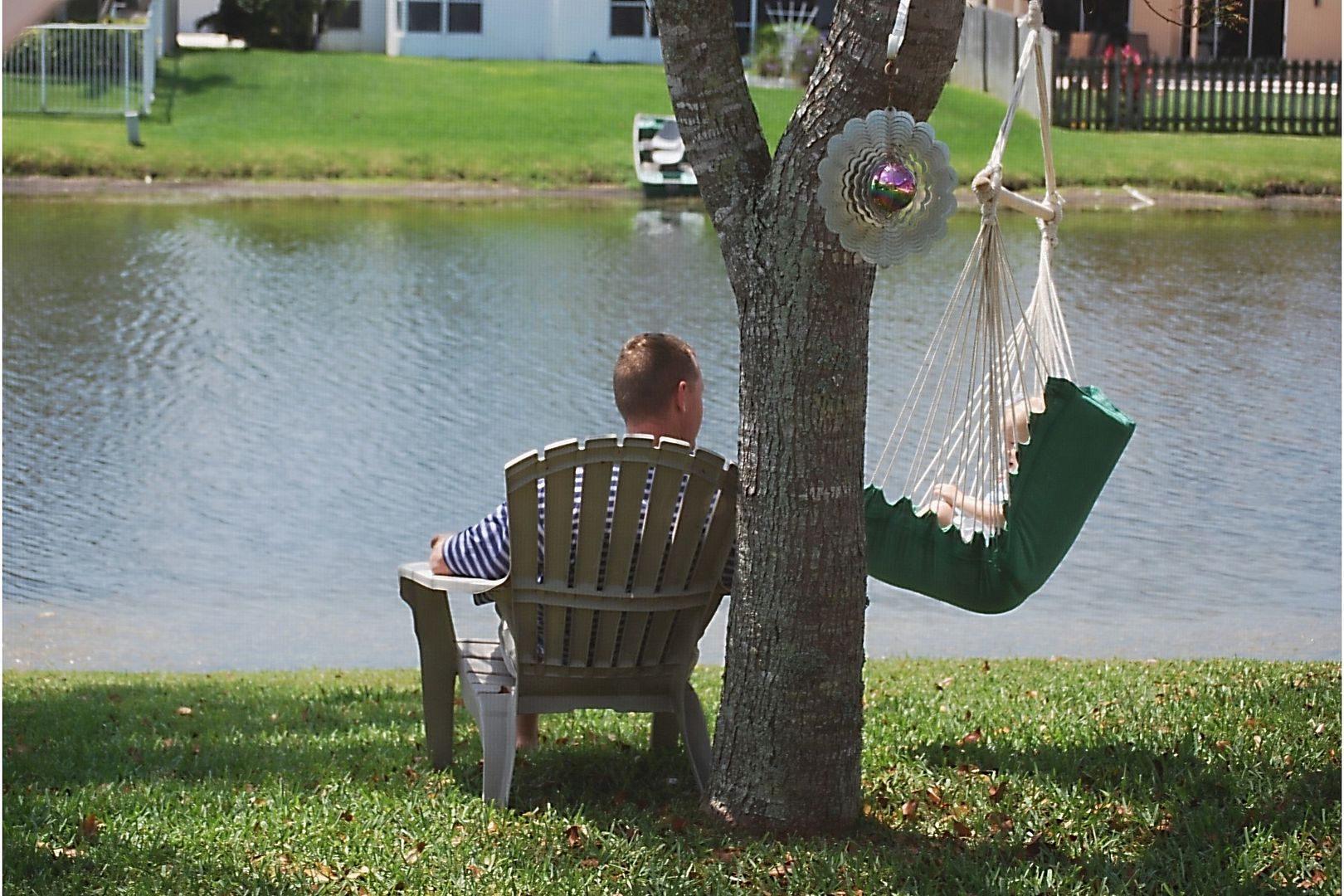 now I really want speech bubbles above
both
of their heads...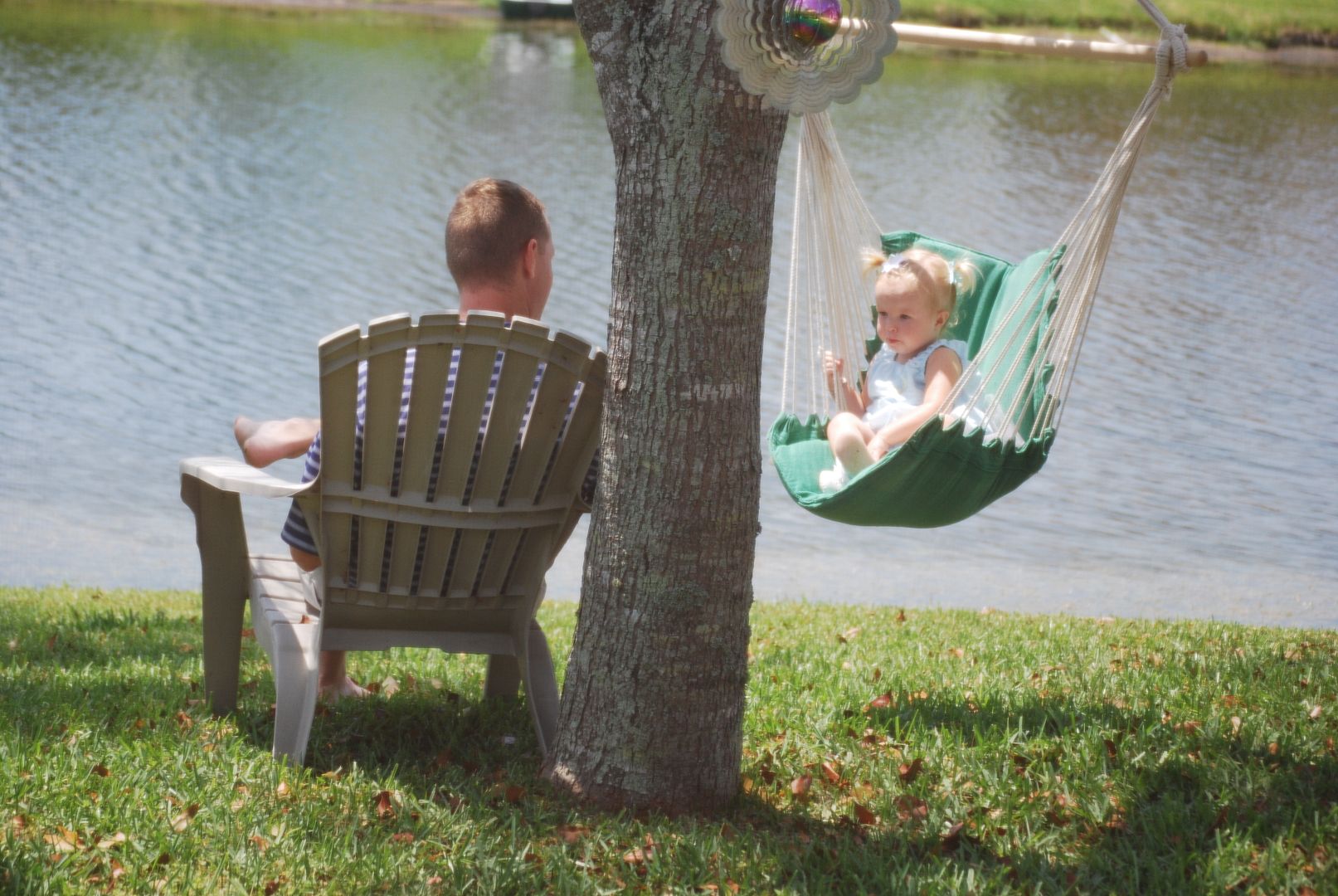 seeing them interact is the best mother's day present ever...
sometimes I think Lily thinks gma is her momma bc arms instantly go out to her and even we the parents get trumped by gma! when we left for the weekend, lily was crying hard in the car signing
more
ferociously, batting her hands together saying "mo-gma-mo-gma-mo-gma" over and over. it was so sad and sweet at the same time as we drove off...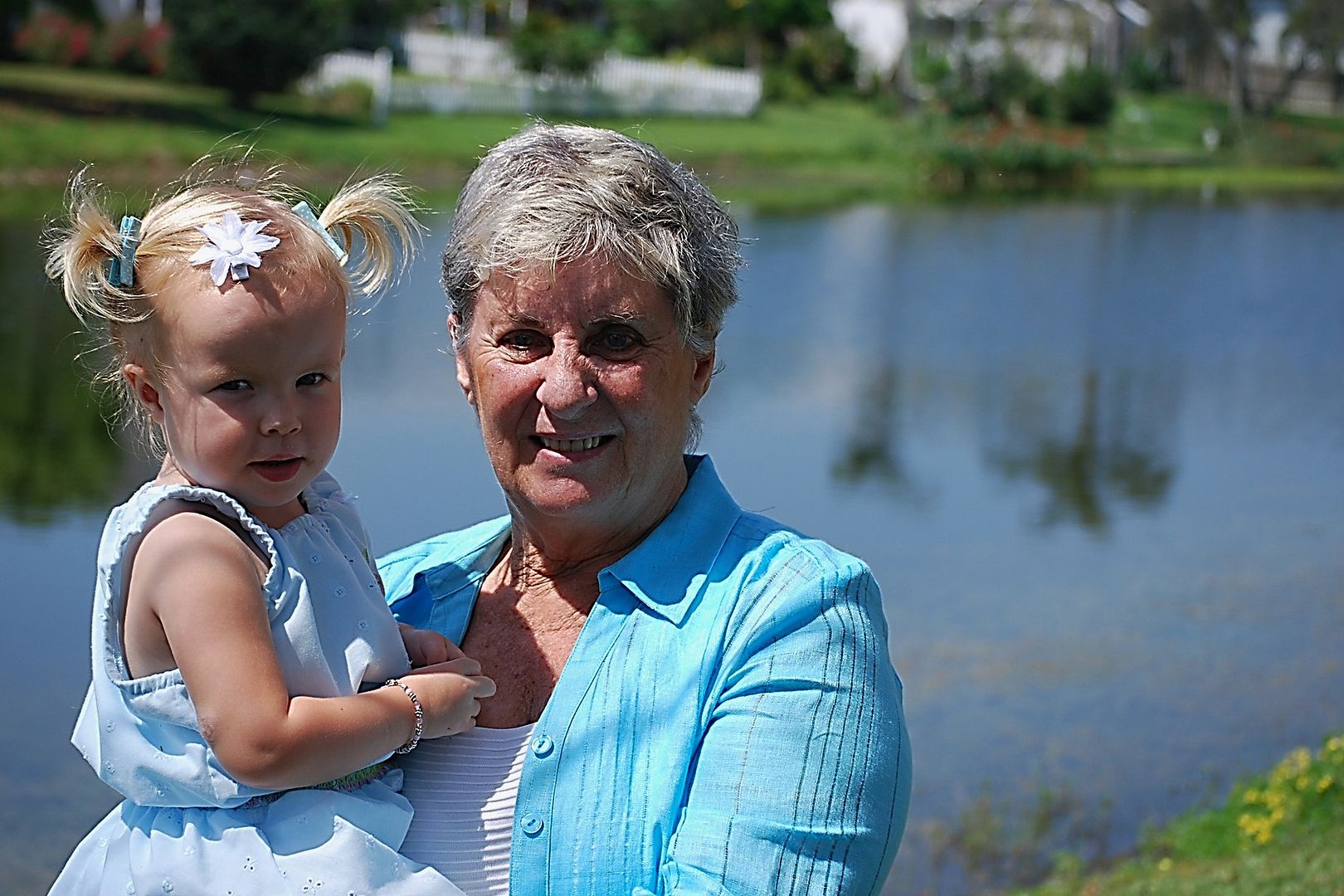 I'm actually not the jolly green giant, but I am taller than my mom and sister while standing on a hill so I look like I'm 10 feet tall in this picture and you can see a sweet ole' bumpity-bump for baby #2!! I'm so thankful to have these people in my life who love me for me and are the greatest role models. We missed Jen and the fam like crazy, but they had to stay back for Katie's dance recital that we all
HATED
to miss!! :(
a weekend that splashed more love into my love cup than possible where i left filling full and ready to tackle the week.... and the laundry monster. :)
life is good.