Before I met David, he was quite the baseball player and pitched his little heart out from a young boy until mid twenties; even playing for the Cubs in the minor leagues. I met him a few years after this big part of his life. Some of his favorite memories are from playing in college at USF in Tampa. Well, they're tearing down the stadium that has been there since
1967
and invited all the alumni up for a special tribute and time to say good-bye to their field that is being replaced by a state of the art facility. So we hiked up to Tampa to say our good-byes and it was well worth the trip.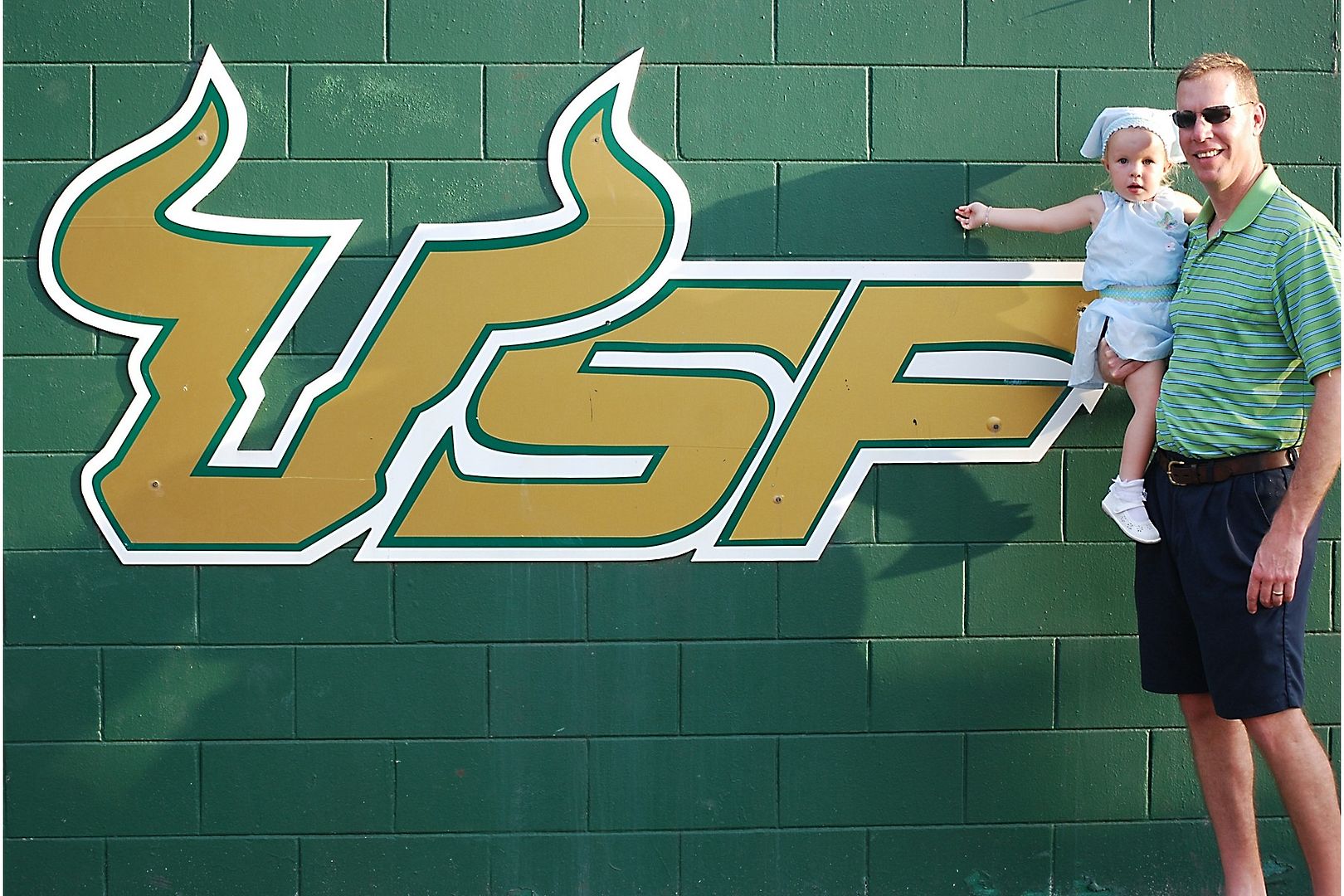 They called out each player by name with a little bio and each ran out onto the field to their position they played in college. David took the mound like he had years before
hundreds
of times, except this time, he had his #1 cheerleader with him.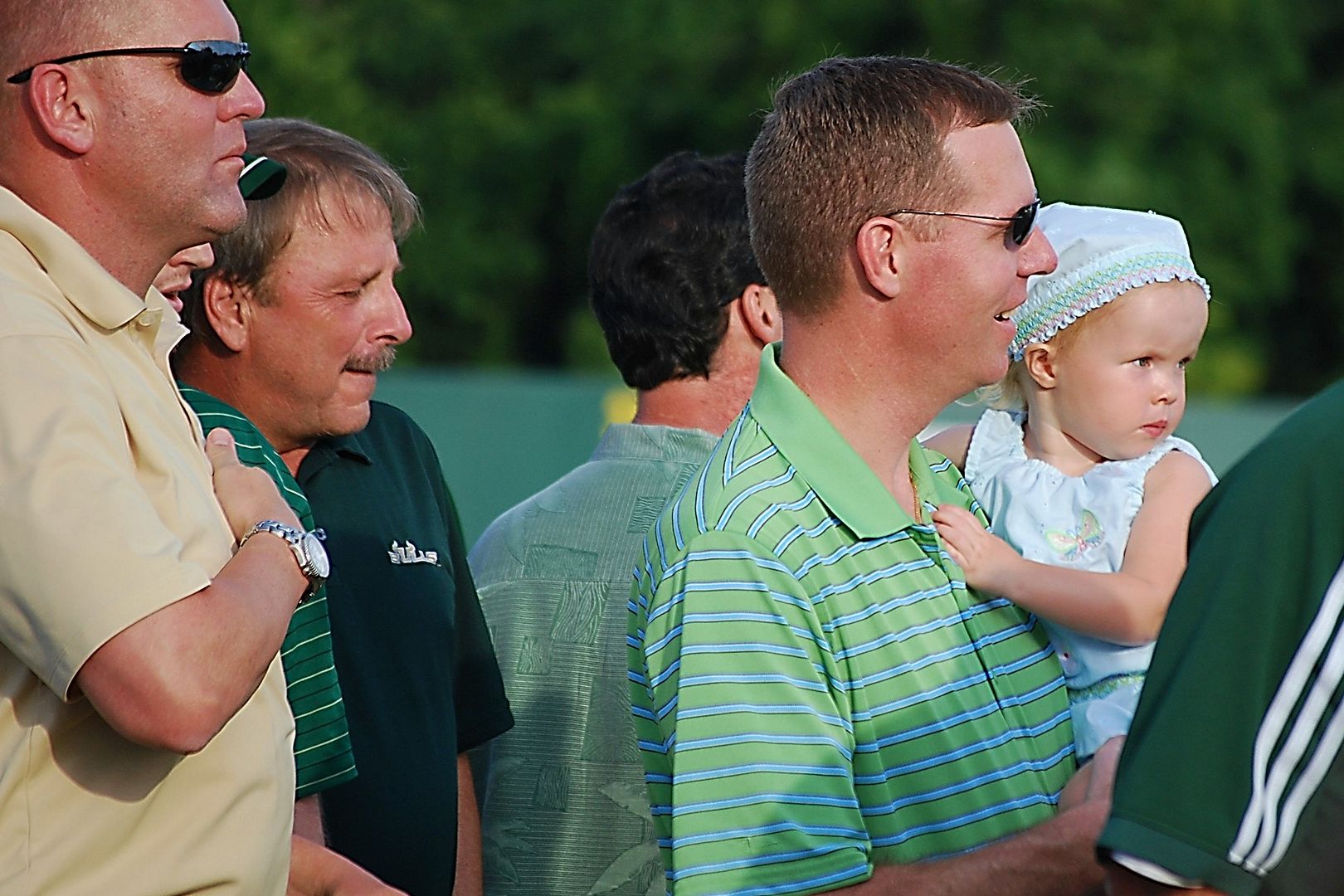 and people we had a breakthrough.... lils was asking to say hi to the mascot and actually got a picture snuggled up to him and no tears were shed; not even a nervous "bye-bye" repeated over and over as she got closer...
She was all smiles watching the game and you'd think she understood all the signs given by the coaches as she peered through the fence taking it all in...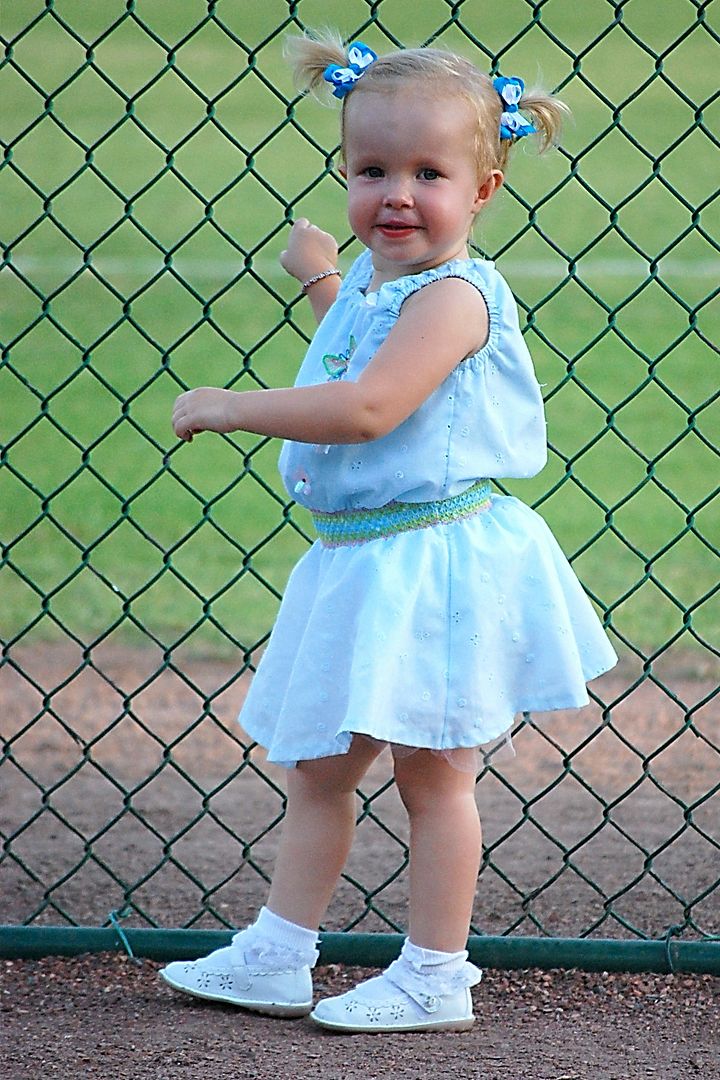 I wish there could be speech bubbles over her head all day to know what is going on in her little mind ....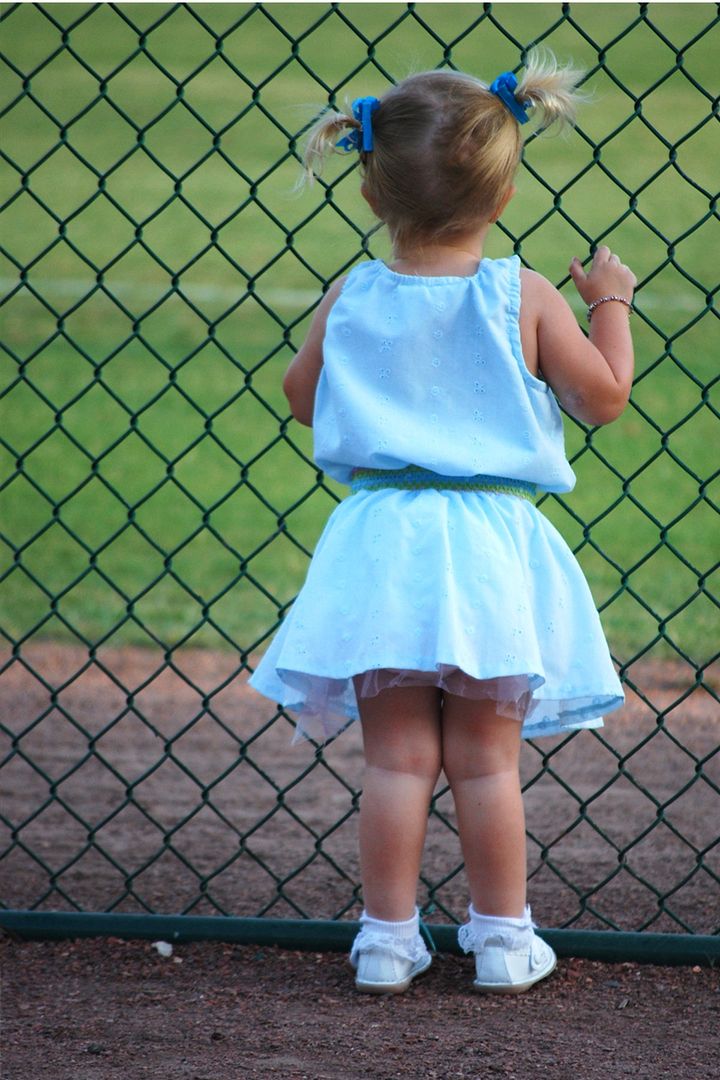 I think this speech bubble would read "Put Me In Coach" as she tries to climb over the fence...
Since this was the last game ever to be played on this field, all the players were given a corked glass jar to collect the clay and grass at the end of the game in memory of this special field of memories. David let Lily do the honors. I'm surprised she didn't lay down and go to sleep when she sat down to collect the dirt because this picture was taken at 11:00...as in PM!
It was a special event for everyone and neat to reconnect with all of David's friends from those years before I knew him to hear stories, hangout with his lifelong friends, and see him smiling from ear to ear, reliving his glory days with his buds, while carrying Lily around on his hip showing her off like his little trophy he is so proud of; except this trophy wasn't for a no hitter or best ERA. It was definitely a full circle weekend all around.
Life is good! :)