Having a hard time taking down the last of Lily's birthday party decorations. There's still remnants here and there reminding us of the festivities and one LARGE Elmo faced balloon that floated up so high no one can reach it, but he watches over us every day and Lily even says good night to it as she goes upstairs. He has monster helium in him so he'll easily be there for another month or two and might just become part of the family.
And Lily had her very own Elmo cake baked and decorated none other than by her very own Daddy. His master cake maker mom Dottie should be so proud!
And my eyes were spilling over with tears as everyone sang Happy Birthday to our little miracle child we never thought we'd have, that I could barely see this sweet face Jen snapped as Lily was soaking it all in!
And she thought she was such a big girl with all the presents and read each card like she knew exactly what it read. She read with such conviction and made total sense.
and Lily's bday wouldn't be complete without the annual cardboard cutout as her table centerpiece. We did it last year too so I guess it can now be characterized as an official tradition.
And the kids made these adorable
Elmo
bags (thanks for the idea Patrizzi) and Lily made them with her friends at school too. Super easy, fun and perfect for all ages...
Katie was the 'project manager'
There was another certain teenager who's name rhymes with Mordan who might've been seen making his very own Elmo bag. Just sayin.
Katie looked like a preschool teacher showing them just what to do. Lily looks up to her ever so slightly. (understatement of the year)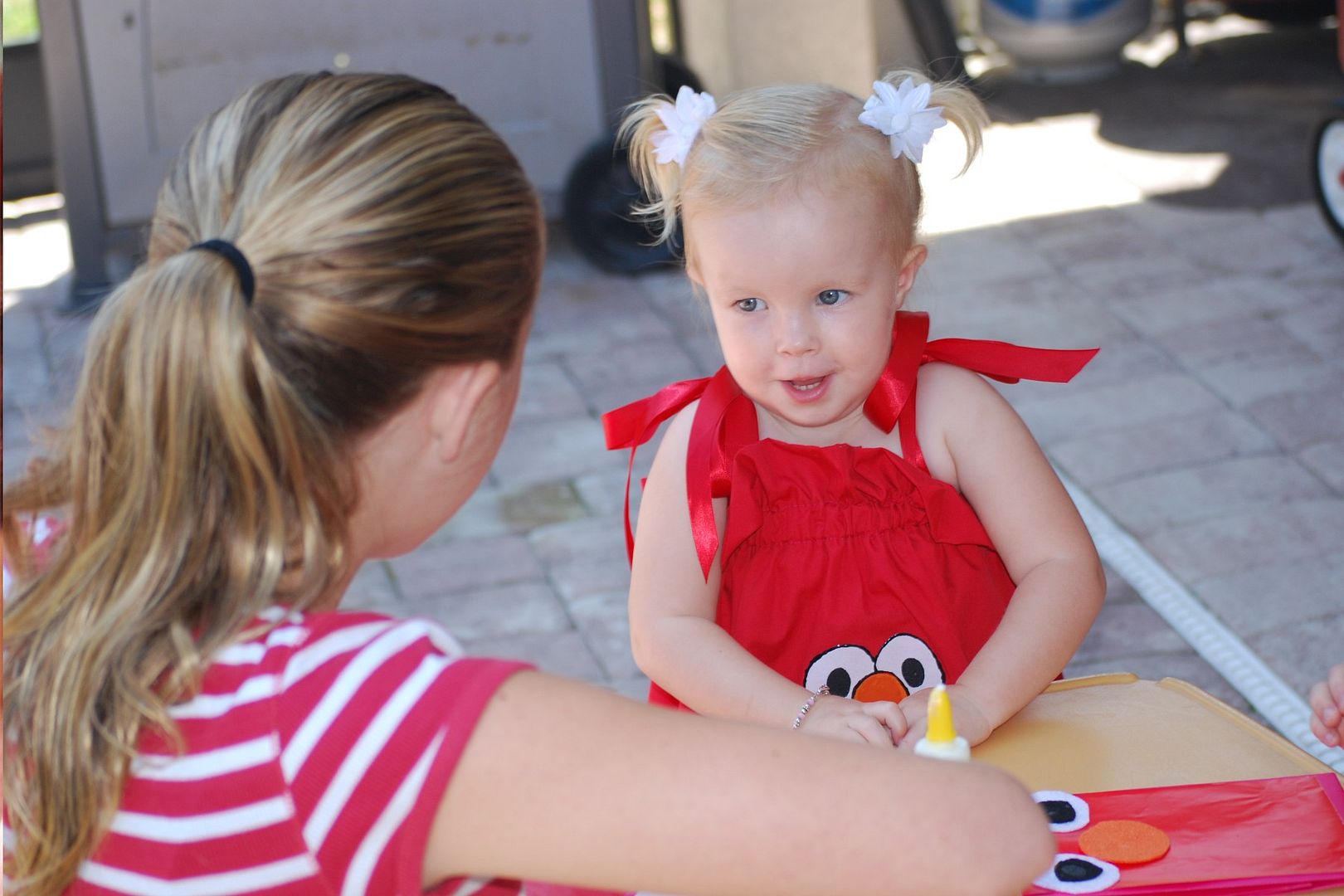 sweet shot jen got of her youngest daughter and niece putting their hands together to help each other. literally.
And it seemed all of Lily's presents were biggies which was nice because our house turned into a little preschool, like this new water table from grandma, grandpa and bob. She looooved washing dishes, but didn't like the feeling of wet hands so she was in quite the quandry. So we put a hanging towel outside and she would wash dishes for 45 seconds, dry her hands, then wash her hands for 45 seconds, dry her hands over and over...rinse. repeat. rinse. repeat.
and this apron my mom made for her with a dishcloth and hot mitt is to die for. I got it from a craft blog, but can't remember which one so thank you if this is your idea.
I like to call this picture "bubble nose". lol
2 years spent with love pouring from every heart that prayed for her to finally be here and to celebrate her sweet little life with some of those people on Easter was the icing on the birthday cake. Of course in red and black. Elmo would be so proud. He'll be watching over us for awhile so we gotta make him beam. :)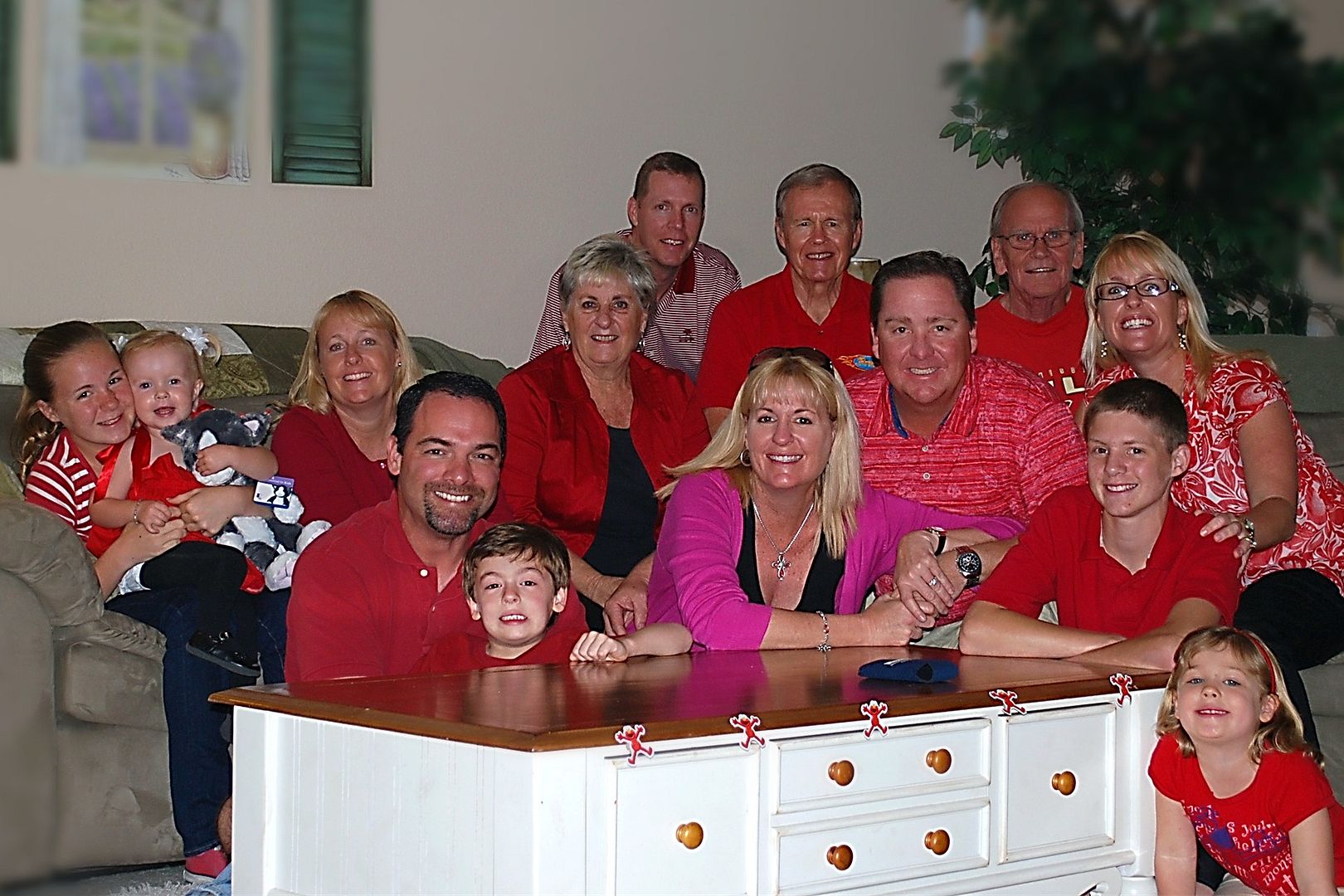 life is good.