The Easter Bunny didn't get the shaft this year because he was supposed to visit on the same day as her birthday. We just creatively moved some dates around and celebrated Easter a little early so we could fit all the traditions in for Easter + her birthday. I think it was Jordan or Jamie who said "so Lily trumps Jesus this year? that's cool." hahahahaha. Since her birthday won't fall on Easter again until she's 13 (gasp) I hope Jesus will understand just this once. (praying 100 hail mary's, holding rosary)
Well, she started off with a major egg hunt at school. This picture makes me laugh because her teacher said she was looking to see what was in the bag, but couldn't see in it... so instead of adjusting where the bag was, she held the bag stationary and kept leaning over to try to peek inside until she almost did a somersault. she cracks me up.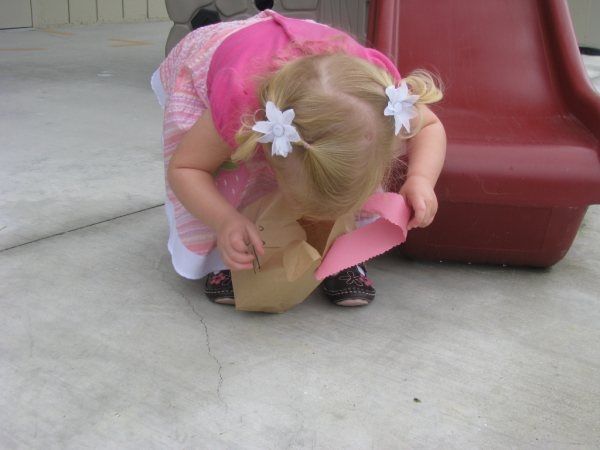 then an egg hunt at Ray-Ray's house. Something about all the kids running around, yelling in excitement at finding eggs that were not-so-hidden made me wanna cry. Good thing for sunglasses. It felt so wholesome and fun. She was crawling last Easter(strange thought) so this was a whole new holiday for her.
Is she trying to
look
like the Easter Bunny here showing me her jelly bean find? lol
there's that smile... caught by Ray-Ray herself...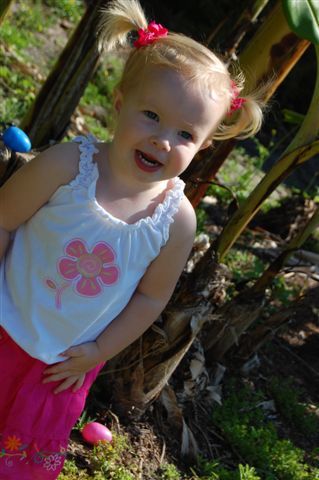 and some swinging friend with her friend Leah she calls "leee"
then there was another hunt with this cutie; her cousin Douglas...
(thanks for these shots jen while I chased the little ones around)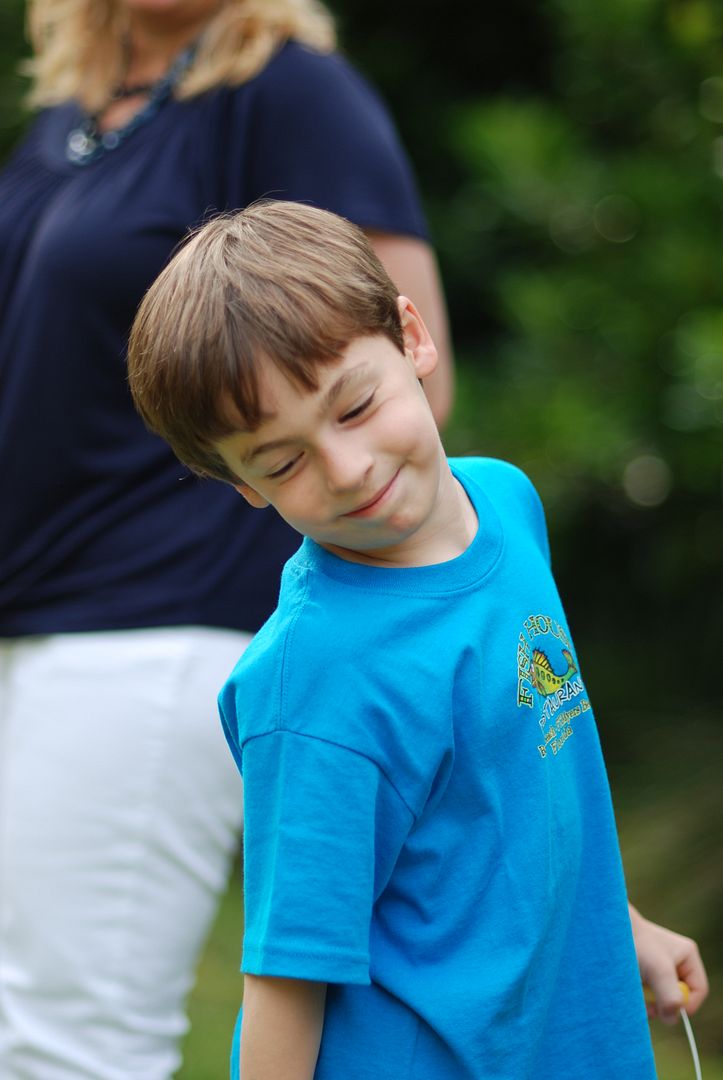 and of course Gracie Pie who looks prettier and older every time I see her...
and this little one...hello halter tops...oh how I've missed you...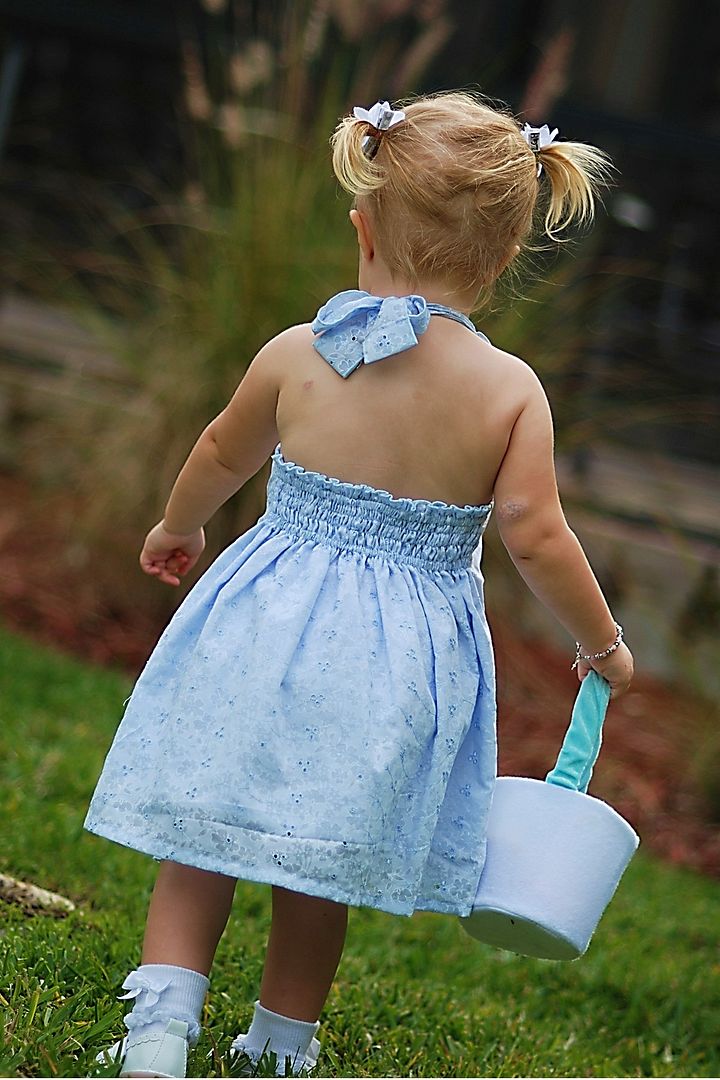 I GOL'd at the store when I saw this dress. That'd be "Gasped Out Loud"...
this one could be titled "jackpot"...
this picture made me laugh because lils and gpa are making almost the same exact face...holy genetics at work...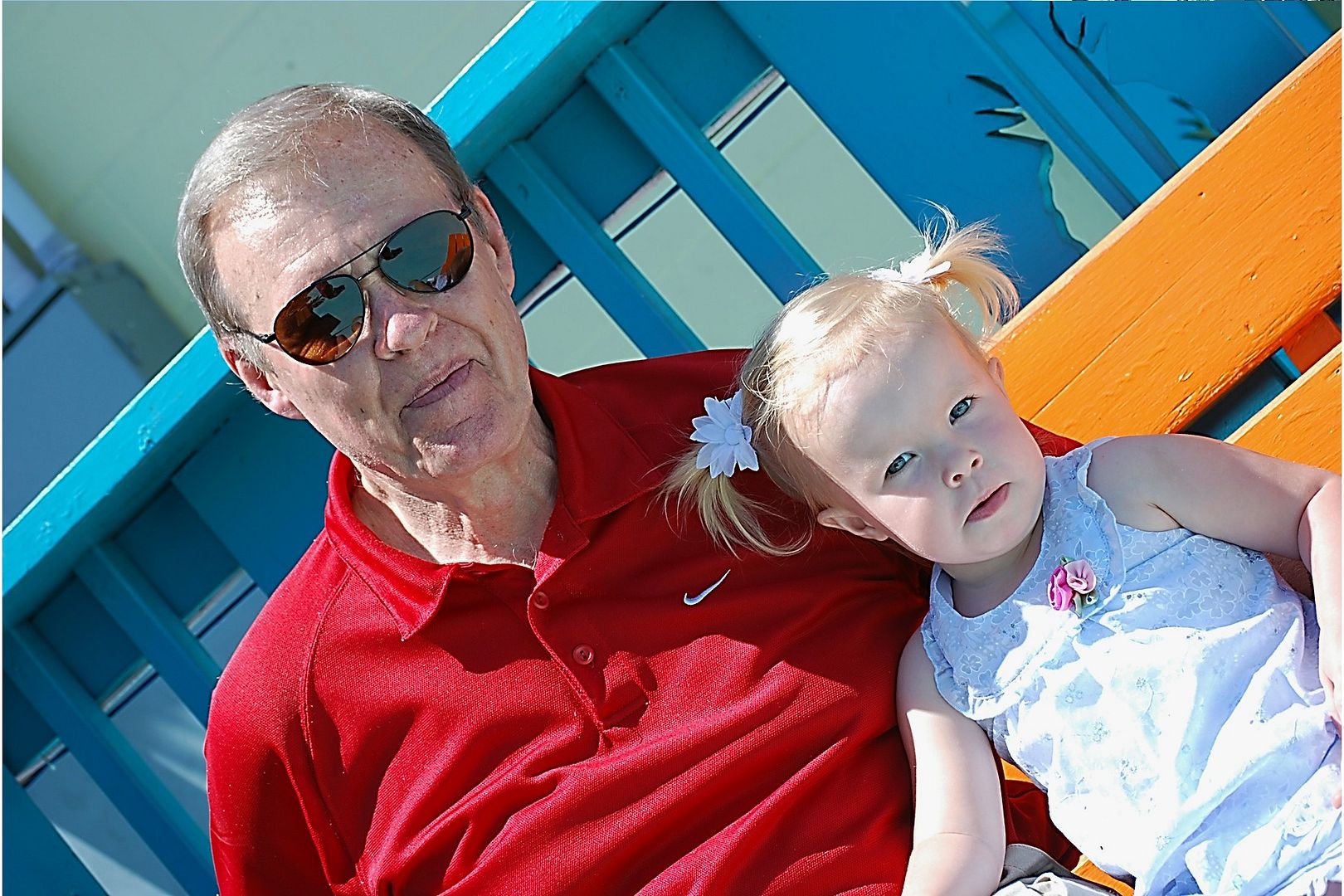 lunch on the water is never complete without a fun game of peek - a-boo with her tablemates... thanks julie for the AWESOME restaurant recommendation...
oh and the work that went into this picture at The Fish House. There was lots of pre-grumbling, a shaky dock, kids about to go overboard, a stranger who didn't know how to work the "big" type of camera about to fall in to get this angle, and someone in this picture offering up a post apology to the family after we viewed them in the camera to see how it came out. I'll leave the rest to your imagination.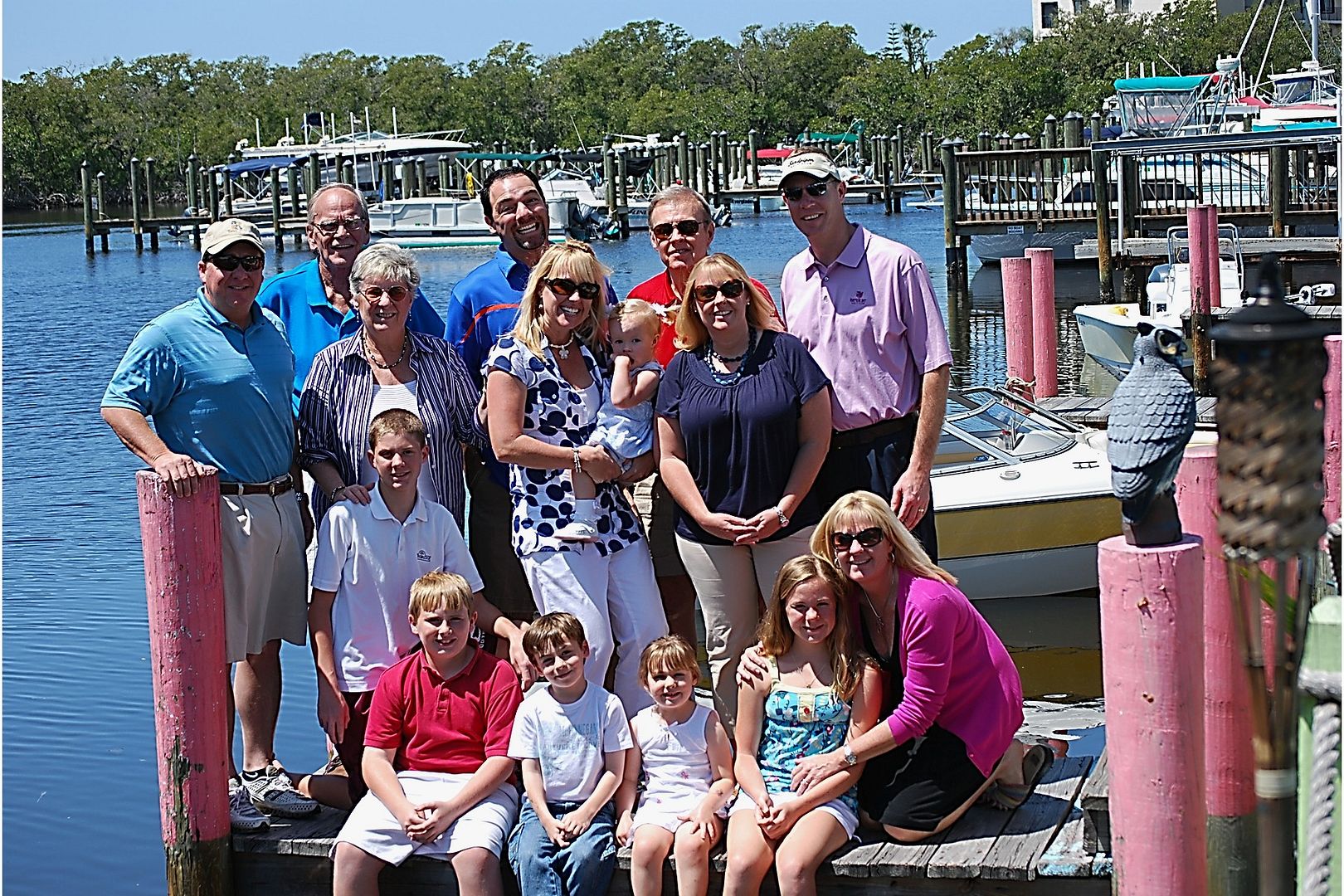 i wish i could smile big enough to truly show how much happiness she brings into our lives. i'm just so thankful she's here, she's happy, she's healthy, she's fun, she's loving and i live everyday in gratitude that we were trusted to spend our days teaching this beautiful little soul about life and love. I just wanna say "thank you" to the universe 100x when I'm with her.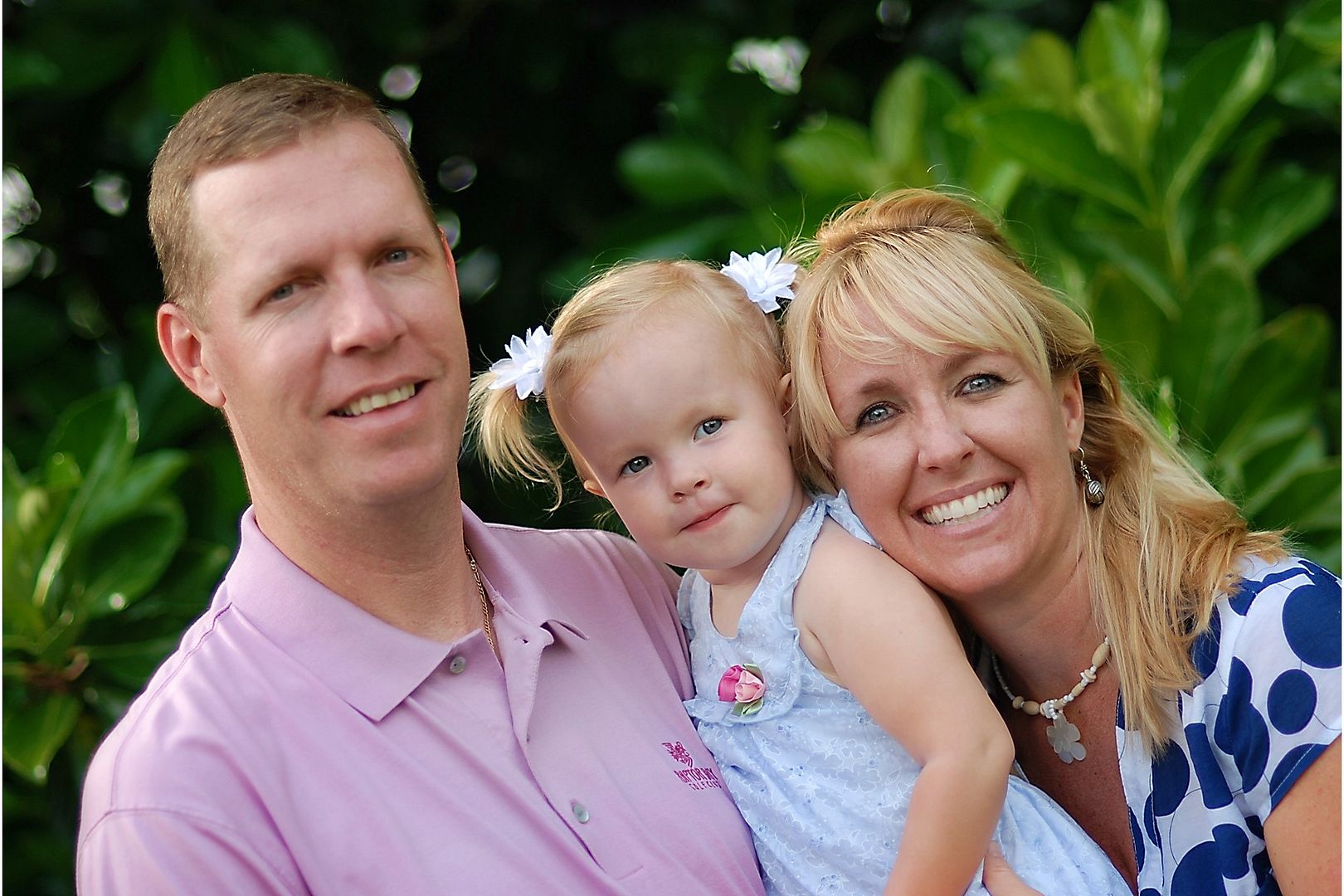 is it bad David had the same shirt on
last Easter
? (bottom center) it's the only pastel he owns so you might be seeing it in 2011. haha How was this Lily and the cousins just one year ago? oh my different!
all of them
! crazy to think there'll be 6 kids in this picture next easter. gasp.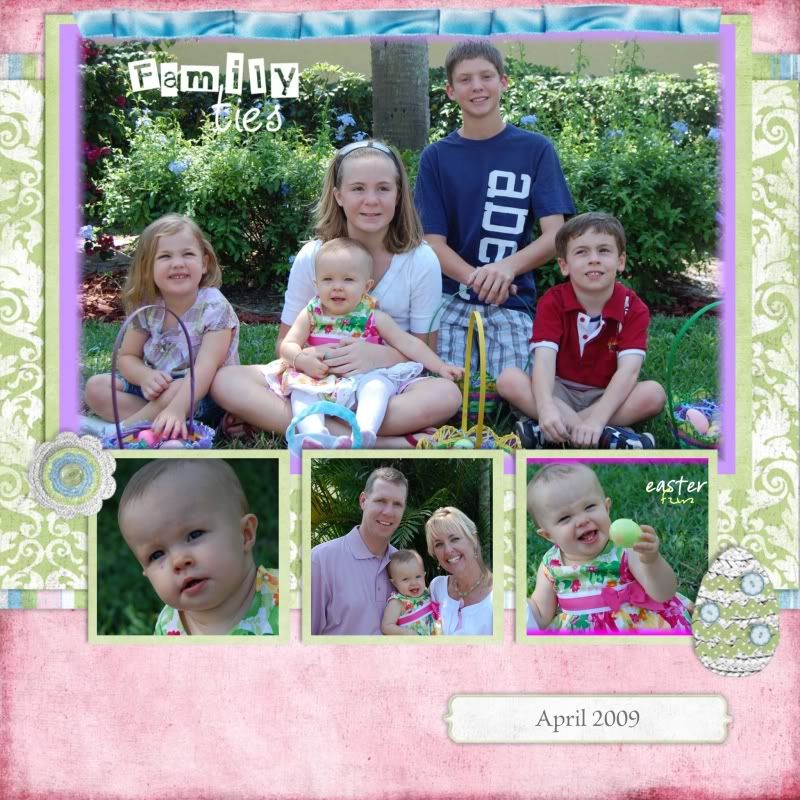 and look at this cute little bunny jen shot? oh, wait. that sounds violent. ha.
life is oh so good. :)