Have I mentioned Lily is a little bookworm; or shall I say a BIG bookworm! She wants to read books from the time she wakes up until the time she goes to sleep. Going to the library is like going to Disney World for her. If I had a quarter for every time she hands us a book, turns around and walks backward like she's a garbage truck going in reverse just to fall into our laps, I'd be a rich, rich woman.
See all those books? That's just round 1...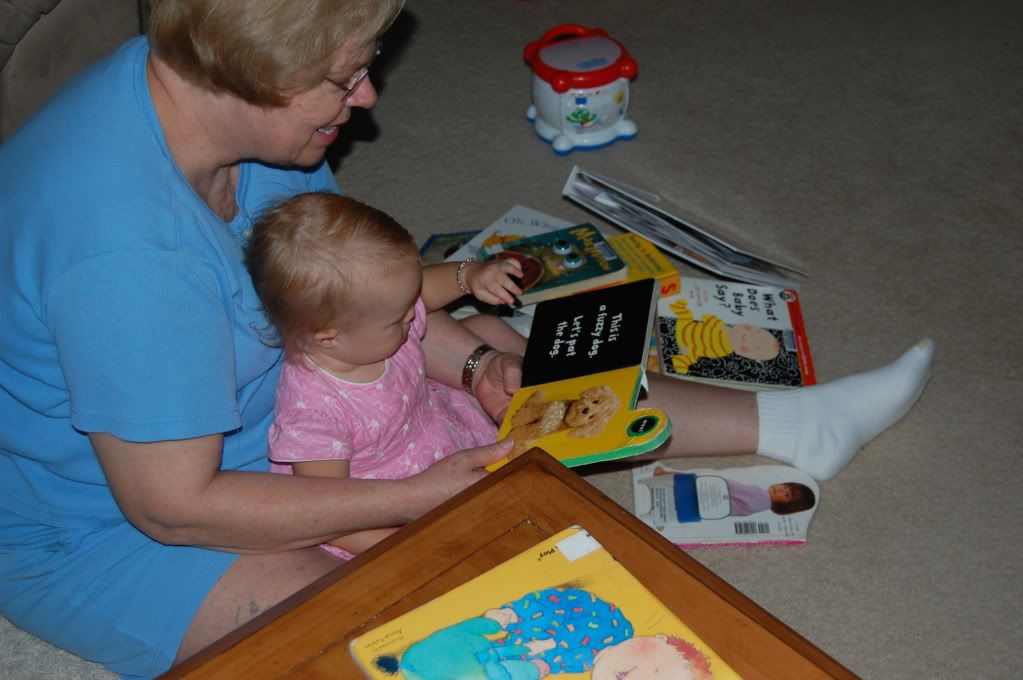 She actually kisses books and hugs them like a stuffed animal...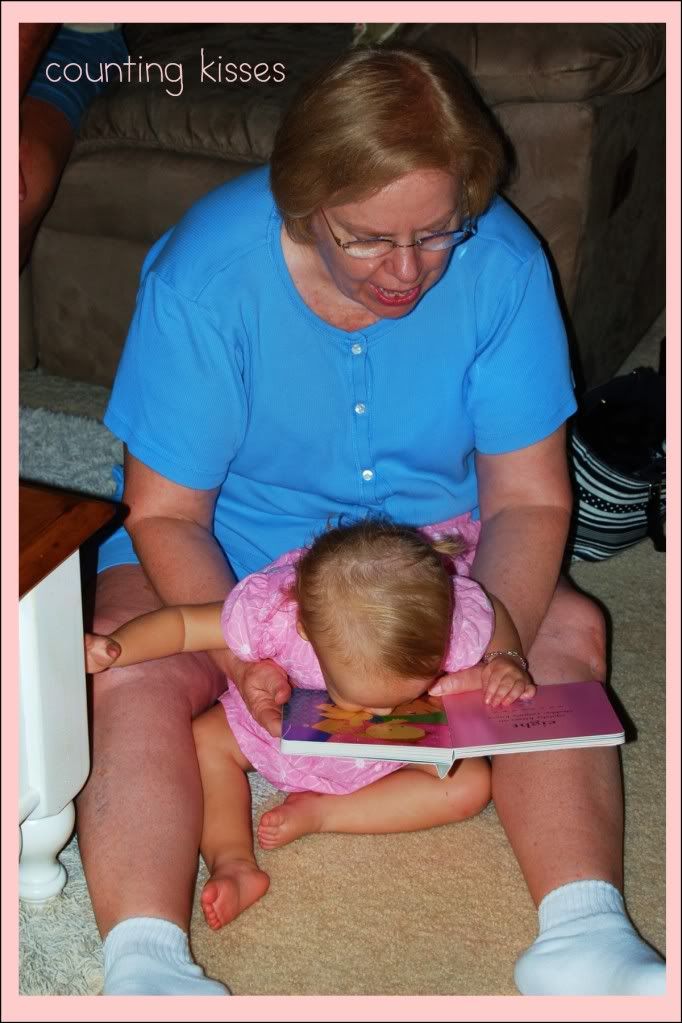 We'd be shut ins and Lily would never bathe or eat dinner if we never stopped her from reading books; we have to come up with plans to transition to something else where one swoops in with a distractor while the other gently puts books away so we don't have a sad little person...sometimes we even take them with us to avoid tears...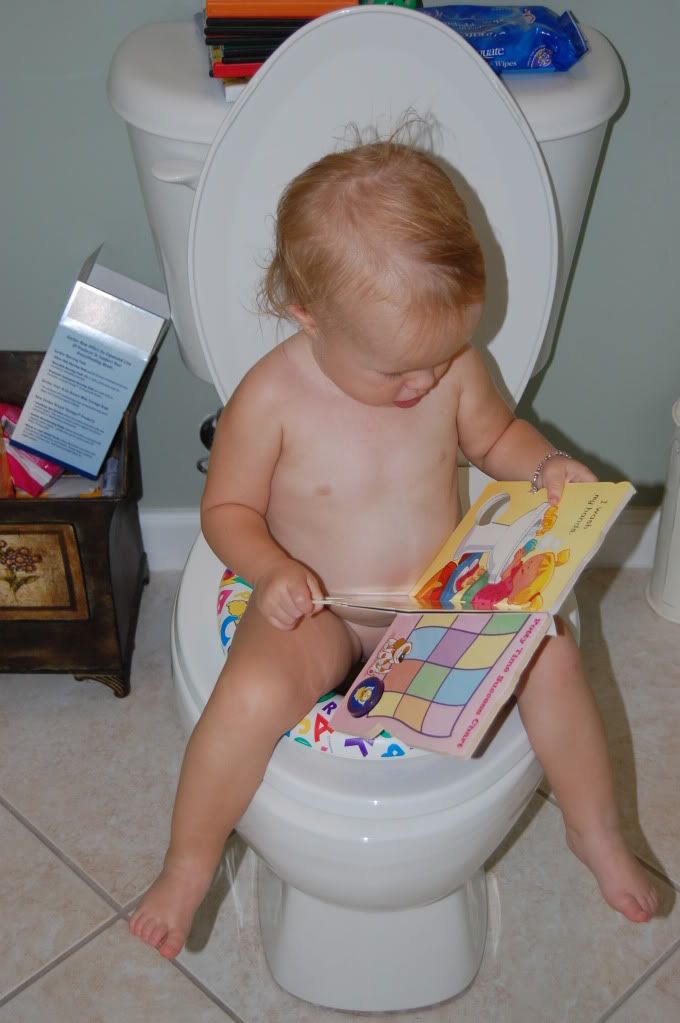 and she is one happy little person...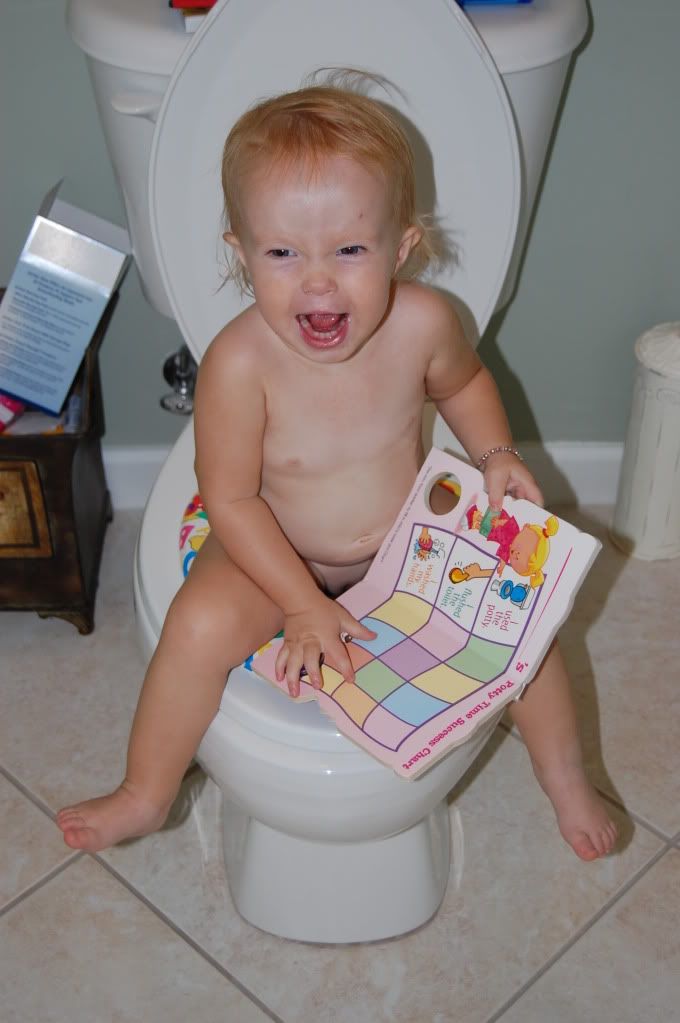 she doesn't even need clothes to enjoy a great bestseller...
maybe Lily could join a local baby book club where they meet for milk and cookies to share their favorites...
say cheese...
somehow she took off my headband I was wearing and she thought it was stylish - she looks like a kungfu fighter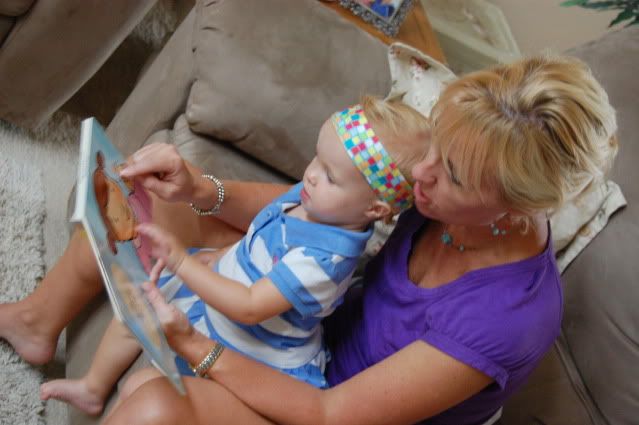 if anyone stops by, she smells a new reader and will greet them with a book, then back up and fall into their laps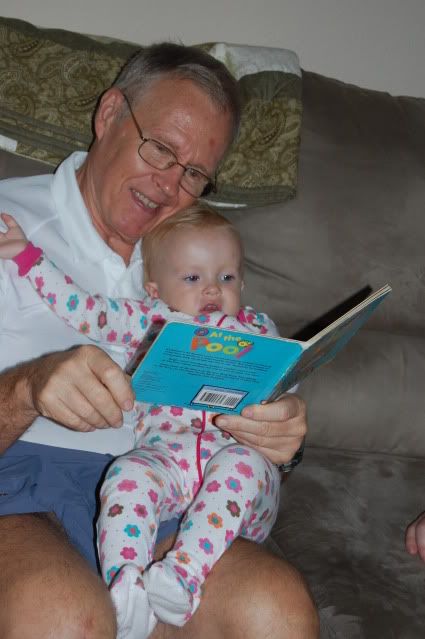 there's something really special about grandparents reading to their granddaughter - like they're imparting wisdom through a tale of "So Big"...
and before bedtime is probably everyone's favorite as she is freshly bathed, extra baby lotioned up, smelling delish in her footed jammies (even though it's 100 degrees outside) snuggling with her blanket as we all pile into bed together listening intently and she signs 'more' after every single book. I don't remember loving books as much as she did when I was a child, but am sure reliving and reloving children's books in a whole new way these days...
Life is Good!