Some very special people came to surprise David for Grady's birthday. They wanted to teach him to walk and sign more by the end of their visit. They came close and Grady claps for more so I'd say it's a win-win.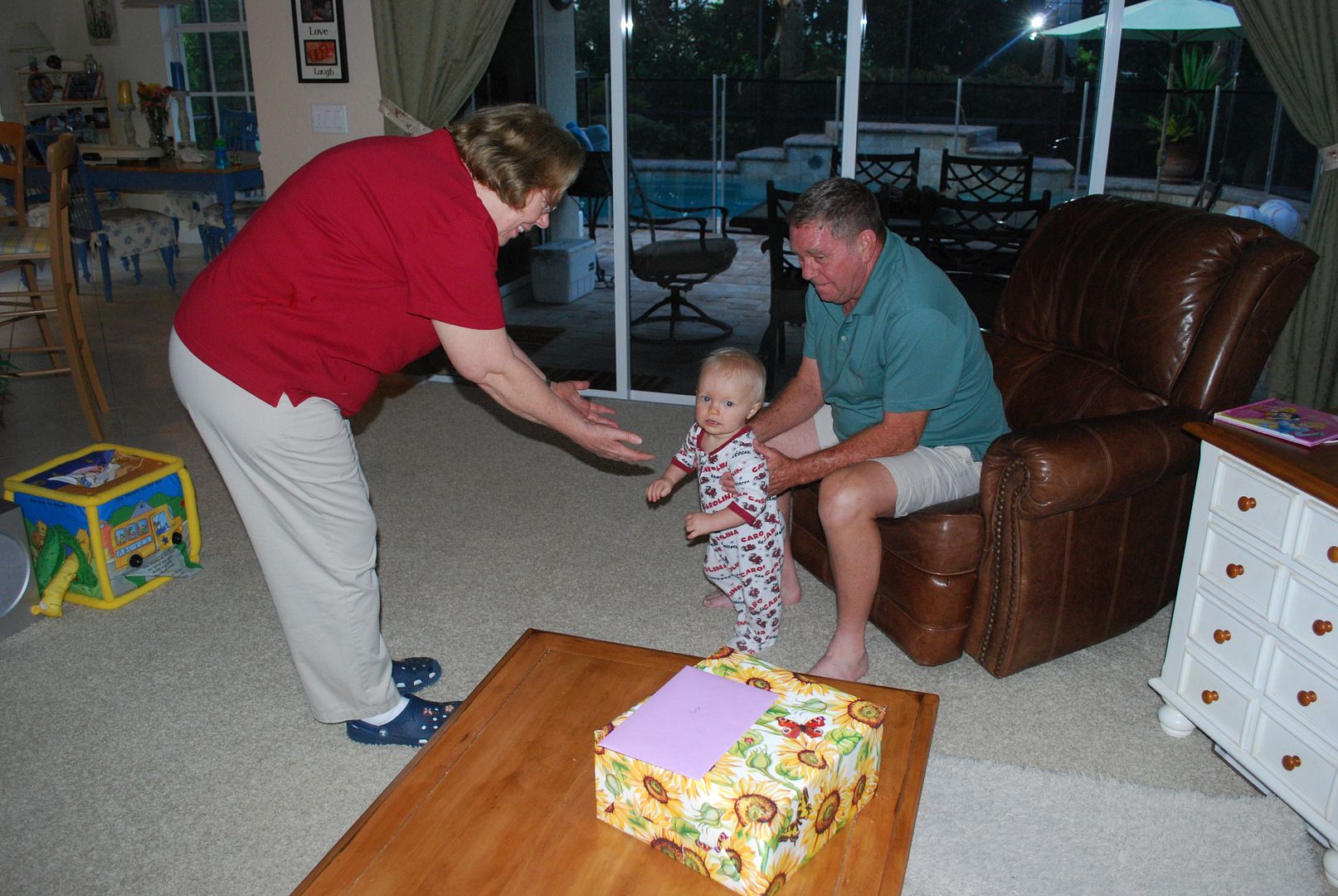 They're the cool type of grandparents who get down on the floor with the kids, play jokes with them and are always present when they're with them. They are just as fascinated by the little and big things they do like they're the actual parents. I feel like I've always had a great relationship with my own parents and David's parents, but since having kids, I feel like the relationship, bond and connection has sky rocketed into another atmosphere.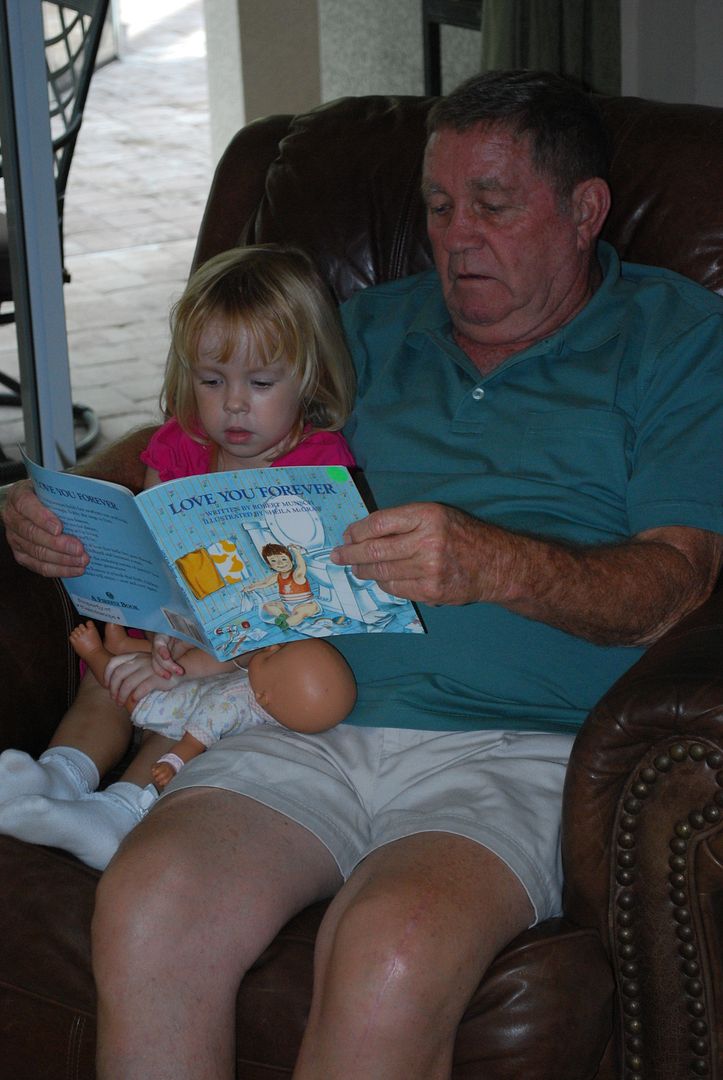 Lily set up school with them and was the student during the read aloud.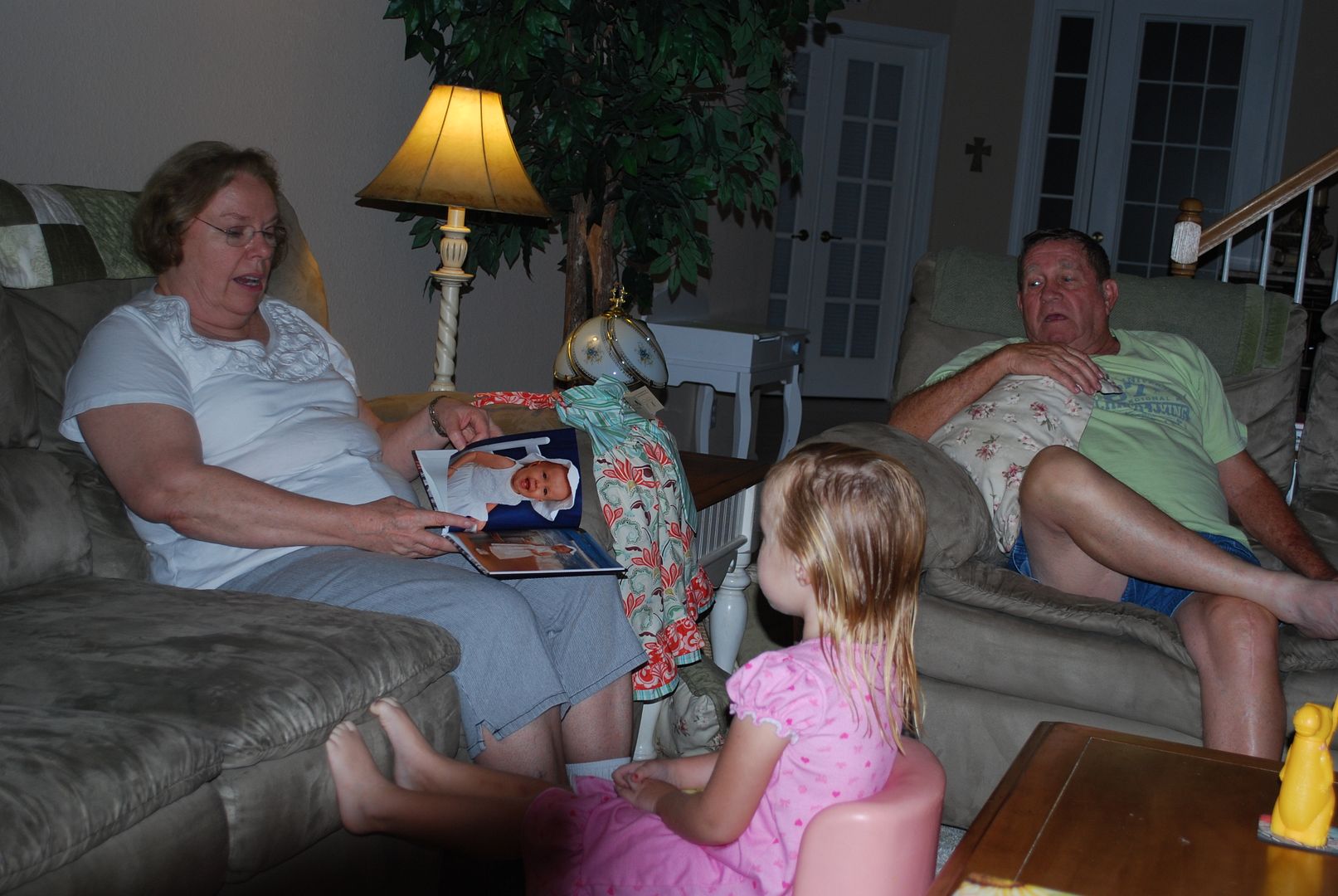 Man, do I love this picture! This is what life is all about. Our job nurturing kids is to do the teaching and supporting all along the way. This picture says it all. So symbolic.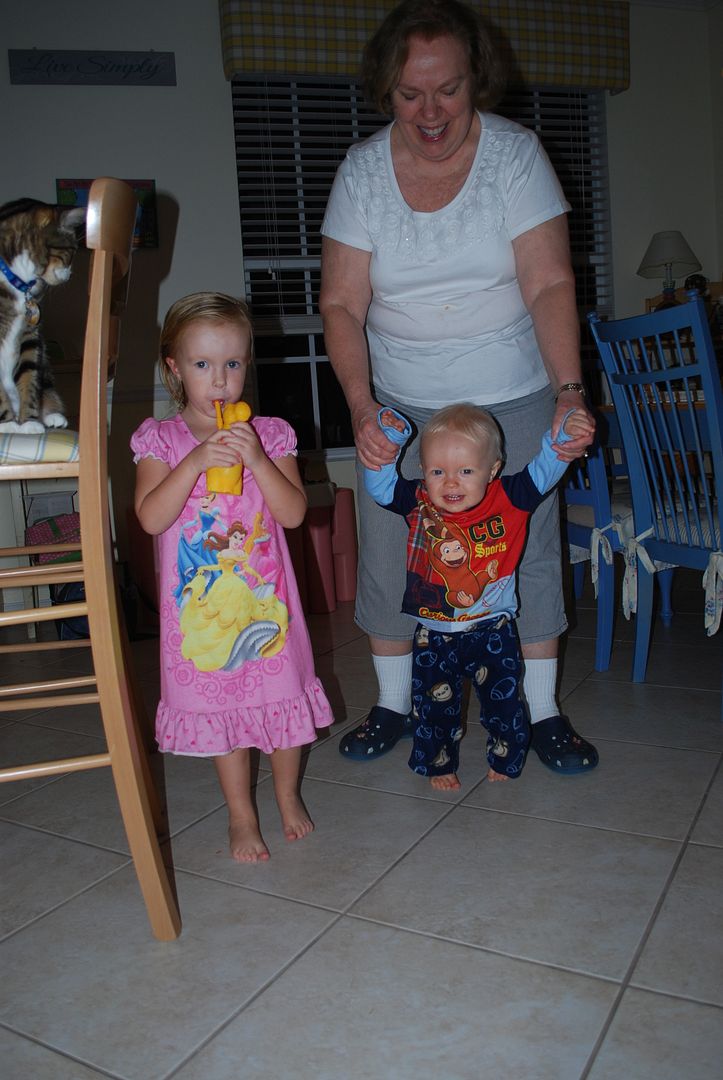 Lily and Grady seriously have the coolest set of grandparents. They're all still so young at heart.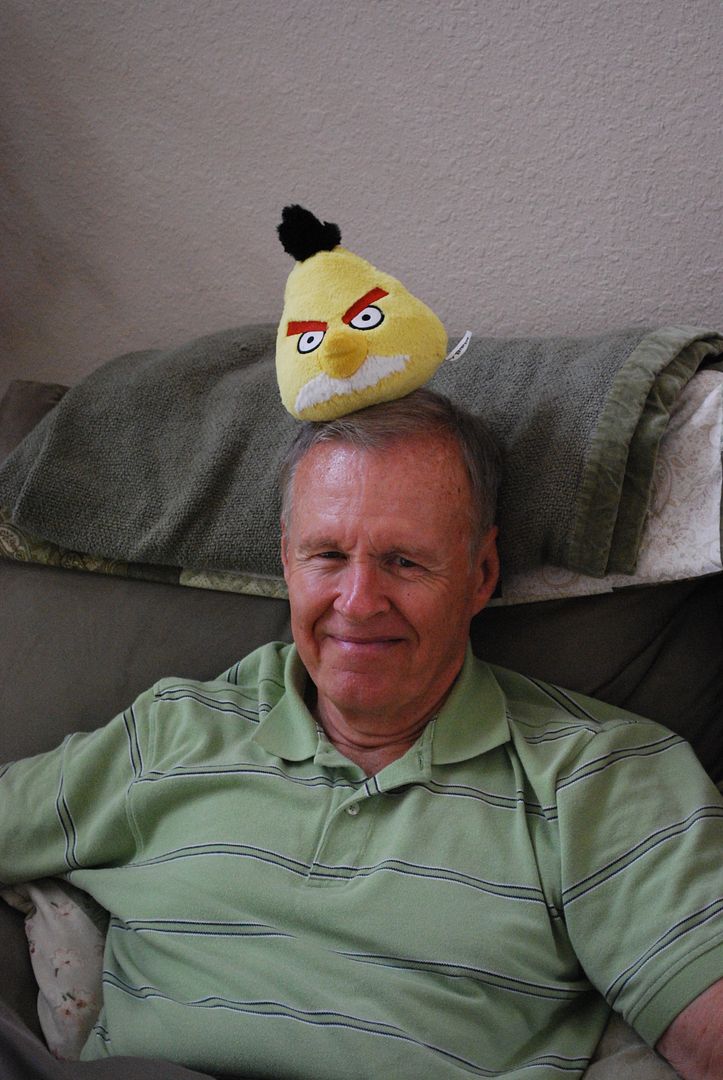 and I know David was on cloud 9 having them here loving on his most prized (people) possessions.
these are pictures we'll treasure forever. the little things make a big impact on kids.
I love how Lily is checking out her grandma...
Dottie got Lily this apron and it couldn't be cuter or more Laura Ingalls unless Nelly Olson gave it to Lily herself.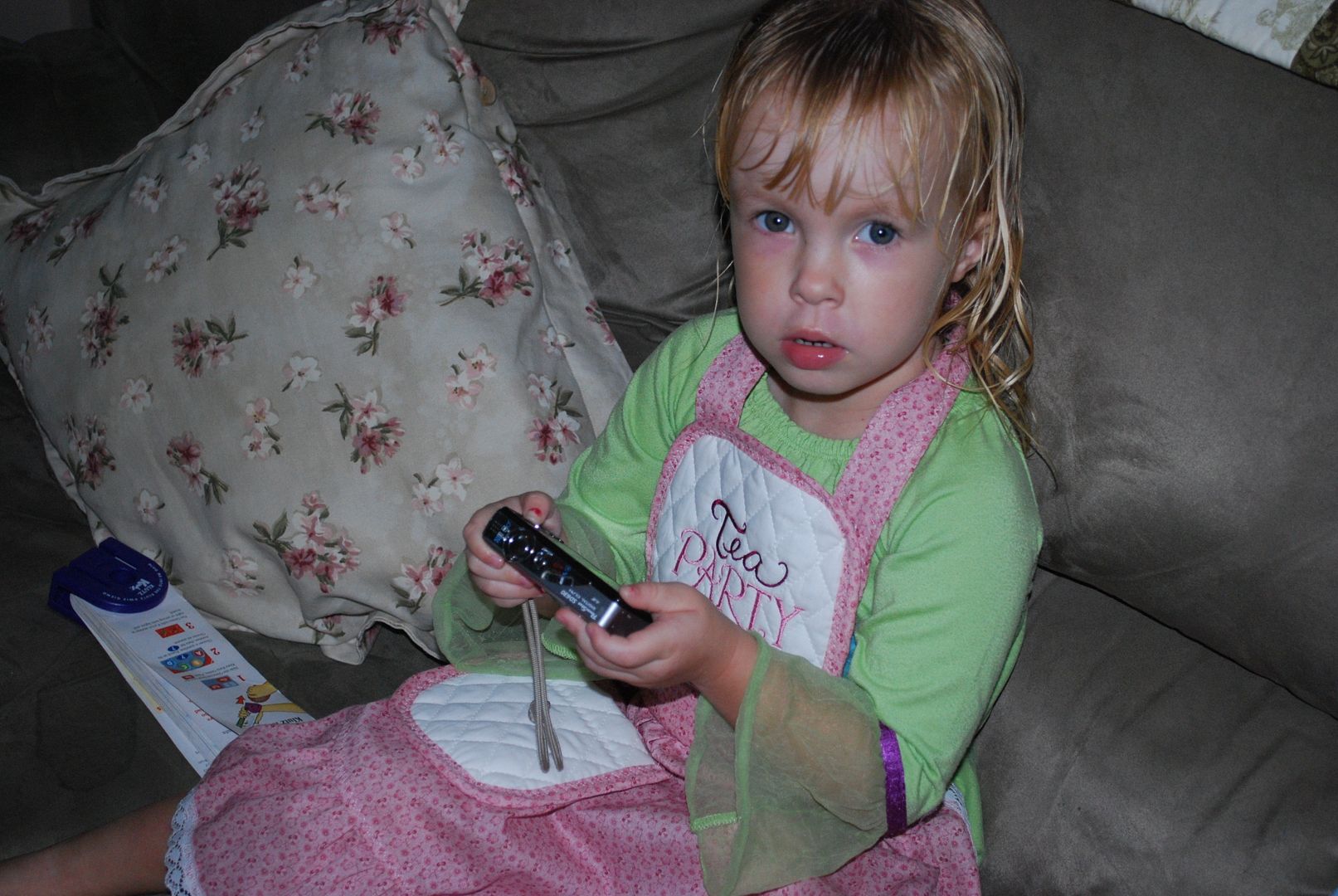 life is good!