I still can't believe it when I was printing this sign for her to sit on her chair....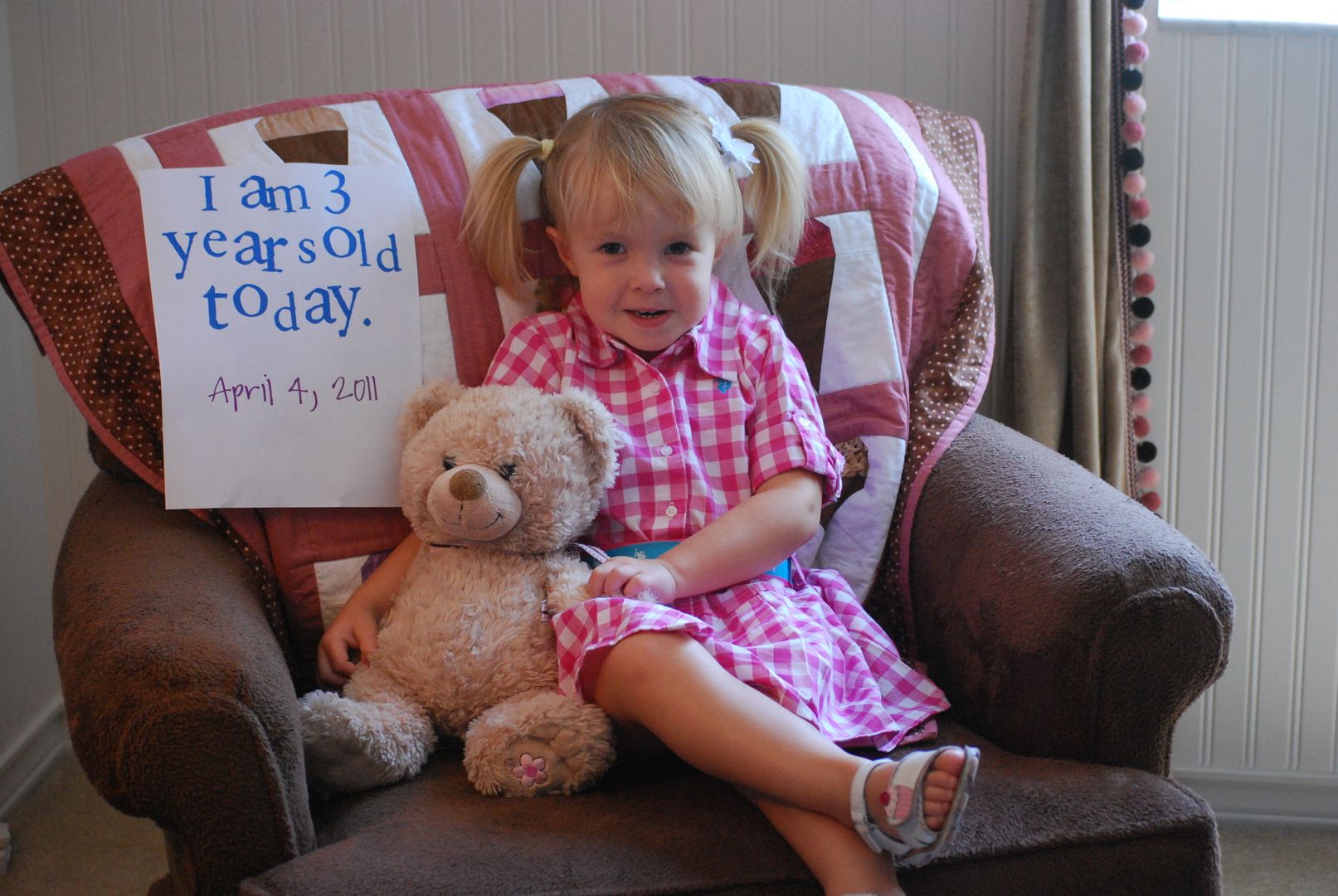 in honor of turning 3, we headed to Busch Gardens to celebrate...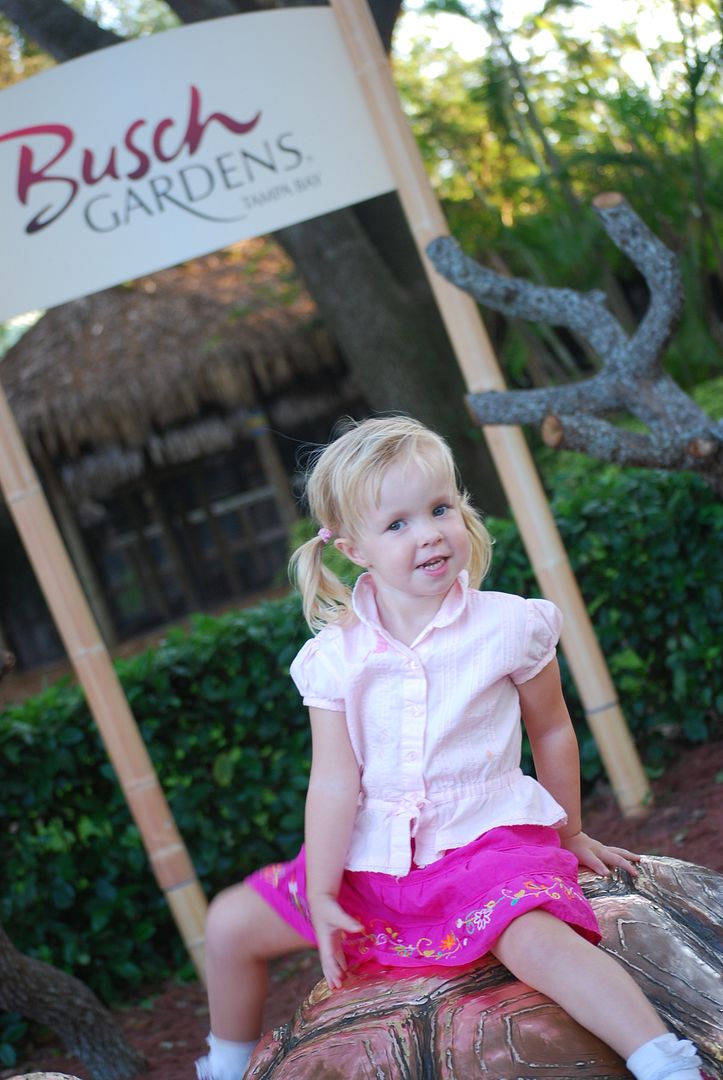 and boy did we ever...
(photobucket deleted 4 pictures in previous post so my apologies if these are duplicate)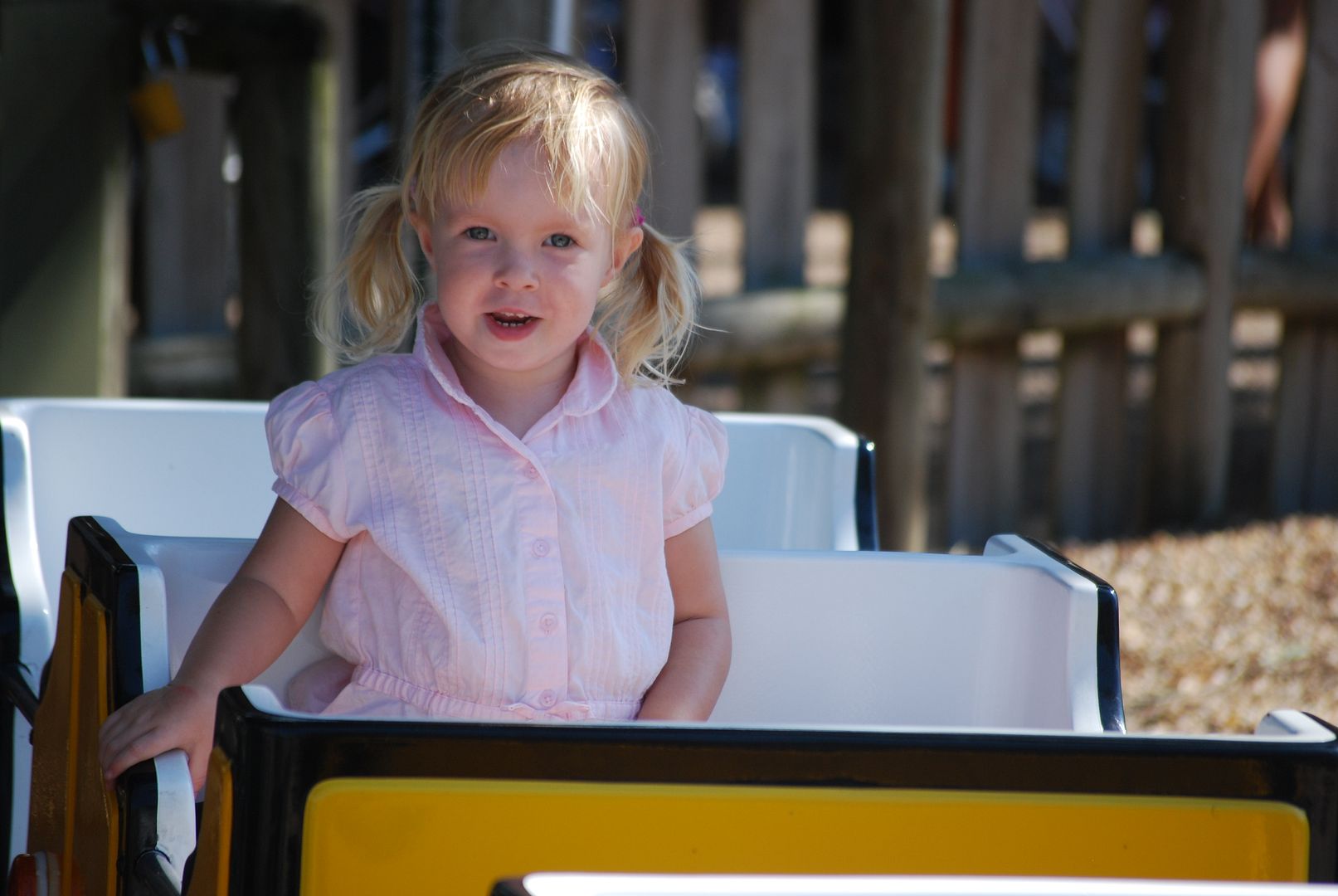 Lily brought along some of her best pals...
and then a few more too...part of the herd took over the park (and every restaurant we visited)...
and our little cautious lily is quite the daredevil on rides...it helps to have Grace there too, but she'll do most she sees...
awwwwwwwwww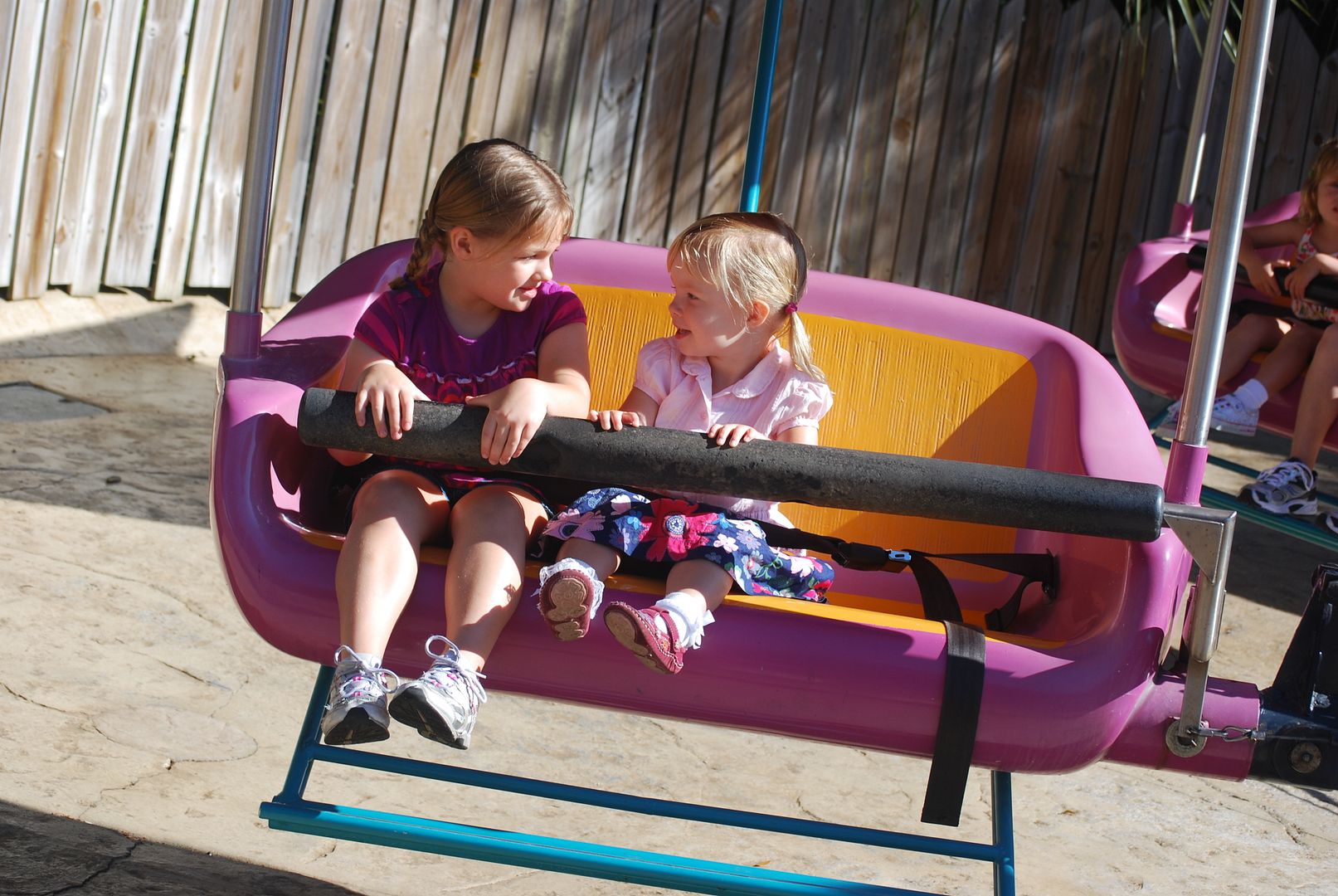 they had to stop the ride and kick me out because I was inside the fenced area snapping away...
stroller is key at any park for all the walking - Lily wanted nothing to do with ours and only wanted to be next to Gracie Pie...
Busch Gardens is more like an amusement park these days with random animal themes throughout...I thought this was pretty cool...
I had a little Joey of my own...oh how I love
this sling
Kelle told me about when Lily was 7 months old...I use it
all
the time...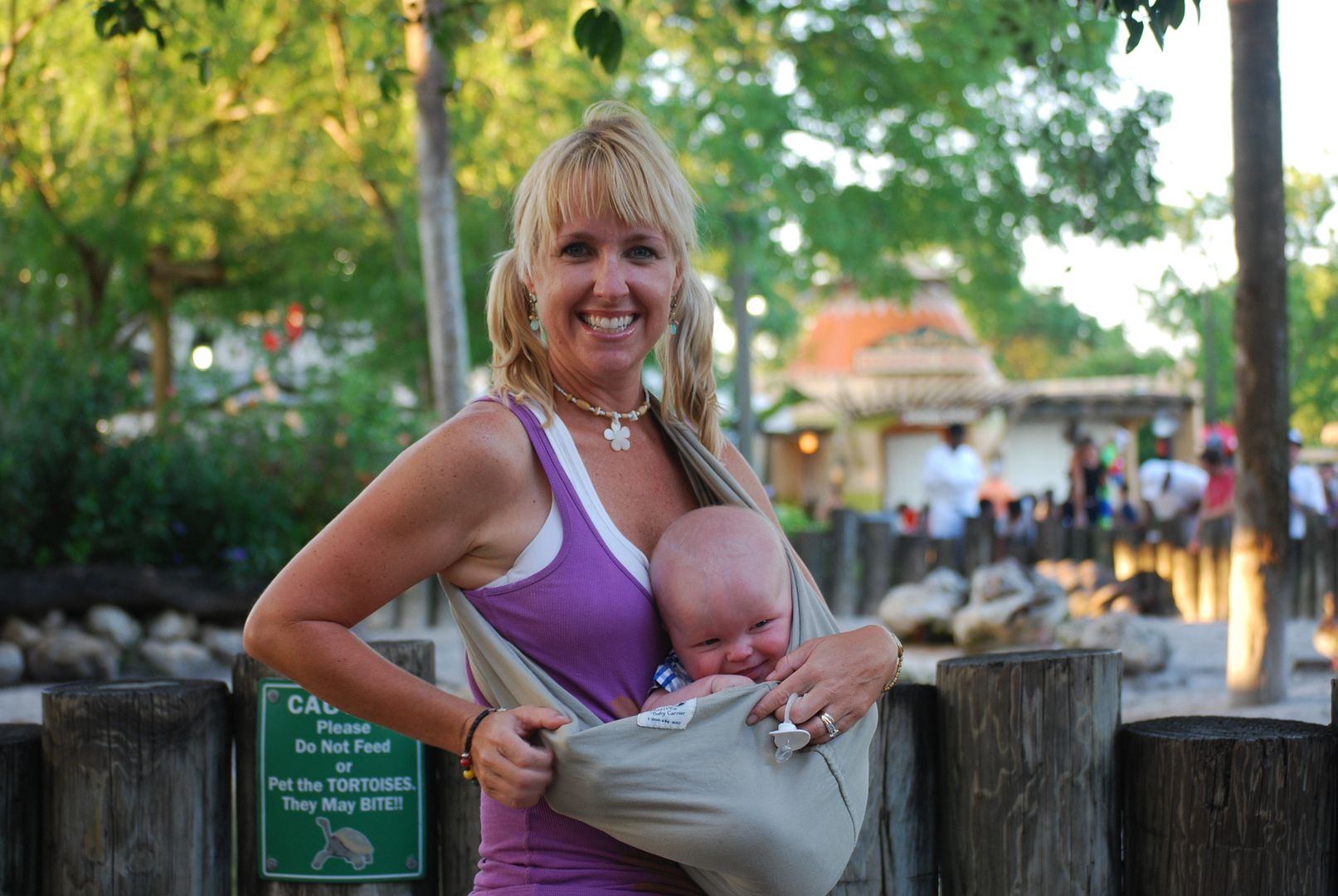 rest break...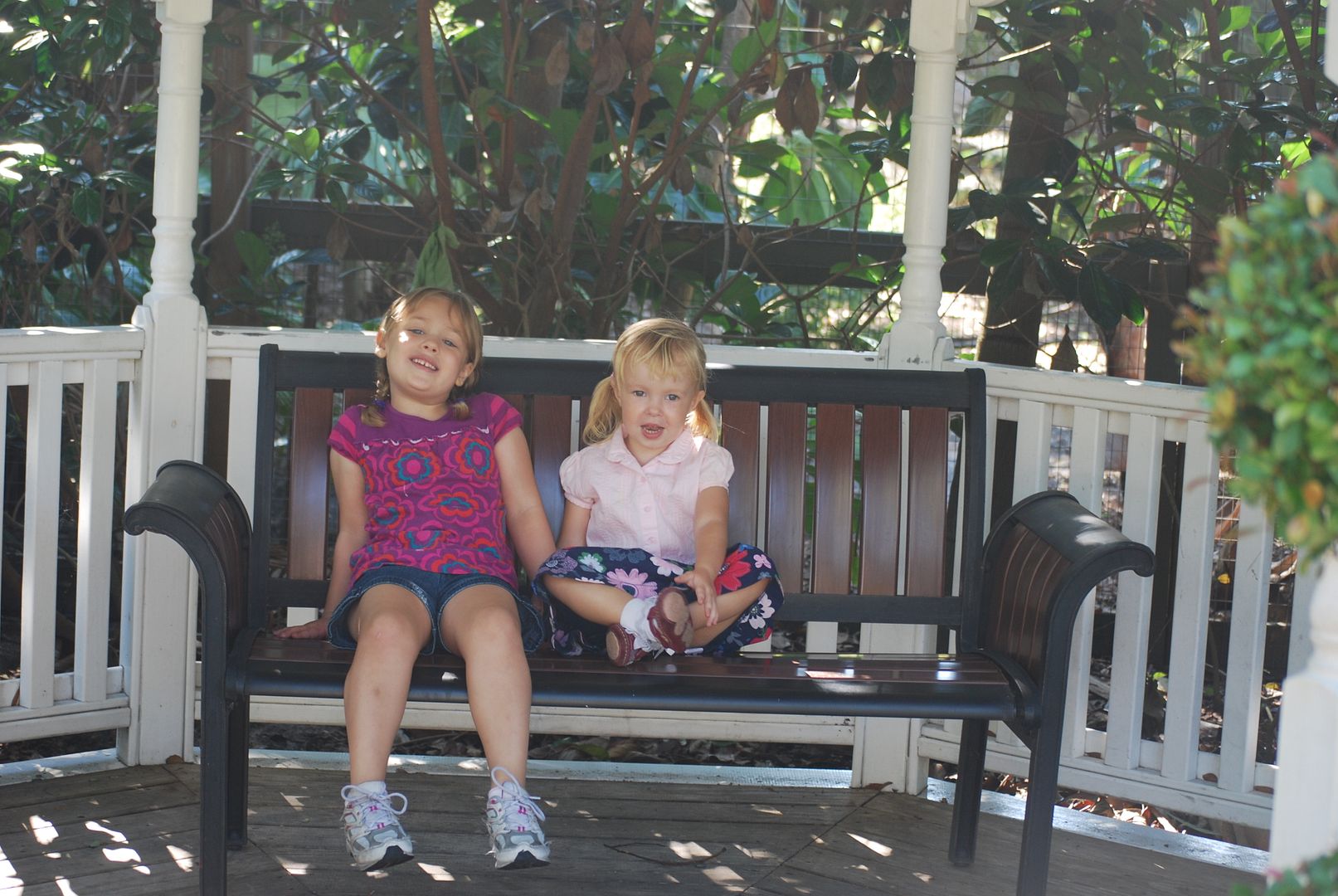 Lily was in a funk just before her nap and this picture was just around that time. she took a game changing nap that made the rest of the day so much fun. phew
I had my back to them and when I turned around, Lily had the wand and Abby Cadabby was trying to get it back from lily who was toddling off with it. No idea how that happened and not sure I wanna know. Look how cute Grace is..thanks for the hat loan Lindsey....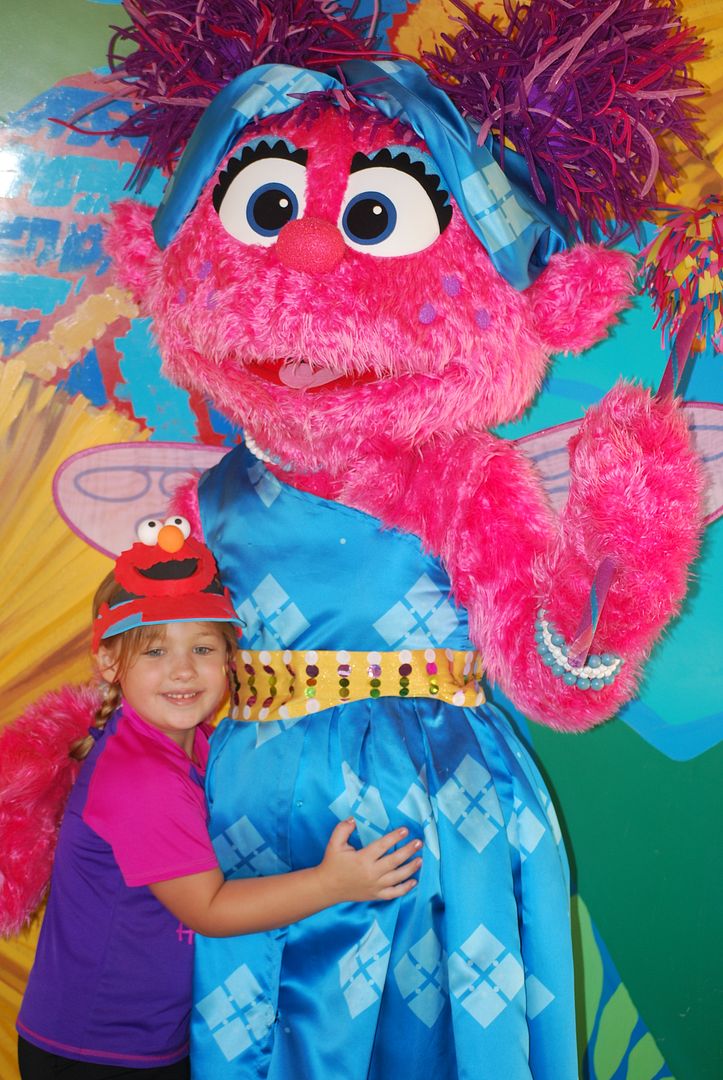 change of wardrobe for some water fun...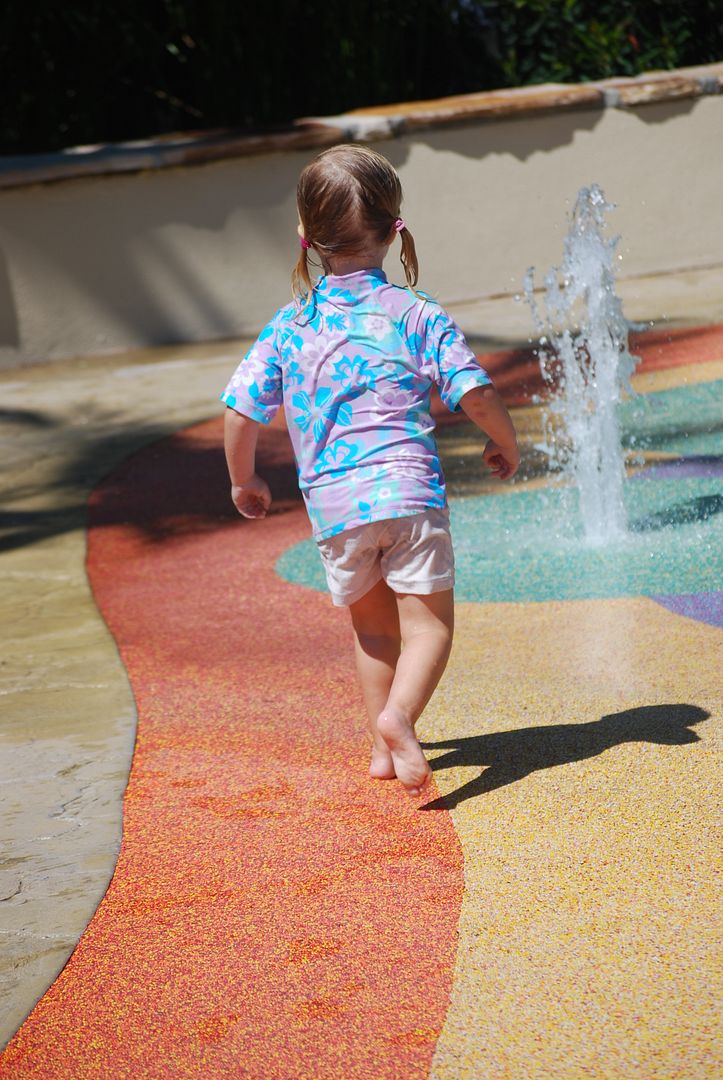 and this boy? I can't express his disposition and how much fun he added to the mix because every time you make eye contact with him, this is what you see...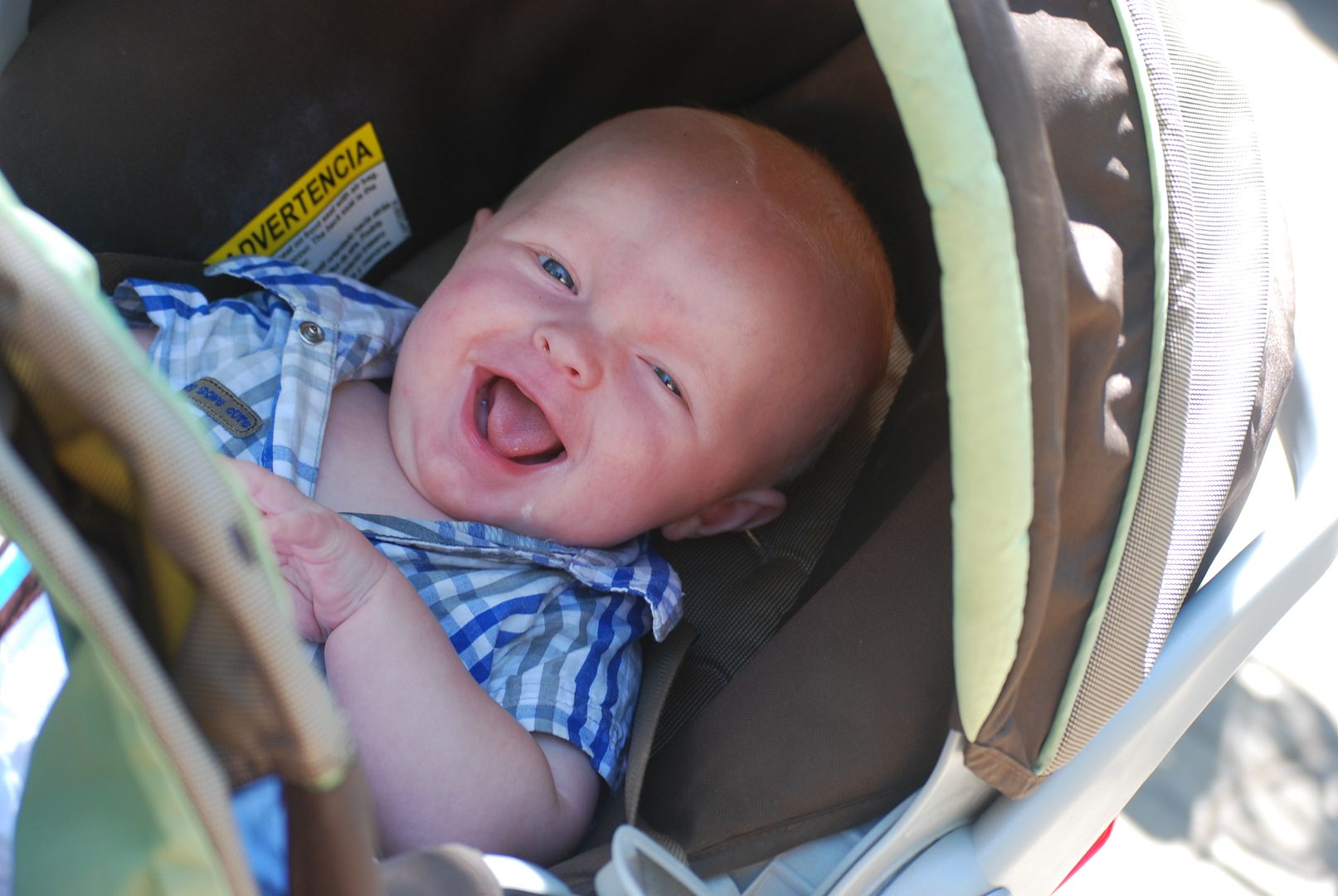 and tickle his ribs or palms of his hands and he's a fit of giggles...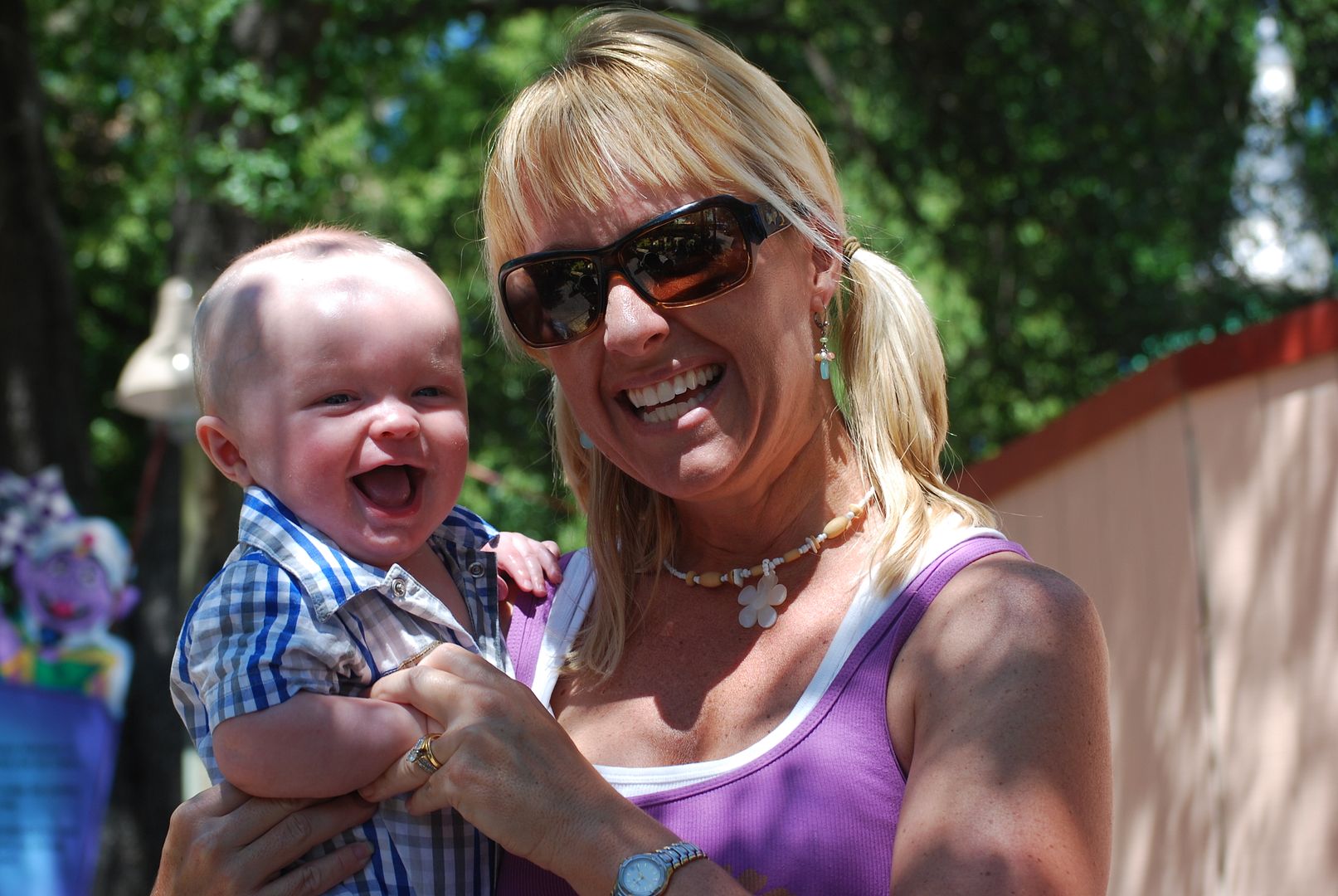 he was playing with my necklace so my dad took it off my hands, but looked like a granola boy in the process.
he kept it on a little too long...
ummmmmmm, what??
This was a fun ride and some on the boat get wet and some dont. Well, Grace and I wanted to get wet the least, but got wet the most. Murphy's Law I guess..
This stroller helped cart Grady around, but acted as a shopping cart even more. Thanks for letting us use this Theresa. Too bad we looked like a homeless family.
just before the train ride through the jungle...Douglas won this spongebob pillow and they became fast friends for the rest of the day...even posed for the picture...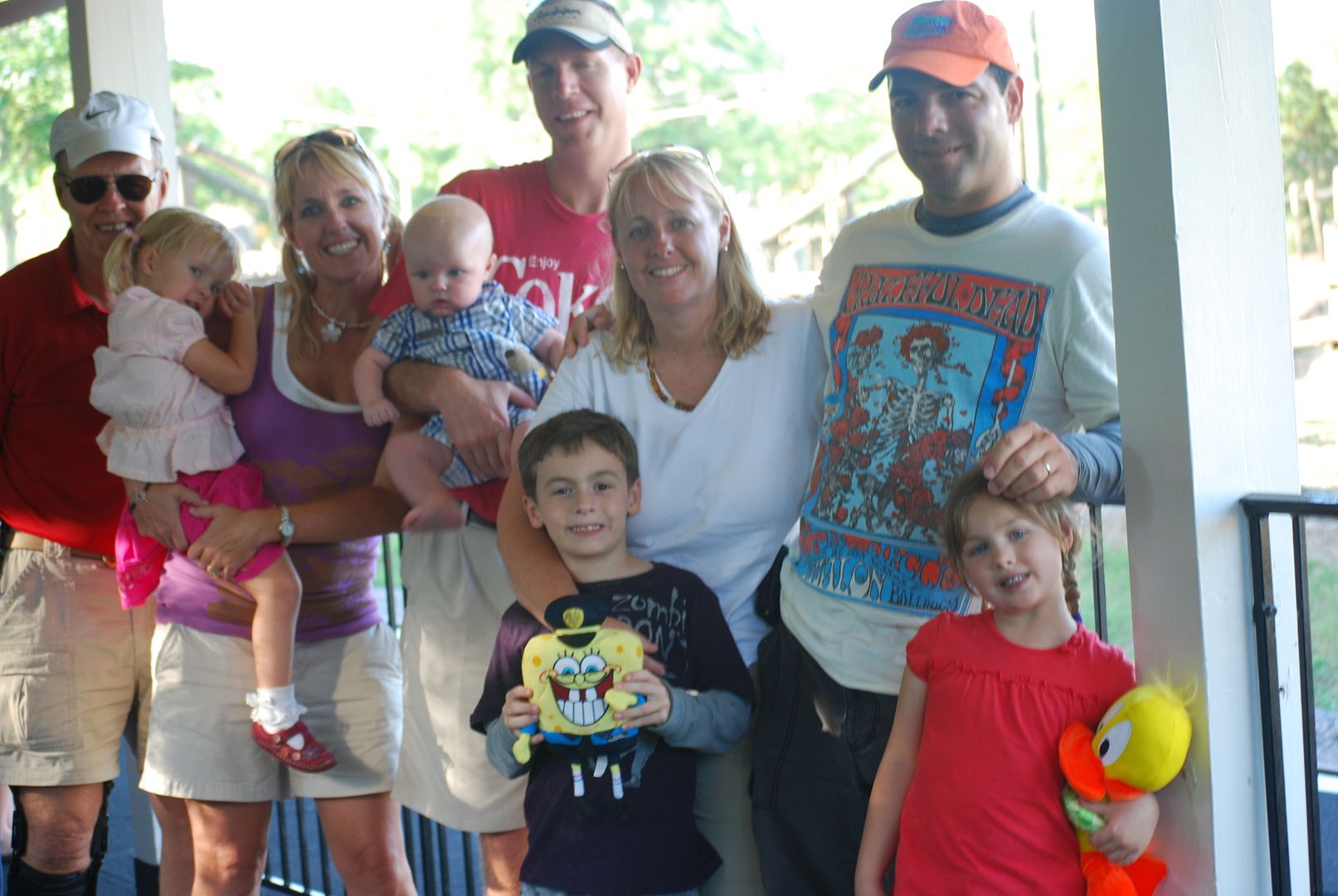 I love this picture...and these people so so so so so much!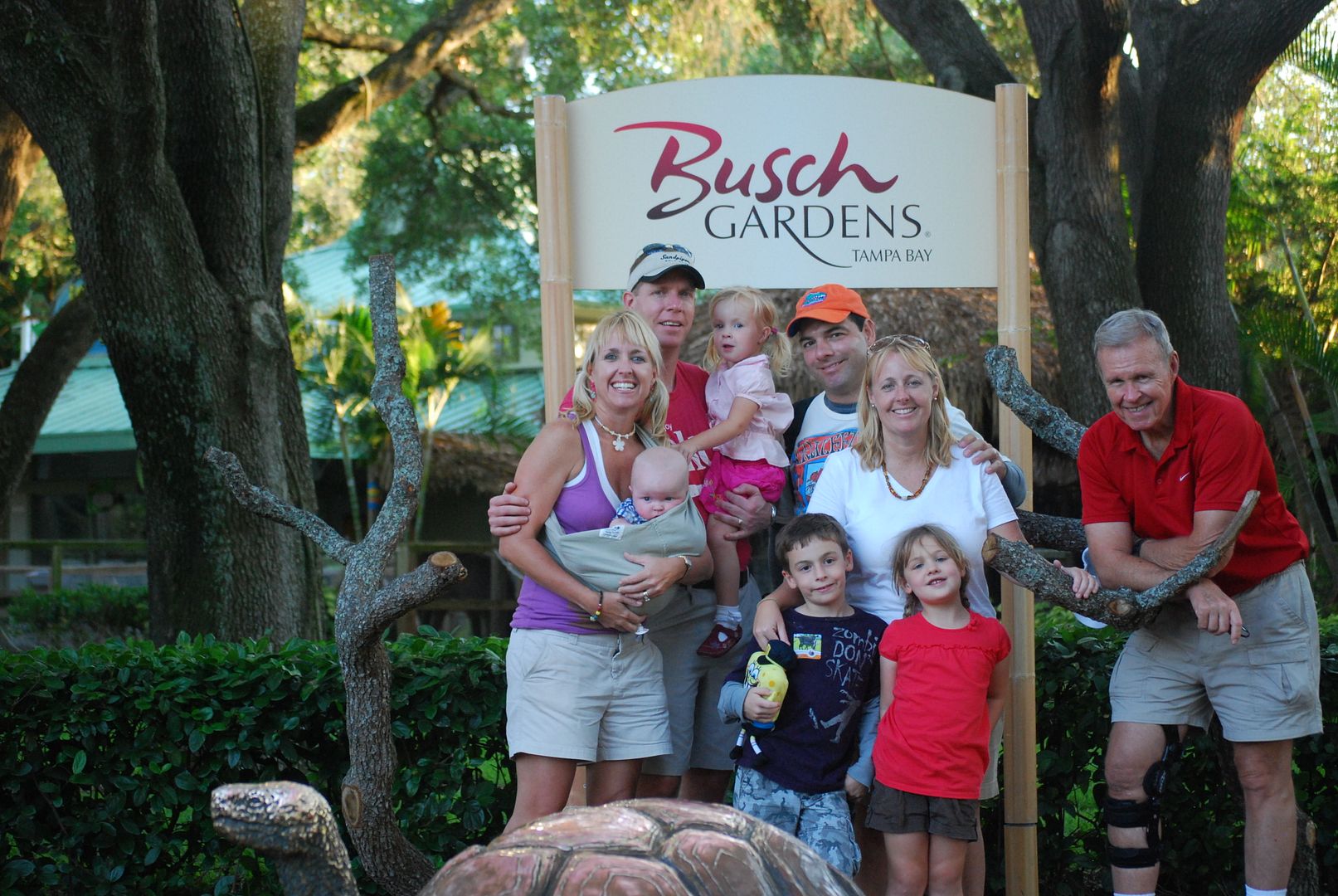 this was at the end of the day just before the park was about to close...we'll all looking a little rough, but the lighting was good. ha
and some pool fun...Lily is having a bad hair day.
Dad and David saw the new USF baseball stadium which was remarkable....even snapped a picture of David's tile which took some time to find, but was in a very appropriate place; the dugout where he spent countless hours growing up and at USF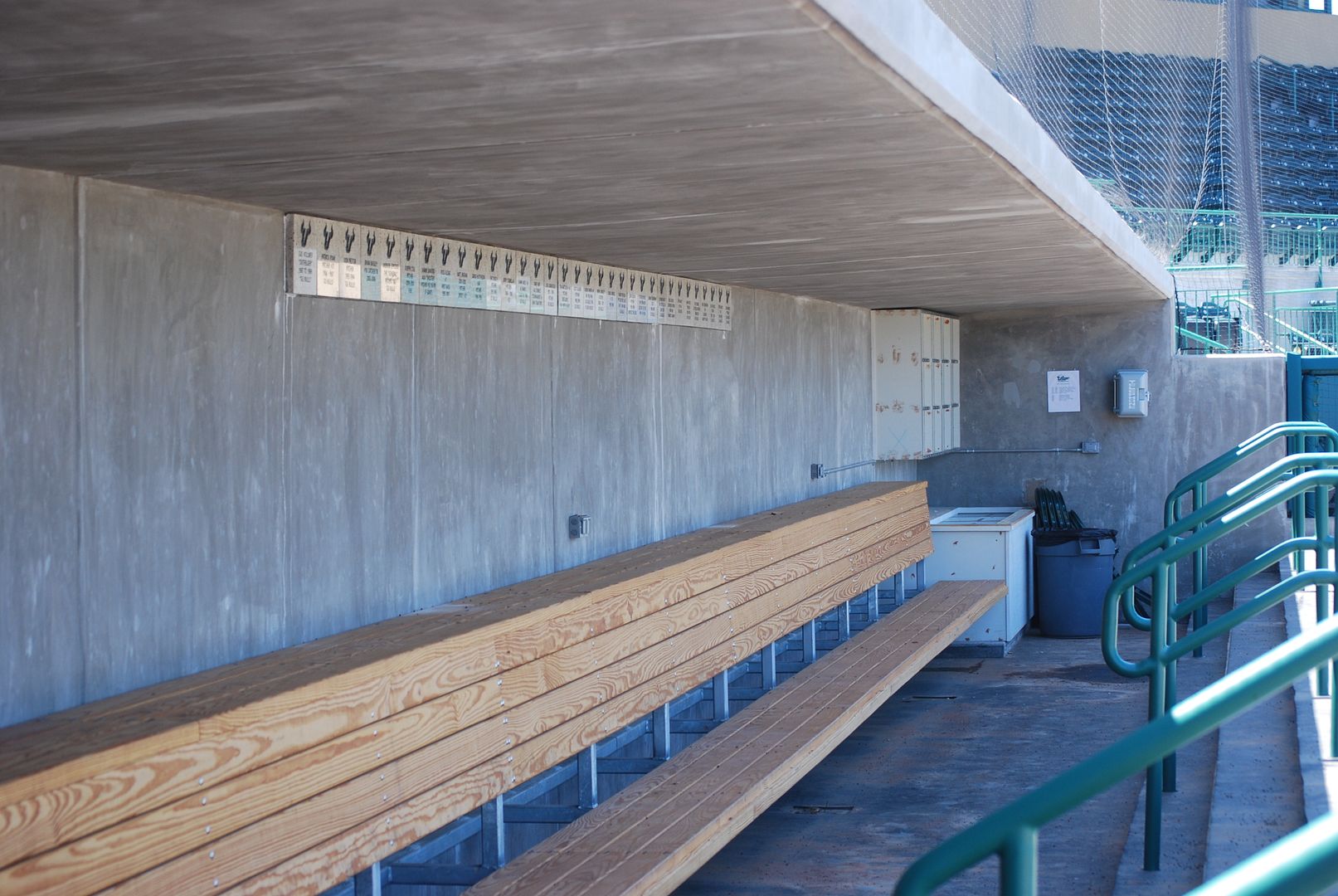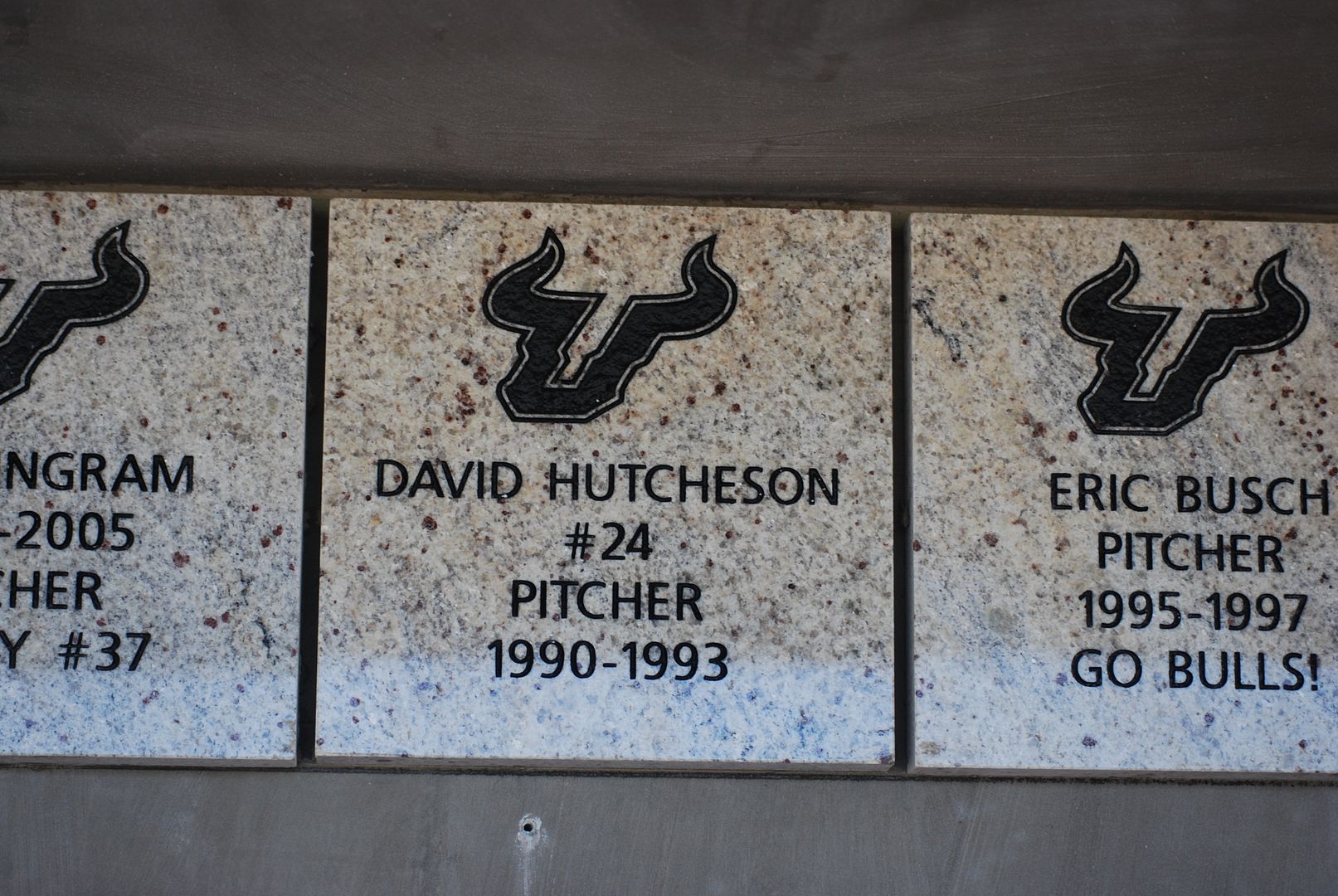 Our trip to Busch Gardens was a sneak preview to a trip to Disney which we weren't quite sure when we could pull that off, but this helped us realize how much it'd be for everyone. Seeing the kids so happy was like wearing an endorphin filled oxygen mask all day watching them take it all in and the joy in their faces at every turn. Nothing better in life than seeing your kids happy. nothing. life is good.