I wish there was a bullet train to get us from Naples to the east coast because I'd be on it every weekend. I love the time for cousins and seeing others love on my babes makes my heart skip a beat. Then it gives me a time to peek into the future of what our kids will be doing in just a few short years. Everyone I meet says "enjoy it, it goes so fast" and I couldn't agree more because we were there to celebrate Douglas' 7th birthday! SEVEN??! He's still in the 4 range to me because I have a hard time letting kids grow up in my mind. It's pretty cool the way my sisters and I have our kids so evenly spaced out popping out a kid every couple of years so all of the stages are represented from 4 months to 15 years old! 3 boys and 3 girls and lots of love between all of them. Here's Douglas blowing out his candles in his Karate shirt in which is quite the pro lately!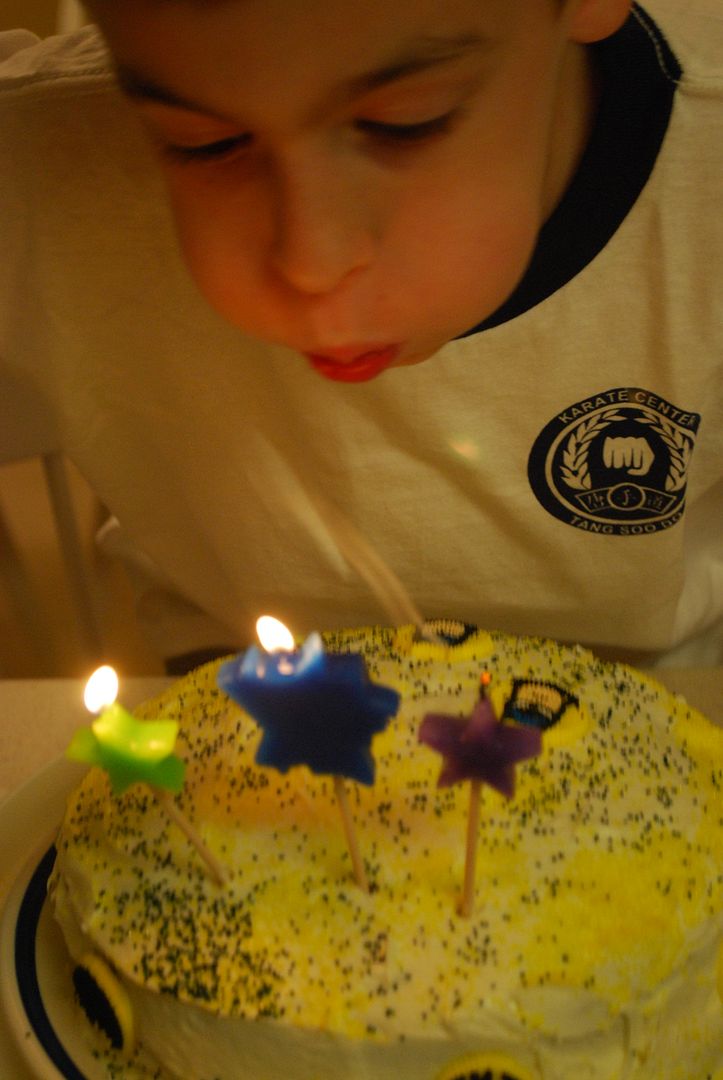 I can't believe how nice "Gracie Pie" is to everyone. Lily follows her around like a little puppy dog and you hear "Gracie Pie, where are you? Come here" over and over and Grace is so patient and SUCH a great role model for Lillers too. And stunningly beautiful too. She was talking to me and I just thought "omg, you're stunning" so I snapped a picture. Beautiful heart too. My favorite part of Gracie Pie.
and the backyard swing is always a favorite - especially spinning round and round so fast making lily stumble all over the yard afterwards like she's had too many drinks.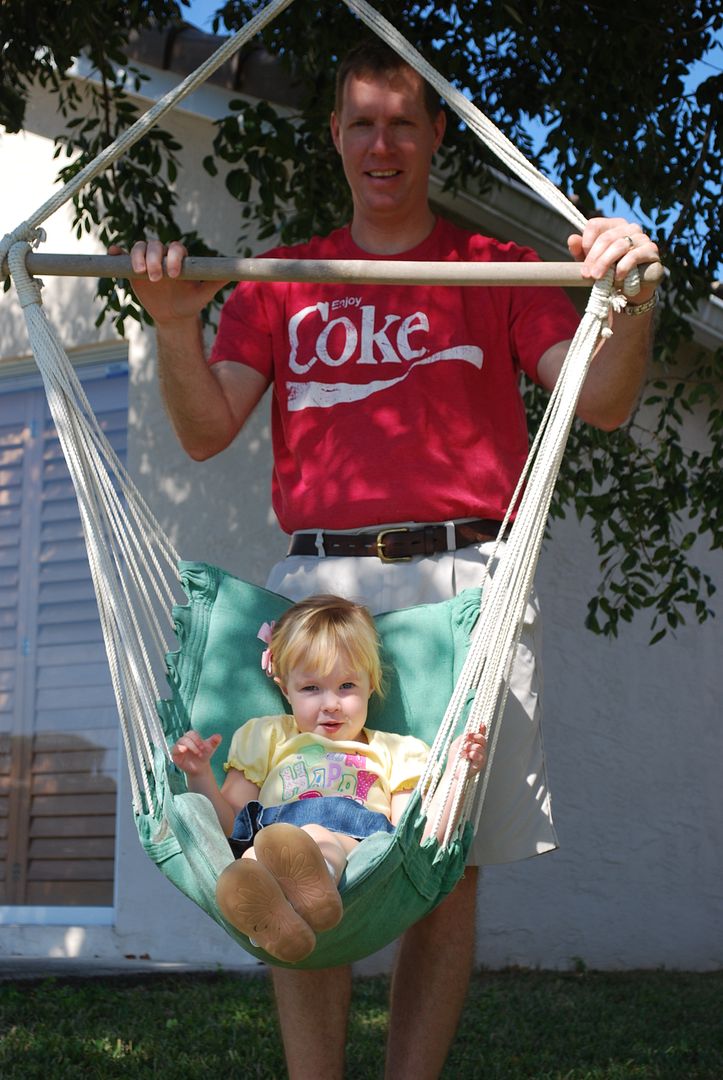 and feeding the ducks is a tradition everyone loves... i have a picture of me fishing with my gpa out by our lake in our backyard when I was Lily's age...it's a precious picture to me and I can't help but to think of that when I see this picture.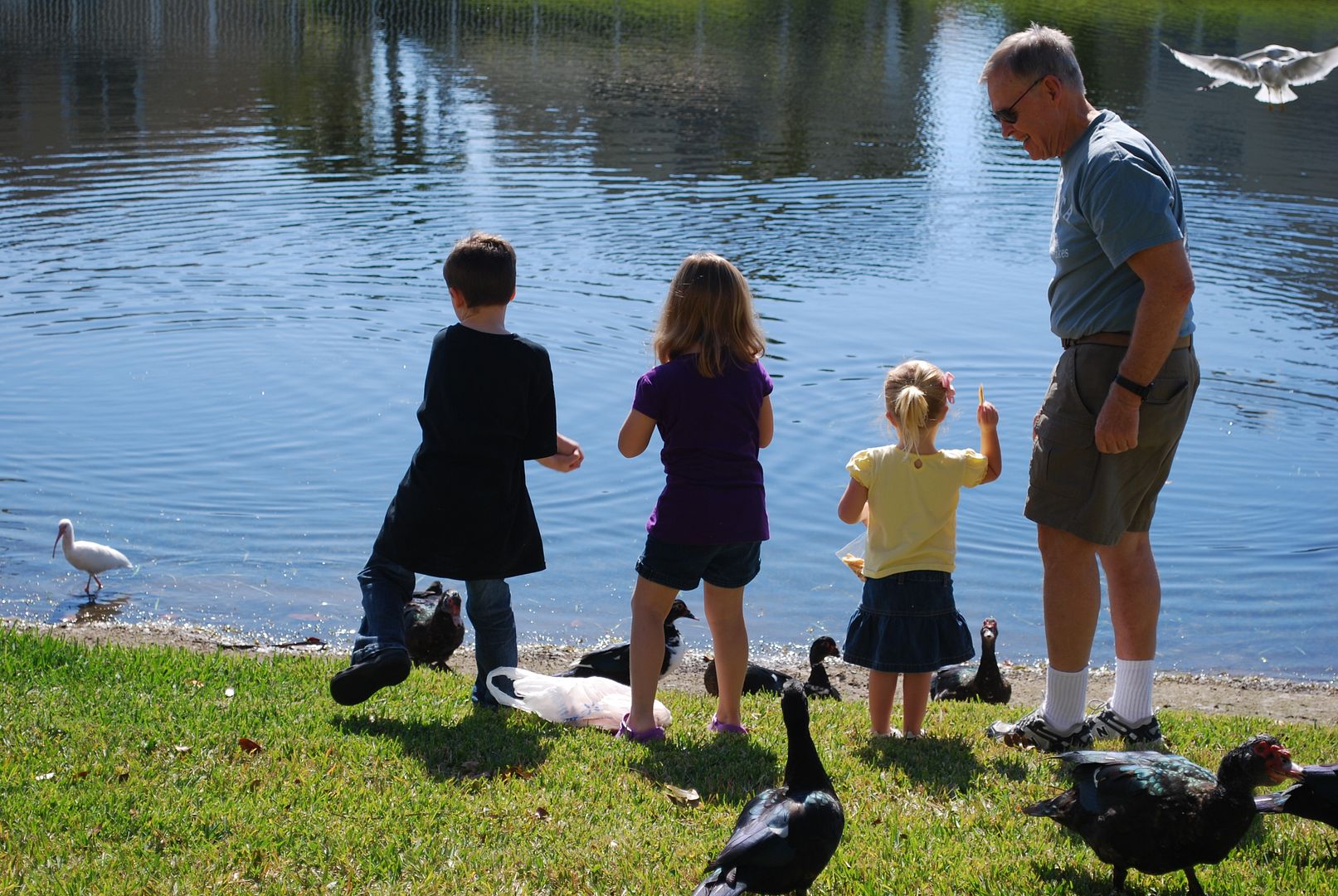 and going for walks. Lily prefers to do the walking and pushing of the stroller instead of being the passenger.
oh and this little wonder...I can't say how hard we have all fallen for him...it's indescribable! Never did I think there was that much love internally ...he makes my heart feel soft and gushy. Truly. especially when he flashes that smile...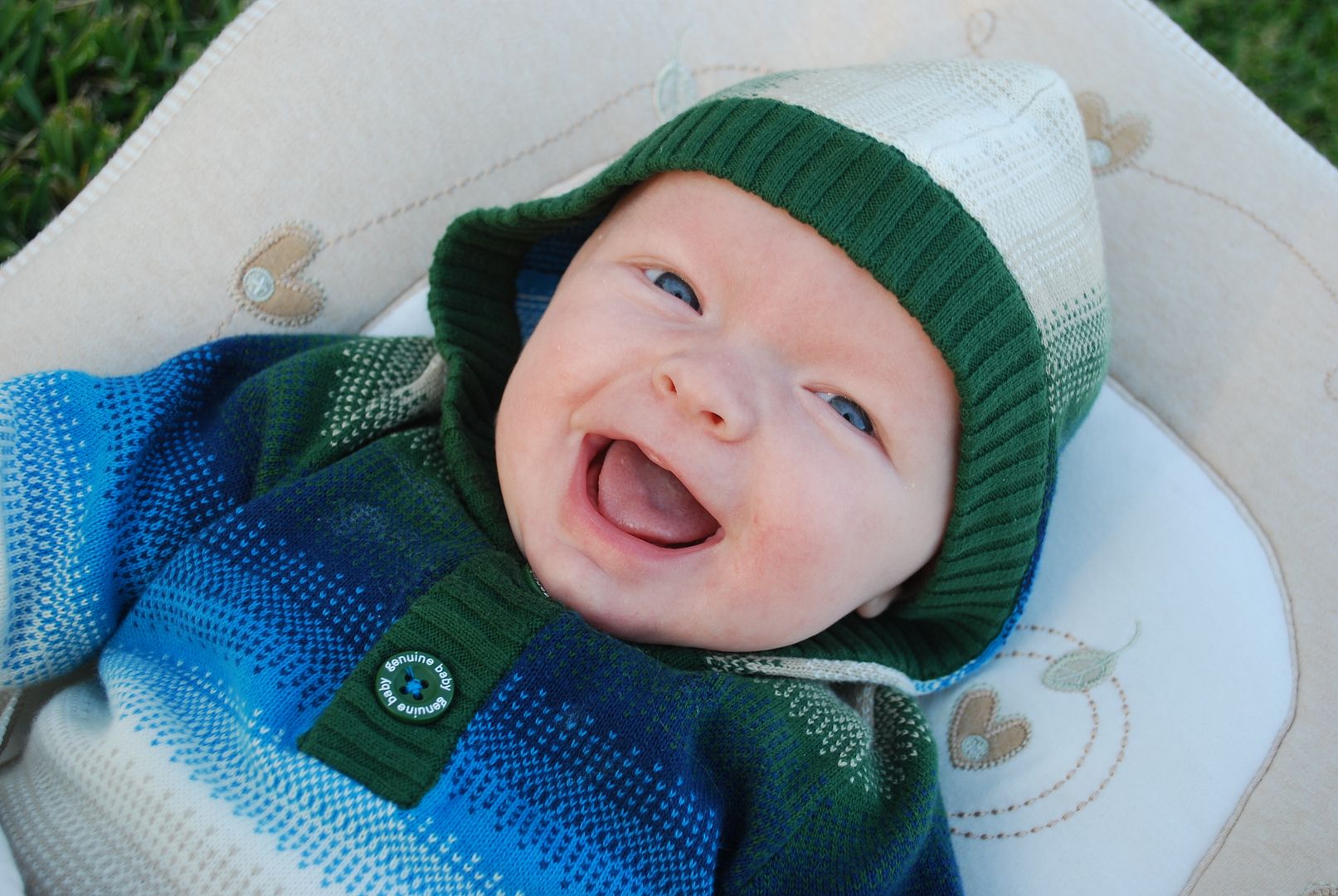 and Lillers is growing up right before our eyes trying to do everything that big girls do...she's obsessed with calling people on the phone, says "Bless You" to anyone she hears sneeze within a 2 mile radius, loves to kneel at church to pray, asks "where we going?" as soon as she wakes up in the morning and after naptime, asks to drive her barbie car about 126 times per day, asks to ride her tricycle about 87 times per day, recites rules back to you like she's reading them from a book, has a tantrum then will say "Why me do that mommy?" 5 minutes later, desperately tries to count to 10 in spanish like Dora and it comes out hilariously different everytime, loves to dance which looks more like a bounce, talks all of the time in multiple sentences with wrong grammar which we love, and she's LOVING for
these sticker charts
for being a good listener....and so are we! (thanks Tina) They're themed by characters and she's blown through a dora, mario and hello kitty one and displays them proudly in our house.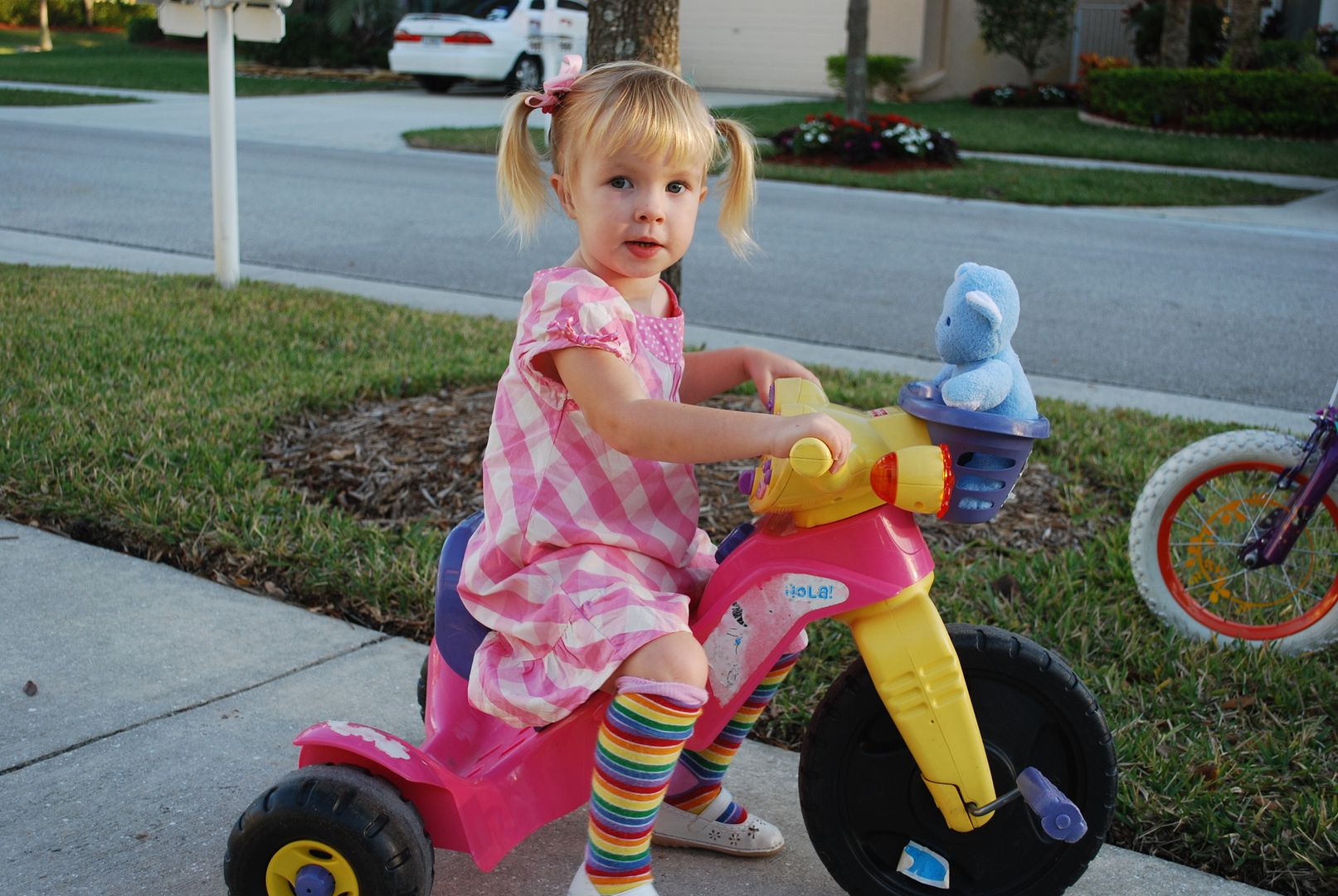 enjoying picnics at the park with the big kids...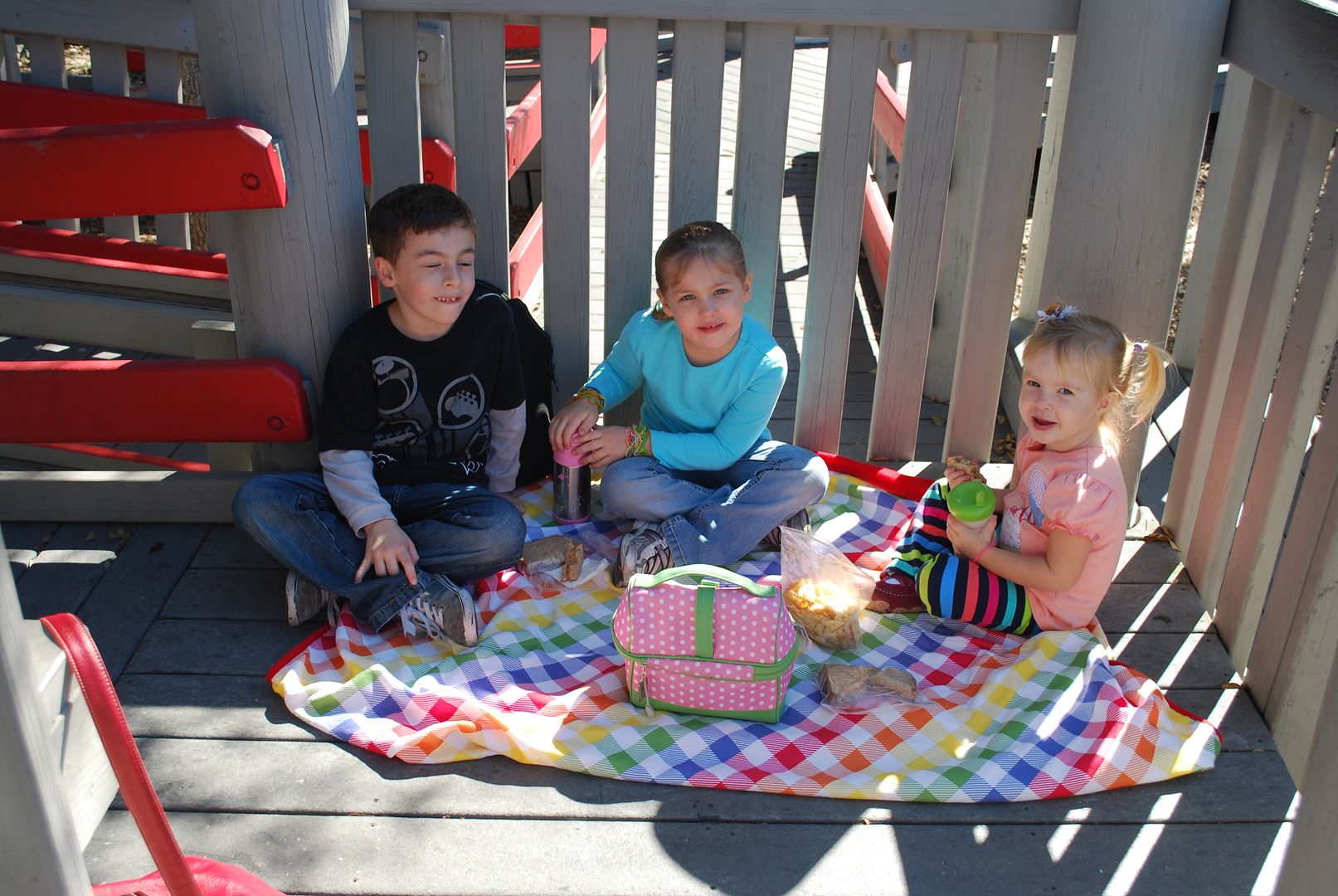 i heart this picture...and these kids so much!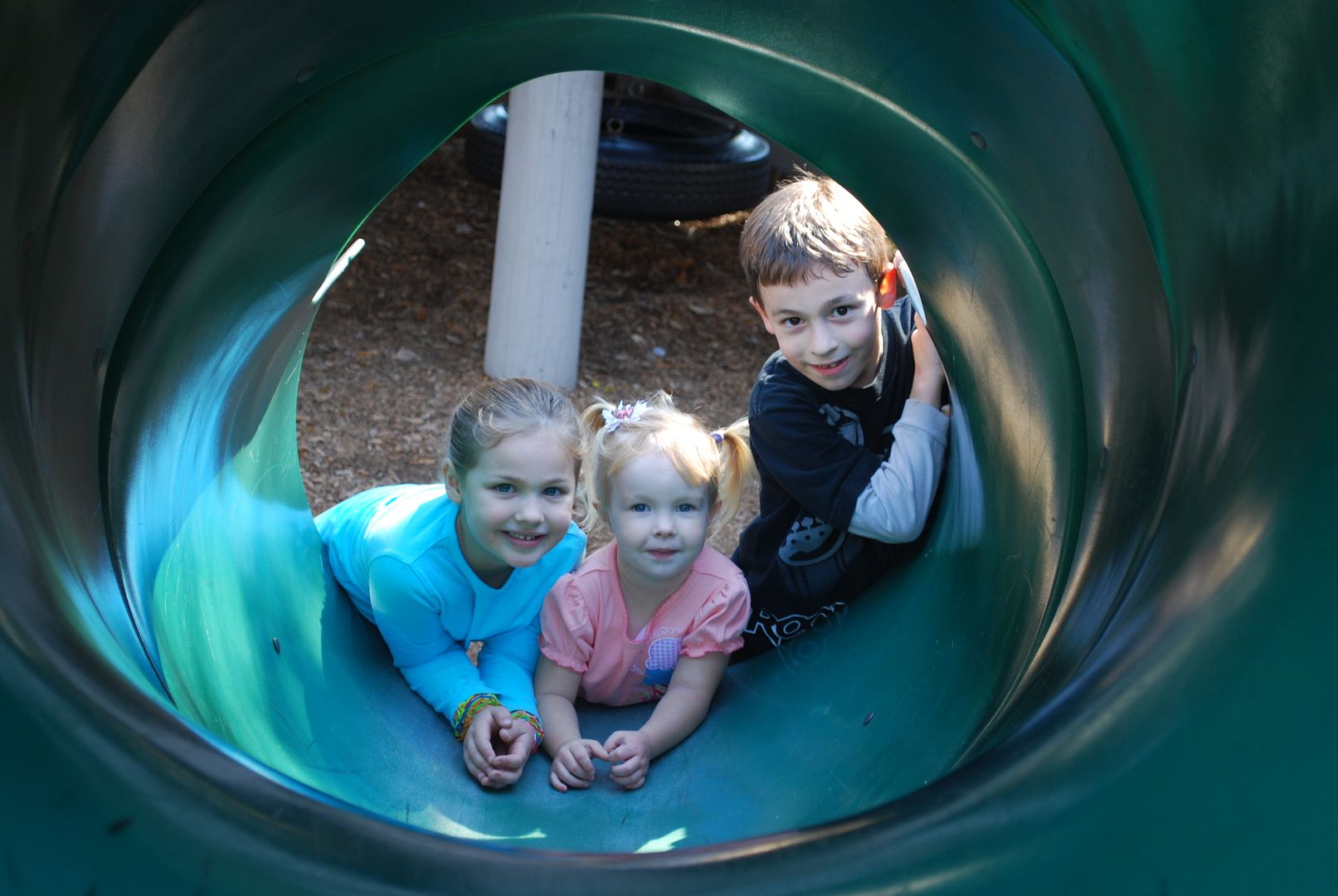 taken a few weeks ago...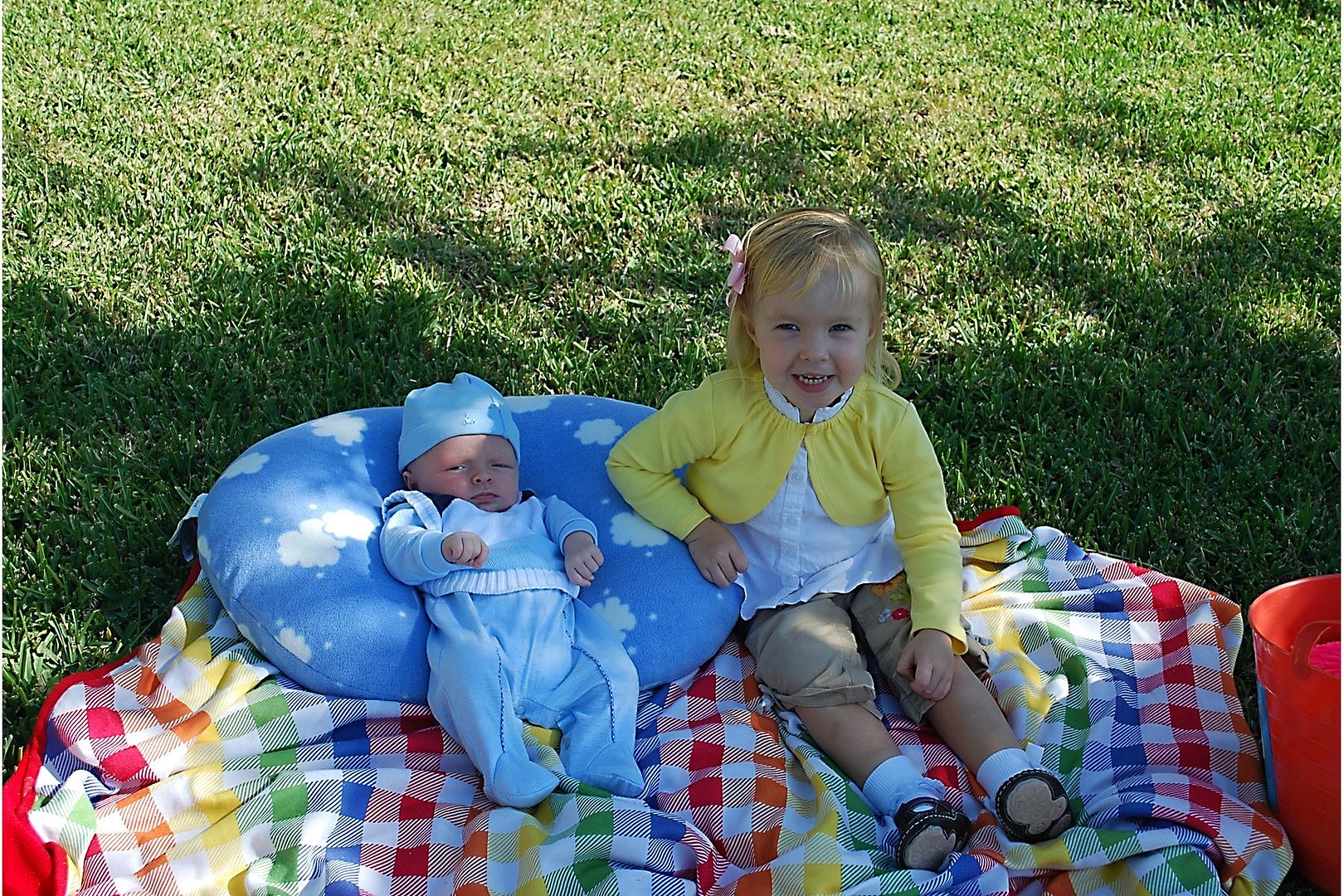 Lately I've been having overwhelming feelings of thanks that these babies were placed in our arms, in our hearts and the responsibility that goes along with it leaves me in awe and inspired. I just want to do right by them and I learn more from them everyday. In the grand scheme of things, it's really all that matters.
Life is good.