We went to the east coast to celebrate turkey day and Grace's 5th bday. I can't believe she's 5. I remember Molly telling us she was pregnant outside of Best of Everything when she asked us what we were going to be doing that November and wondering if we would come to see her around then. It was 9 months away so we had no idea what she was talking about until she made the announcement. Fast forward 5 years! WOW!
It was one of my favorite Thanksgivings together. I dont know if it was because there was a lot of excitement in the air because of Grace's bday, celebrating Molly and Dan's new house or because everyone just seemed to be in that fun-loving, easygoing mood and meshing together like spoons in the silverware drawer. Whatever it was, it was magical. I think of the people on Survivor and how they can be given a choice of thousands of dollars or a visit from a loved one and the visit always wins. Just cements the fact that the relationships in your life are thee most defining and important factor in this wild world; the meaning of life and enriching those is the most satisfying experience for anyone small or tall.
And they have really cool parks there too where the football was tossed, lacrosse sticks were in motion as Jordan gave lessons, and tons of running around. (evidently I can't let go of this vest that I just love on Lily even if it's 4 sizes too small; it's amazing how attached I am to certain pieces of clothes and the memories made in them; like it's a piece of expensive jewelry with so much sentimentality attached to it)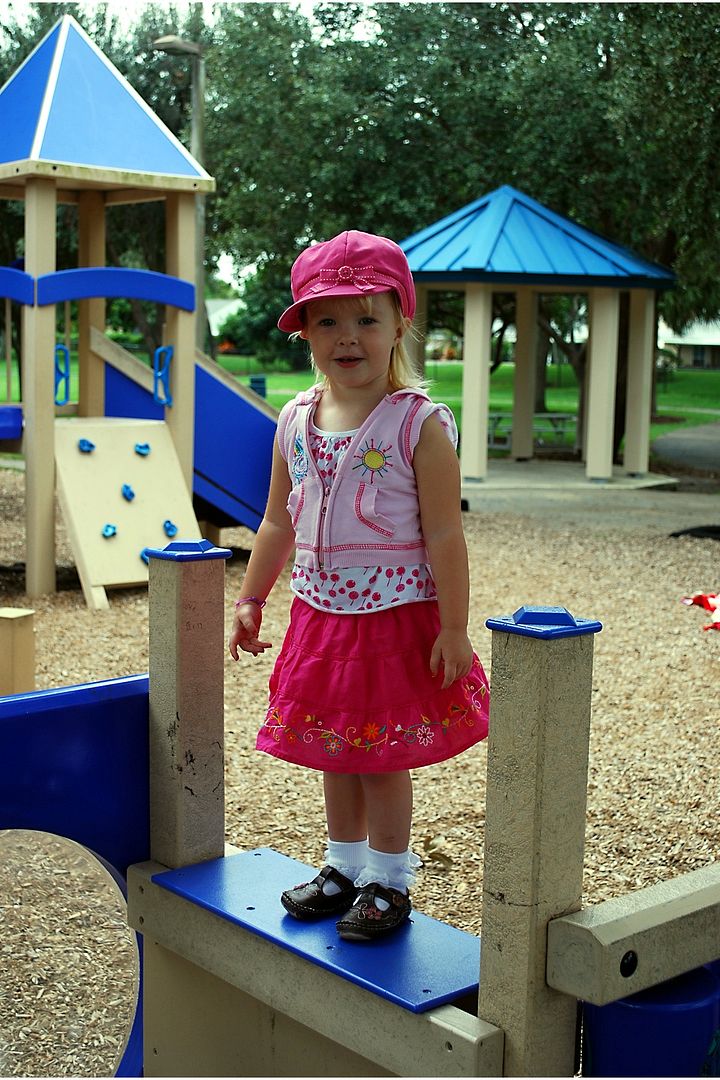 and tons of snuggles for the little man. I need help loving Lily and Grady. Not with the daily tasks of caring for a newborn and a toddler. But, with the mushy gushy stuff. I wish I could articulate to them how much they are loved, but it's not possible so we show them. We tell them. And that's where we need help making sure they feel it from every turn. I feel like we fill up their love cup as much as we can, but there's all these people holding out their bucket ready to pour their own love into their hearts and it helps. It's like their special recipe of their love potion with their own unique spices and ingredients. It's like an assembly line of love and there's nothing that makes me happier than seeing them loved on by someone else; there's just something about family and friends loving on your kids who know their hearts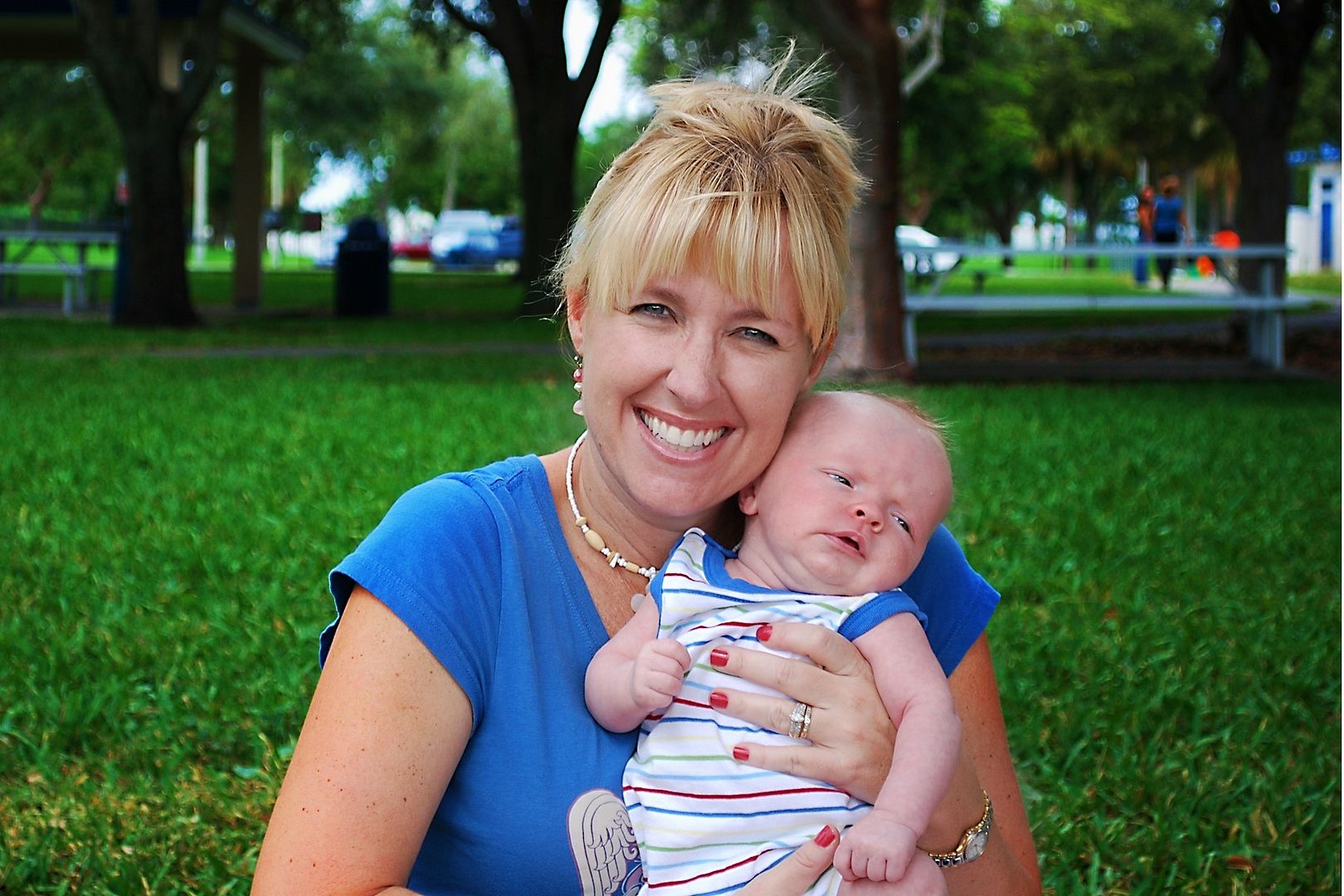 and I think Jen took it to the extreme. She was standing there holding out her love cup dispenser and everyone came running. This was not setup, but everyone literally wanted a piece of her all at once. Or maybe they wanted a piece of the little man so they knew they had to go through her first. They were crawling all over her like ants. I love how snuggly her kids are even though they are in the tween/teenage years. She has filled them up so much over the years that they can't get enough; no matter how old they are. Seriously, this picture sent us into fits of laughter just looking at it in the camera. To see it even bigger makes me wanna laugh even harder. She's like the octo-mom, but i guess it'd be the pentagon-mom!
There was plenty of food and boy did we pack it in. I was full even the next day! Grace looked so cute waiting so patiently for us to get all the food ready for consumption.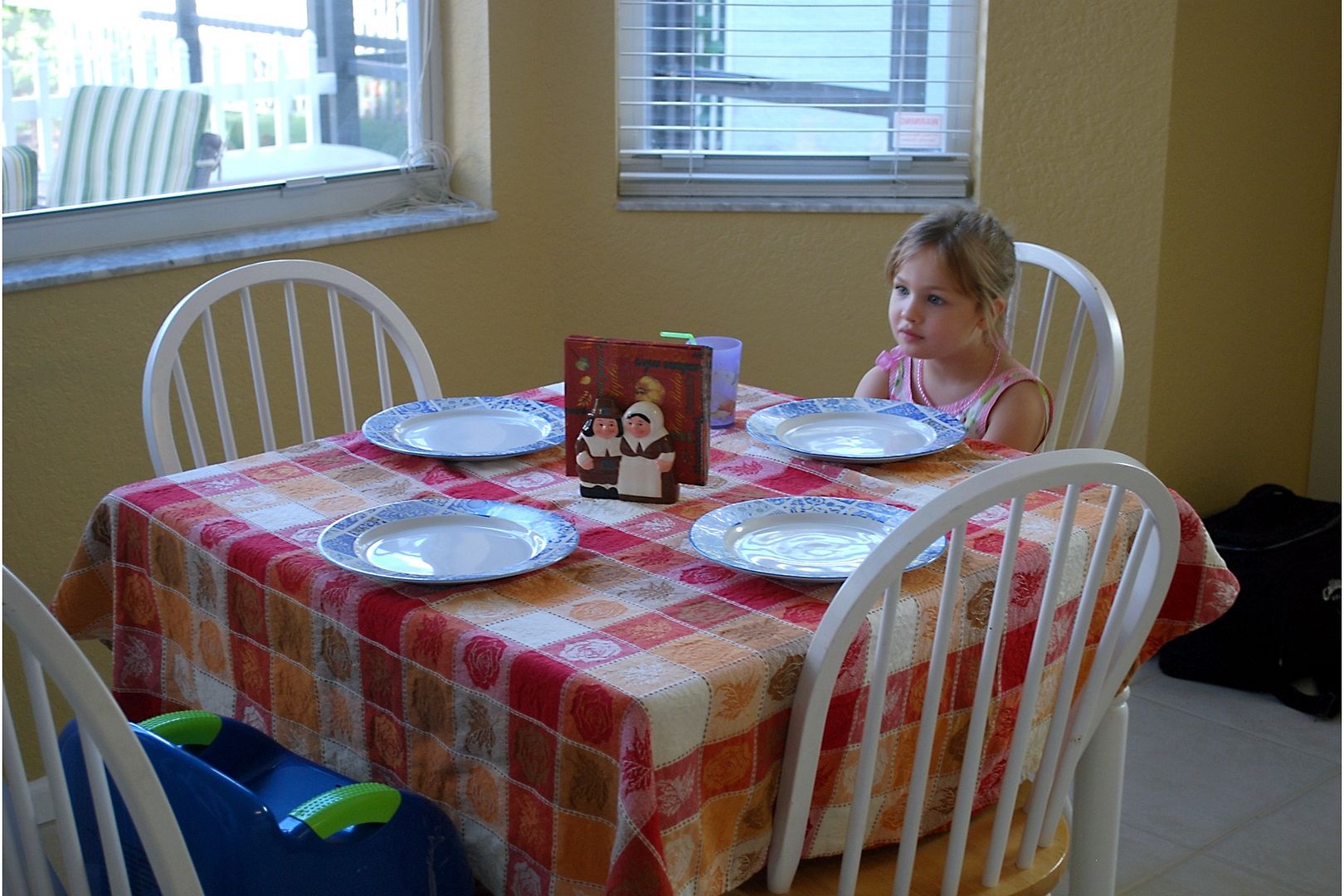 and mom and lily fed the birdies and duckies which is a favorite pastime while we're there.
and we went to a fair where there were pony rides, face painting and bounce houses. My mom and dad went in the bounce house people! The bounce house! These people are grandparents I tell you. My dad has a knee brace for goodness sakes! But there they were hopping around making Lily laugh from her belly. They get so much joy in seeing their grandkids happy and that just translates down the ranks! Thanks for the help in loving our kids; it's a tall task and we couldnt do it w/o your help; even if you didnt go in the bounce house.
Grady decided to show off some serious smiles for the first time on Thanksgiving Day. We think he's pretty thankful to finally be here too. The feeling is mutual.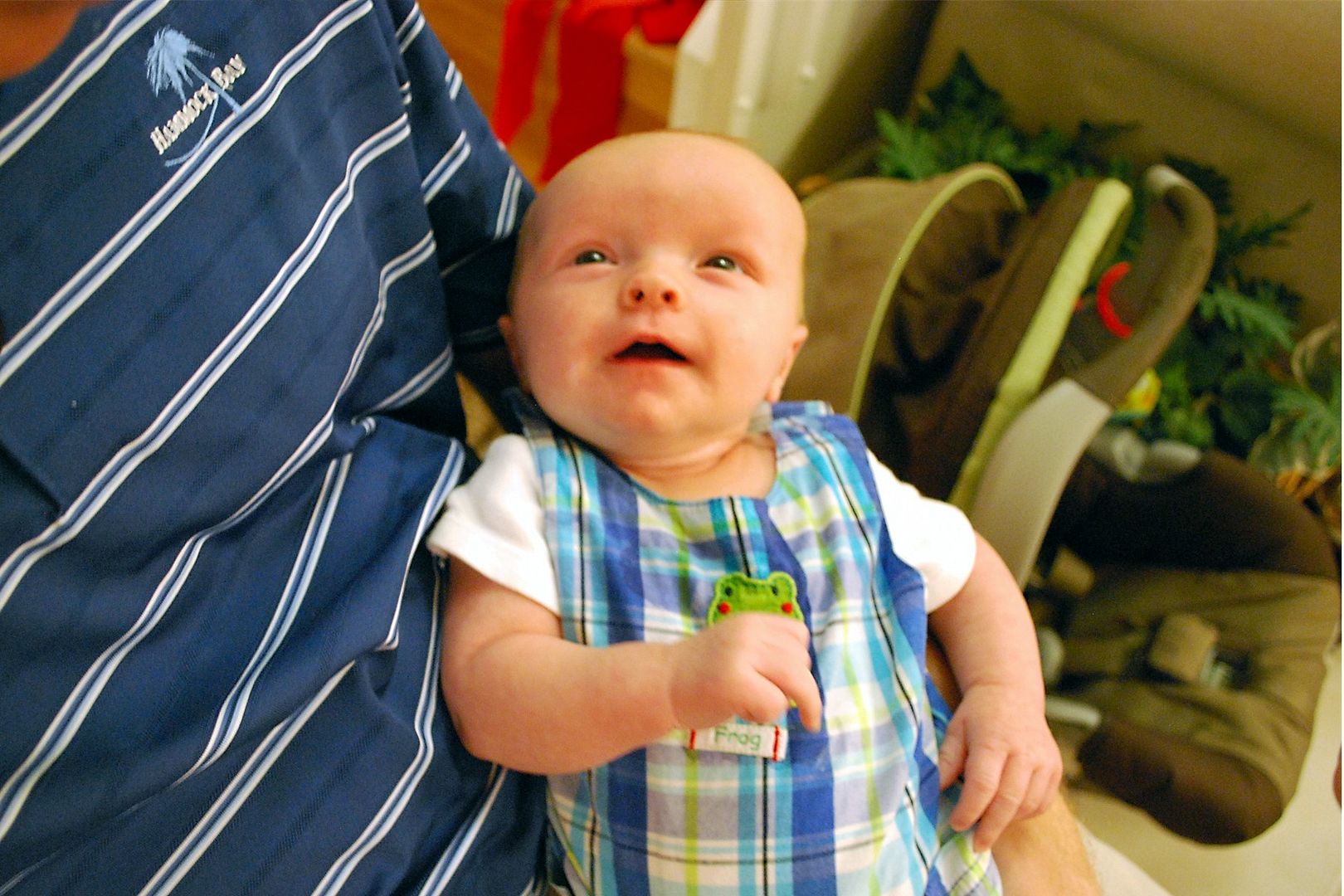 oh, and did i mention we had turkey that we were convinced had extra Tryptophan (the sleepy chemical in turkey that they say makes you tired) in it because we all made time for this.
And I promise you, none of these pictures were posed; especially this one. Molly took this with her cell phone and I couldn't believe my eyes; especially Dan who apparently is part-horse and can sleep sitting up. He was OUT; like deep breathing and all! Jamie and Jordan too while the girls yukk'ed it up in the next room.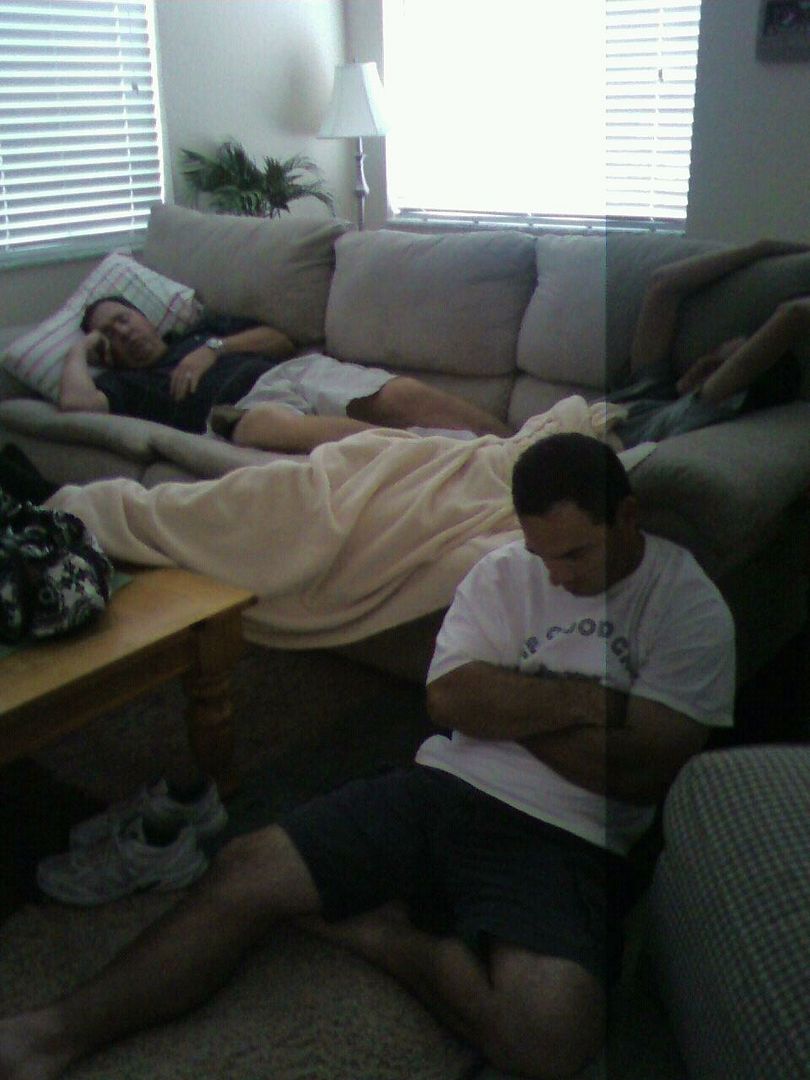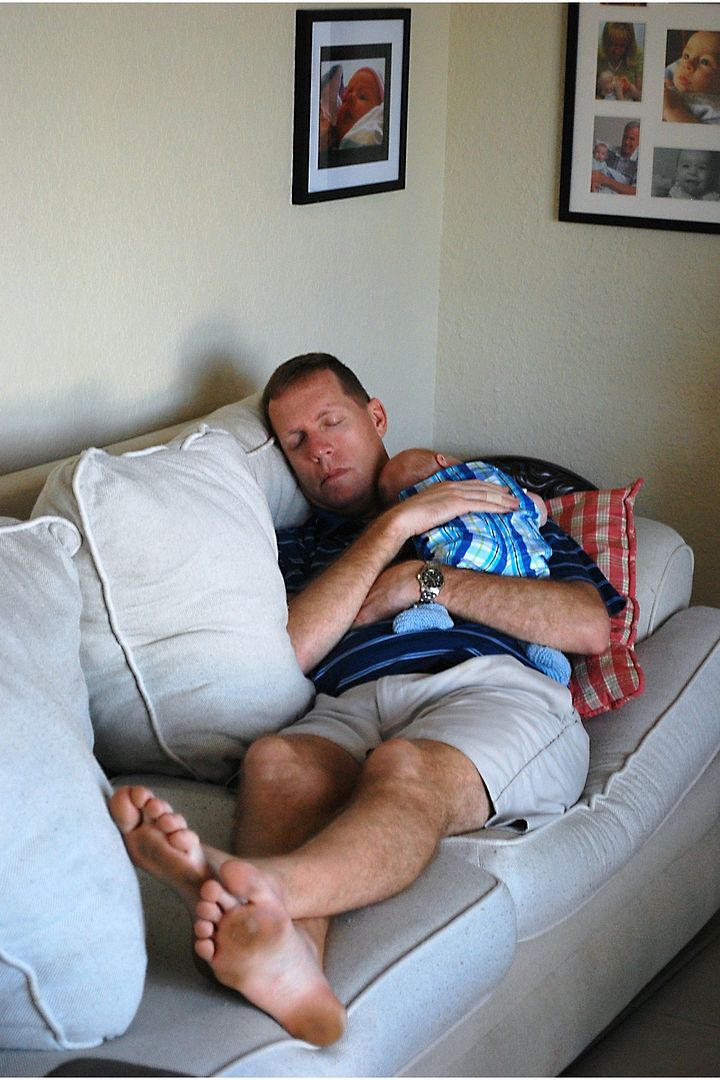 and David was changing a very awake and alert Grady....he was smiling and cooing. Then he turned away for a second to put the diaper in a bag and when he turned back to button him up, this is what he saw. Apparently G-money has narcolespy like Lily. ha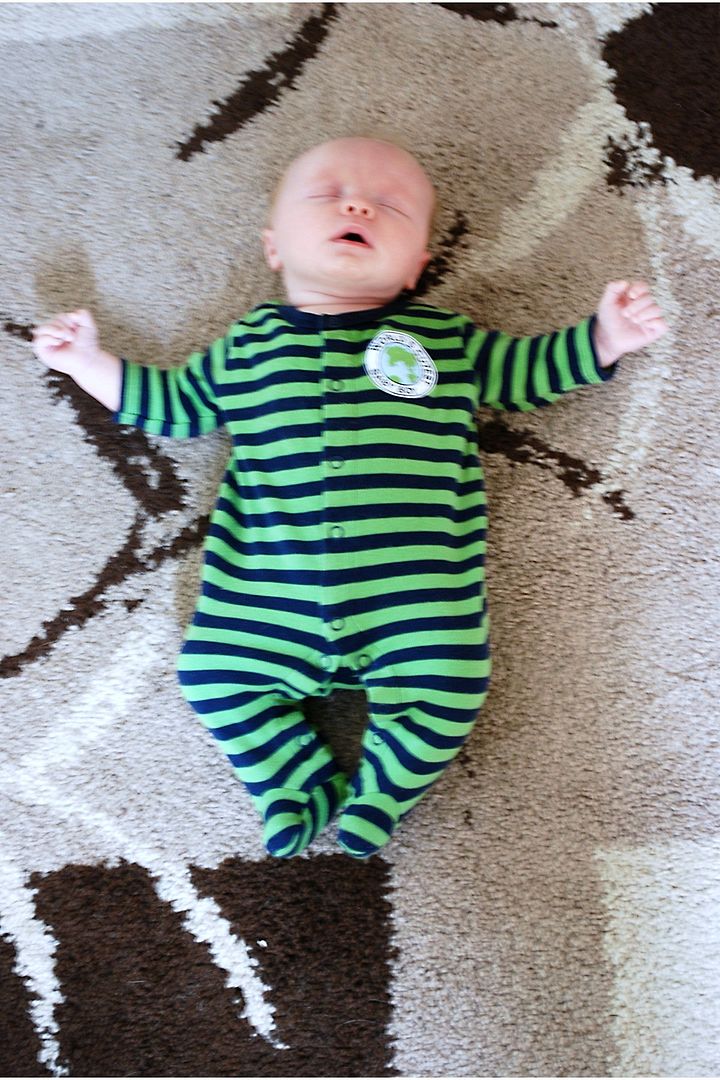 And there's lots of excitement in the air around here because David's parents are flying in from SC to meet Grady for the first time. We have a packed schedule when they're here; so much so I had to put it all into a spreadsheet as a schedule of events. ha. Lily is pretty excited too. Look at what her art table looks like right now. Markers, glue, paper strewn everywhere and some onlookers that she can't wait to see. Please hurry...we need help loving our kids.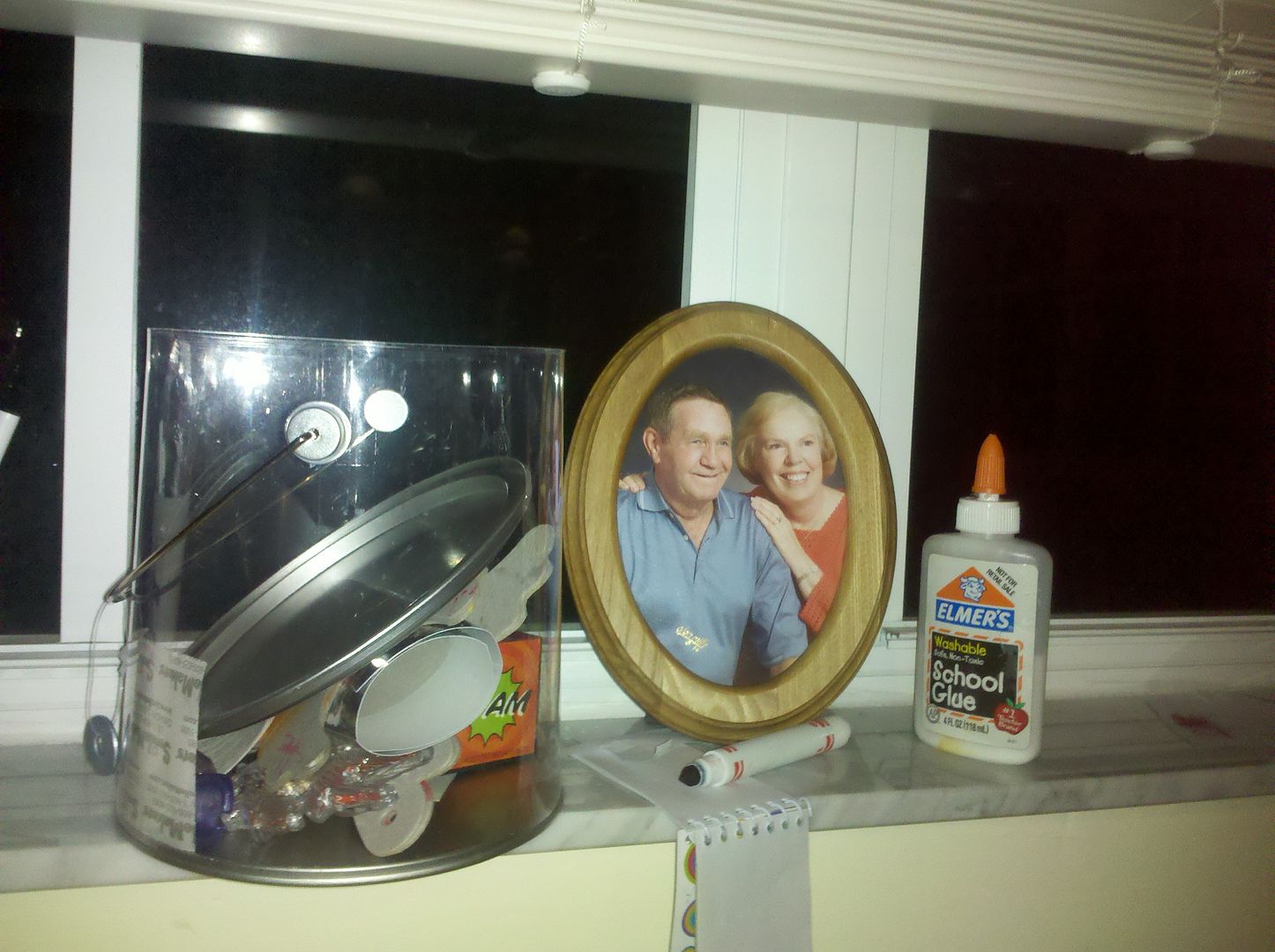 life is good.