David's parents came from SC to meet Grady and boy did we have fun! If you know David's parents, you know they just exude love and are the kindest, sweetest souls. They never have a bad word to say about anybody and will help any stranger on the street. We were busy with fun filled activities from morning til night (with a spreadsheet to prove it) and they went home exhausted from all the running around we did, but this was my favorite thing to see at every turn. And we saw a lot of it. Look how cute Grady looks in this picture smiling away with his Papa! you look cute too Lare-Bear! ha
We went to the Shark Shootout and had this picture taken at the Geico tent. I think it's meant for 1-2 people, but we all crammed into the picture window. No idea what happened to my eyes, but we had one shot at it and look what Geico man caught Grady doing? LOL!! Love how Lily holding up the golf ball unsolicited. Dad looks like a Giant.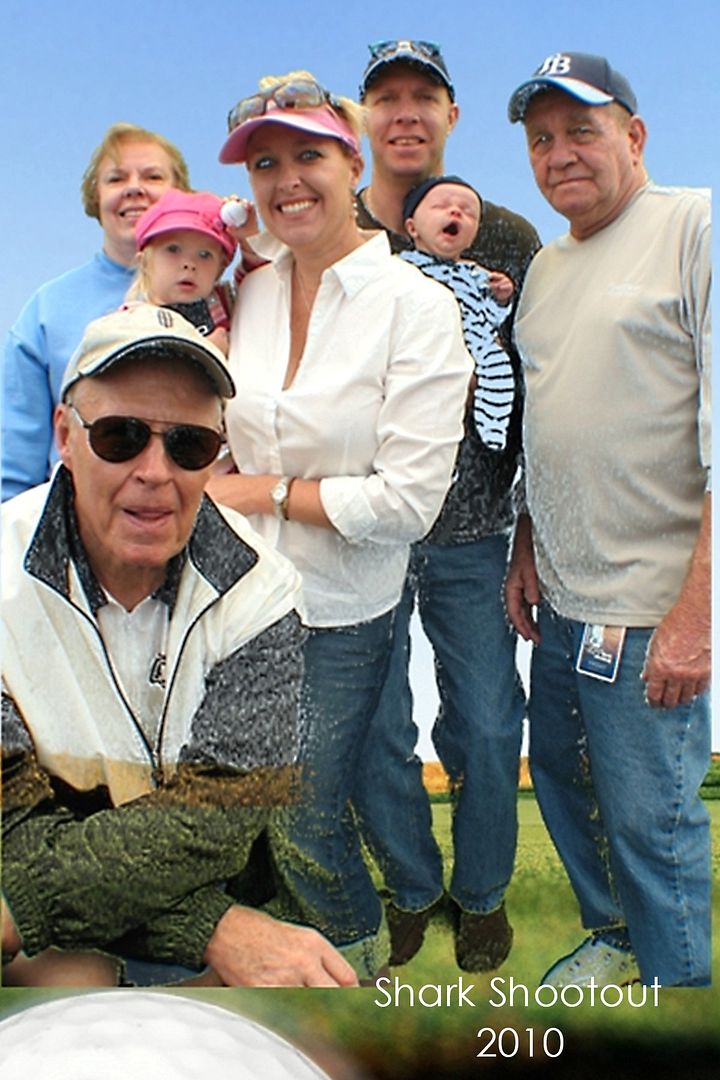 shhhhh....we were right next to the green and golf is the quietest sport on the planet....the average age in the crowd was 75, but luckily we didnt get kicked out...
(i agree with Grady's shirt btw:)
and
little Miss Thang was never short of attention. Oh boy did she soak them in. And a big vice versa...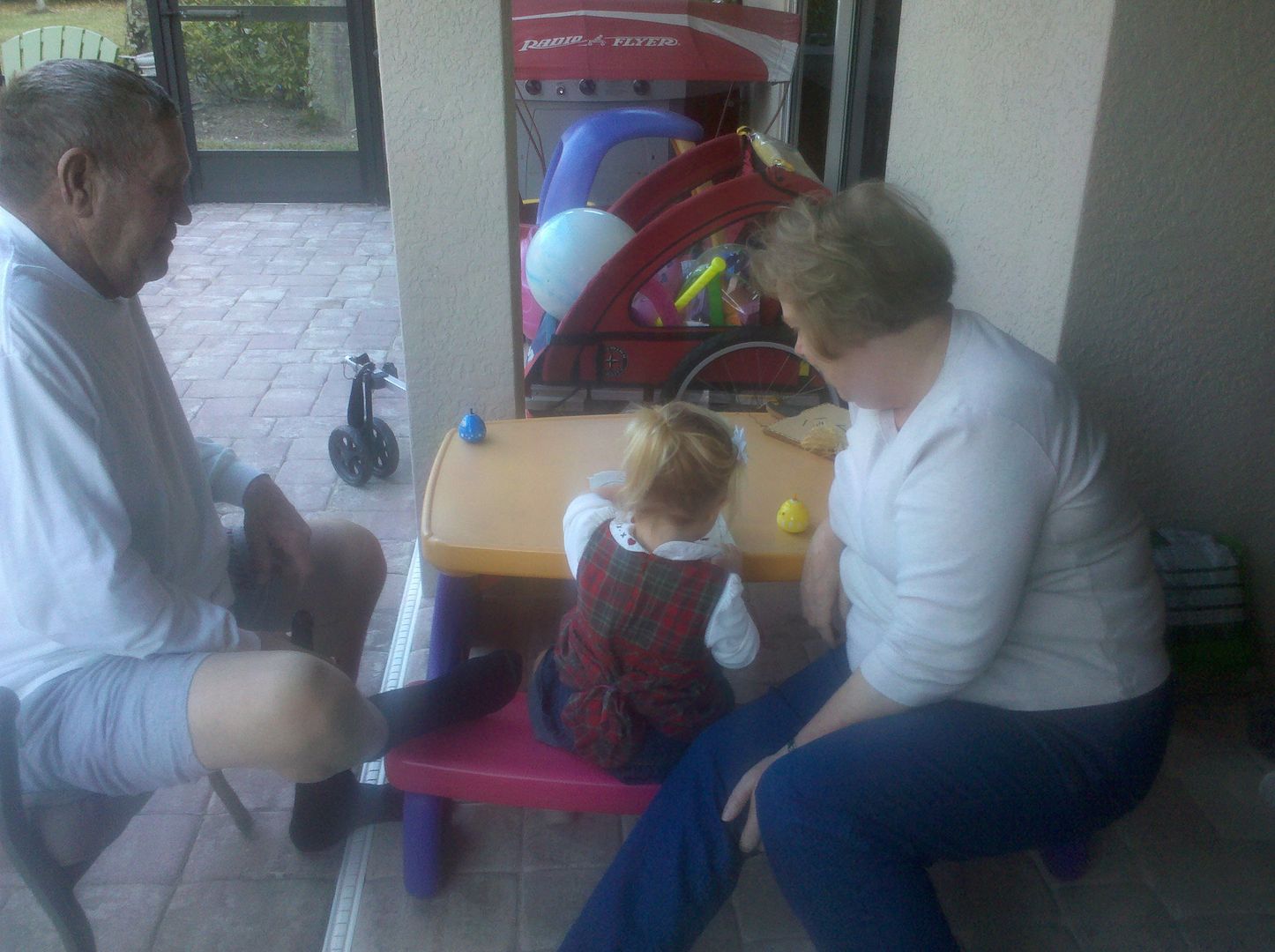 Speaking of helping a stranger on the street, they were at ChickFilet and the man next to them, started choking and they had to call 911. David was there with his parents and I was just driving away with Grady to go to a luncheon and saw all the ambulances, cop cars and sirens/lights zooming to ChickFilet and I could see the paramedics rushing to the area of where we were sitting. I can't tell you how my heart stopped and my life flashed before my eyes seeing that sight. I didn't know if I should jump out of my car, grab Grady and leave my car in the middle of the road which was my first inclination, but I quickly called David and found out it was the man next to them and he was okay after the heimlich was performed. Heavy sigh just thinking about all that again.
How do you segueway from a choking-almost-dying-man-where-I-thought-I'd-lost-someone-real-important-for-a-few-seconds and then go into making brownies?
Well, here I go...
lol...
she made 4 batches of brownies and even had her face painted when she saw Santa....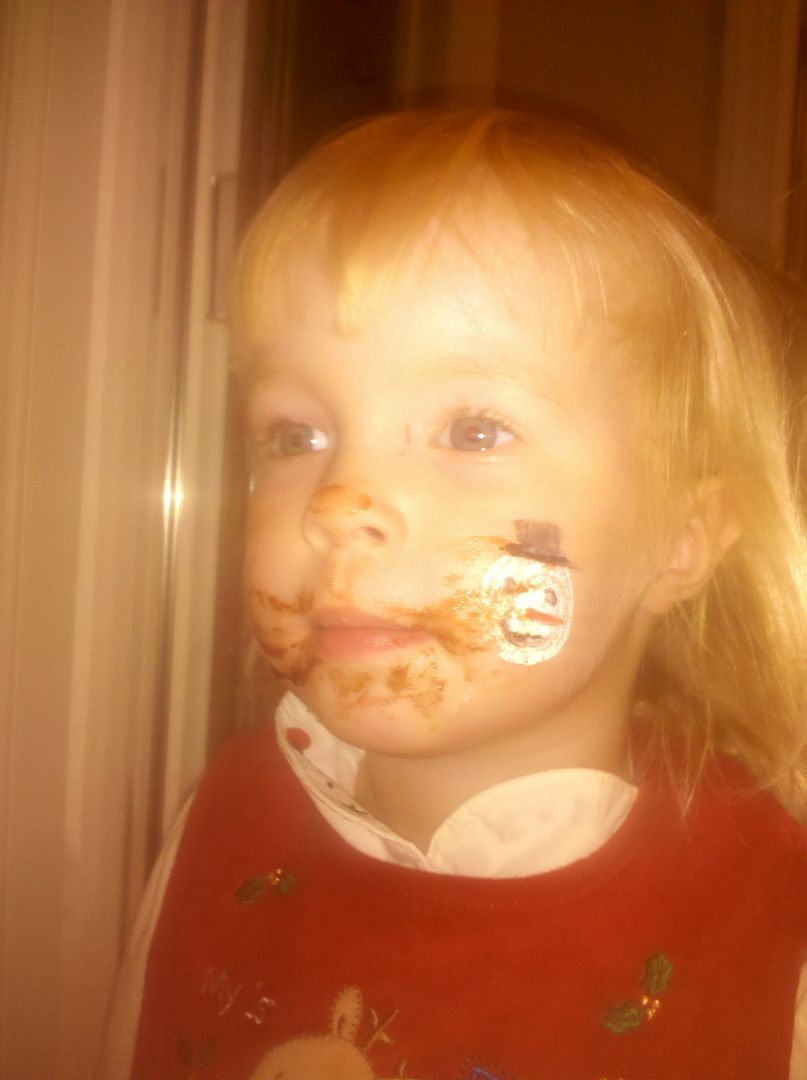 and this outfit from RayRay was the hit of the day we saw Santa. Someone actually took out their cell phone and took a picture of him bc it was so stinking cute!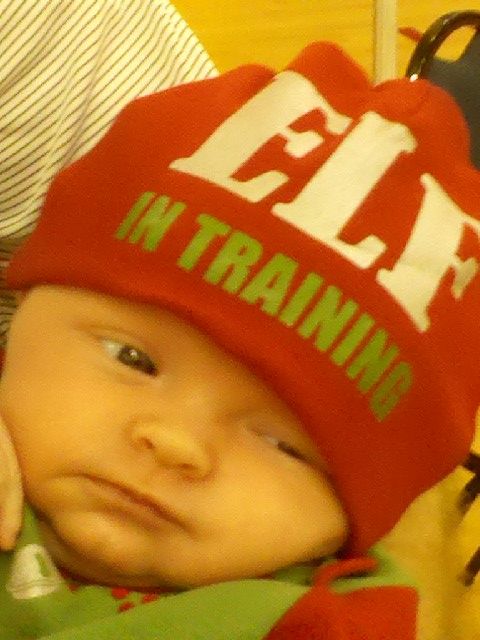 love her mesmerized look where she looks like a frozen sculpture...
This is what your car looks like when you have a special parking pass for only one car, but 7 people going. They all did this while I was still inside and no one would switch with me so it was quite the funny ride. No idea how they even got back there climbing over all the shizzle in my car!
the obligatory park visit is always so much fun...even though it was freezing....and freezing for us is 50's and 60's! Actually that's freezing for ME!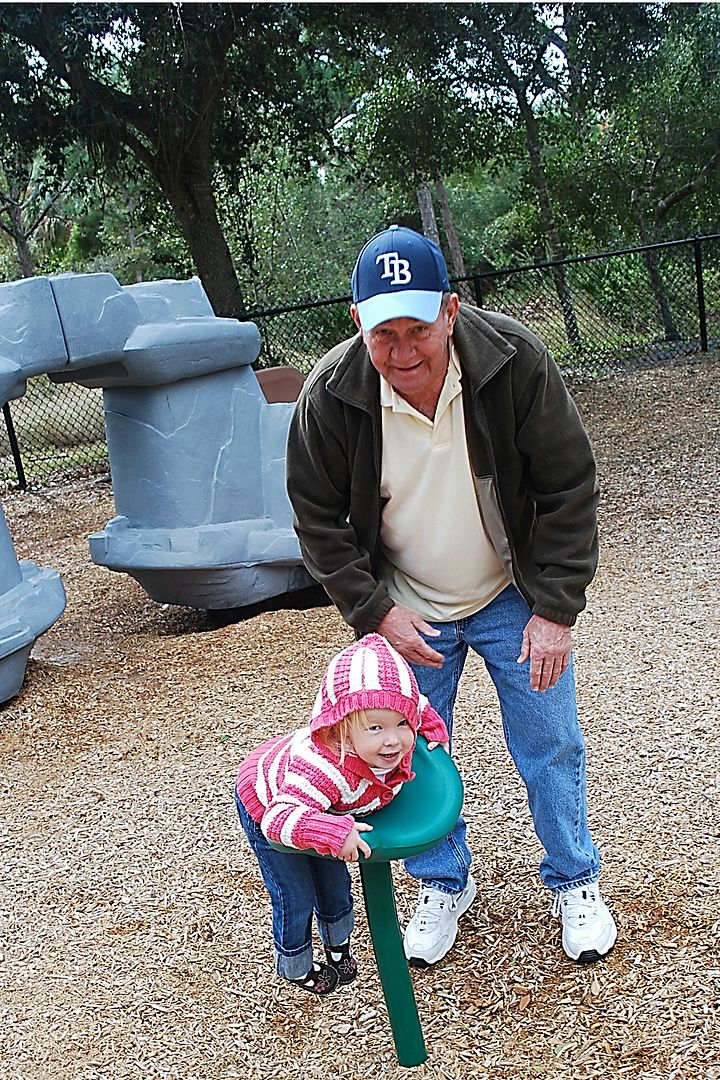 oh, what a classic picture....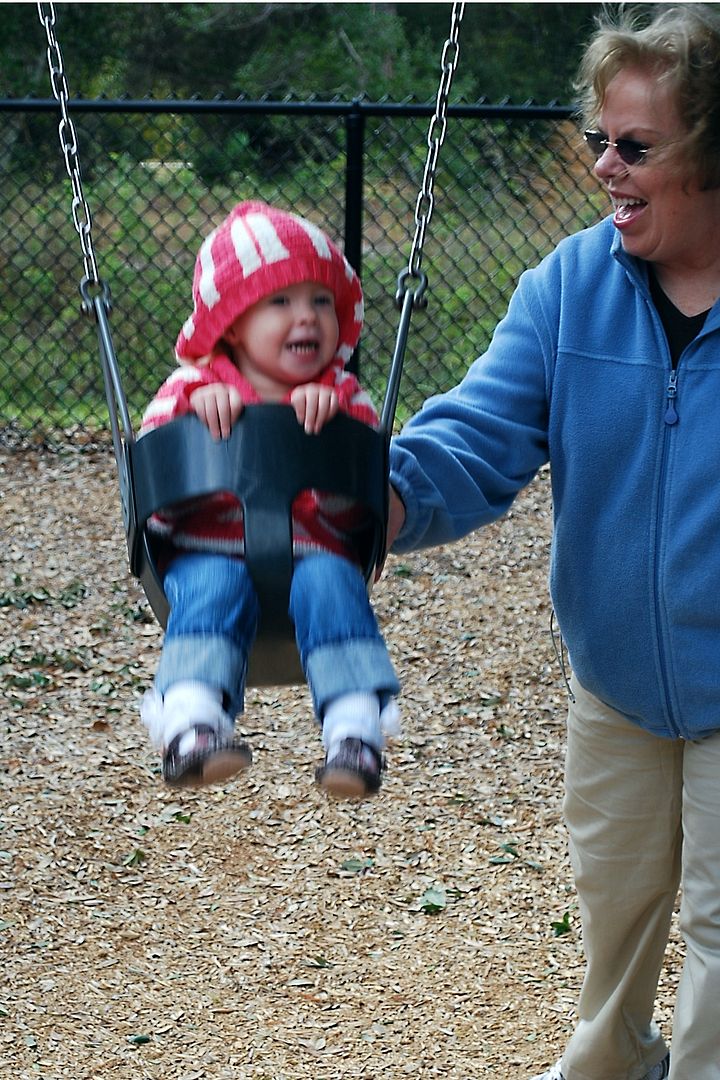 and another. I think I took almost 200 pictures while they were here. My camera was on FII_AHHRRR!!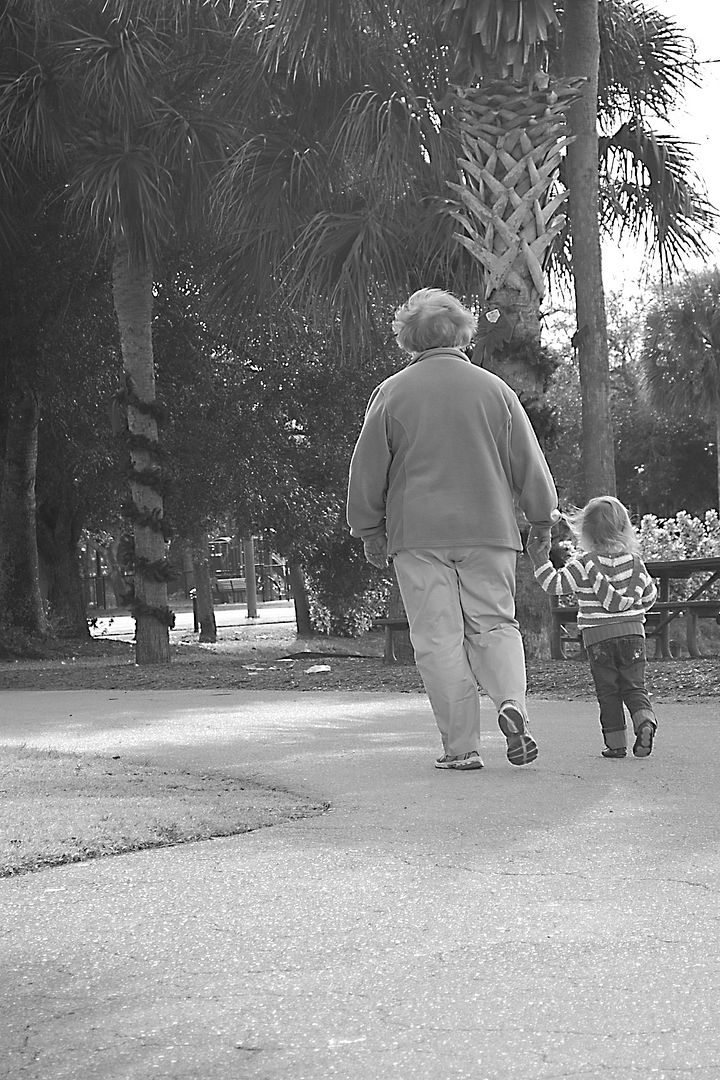 Umm, Larry missed the age requirement sign for the equipment...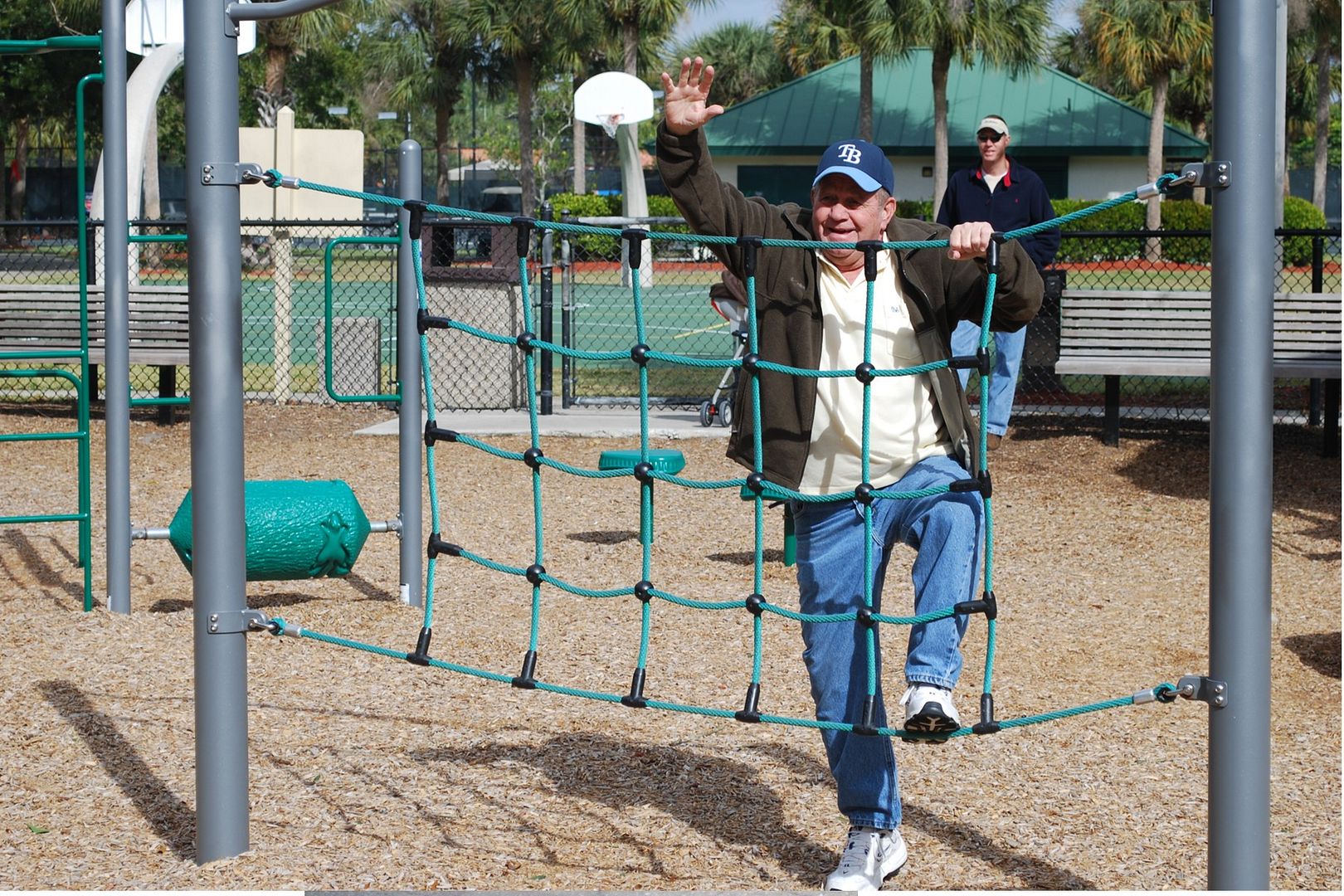 ok, stop yourself right now! Grady will be in this picture in no time. Actually, one of them could've held him. Dam, I just thought of that!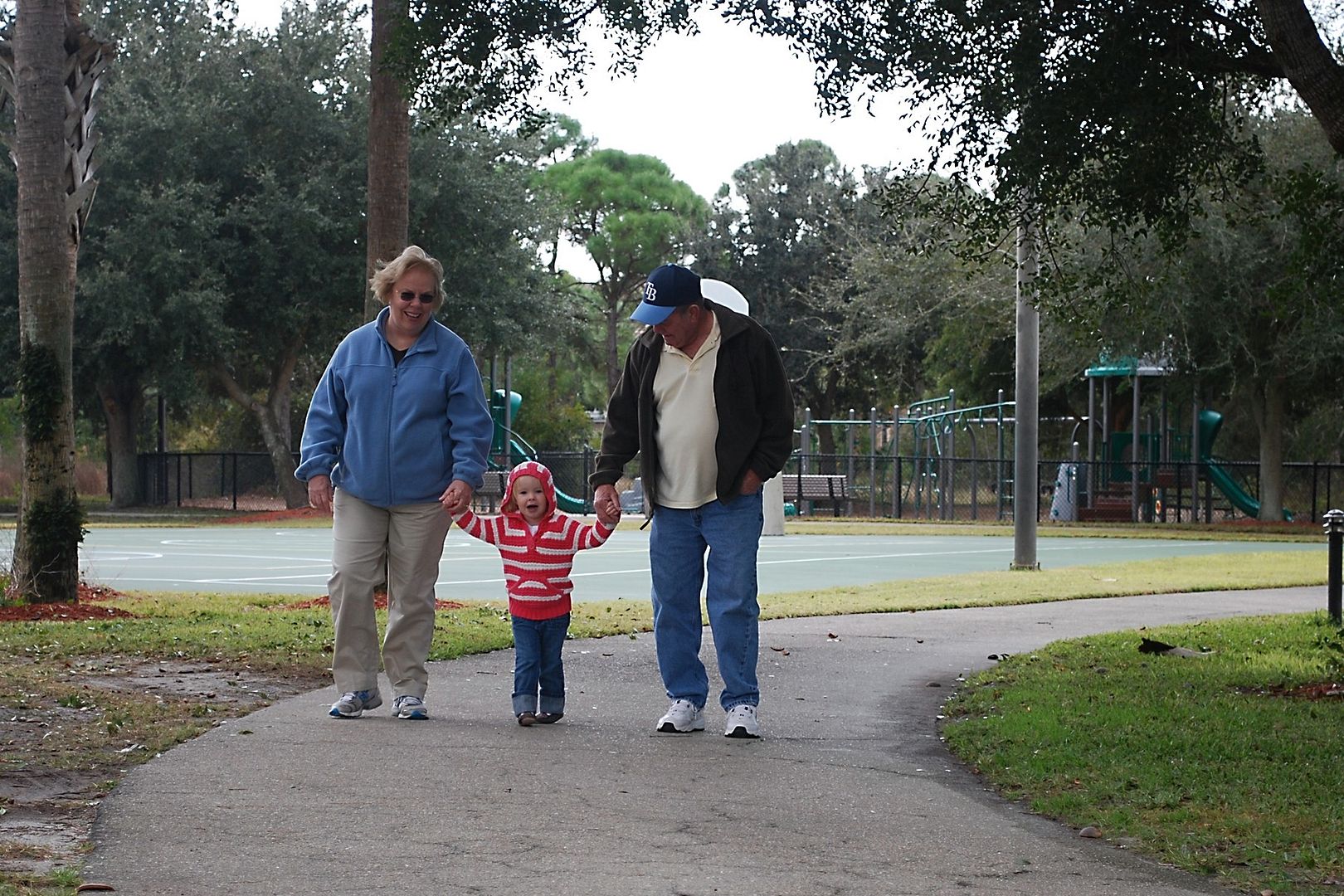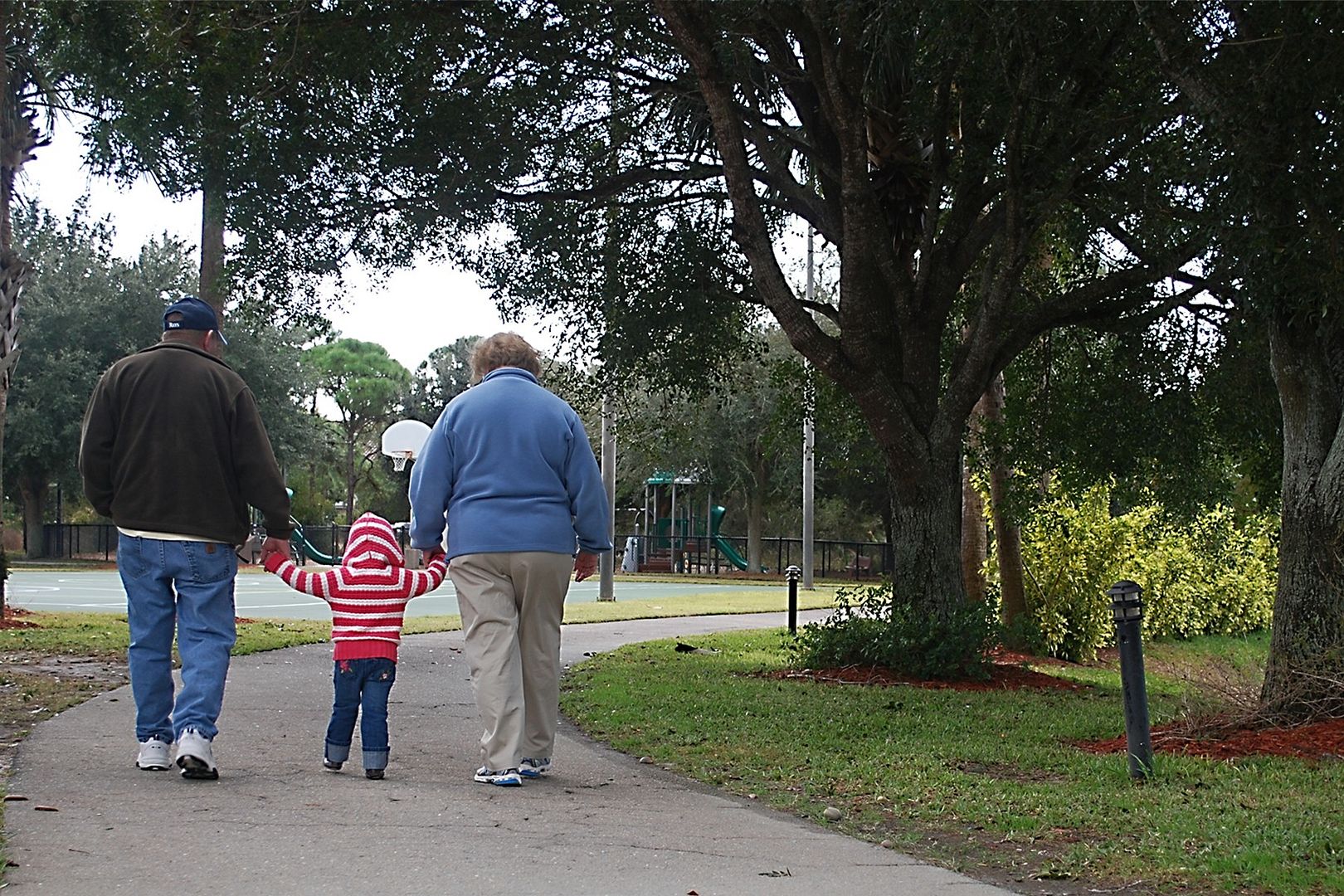 and if I had to fill out a questionairre that asked me my favorite hobbies, I swear "going out to eat" might be first on my list. I love it so much and it could be Don Shula's (ya right) or Taco Bell, I just love being out and about eating yummy food talking with really neat people. Always has been a fav of mine and always will be.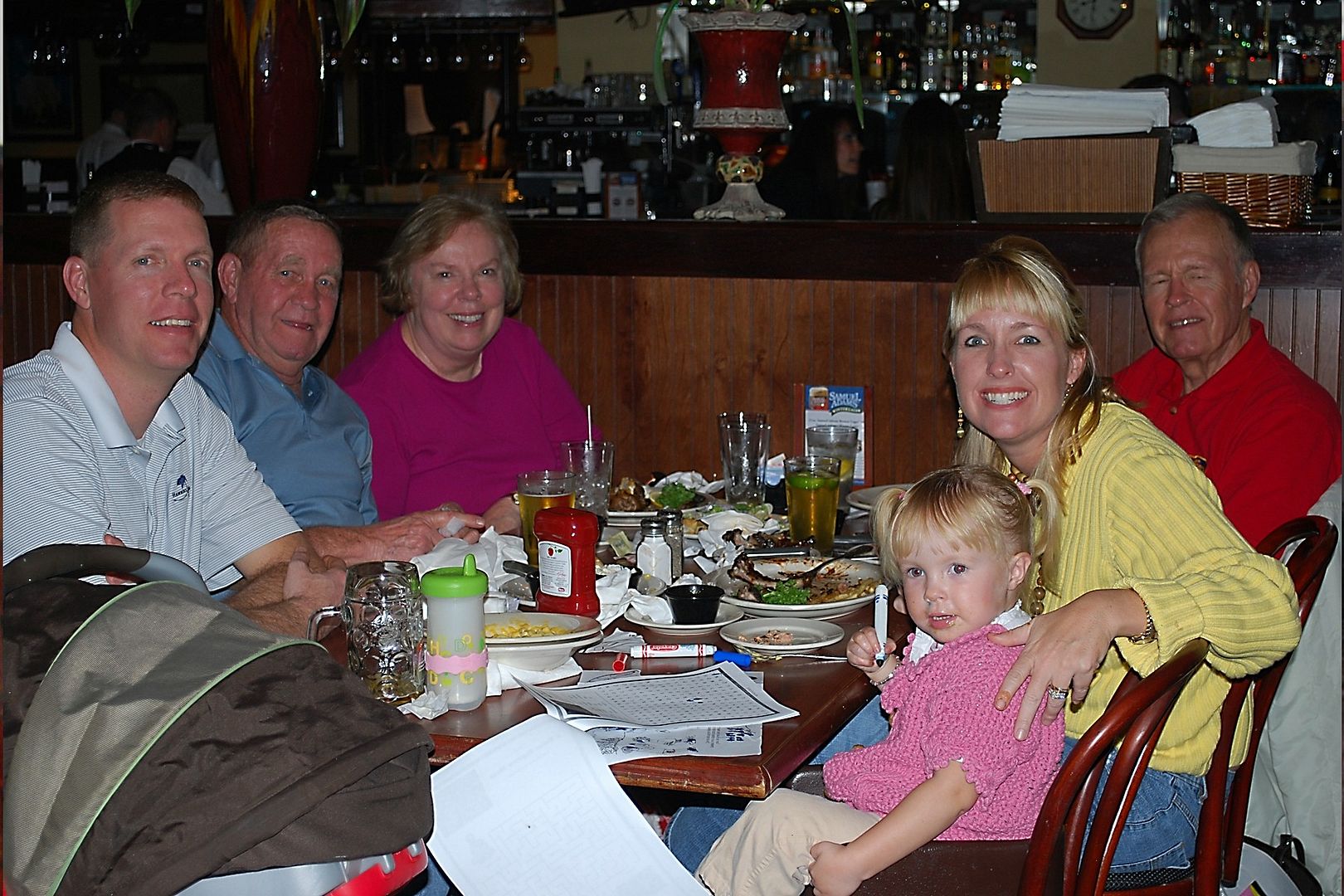 and our visit with Santa was a success. In the last 2 years, Lily has cried (I mean wailed like she's on fire) at the thought of sitting on his lap so I said I'd die a happy woman if I could get them both on his lap, looking at the camera and no tears. Well, I got pretty stinkin' close. Both are looking and both are in the shot. David and I have been in the picture previous years so I was able to pull this off. This year, she'd stand next to him, but wouldn't let him touch her. She kept looking over her shoulder to make sure his knee wasn't even close to touching her. It was hilarious!!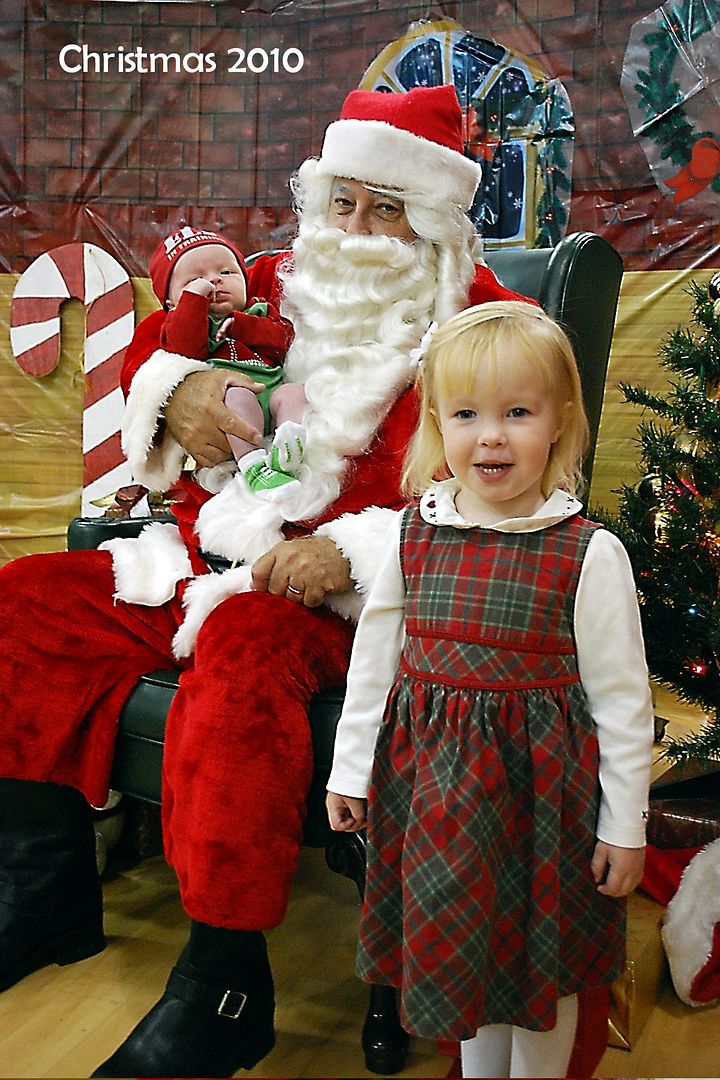 Then I wanted to show off Grady's face a little more with Santa because he covered it with Lily...
can he be any cuter? Santa too of course. I put the camera down after this shot and quickly grabbed Grady because for some reason his leg was turning bright blue the way Santa was holding him. Umm, what???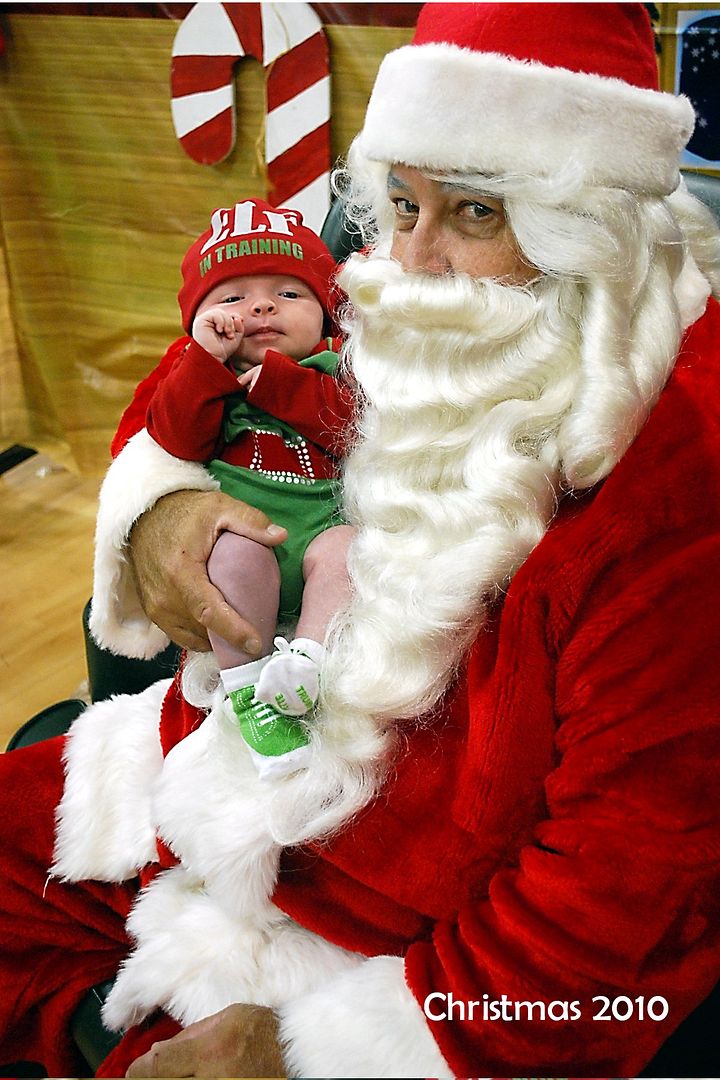 Then I wanted to get some with Lily and Santa alone, but my battery died!! OMG! Although I was bummed at the timing, I was relieved I got the shots above and had Dottie's camera to help capture the rest of the day....
dinners at home are pretty fun too...despite the cleaning up part....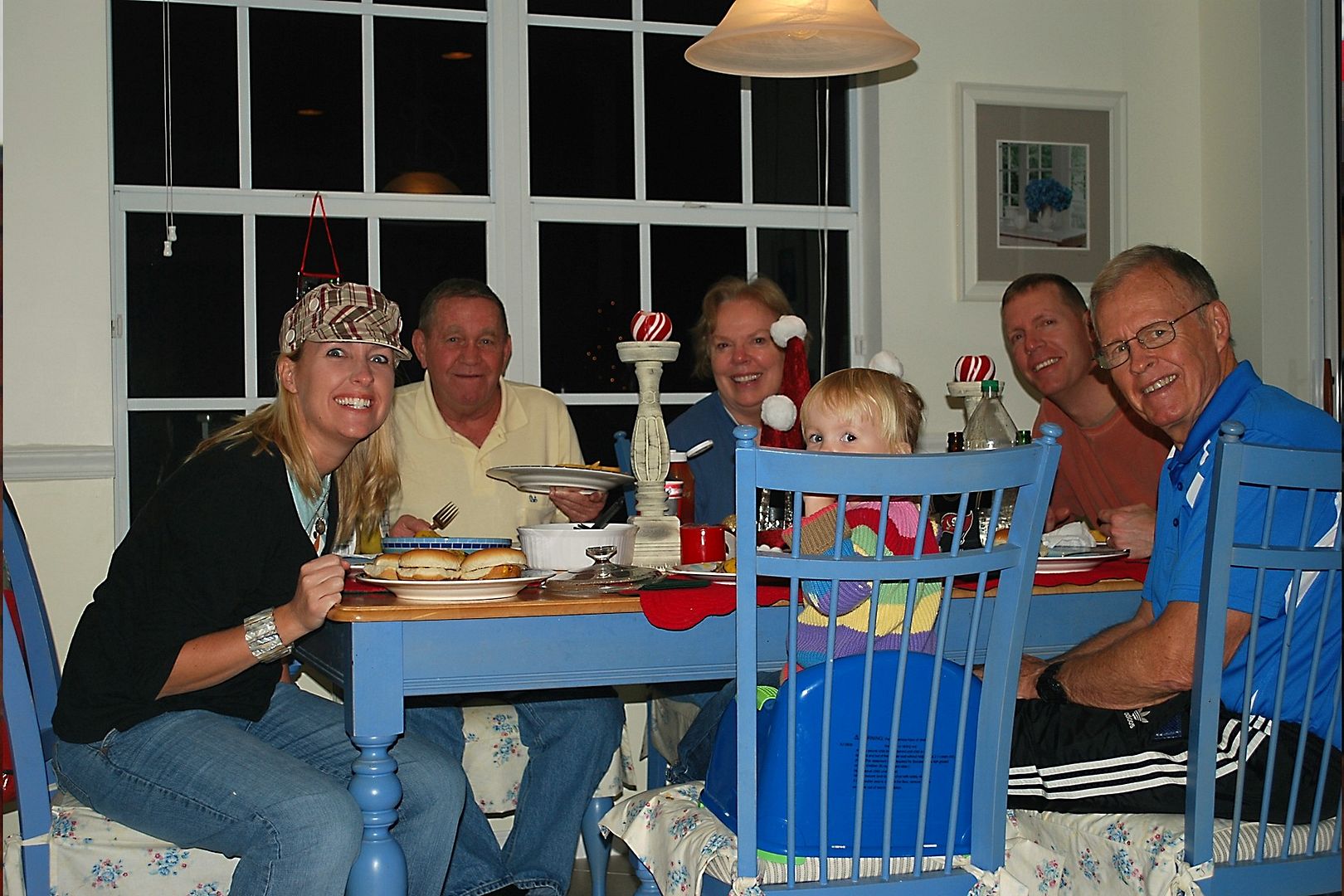 we did a lot of playing around the house too...
and probably read 75 books. (per day)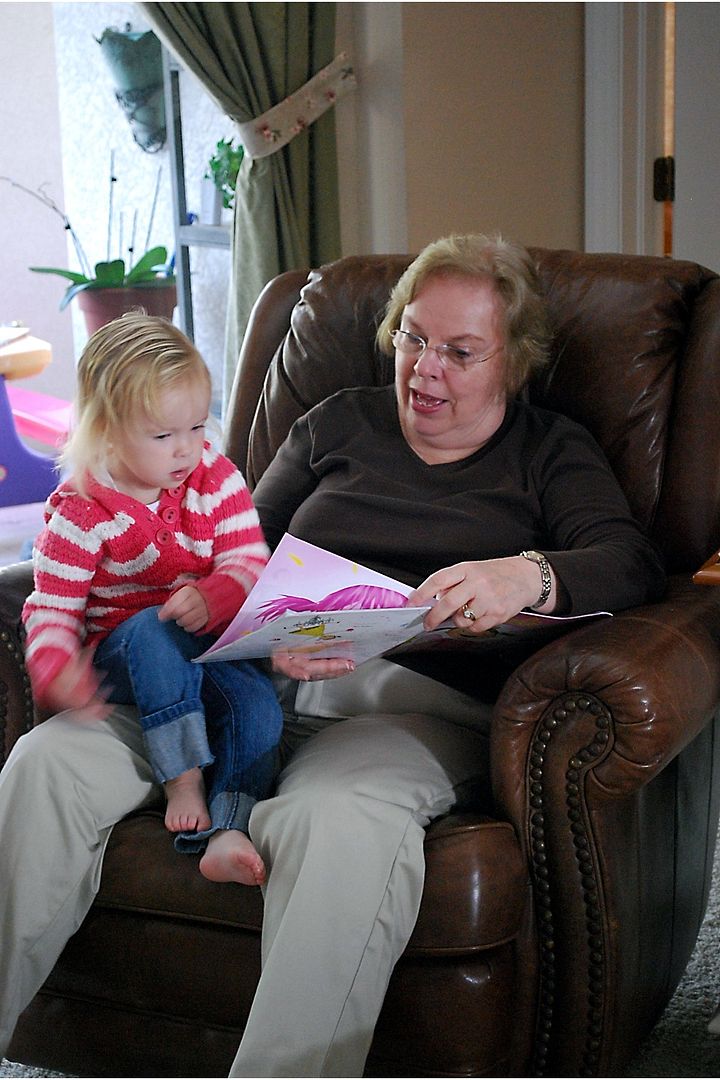 I walked out to this site of Grady all propped up and couldn't get my camera fast enough...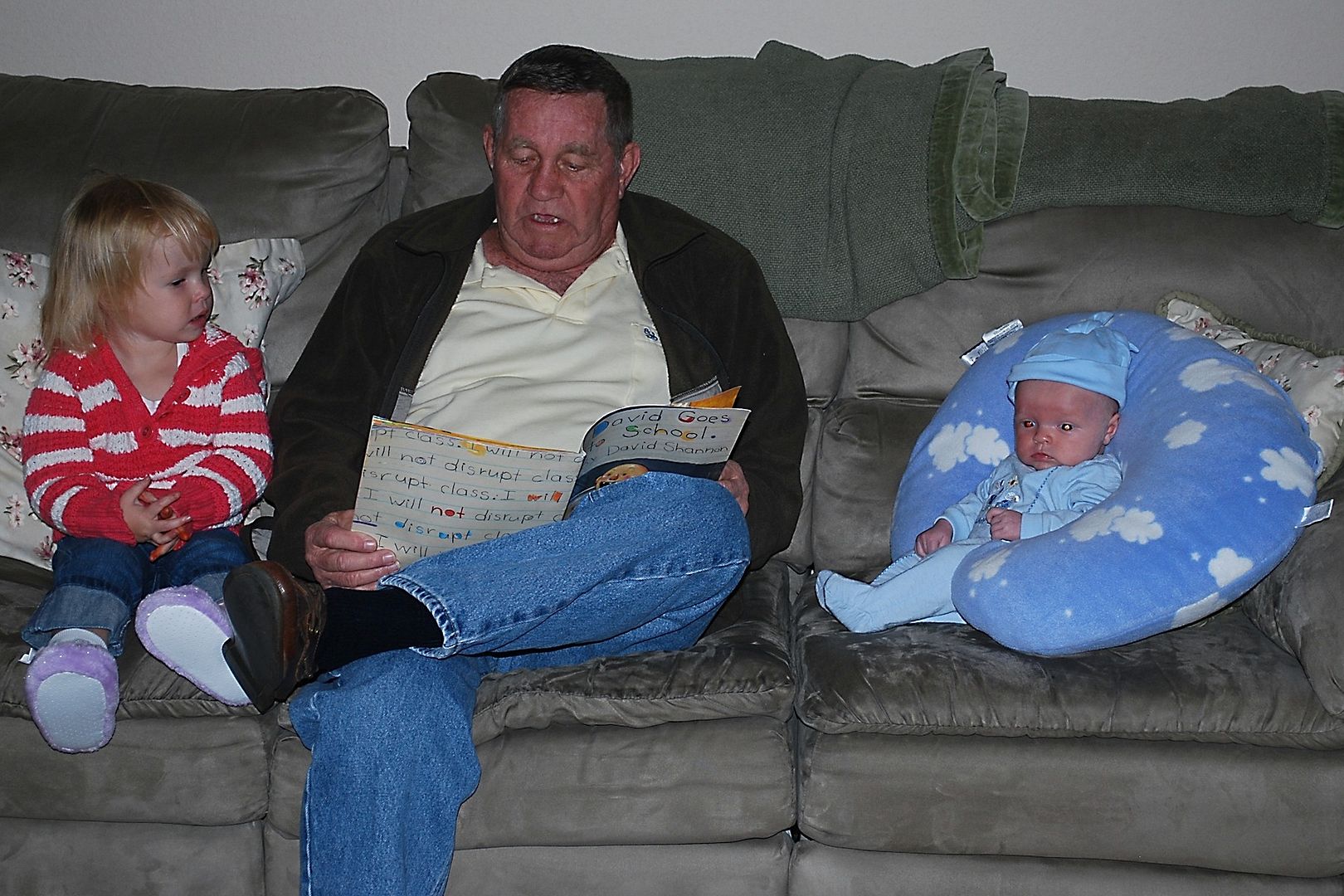 We went on the Naples Princess for a sightseeing trip which was a blast. Lily turned into a dancing machine and that's all she wanted to do. Major fits when we stopped or had to do something else. Hard to find a place for a time-out to blow off her steam and reset herself that's not going to disturb others when you're on a yacht!! Holy trapped batman! But, I'd never seen her so into dancing. Thanks Leah for the suggestion!
and we managed a picture in front of this beautiful vessel! I've never used the word vessel before, but it just spilled out. Boat sounds too little and yacht sounds too fancy....
As you can see Lily just wanted to dance - I could barely hold her she was wiggling like she was in the middle of practicing her routine for Dancing with the Stars....
another great picture where you can see I'm wrestling with my 2 year old telling her "dance later" and she's trying to peel off my hand. lmao
and Grady just goes with the flow whereever we take him...
this was a family picture we got before the dance party began...
holy stripes batman...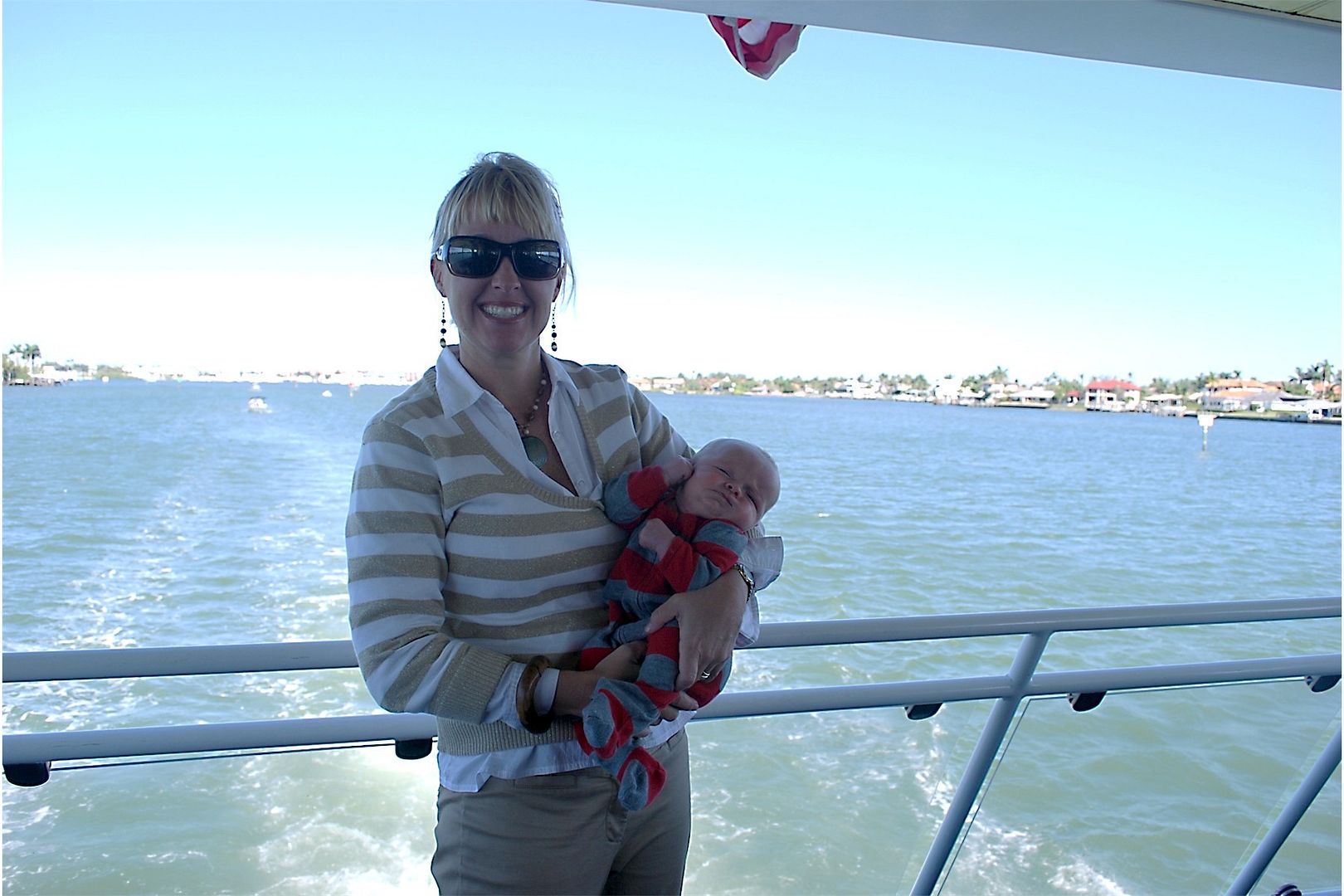 did I mention we played a lot??....when the kids napped the whole house napped for hours...i actually scheduled naps on the agenda...naps for adults mainly. ha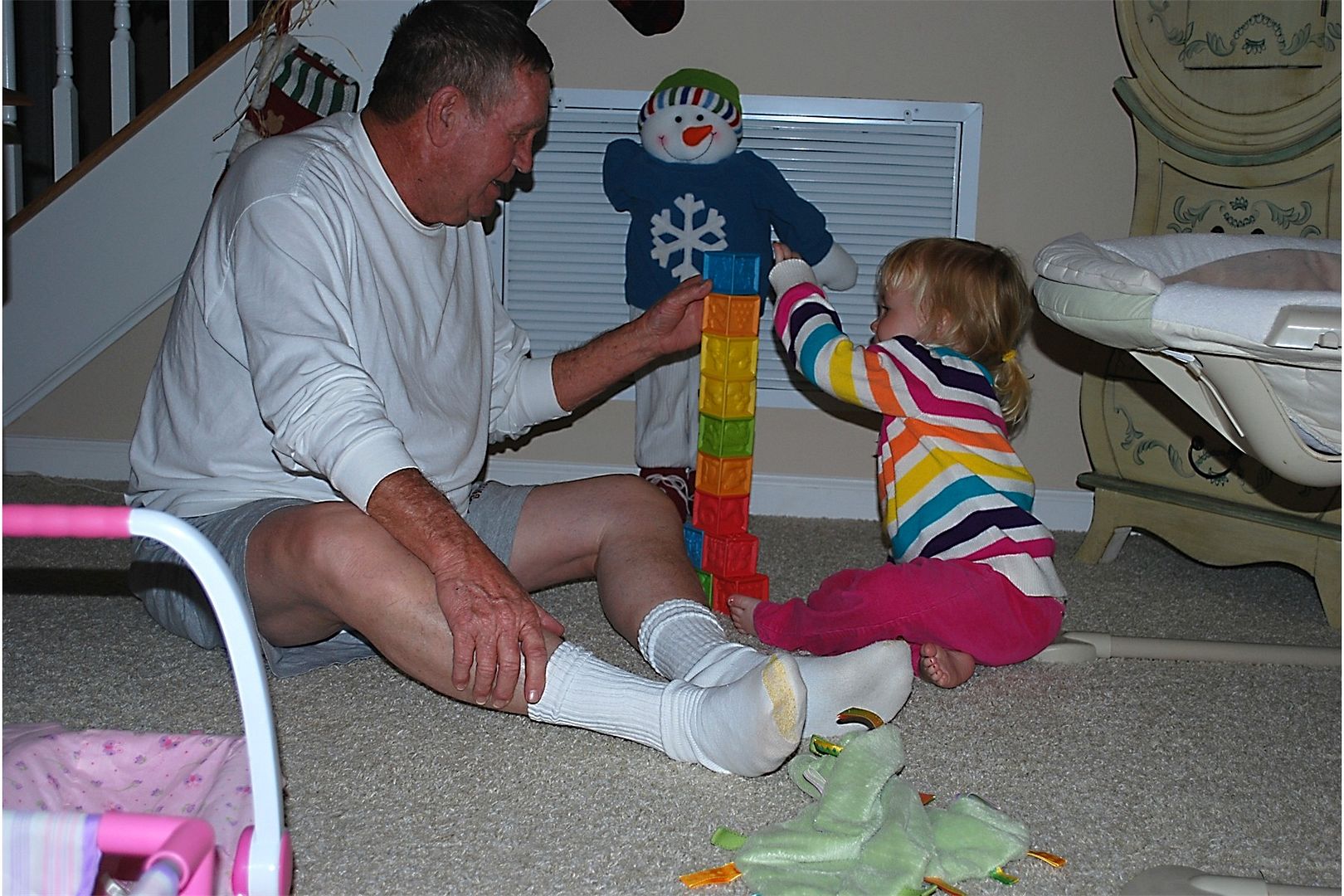 It was a great time had by all and they say distance makes the heart grow fonder, but I think those people are wrong. Distance makes my heart sad and especially with little kids growing up right before our eyes and want all the family to just buy one big house so we can all be together and share in watching them grow up right before our eyes. Until we buy that mansion, lots of trips are planned where we jam pack all the fun and all the love we can pack into a few days. Lily woke up the day after they left and when to the den and asked "where papa and gramma?". Be still my heart.
LOOVE LOOVE this picture! Katie got bonus points for making Grady smile on cue.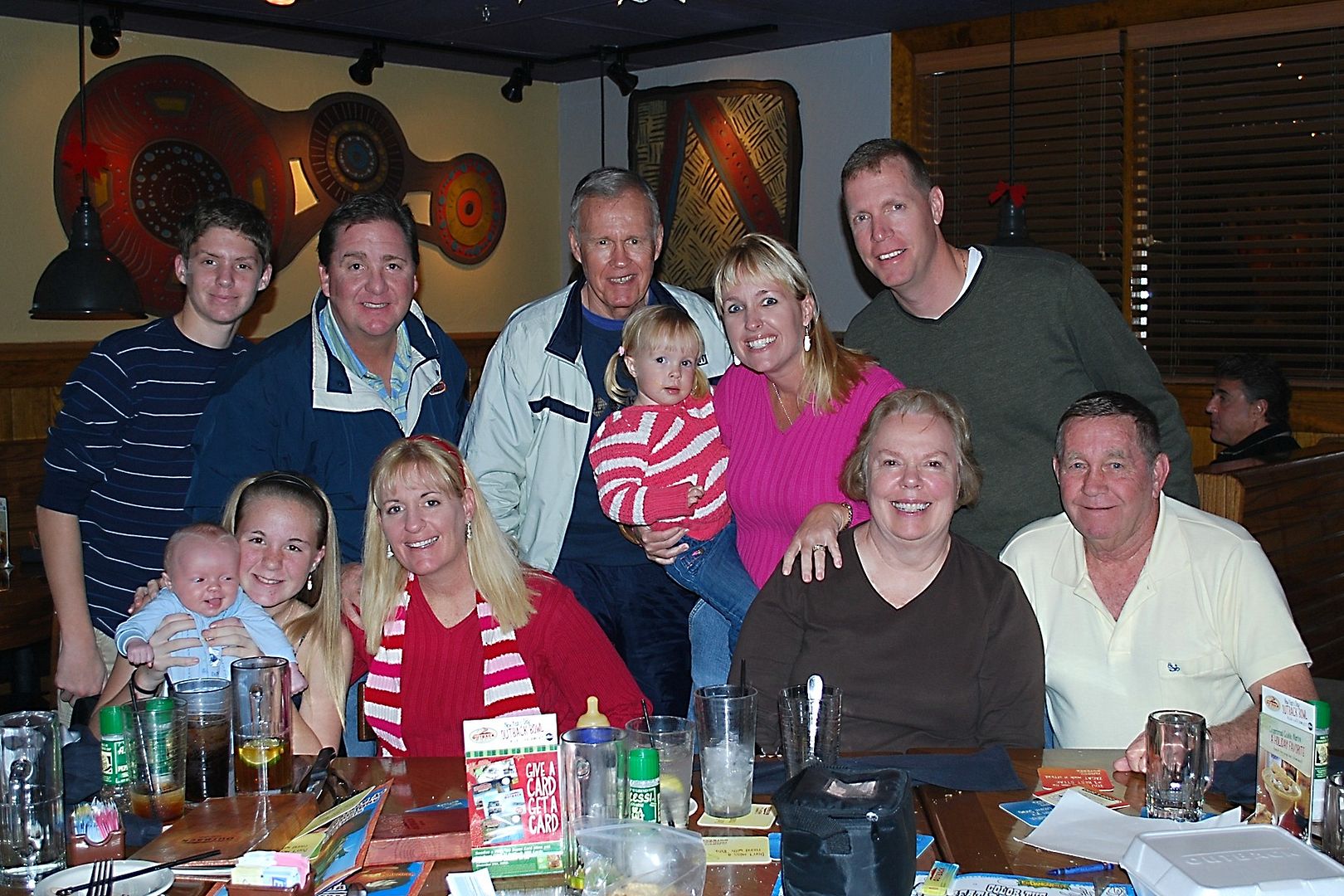 see the close up??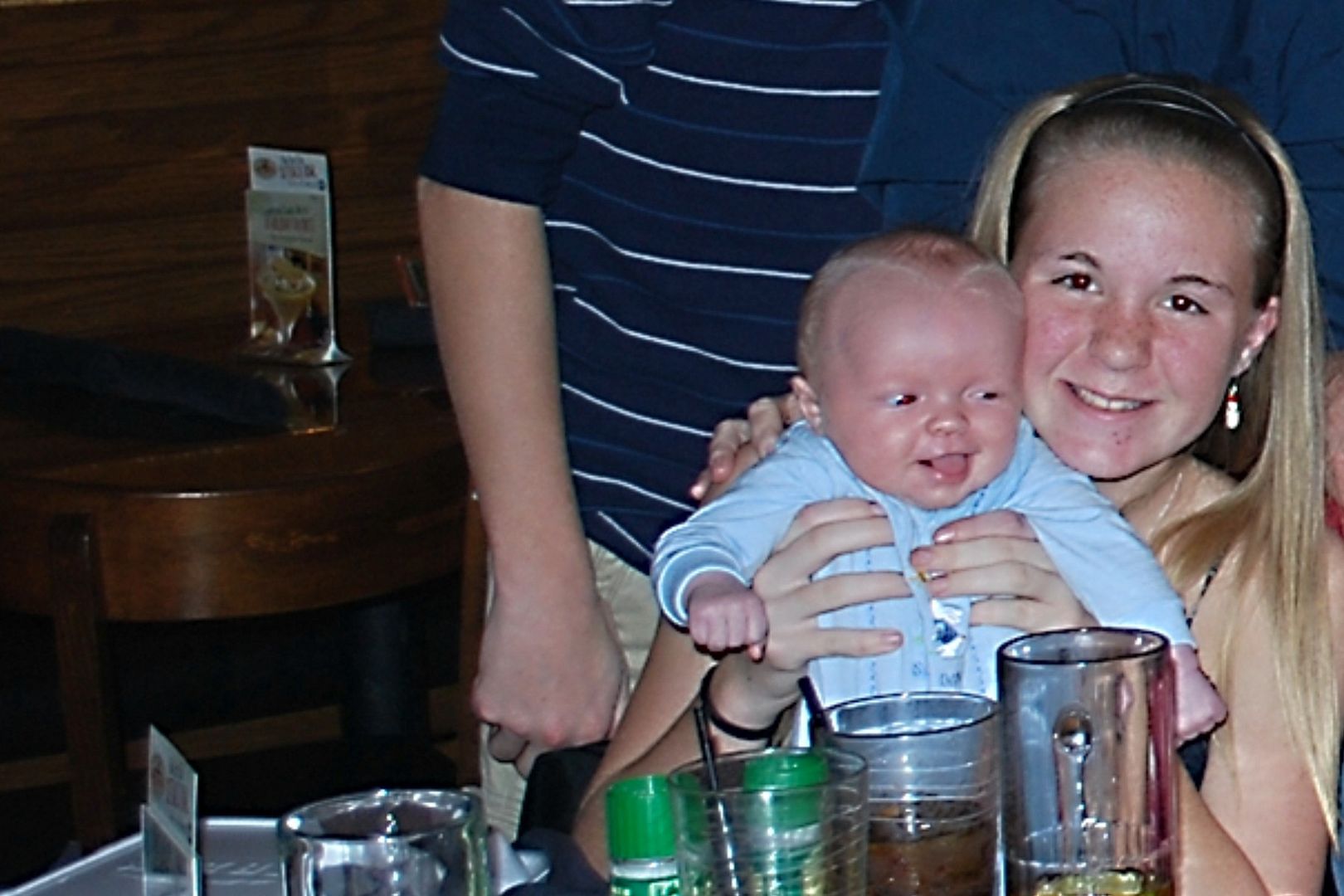 and Jamie gets points for making Grady cool and funny like he is.... "who's been throwin coasters??"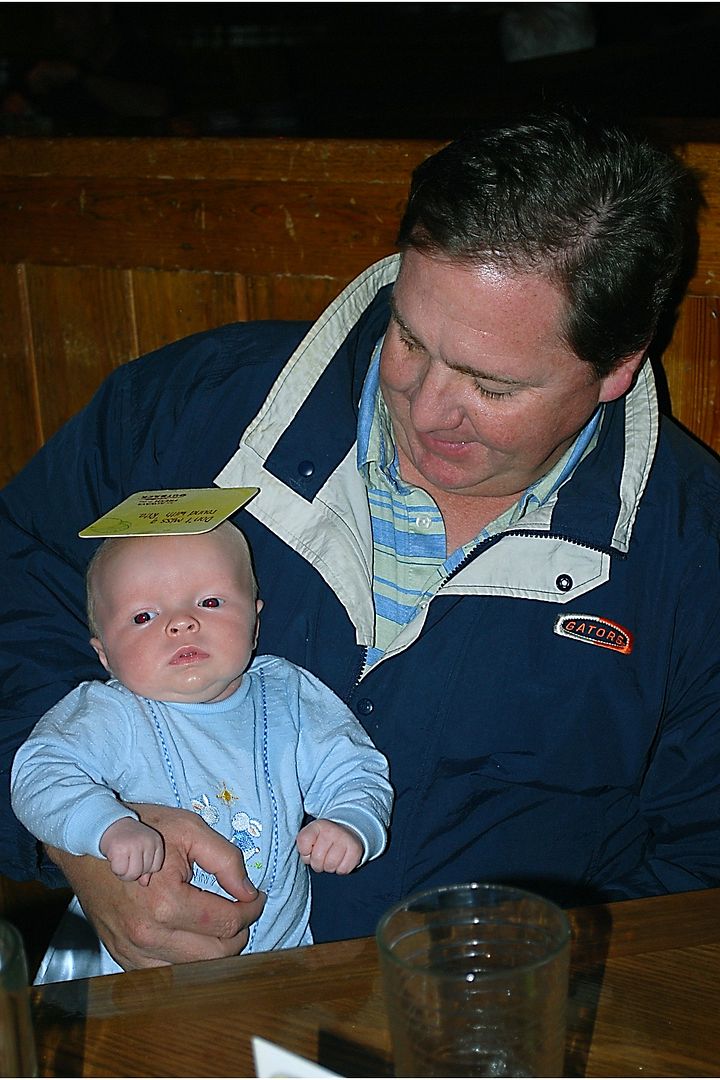 Life is good and overflowing with love....