These pictures were in my drafts and have no rhyme or reason which are sometimes the best....
There's something about putting a bandana on Lily's little head that is so cute because it isolates her face and is too cute for words. Thanks Peyton for this adorable polka dotted outfit.
here's the face I'm talking about - can you imagine her grabbing your cheeks and pulling you close for a kiss? melting. Oh, how I miss her little hermangioma under her eye.
Her favorite word is "ow-sigh" because that's just where she just wants to go...outside...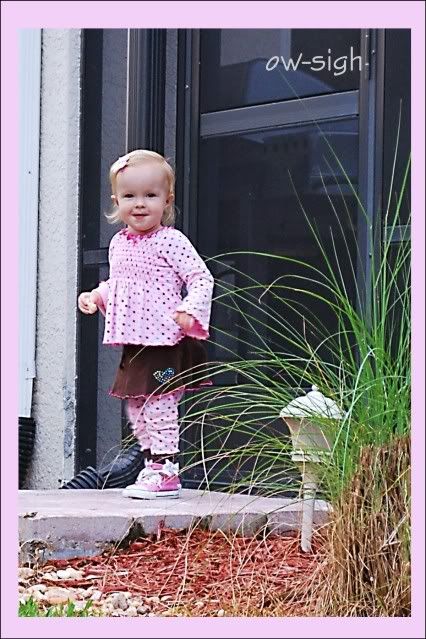 Oh, how I love cloth diapers; especially when she's in jeans and her booty sticks out like J. Lo (no offense Jenny from the block)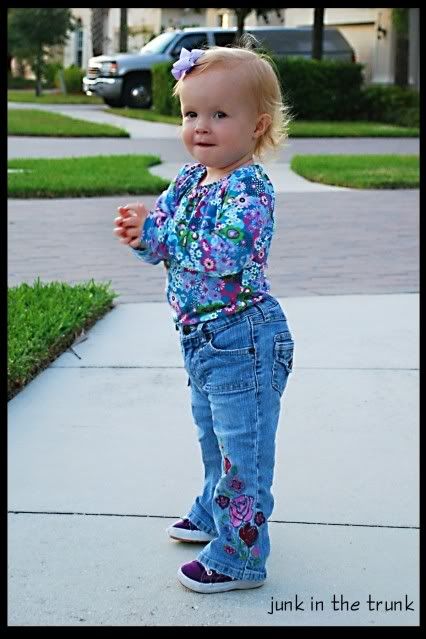 Lily likes to play the "camera game" where she stands still like a statue while I snap away, then I tell her to run over to see her picture in the camera. She gets so excited, but this picture is in the early days of the game when she didn't know the routine that well and wasn't sure what to do when we started the game. She stood there like a statue, but
wouldn't move
; she looked like Laura Ingalls from Little House on the Prairie.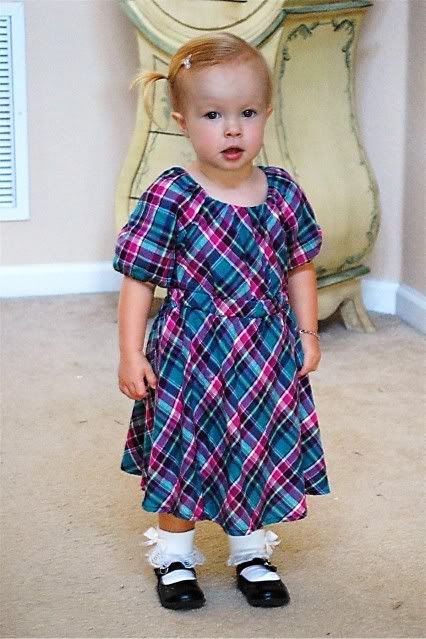 and look at the JCPenny model and Lily reading the bible. ha...just realized the title of the book, "Beautiful Bible Stories" after I uploaded the picture.
can you tell these pictures are a little old? I don't know how long I can keep these monthly pictures up because it might look a little silly when she's 5, sitting on the chair next to the bear and it reads "I am 60 months old"...
11/4/09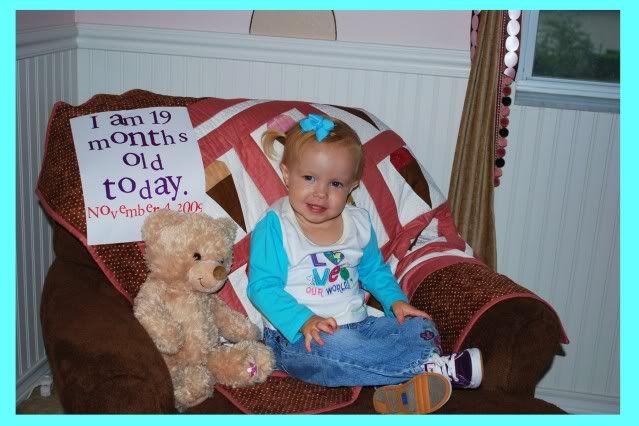 12/4/09
1/4/10
In my efforts to find the balance in life, I try to do fun stuff for myself, like my childhood passion of soccer and Lily was our little mascot...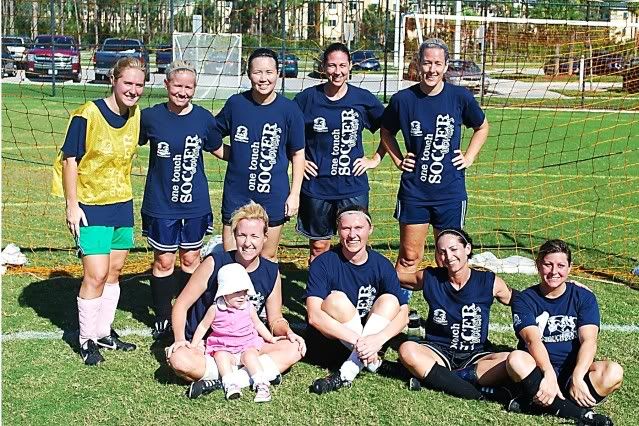 how come we're all acting silly except for the 22 month old?
I guess you could say I'm a soccer mom; just reversed...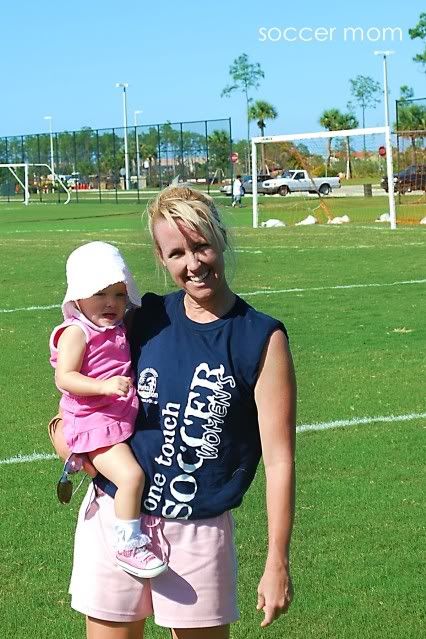 what a sight as I was running up and down the field...this is what I used to see growing up as I glanced on the sidelines and how neat this was to have a little person cheering for me too....