A lot has changed in a year....here's our family of 4
just last year
.
Grady was a mere 2-3 weeks old tops.
.
and now look at our family of 4... we look like a real family with 2 big kids which is crazy cool....so much to be thankful for this year. and every year.
and Grady took a trip to the patch with his best pals Ross and Elliot...Kinsley too, but she was too shy to join the boys. Ok, maybe she wasn't there yet. Or maybe she was putting on her lipstick. Or maybe she was intimidated by all the chest bumping going on. can u handle the cuteness? Ross' shirt having charlie brown on it really shows the resemblance between Grady and his other identity.
switching gears a bit with the weather which is what we do in FL almost every other day, we visited our 2nd favorite water park when it was warmer. David has been gone a lot more than we're used to with his new job and so the quality time has gone through the roof when he is home and I especially see how unique and strong his bond is with lily because of the joy they have together and the sadness when they're apart. She is a lucky little girl to have a daddy like him and i feel like it's a gift she'll be able to use everyday of her life. She just doesn't know it yet.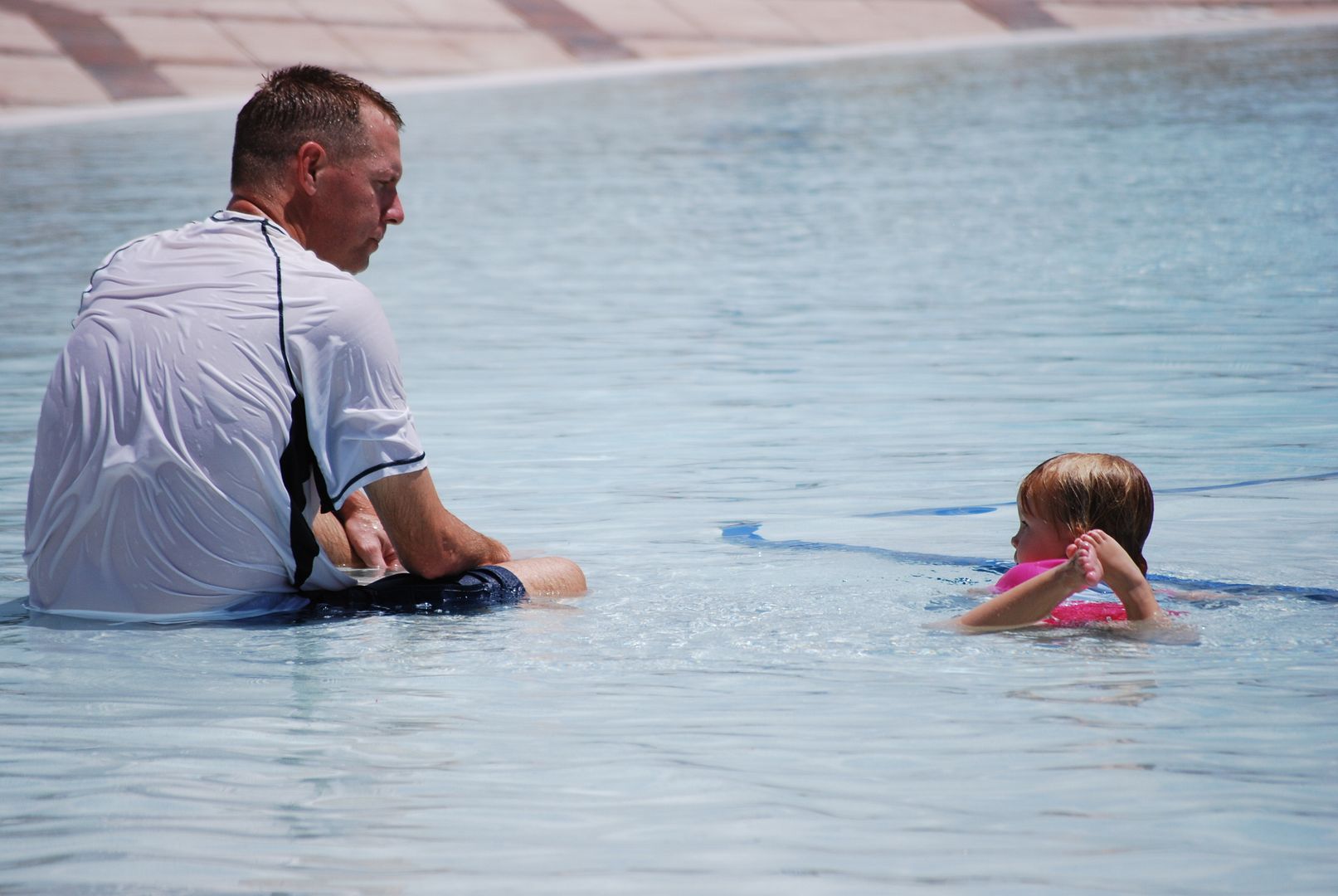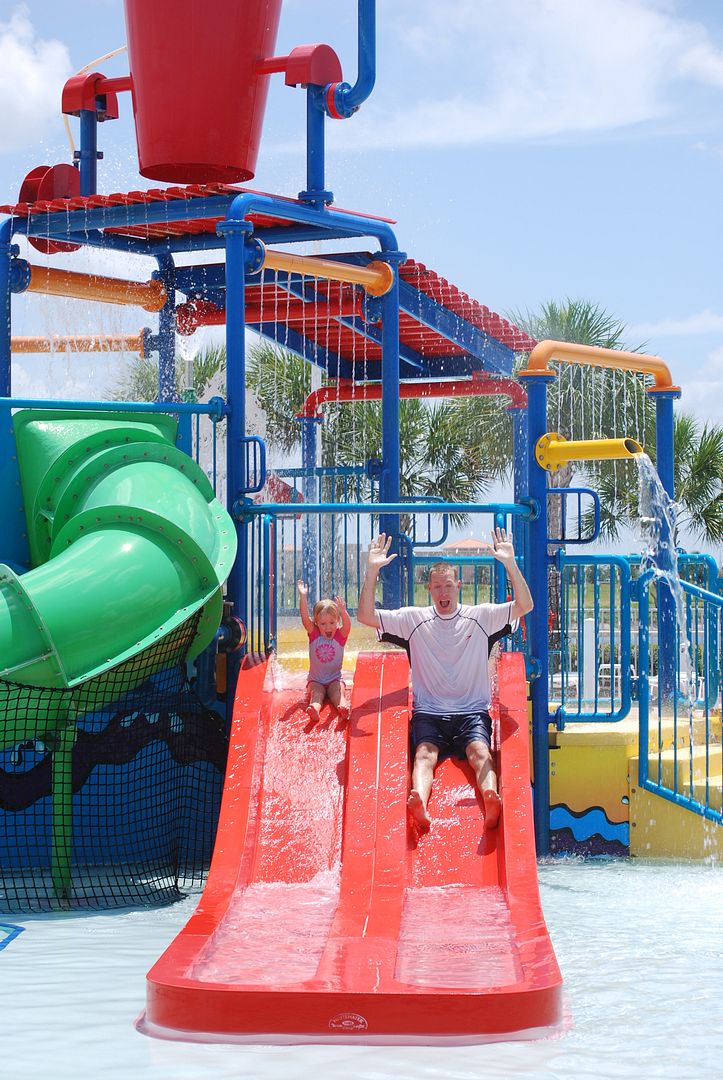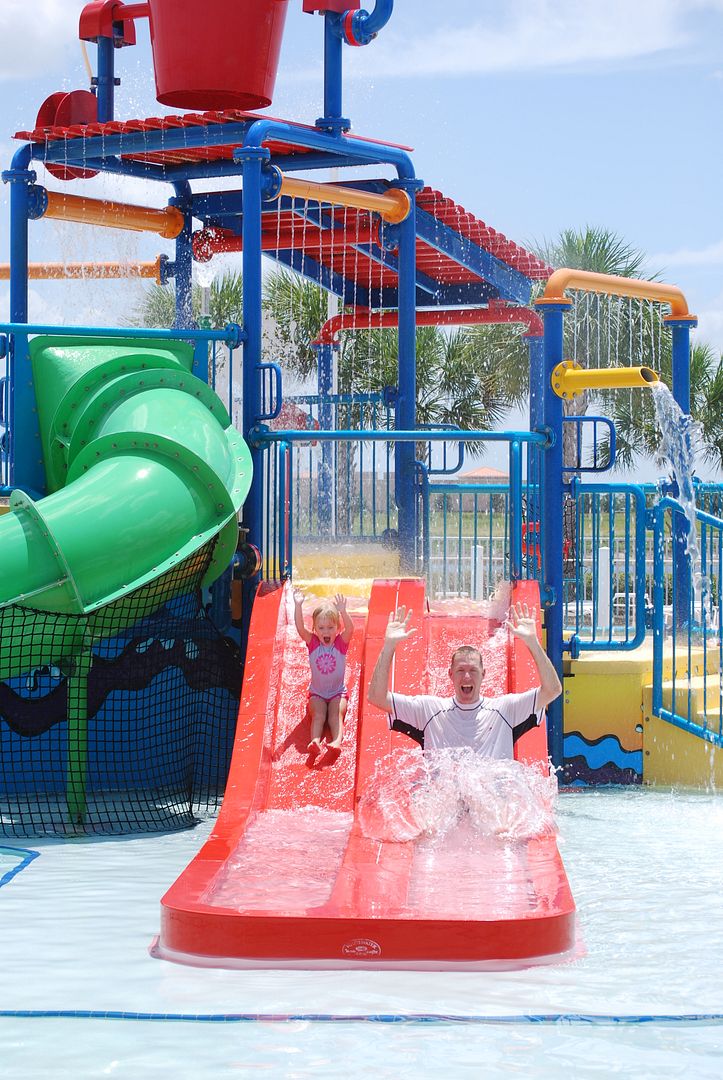 and so will our little boy Grady who smiles from sunrise to sunset just because he gets to breathe our air....he exudes joy.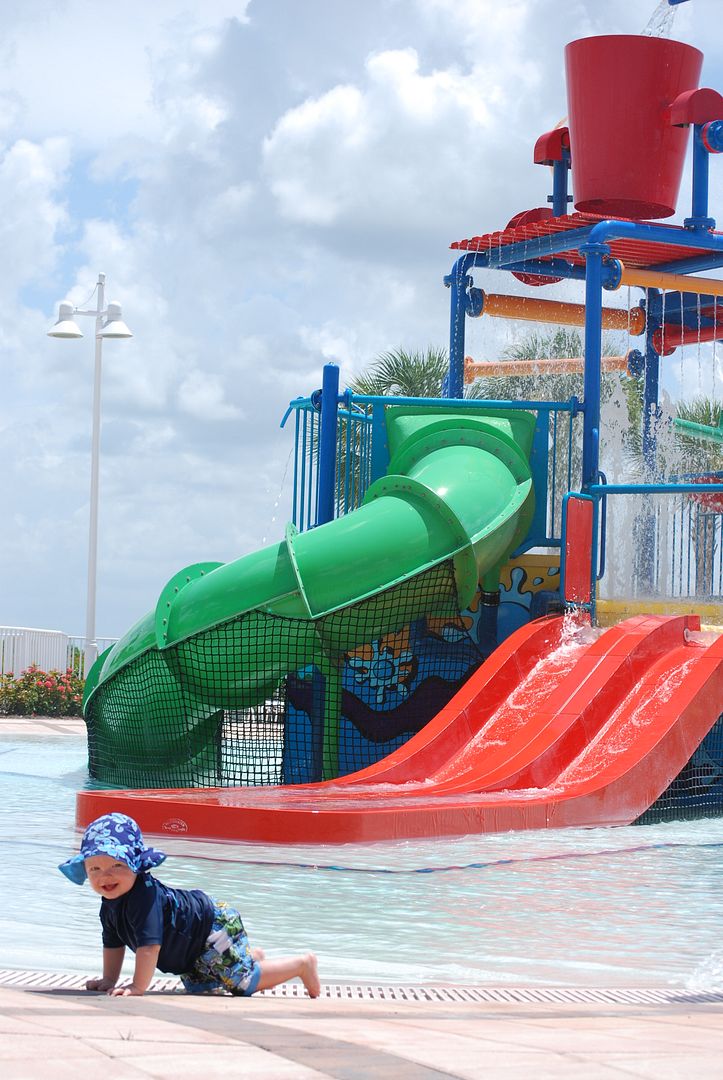 although he wasn't so sure about this waterslide...you can barely see him in the waterworks...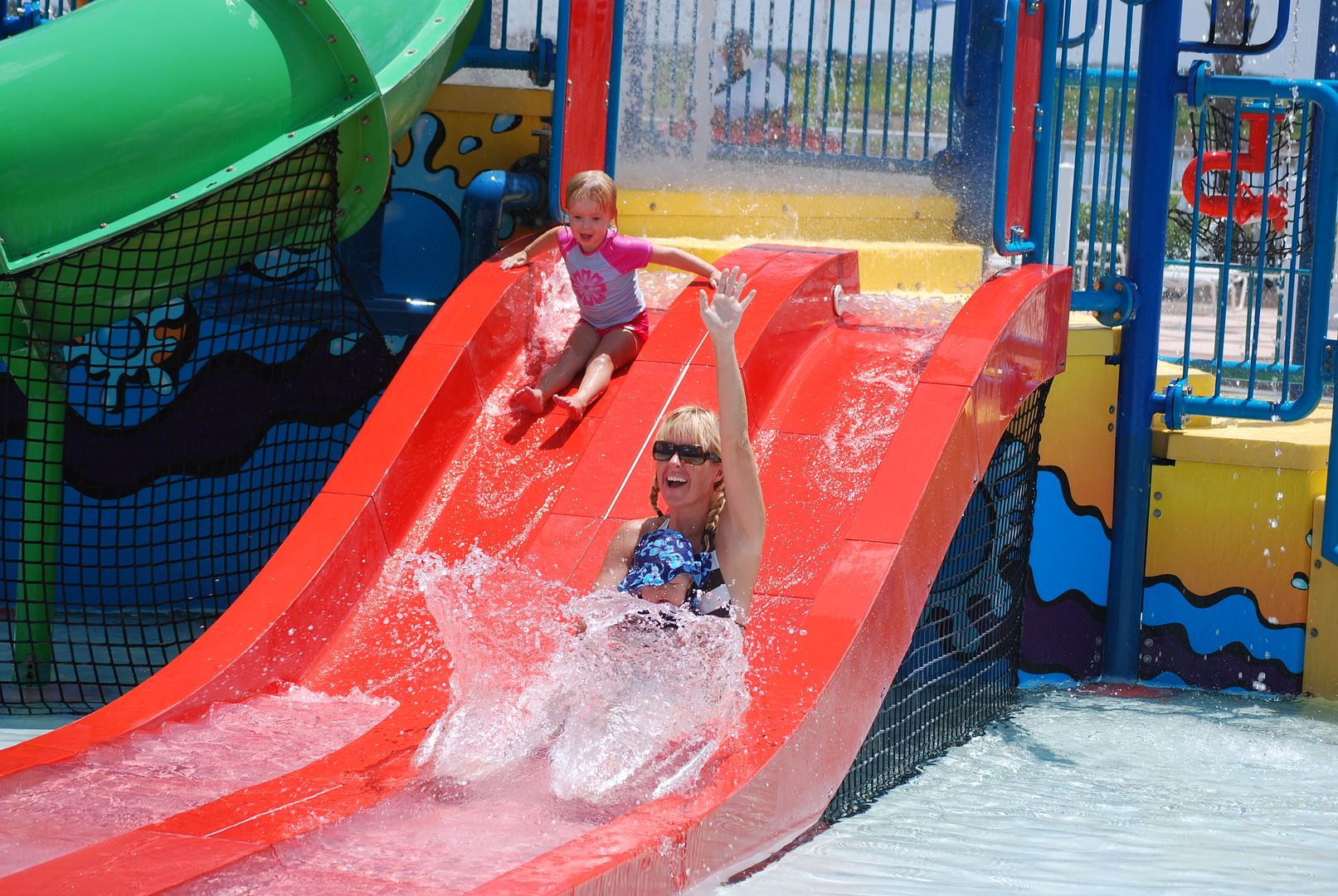 I love that my kids are
surrounded
by love wherever they turn by such strong role models; people with hearts of gold molding them along the way subconsciously chanting
"you are special. you are important. you matter. you mean a lot to a lot of people" in their ears every single solitary day.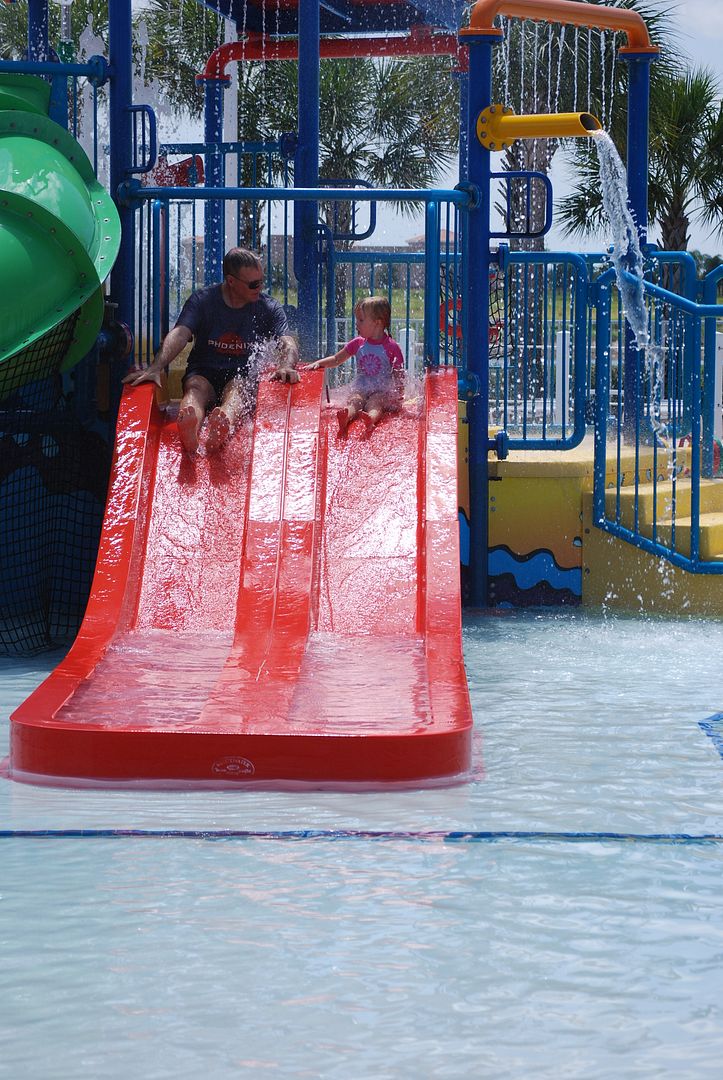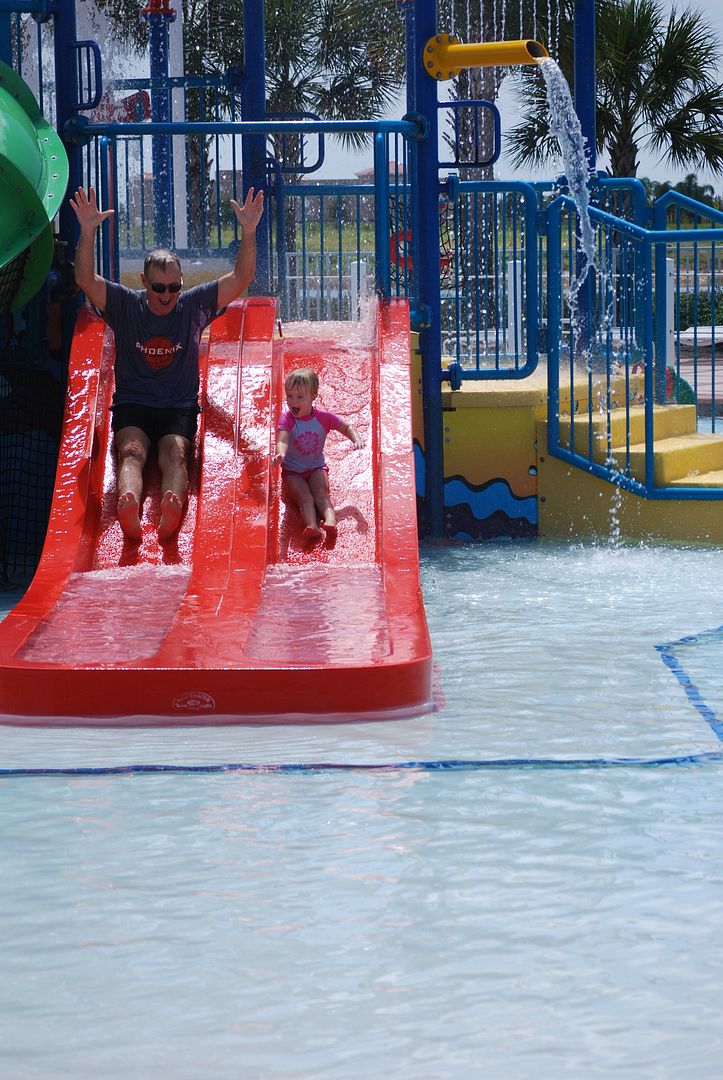 Grady just turned 13 months yesterday, but he looks just as cute at 11 months. Spiked hair and all...
and our little ballerina is such a meditator of sorts lately...she'll suddenly declare she wants quiet time, insist on shutting off every single light in the house so it's
pitch black
only illuminated by the sliver of the moon and say "i just wanna wewax (relax) for a couple of minutes". I think she's gonna be a granola girl because she will race across the house to shut off a light left on ; she's hypervigilant about it saying she's saving 'ewectwicity" and scold me if i let the water run too long, she obsesses about picking up litter when we're out and about, shuts off fans religiously, and would
never
leave a room without shutting off a light. She even likes to unplug her nightlight to save some ewectwicity.
Guess who turned 1 together? (Not so)Baby Ella and Grady...they're connected in ways they'll never quite fully comprehend, but they sure like to babble together.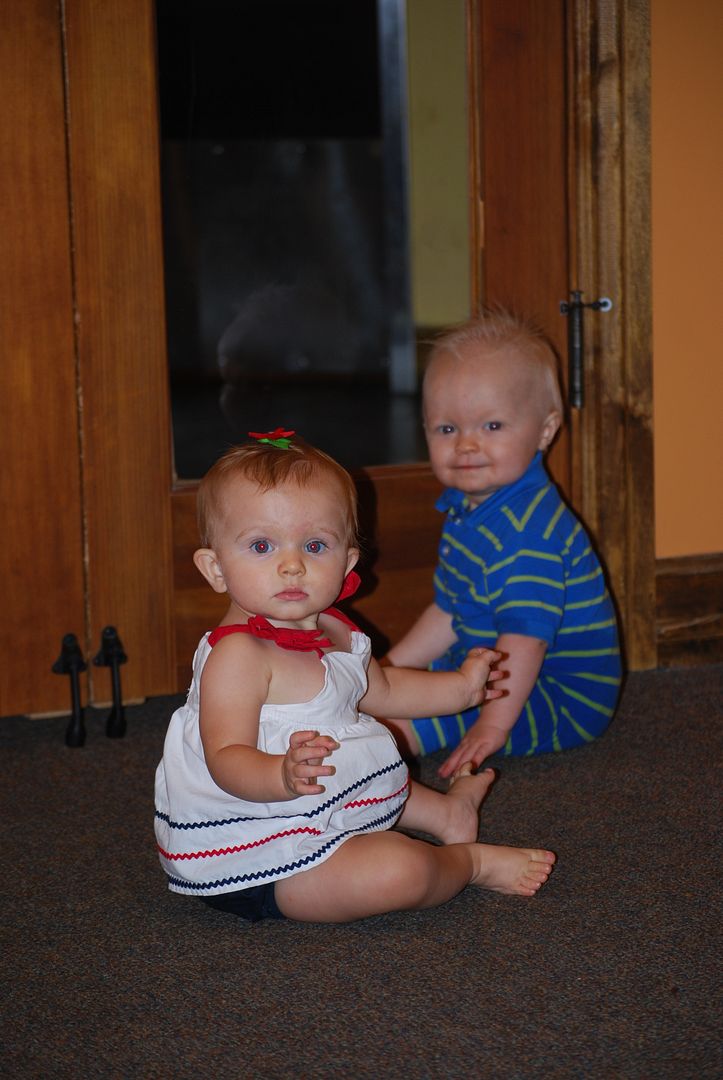 and share toys...
and play chase...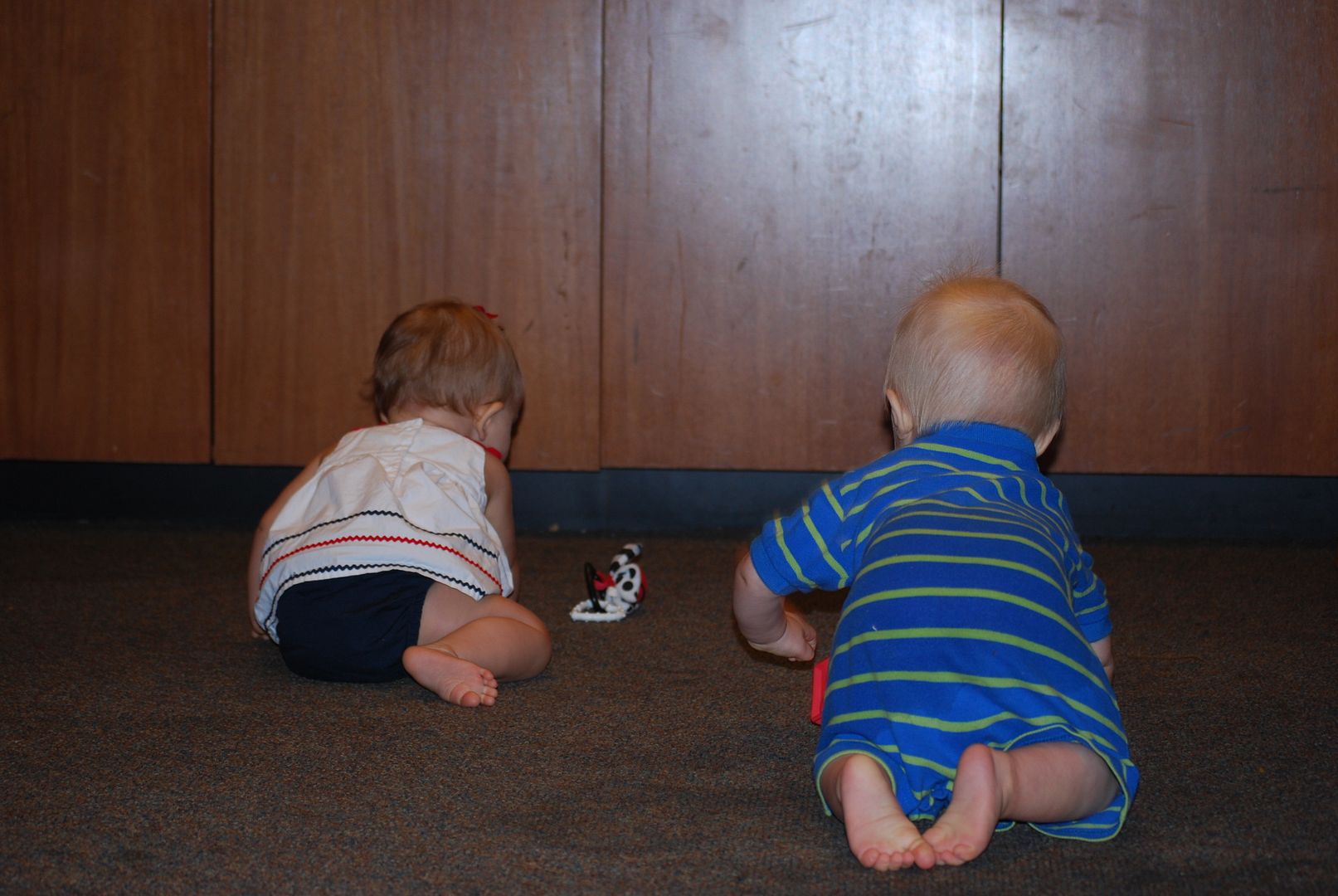 and share their hearts with each other...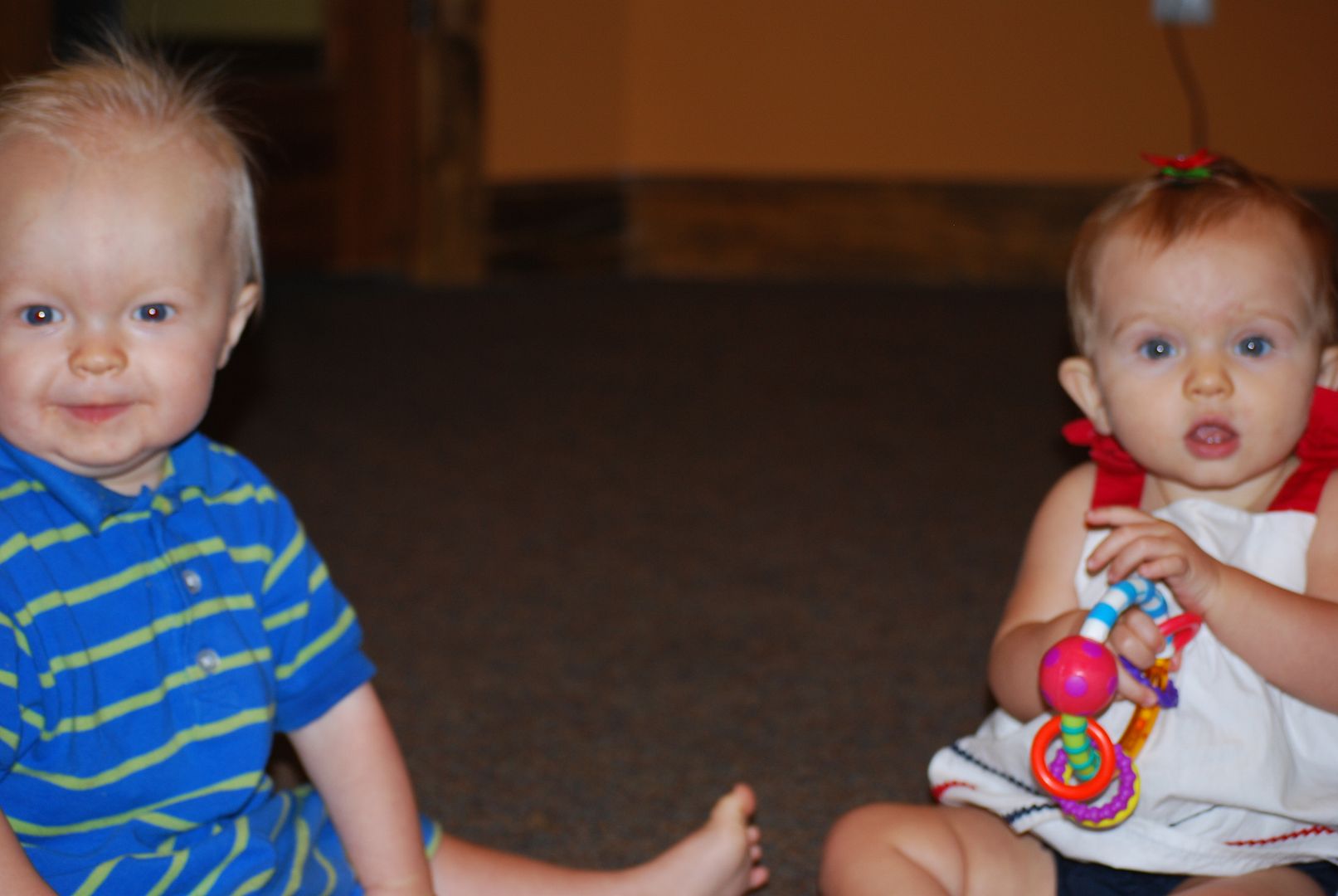 and play peek-a-boo...
speaking of peek-a-boo, guess who wants to play hide and go seek around the clock? Good thing I played the game well into my teens and stopped only because no one would play it with me in college so we're a match made in heaven. I can't wait until Lily and Grady play it together on their own instead of Grady on my lap babbling like a crazy baby giving us away in seconds.
oh, there's our little Kinsleycakes....see? i told you she was quite the flirt.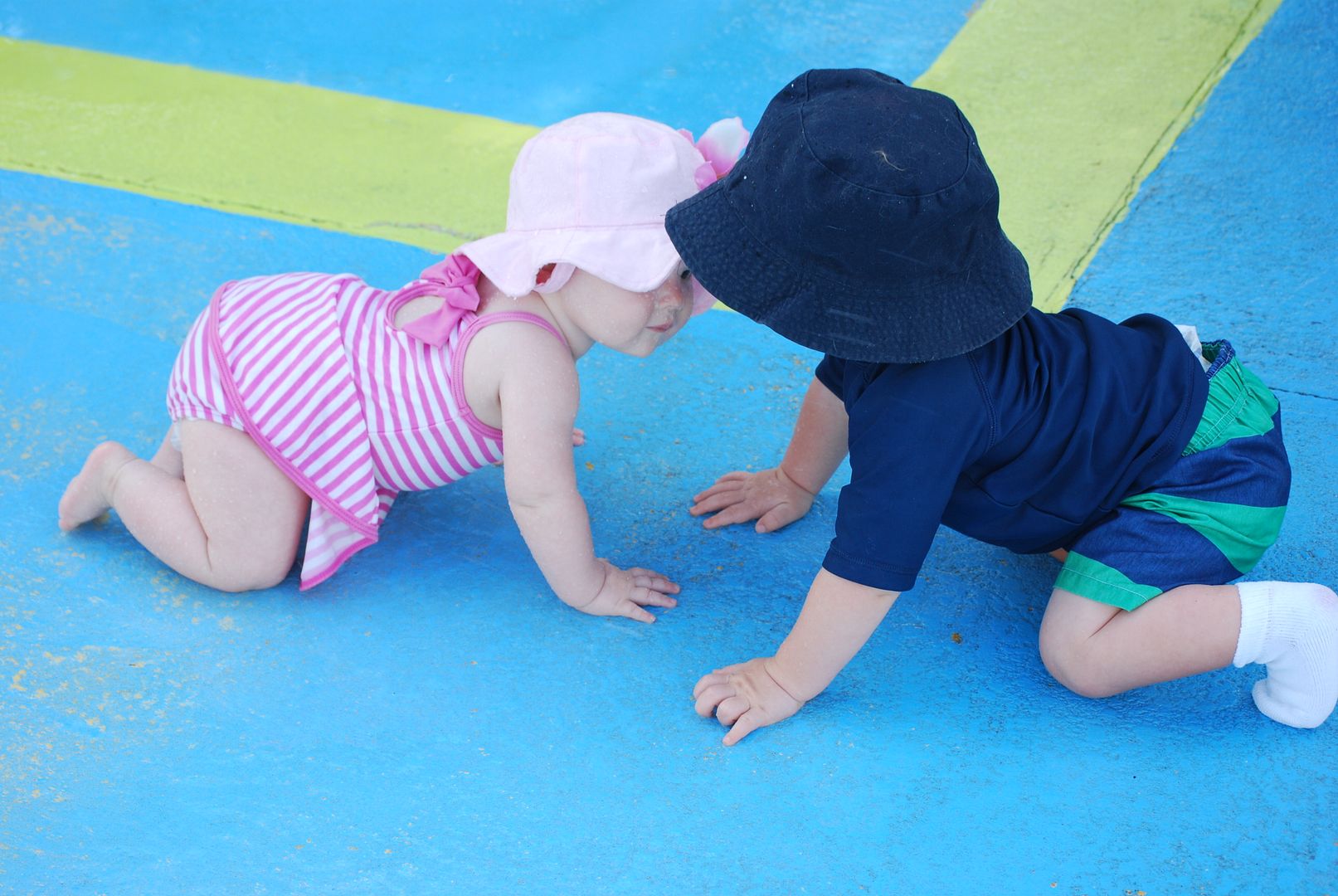 Grady likes to play hard to get....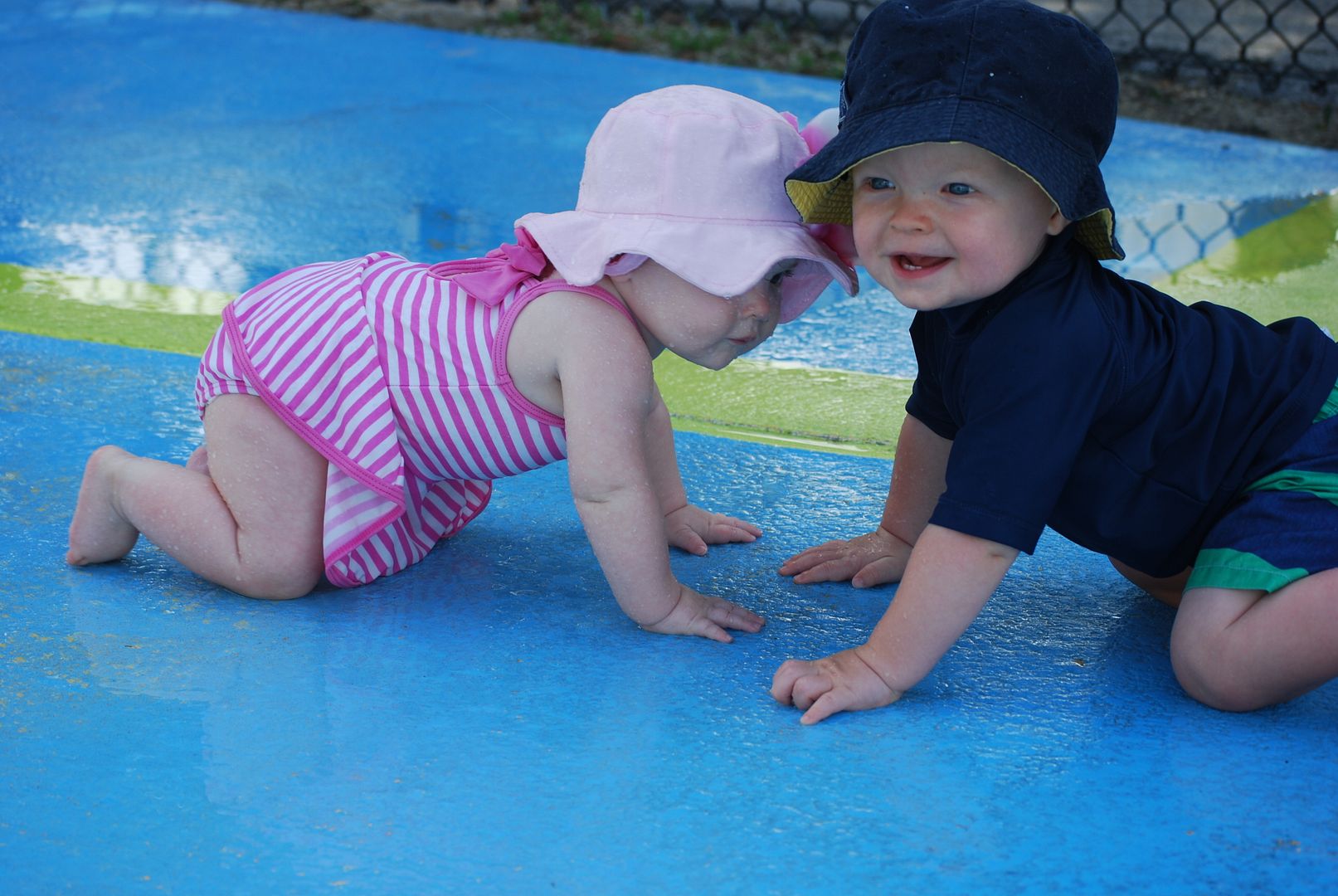 i'd pay big money to see what's going on in their cute little heads....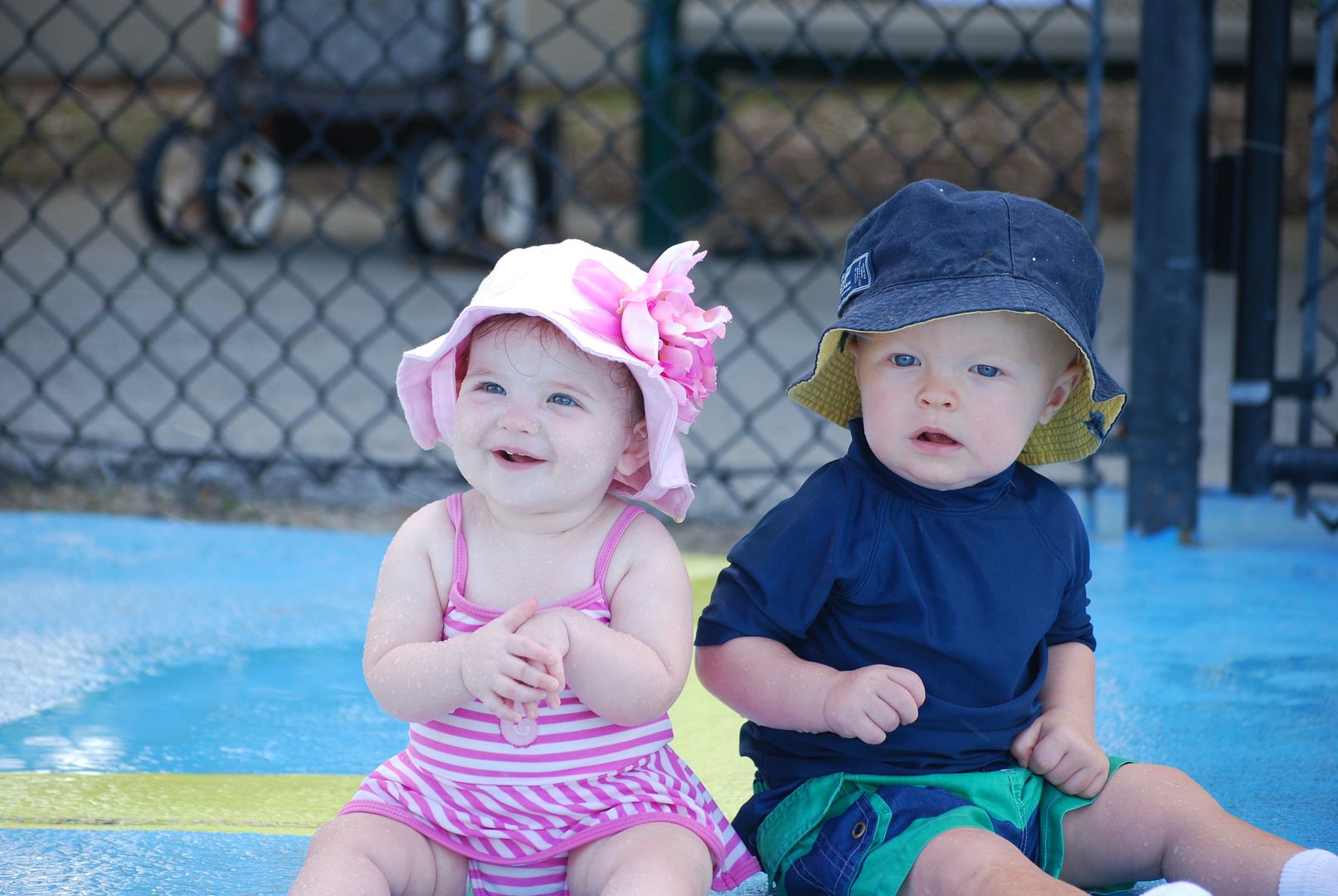 budding friendships are the cutest thing on the planet...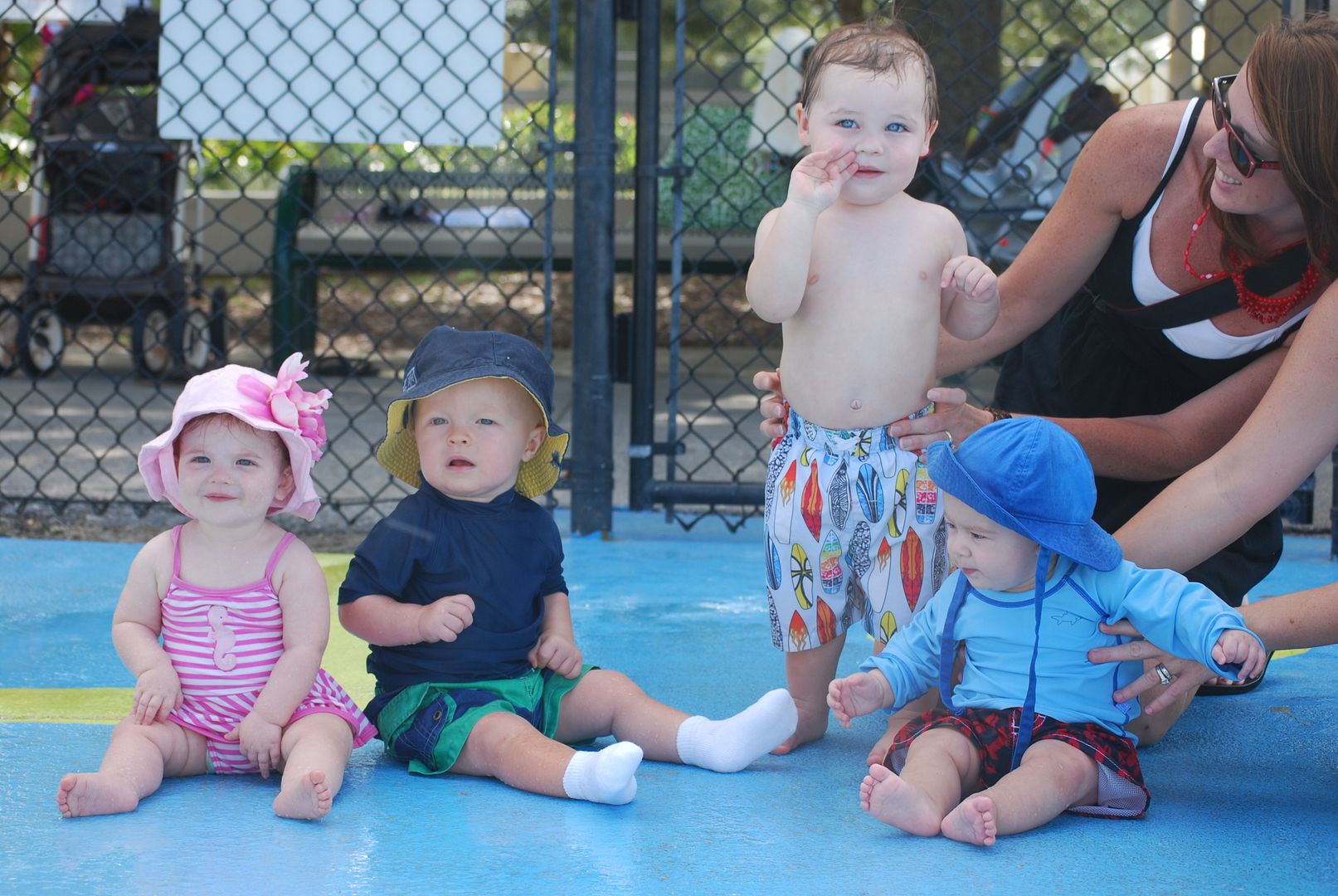 our little schoolgirl is thriving and loving school (other than the fact that she has to say good bye to me no matter how many times i kiss her hand)
Grady just takes it all in stride watching and observing all the while...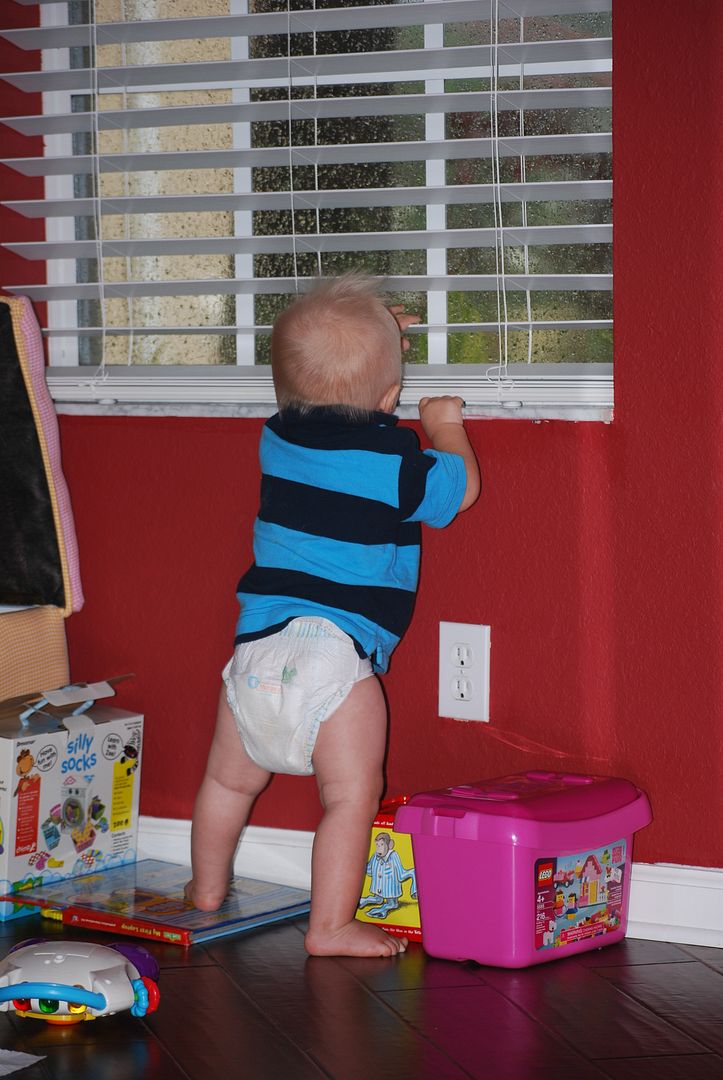 and unrolling 347 rolls of toilet paper, and (trying to) splash in the toilet water like he's in the bathtub...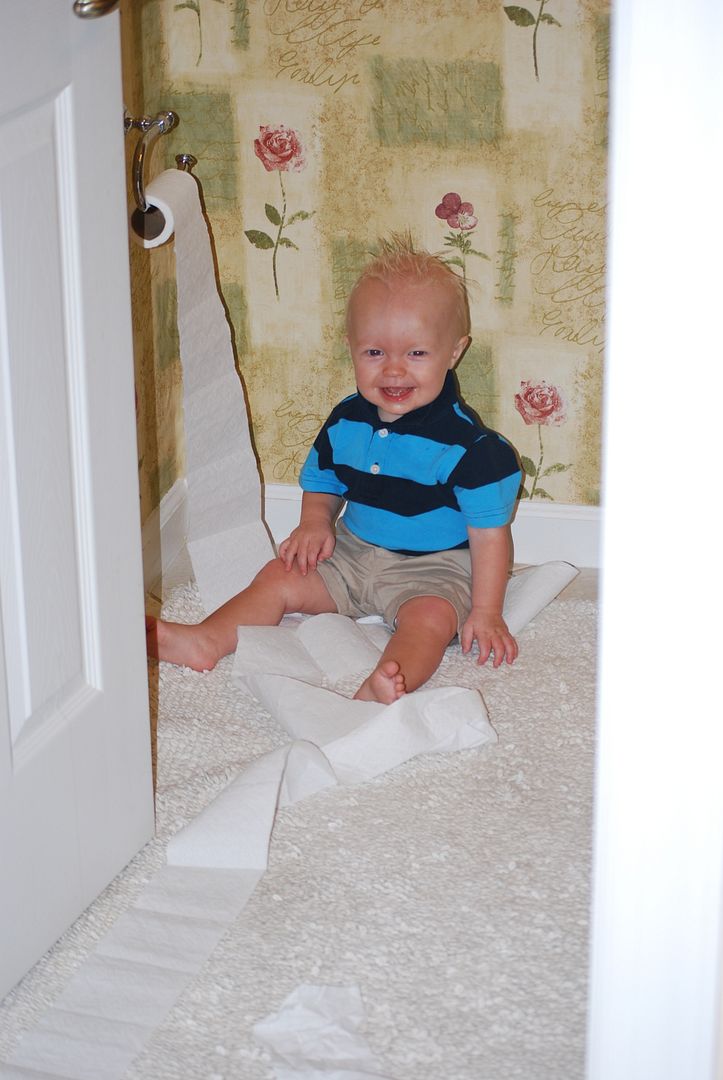 no matter the weather, life is good.