Lily is like a magnet to her toy box! We can set her down anywhere in the house and somehow she will know there is loads of fun to be had in her toy box! Thanks Taylors for this amazing toy box that we're getting tons of use out of!! Soft edges and the top doesn't slam shut; what more could you ask for?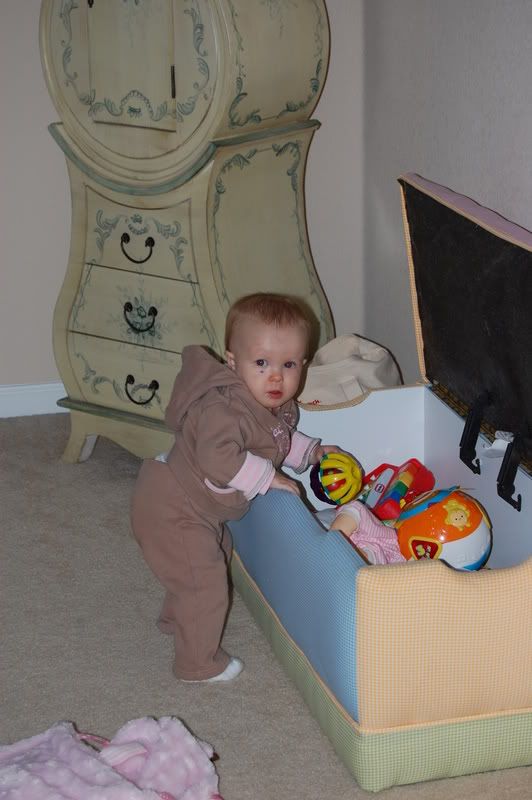 We see this sight all of the time. She's actually gone digging so deep that I've found her with feet up in the air whining because she's stuck face first in the toy box! Took everything in me to save her first and not grab the camera!! She's safely peering in seeing what her next game will be. I just love this shot!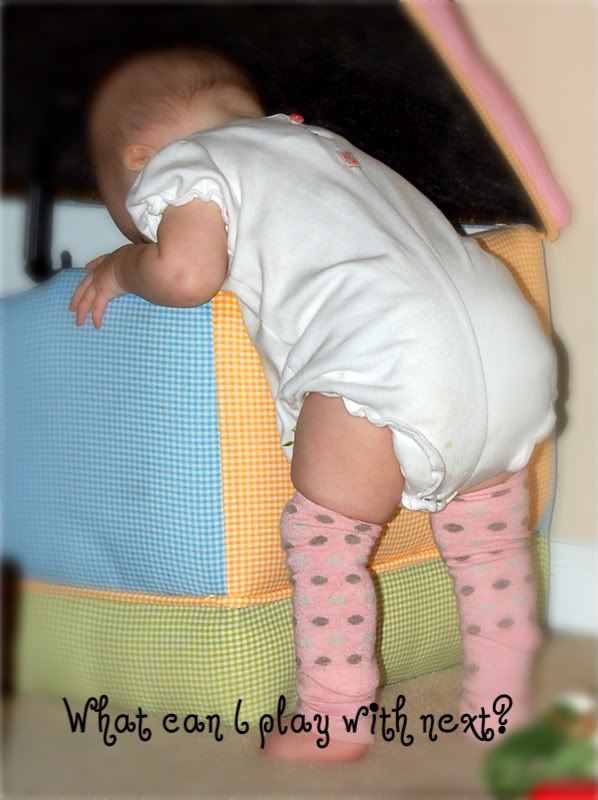 How is she 10 months old? She's so close to ONE that I can taste the birthday cake!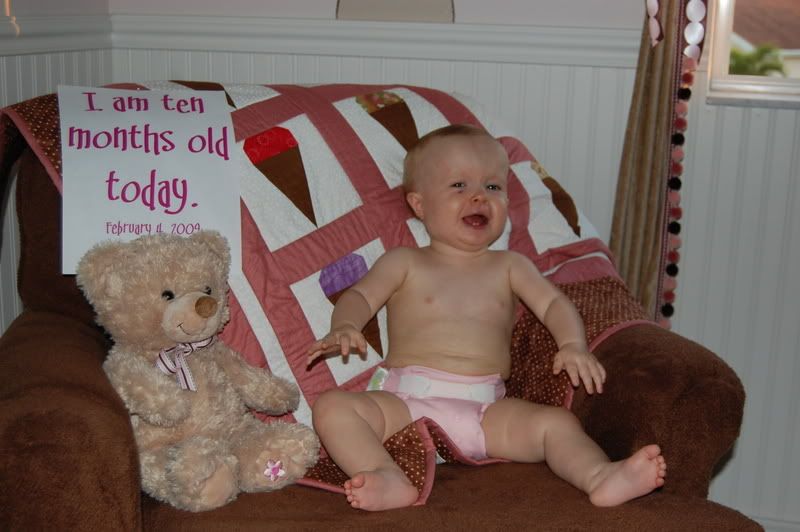 Thanks to Gma for this adorable outfit that we just love with a capital L!!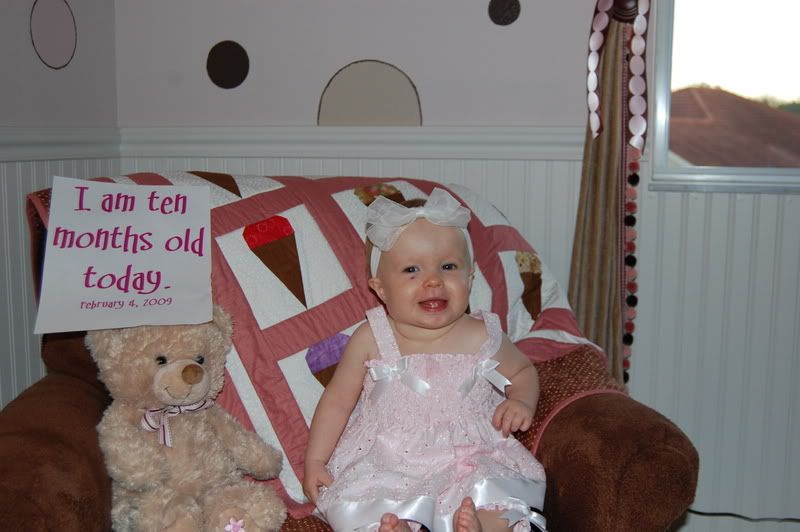 We were at the park and this little girl came up to David and INSISTED that he pick her up. Mom was nowhere to be found and she just held her arms up in the air saying "up, up, up" over and over just to David. So he picked her up and it was funny to see him holding a baby the size Lily will be one day sooner than we can blink our eyes! (her mom came over just after this shot saying she's very social; particularly with men?)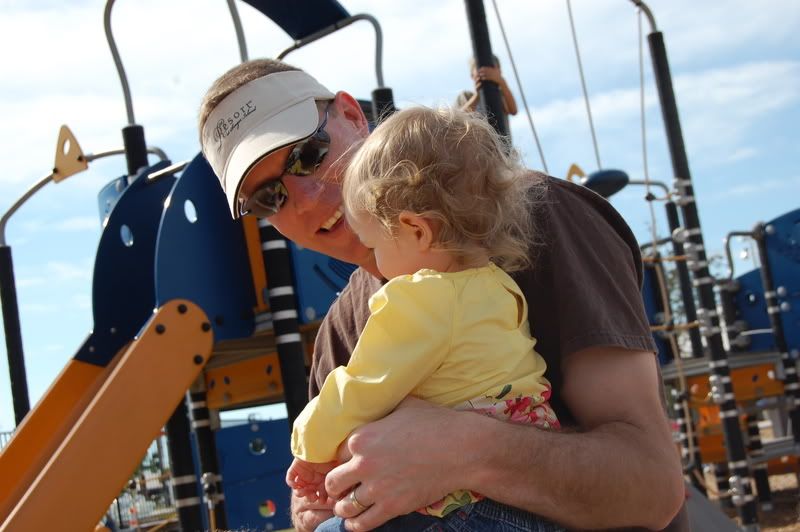 Grandpa (aka JCPenny model) loving to play with his granddaugther....this warms my heart like a marshmallow to a campfire!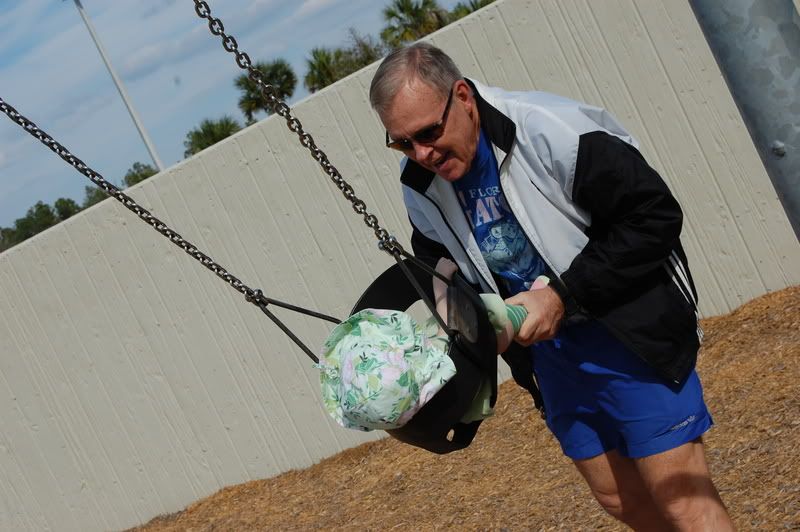 Lily doesn't like being on her back after a bath; can't figure out what it is, but immediately flips like a pancake and wants wants on her tummy and to crawl all over the bed! If we set her down she'll crawls all over the bedroom and doesn't mind looking like a phantom ghost with the hooded towel still attached to her (steph, recognize the pink shirt?)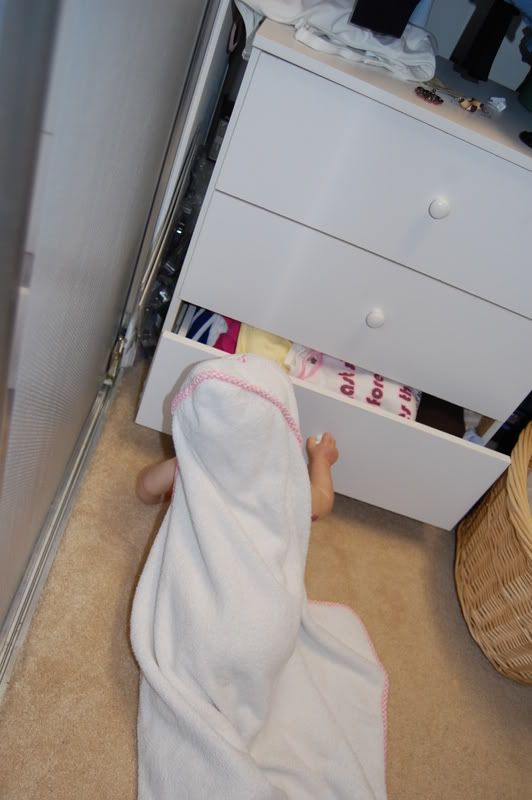 In the middle of the day while David and Lily were playing, she just decided it was time to snuggle with her daddy so she crawled up in his neck nook! She stayed like this for so long and daddy was in heaven! I couldn't stop snapping as I turned green with envy! Then she got up and went about her day playing and our Stretchy Heart Syndrome was in full swing again. It's like she jumps in our hearts and gently pushes on the wall to make more room for herself as she grows bigger. When we trying to get pg, I used to sit and dream of these little moments, but never ever did I dream this big!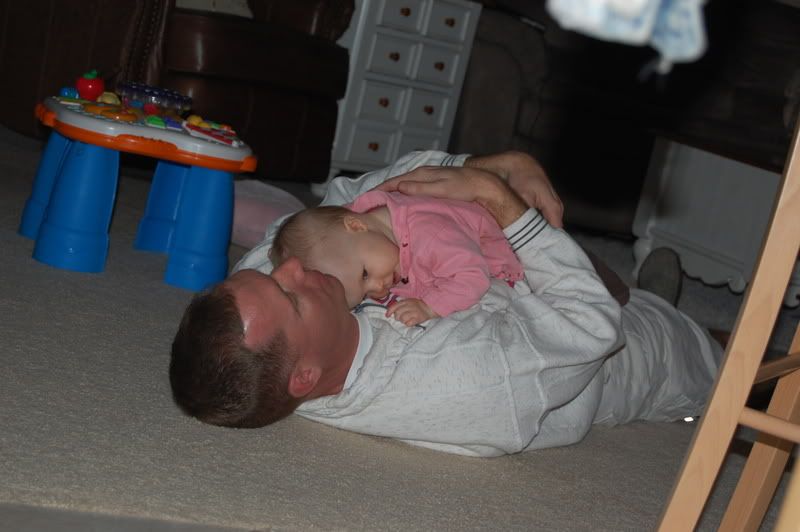 Mommy and Daddy dressed up for date night for Kelle's 30th birthday, while Grandma stayed behind to fill our shoes, which she can do with one hand!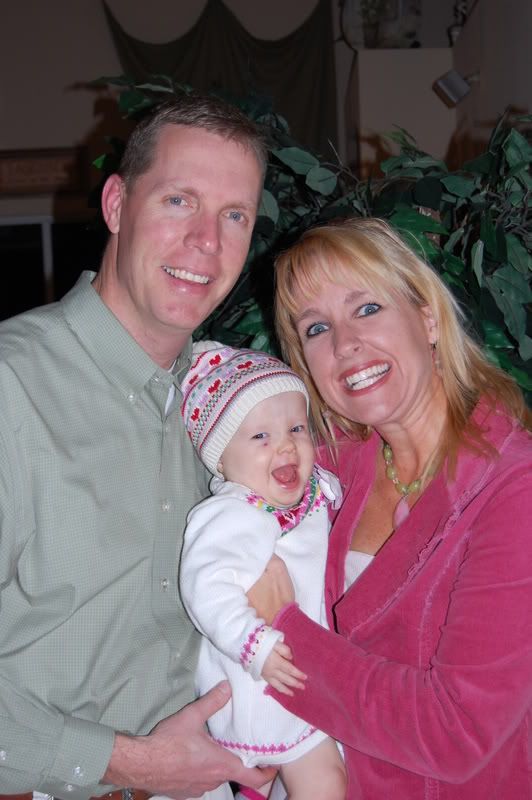 Speaking of Kelle, she worked her magic again for these adorable valentine day cards...she has more talent in her pinky than Martha Stewart has had in her entire life!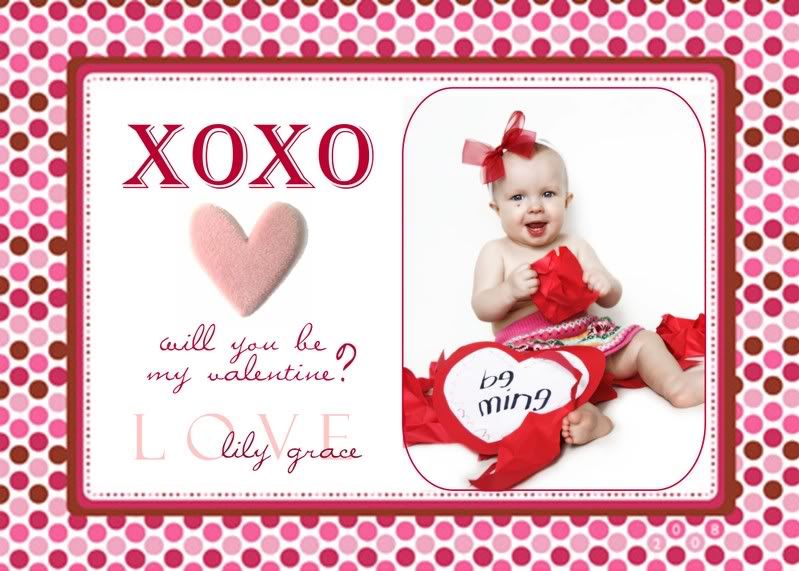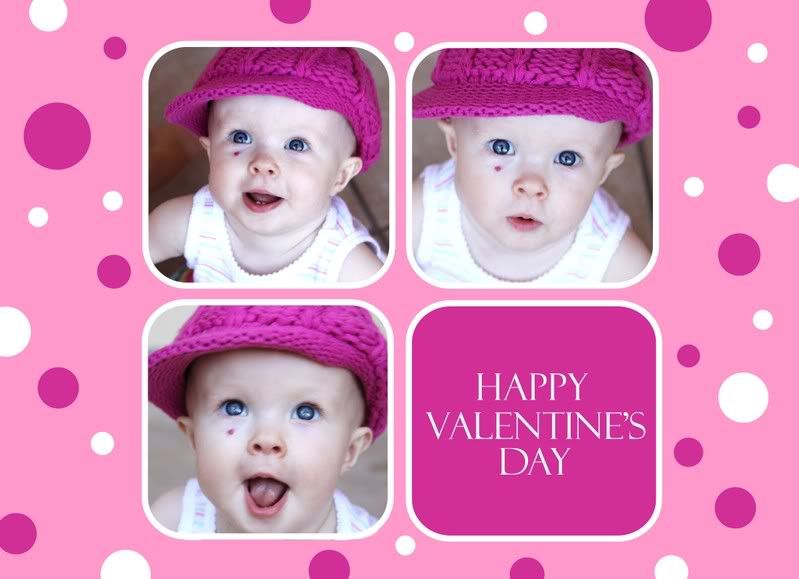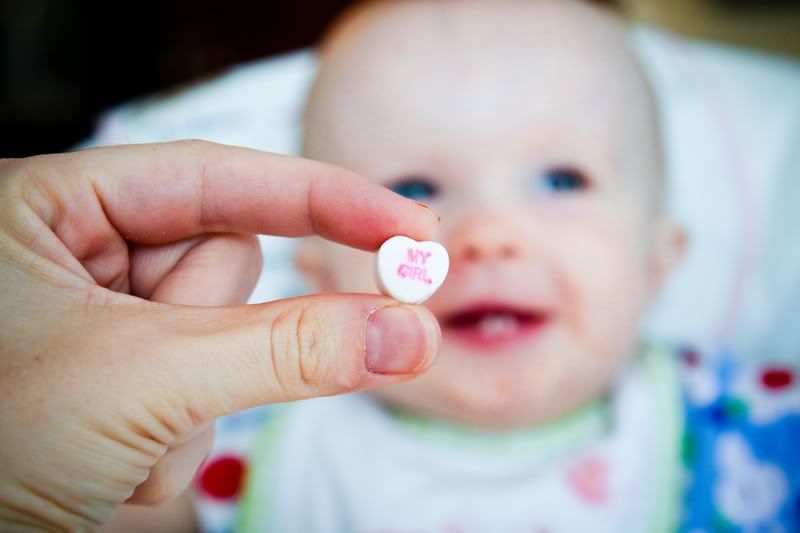 Then she really rocked our world when she pulled off
these shots
in all of about 15 minutes! More to come on this front...this is just one of the many amazing ones she got! I don't know how to pick favorites bc it's disloyal to all the other pictures. Thank you Kelle for capturing the love we feel for Lily and compacting it into these beautiful pictures that her future self will scrunchy face smile from ear to ear!
I wish David and I could renew our vows because a little birdy just told me Kelle is now doing weddings! HELLO!! Zowie! Book her now for babies, kids, graduation, sporting events, holiday cards, family pictures, or just because; it'll be the best decision you make for yourself...
and your future self!!